In less than two months FINDING DORY swims into theatres everywhere! The kids and I are anxiously waiting to see it and to keep the excitement up, last week we watched FINDING NEMO and made a FINDING DORY ocean scene craft.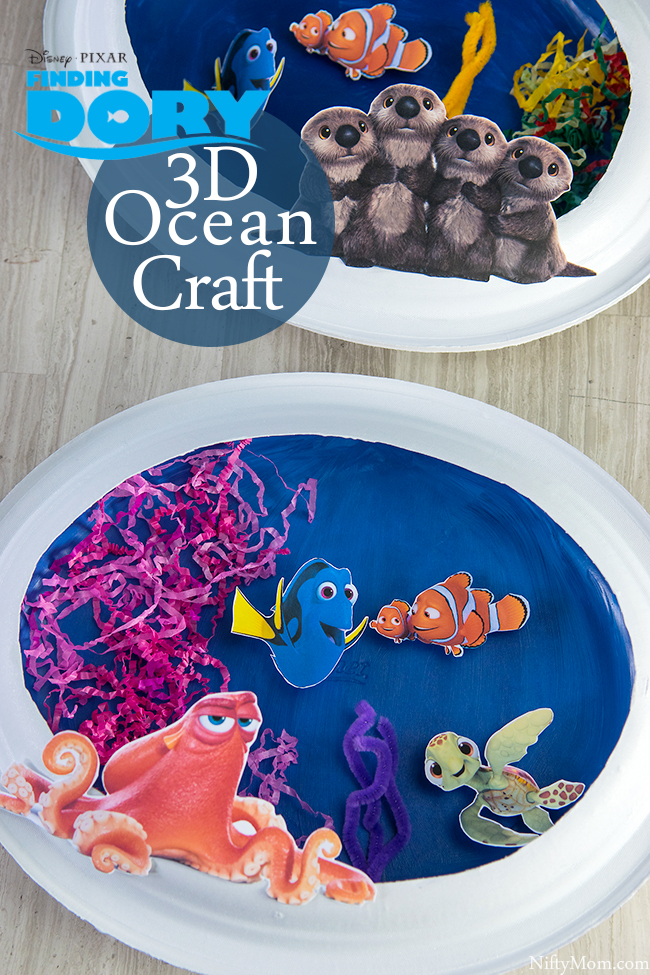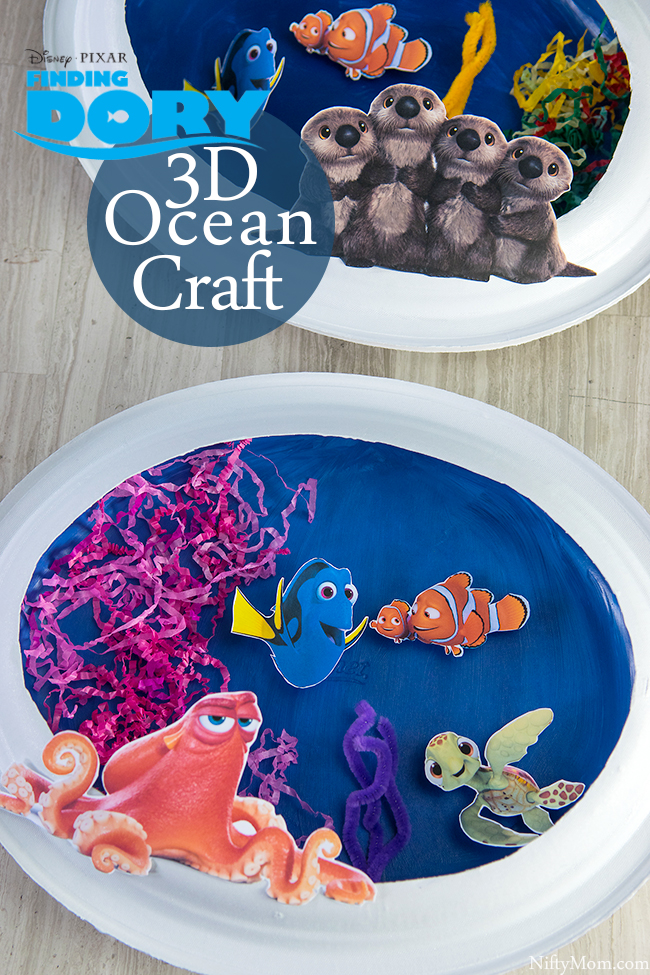 A few years ago I shared a kid's activity to make a 3D Fish Scene using paper plates. With FINDING DORY coming out soon, I knew the same craft would be fun using cutouts of some of the movie characters.
Supplies Needed:
2 Paper Plates (I used heavy duty oval plates)
Scissors
Paints
Paint Brush (or fingers work depending on paint used)
Glue and/or double sided tape
Various pipe cleaners, tissue paper, and/or strips of paper
Cardstock
FINDING DORY printable for cutouts, printed on cardstock if possible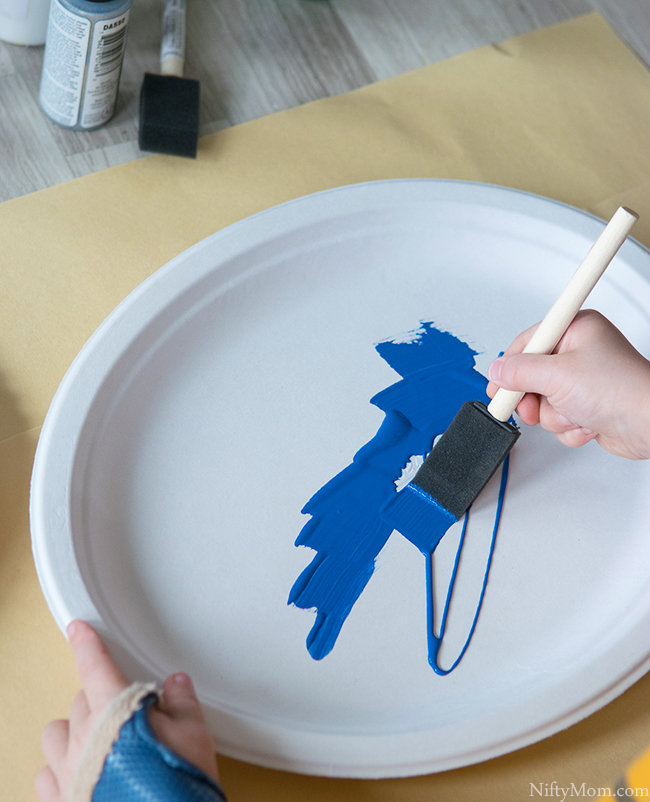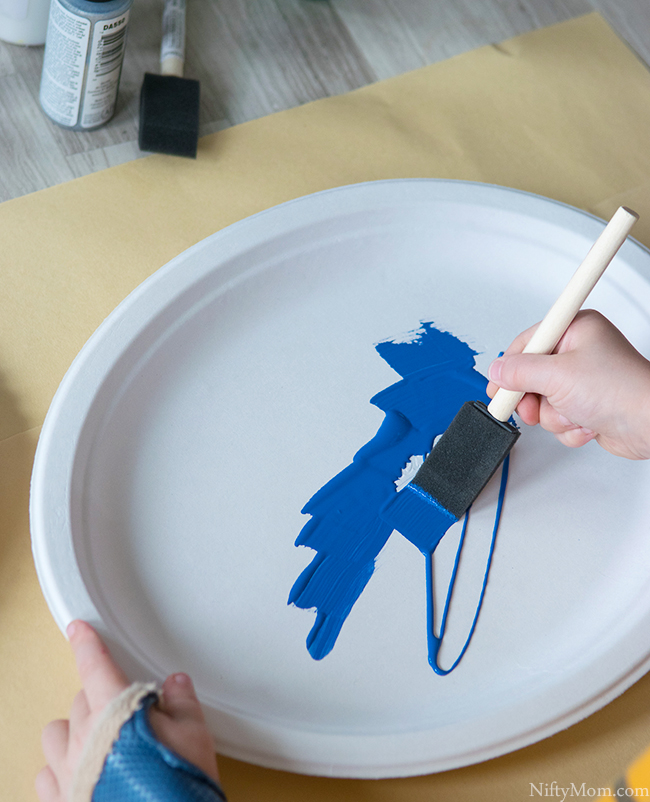 Start by painting one of the plates blue. The second plate, cut out the whole middle flat part of the plate  out leaving just the rim creating a border/frame. Pick any color to paint the bottom of the plate rim. I used a white glitter mix.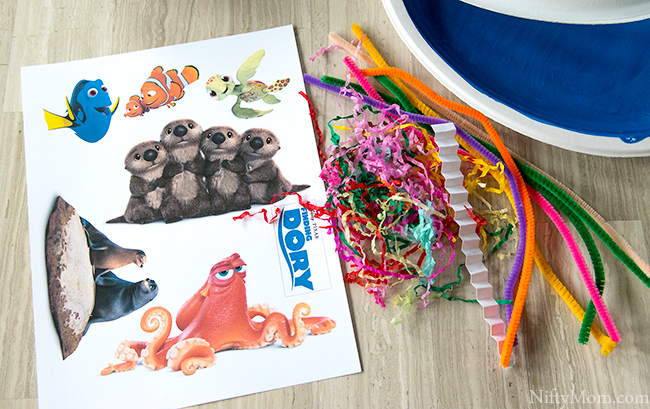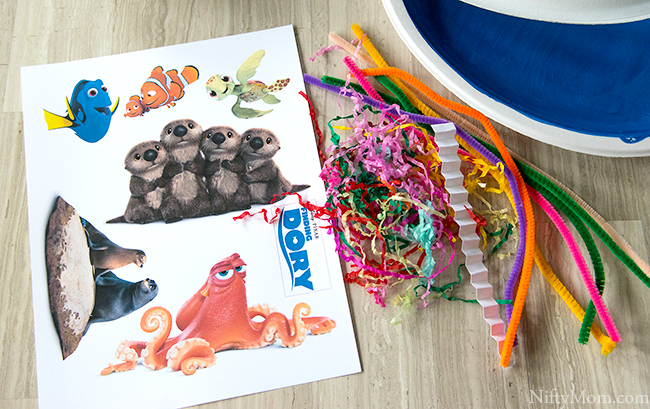 While the paint is drying, cut out your preferred FINDING DORY characters. If you are doing this activity with younger kids, I recommend cutting everything out beforehand. My kids are pretty impatient and didn't like waiting as I cut them out.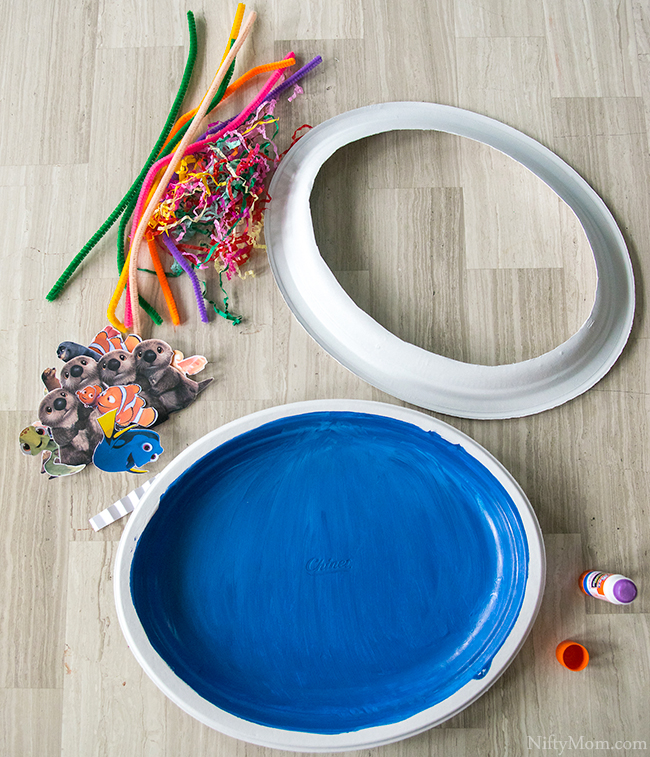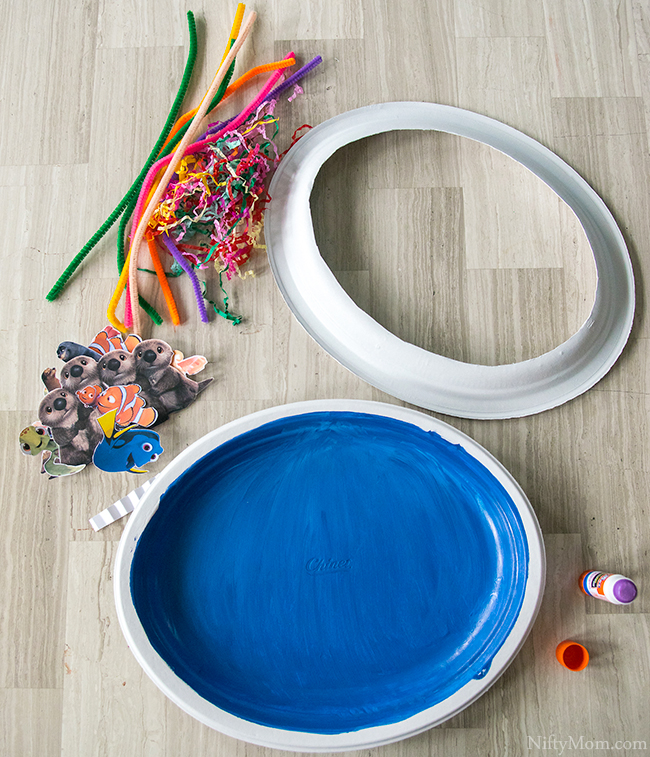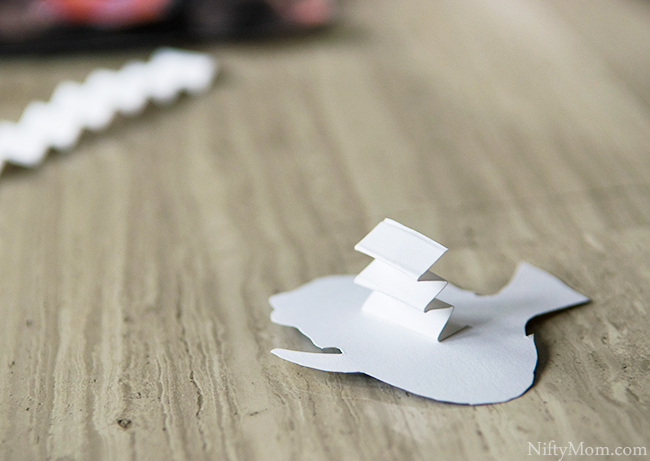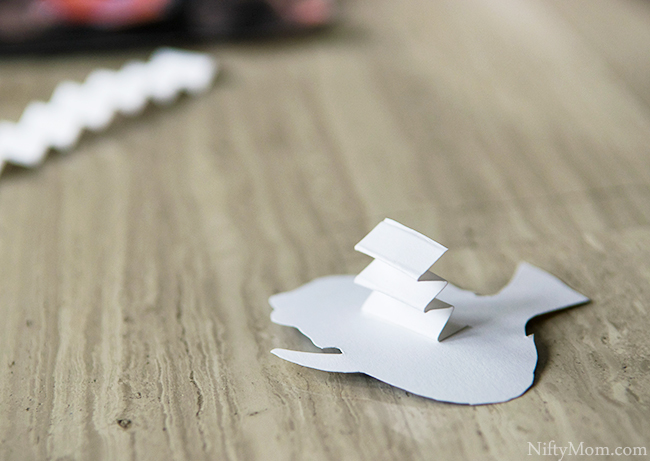 To give the characters a 3D effect, cut a small strip of card stock and fold it a few times and glue it on the back of the swimming characters.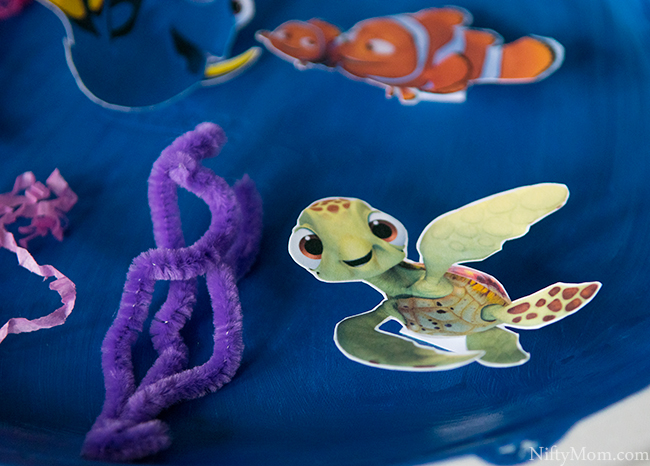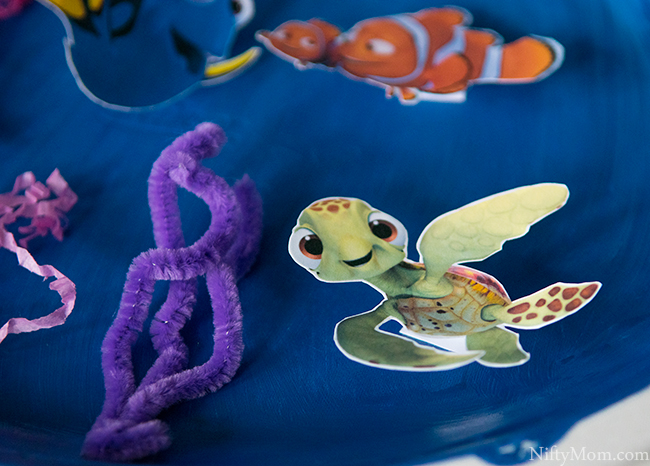 Then attach the other end of the folded strip onto the plate/water scene.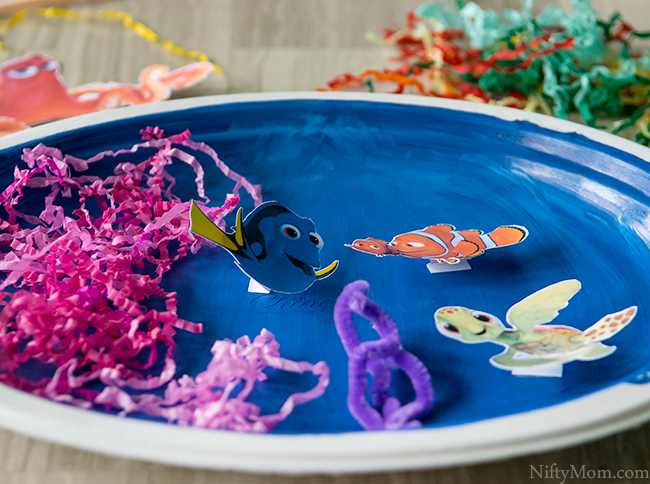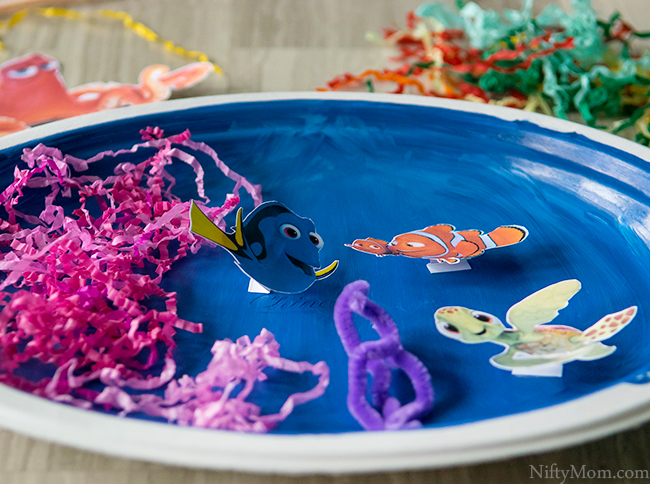 Add all the characters and create seaweed as desired with pipe cleaners, tissue paper strips or paper scraps.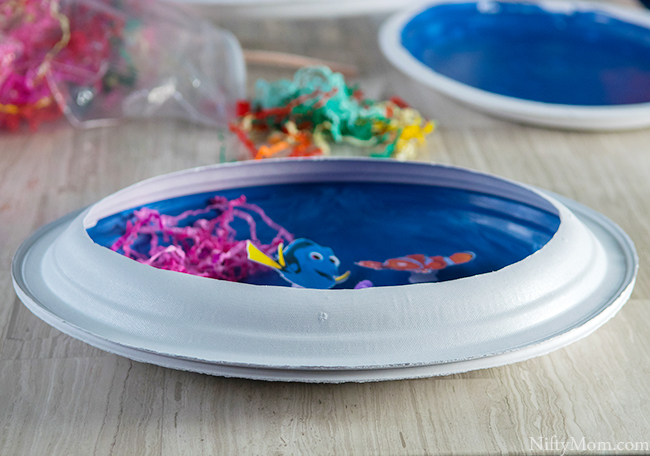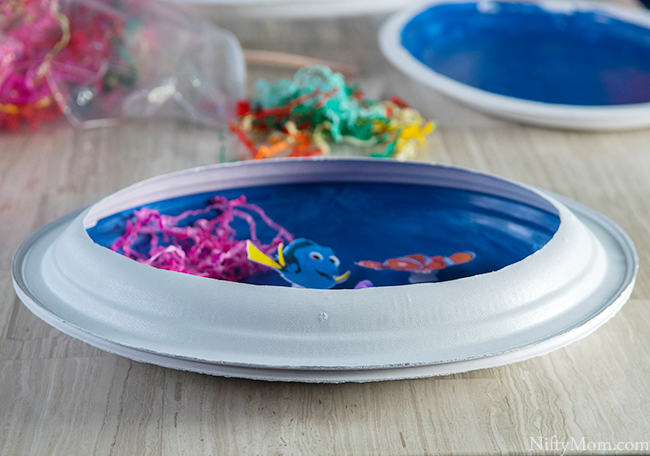 Next, attach the frame plate to the top as shown.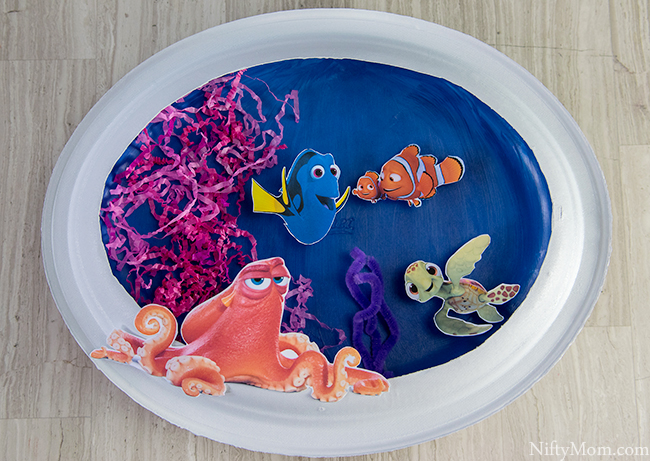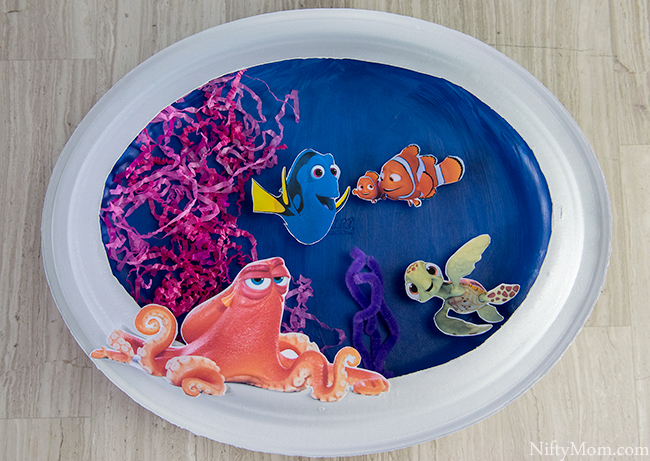 While you can stop there, we added an extra FINDING DORY character on the frame of each of our scenes.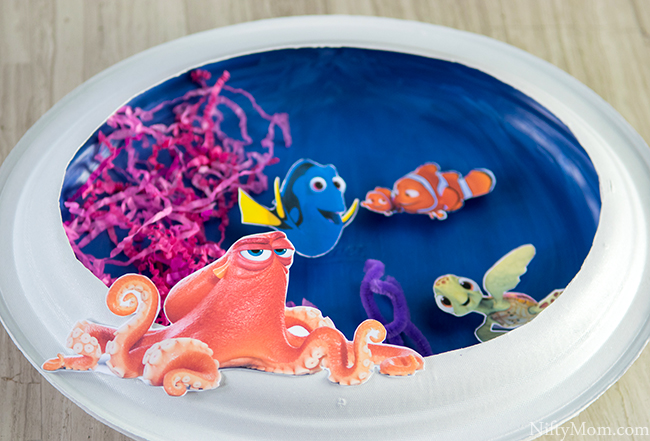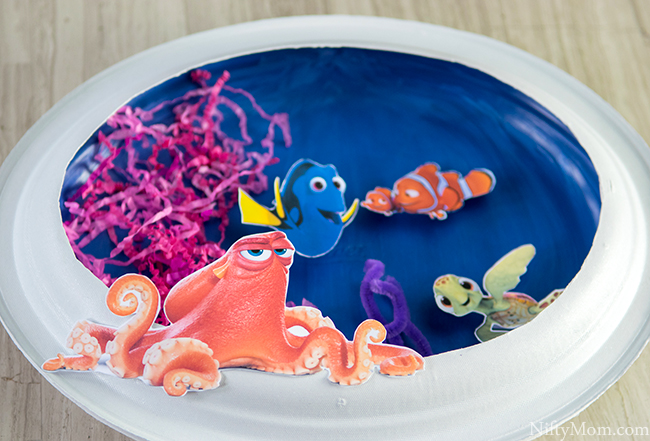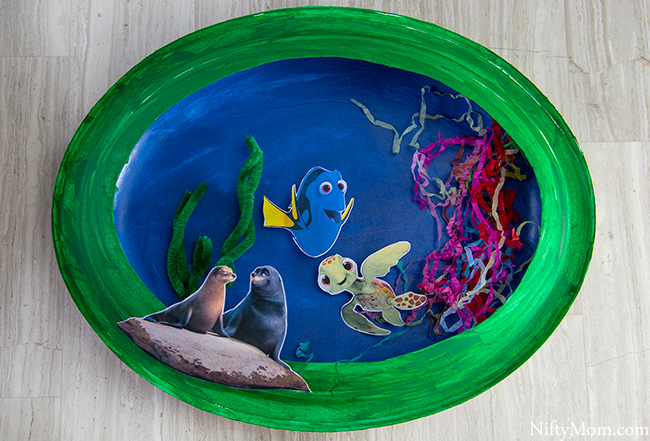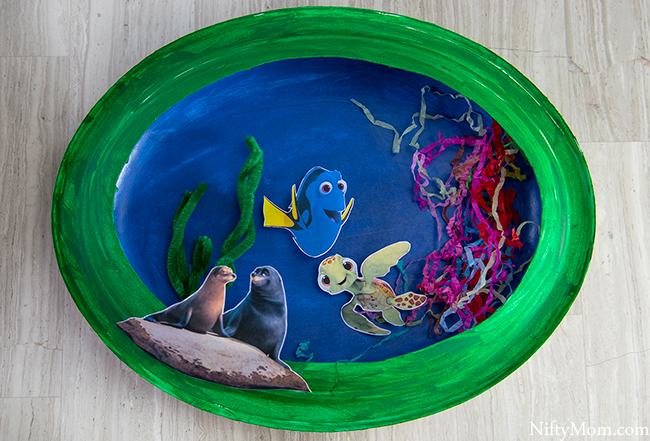 My boys made scenes that included the otters and sea lions Rudder and Fluke.
You can also attach a string or ribbon to the top to hang the ocean scene on the wall.
The activity is fun for kids of all ages!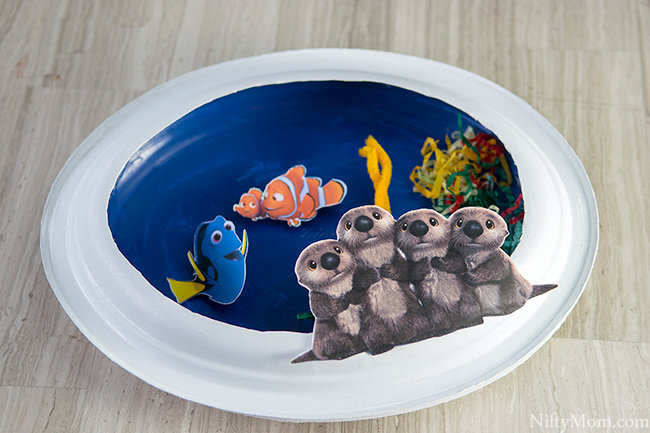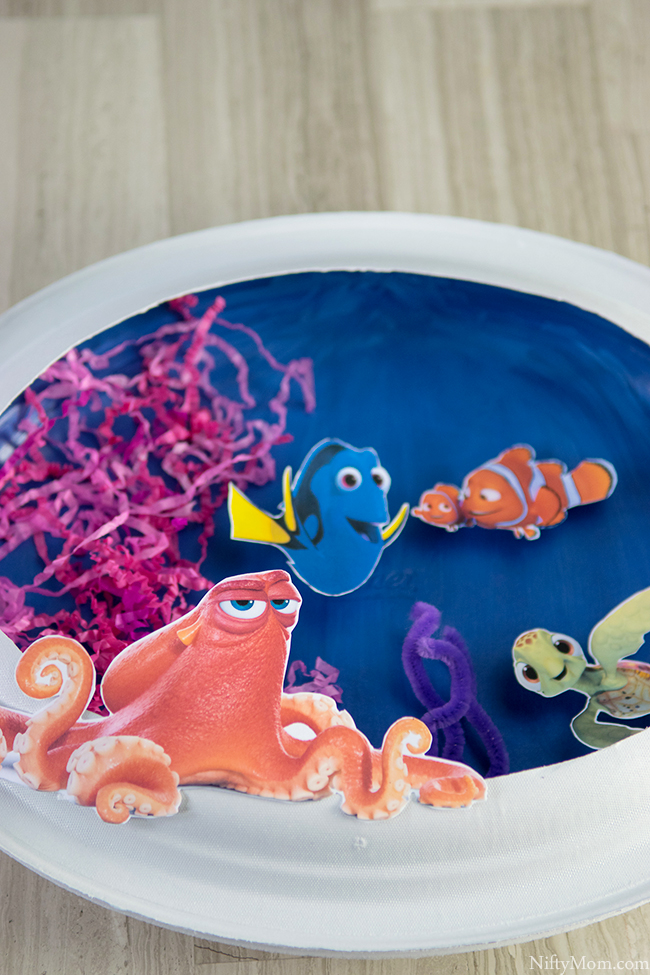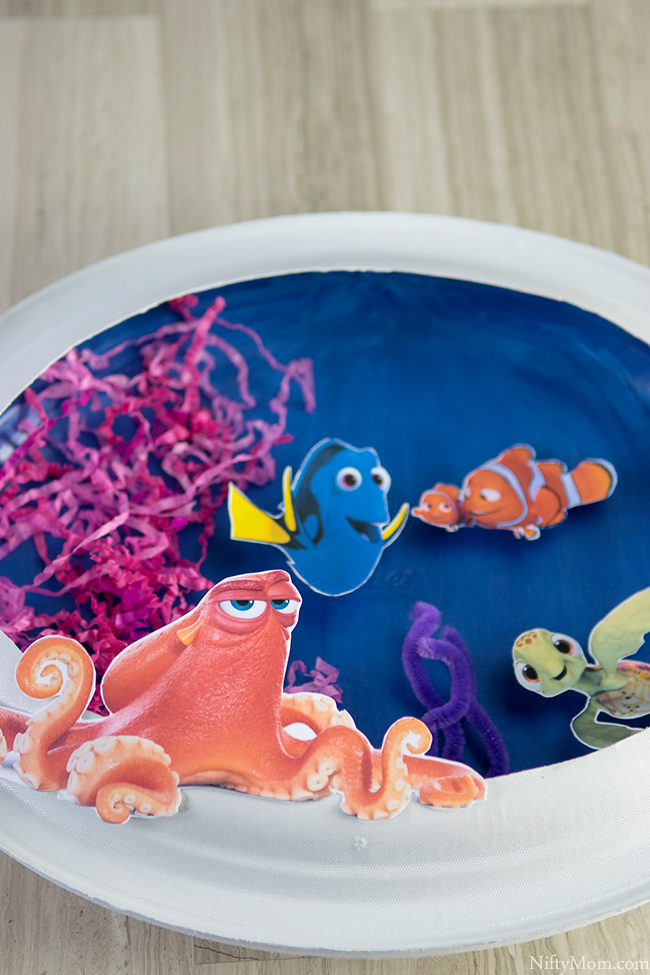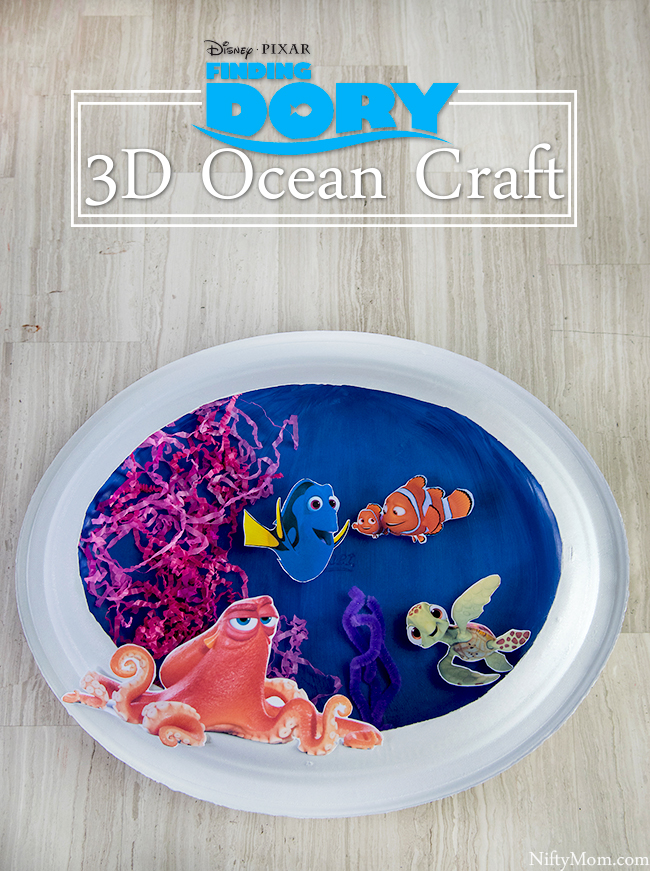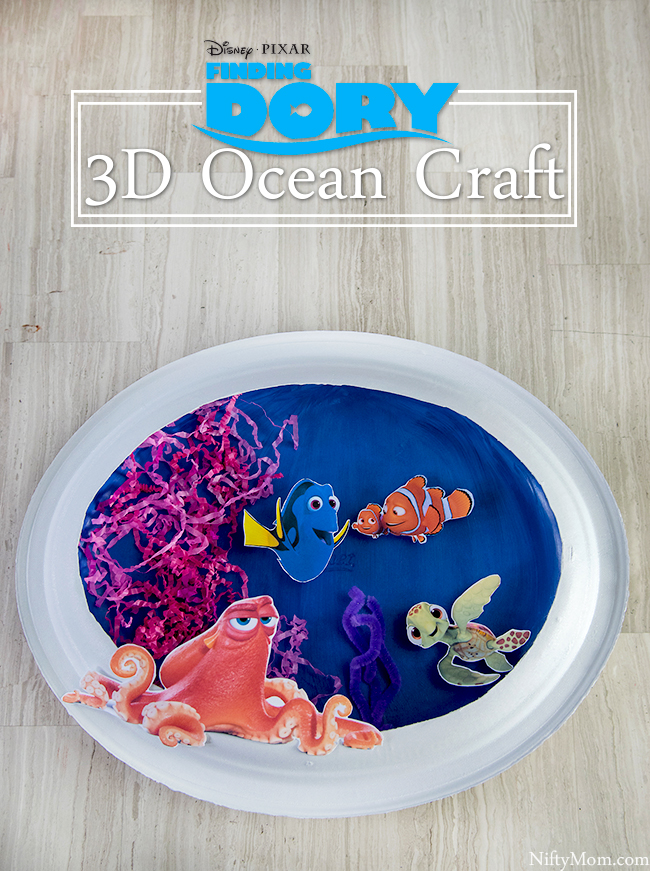 Like FINDING DORY on Facebook.
Follow FINDING DORY on Twitter.
Follow Disney/Pixar on Instagram.
Follow Disney Studios on Pinterest.
Visit Disney/Pixar on Tumblr:
Visit the official FINDING DORY website here.
FINDING DORY swims in theatres everywhere on June 17th! It can't come soon enough!
MORE FINDING DORY FUN!
Head to Maryland Momma's Rambles for FINDING DORY snacks ideas:
Download Printable FINDING DORY Activity Sheets: