With all the technology in our house, the kids can easily get lost for hours in games, videos, apps, etc. Sometimes it is necessary to unplug and have a family game night full of snacks, activities, and non-electronic games.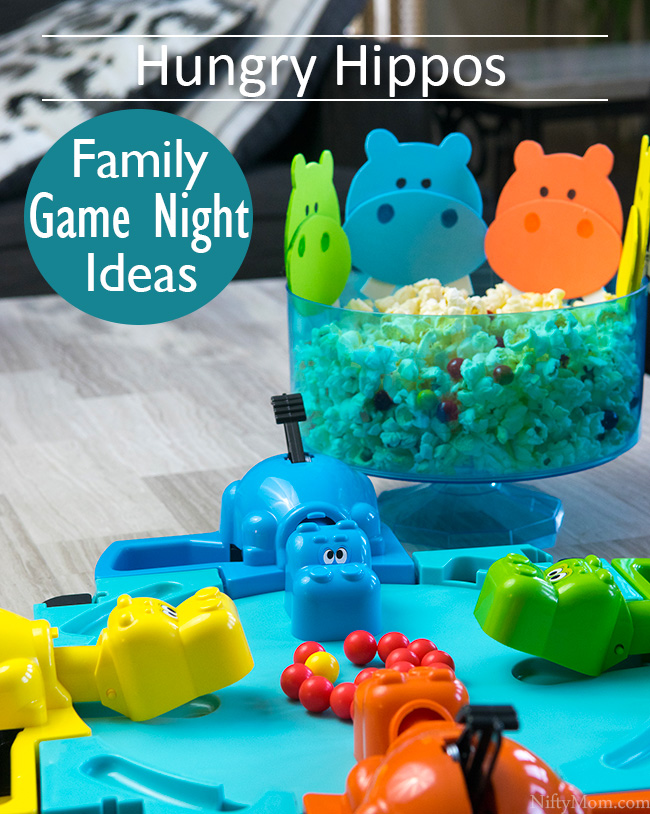 We have a whole closet full of family board games. For me, the best ones are the classic ones I remember playing as a kid. Ones that I can remember trying to bet my younger brother at while creating family memories and having hours of fun. One of those games is Hungry Hungry Hippos.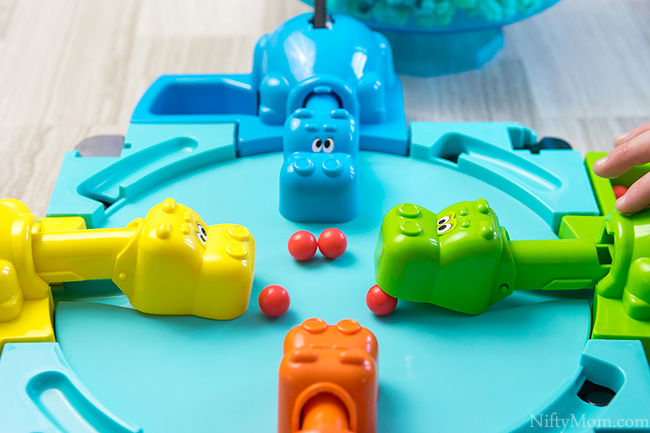 A game full of laughter as players race to get their hippo to chomp the most marbles, or even better, the golden marble. Definitely a game I knew the boys would play all night long.
First, I wanted to make snack bags for the kids. I decided to just make some hippo faces that can be clipped to treat bags, activities, bowls, or as a game night party decor. It can also be fun to get the kids involved and let them make their own hippo!
DIY Foam Hippo Faces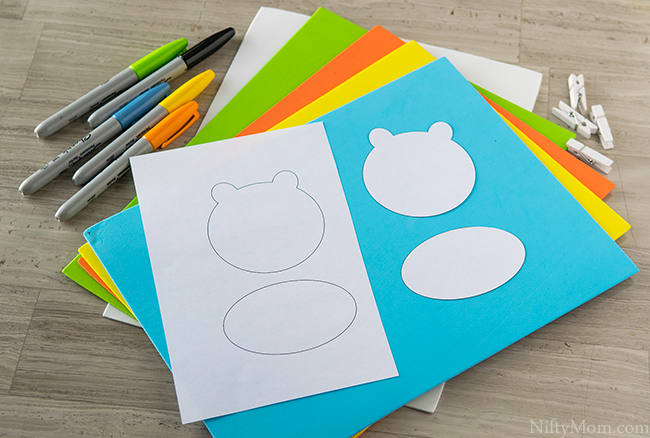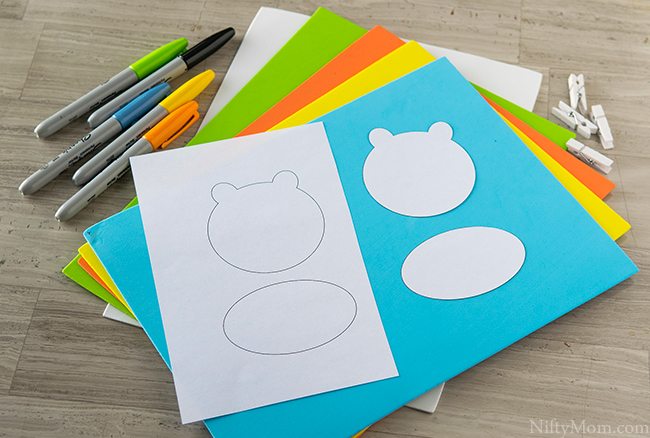 Supplies:
Foam craft sheets (I used the colors of the Hippos from the game + white for the teeth)
Scissors
Black Marker (permanent works best)
Markers to match the hippo colors (permanent works best)
Mini clothespins
Glue or double-sided tape
TIP: You can just print the template on colored paper and put the hippos together. However, I used foam to make them last longer and reusable.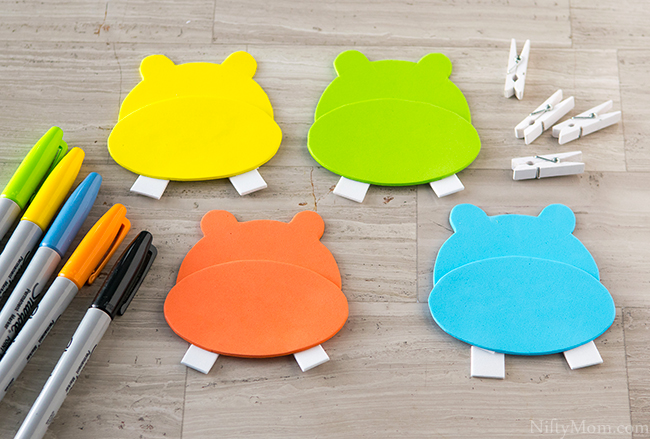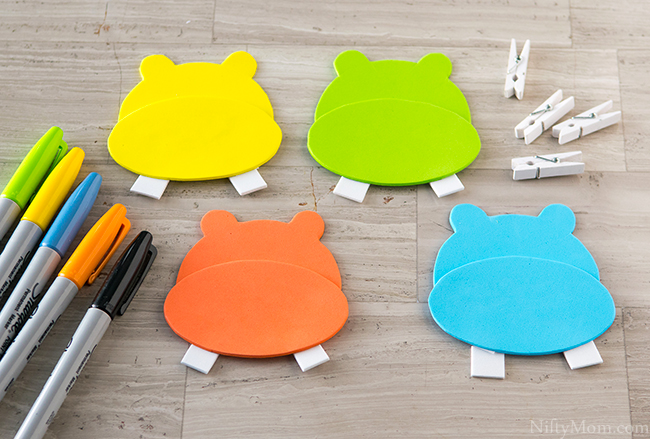 After you print the template, cut out 1 of each shape (there are 2 if you want to print on colored paper). Trace one of each shape on each color of foam craft sheets and cut out.
Place the smaller oval over the bottom of the larger shape. Glue or tape together. You can cut squares or rectangles from a strip of white foam and attach as shown above.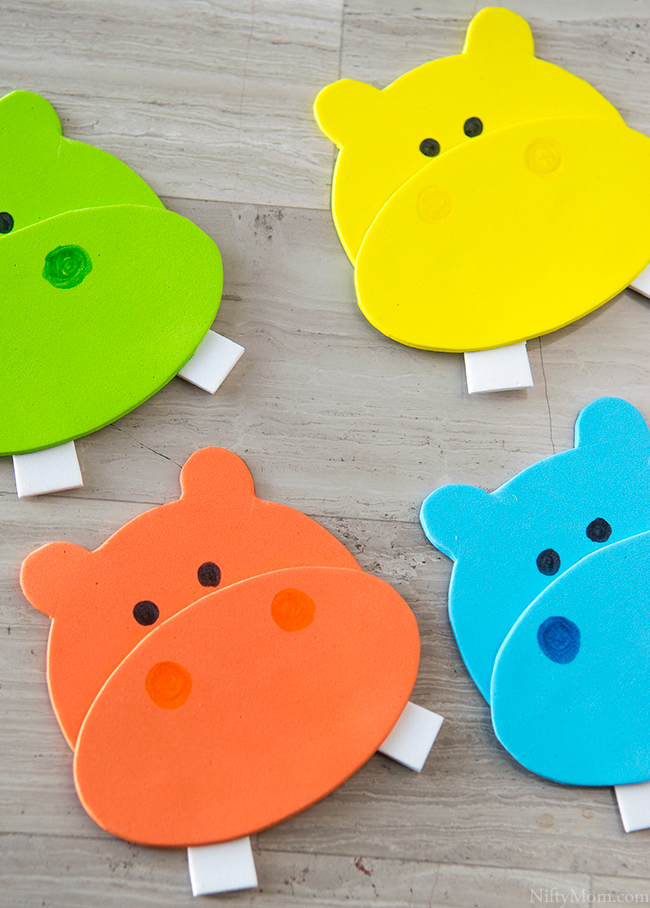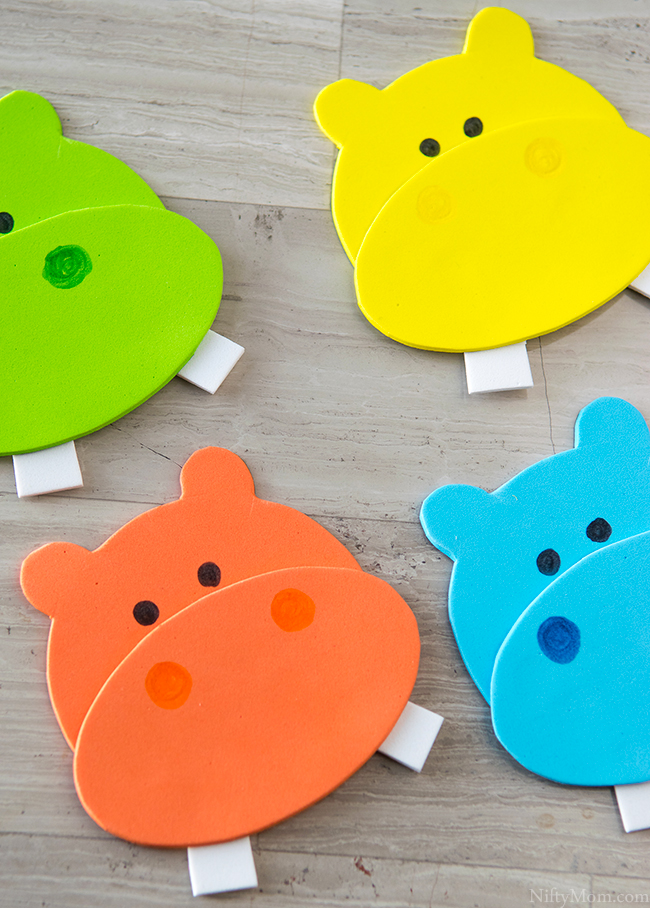 Draw on the eyes and nostrils as shown.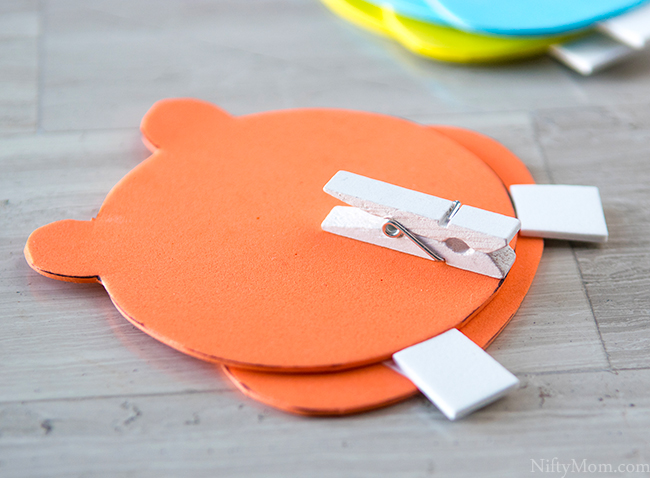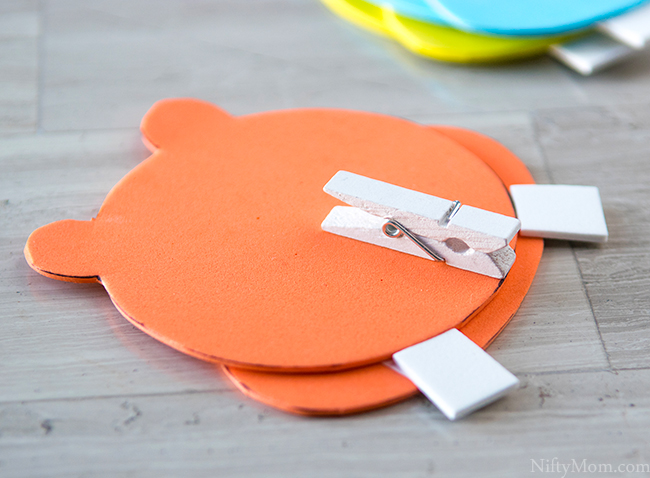 Lastly, glue a mini clothespin to the back. You can skip this if you want to attach it to paper or just use it as decor. I used clips so we could use them numerous times.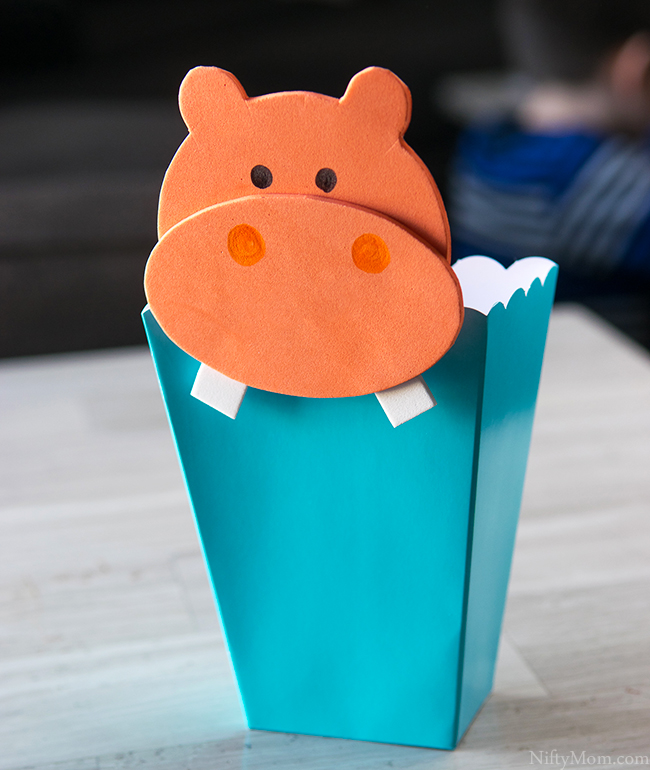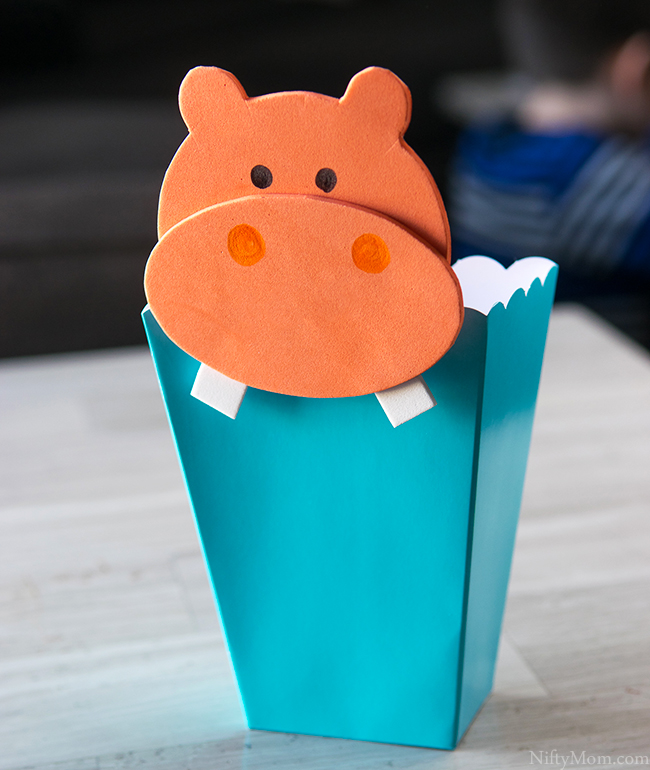 Hungry Hippos Snack Mix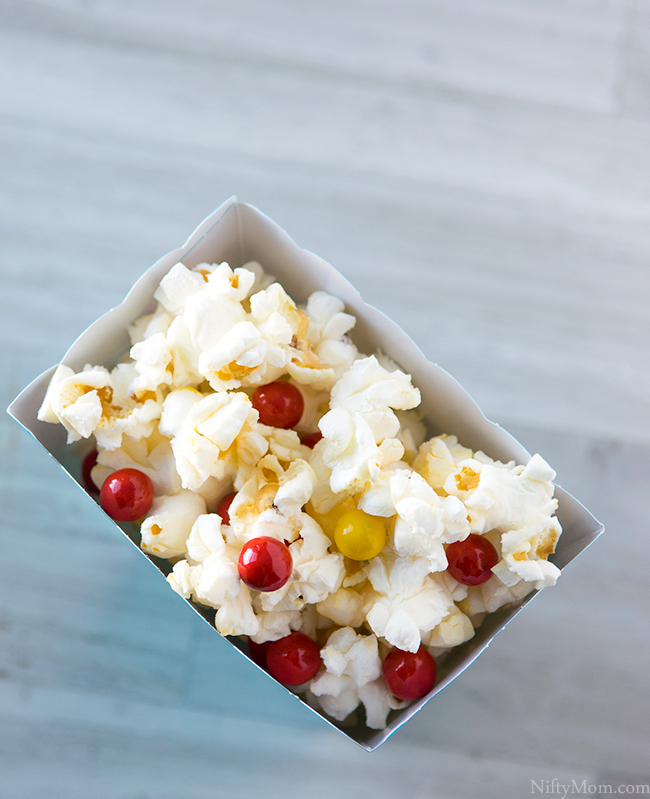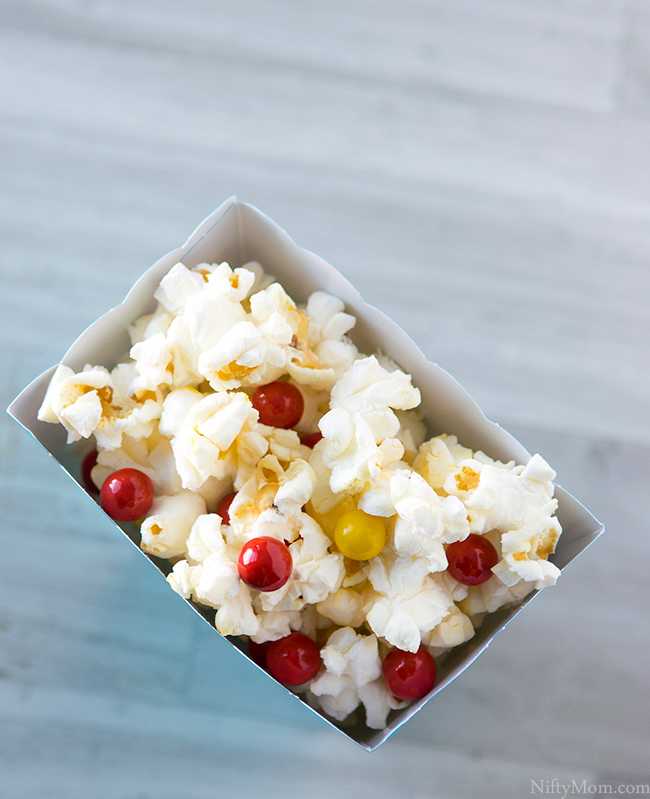 No game night is complete without snacks. Popcorn is always a favorite around here. To jazz it up for the theme of the night, I mixed in candy balls to match the game marbles (red with a few yellow).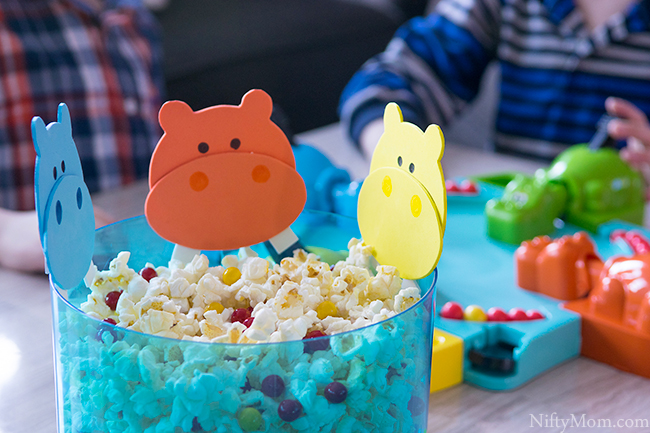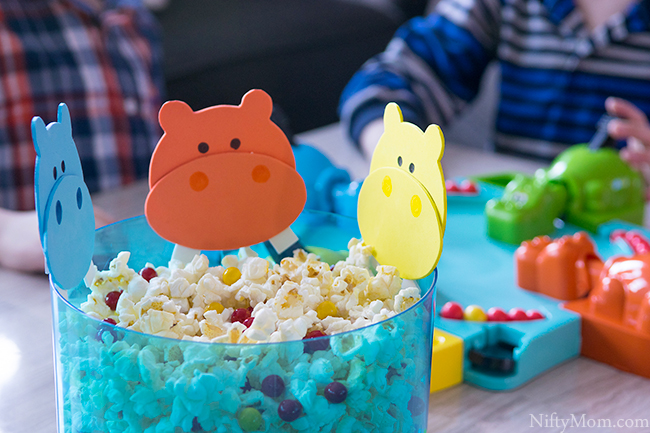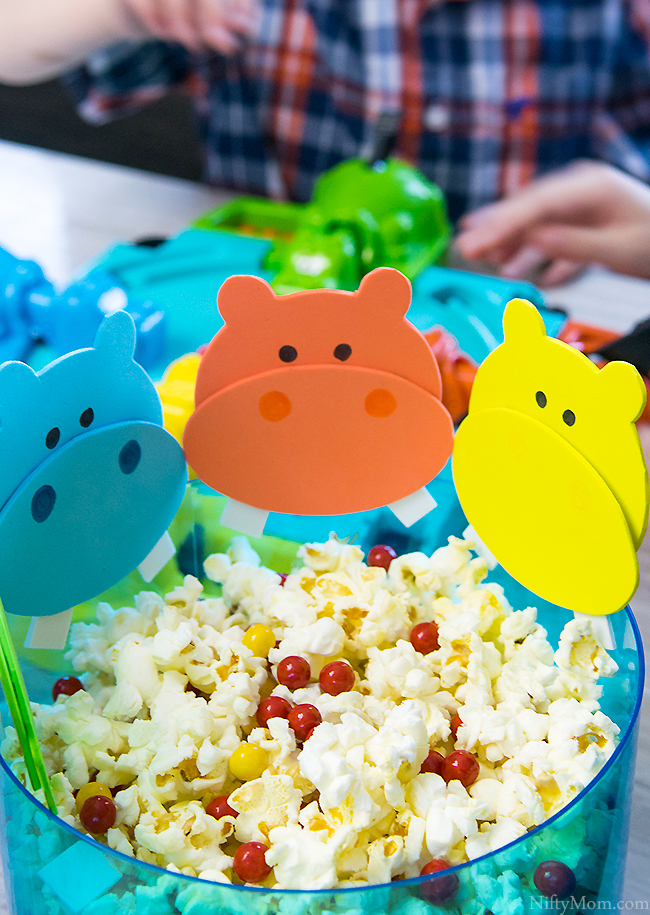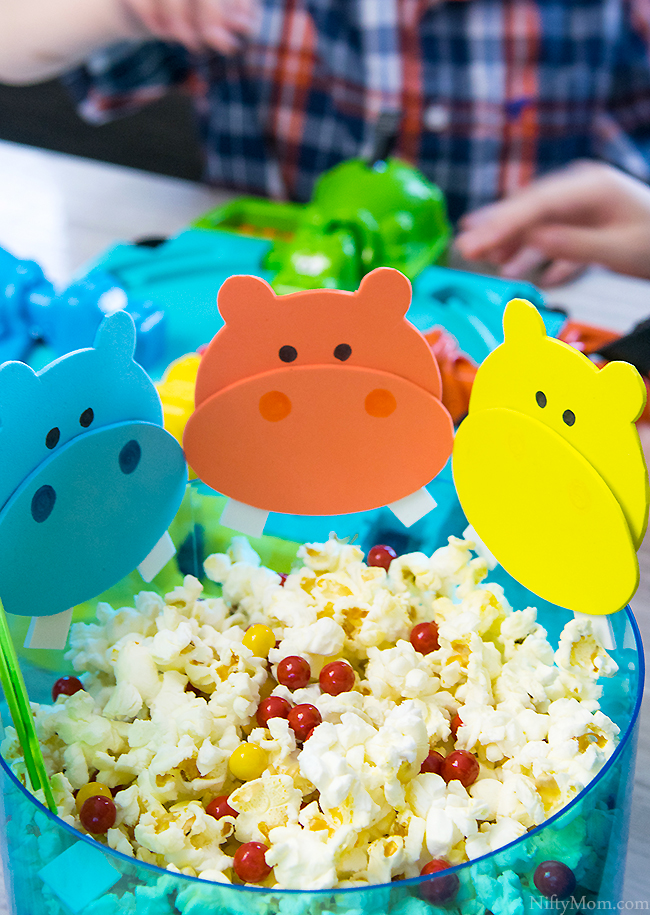 Sometimes, instead of doing individual treat bags, we just put the snack mix in a larger bowl, which I can easily attach the hippos to.
That's all that is needed to make the Hungry Hippos family game night complete.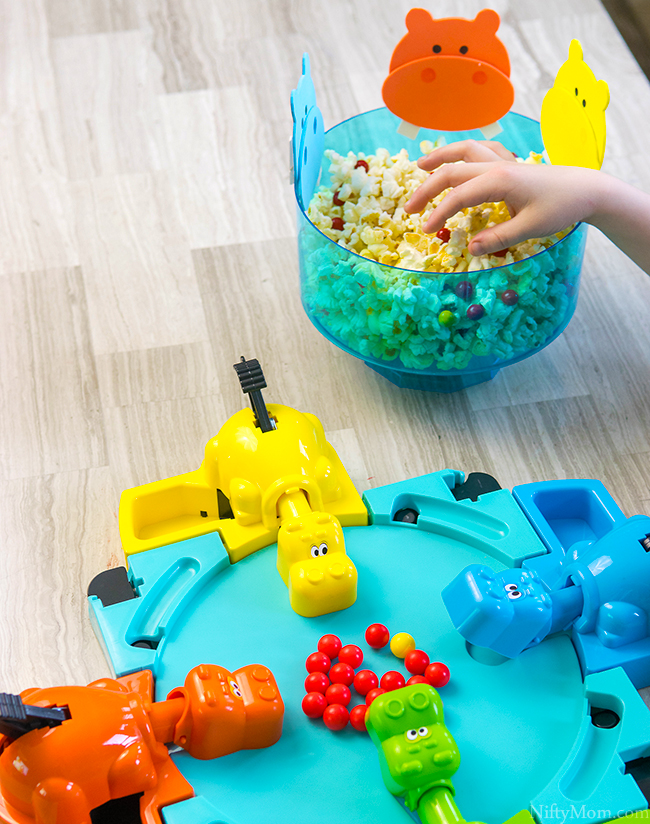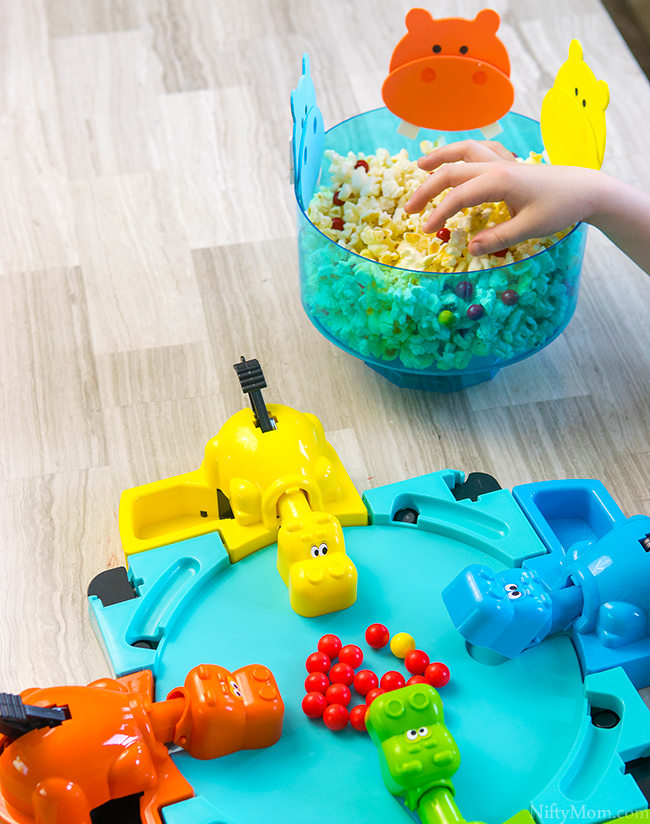 The rest of the night is filled with laughter, friendly competition between the family and many memories being created. While we are all spending time together playing, not once do the boys asked to use electronics. I would definitely say, that is a family win.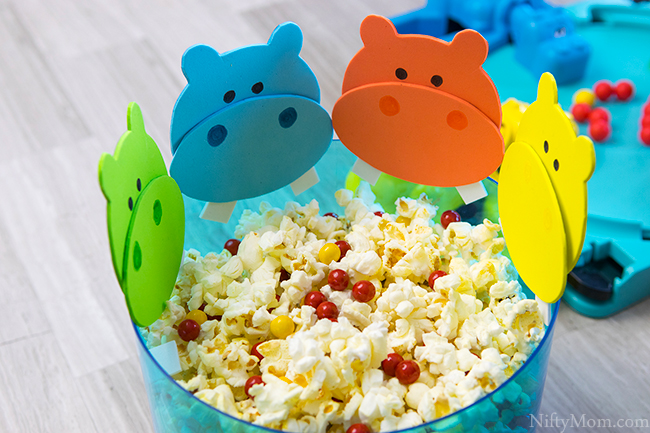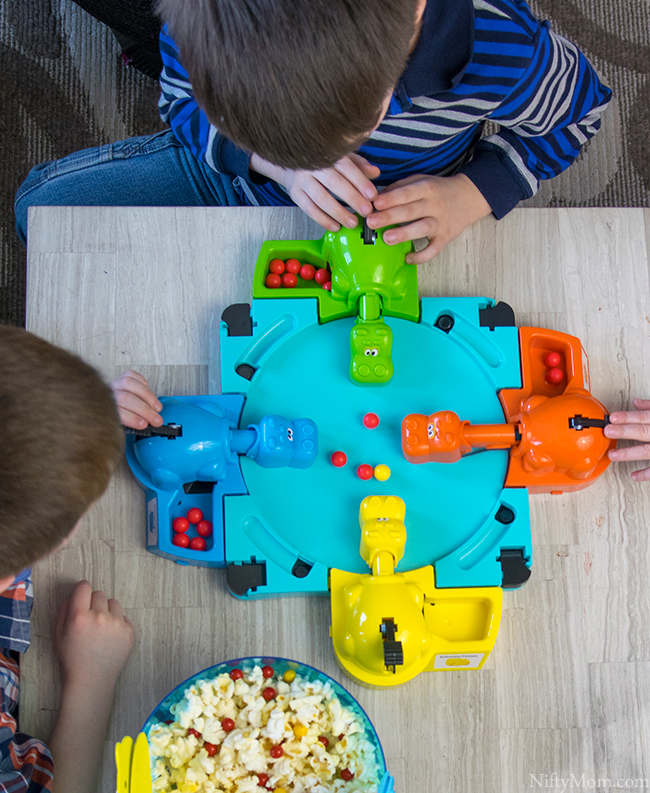 What's your favorite family night game?