With three kids in elementary school, I do what I can to be involved with the school and stay up-to-date about all the happenings. In my latest adventures, I had the opportunity to attend a day at the School Nutrition Association's Annual National Conference. While I have been compensated, all opinions expressed are my own.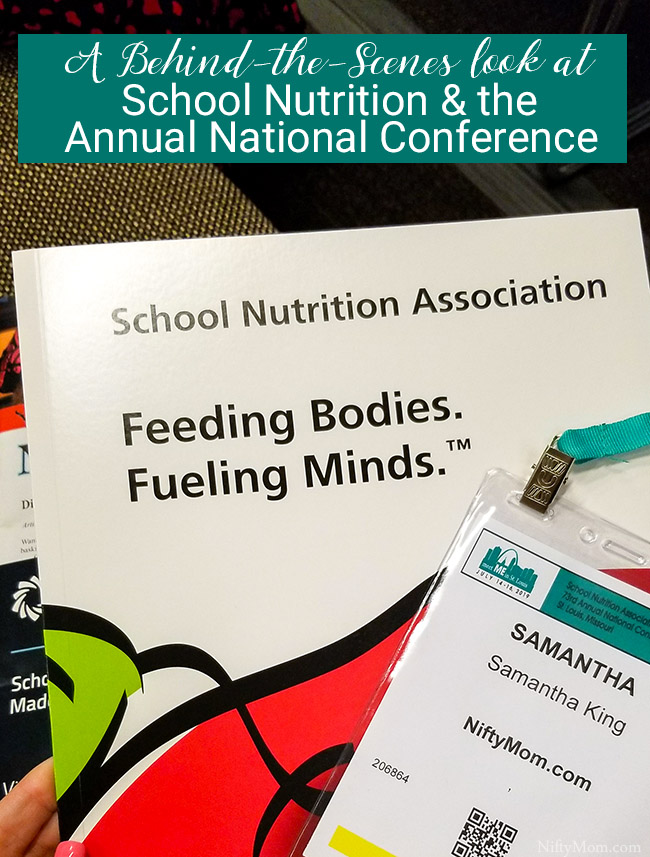 If you follow me on Instagram, you may have seen my story when I attended the School Nutrition Association's 73rd Annual National Conference mid-July. When I got invited, I was pretty excited to learn more about what goes into school nutrition.
Between my three boys, one always brings their lunch, one will only buy their lunch, and the other one is 50/50. This year they are going into 2nd, 3rd, and 5th grade. Last year I often found myself looking at the school breakfast and lunch menu not understanding why or what they were serving. I would say of all the aspects of their school, that was one I didn't fully grasp but had an interest in.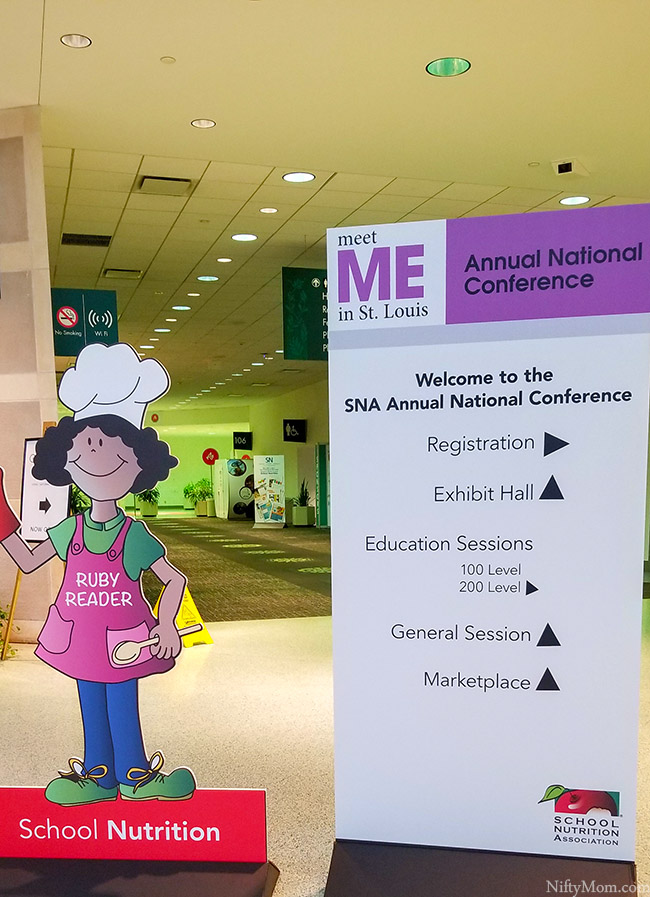 "The School Nutrition Association (SNA, formerly American School Food Service Association) is a national, nonprofit professional organization representing more than 58,000 members who provide high-quality, low-cost meals to students across the country."
They work year-round to ensure all children have access to healthful school meals and nutritional education by providing members with training, setting standards, gathering & transmitting information related to school nutrition all while representing the nutritional interests of all children. All levels of student nutrition services are part of the association. Each year, SNA hosts their Annual National Conference where thousands of members gather for a few days to attend sessions, hear expert speakers and visit with hundreds of exhibitors.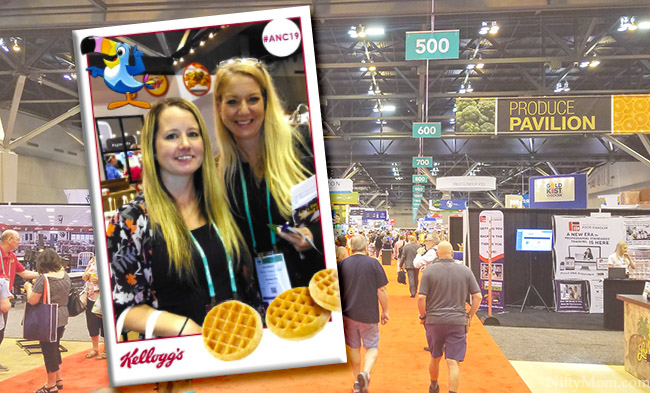 The exhibition floor is huge. Hundreds of booths from household name brands to companies just starting to ones that cater to school nutrition only. Since it is so overwhelming, I had the opportunity to tour the floor with two very knowledgeable members: Shannon Gleave, RDN, SNS, Director of Food & Nutrition at Glendale Elementary School District #40 in Glendale, AZ and Jessica Shelly, MBA, SNS, REHS, Food Services Director at Cincinnati Public Schools in Cincinnati, OH.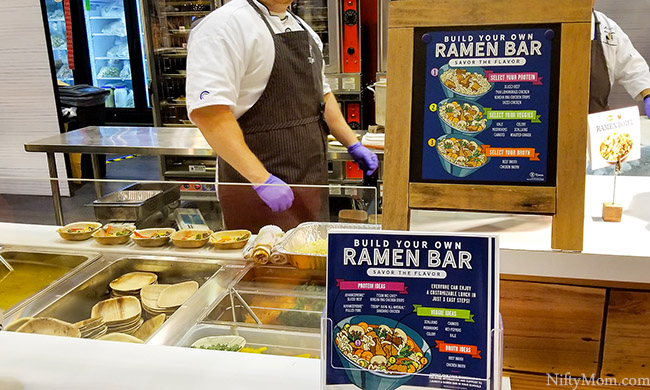 The amount of passion I saw in these two was extraordinary. They spoke very highly of their schools, the kids that attend the school and the nutrition programs. As a matter of fact, every person that I talked to there was passionate about what they did.
As we navigated through the booths, I learned a lot of things in a short amount of time.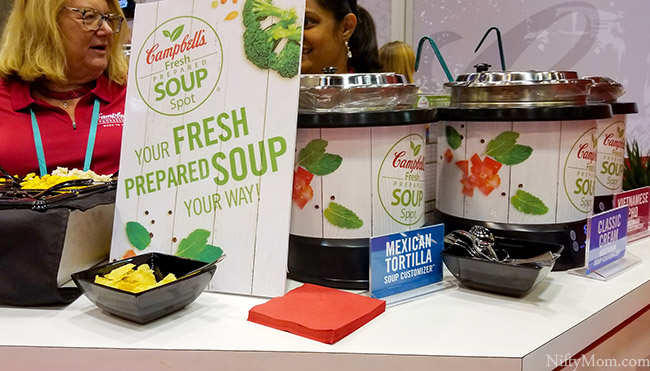 School lunches meet strict nutrition standards including limits on calories, sodium, and unhealthy fats.
Schools must offer a specific number of food items in various groups for lunch and breakfast.
Entrees must include whole grains and lean protein.
A growing number of schools are offering salad bars, allowing students to choose from a variety of fruit and vegetables.
Schools are also moving towards more 'make your own' entrees. I saw many options for this such as ramen bars and customized soups from Campbells's.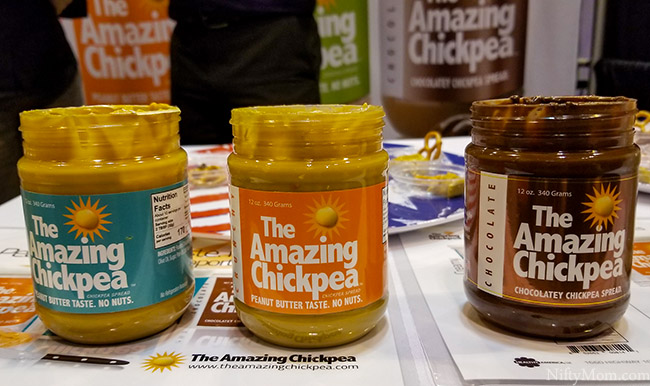 It can take at least six months for a new food item to get put onto the school menus.
Many items you see on school menus such as Pop-Tarts, Dominos pizza, and cereals, are different than the ones we, as consumers, purchase. Brands make specific food products to meet school nutrition requirements, especially using whole grains. So when you see those on the school menus, they most likely are not the same exact product you are used to.
School nutrition services are not just concerned about food quality, but also the amount of waste the packaging will produce.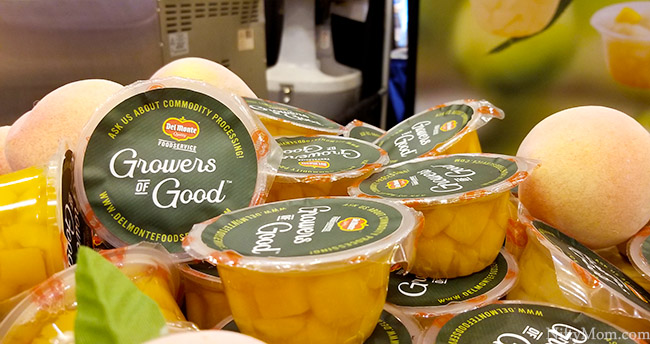 I have also learned about some things that school districts are working on changing or doing now:
Moving away from fryers and pork products.
Use student taste tests to try new products and promote healthy meal choices.
Starting to go digital with their school menus, allowing easy access to the menu through mobile apps and interactive websites.
Utilizing school gardens and getting the kids involved with them.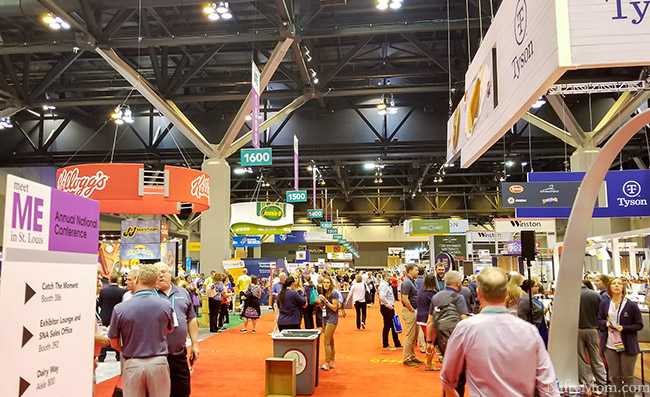 After attending the conference, I am extremely inspired to dig more into my kids' school nutrition services and see what I can do to implement some of the things I learned about. Check back next week, when I share some things you can do to get involved, as well!