"As a LeapFrog Mom Ambassador, I received products, promotional items and educational material to use and share as I see fit. However, any opinions expressed by me are honest and reflect my actual experience." 
There's been so much going on around here, I haven't been able to share some exciting news with you! I was selected to be a LeapFrog Mom Ambassador which means I will bringing you some of the latest and greatest LeapFrog products.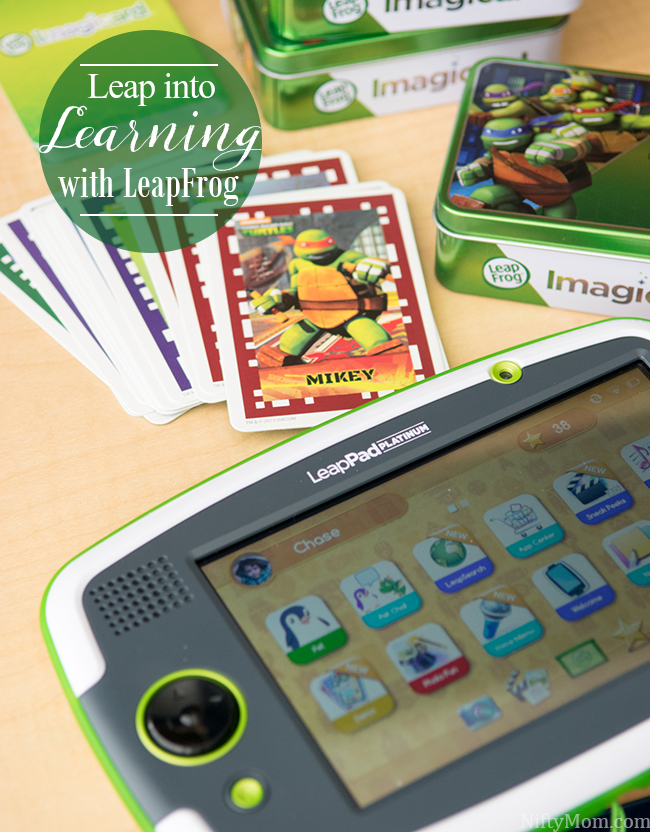 Having a variety of learning tools in our home is important to me. With three boys ages 3-6, that means we have shelves full of activities, games, and learning products. Ever since our oldest was born, LeapFrog has made its way into our family.
Leapfrog Fridge Phonics, Tag Junior, and Read with Me Scout are just a few Leapfrog products that the boys started with early on. Last year, they each got their own LeapReader and we now have a huge collection of books and activities to accompany them. Each time they play, they get excited about the different things they are practicing and learning about.
LeapPad Platinum Tablet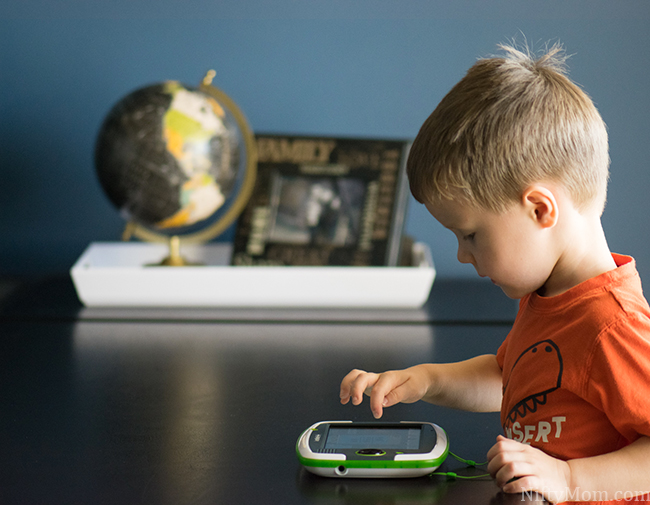 The one thing the boys have been asking for is a LeapPad. When they got the LeapFrog Platinum, they were thrilled to have a tablet of their own.
I was worried about them arguing about who was going to personalize it, but set-up allows for multiple user profiles (along with parental controls). With the Wi-Fi feature, I was able to easily log into my LeapFrog account and get the boys fully set up and download some new games.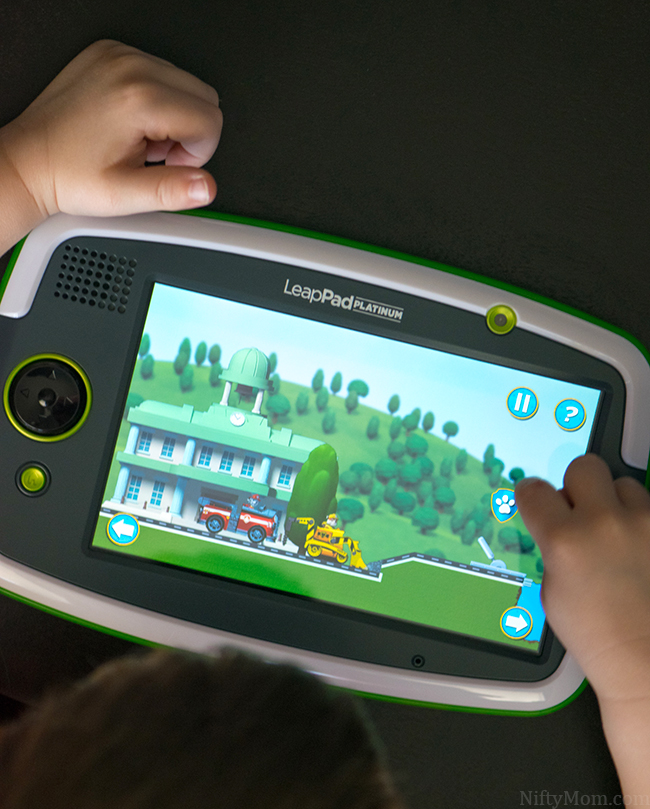 The LeapFrog Platinum has a 7″ hi-res multi-touch screen and the ability to take pictures and videos with 8GB memory (to hold 40,000 pictures or 100+ game apps).
It comes with 10 apps downloaded and a library of 1,000+ games and more. Our first set of purchases included a Paw Patrol game, Mr. Pencil Saves Doodleburg and LeapFrog Kart Racing. The downloaded games get installed on each profile so each child can track their own progress.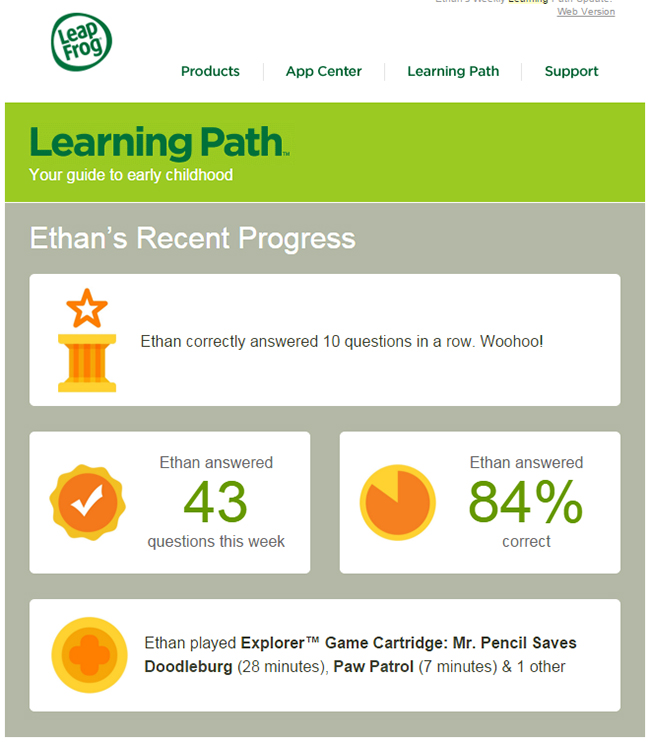 Since I have a LeapFrog account, I set it up to email me weekly progress information for each child. Since I may not see every single thing they are working on while they play, this is a great way to get a summary. The emails also include some activity ideas.
LeapFrog Imagicard
This past summer, LeapFrog also introduced LeapFrog Imagicard to go with the LeapPad Platinum. The interactive set of cards bring characters and more to life with the snap of a picture. The cards are also digitally stored in the game, so it can be played on-the-go and when the cards are not on hand.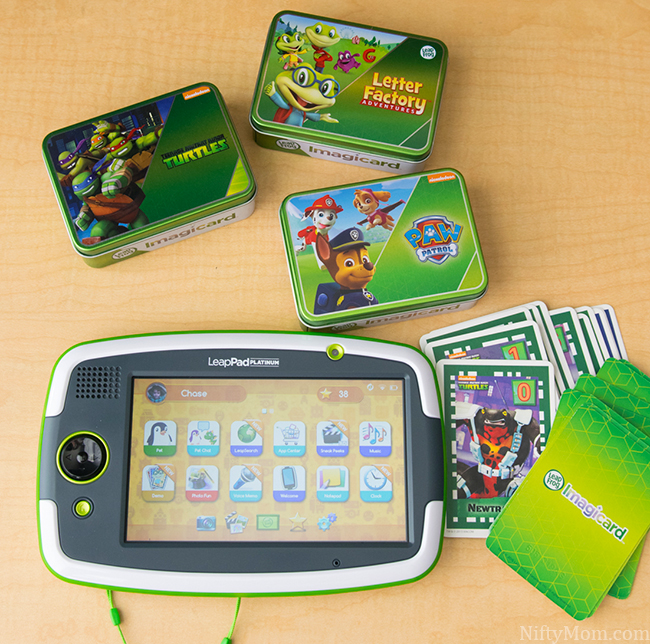 Imagicard is available in three different sets featuring Paw Patrol, Teenage Mutant Ninja Turtles, and LeapFrog's Letter Factory. Each features different curriculum categories and are targeted for different age groups as follows:
Paw Patrol – For children ages 3-5, this game is packed with missions full of number recognition, counting, shapes, patterns, addition, and subtraction. There are 6 payable pup cards and all the cards can be captured to answer trivia questions.
LeapFrog's Letter Factory – For ages 4-7, kids can practice literary skills at the Letter Factory Carnival. Through fun games and trivia, it covers phonics, spelling, consonants, word sounds and sight words.
Teenage Mutant Ninja Turtles – For ages 5-8, this game uses each turtle's special abilities to get through missions. The turtles come to life on the screen throughout the missions and cover addition, subtraction, multiplication, division, fractions, and number composition.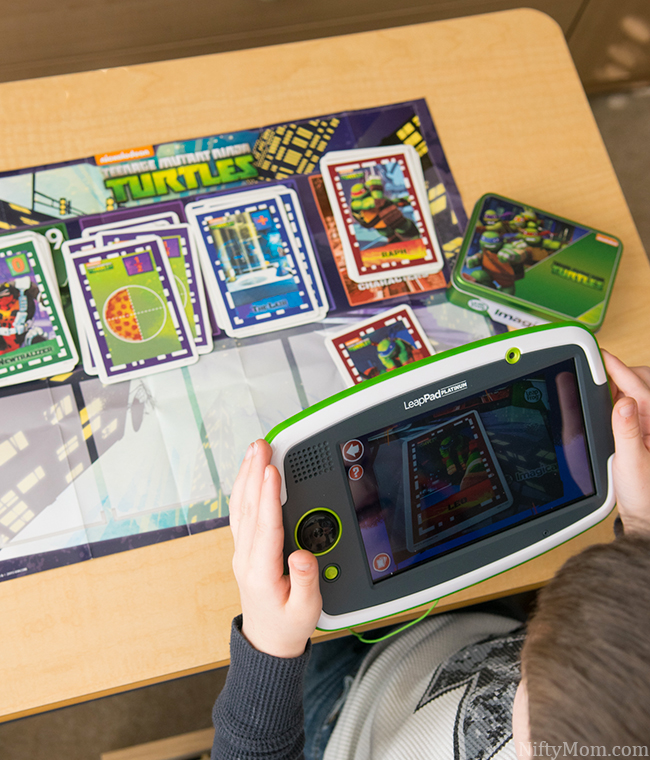 Each one comes with a sheet that helps organize the cards during play. Throughout the game, the camera screen activates to take a picture of a specific card.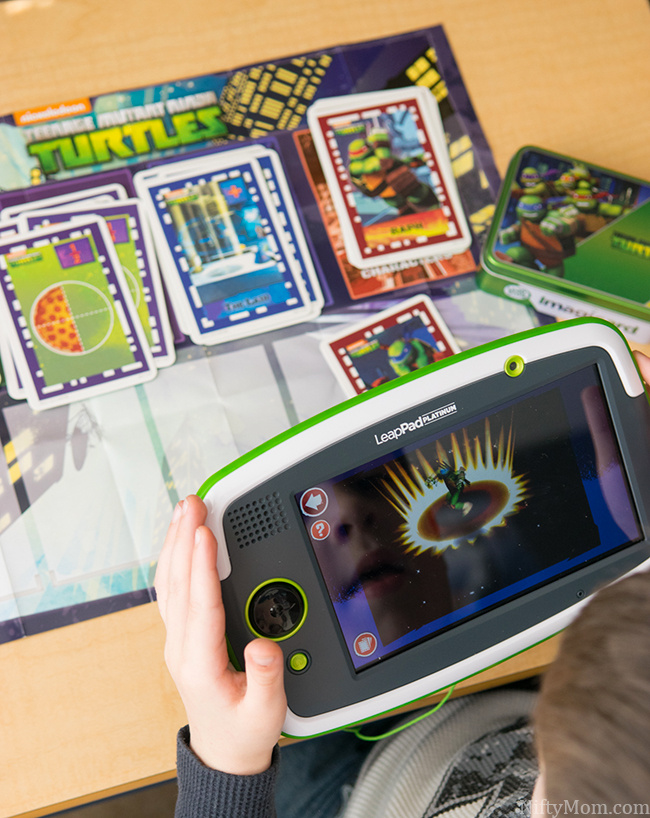 Once the image is captured, that item or character comes to life on the tablet screen. The boys love the interactive aspect of the games. The games can be challenging at times (which is good). When they don't know something, they always come to me and we discuss how to solve the problem and find the answer.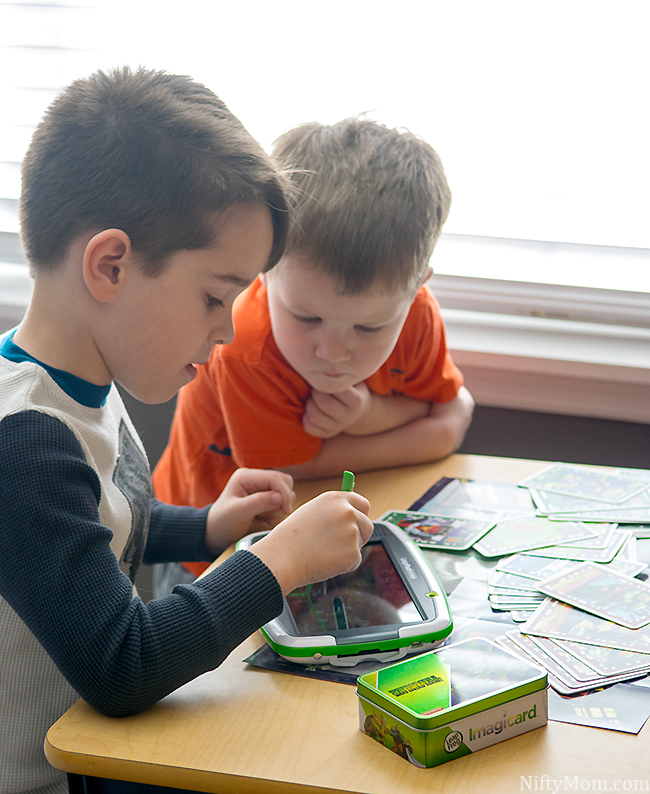 They also like to work together to solve the problems or teach each other different things. The tablet is great to have while we are on-the-go or just having quiet time at home.
Word Whammer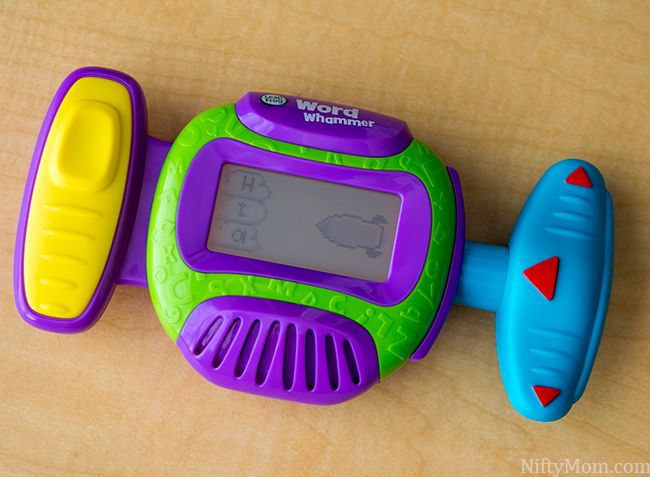 Chase is going to be in Kindergarten next year and I feel he is more than ready. Each day we practice writing and phonics skills. For a more interactive way to practice phonics, he has been enjoying the LeapFrog Word Whammer.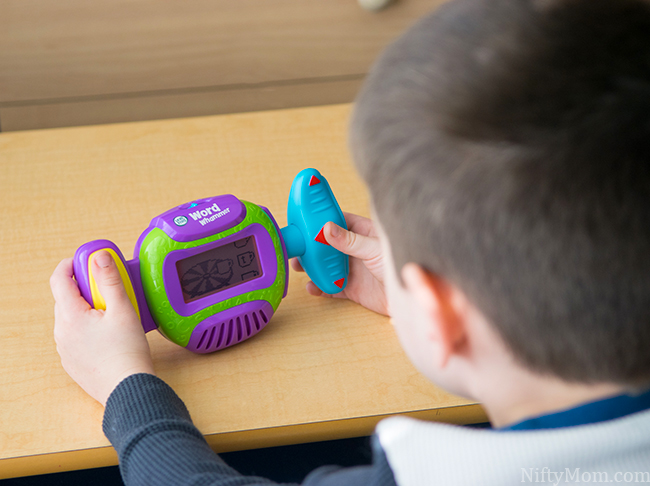 It has 3 games with 5 learning levels that adapt as the child plays. The games are played by pushing and twisting the handle throughout each games. They kids use it to practice spelling, letter sounds, and matching upper- & lowercase letters.
Frequently, Corbin likes to sneak it in his room while Chase isn't around and play it on his own.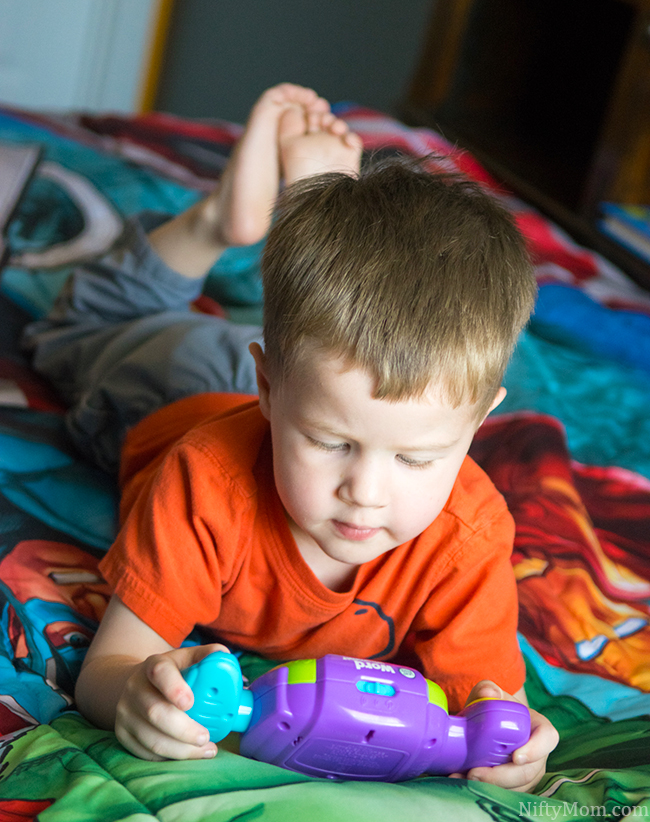 Our collection of helpful learning tools are continuing to grow and LeapFrog definitely has a huge place in our lives.
What is your favorite LeapFrog product?