This shop has been compensated by Collective Bias, Inc. and its advertiser. All opinions are mine alone. #NixUltra #CollectiveBias
It is back-to-school season and as you may know, I am all about stocking up and being prepared. Especially when it comes to my kids' health. With the spread of super lice, it's time to talk about things us moms need to know and the need to be prepared to combat the resistant lice, if need be.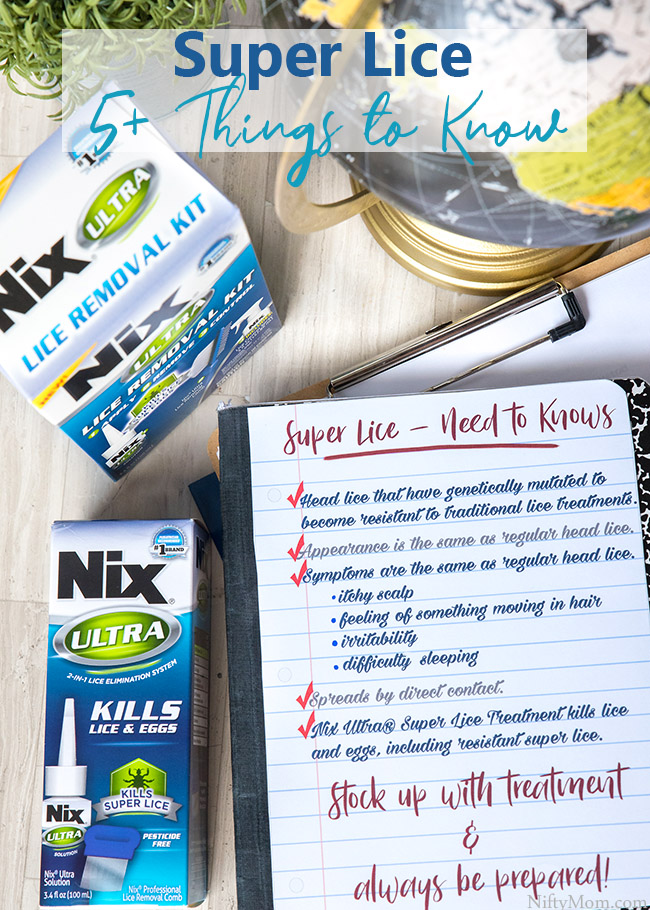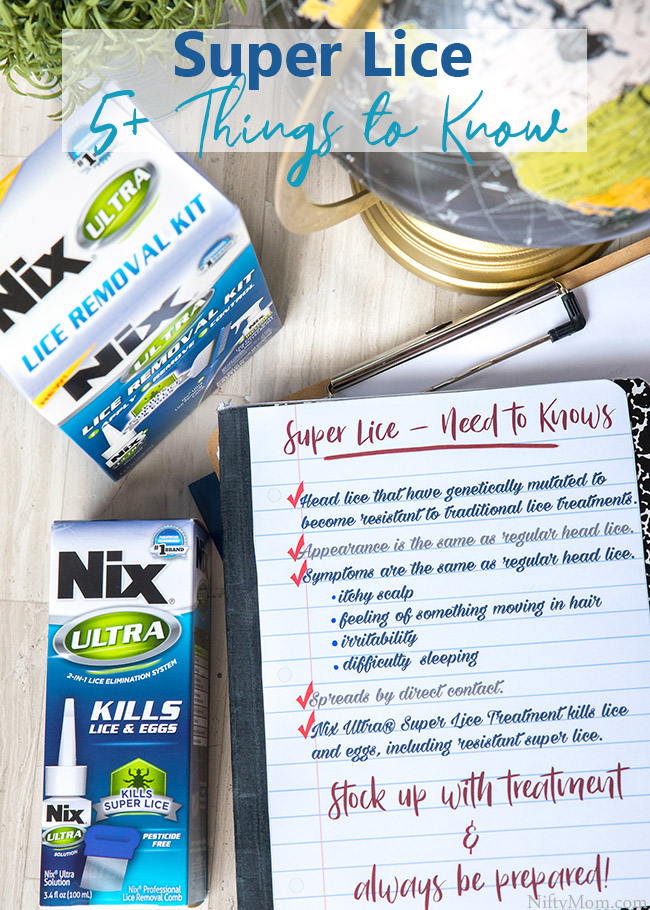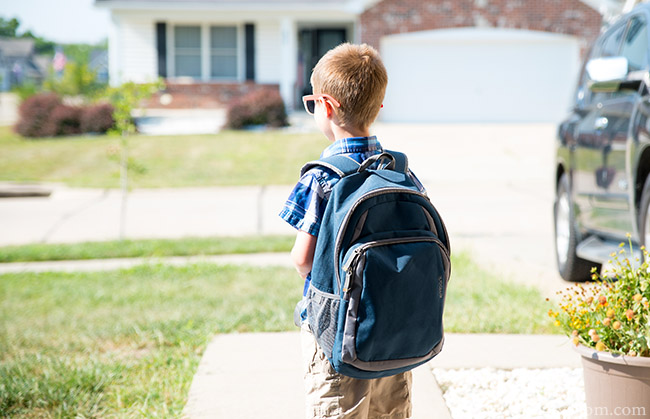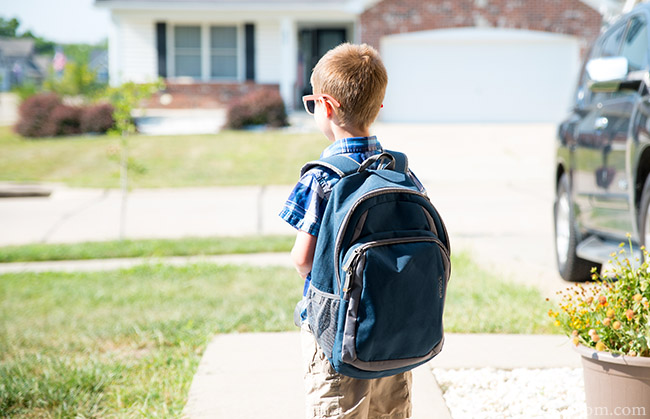 My kids are so excited to be back in school. It hasn't even been a month yet, but they are getting back into the swing of things with awesome teachers and classmates. They are busy selecting after-school activities and clubs to join and making new friends.
However, with back-to-school time, that means being around hundreds of additional kids. With three kids in elementary school, that is a lot of close encounters with other kids. In turn, the risk of getting head lice increases.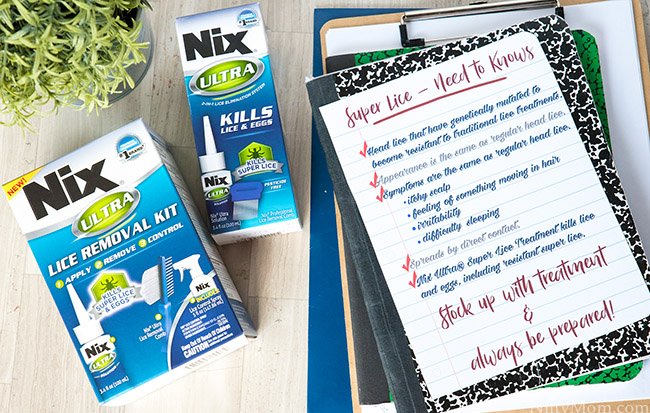 If you want to learn details about the Nix Ultra® products, hover over the photo to click through to Walgreens to shop these products.
While I have seen numerous letters go home to students in the past stating there has been confirmed lice in the school, I have been lucky enough to not have any lice come into our home (fingers crossed it stays that way). Like always, I want to be prepared for the worst though. I know that there are cases of lice in my area based on the lice tracker here.
My closet is stocked with lice treatment, just in case. Not just any lice treatment, but the #1 Pediatrician recommended brand's Nix Ultra® Super Lice Treatment and Lice Removal Kit. It not only kills lice and eggs, but it also kills the resistant super lice.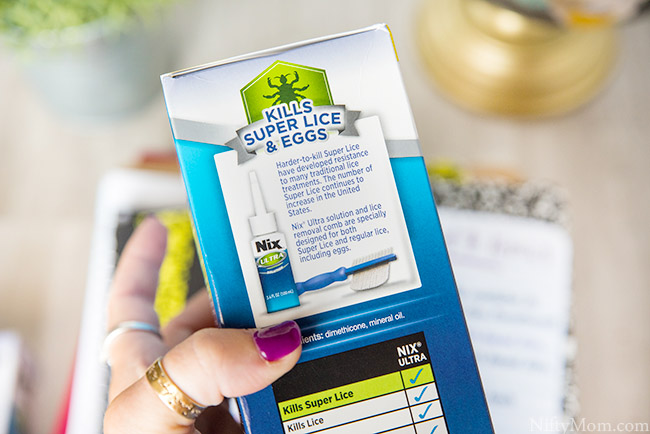 Super lice are spreading throughout the country and if you don't know what they are, here are some important things to know.
Super lice are head lice that have genetically mutated to become resistant to most traditional lice treatments. That means they are harder to get rid of.
They look the same as regular head lice, which are usually light brown and can look like sesame seeds.
Their symptoms are also the same as regular head lice: itchy scalp, feeling of something moving in the hair, irritability and difficulty sleeping.
Super lice spread by direct contact such as coming into contact with hair that is infested and sharing clothing and hair accessories that were recently worn by someone that has lice.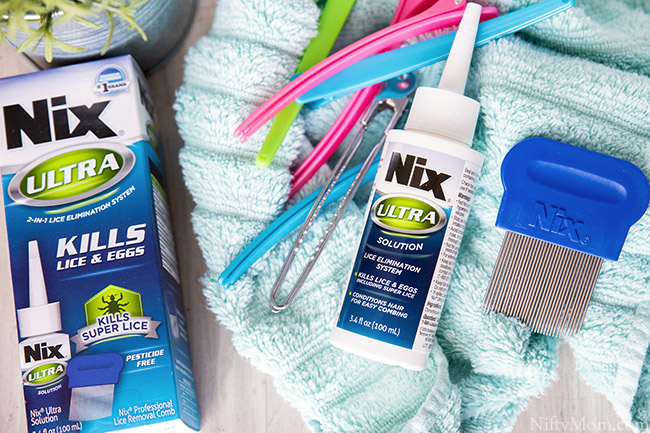 When checking for lice, be sure to have everything on hand to treat them. It is better to have it ready to go than to panic and be searching for the treatment products.  Nix Ultra® comes with a professional comb to use when inspecting the hair. Also, have hair clips to section the hair off for easy examination and start at the base of the neck (a magnifying glass definitely helps). To help determine if your findings are indeed lice, visit the Lice ID Tool here.
If lice are found, Nix Ultra® is easy to apply, fast and effective, non-toxic, and pesticide free. The Nix Ultra® Lice Removal Kit is their most effective one-stop lice solution.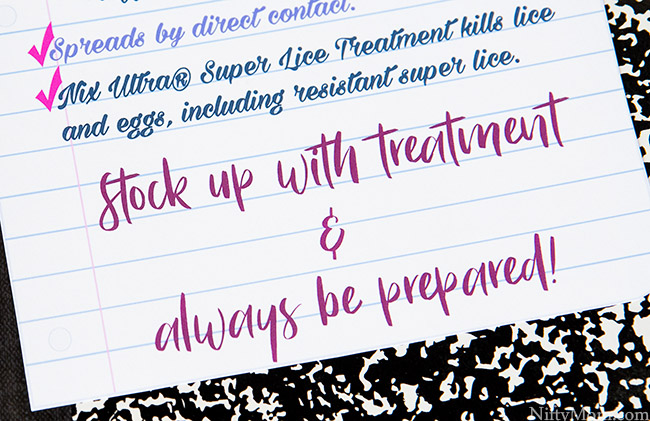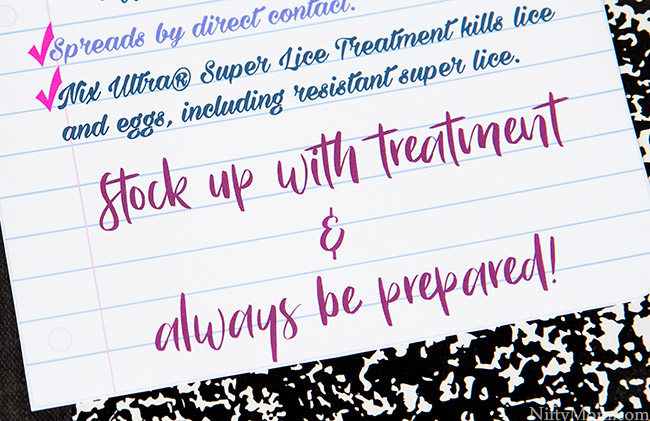 Be sure to stock up with treatment and be prepared. You can easily make a 'lice check' kit/container with Nix Ultra® Super Lice Treatment along with everything to check your kids' hair. That way when you need to do a check, everything is in one place ready to go. Mine includes:
Nix Ultra® Super Lice Treatment
Nix Ultra® Lice Removal Kit
Hand towel
Disposable gloves
Magnifying glass
Hair clips
Tissues
Seal-able plastic bag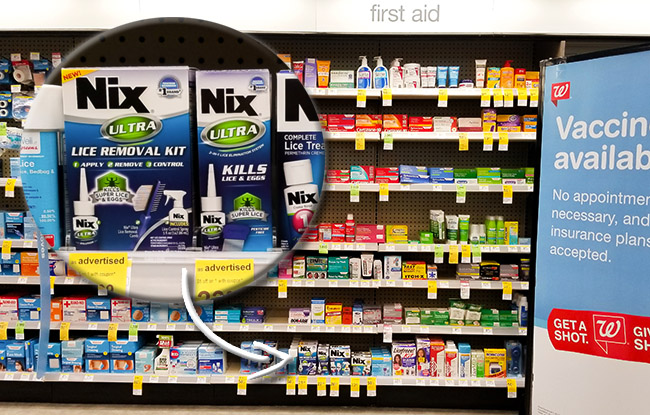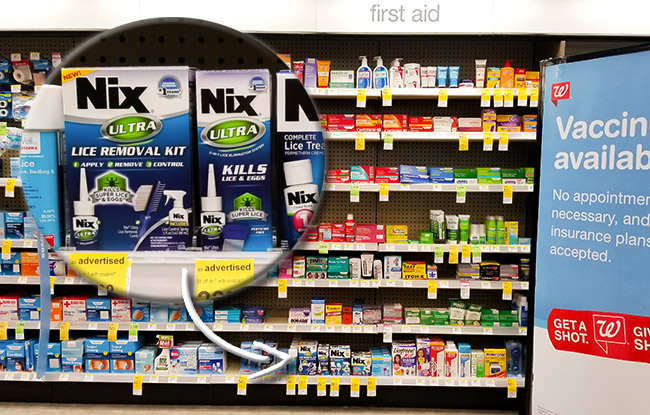 I get all my preparation items at Walgreens. For savings, print this coupon for $3.00 OFF any ONE (1) Nix Ultra® product, valid through 3/31/19. Once the coupon is printed an expiration date will be generated, so be sure to pick up your Nix Ultra® product within 2 weeks!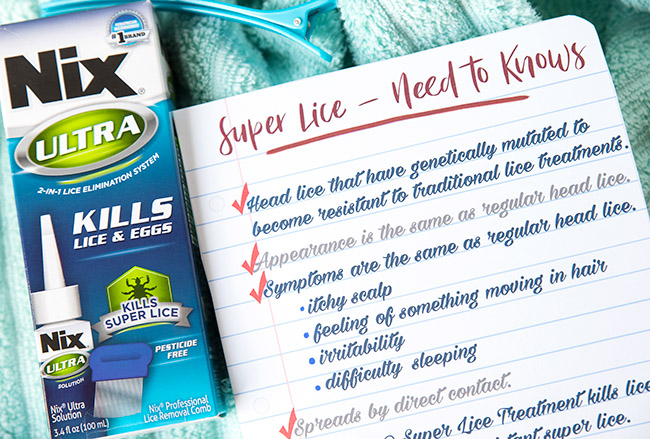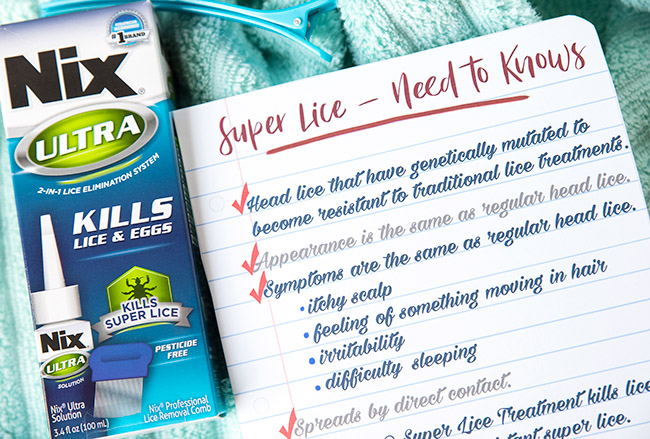 For more information and tips, visit the Nix website.