One of my favorite things about living in the St. Louis area is the large variety of things to do. There are always new places to explore and events going on. Earlier this month, I was invited to experience The Riverboats at the Gateway Arch; specifically, their special Sunday Brunch Cruise.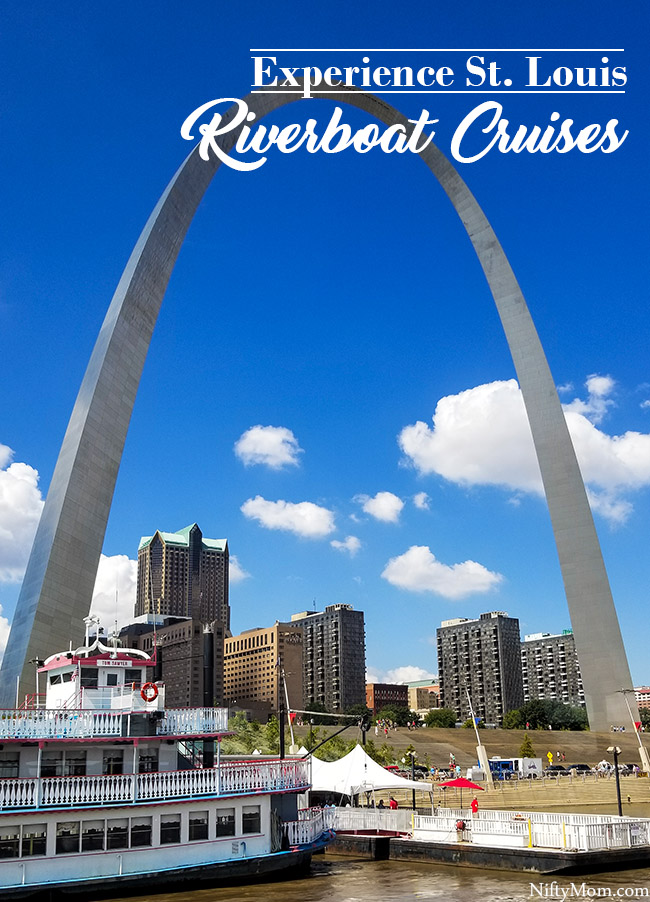 Cruising on the riverfront has been on my list of things to do for a while. While their brunch cruise is completely family-friendly, the first thing that came to my mind was a Sunday girls day out. Let me tell you; It was much needed.
Over the last couple of months, my best friend and I have been trying to make time to get out together for some food, shopping, fresh air and catching up. However, schedule conflicts and family outings have made that difficult. That is, until just over a week ago.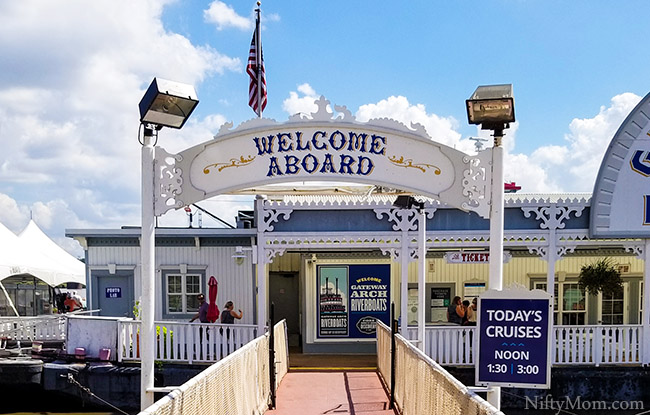 We finally got a Sunday available and headed to downtown St. Louis without the kids or husbands. A little relaxing break from our hectic schedules.
After parking on the riverfront, we headed to the riverboats.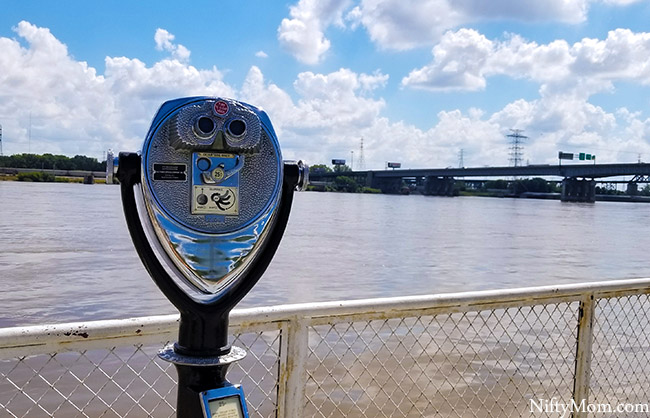 With the cost of the brunch cruise, you enjoy a two-hour cruise on the Mississippi River listening to the sounds of a Dixieland band. It also includes the brunch, buffet style.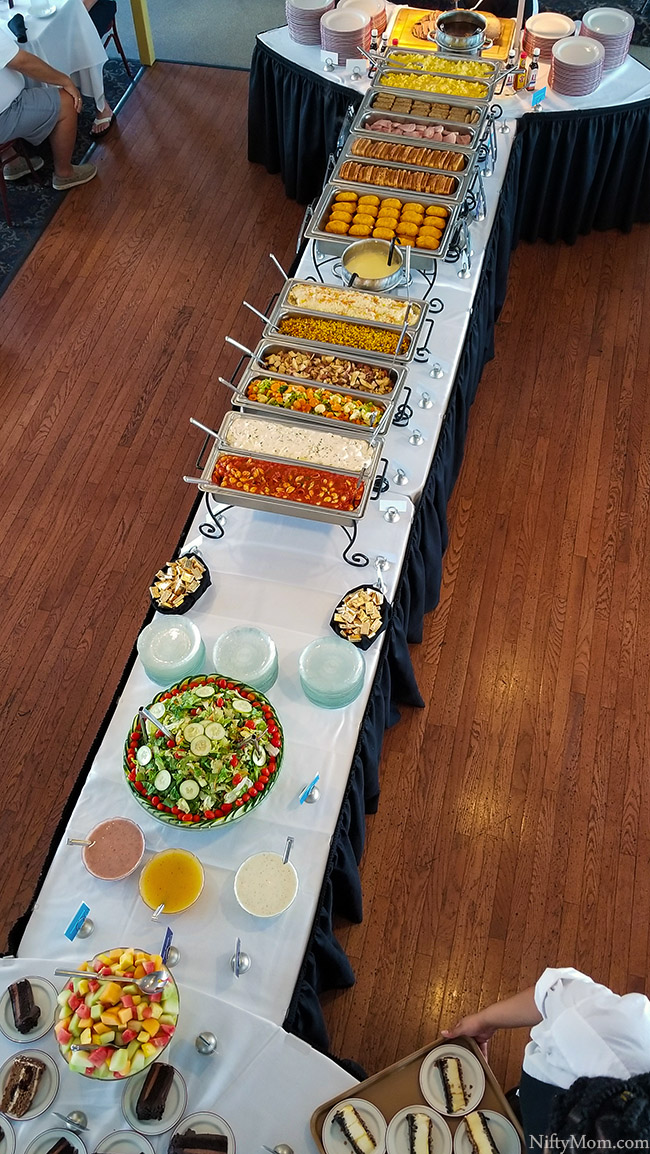 There is a good food variety to select from such as french toast, cheese blintzes, eggs, carved prime rib, stuffed chicken breast, pasta, salad, and more.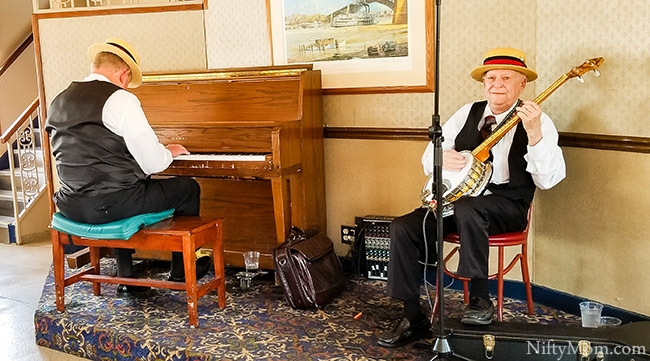 While cruising down the riverfront, the sounds of live Dixieland music were enjoyed.
There is also a bar on board, so once we were done eating, we purchased mimosas.
With our drink in hand, we strolled to the top outside level of the boat to enjoy a view of St. Louis we normally don't get to, while catching up with one another.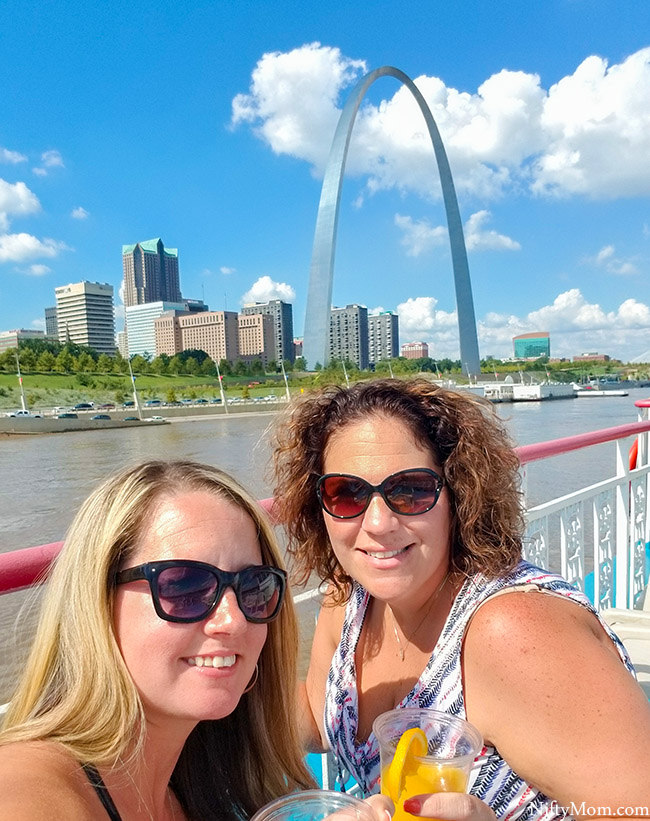 It was a relaxing two hours and a wonderful start to a girls day out.
There are a variety of riverboat cruises in addition to the Sunday brunch cruise including the St. Louis Riverfront Cruise, Skyline Dinner Cruise, specialty cruises and private charters. View all the Riverboats at the Gateway Arch cruises here. You can also get combo tickets and make a day of it riding to the top of the Arch, seeing the documentary movie and do a cruise.
If you are still looking at doing a brunch cruise this year, I recommend booking now because the last ones for 2018 are September 30 and October 7 (at 1 pm). Get more information and get tickets here.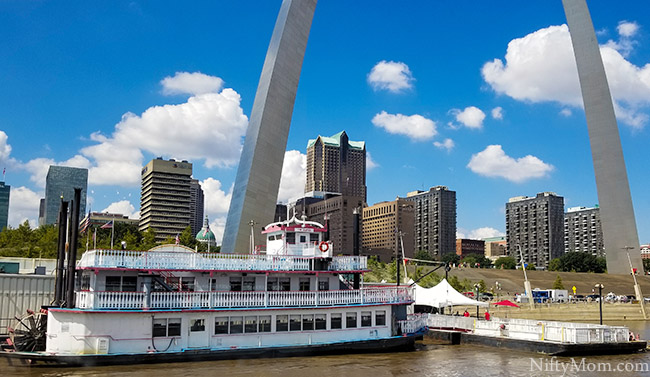 Have you experienced a Gateway Arch Riverboat Cruise yet?