As usual, things are pretty hectic around here and I realized I never shared my recap from That 80's Run last month. The event hosted by St. Charles Community College was the first 5k race I had on my schedule this year, so I was pretty pumped leading up to it.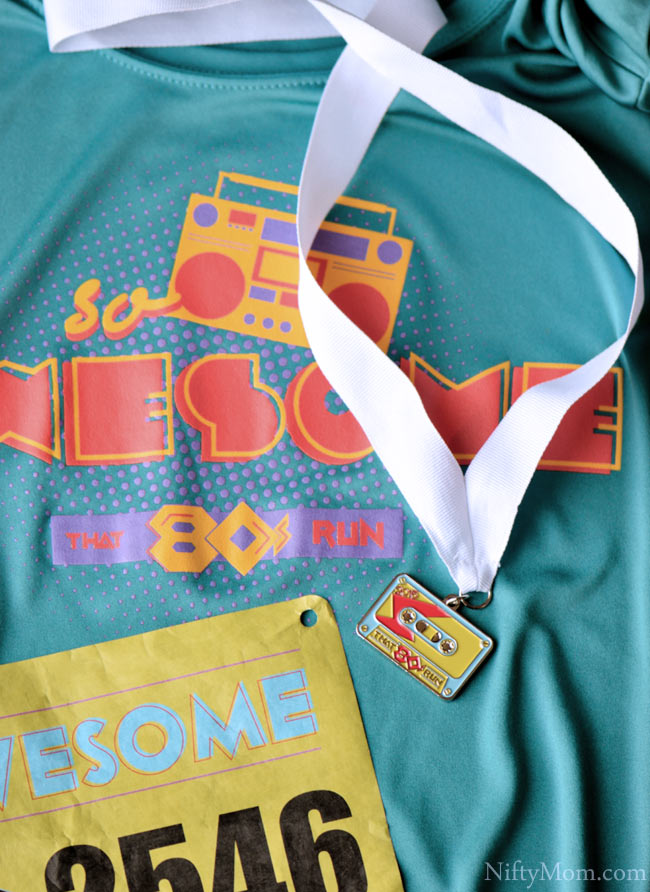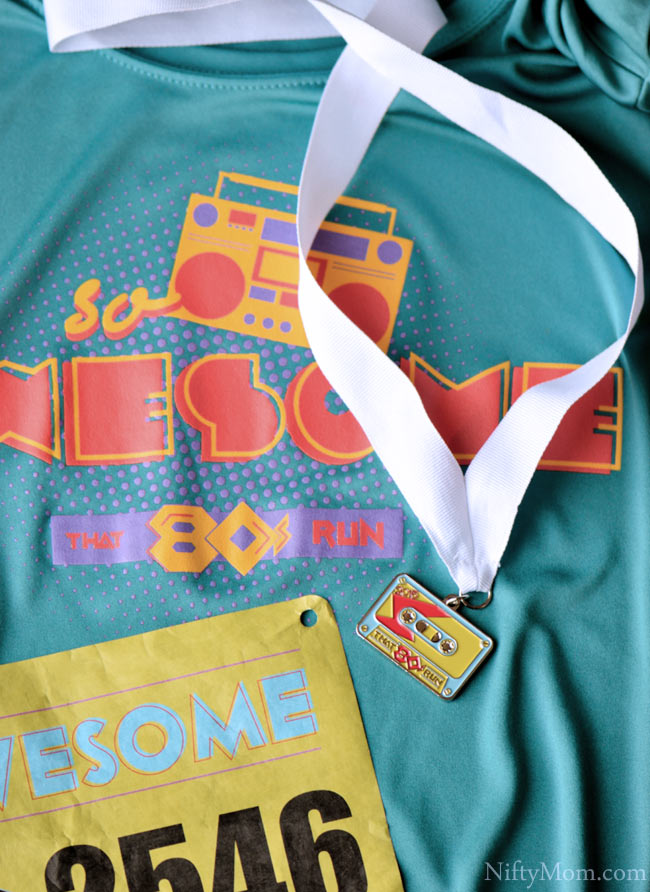 On the morning of April 25th, I headed out in gloomy weather for the race sporting my free event dry-tec race shirt. It was chilly, cloudy, and has been raining all day and night before.  It was far from a gorgeous day, but once you got running, the weather felt great. The crowd was full of bright colors, 80's costumes, tutus, bright hair and extremely enthusiastic runners.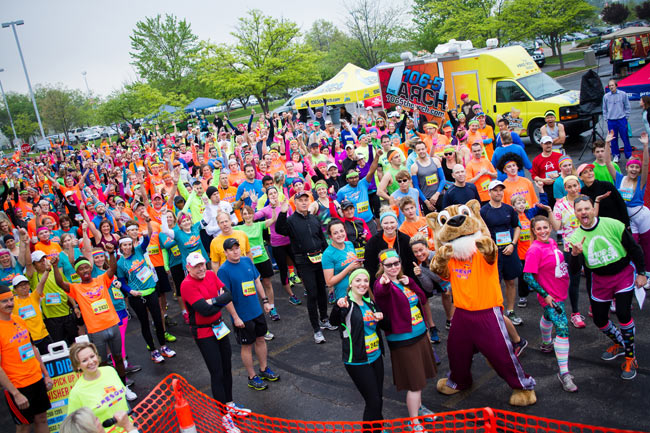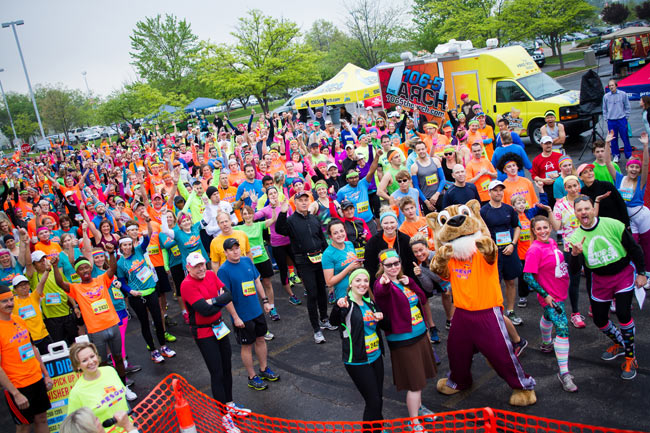 While this was my first time participating, it was the 23rd annual That 80's Run. The day was filled with a 10K, 5K, 1-Mile Fun Run and a free Health and Wellness Expo. The 10K and 5K runs began at the same time, quickly splitting off into two seperate routes.
The 5K route was great. We started in one of the campus parking lots, went through some trails across the street for about a mile, and back through the campus to the finish line. The route provided plenty of room for passing and no area was crowded or seemed to cause any problems. The route also had fun 80's trivia along the way.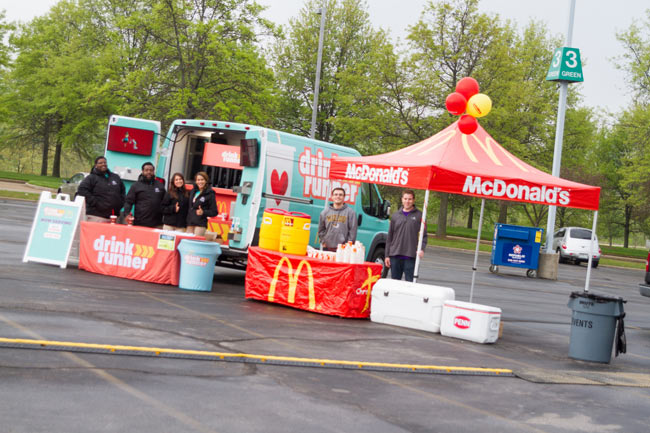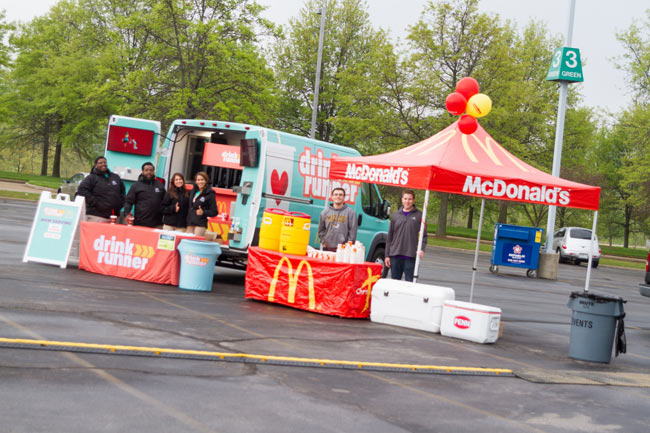 Once I crossed the finished line, there were a good number of tents set up to get complimentary beverages and snacks. There was plenty of water, juice, fruits, sandwiches, smoothies, and much more. Inside there was the Health and Wellness Expo with about 50 exhibitor booths sharing health, fitness, and wellness information. Can't forget about the fun 80's Photo Booth.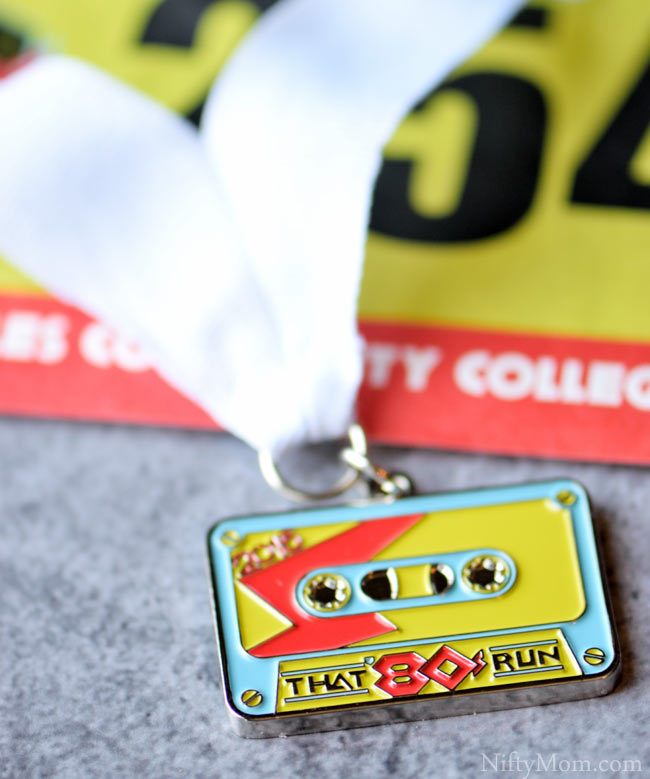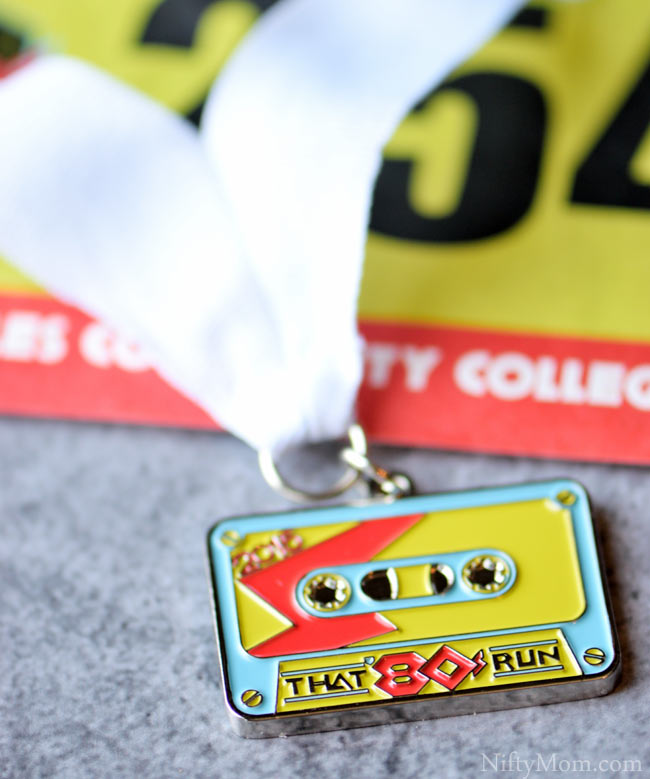 All runners also received an awesome finishers metal upon crossing the finish line.
So how did I do? I did run most of the route, way more than when I started running last year. I finished with a new PR at 34:08.9 which I am extremely happy with. My goal is to be under 30 minutes for the next race.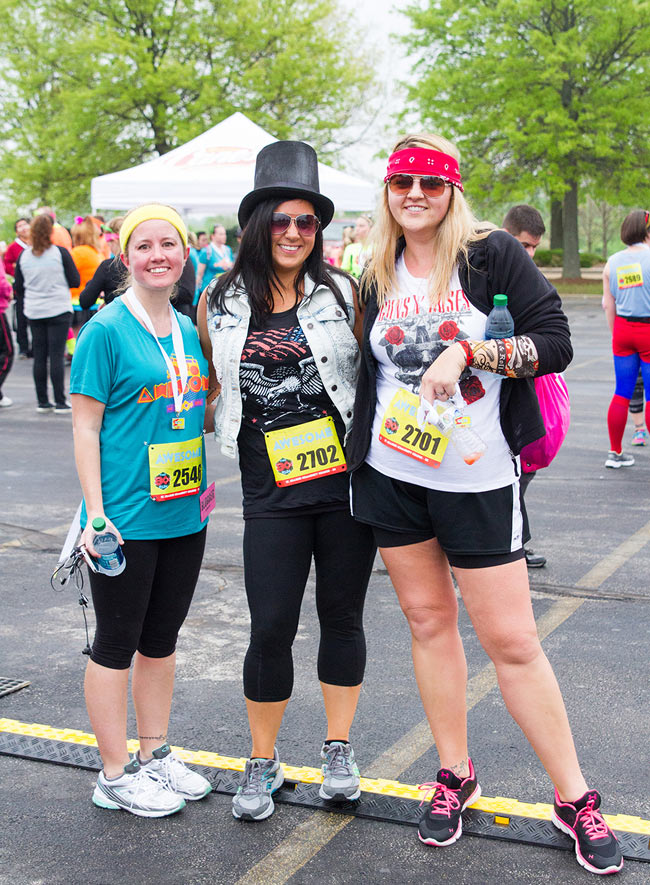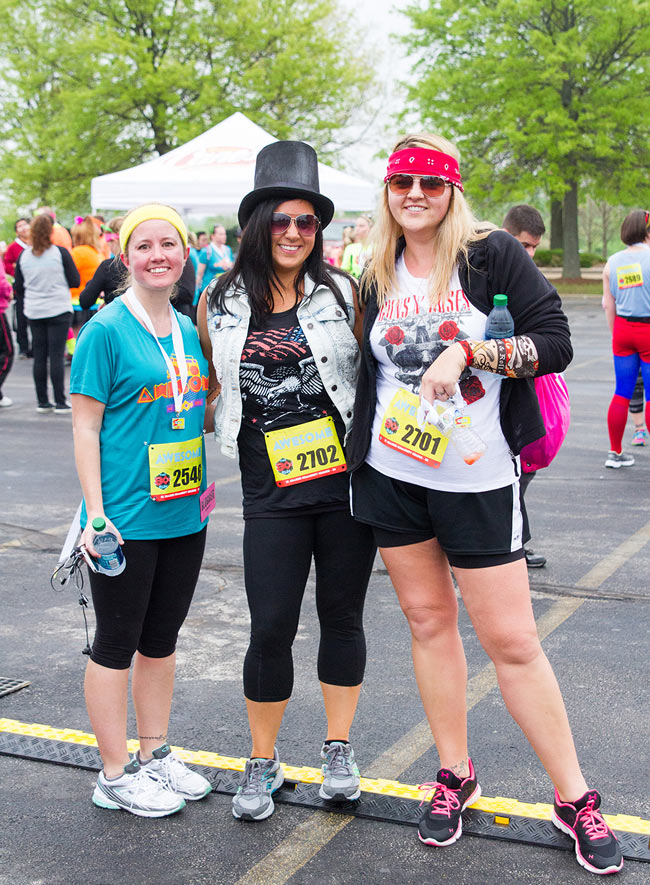 Oh, and in my opinion my friends had the best costumes there. Overall, it was a great morning race and I will definitely be running it again next year.
Mark your calenders, next year's race is already on the schedule for April 30th, 2016! Maybe I'll be running the 10K by then!
Website · Facebook · Twitter · 2015 Race Results · 2015 Race Photos