I'm sharing my Cesar® home delights™ dog food storage idea as part of a sponsored series with Socialstars. #CesarHomeDelights
When you have a dog, it's not just a pet, it's a family member. Ellie has become a wonderful part of our lives in the last year and a half. Just like everyone else in the house, she has her own preferences. She has claimed her favorite toy, her favorite spot to nap (typically my lap), her favorite treats and of course her favorite foods.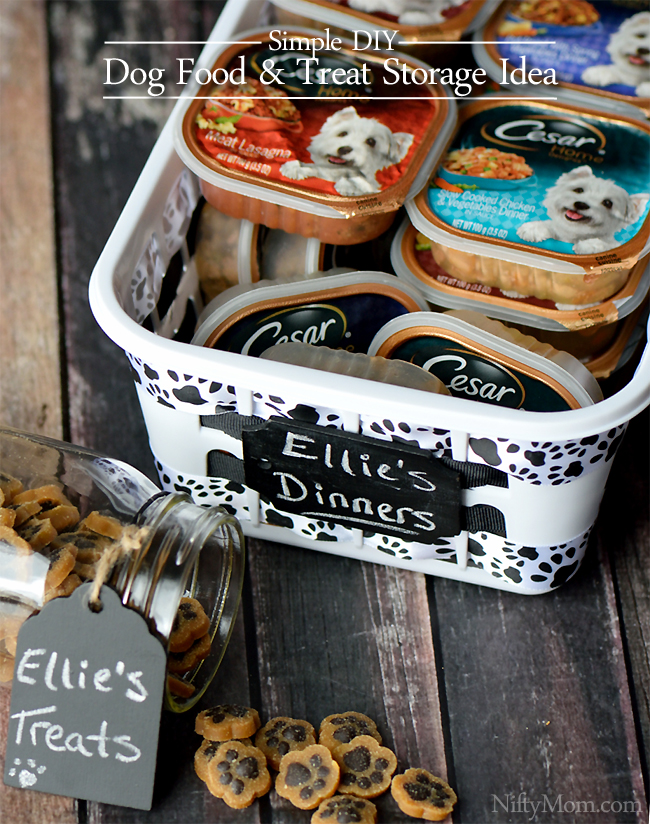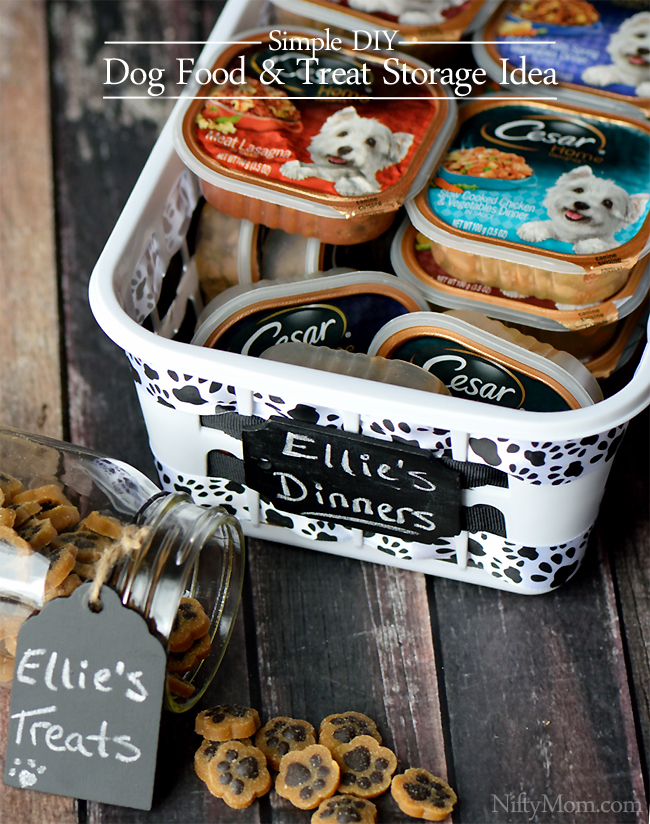 Ellie has created an everlasting love for Cesar® home delights™. I can see why though. The wet dog food has the likeness of human food with similar recipes, look and smell. She can enjoy meals such as Pot Roast with Spring Vegetables Dinner, Beef Stew, Hearty Chicken Noodle & Vegetables Dinner, Meat Lasagna, and more. It's nice to have a good variety for her to enjoy every day.
Since we have been stocking up on more and more Cesar® home delights™, I had to find a way to store them. That is, besides just thrown on the shelf next to all her other things.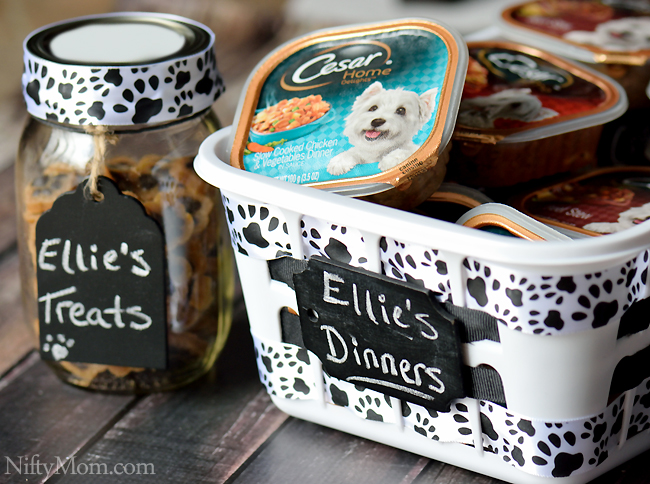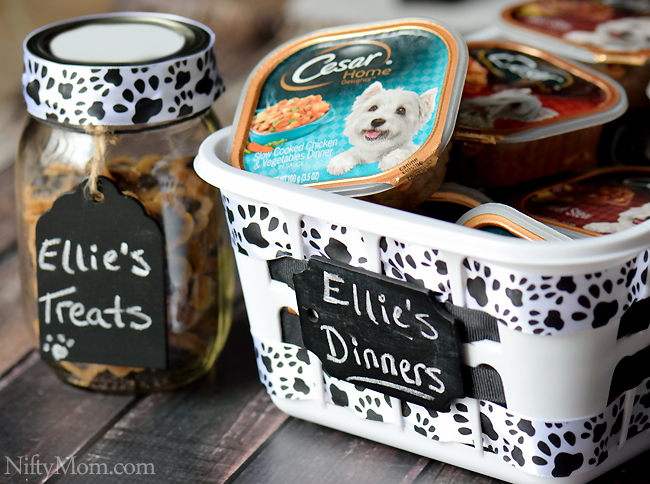 I already store her Cesar® Softies treats in a mason jar. I simply added a chalkboard tag and dog print ribbon to the lid. It is visually appealing and I can easily see how much we have on hand. Since I still had the paw print ribbon, I thought it would be perfect to add to a basket to match the dog treats.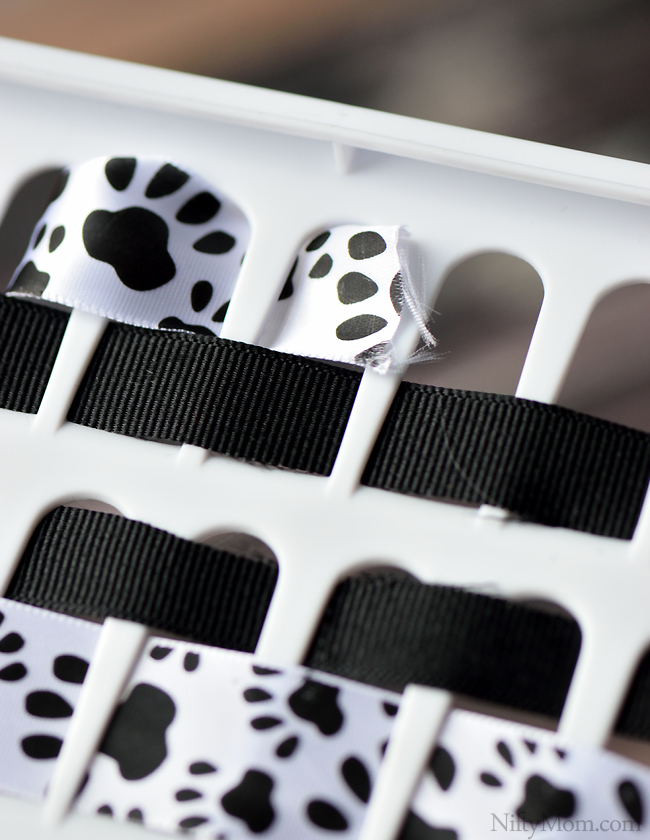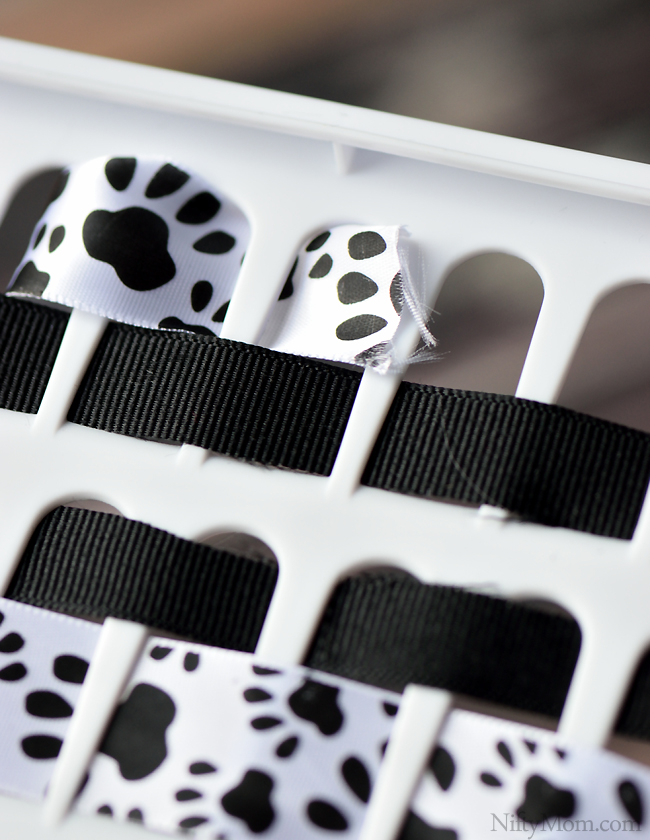 I weaved the ribbon and a black ribbon around the basket. I added a similar black chalkboard tag to label the basket for 'Ellie's Dinners'.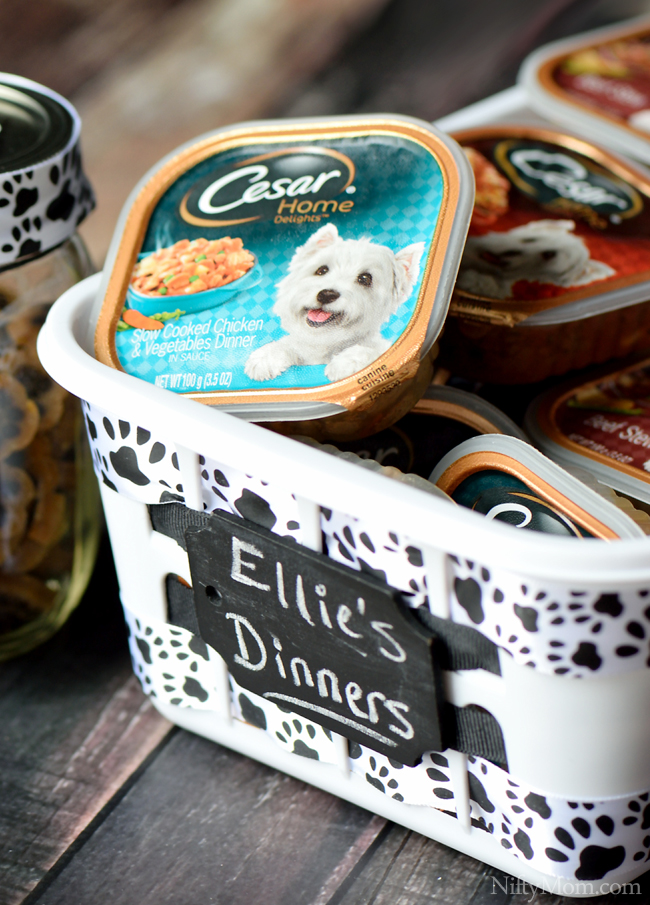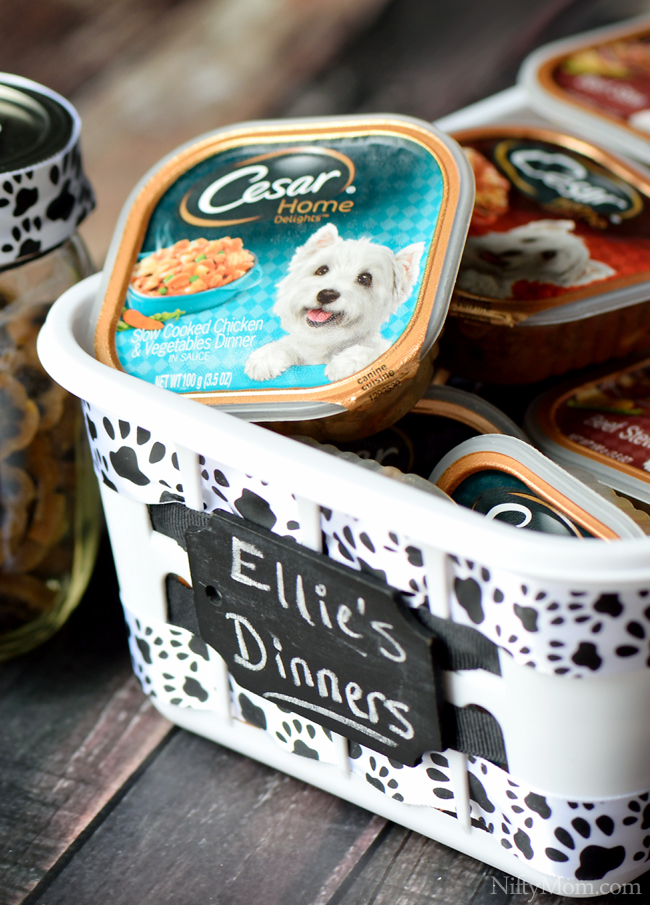 It's nice to have a little organization for her dinner. I am sure she thinks so as well. She knows right when I am reaching for it for her dinnertime. Having it all together is also helpful so I can easily see how many I have left. This way I can make sure I have enough of her favorite flavor at all times.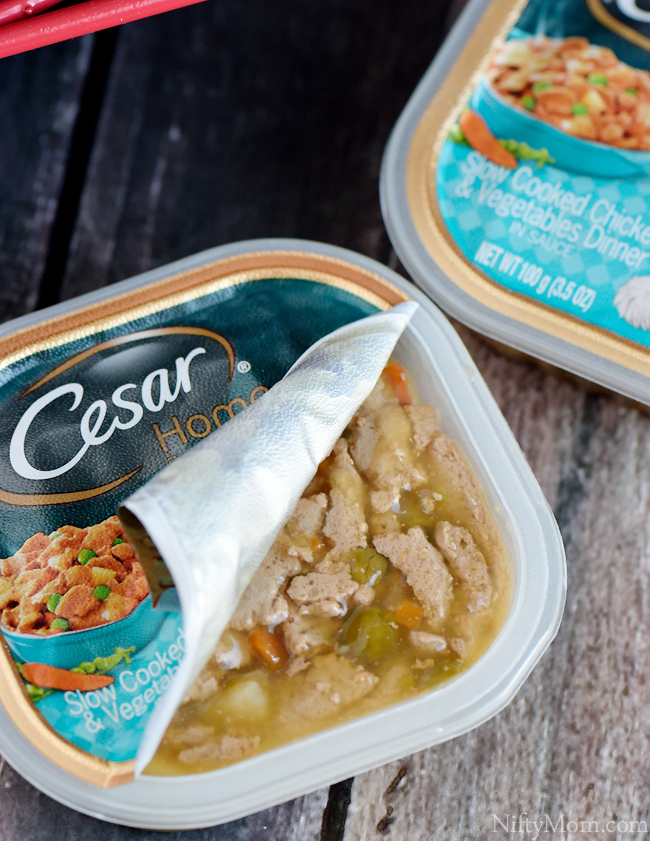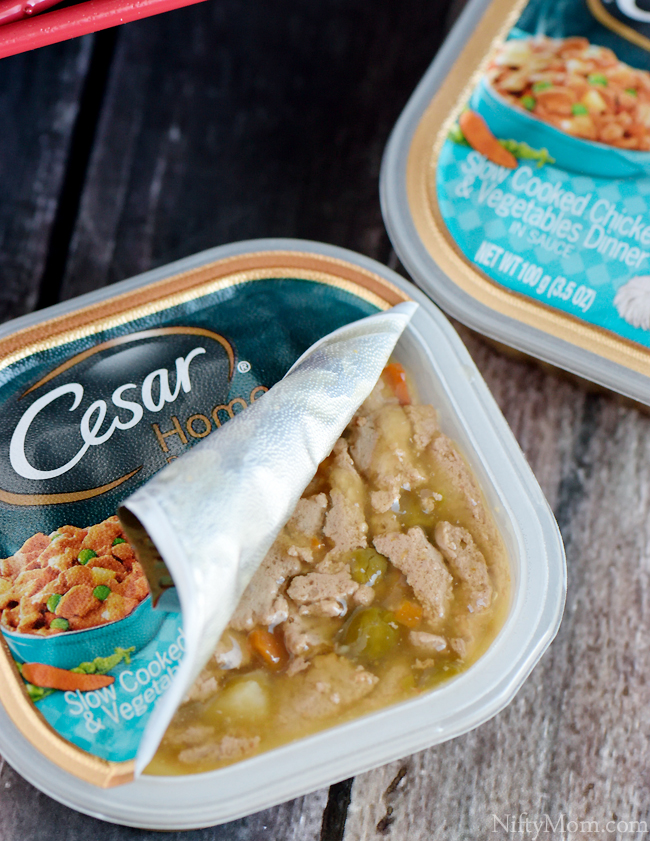 The Cesar® home delights™ Slow Cooked Chicken & Vegetable Dinner in Sauce is a clear favorite for Ellie.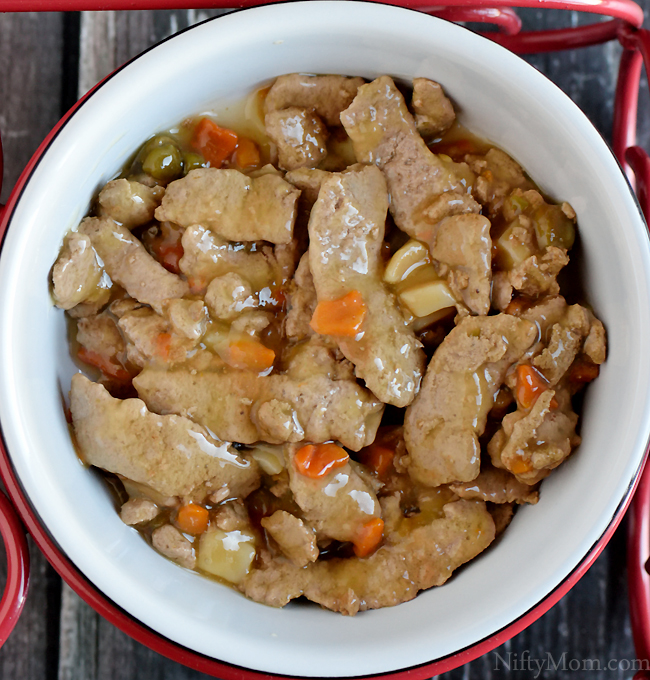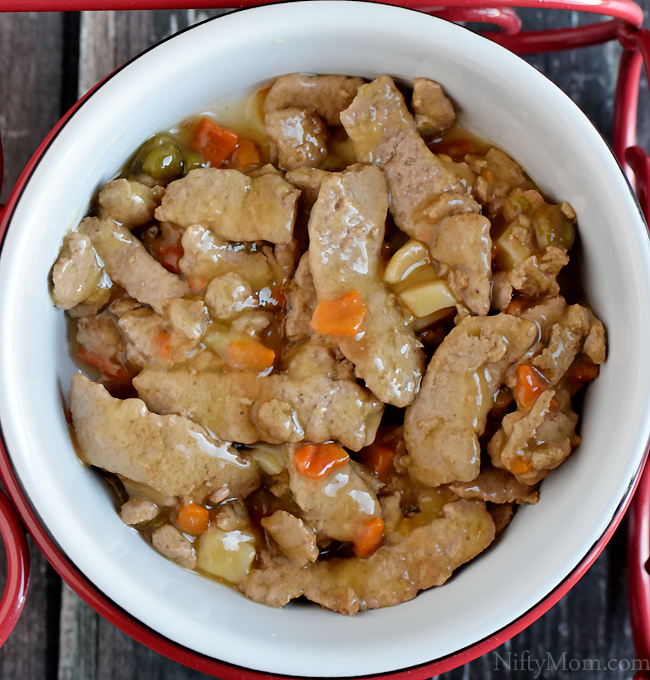 She probably thinks she is eating food from my plate, which she previously tried getting often. You know, sitting at the side of the chair, giving me the sad face. Then moving along to the side of each of the boy's chairs, ending near my husband's feet hoping someone would share with her.
Once Cesar® home delights™ gets added into her dish, she pulls away from the table and is in her own happy place. She enjoys the vegetables such as carrots, potatoes, and peas that are clearly visible with the chicken pieces. She licks the bowl clean every time we serve it to her.
Then for her, it's relaxation time. We take her outside after dinner, and after a few laps with the kids, she likes to just sit and enjoy the fresh air.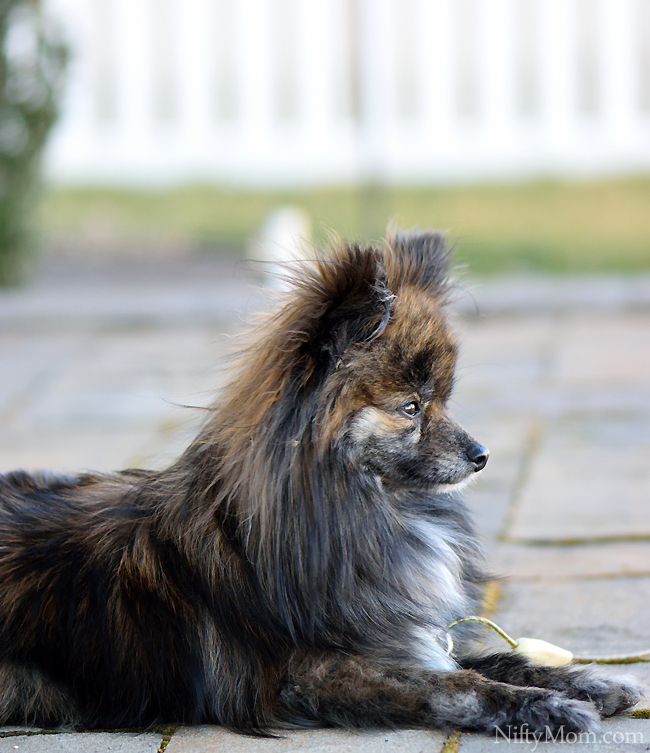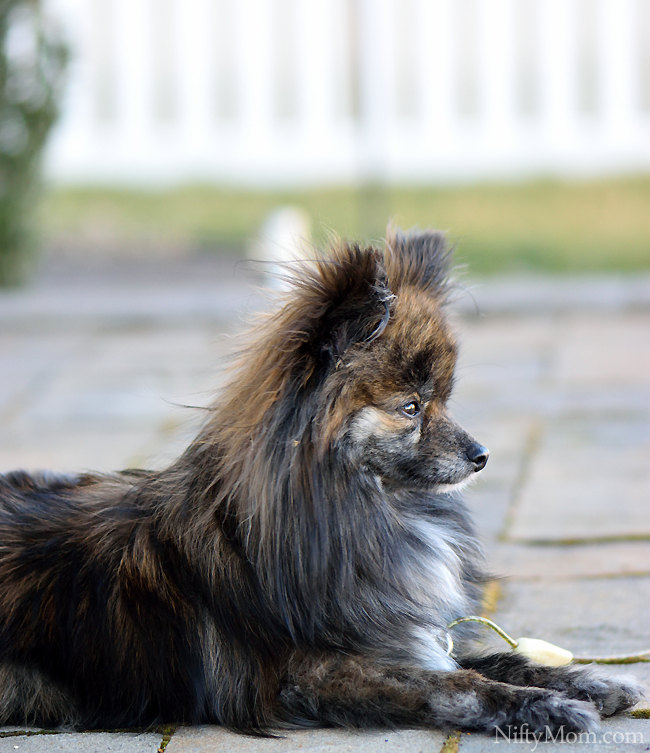 Follow Cesar® for the latest updates & product information:
Facebook · Twitter
 Photos include Cesar® home delights™ Trademarks of Mars, Incorporated 2015