I'm showing ways to show dogs unconditional love and serving Cesar® home delights™ as part of a sponsored series with Socialstars. All opinions are my own. #CesarHomeDelights
As part of our family, Ellie is always getting attention from someone. The minute I sit down, she jumps in my lap. When we go for walks, she is right there with us. When she wants to play, she drops toys at our feet to let us know and the fun begins.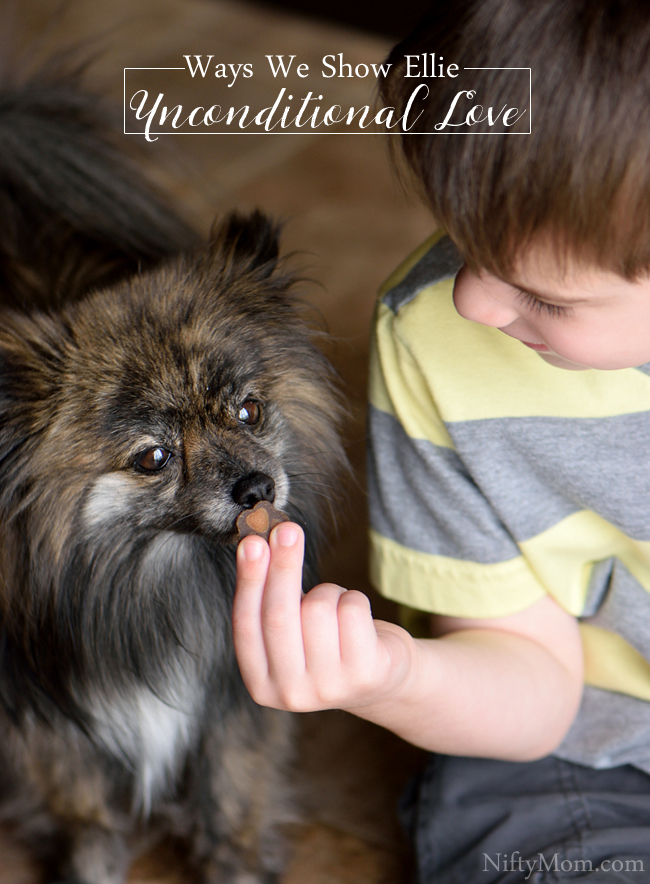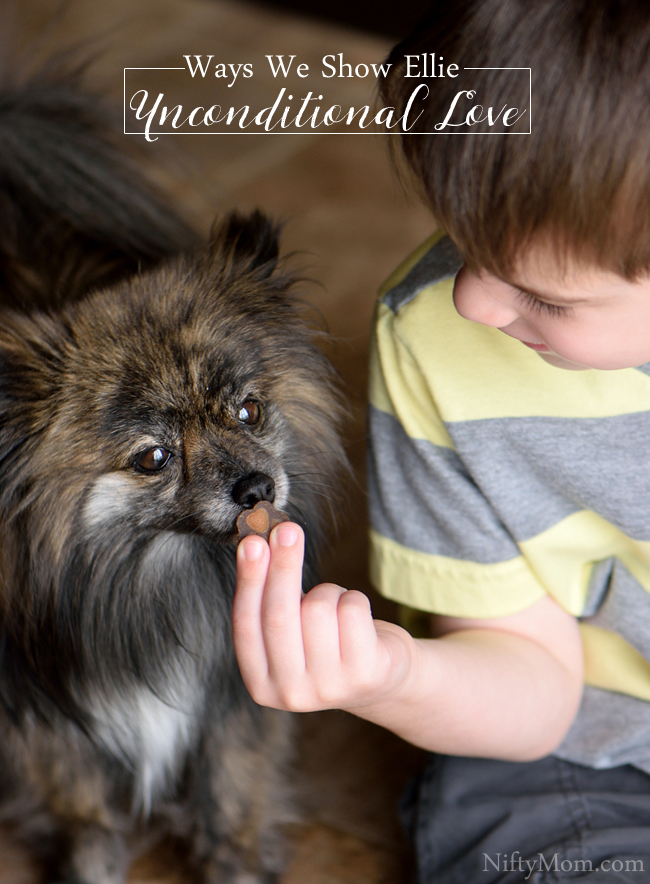 No matter what we are doing with her, we make sure she knows how much we love her. Yes, we tell her we love her, but since I am sure she doesn't completely understand the word, we show her by our actions by doing things extra special just for her. It doesn't take much effort to put a little extra love into everyday routines and tasks. Here are some ways we show Ellie we love her unconditionally.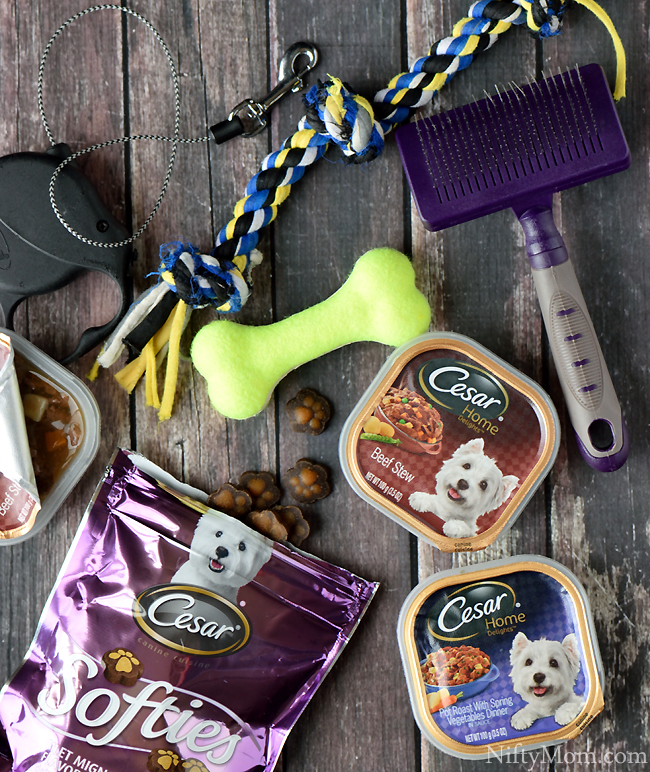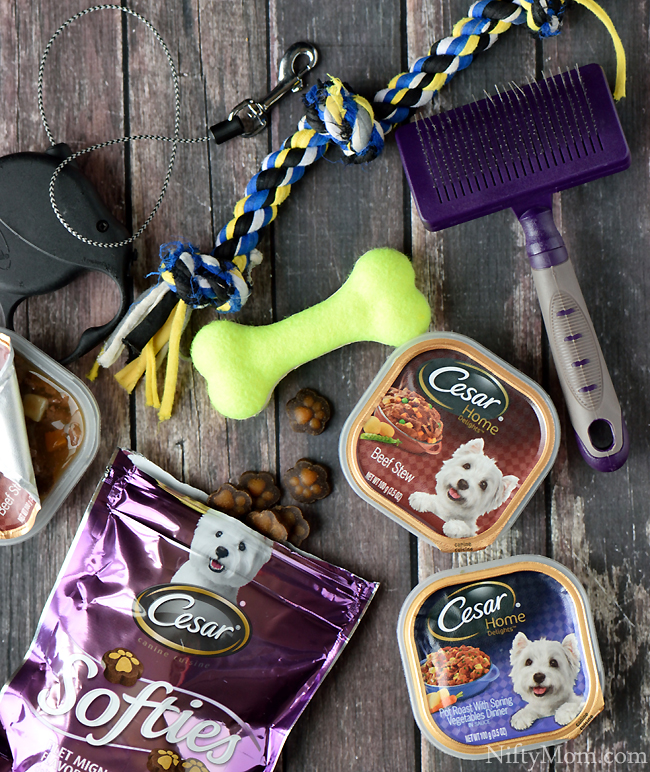 1. Grooming: With long hair, we have to make sure we stay on top of grooming. Ellie loves her daily hair brushing, as she cuddles up in my lap and relaxes through it. Monthly we take her to the pet groomer to get a trimmed and a nice professional groom.
2. Bath-time: I think feeling clean is important to Ellie. I always make sure to get a gentle dog shampoo that has a light lavender scent to give her a fresh fragrance as well.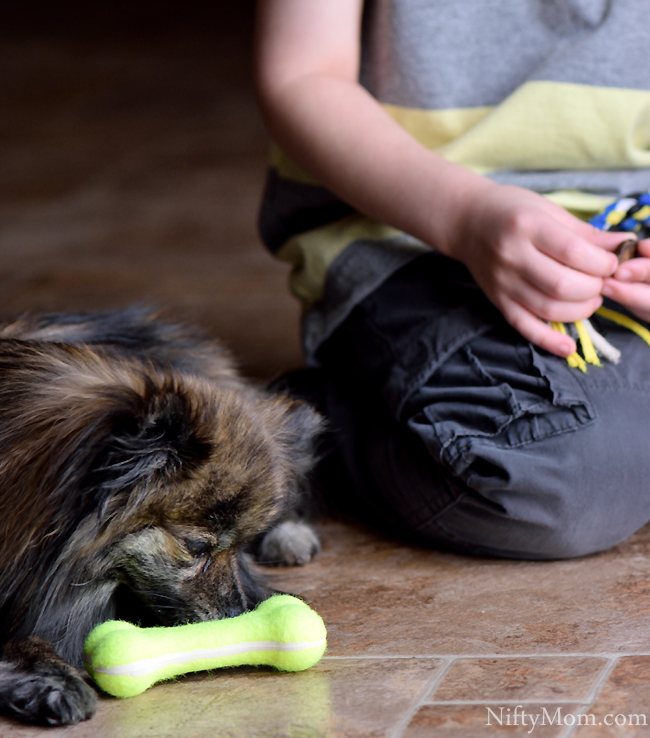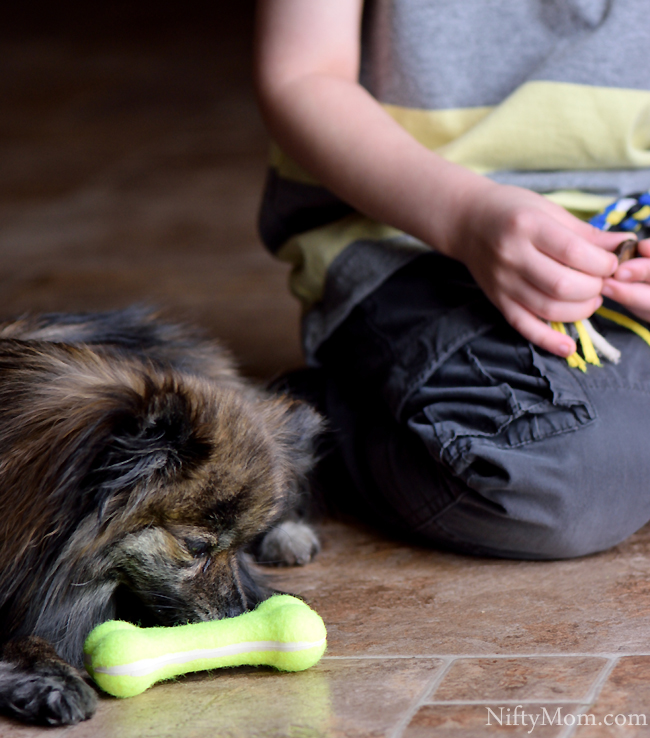 3. Daily Treats: The boys take turns giving Ellie a treat each day. Cesar® Softies treats are just the right size for a small body. The filet mignon and grilled chicken flavors are her favorite, so we always keep both on hand.
4. Daily exercise: Whether she is running around in the backyard, or playing fetch in the house, there are multiple times we are interacting with Ellie to keep her active. A new toy here and there never hurts either. We also take her on evening walks with the kids. She loves to play just as much as the kids do.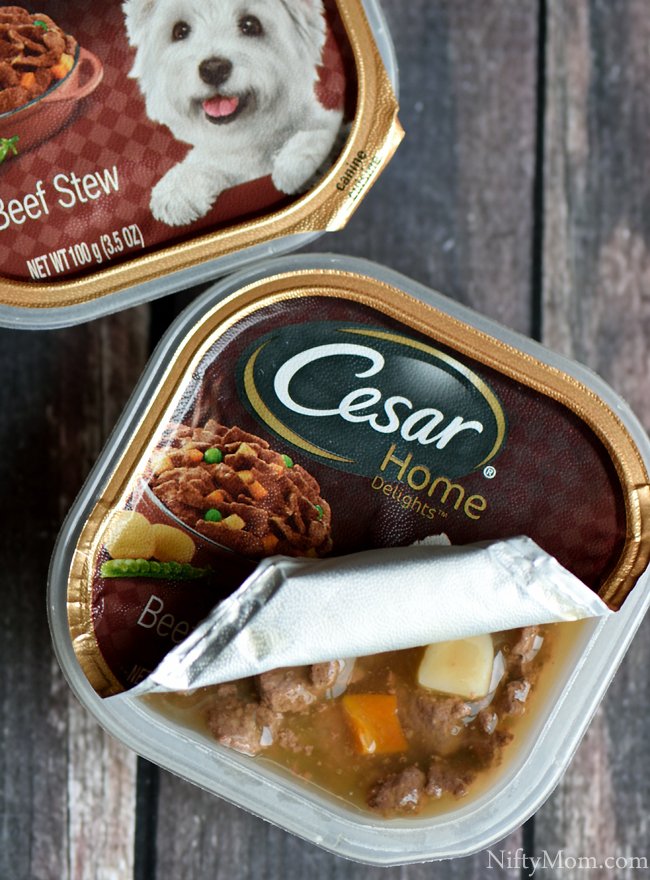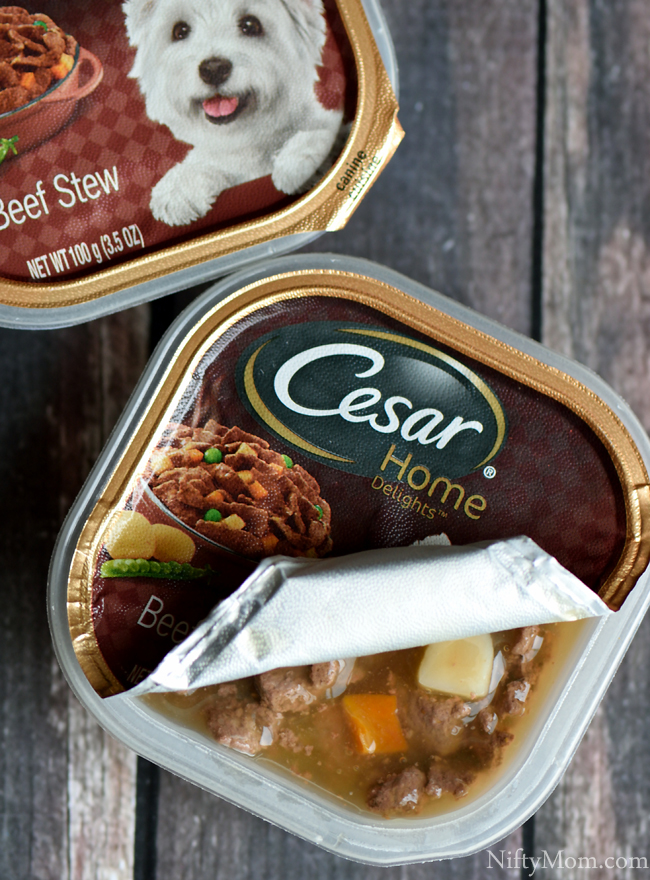 5. Meal time: Feeding Ellie meals she enjoys definitely lets her know she is loved. Cesar® home delights™ is her food of choice. Serving it to her makes me feel good, as I can see the ingredients right when I open it. It has the likeness of human food with a similar look, smell and recipes. Pot Roast with Spring Vegetables Dinner, Beef Stew, Meat Lasagna, and Slow Cooked Chicken & Vegetable Dinner in Sauce are on the menu weekly.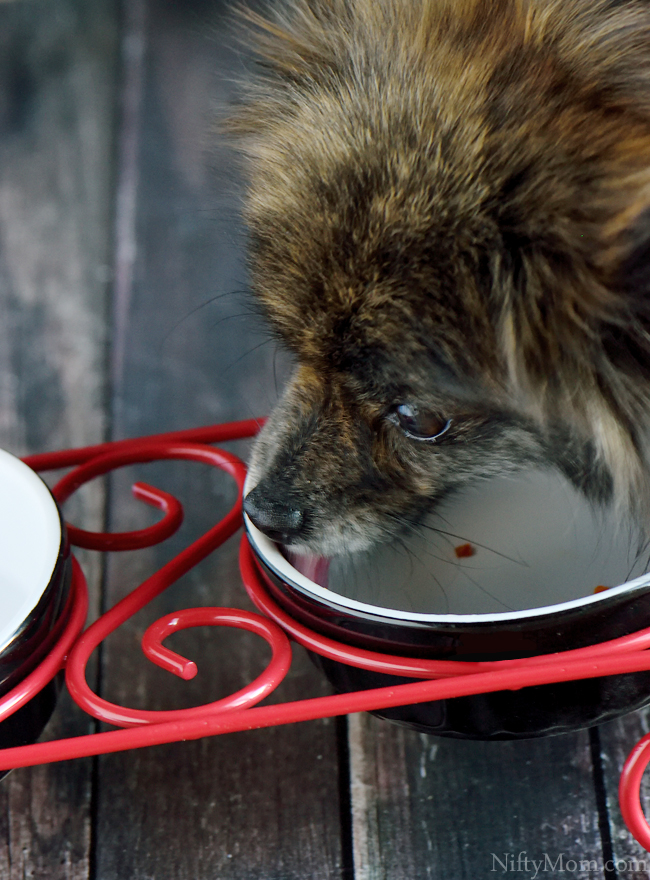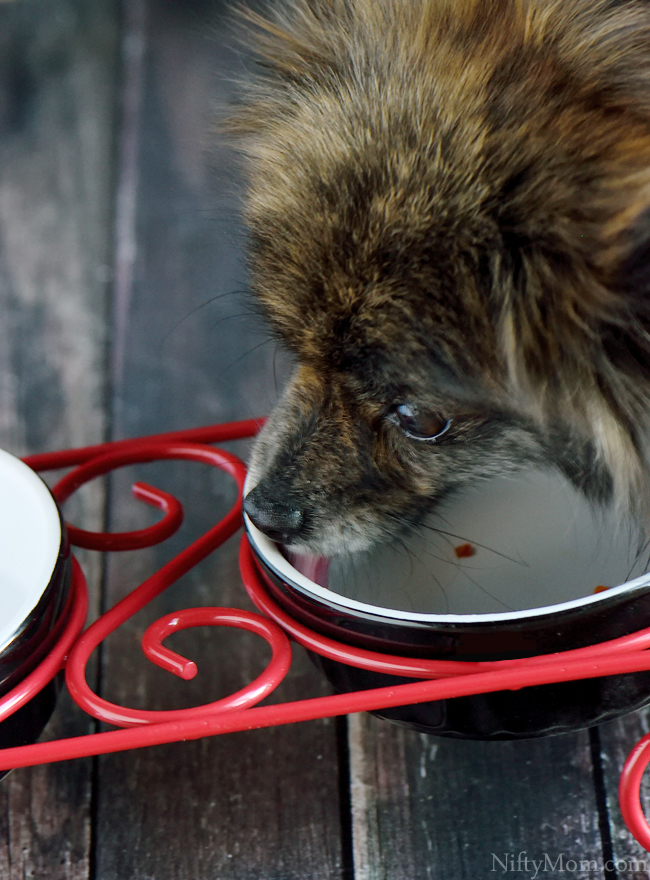 6. Bedtime: Ellie likes to rest mainly in my lap when I am sitting down, but she doesn't always have access to me. So I have placed two super comfy dog beds in the house in rooms that don't have lots of pillows and blankets for her to lay on. She can easily find a comfortable and warm spot to rest.
7. Affection: We shower Ellie with a lot of affection. We are always reaching to pet her, acknowledge she is there, and cuddle with her. The boys give her a hug and tell her how much they love her every day. It is probably one of the cutest things ever.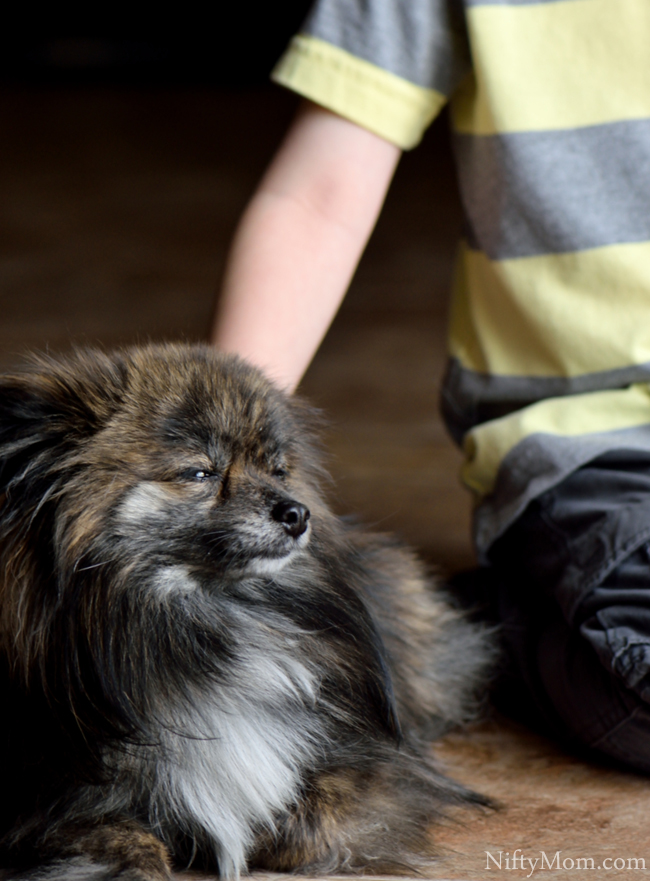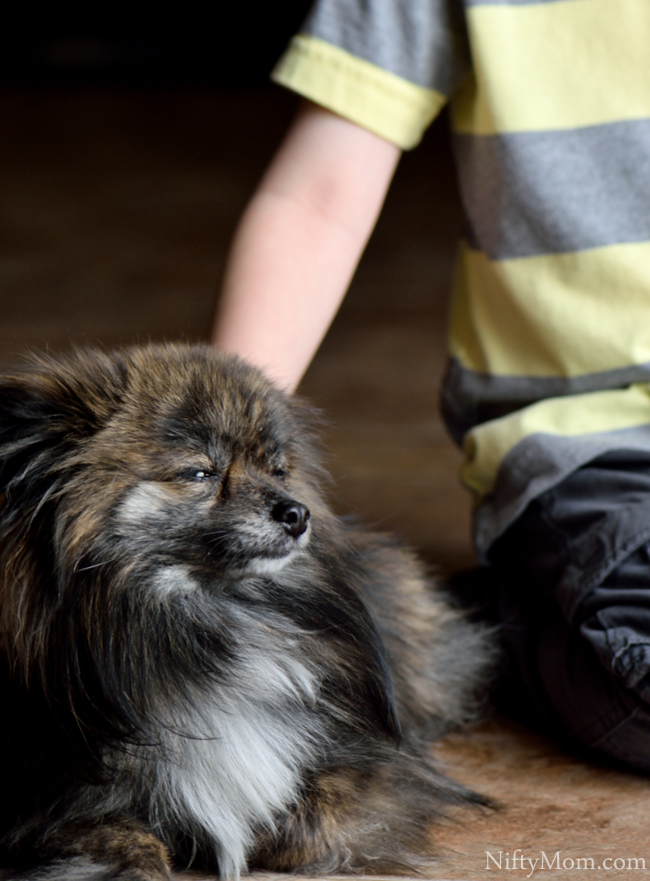 It doesn't take much to show Ellie we love her and let her know that she is a special part of the family. No matter what time of the day it is, she is loved unconditionally.
Follow Cesar® for the latest updates & product information:
Facebook · Twitter
Photos include Cesar® home delights™ Trademarks of Mars, Incorporated 2015