Earlier this month I was invited to Grant's Farm for their Friday Family Flicks event. Upon learning about the event, I knew we had to check it out. Grant's Farm is one of my favorite places to take the family each year. It's not too far from home, budget-friendly and offers numerous activities for the kids.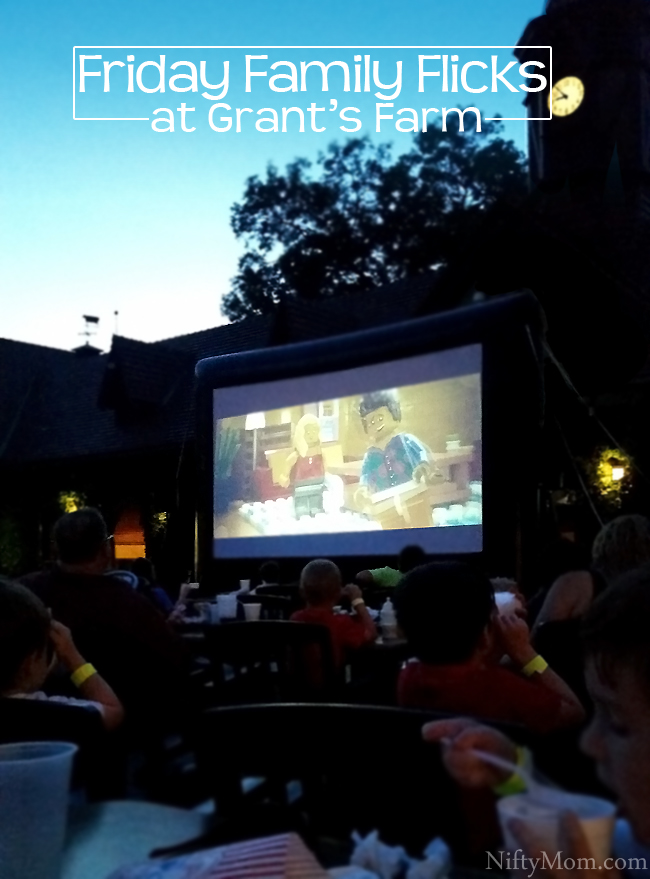 Each Friday in June, the farm re-opens at 6pm for the Friday Family Flicks guests. Tickets are only $5 to get in & see the movie or $10 for a VIP ticket. The VIP ticket includes a hot dog, popcorn, a soda or water, and a wristband for unlimited carousel rides. Parking is also included with the tickets. Guests over the age of 21 also received tickets for 2 Anheuser-Busch samples.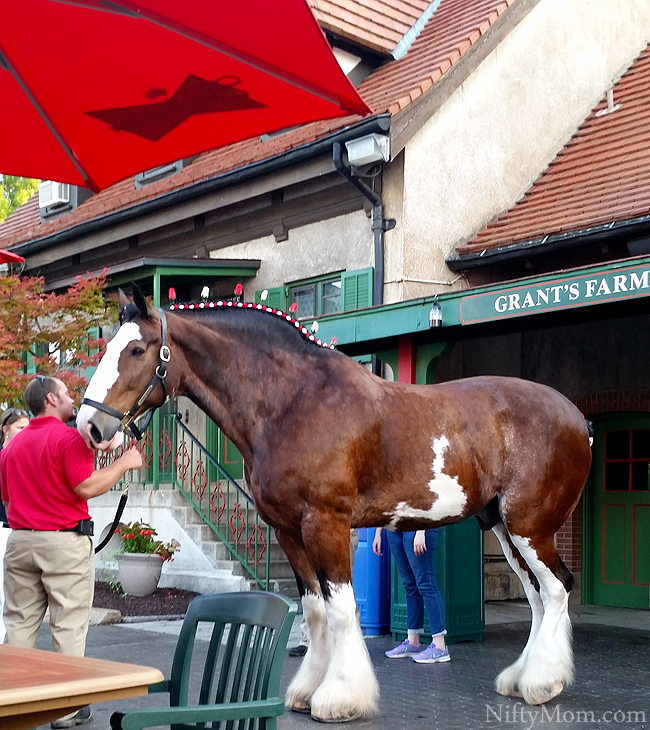 A Clydesdale is also available before the movie started for guests to meet and take pictures with.
We were hesitant to go that evening though. There was a high chance of rain in the area. We actually drove through rain showers on our way. We decided to go anyway and hope for the best. The weather turned out perfect and there wasn't a drop of rain while we were there.
Once we arrived, an open air vehicle drove us back to the Bauernhof, where the tables and movie screen was set up. We decided to start the evening off with a walk through the Tier Garten. It was great to see some of the animals without large crowds around.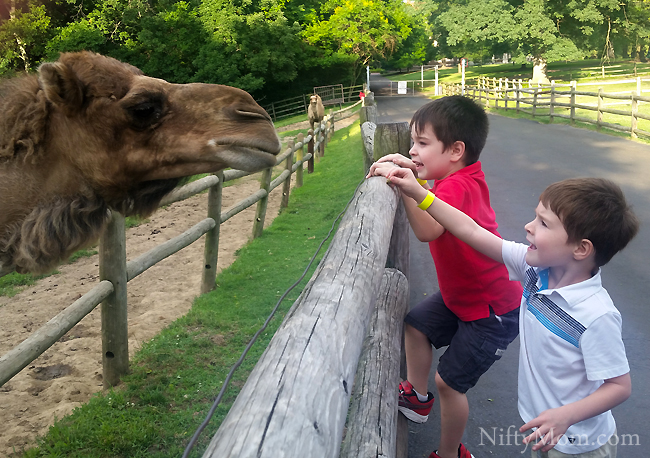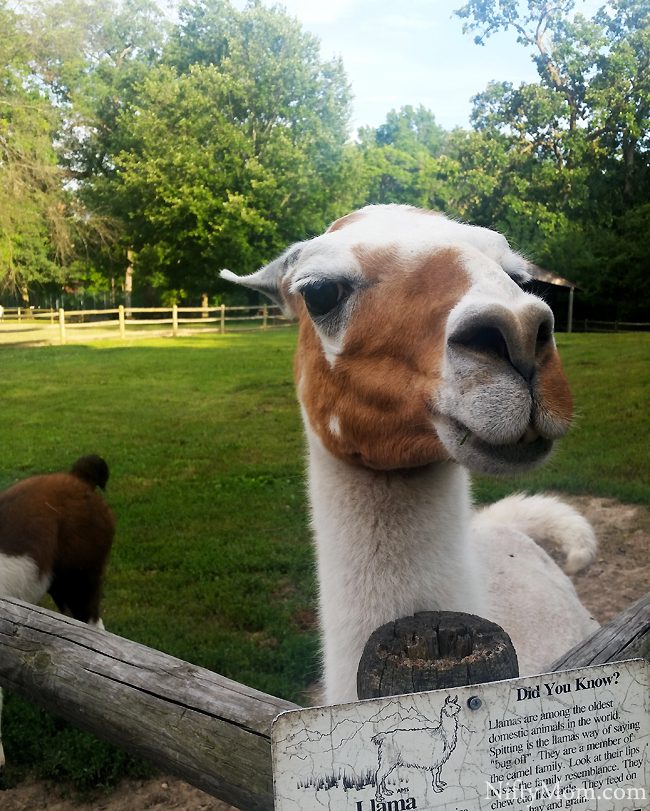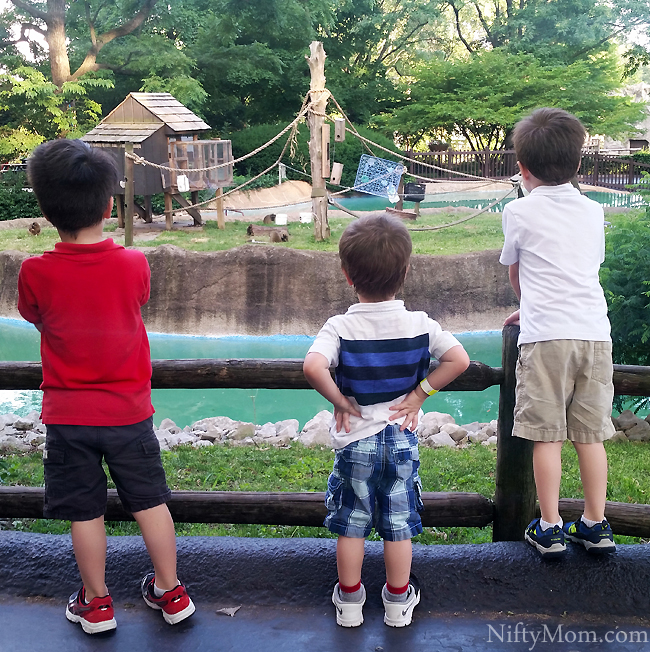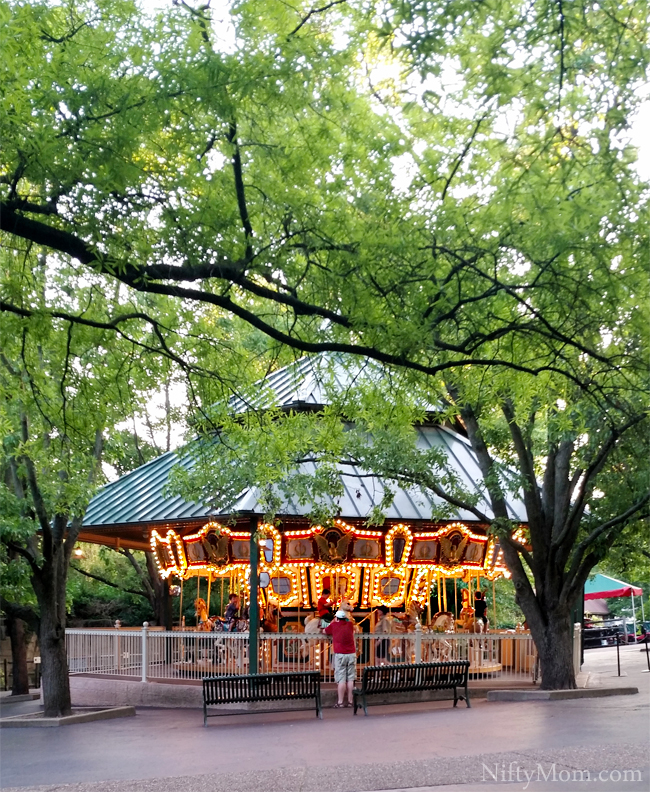 I think the kids favorite part of the evening was the carousel. They rode it a few times when we first got there. A little before the movie was to start, they asked to go back again. Most of the guests were seated to watch the movie so they were the only ones riding. They rode it around 3 times in a row, switching seats each time.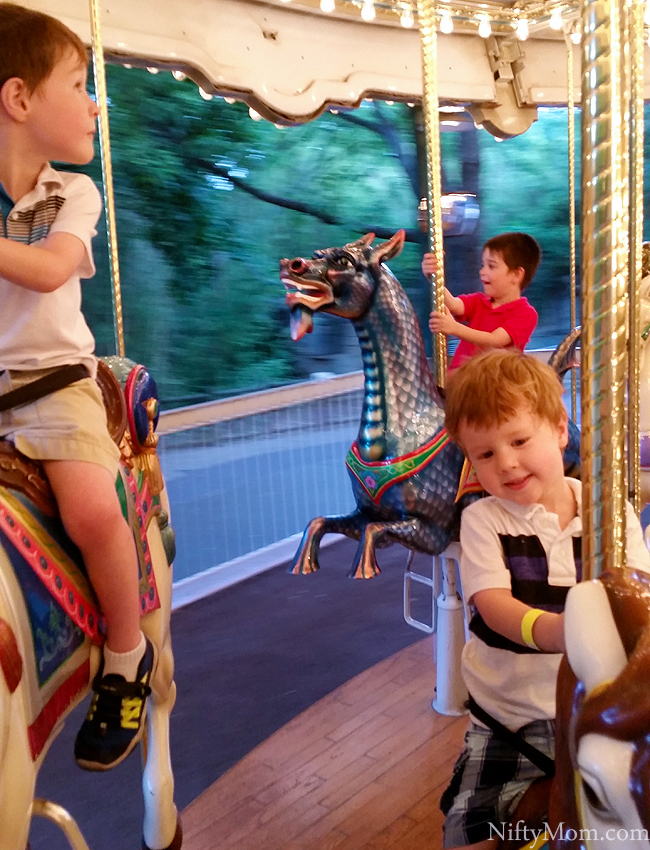 They probably could have stayed longer, but I don't think I could have handled going in circles much longer. We headed back to grab a table and some popcorn.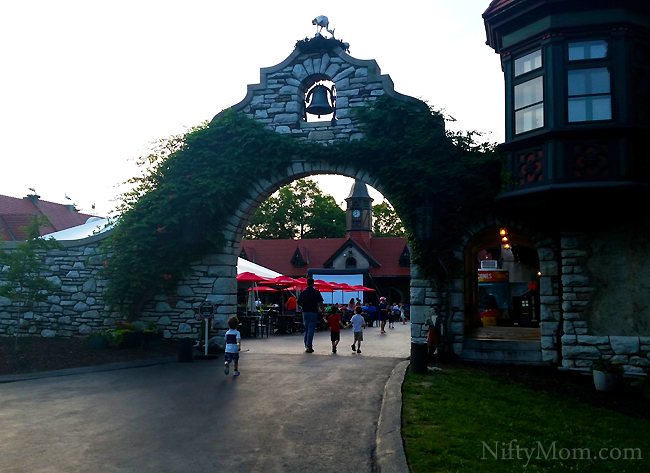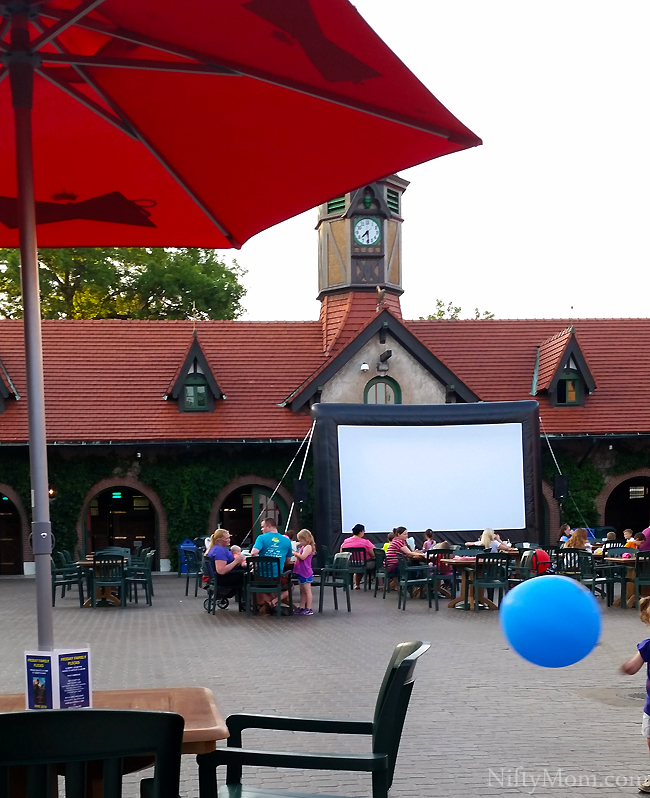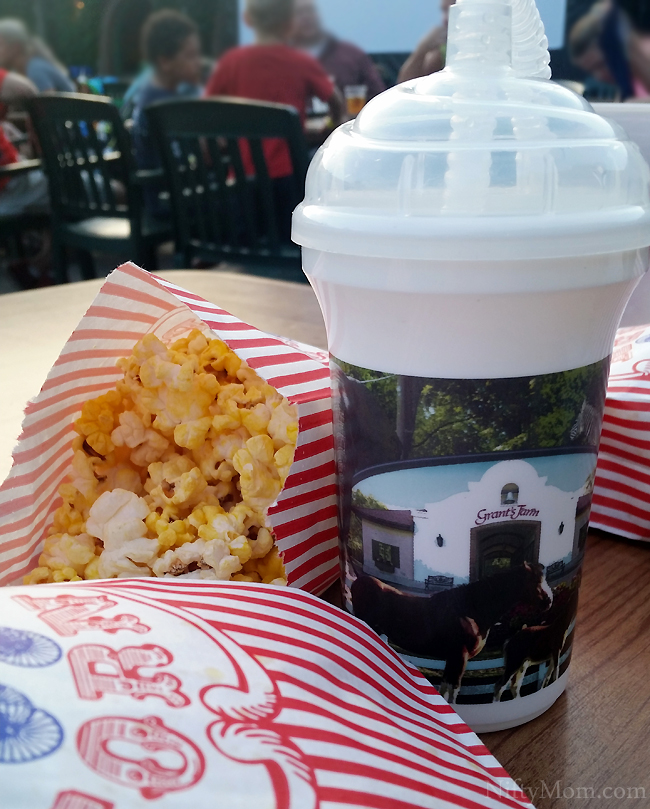 The kids' drink tickets included souvenir cups. We also purchased snow cones for the boys because their trip to Grant's Farm isn't complete without one. A little after 8:30pm, it was finally dark enough to get the movie started. We watch most of The LEGO Movie, until the kids were too tired and restless.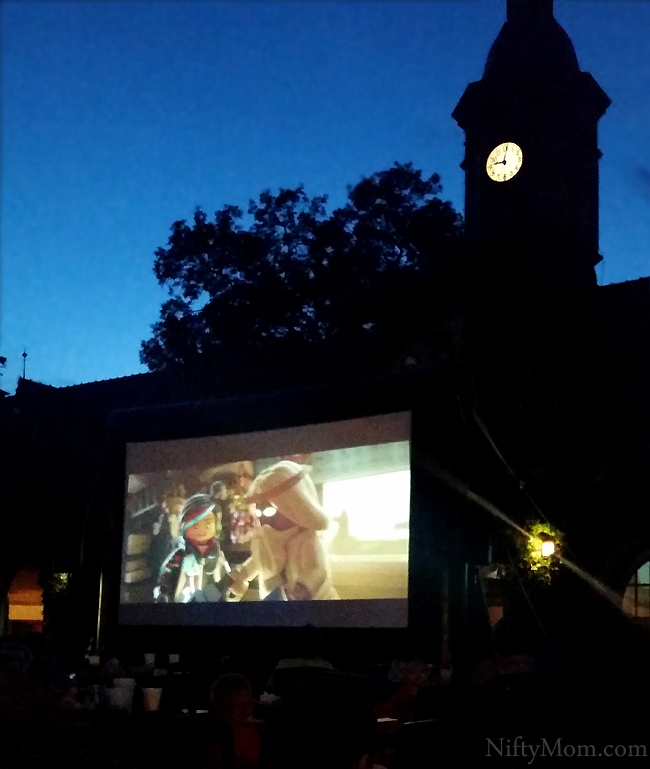 It was a great family night and I hope they do more similar movie nights. Just being at Grant's Farm 'after-hours' was worth it.
If you aren't familiar with Grant's Farm, read about our visit last year and visit their website. Be sure to follow @GrantsFarm on Twitter and become a fan on Facebook for the latest updates and event information.
(June 26th, they are showing HOW TO TRAIN YOUR DRAGON 2! Get your tickets here)