This dog tray tutorial has been compensated by Collective Bias, Inc. and its advertiser, MARS Incorporated. All opinions are mine alone. #DineWithCesar #TreatWithCesar #CollectiveBias
Mealtime is just as important for my dog as it is for me. She's part of the family and we treat her as just that. Some times I like to make things just for her, to spoil her just a little more. This wooden food tray is easy to make and customize for your dog.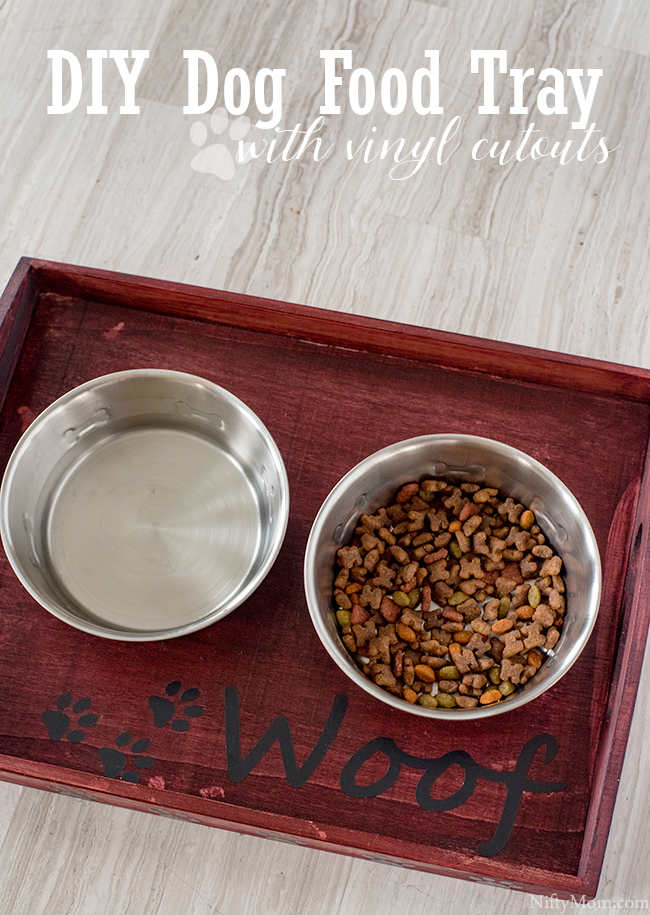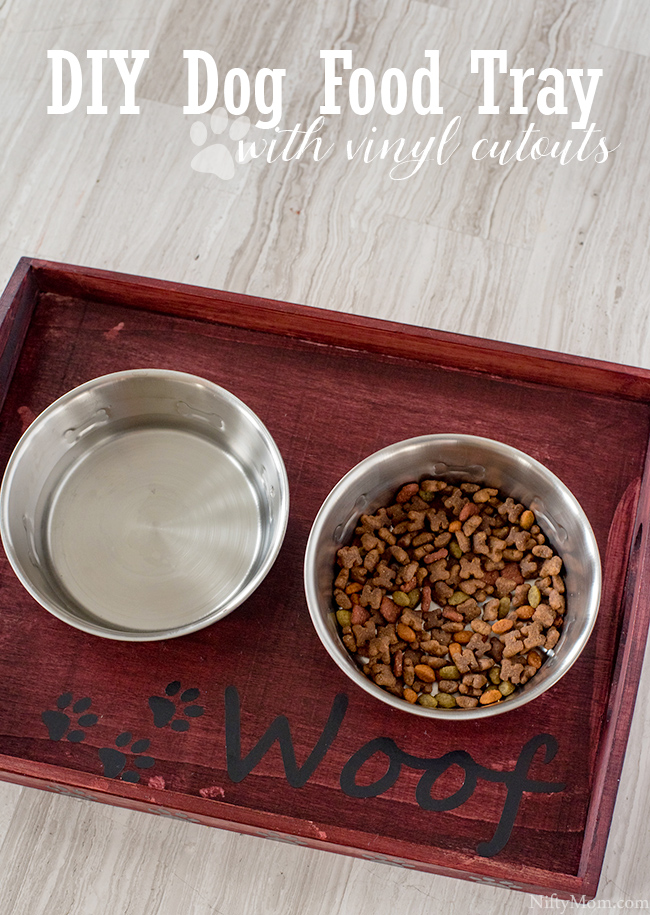 You see, my Ellie is the only other girl in the house. It's just her and I in this house of boys. This is often my excuse to spoil her. One way I spoil her is with treats and a large variety of meal options. Giving her foods that are nutritious is essential. It's important to keep her healthy, especially with her being so small in size.
CESAR® CLASSICS and CESAR® Home Delights™ wet dog foods have been in her food rotation for years. There are countless varieties available. I can get them individually or in variety packs (such as the CESAR® Pate Mixed Variety Pack, 24ct) ensuring I am always stocked.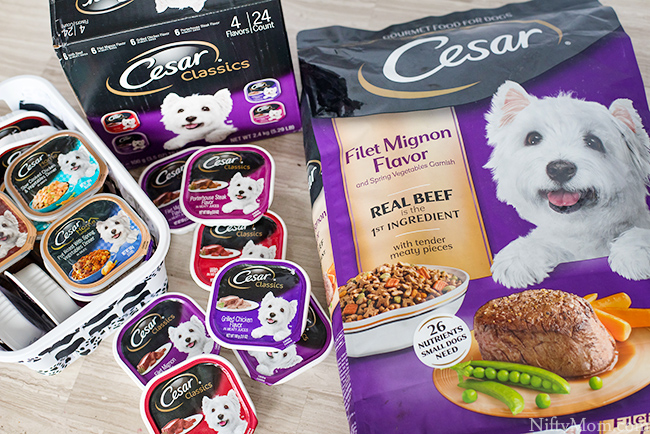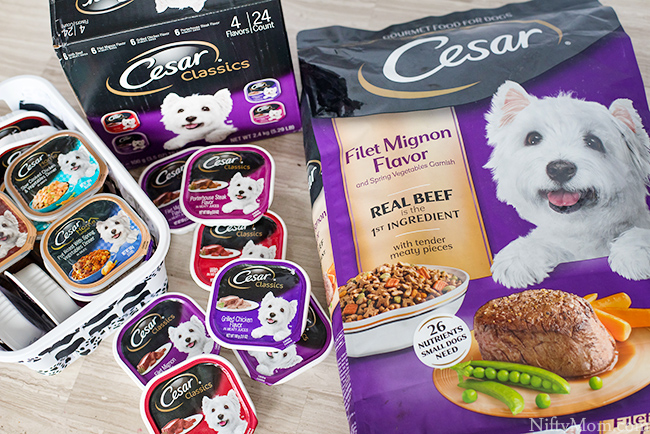 CESAR® has launched a line at Walmart stores: CESAR® dry with Meat-First Recipes. Yes, meat as the 1st ingredient and 26 nutrients that my small dog needs.
To celebrate the first time I gave Ellie her new CESAR® Dry Filet Mignon with spring vegetables, I made a new dog food tray for her. Just another way to spoil my girl.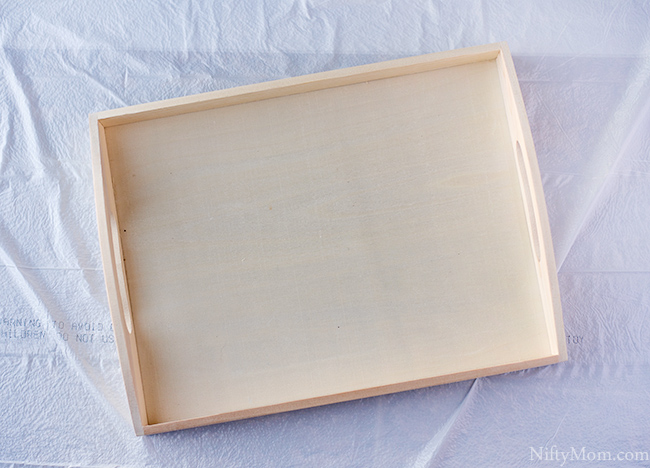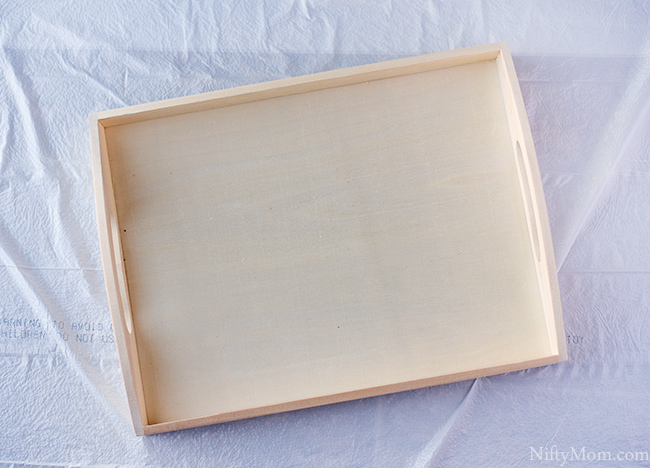 I found a wooden tray for a few bucks at the store just waiting to become a new project. It was perfect for the a dog food tray.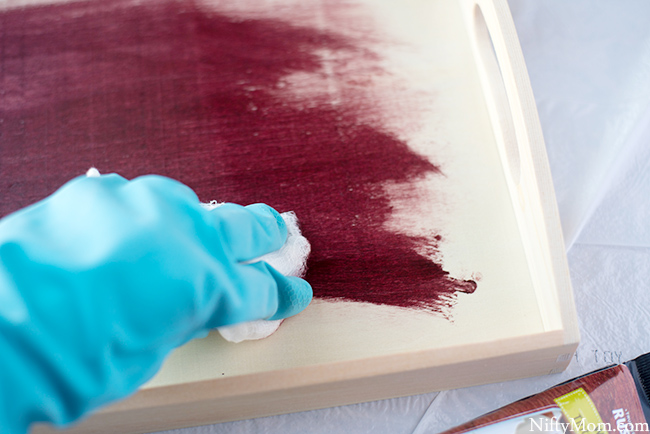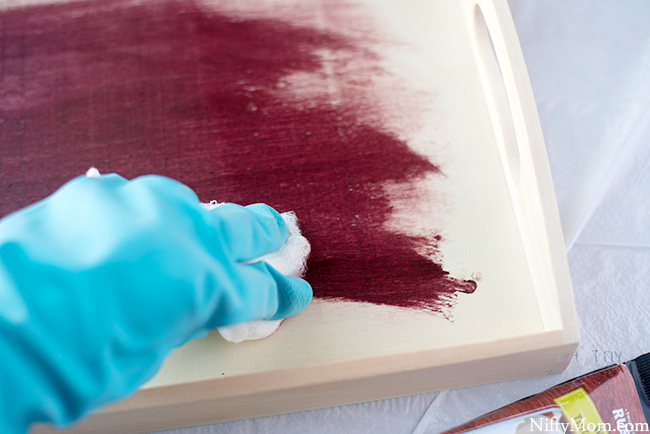 Using quick-dry premium wood stain, I needed just one small coat to cover the tray.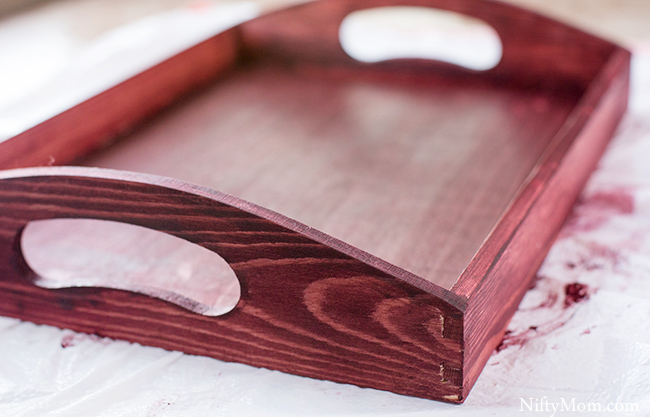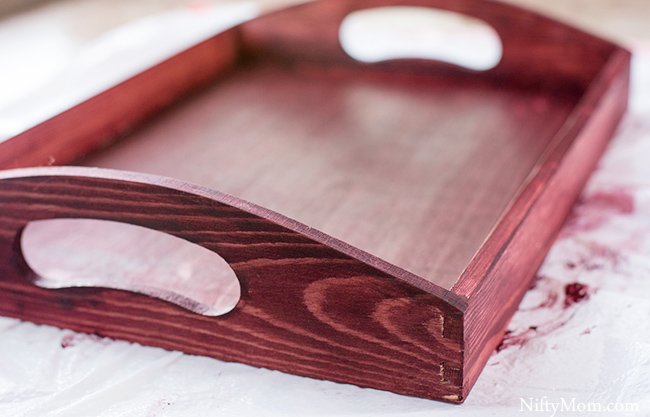 Once it dried, I sprayed it with a glossy clear coat finish to protect it. While it dried, I designed a sheet for vinyl cutouts.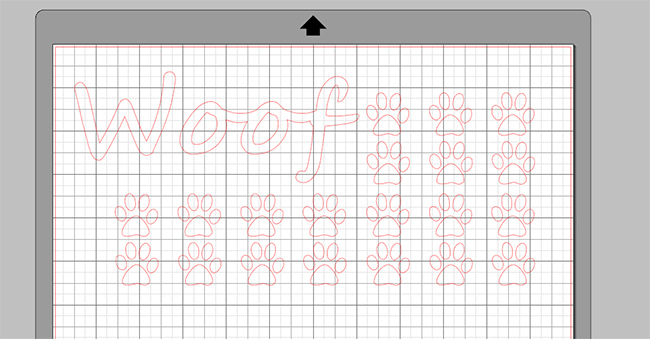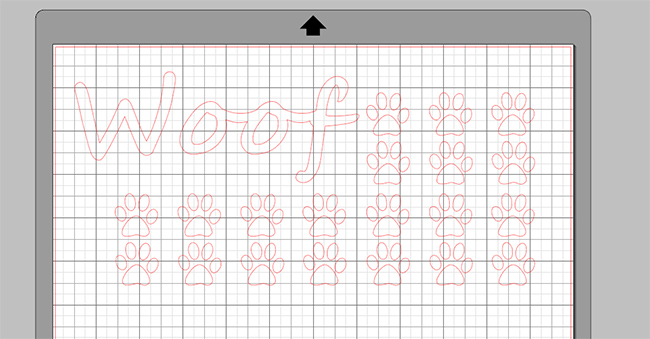 If you would like to file for the Woof lettering and paw prints, click above to download. You can also cut out your own paw prints and letters from vinyl without an electric cutting machine.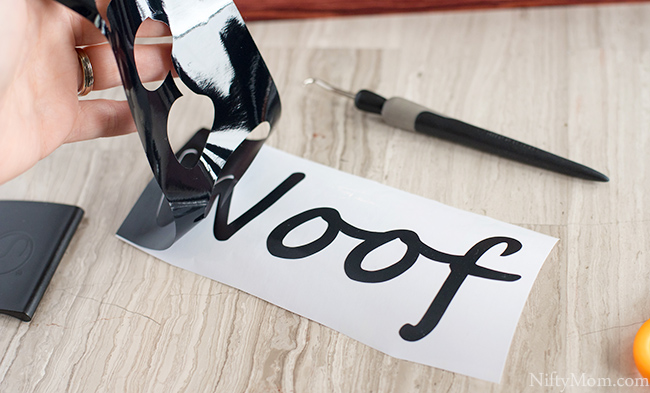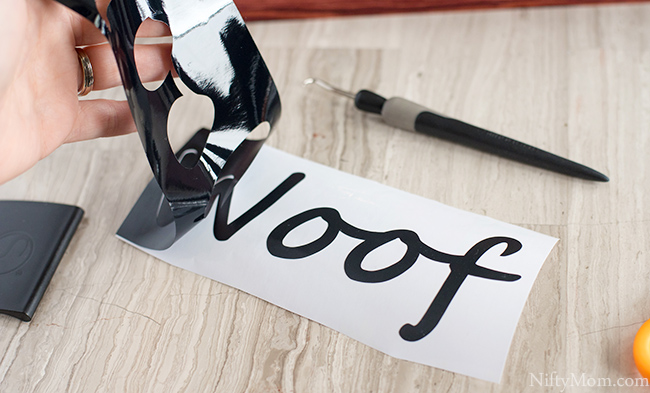 Once the vinyl is cut, remove the outside pieces that you won't be using. Next, cover the front of the cutout with transfer paper and remove the backing (so the transfer paper is only stuck to the front of the letters and the back of the letters have the adhesive exposed.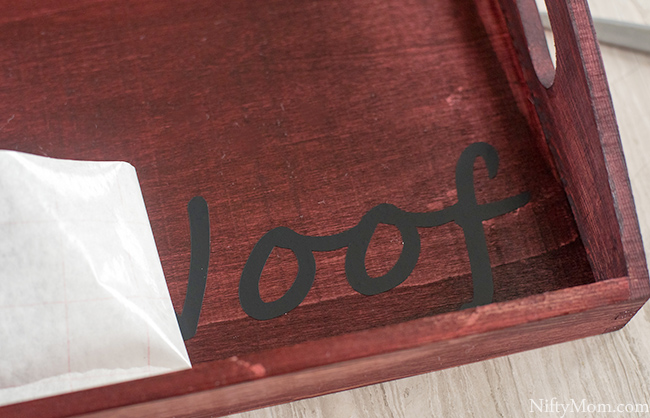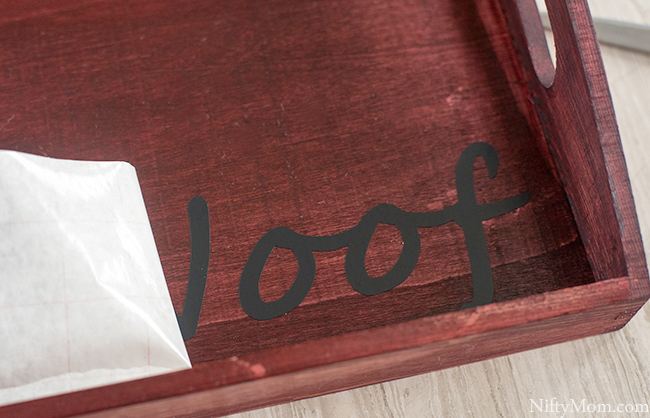 Place the lettering or cutouts, as desired. Transfer the vinyl onto the wood by smoothing it out with a scraper tool or credit card. Gently lift the transfer paper, making sure the vinyl has adhered.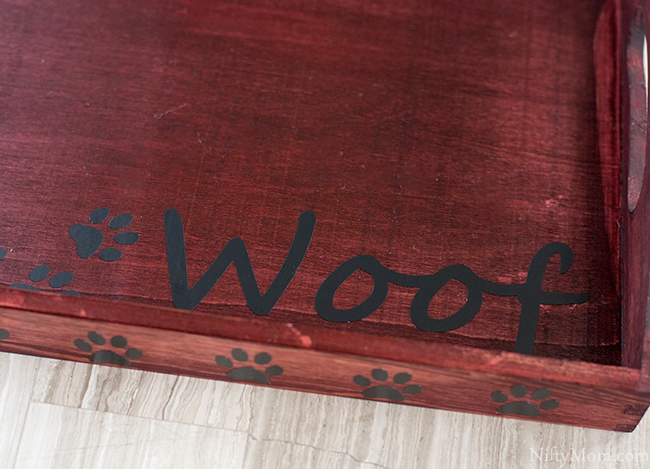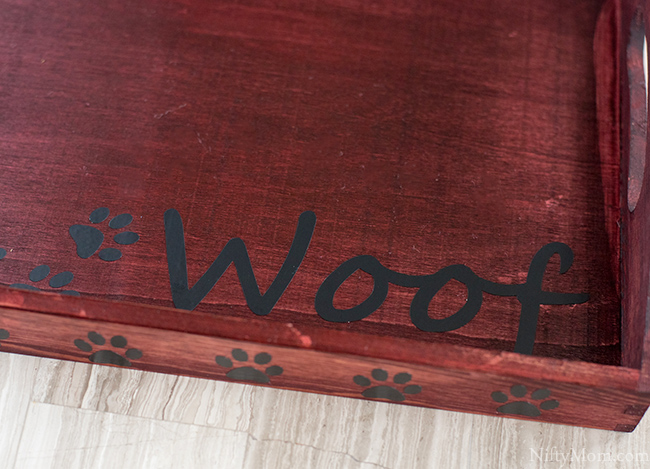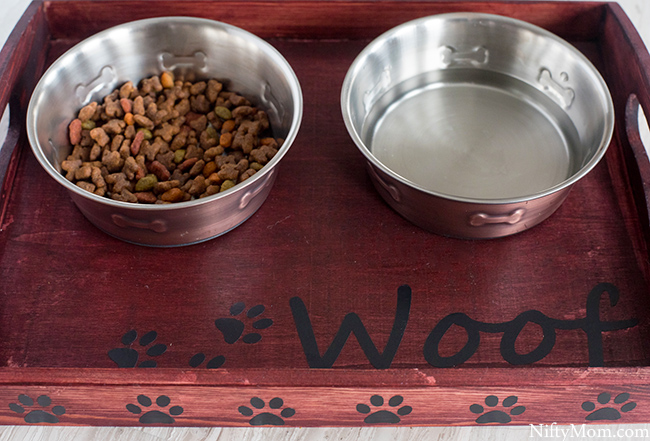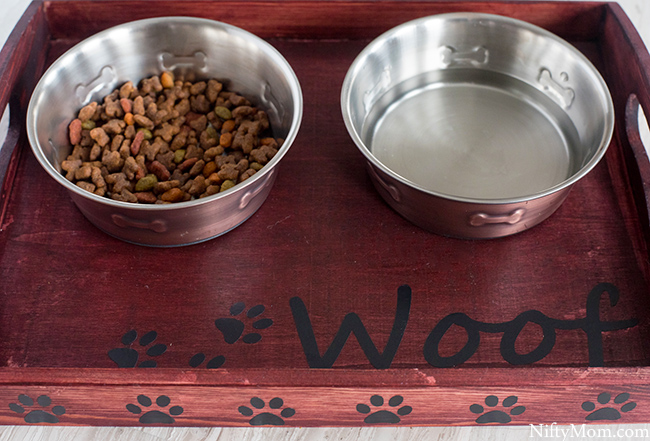 I added a few paw print with the WOOF to the inside of the tray along with additional paw prints along the outside.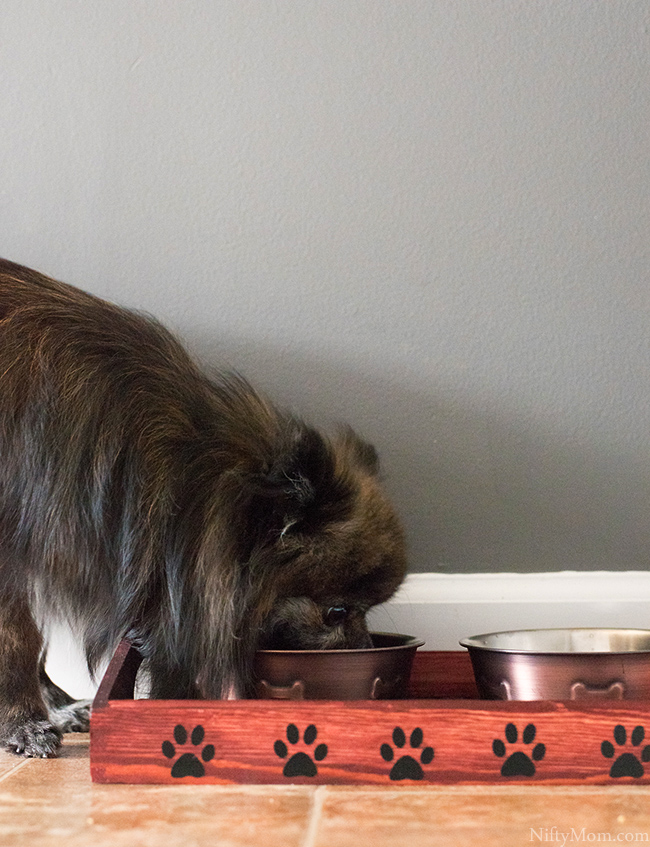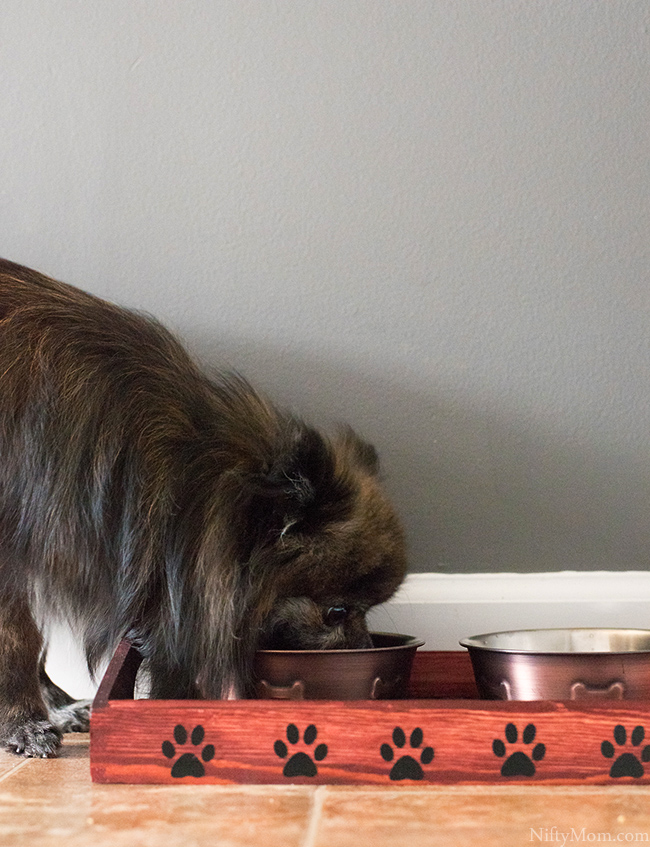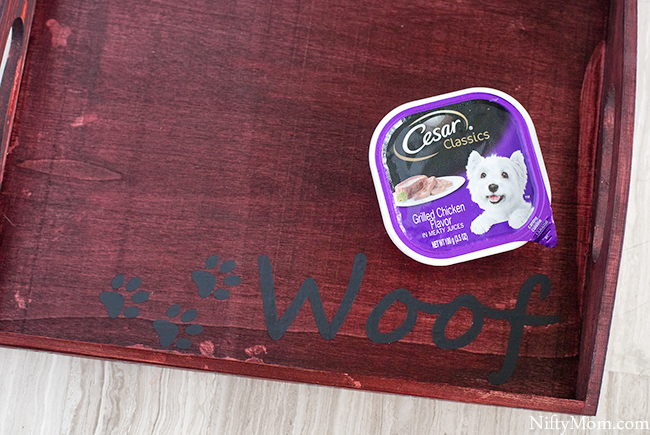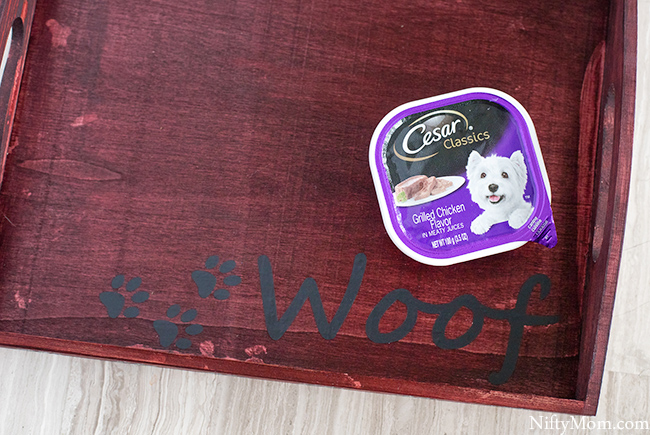 Since we have a large variety of meals for Ellie, we like to have fun when picking out which variety she has. The kids take turns selecting her meal, at times it is just random, some times I set a few down in front of her and give her the first one she sniffs, and there are even times when the meal is inspired my our dinner. If we are having grilled chicken, Ellie gets CESAR® Grilled Chicken Flavor in Meaty Juices. CESAR® lets you feed your dog like family, but keep them healthy at the same time.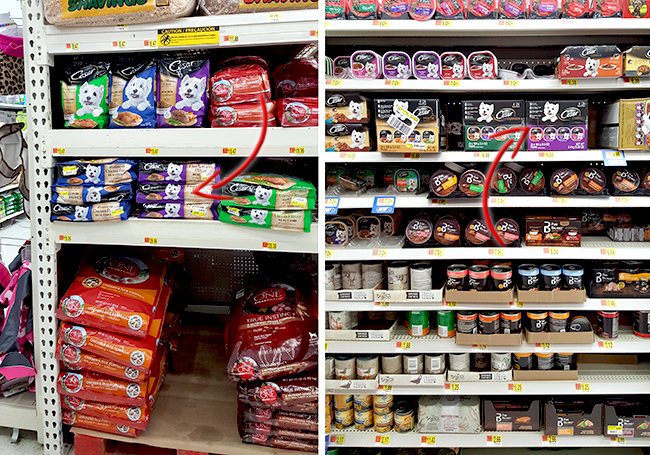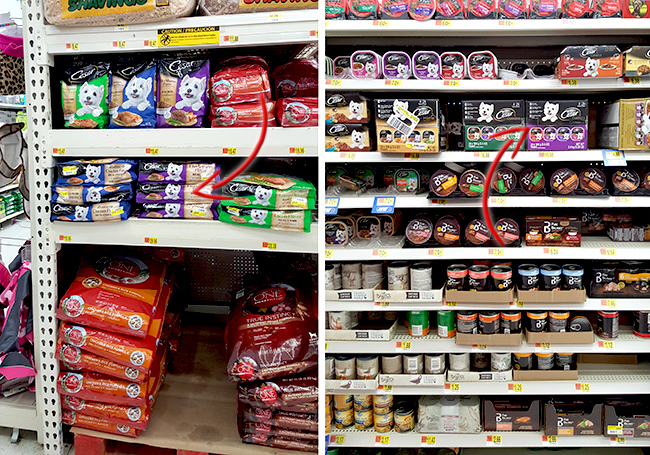 Walmart has a large variety of CESAR® dry foods and wet food trays in their pet section. I stocked up last weekend.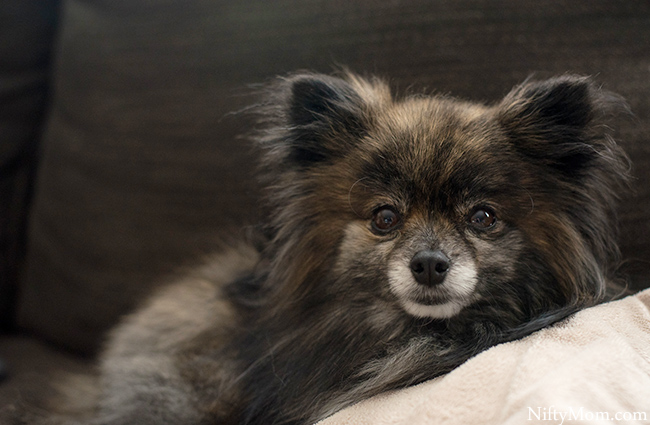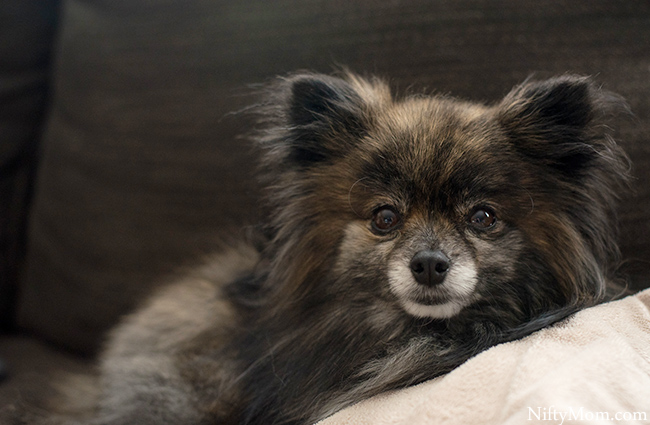 Ellie may be small, but she is a huge part of our family.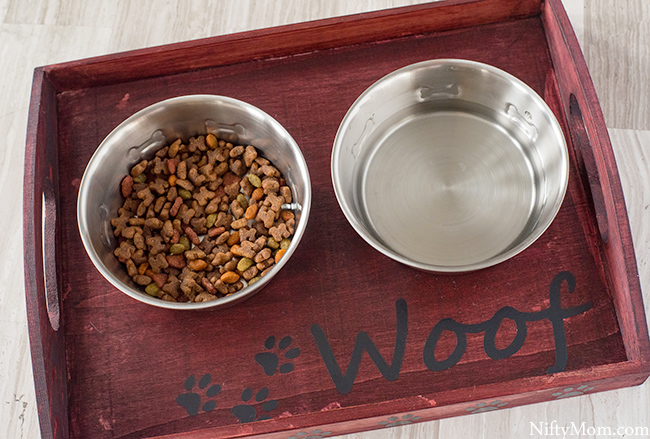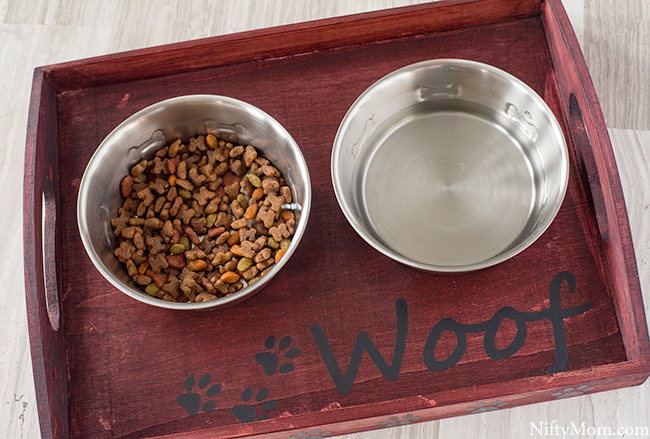 For more dog inspiration, visit here.
How do you keep variety in your dog's mealtimes?