Let's talk about that dreaded, but necessary task of grocery shopping. Tell me I'm not the only one that dreads it, right? It can be frustrating, time-consuming, and lead to unnecessary overspending. It doesn't have to be any of those things though. With these simple tips, some weekly planning, and the help of the Flipp app, grocery shopping can become less of a hassle. While this post is sponsored by Flipp, all opinions are my own.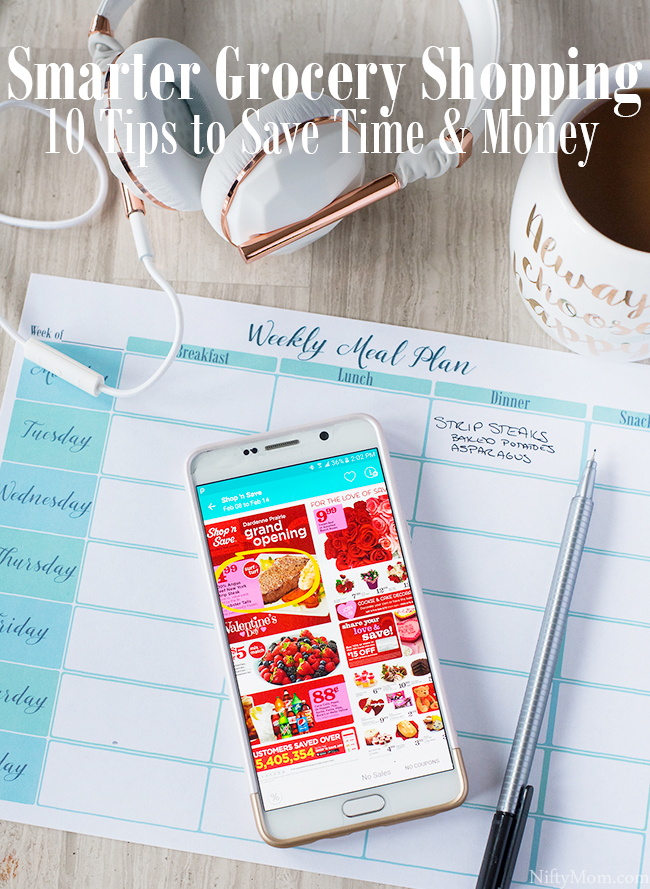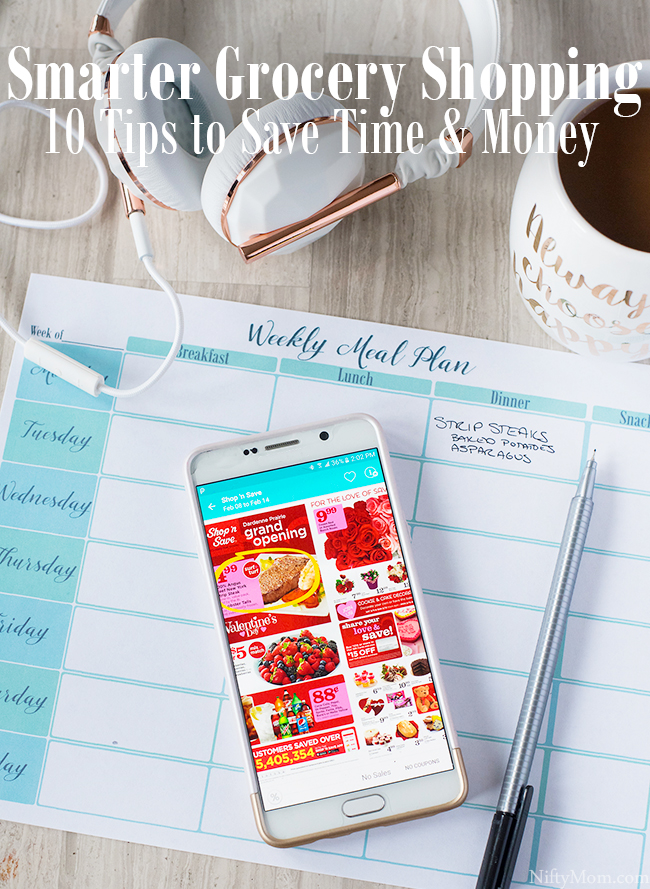 Last year, I shared a printable weekly meal plan.  I made that sheet so my daily chaos would go a little smoother. I am not scrambling to come up with dinner or lunch in the middle of hectic days, so it feels like a serious lifesaver some weeks.
Grocery shopping goes hand-in-hand with meal planning. I always do them both on Saturday or Sunday at the same time. I have always been a list-maker and a pen & paper person. However, it doesn't come without hassles or frustrations. There are mornings when I am searching for that week's circulars, the whole table is covered with different ads, and there are five different lists started.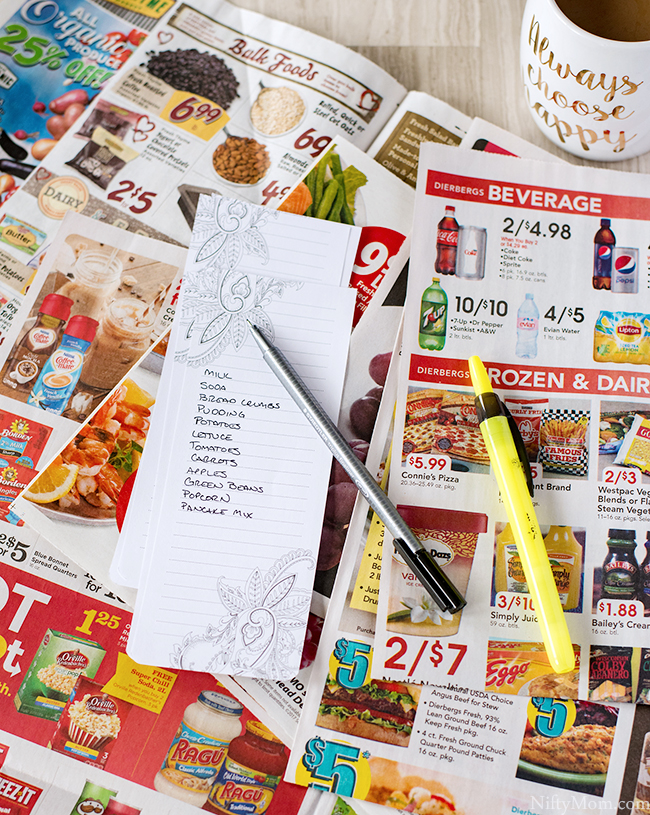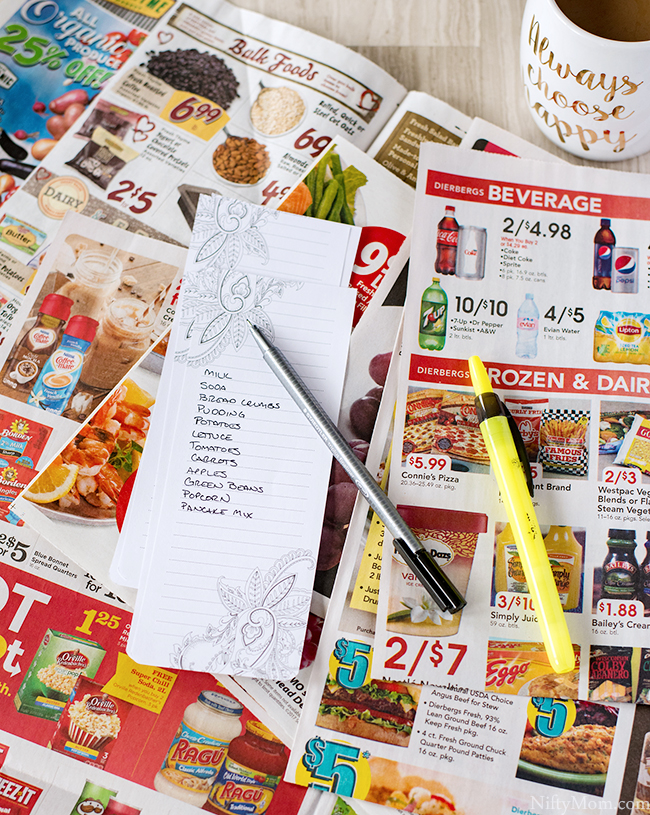 As a busy mom, I don't really want to spend countless hours grocery shopping, planning trips to the stores, and wasting money on things we don't need. This year I have a goal of using my time wiser. This means being smarter about essential tasks.
To help save time, money and headaches, here are some things I like to do when it comes to grocery shopping.
10 Tips for Smarter Grocery Shopping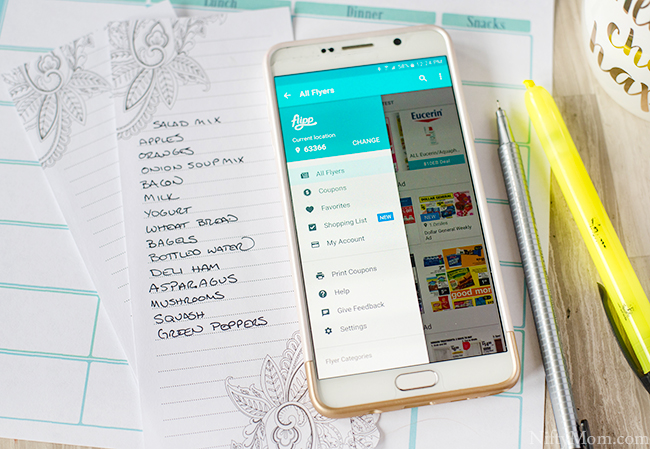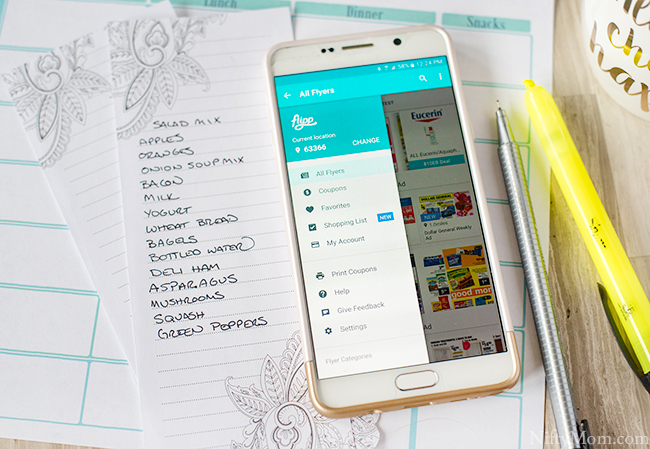 Keep a shopping list on the refrigerator. This is a place to add items quickly to the list when you realize you are running out of them.
Get the Flipp app. The free shopping tool is available for iOS and Android. It is a game-changer! All your local weekly circulars, deals, coupons, and shopping lists come together to make grocery shopping easier. It used to be hard for me to use apps, since I am more of a pen & paper person. However, this app has me completely hooked.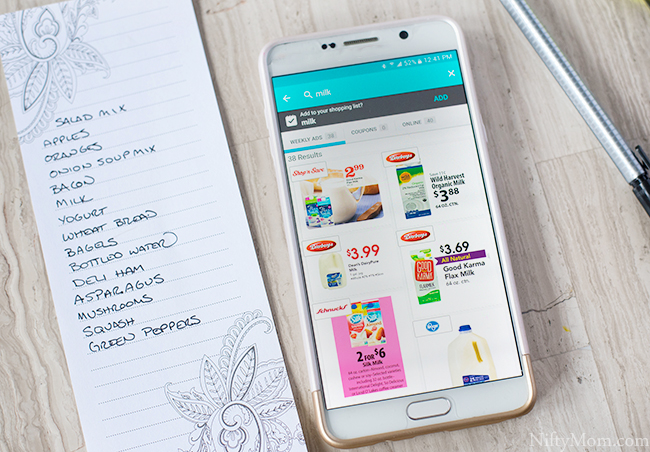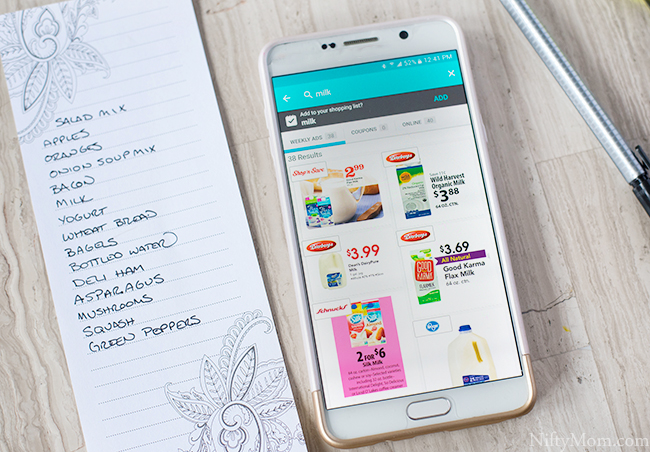 Have a set time on the weekend to plan & shop for the week. Don't put it off! I have done that in the past when things got too busy and I wanted downtime, but it wasn't worth it. If I don't do it on the weekend when I normally do, 75% chance it won't get done efficiently at the beginning of the week, either.
Compare prices at local stores and try to find the best overall deal. Is it worth it to go to five different stores, only grabbing a few items at each? No, that's not practical and will take too much time I don't have, costing more money in the long run. However, checking prices on things we regularly buy at various stores lets me know I am getting an overall good deal. Instead of browsing through the various weekly ads, now I just search an item on my shopping list within Flipp. It instantly searches all the ads, displaying the local deals to compare prices.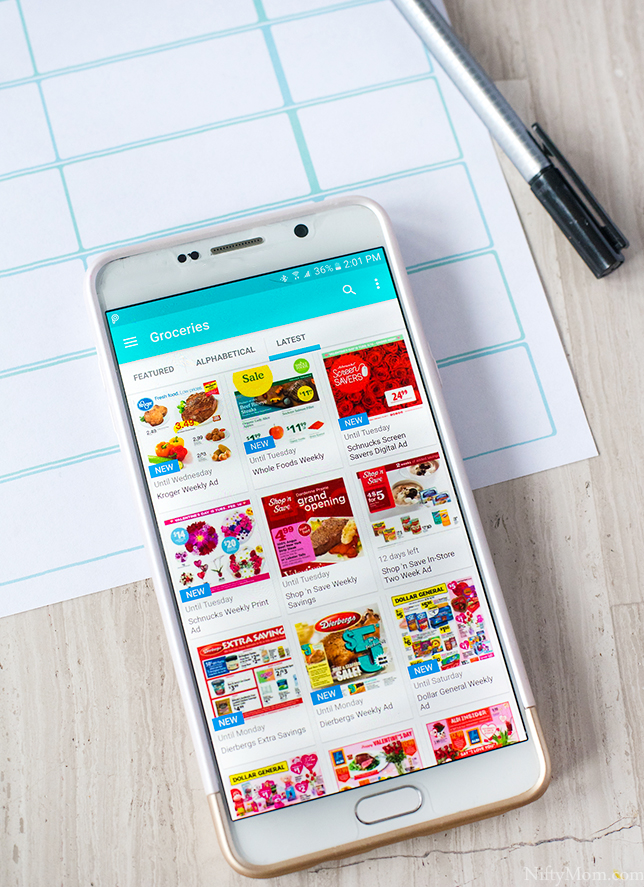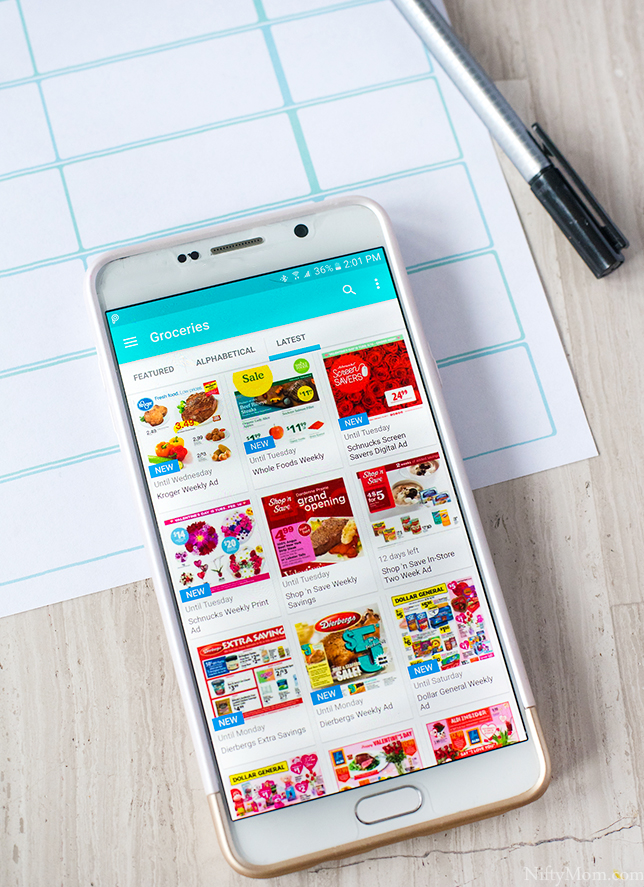 Meal planning and making a grocery list for the week goes hand-in-hand. Do them at the same time. If you need a meal sheet, print out the weekly meal plan sheet I created. It has a spot for breakfast, lunch, dinner and snacks for Monday through Sunday.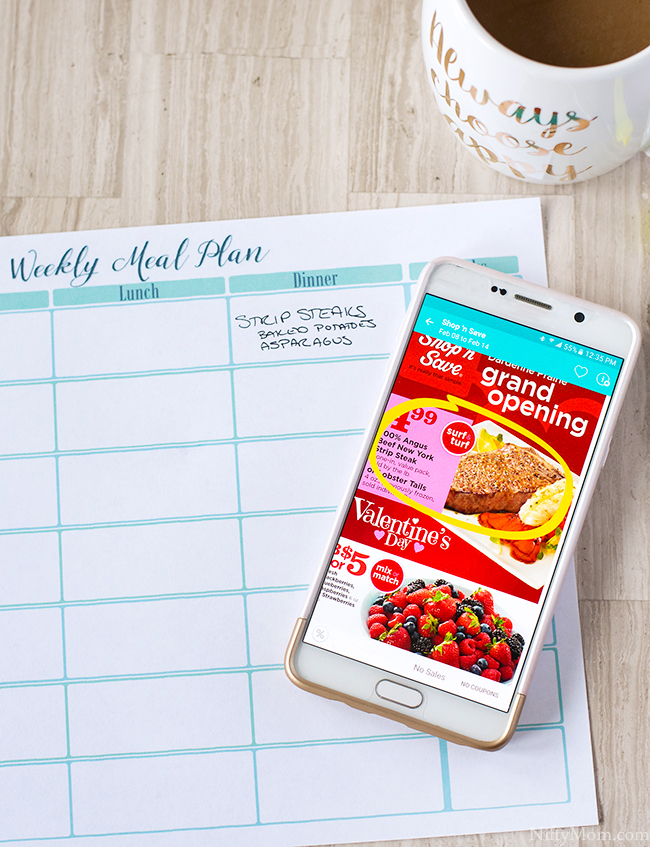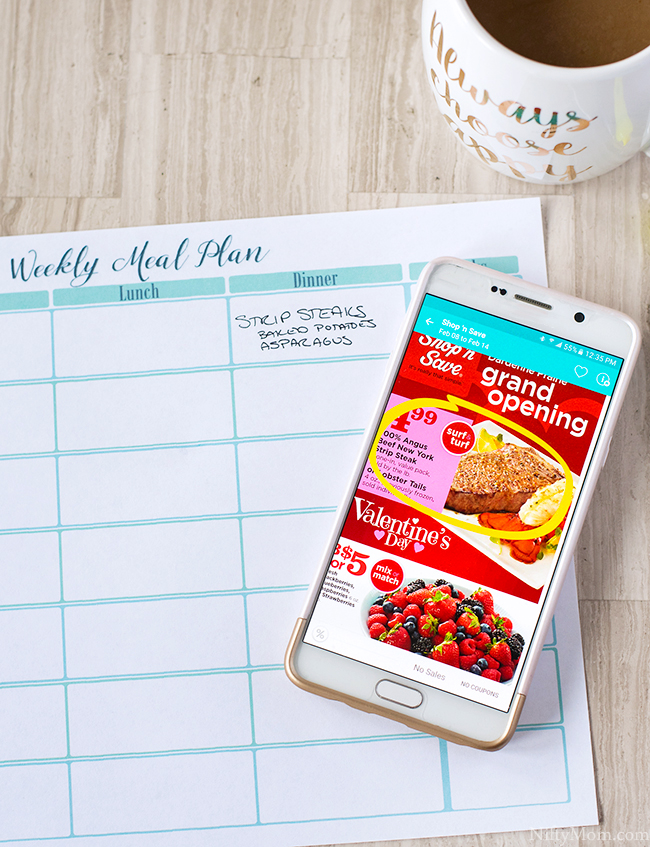 Make a list of meals/dishes you already have the ingredients for. This will prevent overspending. Buying things you already have or for more meals than you need can get costly. However, when I find meats at rock-bottom prices, I normally buy one or two extra and freeze it. When there isn't a lot on sale one week, it gives me a good start for the week. Fill these out first on your meal plan for the week.
Meal plan for the week based on the grocery store's weekly circular. Do all your meals have to include foods on sale? No. However, I save a lot of money doing this. Viewing the circular is simple in the Flipp app. I can click on a desired item to circle and clip them to my in-app shopping list. I don't have to write anything else down (other than on my meal plan sheet).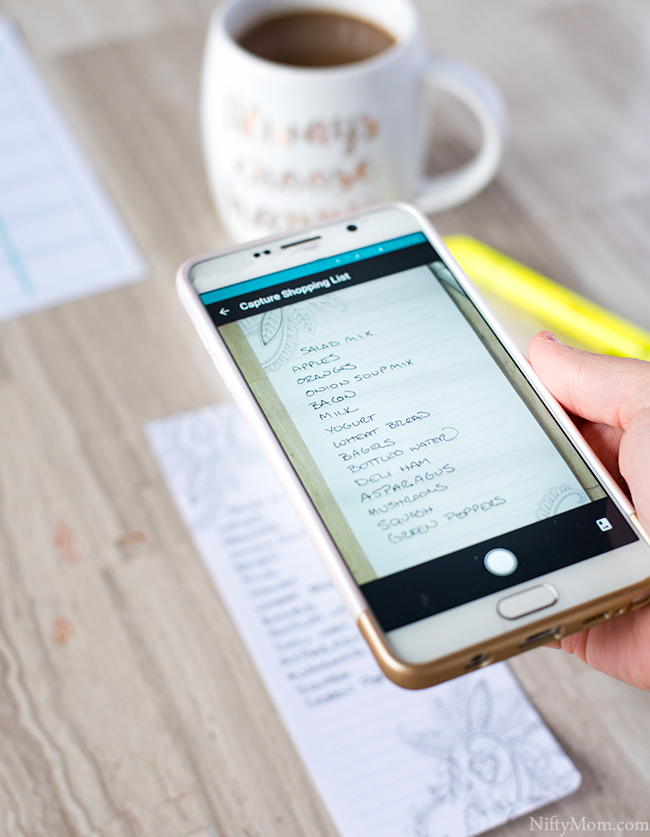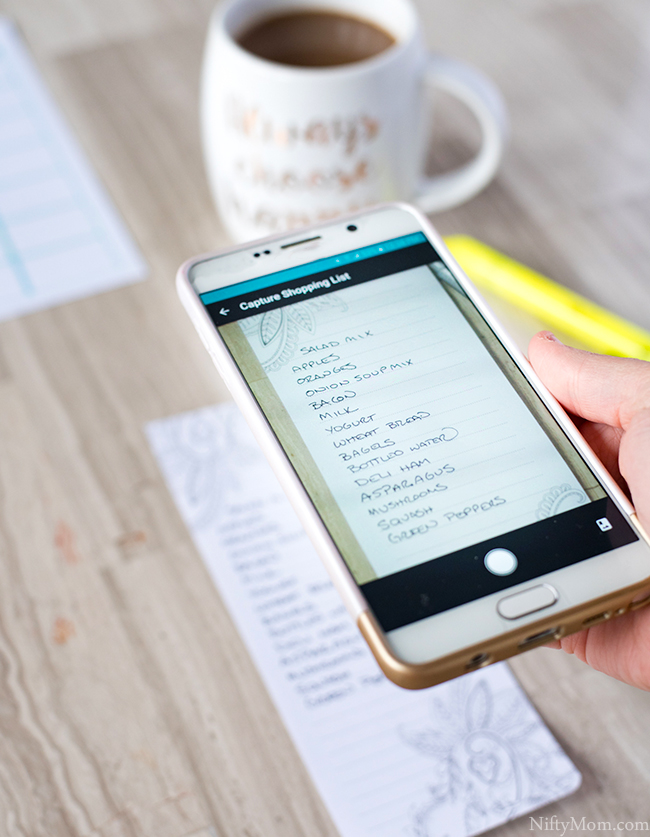 Combine all the grocery lists into one list. I often have a handful of shopping lists going at the same time. There is always that one on the refrigerator, sometimes one in my office, my husband starts another one, one in my purse, etc. With the Flipp app, all I have to do is take a picture of the shopping list(s) and it will transcribe it digitally, adding it to the in-app shopping list. With Flipp, I can also sync my shopping list with my husband so we can share the shopping responsibility and see updates as each of us marks items off the list.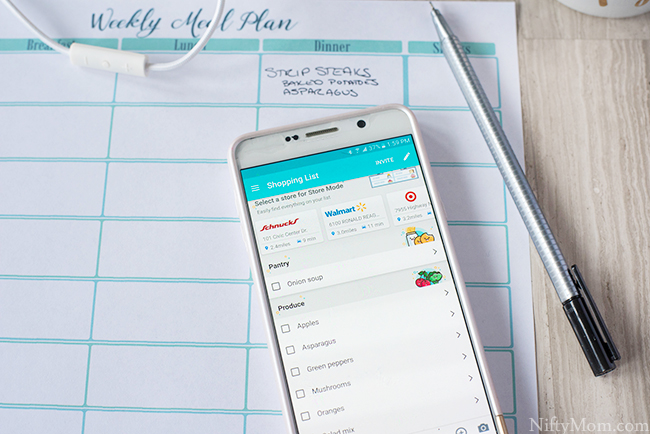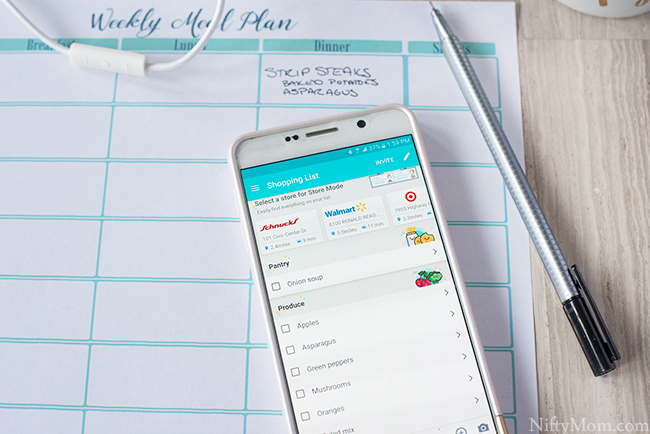 Once everything is on the list, put all the items in order according to your path at the store. I used to always re-write my list right before walking out the door. I group produce together and do my best to remember where things are in the aisle so it makes getting through the store easier. My husband always laughed at me because I was 'wasting time' re-writing the same list I already made. I cannot tell you how excited I was when I saw the Store Mode in the Flipp app. All I have to do is open the Flipp app once in the grocery store, and it organizes my shopping list by aisle. Talk about time saver. This is definitely my favorite in-app feature. No more re-writing lists for me or forgetting where items are in the store. My route is all planned out through my list.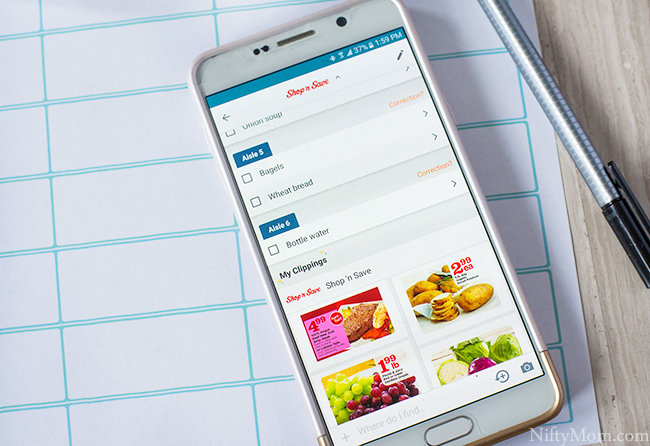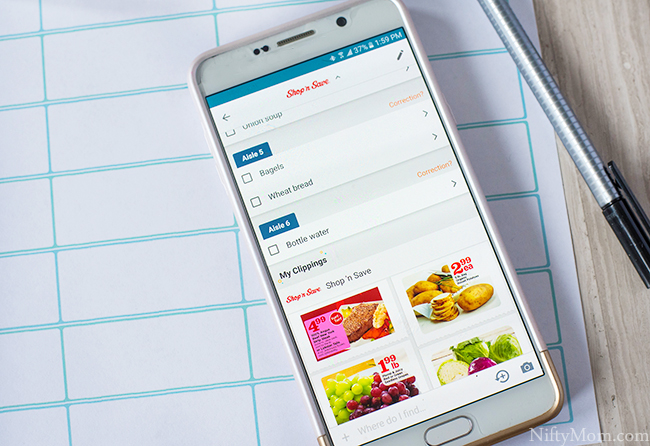 Have the circular accessible when at the store. Sometimes I will write an item on my list, but I will forget which brand or variety is on sale. Having the print circular is handy, but was inconvenient at times. Since all the circulars are digitally in Flipp, no more digging through my purse for them. It's all right there, together, with my list.
BONUS TIP: Do not shop hungry. Really, just eat something before you head out the door. I can't tell you how many times I am shopping hungry and I keep saying, 'oh, this looks good' or 'we haven't gotten that in a long time, it looks delicious'. My grocery bill can easily double this way.
As a busy mom on the go, having everything together in one app in my hand has been a game-changer to my weekend planning sessions. Using the Flipp app has not only saved me time, helped me be more organized, and saved me lots of money, but it has also put my mind at ease when it comes to grocery shopping. I can safely say this year so far we have cut our grocery spending in half. What should I do with the extra time and money I have saved?
Flipp is completely free and available for download on iOS and Android.
Which in-app feature would you benefit the most from?