What do you do to treat yourself every month? Something as little as discovering a new product can go a long way for me. Today I am sharing some reasons why I love the Must Have Box monthly subscription. Even though POPSUGAR sent me this Must Have Box to try, all opinions are my own.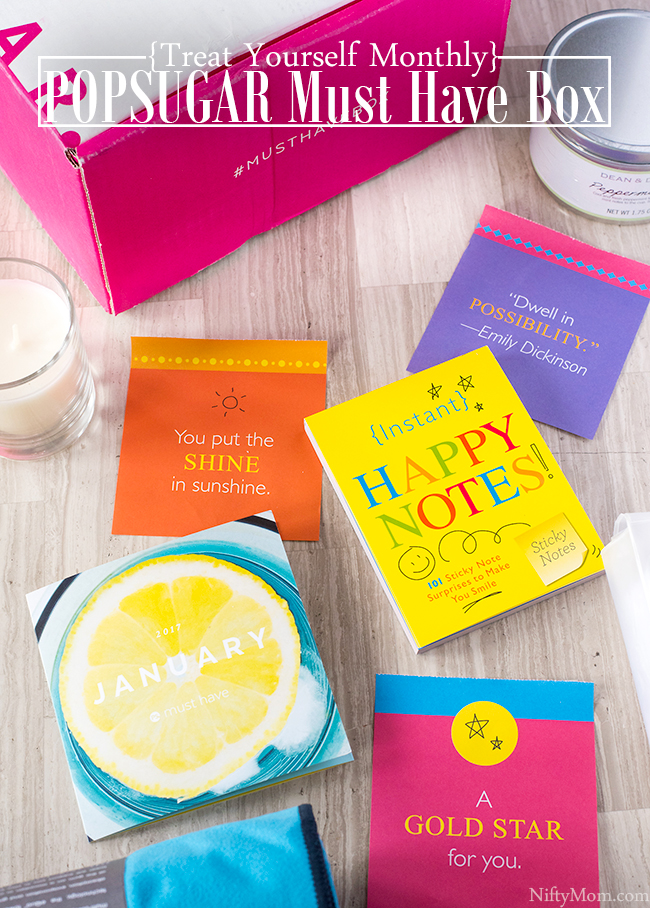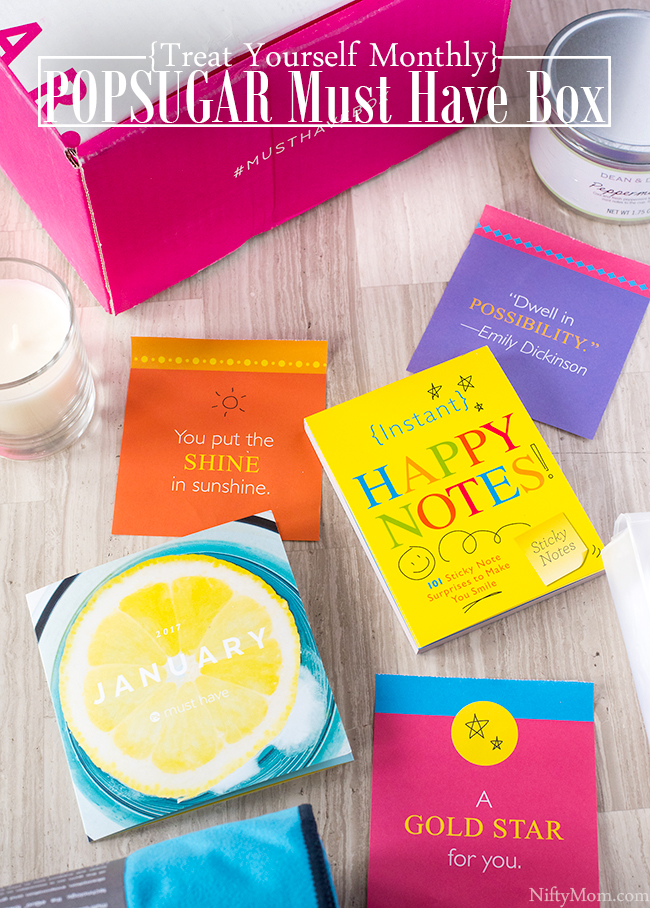 How often do you treat yourself with something new? I struggle with it often, normally talking myself out of a new product I really want or spending money on something that is not necessarily a 'need'. I put my kids and husband first, checking out with only things for them.
Over a year ago, I discovered the POPSUGAR Must Have Box. It's a monthly subscription box filled with full-sized products that were thoughtfully hand- selected, tested, and trusted by POPSUGAR editors. Each box has over a value of $100 (for just $39.95).
It truly is happy mail to get the box delivered to my door filled with new things to discover. They are often product I have never heard of, brands I haven't tried or something I normally don't splurge on (such as new makeup). Plus, they are items just for me! Not my kids. Selfish? Maybe, but we deserve it, right?!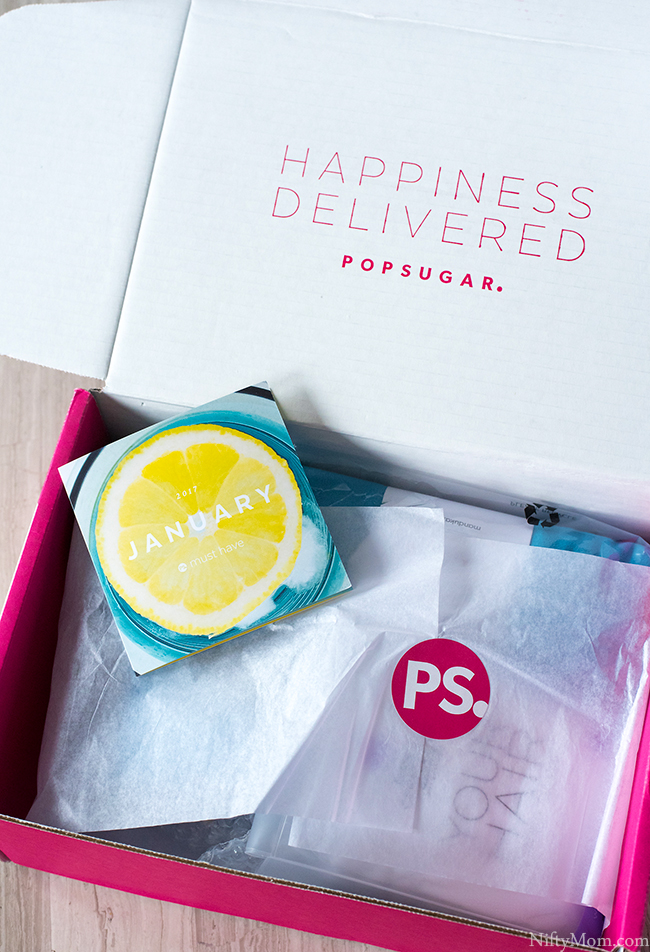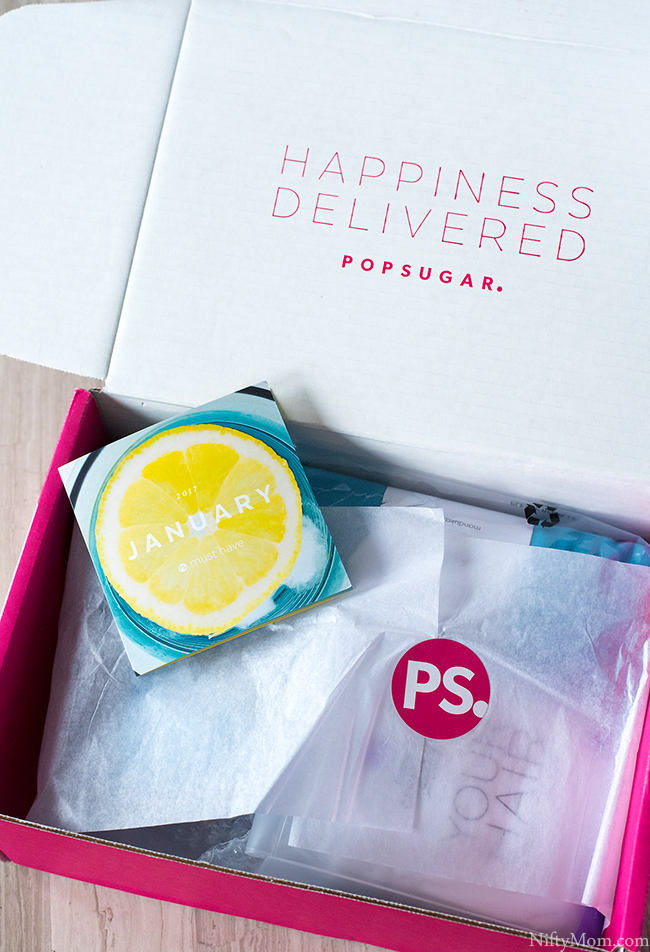 Each month has a different theme, often correlating with the season and time of year. The theme is typically announced before the box shows up, but the items aren't revealed online until later. It leaves that element of surprise when you are opening the box.
If you follow me on Instagram, you may have seen my many posts about the boxes. I have been getting these monthly boxes for well over a year now, including ordering the Limited Edition boxes every so-often. However, I wanted to share it here as well this time!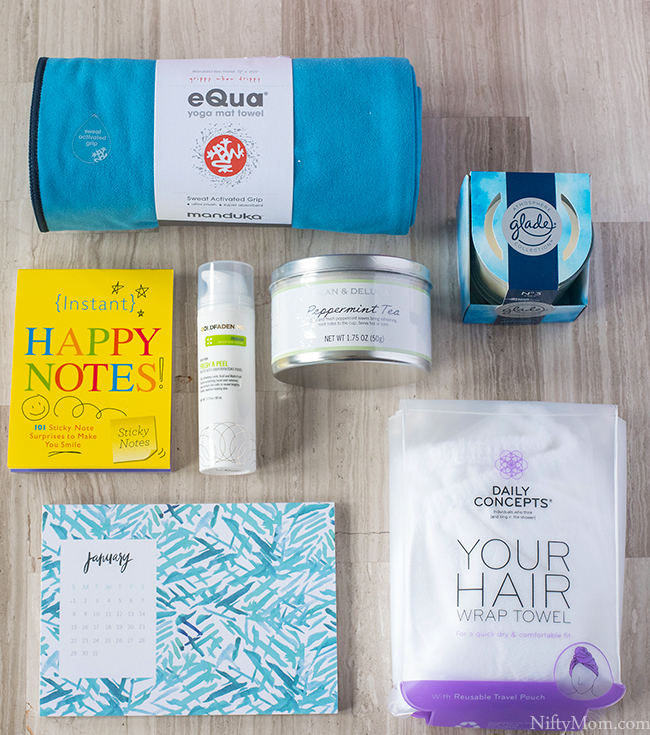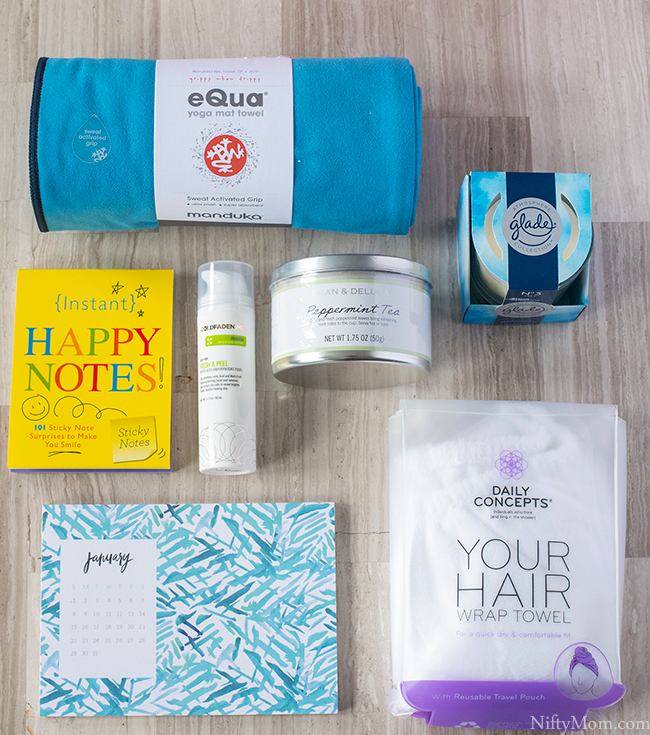 In January, the boxed had a theme of 'A Fresh Start', perfect for the new year full of goals. Everything total is over a $185 value:
Goldfaden MD™

Fresh A Peel Multi Acid Resurfacing Peel

Dean & DeLuca

Peppermint Loose Leaf Tea

Sourcebooks, Inc.

Instant Happy Notes

Manduka

eQua® Mat Towel in Playa

May Designs

Desk Calendar & Notecard

Daily Concepts

Your Hair Wrap Towel
GLADE® Atmosphere Collection™ N°3 Free™ — Coconut and Beach Woods Candle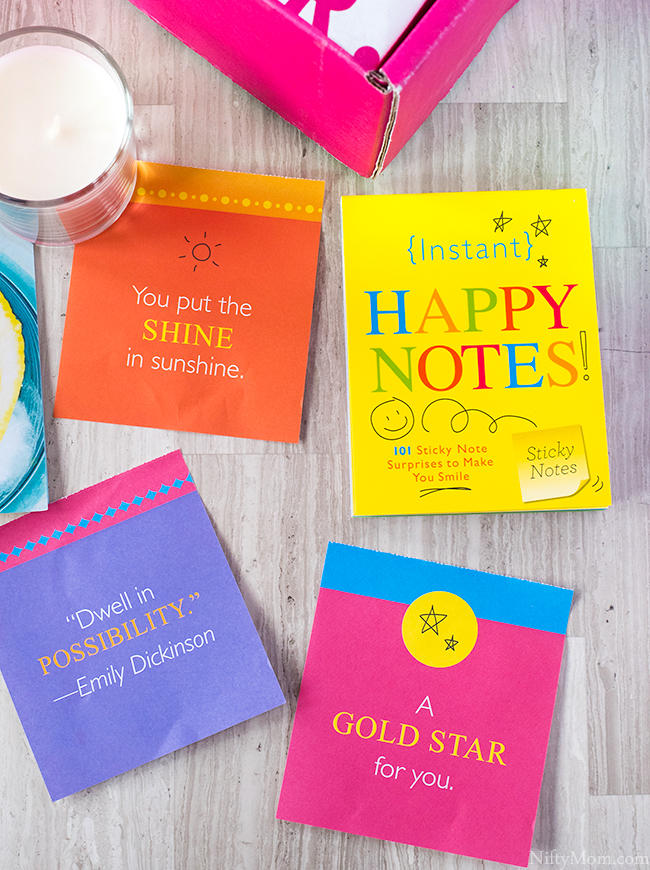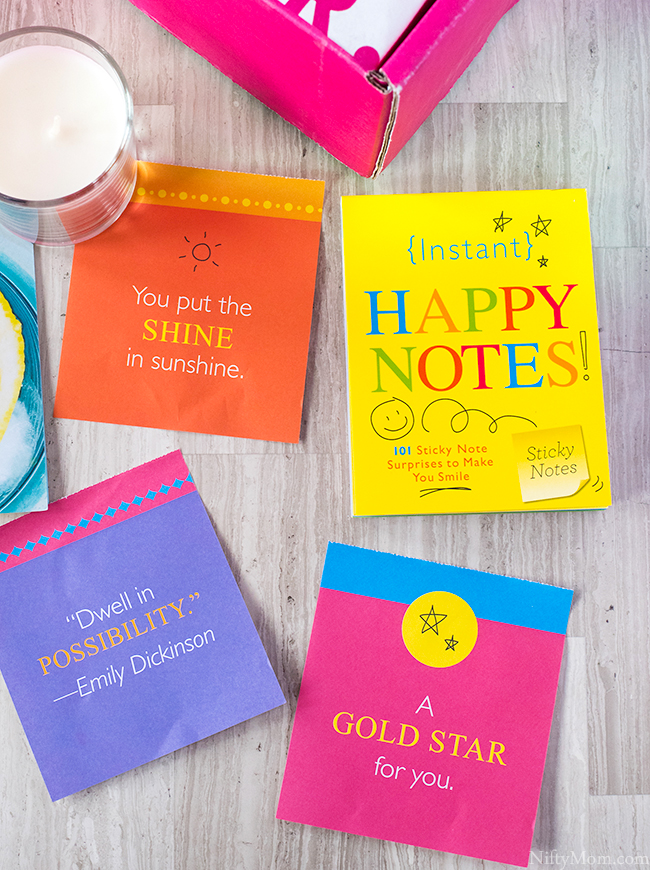 While it's hard to pick a favorite (as it is every month), I am going to have to say the Instant Happy Notes from Sourcebooks, Inc. are pretty fun and uplifting. A simple note of happiness to keep yourself positive or share with others to put a smile on their face.
Very close runner up is the Goldfaden MD™ Fresh A Peel Multi Acid Resurfacing Peel. The retail is #85, so I wouldn't normally pay that much to try something new out, but I am hooked. I love the way it leaves my skin after using it and it has been added to my skincare routine already.
Want to try out the monthly subscription? Visit here and use code SHOP5 (which never expires) for $5 off you FIRST Must Have Box!