This post is written by me on behalf of Tyson Foods, Inc. All opinions are entirely my own. This shop has been compensated by Acorn Influence, Inc. and its advertiser.
When life is hectic and I am all over the place, one thing I tend to overlook is eating meals myself at typical meal times. I know I am not the only one. So why can't we make time for a quick meal in the midst of the chaos around us?
For me, I tend to focus most my energy on the kids, especially in the mornings. My mind is racing, covering hundreds of thoughts while listening to the boys argue about nothing. Are they showered? Have they finished breakfast? Do I need to make lunches? What appointments do we have today? Why aren't they fully dressed yet? It goes on and on and my own hunger is overlooked more times than not.
For that reason, I am often on the lookout for quick and easy meal solutions to grab on the go. If I can at least get something made within a few minutes, I tend to be more successful not skipping a meal.
While I was at Walmart getting some groceries for the week, I spotted Jimmy Dean Simple Scrambles in the refrigerated meats section (next to the pre-cooked bacon). Fluffy eggs in under three minutes? Yes, please!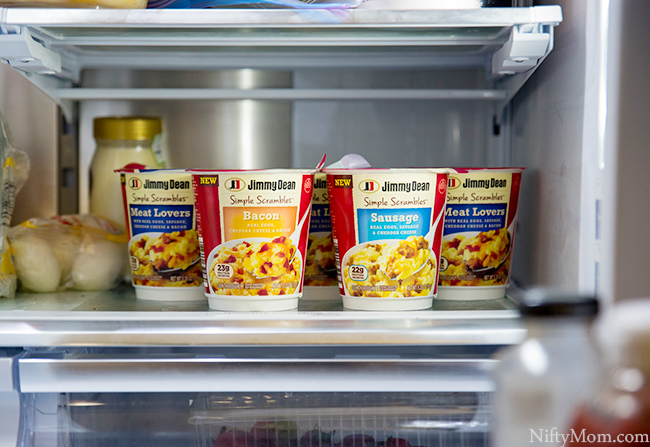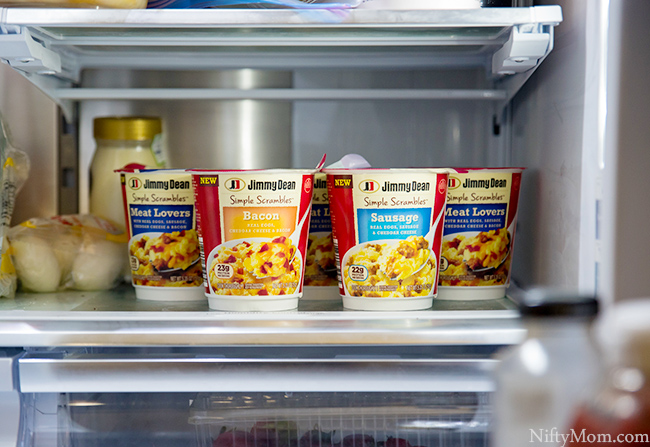 I grabbed each variety available (and some few extras): Bacon, Sausage, and Meat Lovers.
On those hectic mornings, making time for my breakfast is quick and easy to fit in. I don't really have an excuse to skip my own meal in the morning now.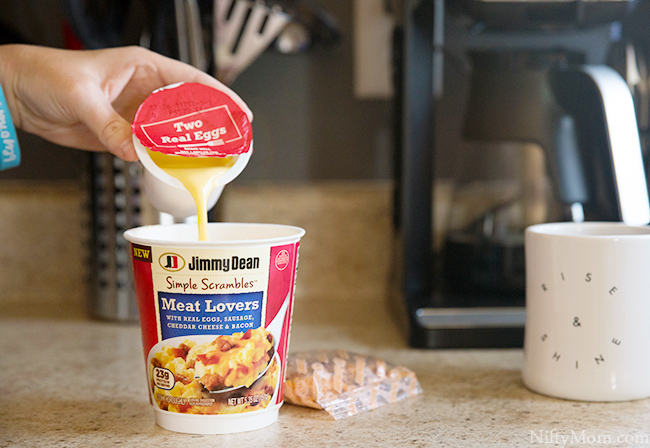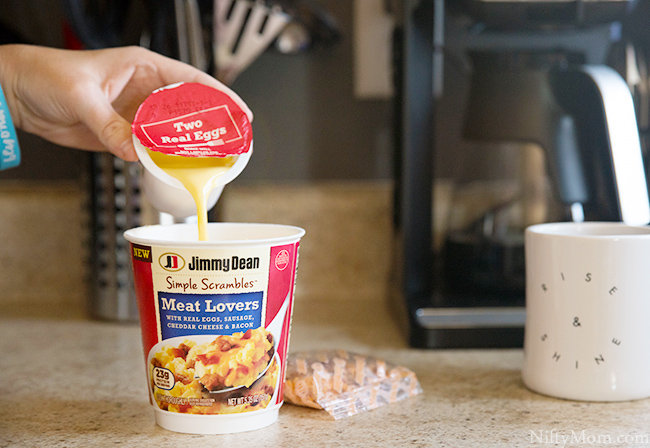 I simply need to add the eggs, microwave, add in the meats/cheese, mix, microwave and let sit for a minute. That means it is ready to eat in under three minutes from taking it out of the refrigerator. Just like that, it's easier for me to make time for my own breakfast.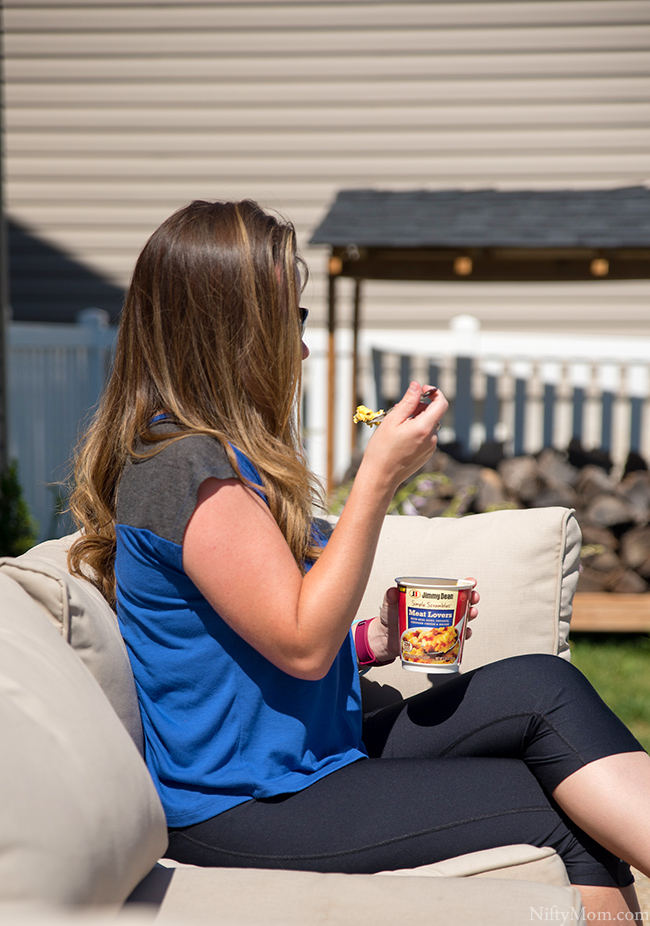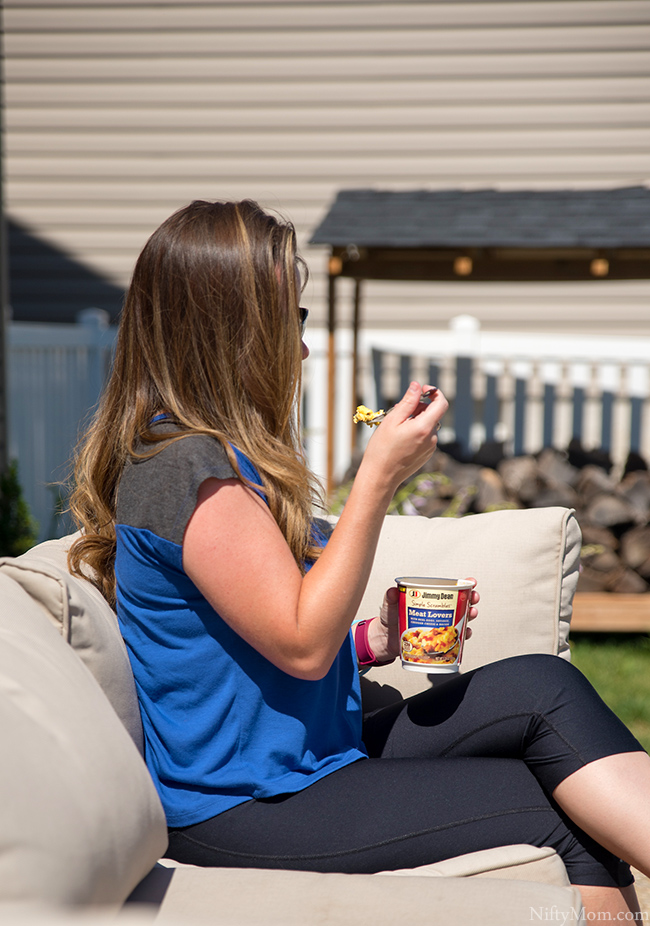 Plus it's summer, so there are those mornings when the kids sleep in, giving me some extra time to myself in the morning. Should I be cleaning? Maybe. But it's a great time to sit on the back patio with a cup of coffee and my Simple Scrambles. A peaceful breakfast is achievable.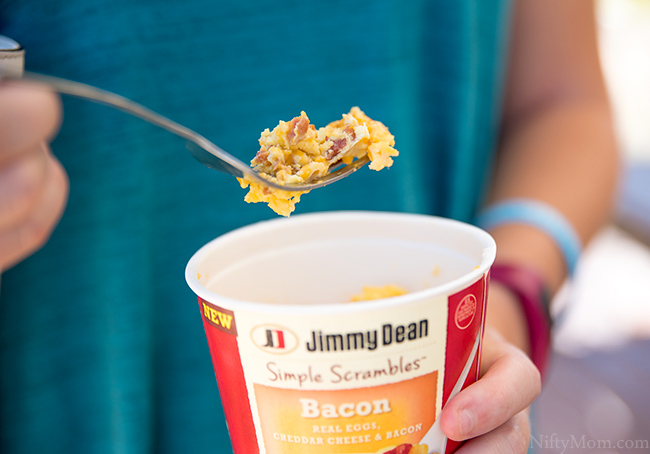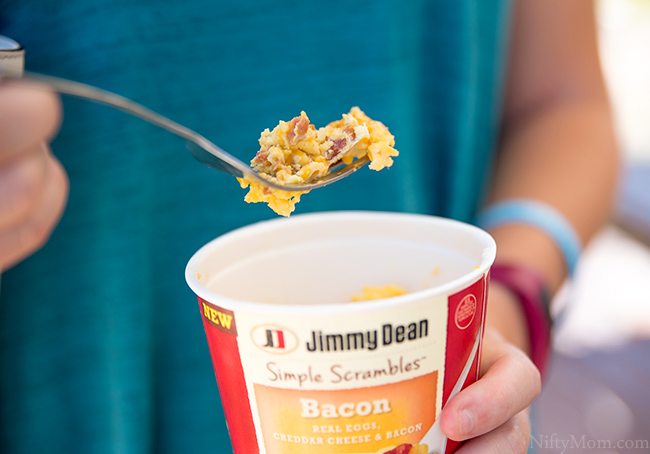 Next time you are at Walmart, check out Jimmy Dean Simple Scrambles in the refrigerated meats section. Bonus: on August 2nd this Ibotta offer ($0.75 off purchase) will be available!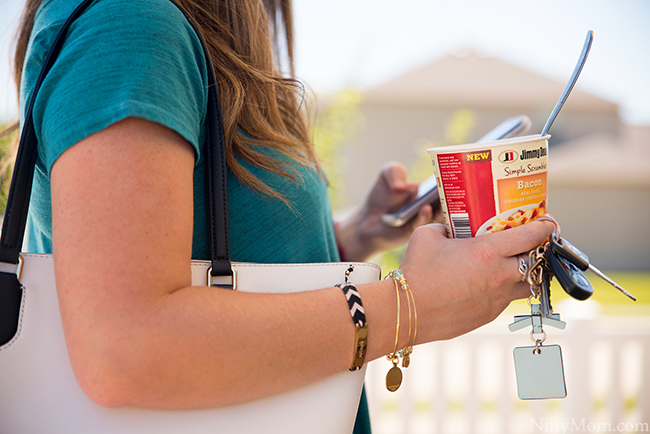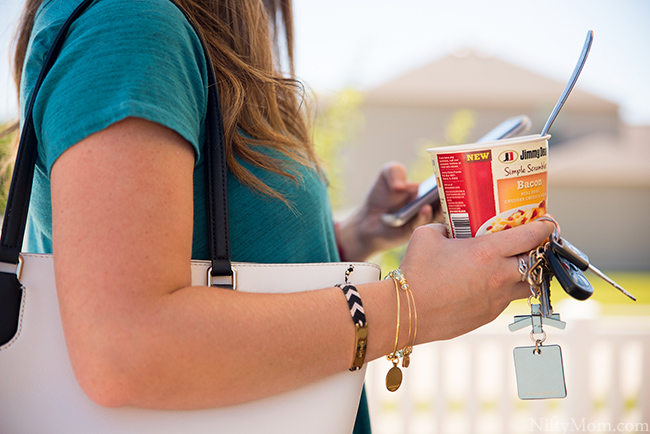 How do you make time for breakfast?