One of the kids' favorite things to do is eat out for lunch. If we have to run errands during the day, they plot against me to get lunch while we are out. However, more often than I would like to admit they get their lunch out. While this is a sponsored post written by me on behalf of Fazoli's®, all opinions are my own.
We are over halfway through the summer and let me tell you, the summer hasn't been going as planned. At the end of the school year, I got with my sister-in-law and we planned all these weekly day trips, adventures and activities to fill the summer months for our kids (five in total ages 5-8). I can't say for certain we've even done a handful of things from our list so far.
That's it. When it comes down to it, the summer has been busy in our households. I have been organizing, gardening, working, and even at times, just in a summer slump. Days upon days we would push things back when chatting.
Let's do it tomorrow.
It's too hot, maybe next week we will go.
There's not enough time to drive that far today. 
The kids were up late, slept in and I didn't want to wake them.  
The kids are too crazy, how can we take all five there right now? 
I am just too exhausted. 
Oh yes, the excuses have been flowing non-stop.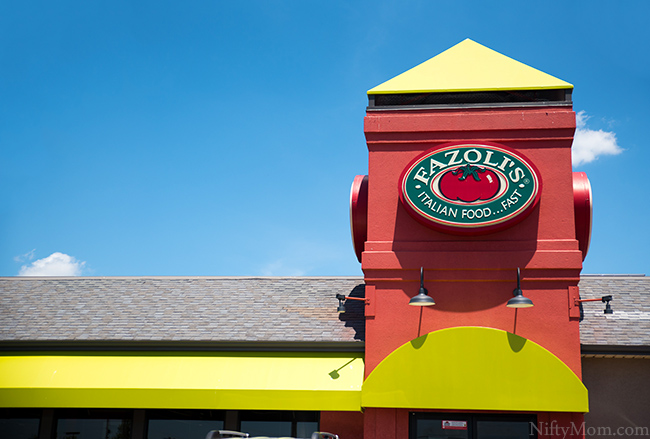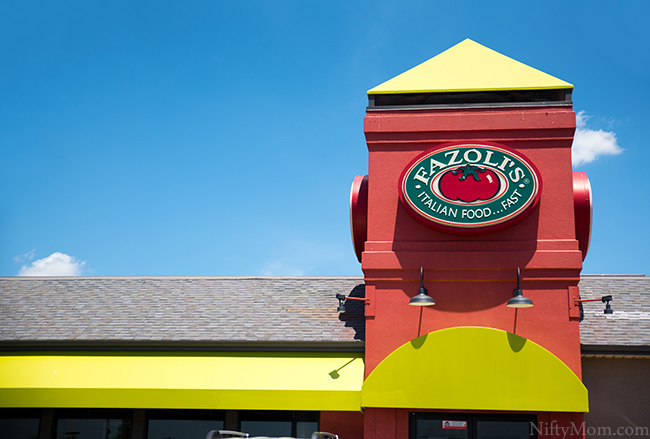 Then the boys started asking when they were going to see their cousins again. They live 8 minutes away. Why haven't they? Because mommy and auntie have been slacking, to say the least. I could give them all the same excuses we fed each other, but I spared them.
I sat down, revisited our summer list and noticed we were totally overzealous when writing it up. Everything on it was complicated, took a whole day or there wasn't even enough time in the day to do it. Do we really need to visit every single local attraction and park in a matter of months? Don't get me wrong, we love getting out and exploring, but we also need to be realistic. St. Louis is filled with countless attractions so our list was insane.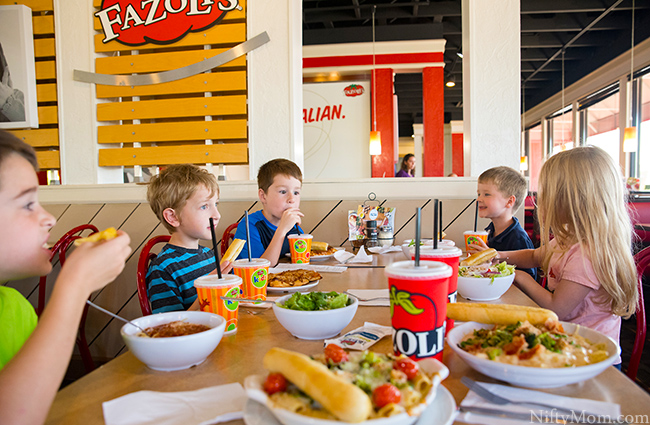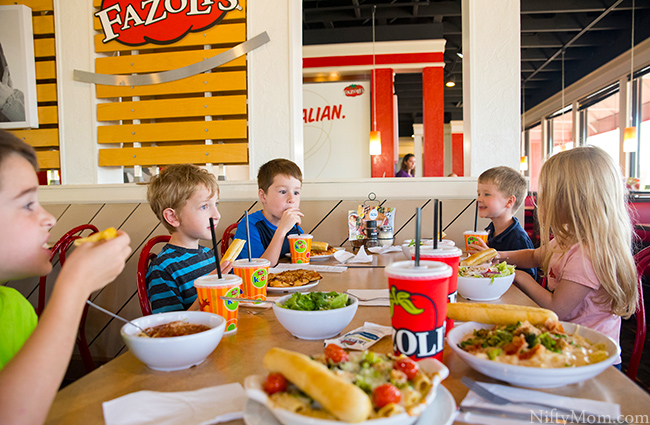 That day we simply planned an easy outing. Take the kids to lunch and a local park. With five kids, they almost never agree on what they want to eat. However, fresh pasta and/or pizza always wins with these five.
After a morning of cleaning, we picked up the cousins (and my sister-in-law) and the seven of us headed down the street to Fazoli's®, a place that brings back childhood memories.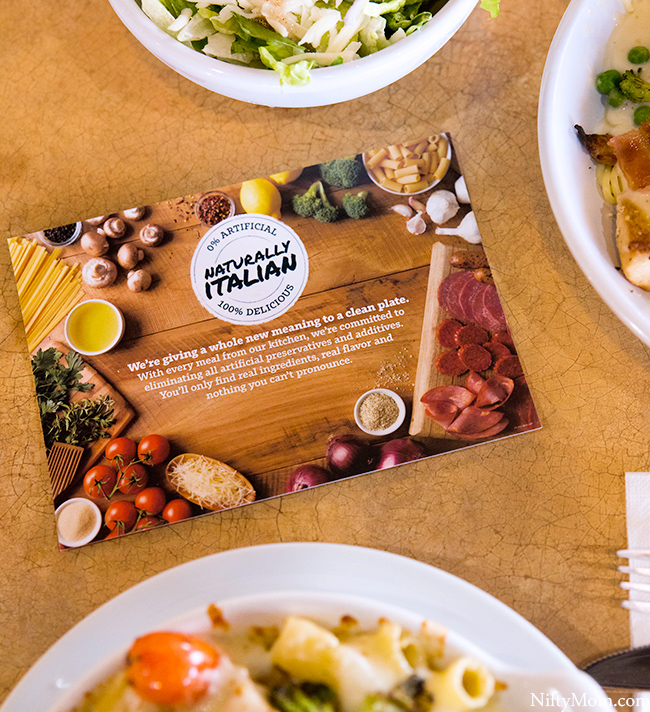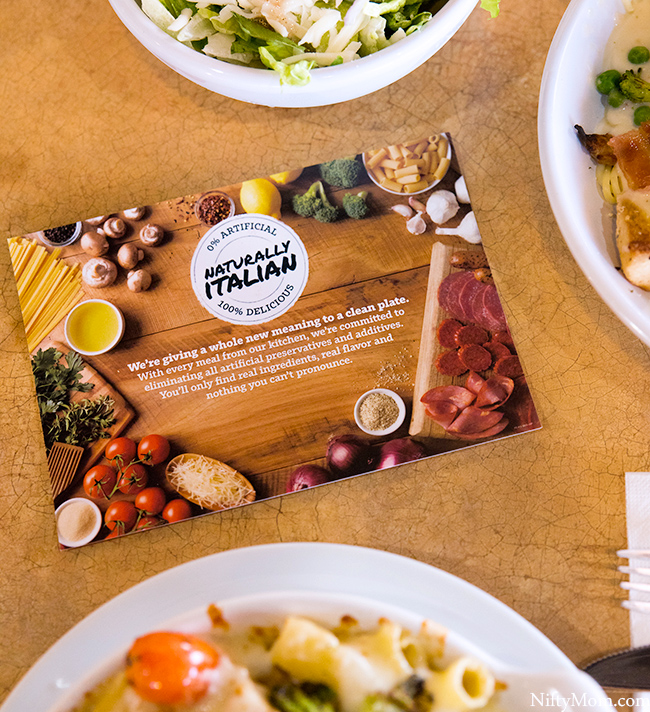 After we placed our huge order (pasta, pizza and salads galore) we found a table. I couldn't help but notice the signage on the tabletop: 0% Artificial 100% Clean "Naturally Italian". Their food menu got a makeover in June and is completely clean of all artificial sweeteners, flavors, preservatives and colors. They worked closely with nearly 50 suppliers to guarantee that a total of 81 artificial ingredients, colors and preservatives were eliminated from its food menu. That is a great commitment to their guests!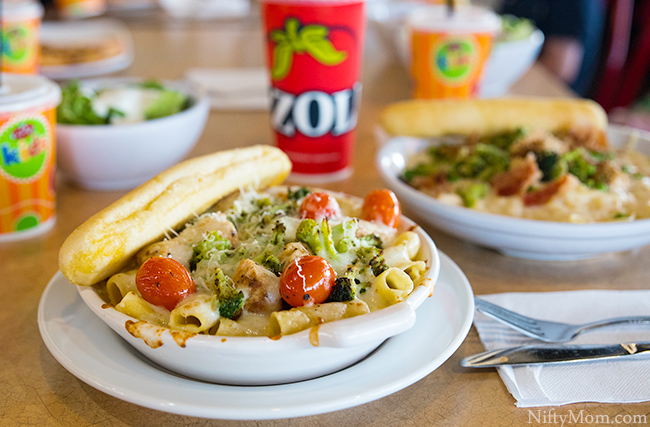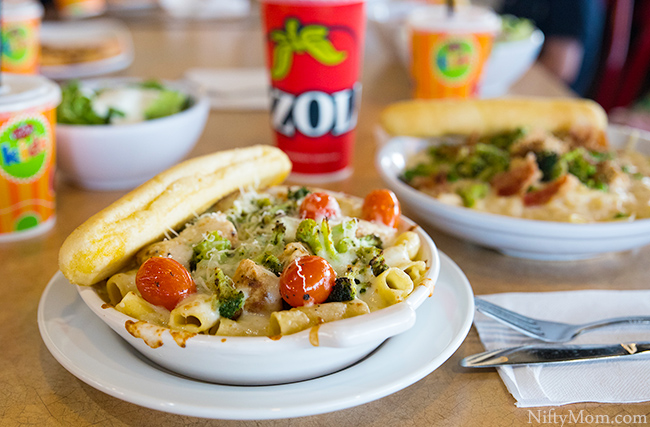 Within a few minutes all our orders were delivered to our table with the offering of fresh Parmesan cheese (a must for everyone, of course). Our food was high quality, fresh and a great value. All the kids were happy, laughing and having a great time together over lunch.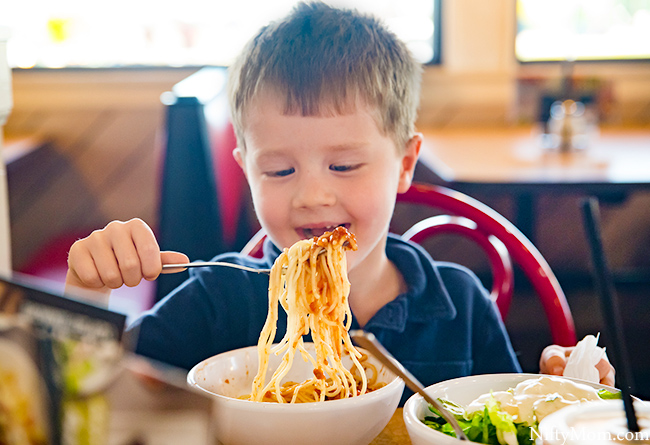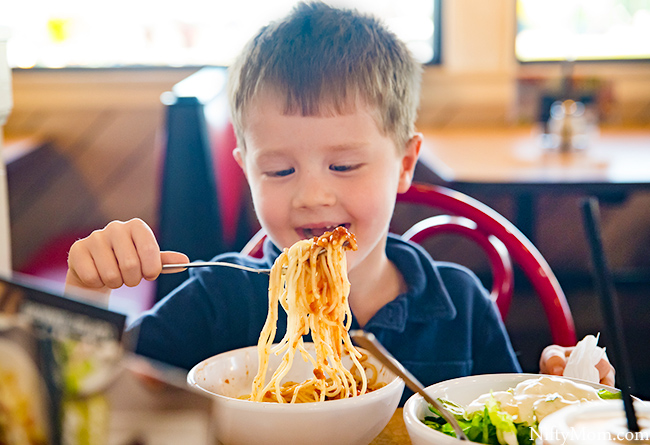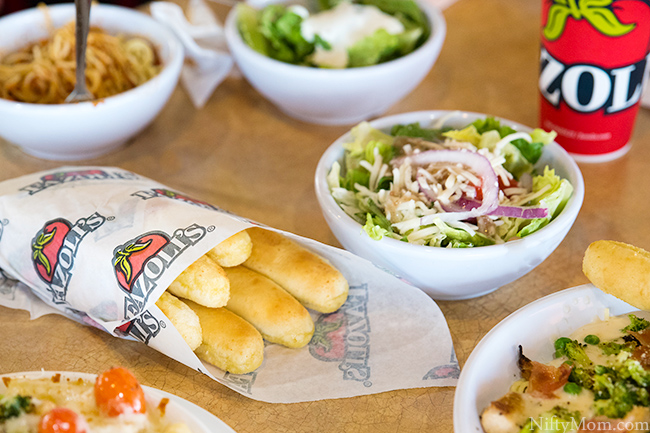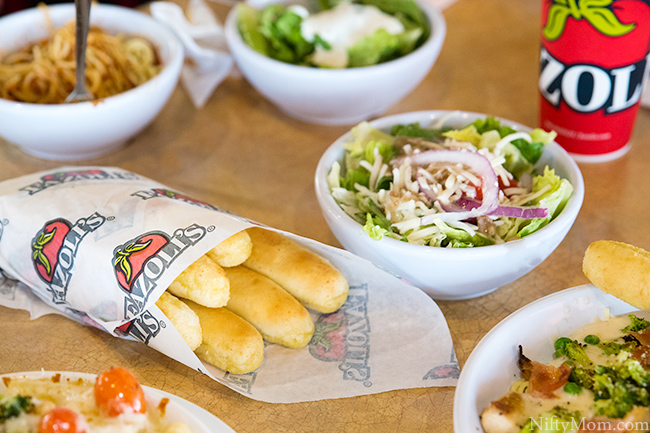 Plus, who can pass up endless Signature Garlic Breadsticks?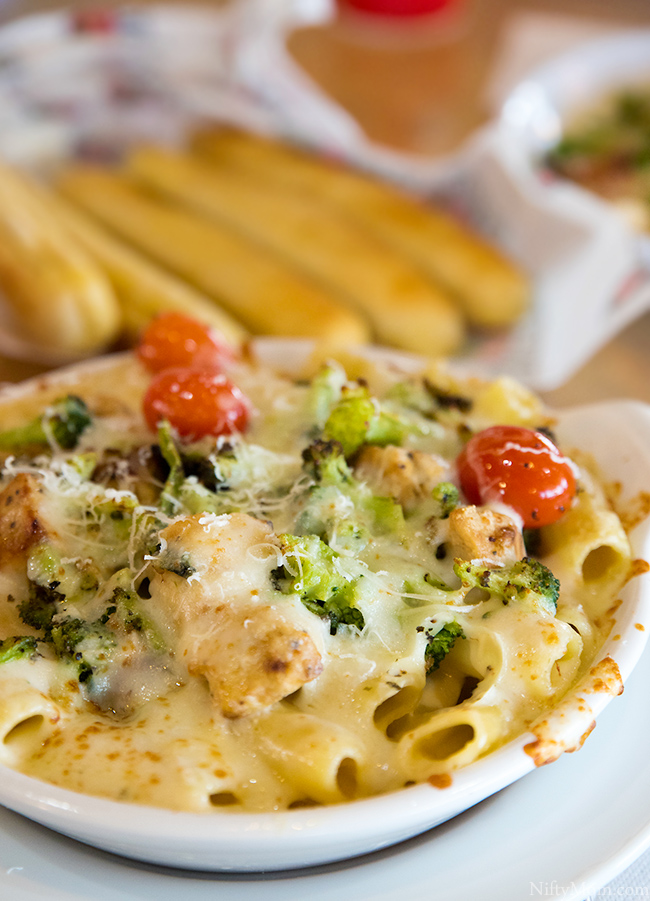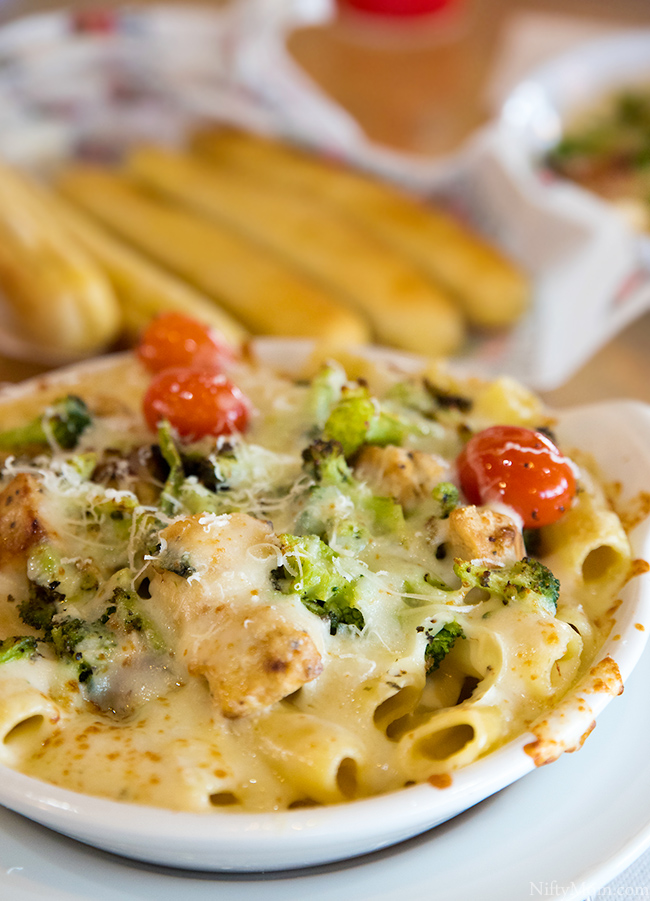 After our delicious meal (do you see that Chicken Broccoli Rigatoni, YUM!), we took our happy kids to their favorite local park. It is basically an outdoor nature learning play area.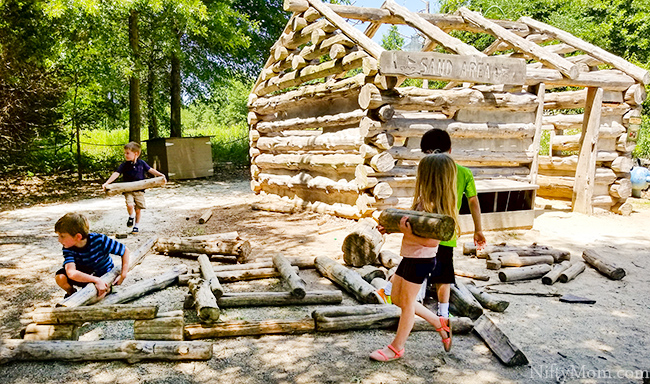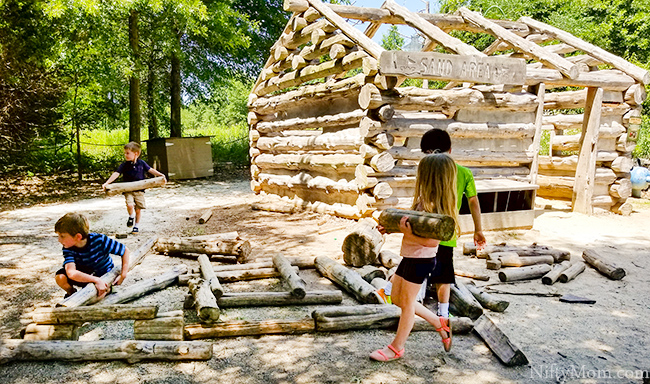 It is definitely the little things that keep them happy. We don't have to go all out and plan long day trips to keep them excited. A visit to Fazoli's® and a park is all it took.
Next time you head to Fazoli's®, be sure to grab this coupon for $3 off $10 or more!
This is a sponsored post written by me on behalf of Fazoli's®.