"I'm sharing cold and flu season tips & a gift featuring Zep as part of a sponsored post for Socialstars. All opinions are my own. #ZepSocialstars"
When it comes to the cold & flu season, this winter has been a rough one. Actually, rough is putting it mildly. Up until this year, we were pretty fortunate. The kids barely got sick and we had few visits to the doctor's office. So what changed?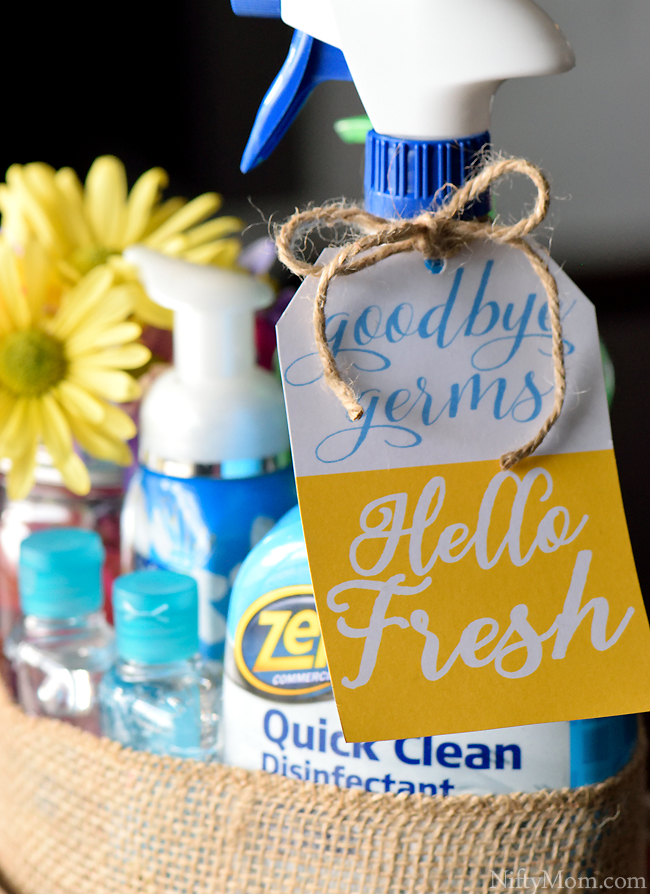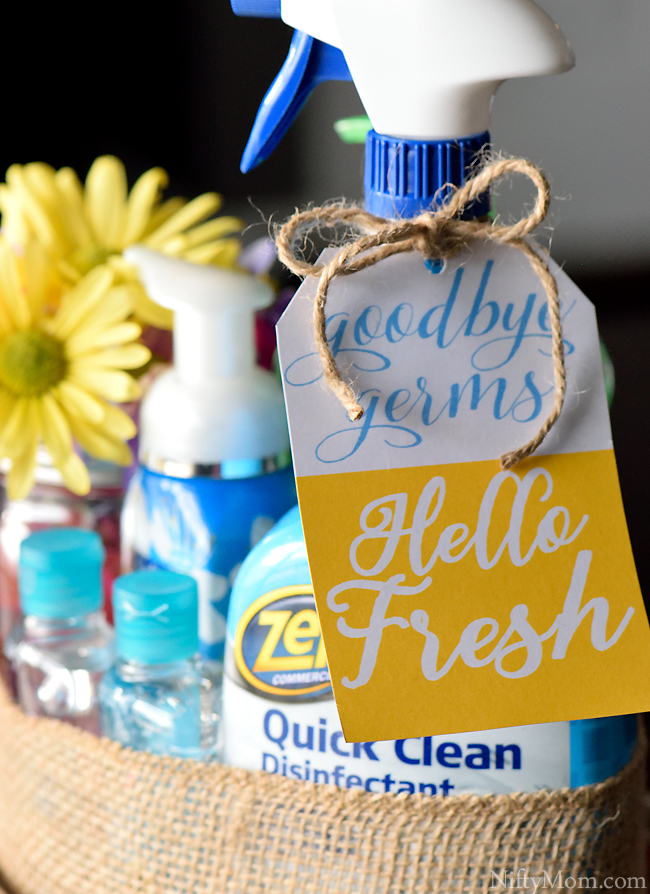 Kindergarten. My oldest started school this year and I was not prepared for the fact that there are germs everywhere and hardly avoidable. It only took until day three for him to come home sick and only two days later for both his younger brothers to get sick. After that, about every other week he would come home with at least one cold symptom.
Once the cold & flu season rolled around, for some reason he felt the need to tell me everyday who was absent, who got sick at school, and the it was always a friend he was playing with (or so it seemed). I was on constant guard that he was going to get sick again. Then over the last 6 weeks or so, the boys have been passing colds and stomach bugs around uncontrollably. Then it started hitting my husband and I as well. I cannot handle being down because of an illness.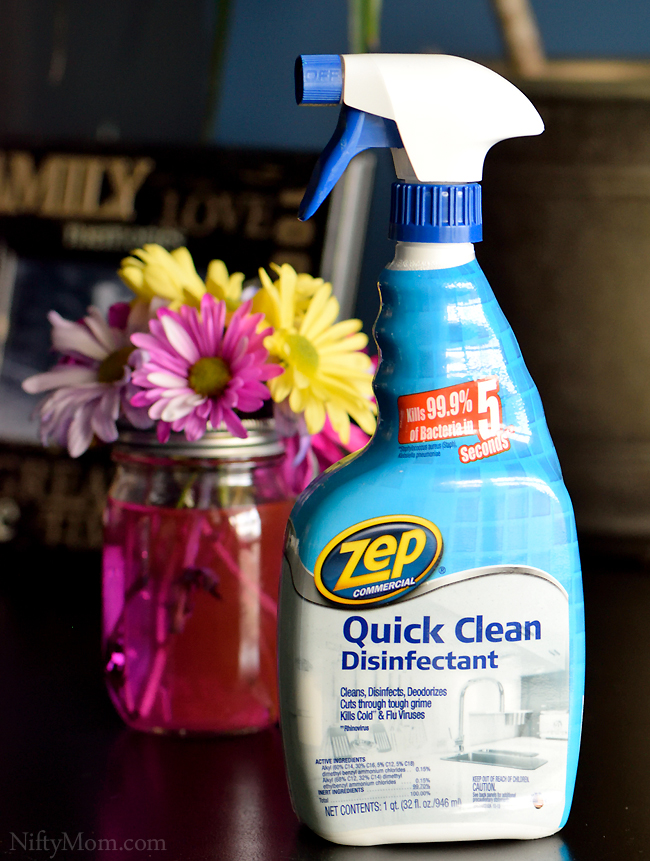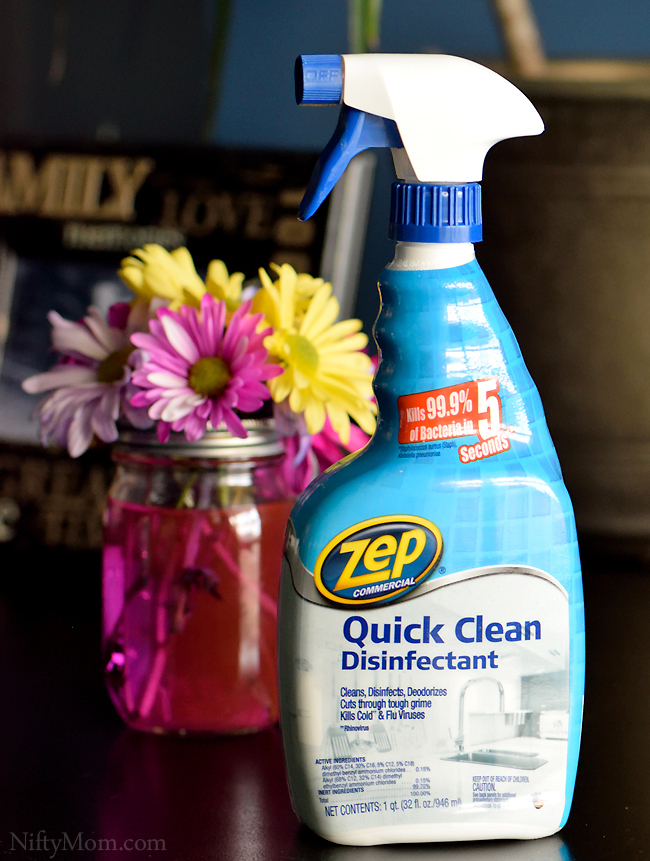 I had to start putting my guard up higher. I added hand sanitizers to every room in the house. I found myself constantly reminding the boys to wash their hands with soap and water, stop touching their face with unwashed hands, and to cover their mouth when they cough or sneeze.
I am wiping down tables and counters with disinfectant countless times through the day (especially after school). The CDC recommends EPA registered, hospital grade disinfectants, with a label claim for any of several non-enveloped viruses (e.g. norovirus, polio virus, rhinovirus) and Zep Commercial has two products meeting this guideline: Quick Clean Disinfectant and Antibacterial Disinfectant Cleaner with Lemon.
The Quick Clean Disinfectant is always getting used around my house, especially in the kitchen and bathroom. It kills 99.9% of bacteria in just 5 seconds so I don't have to worry about letting it sit on for awhile waiting for it to start working.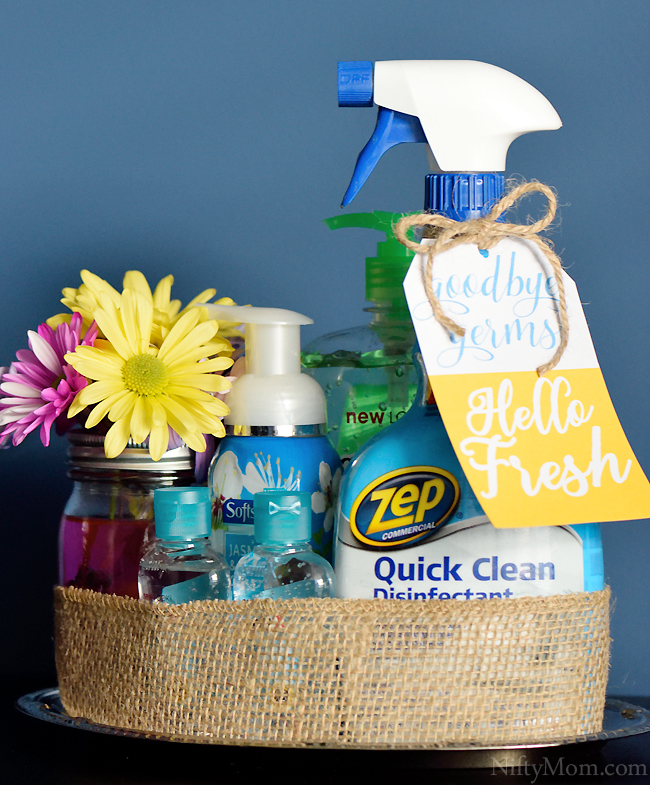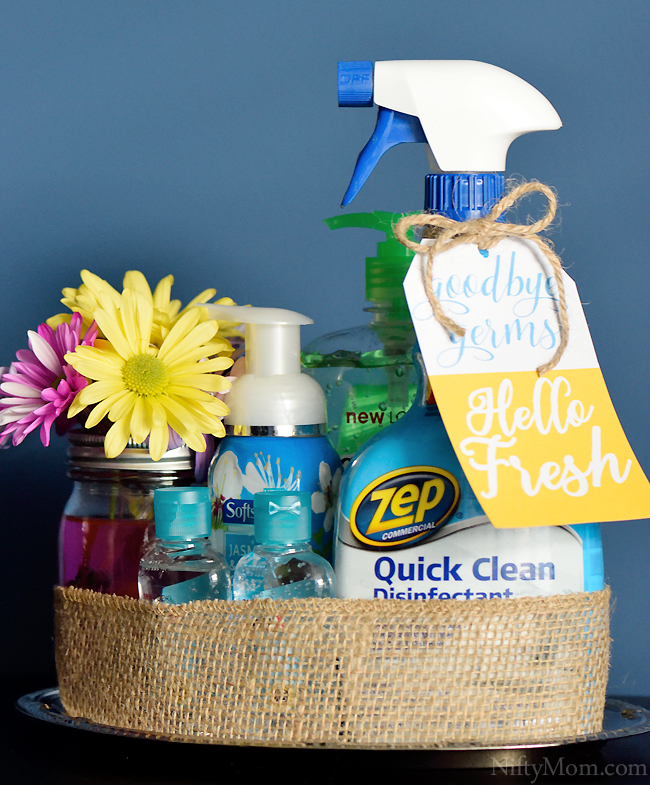 This week is spring break and it finally started warming up here. The kids are actually all feeling better. Before the break I thought it would be nice to put together a little gift for a friend who has been going through the same cold & flu battles. This would also be great for teachers as well. You can print the tag I made HERE.
We want to finish out winter healthy and bring on spring.
Goodbye germs. Hello fresh!