This casual brunch post is sponsored by Kellogg's. All opinions are my own. 
Boys. I'm outnumbered just about every day by boys. Before I knew I was going to have three kids, I never thought I'd be the only girl in the house (besides the dog). Most of my family members outside of the home are also males. Since I work from home, I don't have co-workers to interact with face-to-face each day. So there aren't many times I get to have 'girly' moments.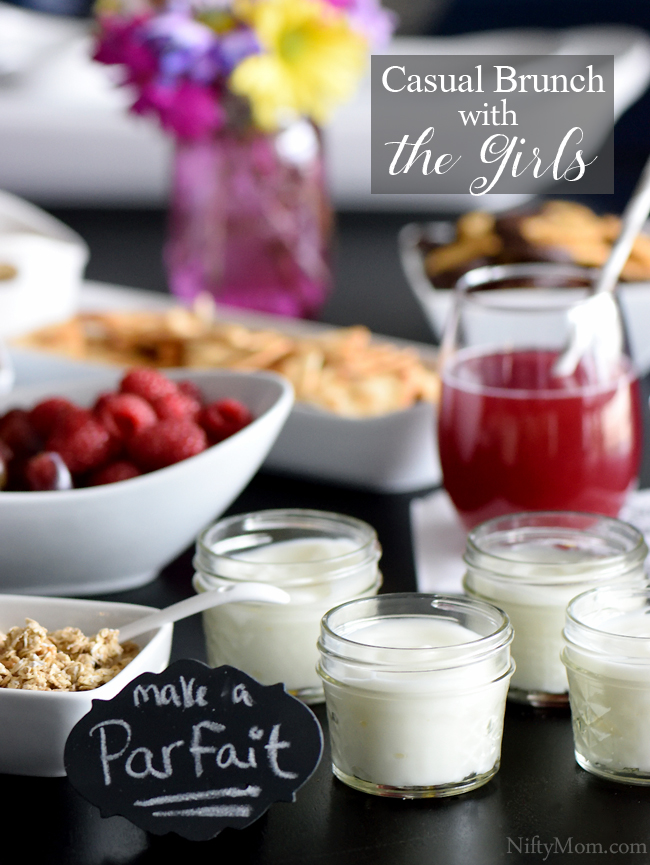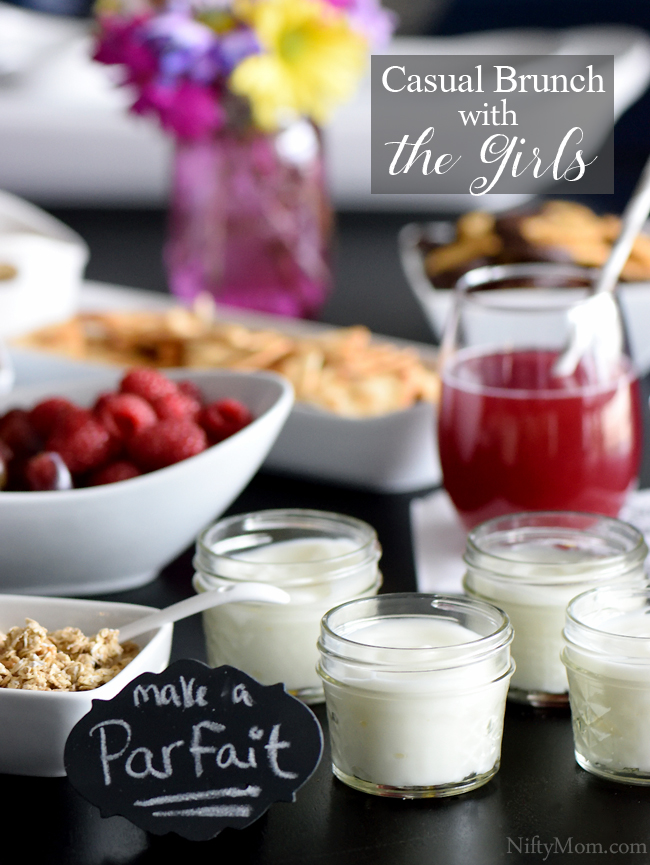 A few weeks ago when I was making chocolate dipped crackers, I discovered my need to get together with the girls. It's been months. We let life get in the way and too much time pass by. Just a few months don't sound like that long, but it is when you just need some adult conversation or just some girl chatter.
I wanted to keep it simple. We are all busy. My girlfriend and I like to throw fun themed parties with lots of activities and elaborate food spreads. But we didn't want to stress out about this one. We wanted to have a casual gathering to catch up, have some snack food, and relax.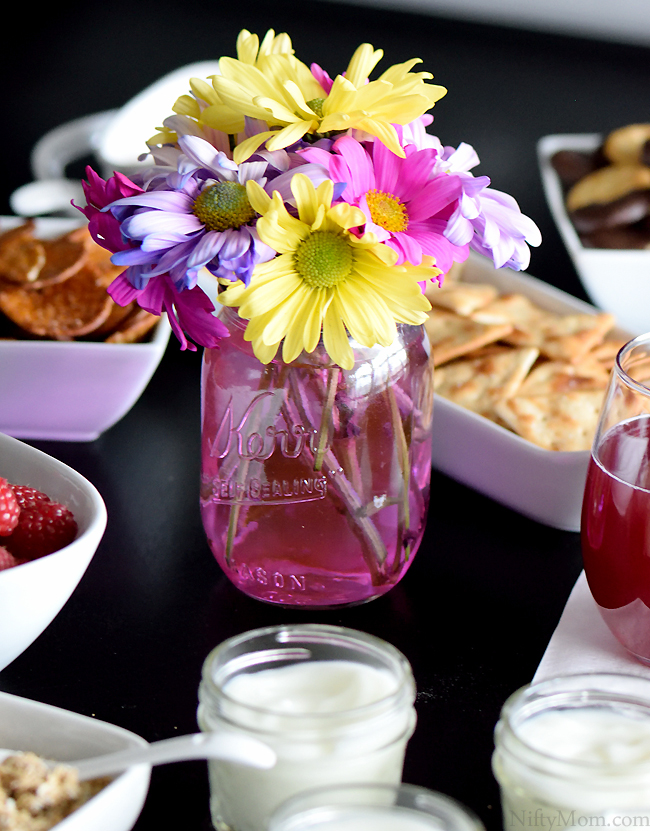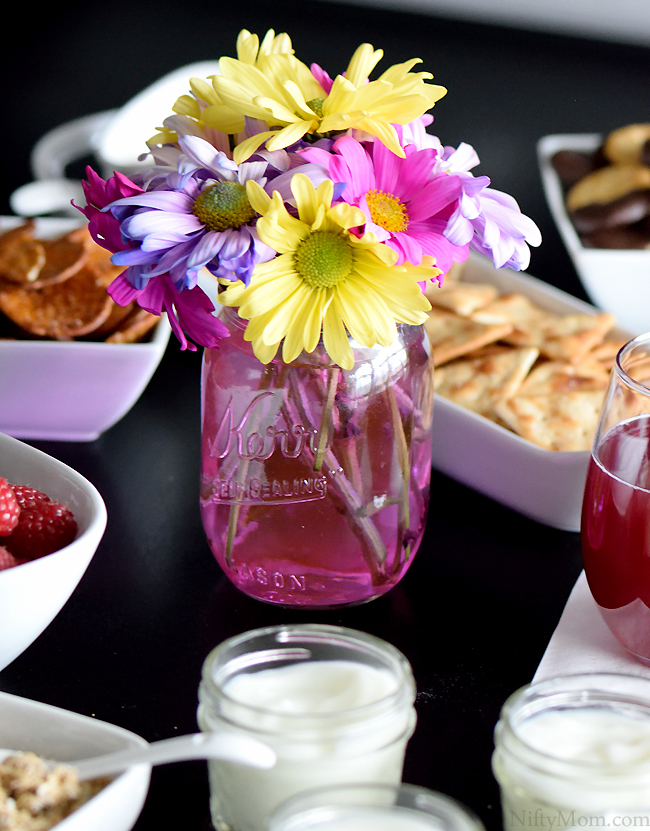 For the decor I kept it simple. I always keep fresh flowers on the kitchen island so I simply cut a handful down and placed them in a mason jar. Just a few flowers can really liven up the space!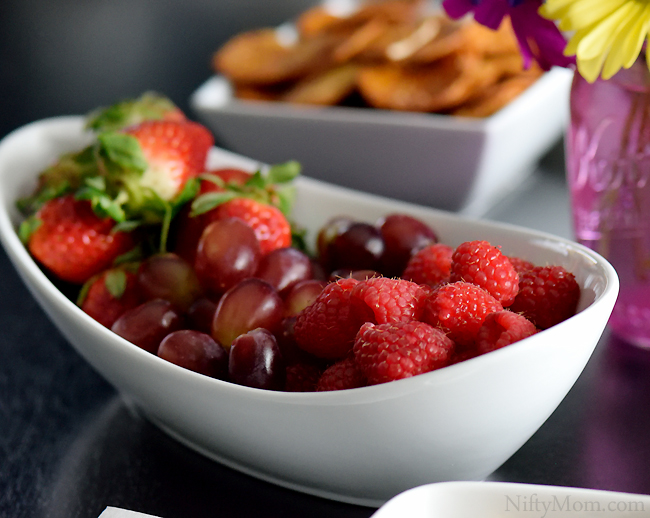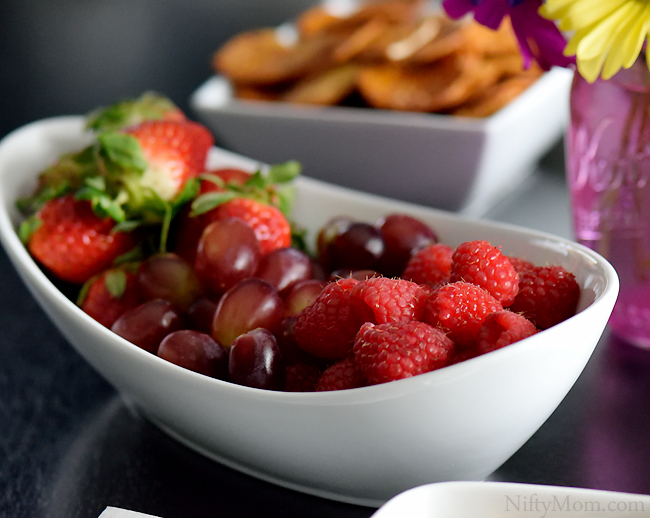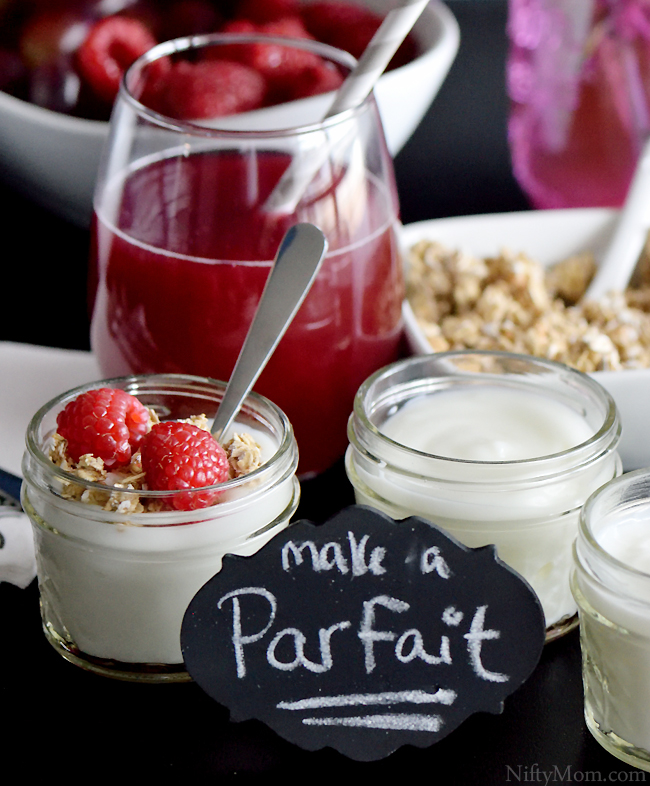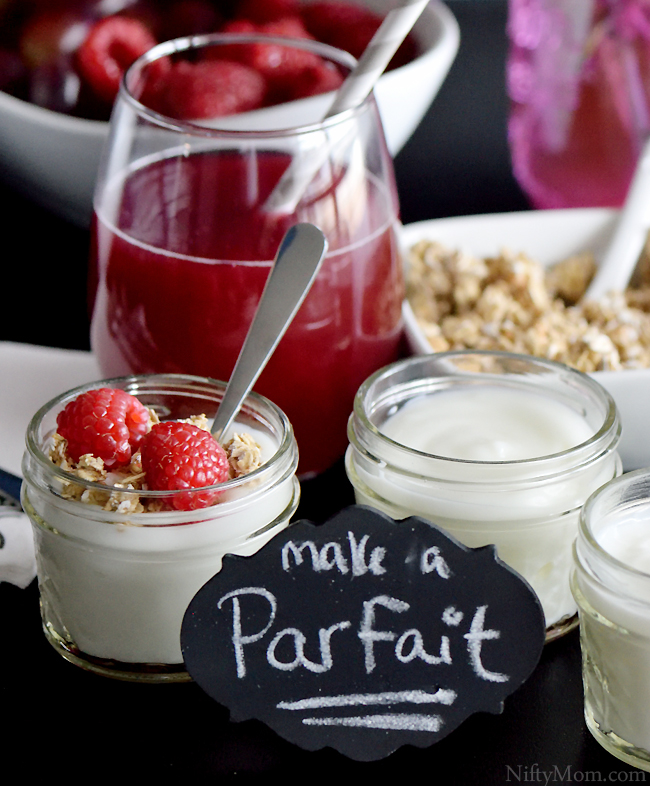 For the food spread I laid out a few options. Since we met up around brunch time, we had red fruits and I set out some little jars of vanilla yogurt for parfaits. This way the ladies could add in granola or fruits if desired. This also stuck with the elegant color scheme of red, black, white, and grays. Offering coffee and berry juice drinks also fit nicely.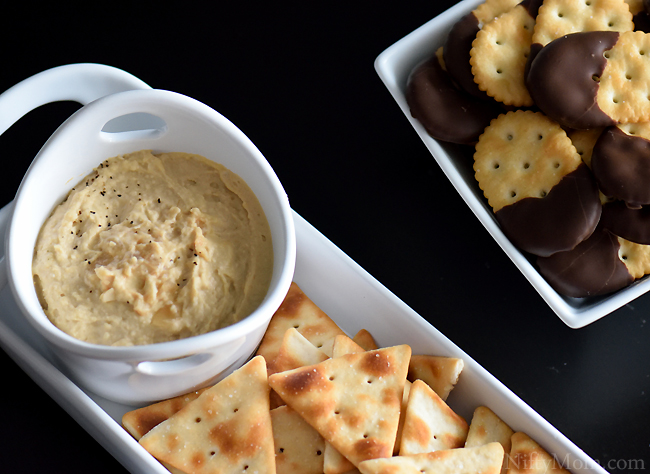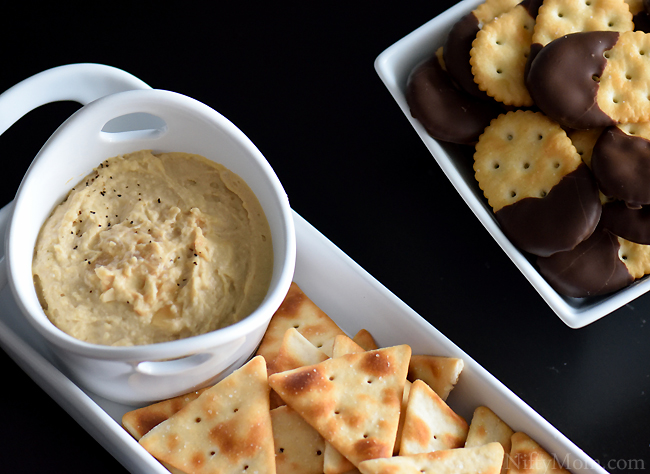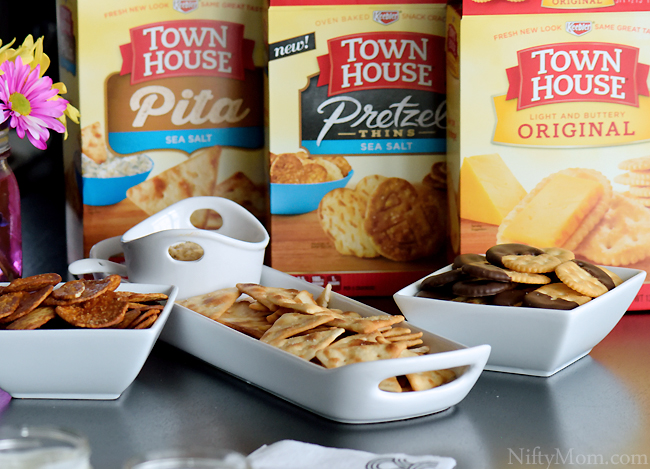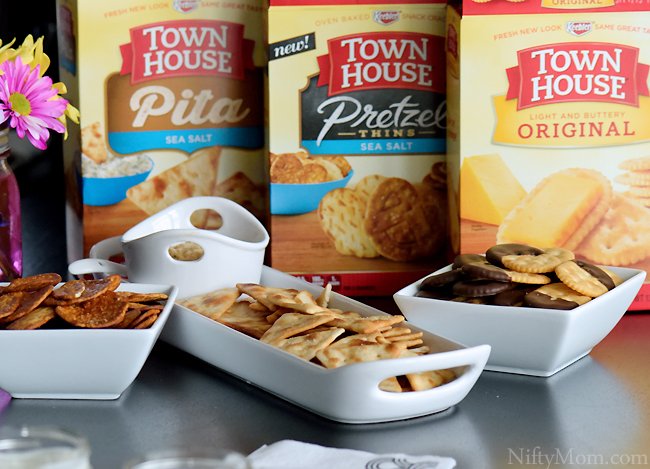 Different varieties of Town House® crackers were available for versatility. The Sea Salt Pita Crackers pair nicely with hummus. As one of my favorite easy sweet & salty snacks, I took the Town House® Original crackers and dipped half of each cracker in melted chocolate. Having a nice variety is important whether I am hosting a large party, or having last minute guests over casually.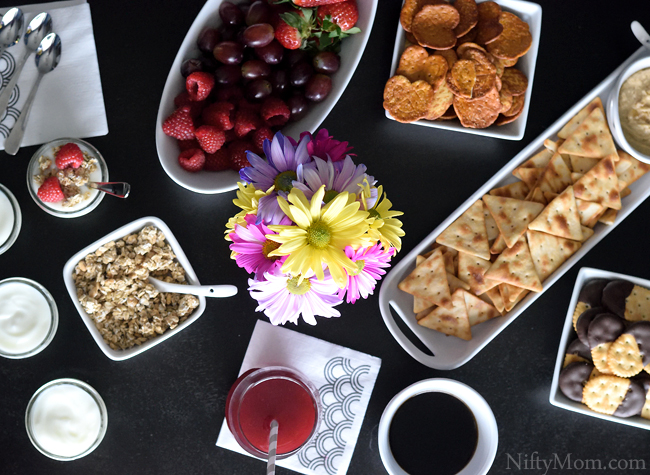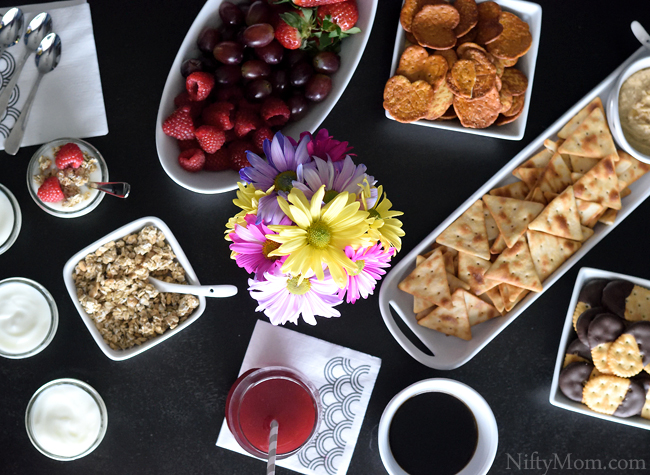 The setting was probably one of the simplest to put together, but stylish enough for me to have that 'girly' moment I rarely get.
When's the last time you got to relax and catch up with friends?


From presentably munch-able options, to dipping inspiration, to versatile possibilities, we have the variety that will help her stylishly host any type of gathering – from planned to impromptu.