This hot & cold beverage station shop featuring Keurig 2.0 has been compensated by Collective Bias, Inc. and its advertiser. All opinions are mine alone. #Keurig400 #CollectiveBias
Whether we are getting our family and friends together for the holidays or just to hang out, it calls for a lot of prep. We always have lots of different foods and desserts to satisfy everyone. But we also have to worry about drinks. When we have guests of all ages with all different tastes, the drink list can become long.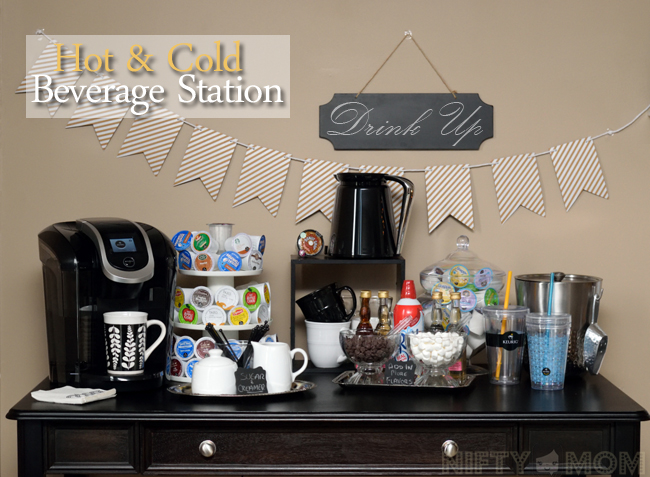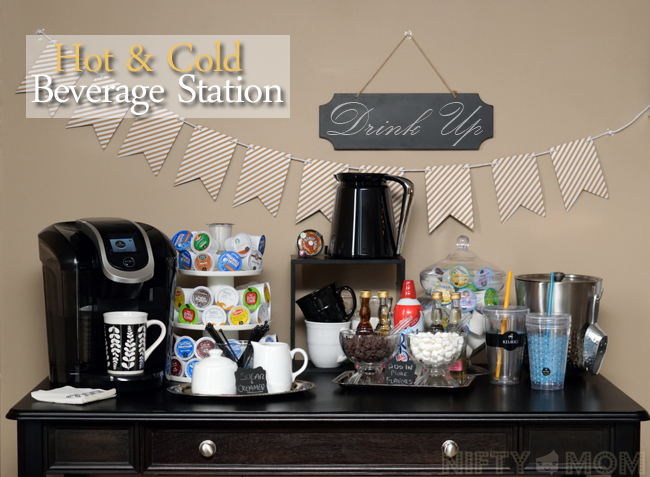 When I received and started using my first Keurig brewer over two years ago, I was instantly in love. It didn't take long for my collection of K-Cup packs to grow exponentially. The single-serve brewer served its purpose for my frequent random cups of coffee (or tea) throughout the day. Then I started using Brew Over Ice K-Cup packs to cool me off or when I just wanted a cup of iced tea.
About a month later we had family over for the holidays. First, let me tell you I get my love for coffee from my mom and her family. So when we all get together, coffee can go quick. While the Keurig brewer has been great when we all want something different, there were many times it would be nice to have a carafe sitting on the table while we are all chatting and catching up.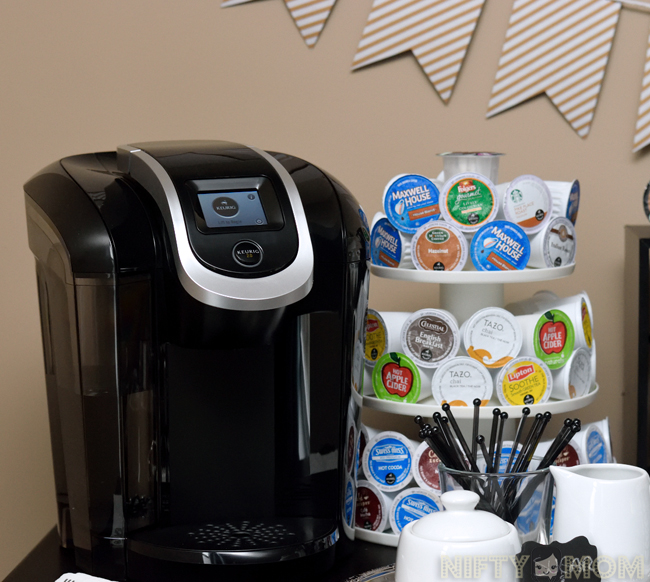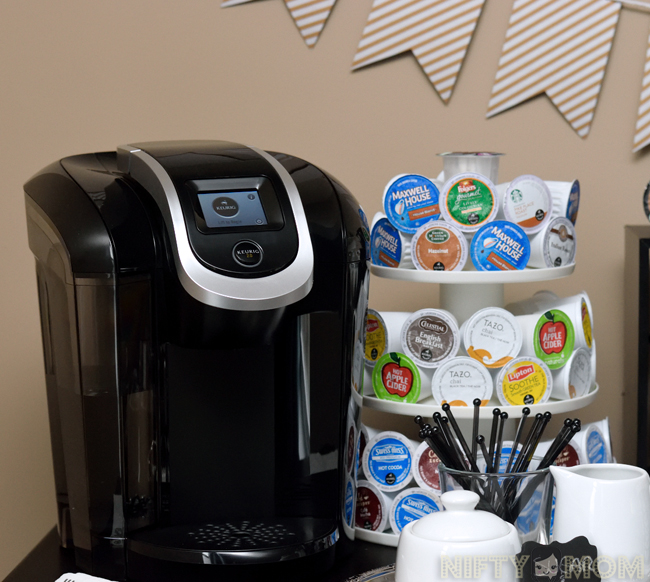 Those days are gone now. With the new Keurig 2.0, I can now brew a single cup or a four-cup carafe of coffee. That's right, both from the same brewer that also has new Keurig 2.0 Brewing Technology™, which reads each K-cup pack lid to deliver a perfect beverage every time. Since I have such a collection of K-Cup packs, this made me realize how I can now have an awesome hot & cold beverage station whenever we have guests.
The best way I have found to display a wide variety of K-cup packs, is on a basic 3-tier cupcake stand. For my beverage station, I keep all the hot brew K-Cup packs together. With over 400 different K-Cup packs that Keurig offers from 60+ brands, it isn't hard to get a good variety.  I like to always have at least two different tea varieties, five different coffee brews, hot chocolate, and mocha.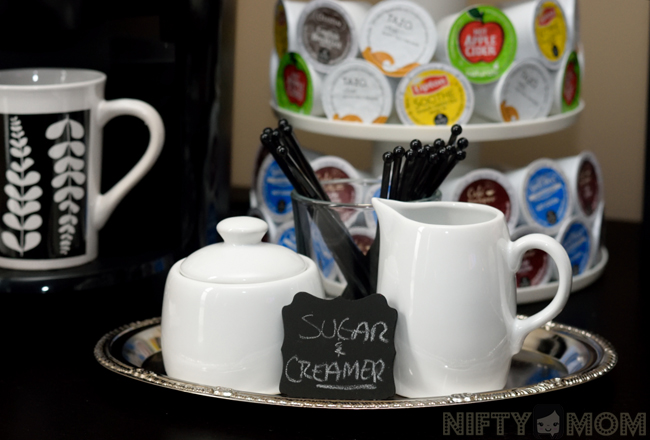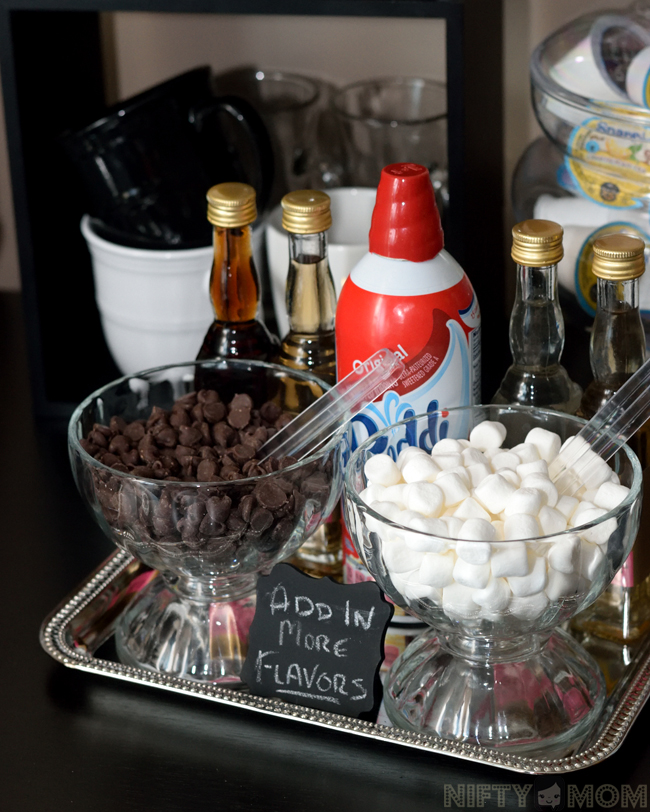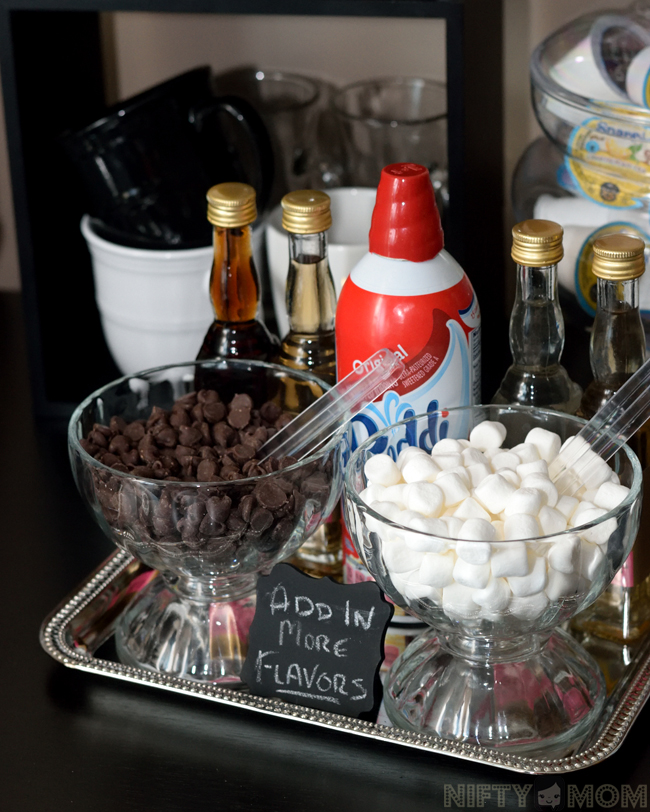 Since most people like their drinks different, I leave out some things to mix into the drinks:
Chocolate chip morsels

Mini marshmallows
Whipped cream
Liquid flavors: Hazelnut, Vanilla, Caramel, Peppermint
Sugar
Creamer and/or milk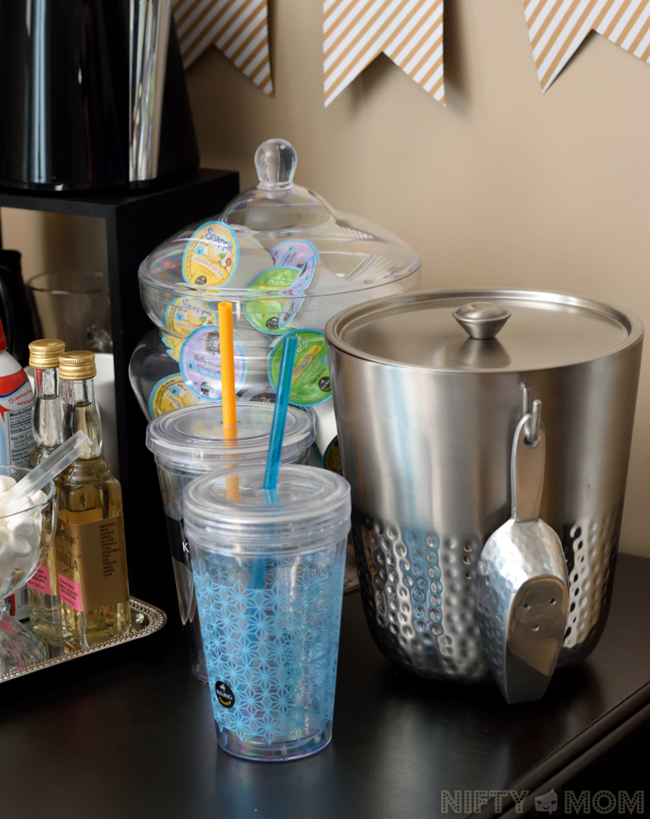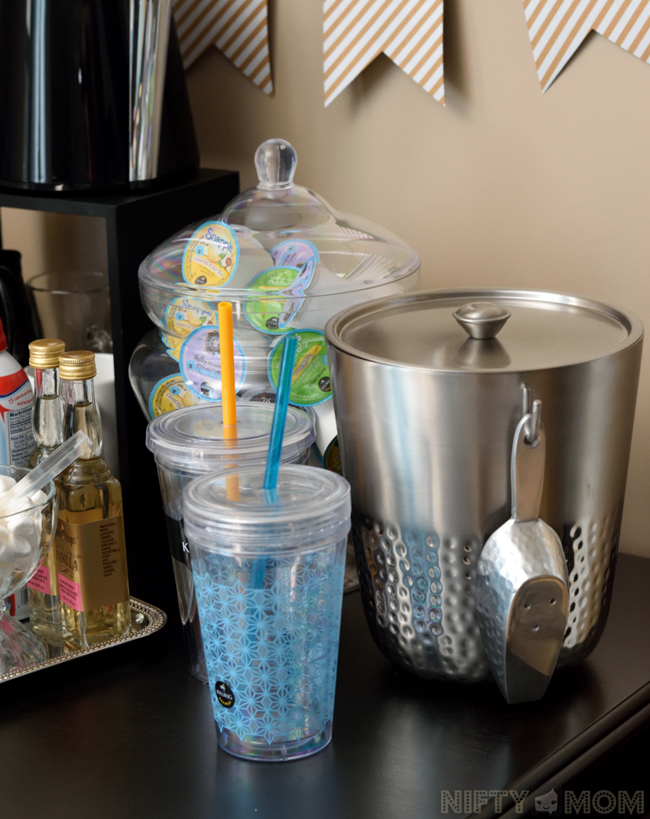 Cold beverages are made possible with Brew Over Ice K-Cup packs, which I keep in a large jar. Some varieties I keep on hand include iced coffee, iced tea, fruit brew, and lemonade. I keep plastic tumblers available, along with ice, to easily make the drinks in the same place.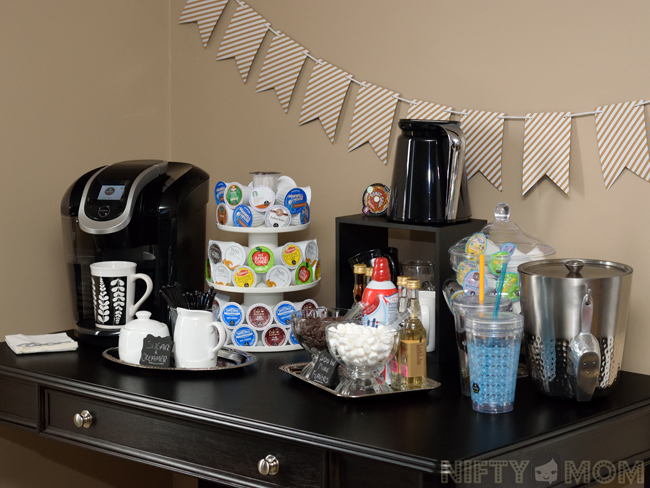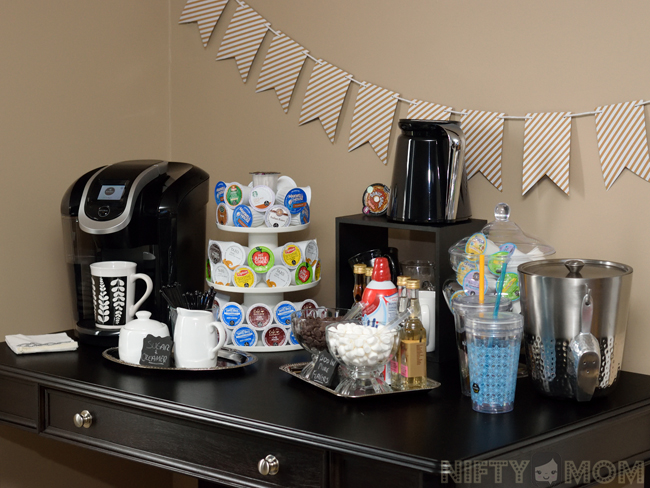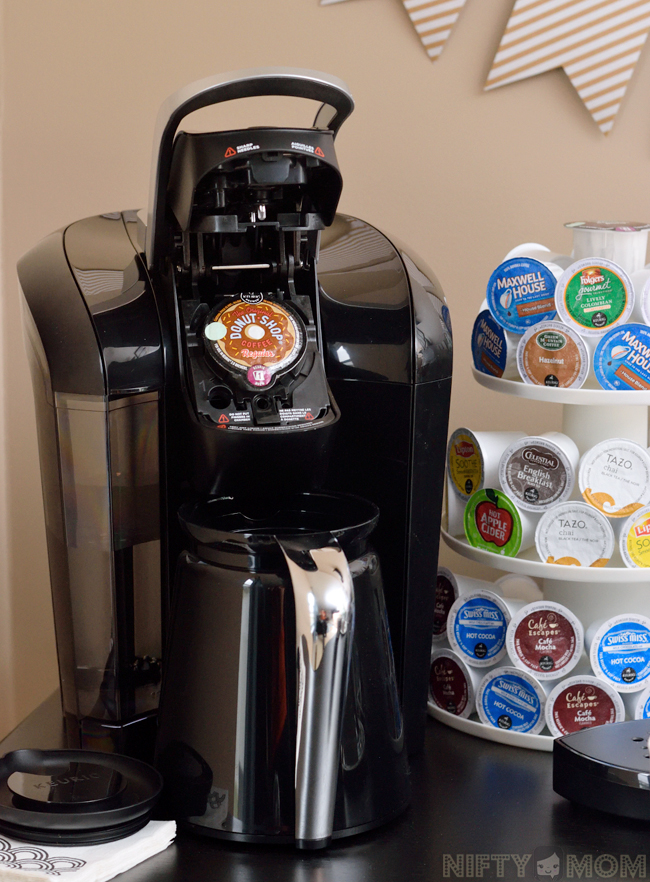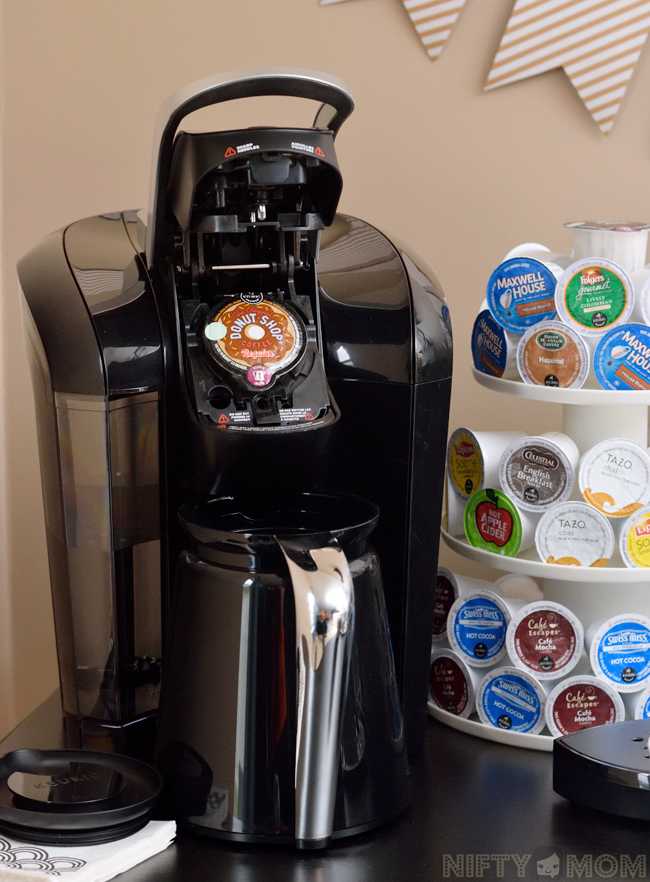 With the Keurig 2.0, now I can put in a K-carafe pack and have the 4-cup carafe full and ready right when the guests arrive.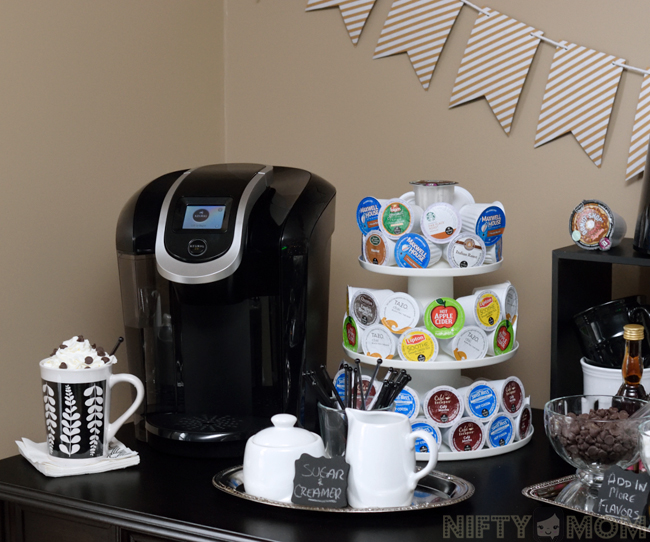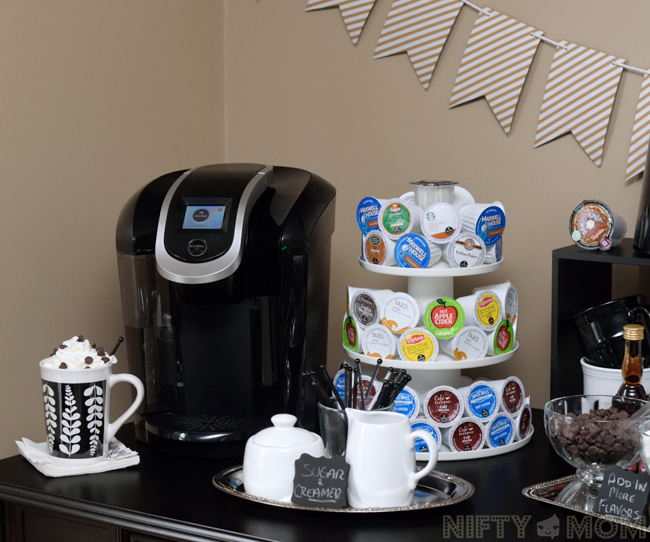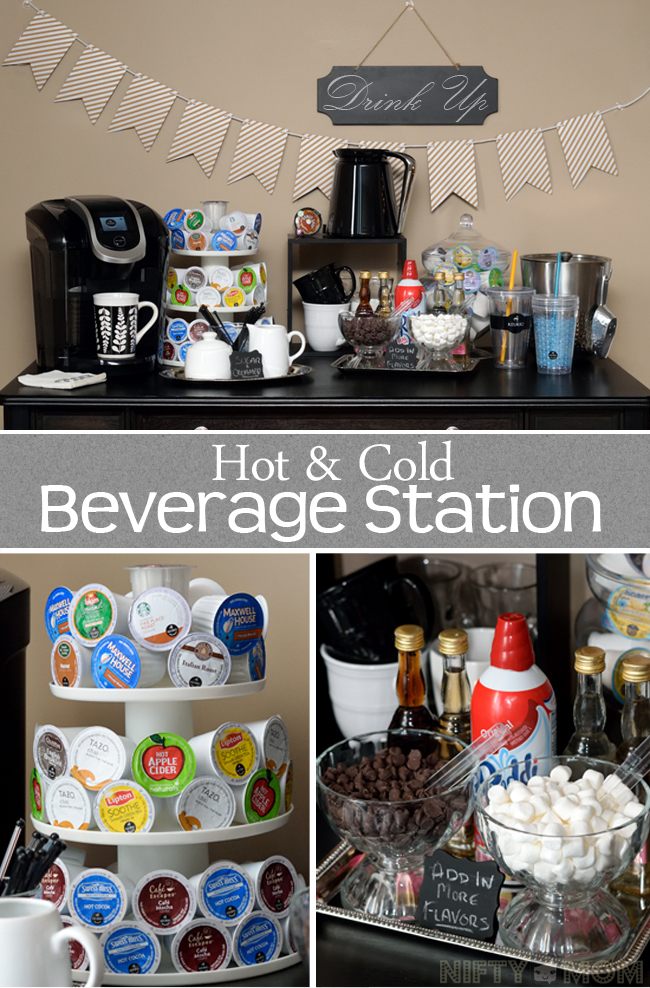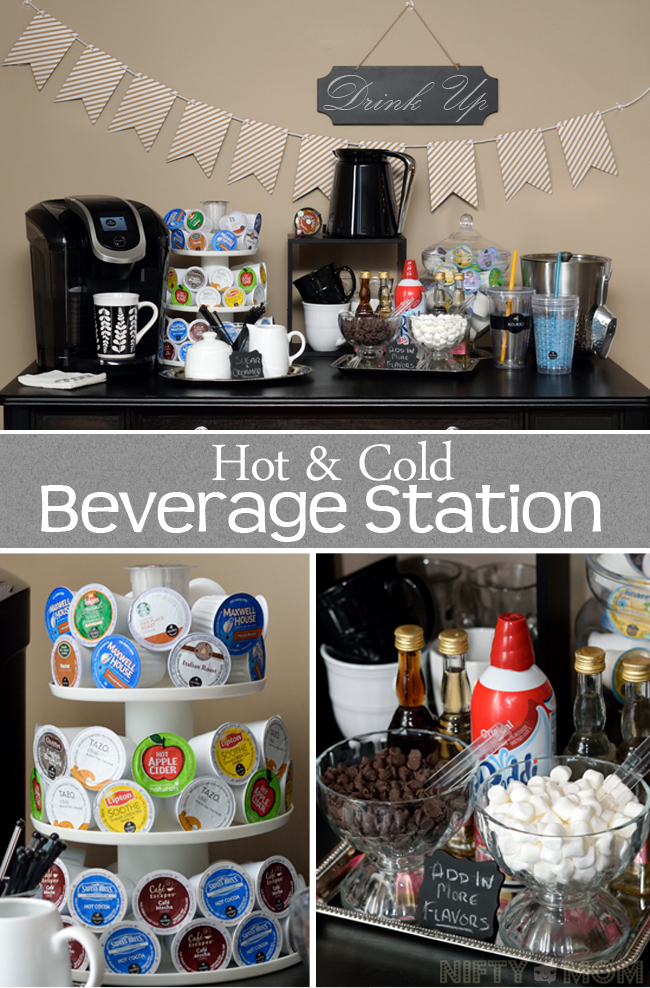 The beverage station is perfect for all season and with all the options available right at the same table, there is something for everyone, even the kids.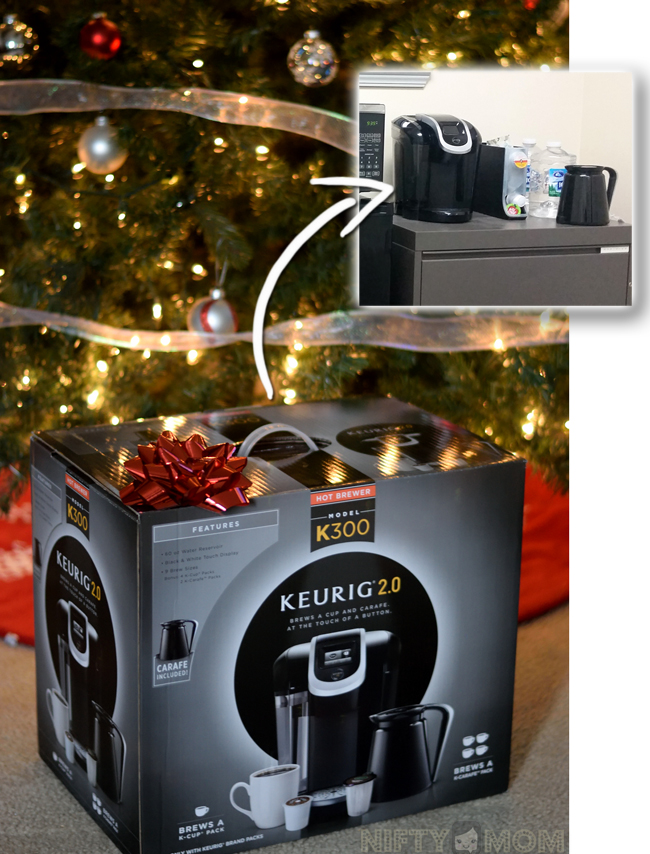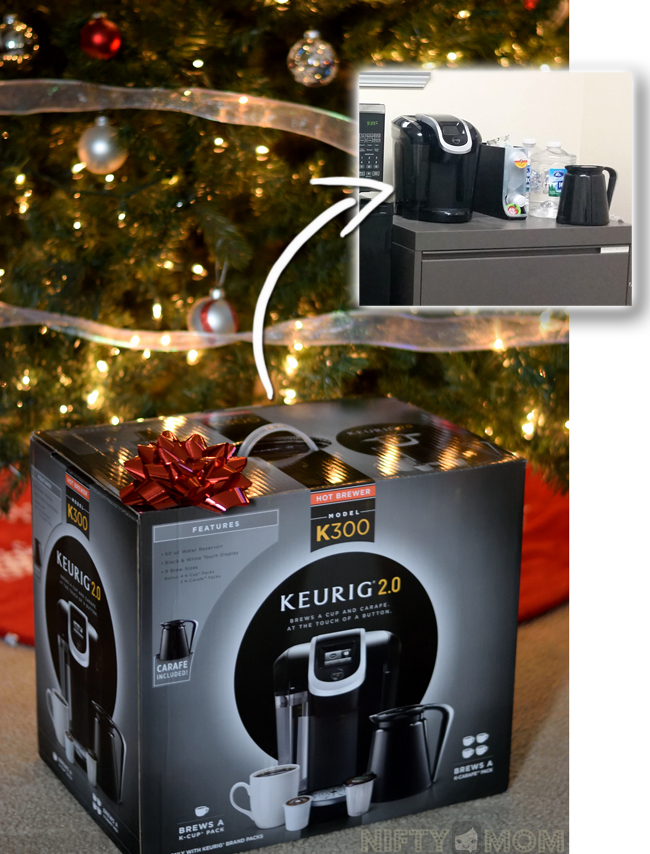 For the last year or so my husband has been talking about wanting a Keurig brewer in his office. He even tried talking me into giving him mine (never happened). So this year, I was able to gift a Keurig 2.0 to him. Since he doesn't really like surprises, I had the brewer waiting for him with a bow one day after work. He was pretty anxious to use it, because the next morning I woke up, it was gone. About an hour later I received a text message with a picture if the Keurig 2.0 set up in his office. It was the perfect gift for him this year!
The Keurig 2.0 is available at Target, where K-Cup packs and K-Carafe packs of all kinds can be found. For the latest updates and varieties, be sure to follow @Keurig on Twitter and become a fan on Facebook.
What is your favorite type of drink to brew?