This easy Hot Artichoke Dip recipe has been compensated by Collective Bias, Inc and its advertiser. All opinions are mine alone. #MustHaveMayo #CollectiveBias
4 days until Christmas! 4 DAYS until Christmas!! That is what I woke up to yesterday. My boys chanting '4 days until Christmas' repeatedly. But wait, what? Only 4 days? How? Where'd the month go? There's still so much to do, things to buy, and most importantly…food to make.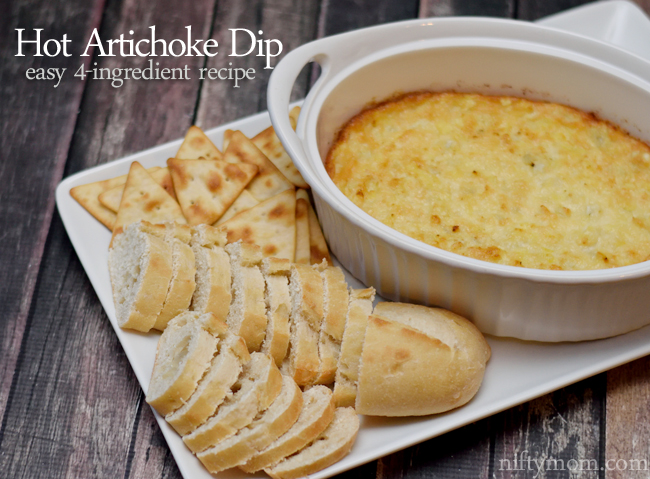 I'll be honest, I had most gifts purchased in July. However, there are still a few things I need to get. I was still placing online orders this morning (thank goodness for free 2-day shipping). Plus there are still about three stores I need to get to in the next few days. After I finally realized how little time I have left before the holiday family gatherings, I starting my list making. I am a serious list maker as you already know, but this month has been crazier than ever and even I can't keep up with my own lists. Now, aside from the gifts, I find myself questioning what foods and snacks I will be making for each get-together we have left this year.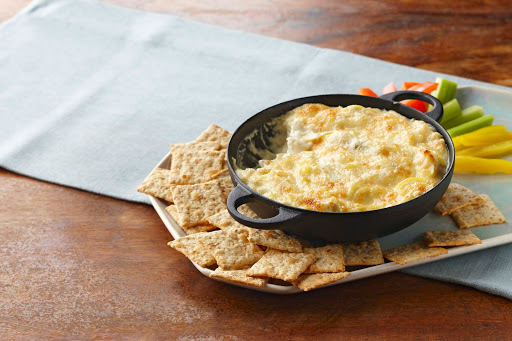 As much as I love creating new dishes and appetizers, I don't always have time to experiment and come up with ideas myself. That's when I turn to the web. It doesn't take long to find endless recipes, I even have a folder of bookmarks in my browser's toolbar called 'Recipes' so when I need something quick, I can easily find one. And yes, I know I can go to Pinterest to search recipes, but then I get lost in the blackhole of Pinterest, and I don't have time for that. One of those recipes I pulled up for the holidays is this Hot Artichoke Dip from KRAFT. Dips are a must anytime we have guests over or if we are bringing a dish to a party.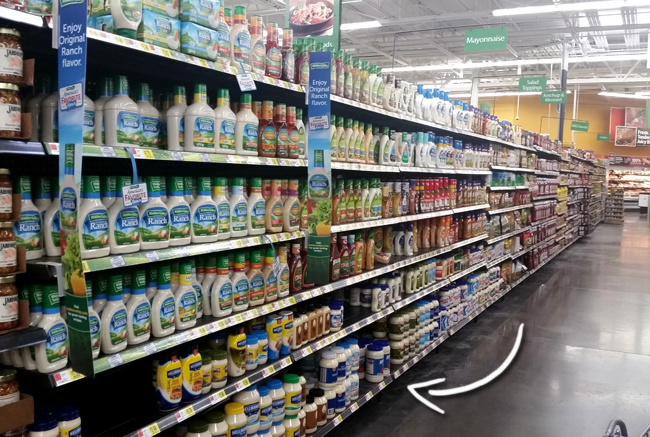 So yesterday, I added the ingredients to my Walmart list and headed out to try and tackle the laundry list of things that still need to be done. Luckily, there are only four ingredients in the recipe, including KRAFT Real Mayo Mayonnaise. I normally have plenty of this, but the holiday cooking this month has been emptying my pantry staples. Luckily the recipe is easy to mix up and make. Plus, when it is baking, I use that time to put together other dishes, clean up the kitchen mess, jump on other household chores, or make sure everything is out for the guests that are about the arrive.
Hot Artichoke Dip Recipe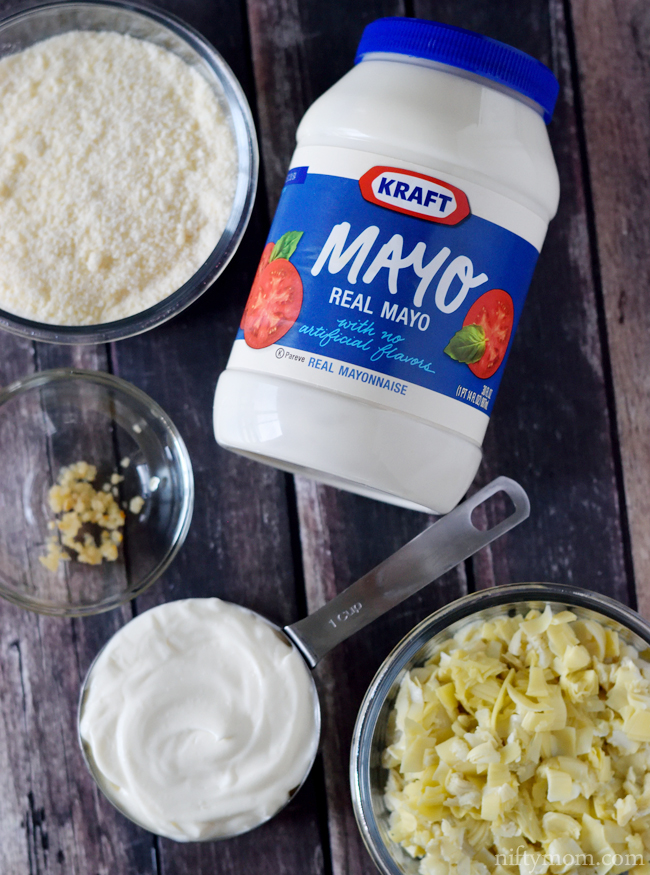 Easy 4-Ingredient Hot Artichoke Dip
This Hot Artichoke Dip is easy to make with only four ingredients! It pairs great with sliced baguettes, pita crackers, and fresh vegetables.
Ingredients
1 cup - KRAFT Real Mayo Mayonnaise
1 cup - KRAFT Grated Parmesan Cheese
1 (14oz) can - artichoke hearts, drained and chopped
1 clove garlic, minced
Instructions
Preheat oven to 350°F
Mix all the ingredients in a medium bowl until blended.
Spread the mixture in a 9" pie pan (or similar oval baking dish)
Bake in the oven for 20-25 minutes, until lightly browned.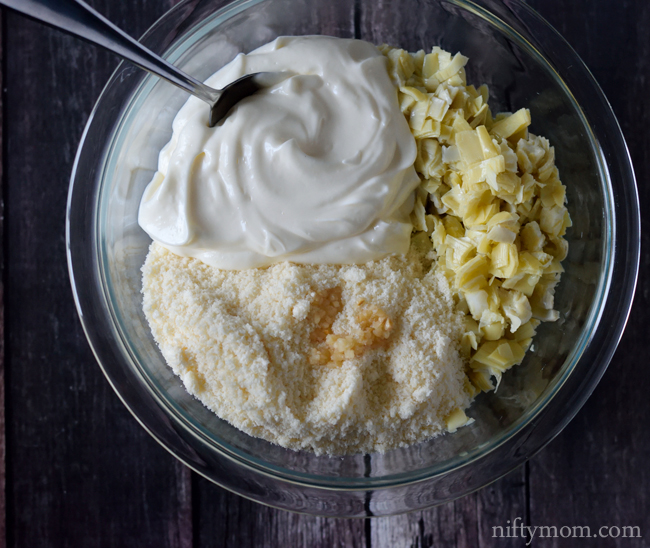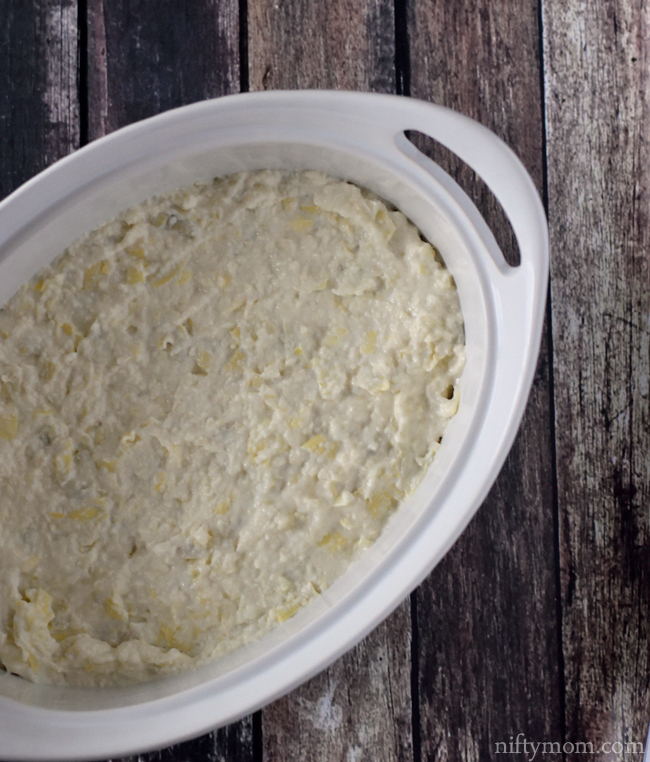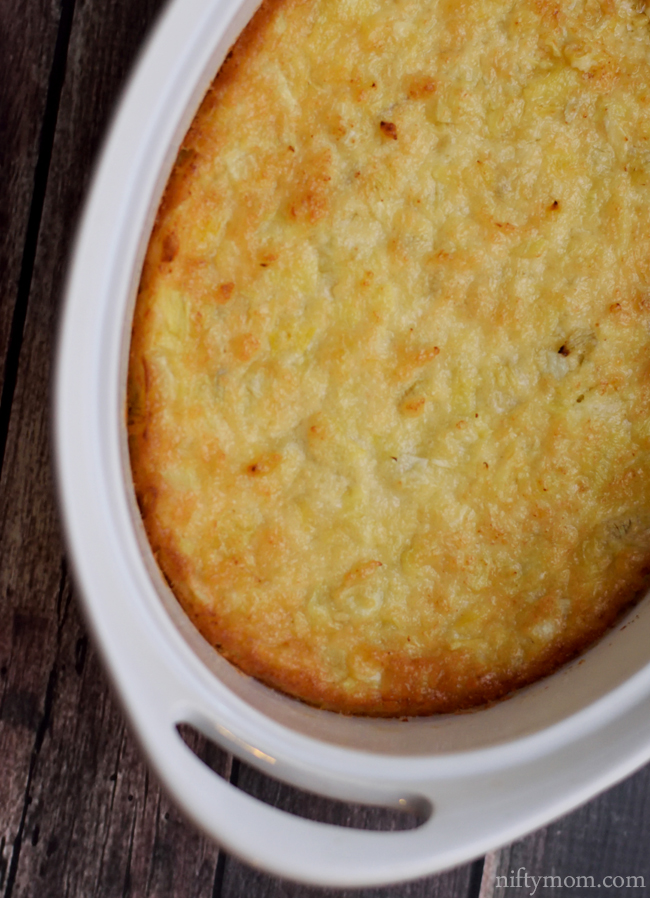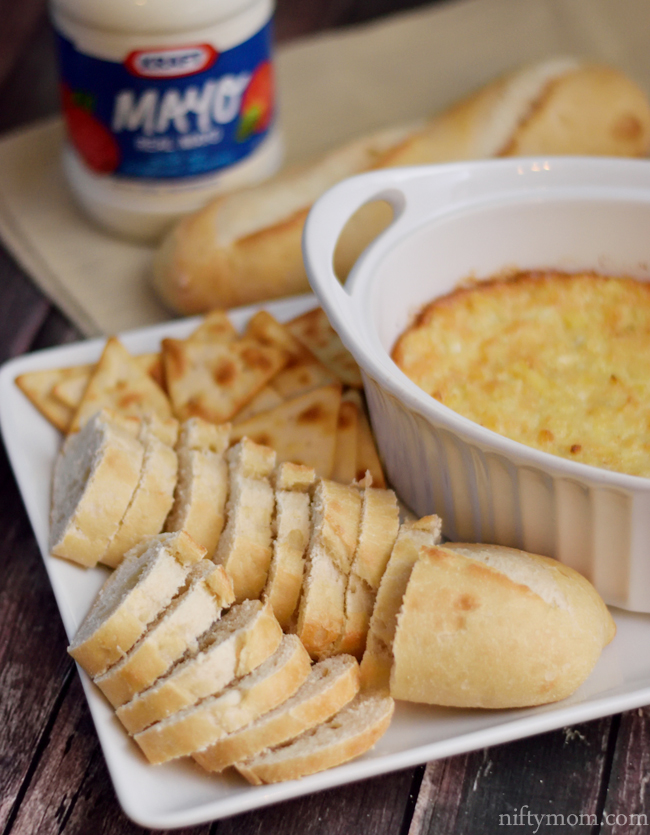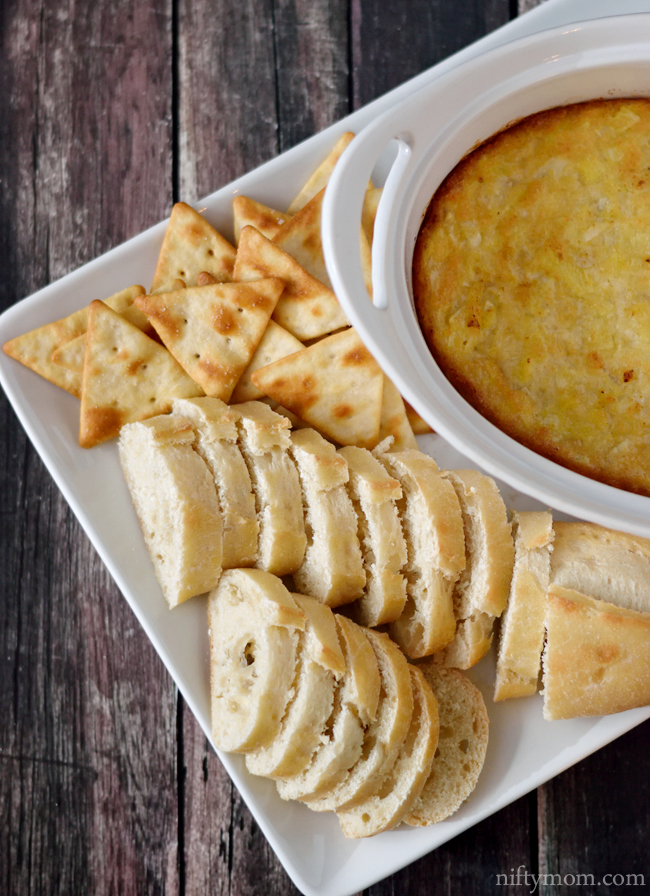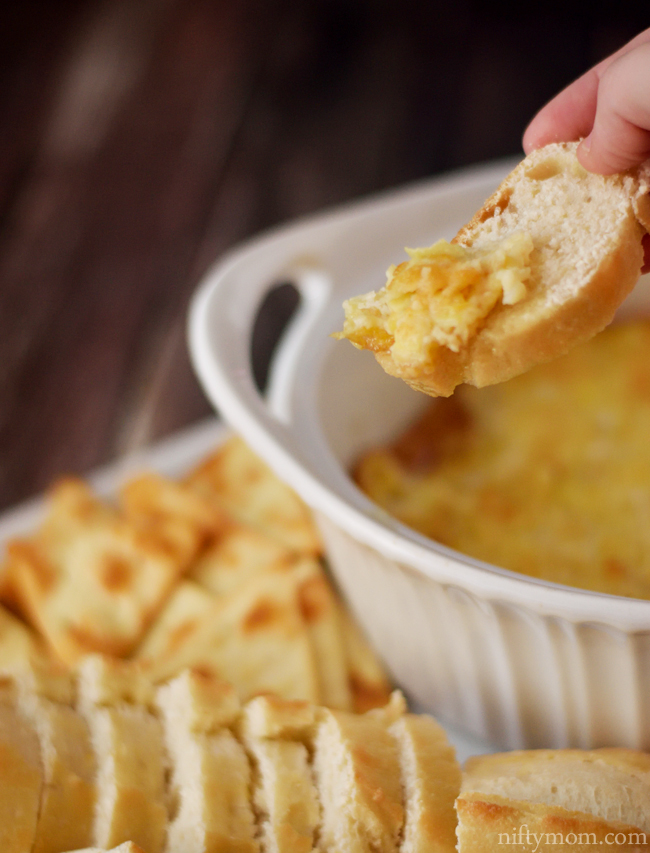 I like to pair the dip with sliced baguettes and Pita crackers. It would also be good with a wide variety of crackers and vegetables.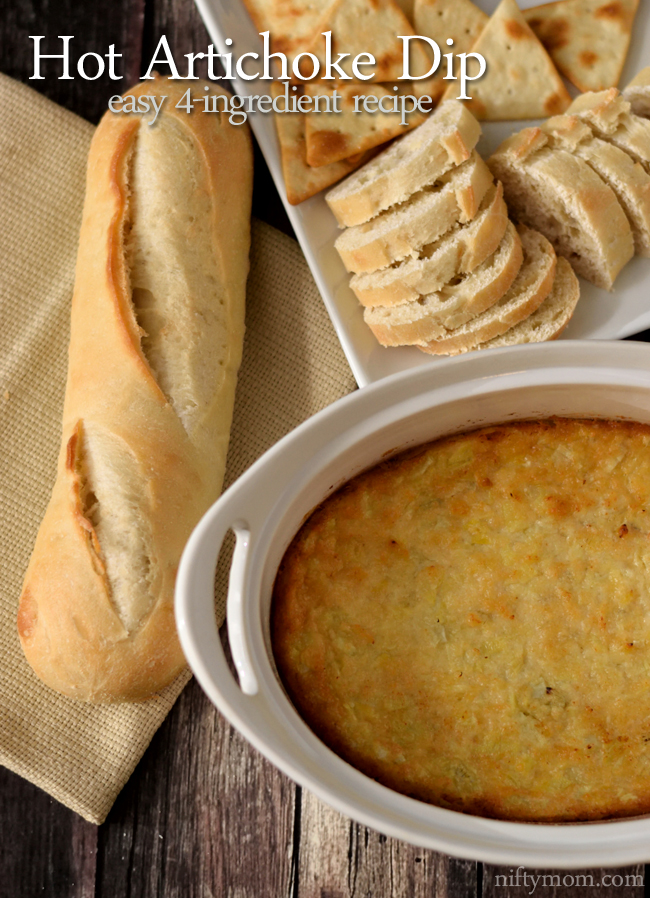 If you need more recipe inspiration, check out the Cooking Up Good website. It's full of recipes, sweepstakes, loyalty programs, savings, and more.
What appetizers do you like to make for the holidays?