This mason jar apple pie recipe is sponsored by In The Raw®, via Mode Media.  All opinions are my own.
Just a few days ago I realized it was time to start thinking about Thanksgiving dinners. Within minutes my brain running wild in five different directions of all the overwhelming details that needed to be planned. Who all is coming over? How many different dinners are we going to have? What are we going to serve?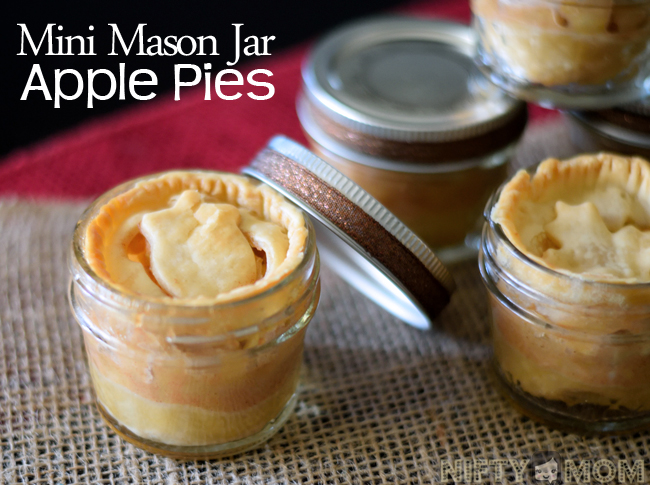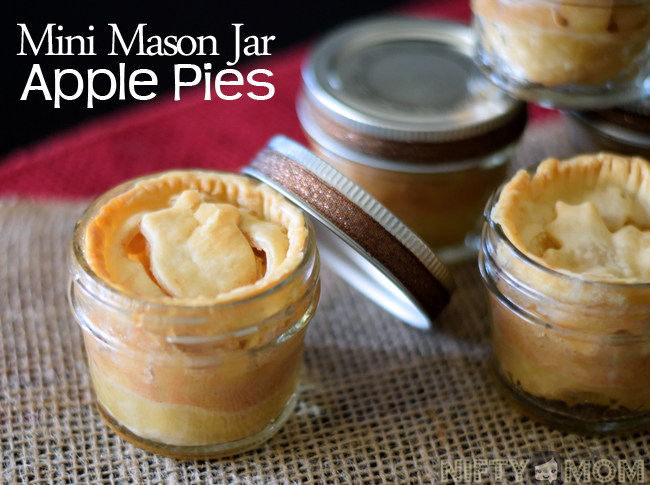 The only thing that I know for sure, is our Thanksgiving plans with my mom's side of the family. We always do it early on Thanksgiving, and it has been that way for so long, it doesn't even have to be said anymore.
Since we moved into my house almost three years ago (still seems like yesterday), we have been hosting most of the holiday events. Thanksgiving is no exception. My grandma use to bring lots of pies and desserts, but recently she hasn't been up to it. So this year I think it is time for me to help her out.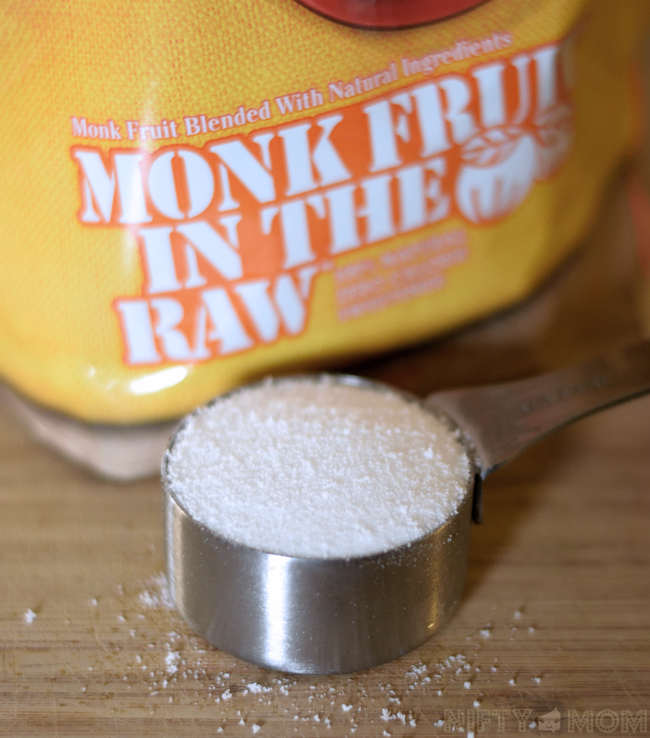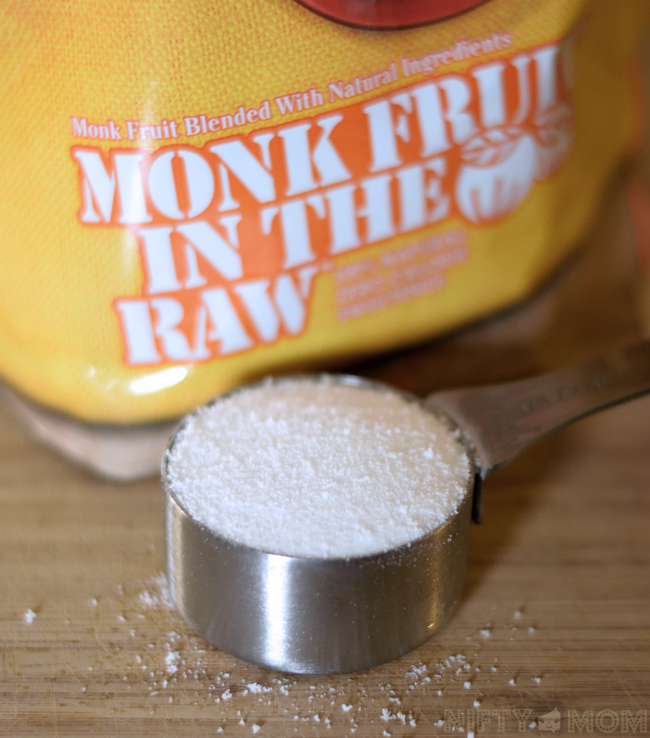 Instead of just attempting her exact recipe (which I know I would make a fool of myself if I tried), I decided to take a twist on the classic apple pie recipe and make them in mini mason jars (aka jelly jars). It was also important to me to replace the sugar with Monk Fruit In The Raw®, a 100% natural zero calorie sweetener made from vine-ripened monk fruit. It tastes just like sugar and measures cup for cup.
I replaced all the sugar for this recipe, but you can also do half real sugar and half Monk Fruit In The Raw®. This will reduce the calories and sugar, but allow for the same browning and rising as real sugar.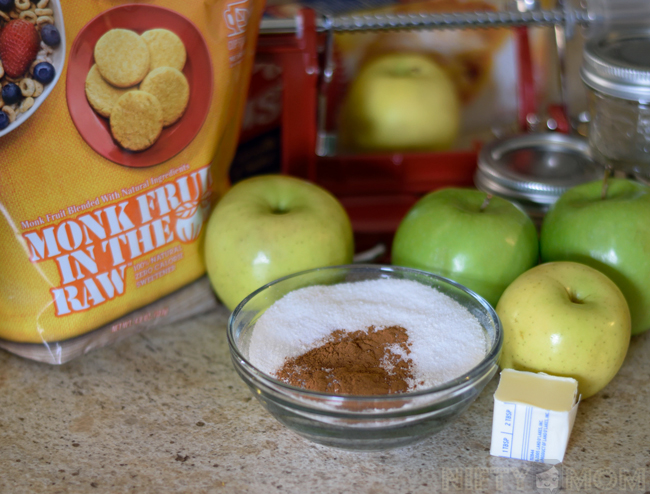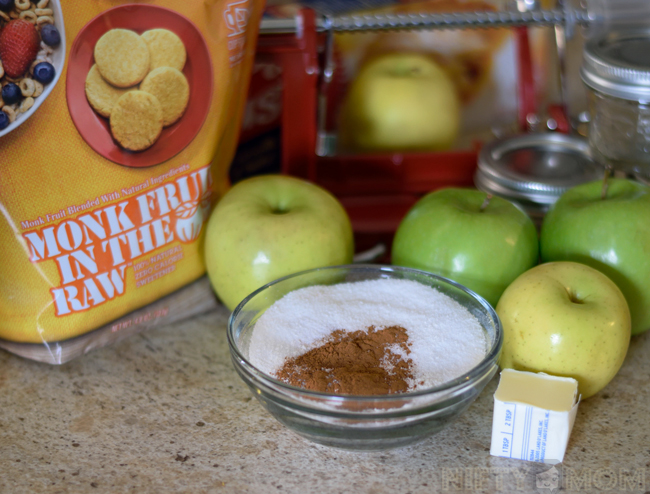 Ingredients:
1/2 cup Monk Fruit In The Raw® Bakers Bag 

1/4 cup flour
1/8 teaspoon salt
1/2 teaspoon ground cinnamon
1/2 teaspoon ground nutmeg
6-8 apples, peeled and diced (I always use half golden delicious & half granny smith)
2 tablespoons butter
3 pre-made pie crusts (or our own recipe)
12-16 4oz jelly jars
Pre-heat oven to 350°.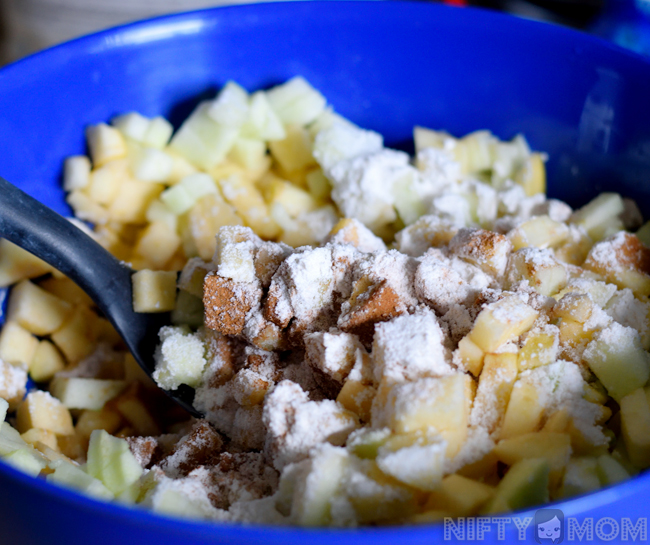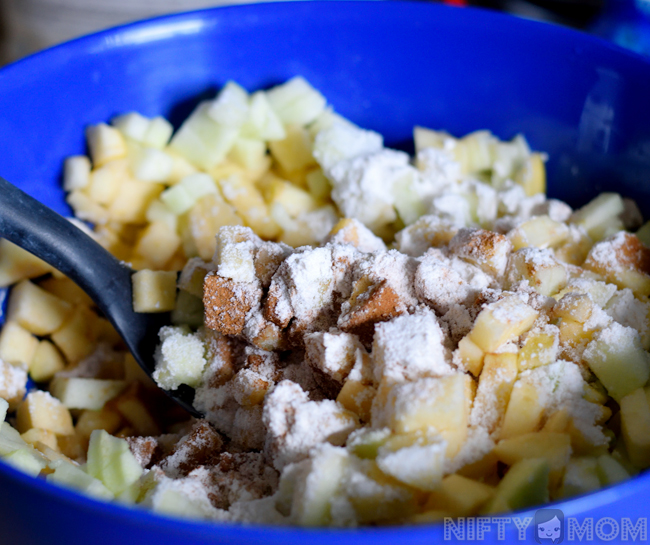 Mix together the Monk Fruit In The Raw®, flour, salt, ground cinnamon, ground nutmeg. Add mixture into a large bowl with the diced apples. Make sure all apples are completely coated.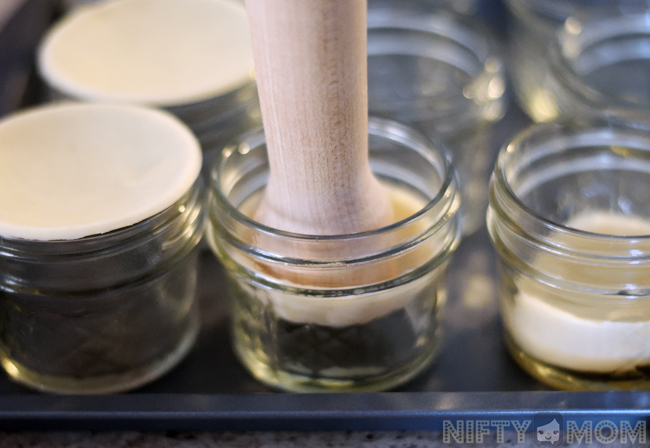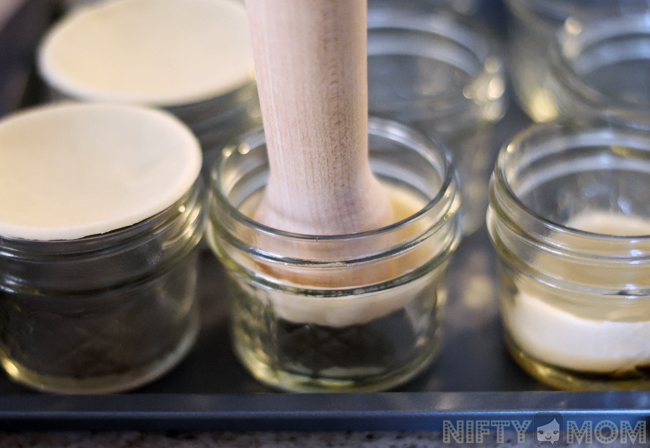 Line the jars on a baking sheet. Then, unroll the thawed pie crusts. Use the mason jar lids to cut crust for the bottom on the jars. I used a wooden grinder to push the crust into the jars.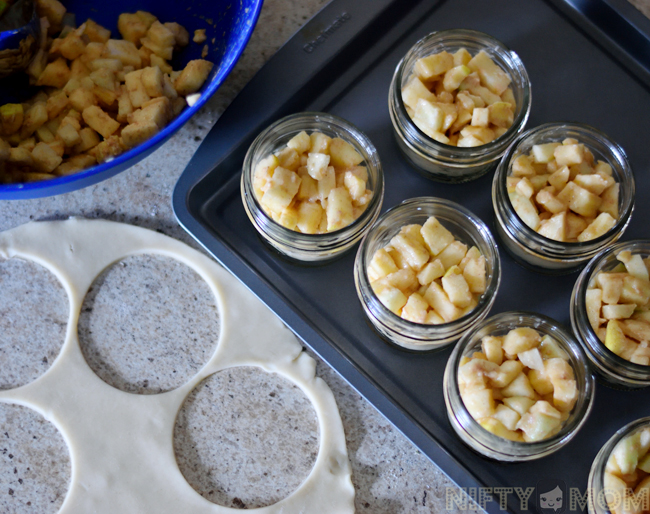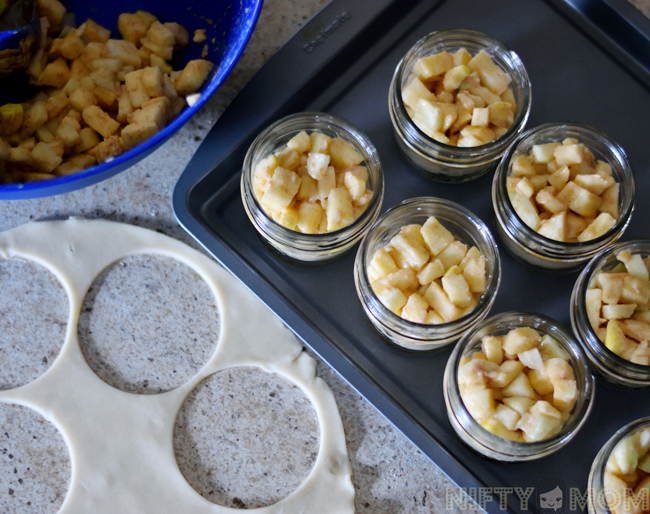 Spoon in the apple filling up to the top of the jars and gently press down to compressed them. If you don't, the pies will sink after baking.
Then make more crust circles with a jar lid and put on the top. Cut holes, make lattice, or use a small cookie cutter to put a design on the top. Bake for about 50 minutes. I like to put a sheet of foil over the top of all the jars during the first 20 minutes to keep the top from browning too soon.
Serve warm, or let cool completely before putting the lids on.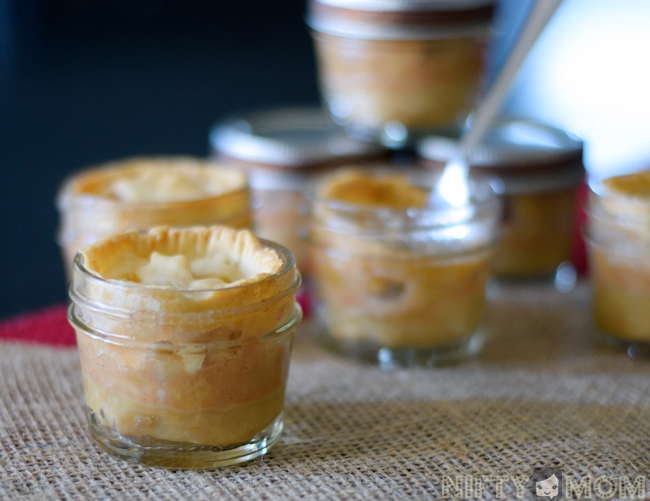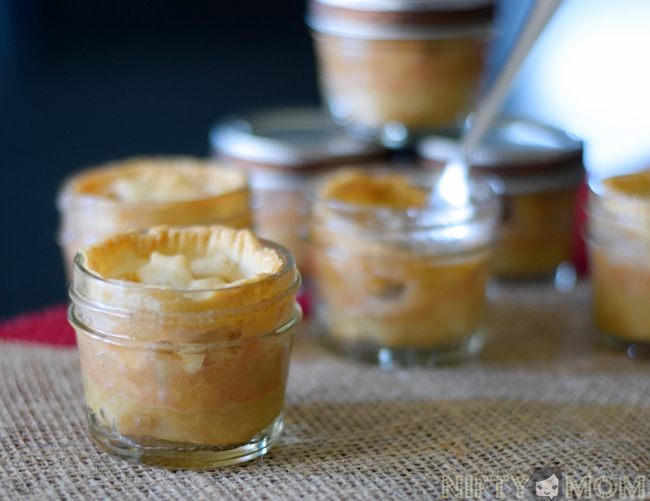 Almost every Thanksgiving everyone is trying to 'make room' for dessert, but is too full for more than a sliver of pie. This way, they can now take their own mini apple pie home to enjoy later in the day.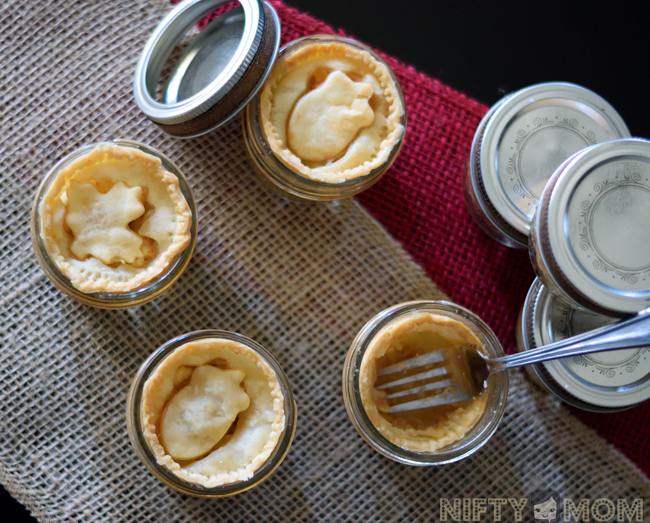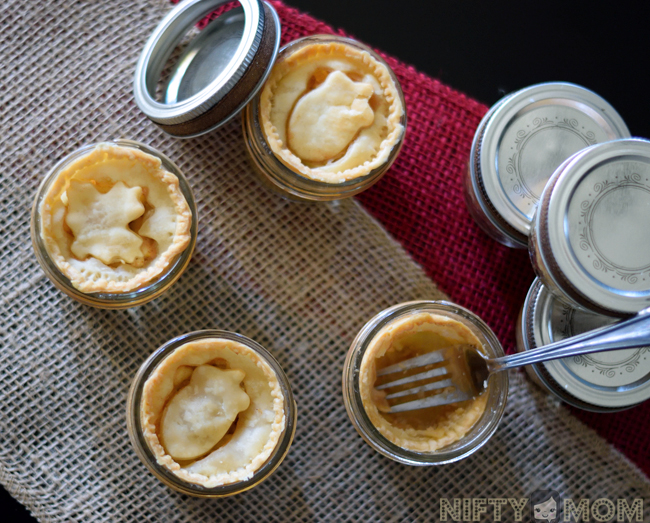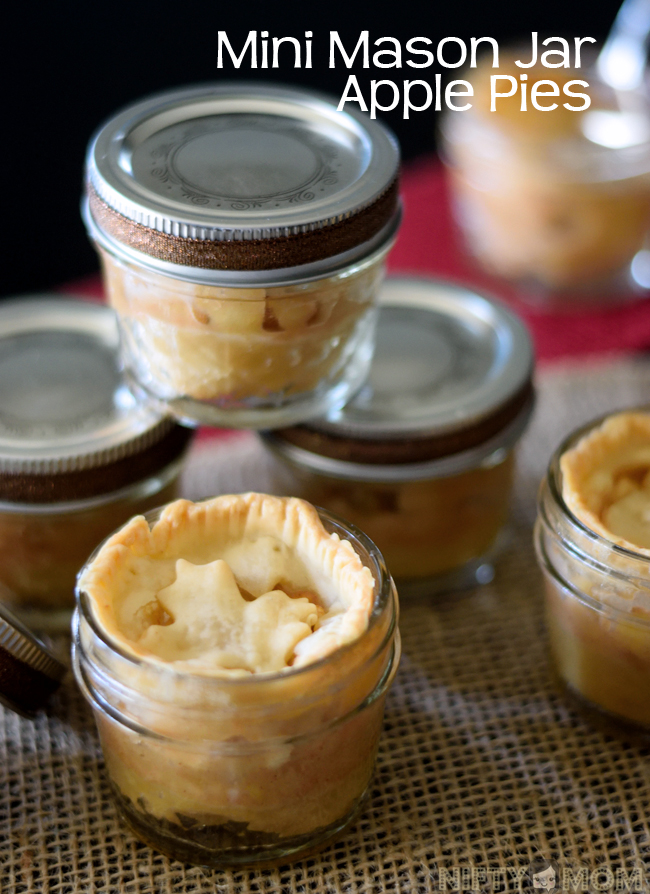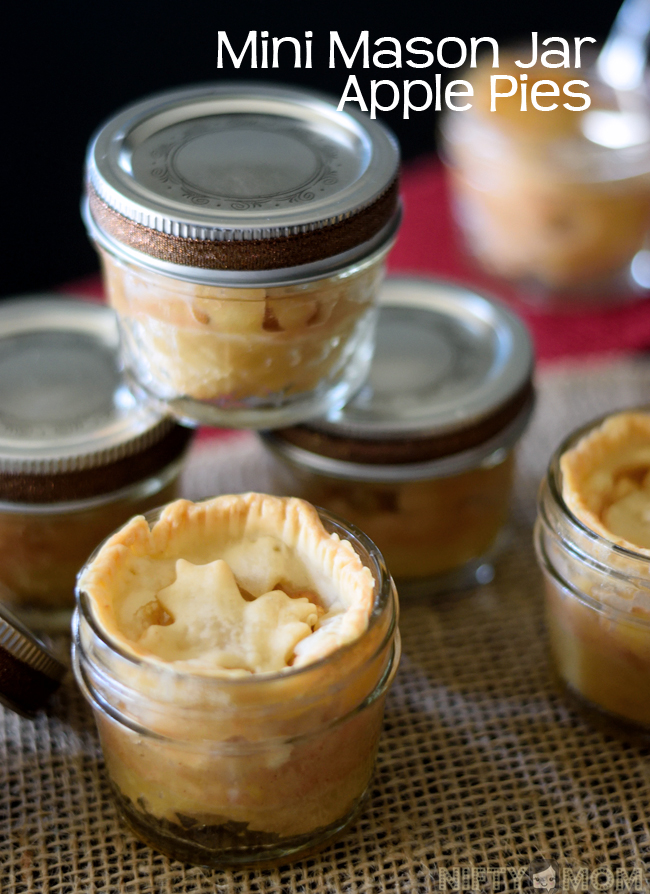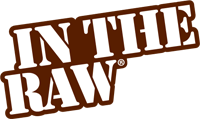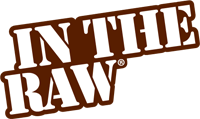 In The Raw®, where sweetness runs in the family.
Disclosure: Compensation was provided by In The Raw®, via Mode Media.  The opinions expressed herein are those of the author and are not indicative of the opinions or positions of In The Raw®.