This great everyday hair post is compensated by Collective Bias, Inc. and its advertiser. All opinions are mine alone.
#HeartMyHair #CollectiveBias
I think it is safe to say that a lot of women wish their hair was the opposite: different hair length, thickness, texture, and everything in between. I have always been one of those women. My hair is extremely thick and styling it can be a pain. I use to think it was impossible to get straight hair, or decent curls. But I was proven wrong.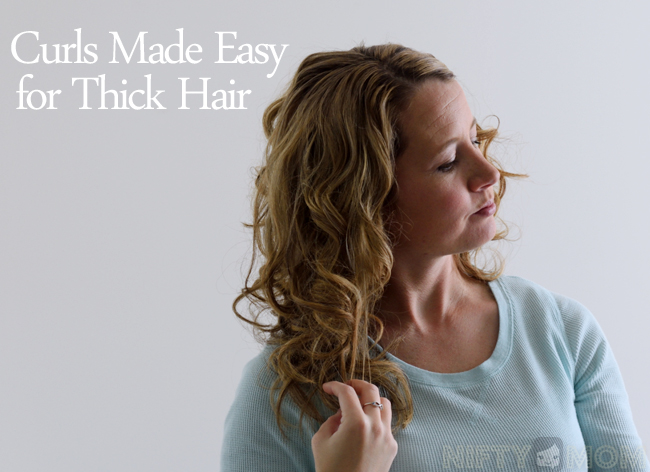 I can easily admit that I spent years (yes, years) neglecting my hair. Jump back seven+ years ago to when I was in my early-to-mid twenties. The times when I loved long hair, but had to spend forever drying, straightening, and at times, attempting to curl it.
Fast forward to motherhood and all that went out the door. I even chopped my hair off after having my firstborn just to eliminate how long it took to style. Then when it started growing back out, it was ponytail day… everyday. I did style it a few times a year for date night or a holiday party.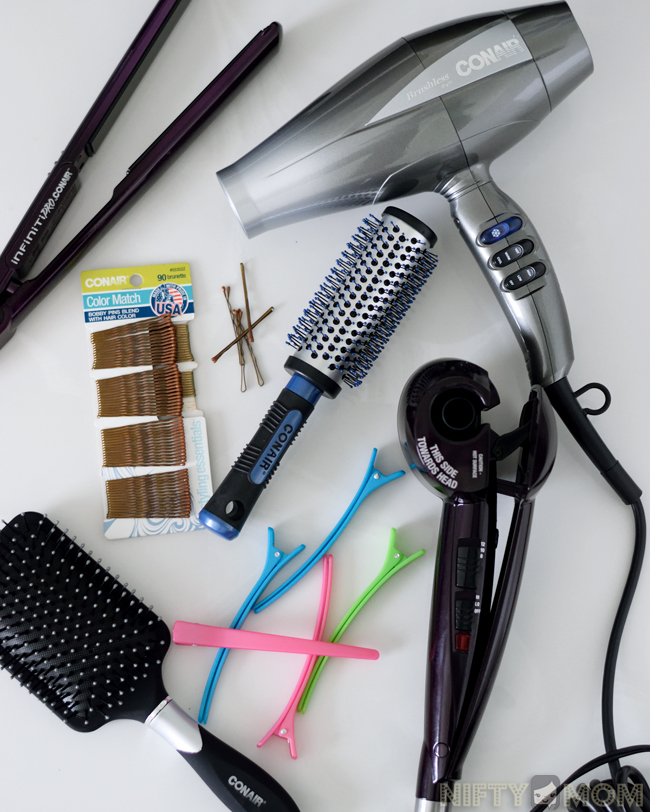 Then about a year ago I decided it was time to focus more on myself. I deserve it! So I have been regularly getting my hair colored and trimmed, with an effort to grow it out again. Now that it is getting a little closer to the length I once loved, I want to style it more. However, I don't have the time I once spent just to do my hair. I have to make time, but that still only gets me about thirty minutes.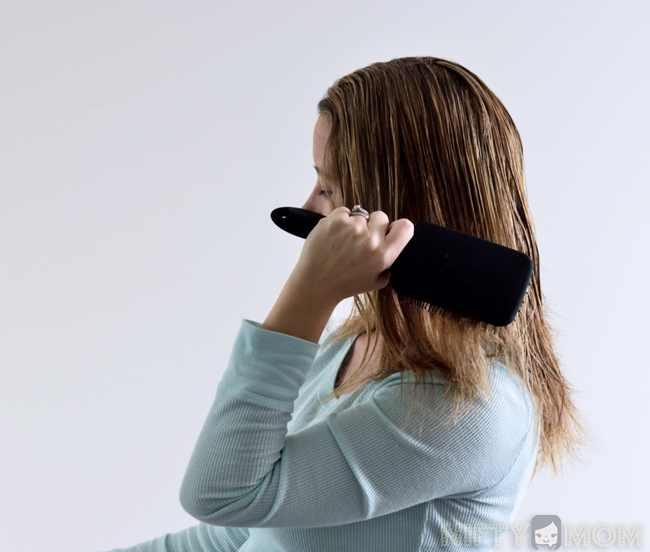 Since my hair is so thick, brushing it wet is easiest with a large paddle brush. Anything else takes forever and can be painful.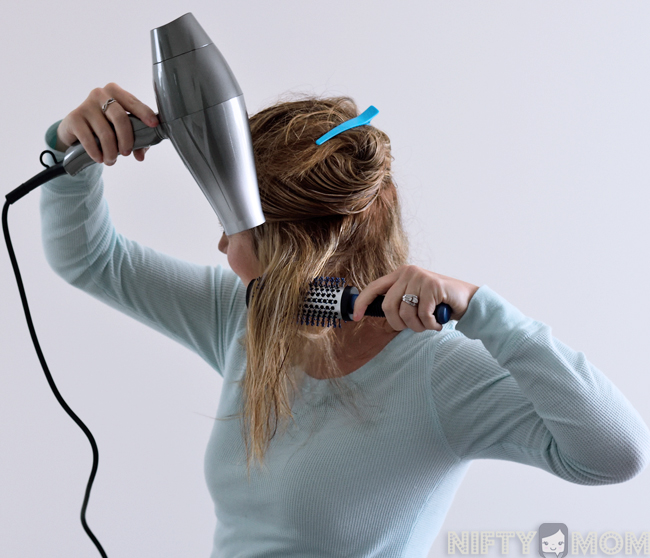 I remember way back in the day, I would spend an hour drying my hair, coming out of the bathroom sweating because the heat was too hot to bare for that length of time. It was miserable. Luckily, that is in the far past.
I recently (finally) got a new hair dryer.  The Infiniti Pro by Conair® 3Q™ Brushless Motor Dryer has done wonders on reducing the time I have to spend drying my hair. I can't tell you how important it is to have a lower temperature with a faster airflow to minimize heat damage. I find drying time is also quicker when using sectioning clips and a round brush.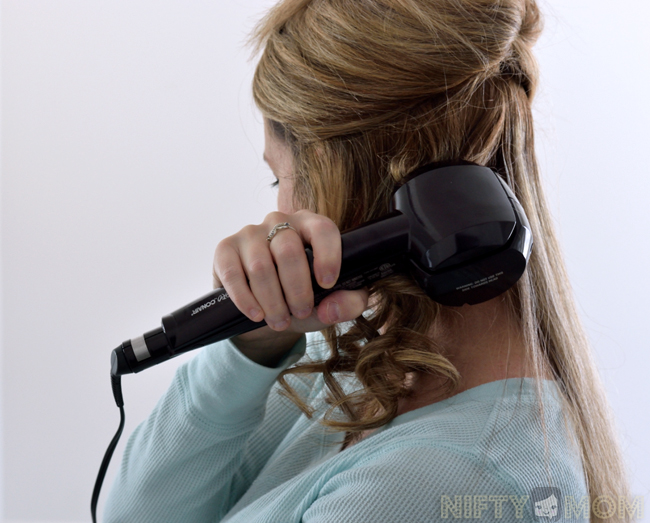 Next for the curl. I have been trying to straighten my hair more often, but it is fun to have a nice curl, too. But I have never been that good at getting the perfect curl that would hold. Or I never had the right tool. Until now. Until I starting using The Infiniti Pro by Conair® Curl Secret®.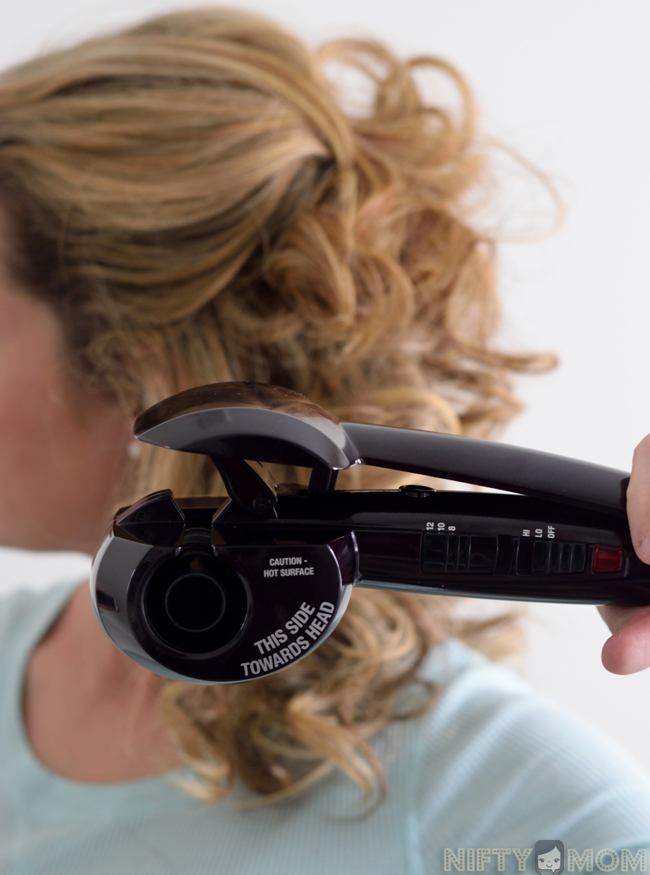 I seperate 1″ sections of hair that is drawn into the chamber. Once it beeps (the duration which can be set for optimal results), release and repeat. Every single time, a perfect curl is created. I have a lot of hair, and I don't think it has ever taken me under 10 minutes to curl all my hair. Until now. You can watch the Instagram video below to see it more in action!

>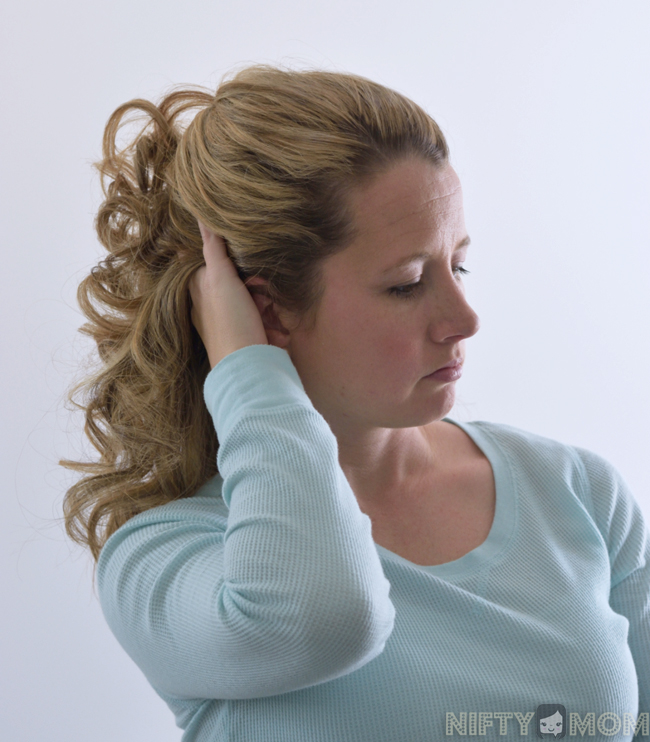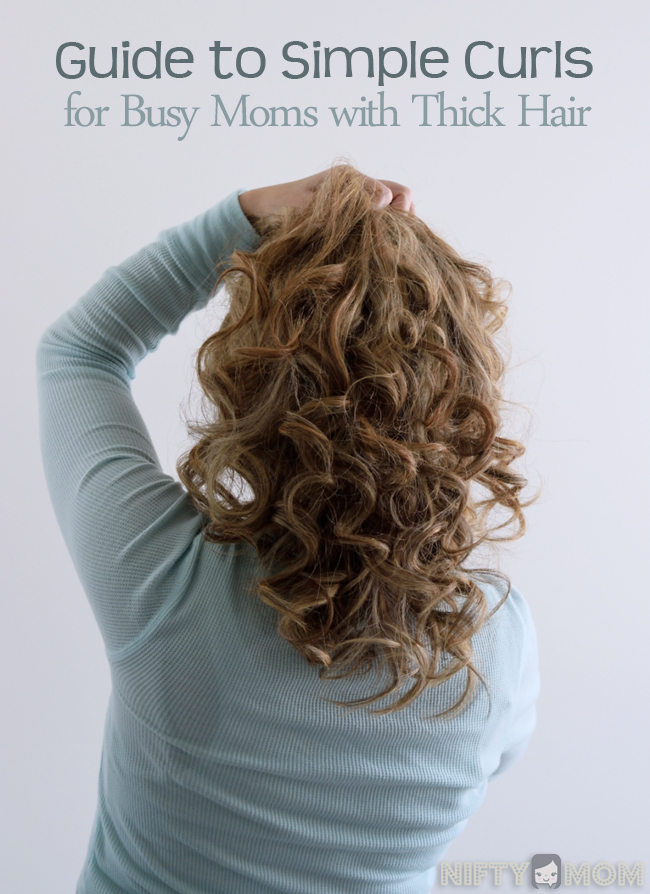 In less than 30 minutes, with minimal effort, I can easily eliminate the look of a frazzled, busy, multitasking, about-to-go-crazy mom that doesn't spend anytime on herself.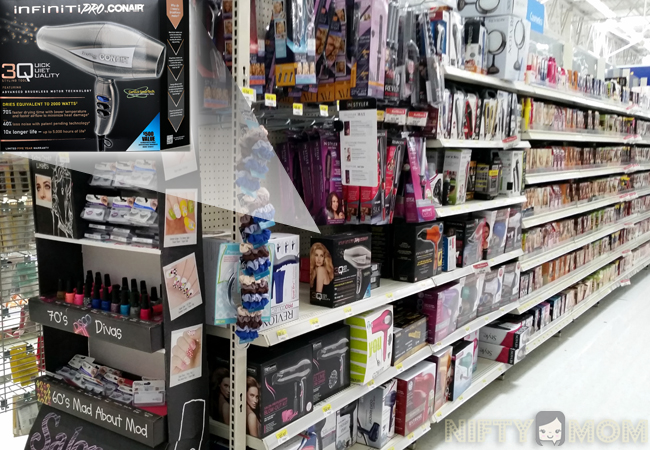 Infiniti Pro by Conair® Curl Secret® and the Infiniti Pro by Conair® 3Q™ Brushless Motor Dryer (and all the other Conair products featured) can be found at Walmart . I think it is well worth buying to save time, plus they work great on long, thick hair.