This shop about my new morning routine and drink mixes has been compensated by Collective Bias, Inc. and its advertiser. All opinions are mine alone. #PlatinumPoints #CollectiveBias
I am a gal of routine, but sometimes it is just time for a change. I like to make goals throughout the year and those goals can only be reached if new routines are created. With my most recent goal, I had to make the decision to change just about everything I do in the mornings; including less coffee and more water, with the help of drink mixes.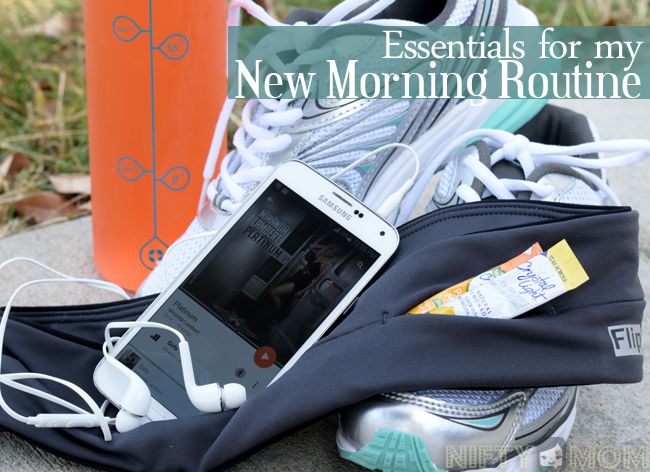 At the beginning of the year I had a goal to run a 5K. I finally participated in a couple, I just haven't completed one running the entire time. However, I am determined to. And not only that, my friend and I made a goal together to run at least a half-marathon relay by next Fall.
My commitment takes a lot of change. I have been trying to find the right time to train and run each day. With three little ones and working from home, it's hard to find that time. I wanted to run in the evenings, but I am always trying to get things finished and ready for the next day that I never get my running shoes on and out the door.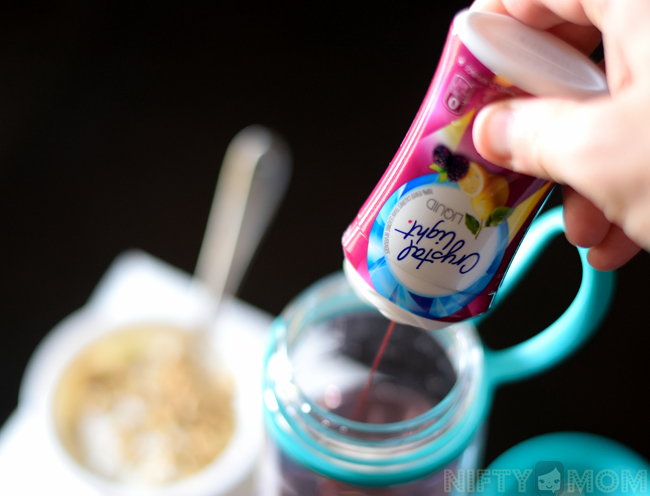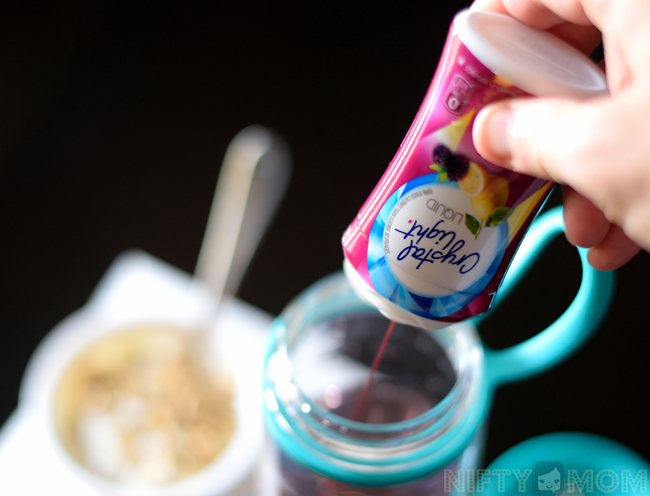 So I decided the best thing to do is to run in the mornings. That means a huge change. Coffee has always been the first thing I drink every morning. I can't roll out of bed, down a few cups of coffee, then go out and run a few miles. My body would not like that at all.
I had to quickly find something else. Just water wasn't enough. I needed more flavor. So it only made sense to add some flavor to the water. Crystal Light Liquid is a low calorie way to add a variety of flavor to water. The liquid allows me to easily squeeze a few drops into my water bottle.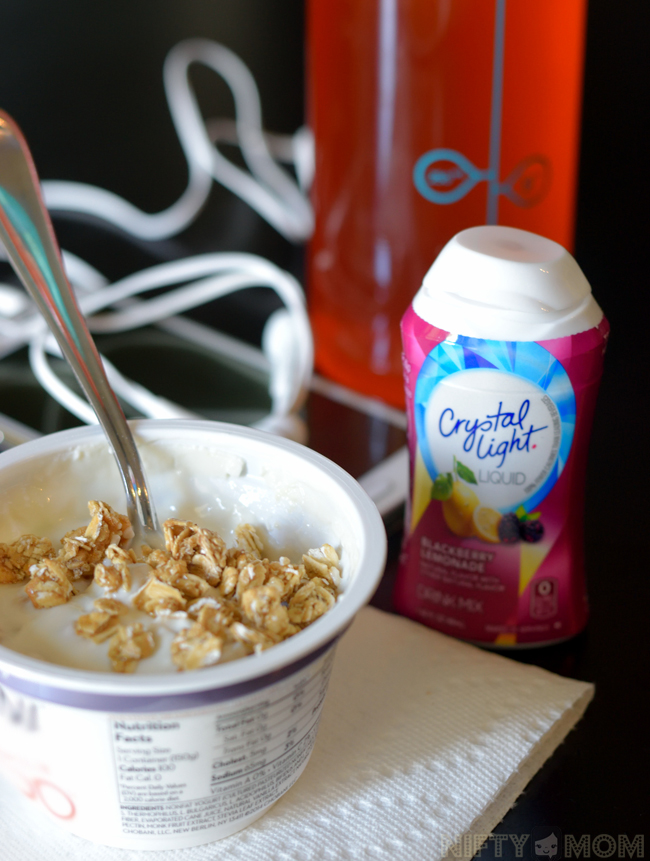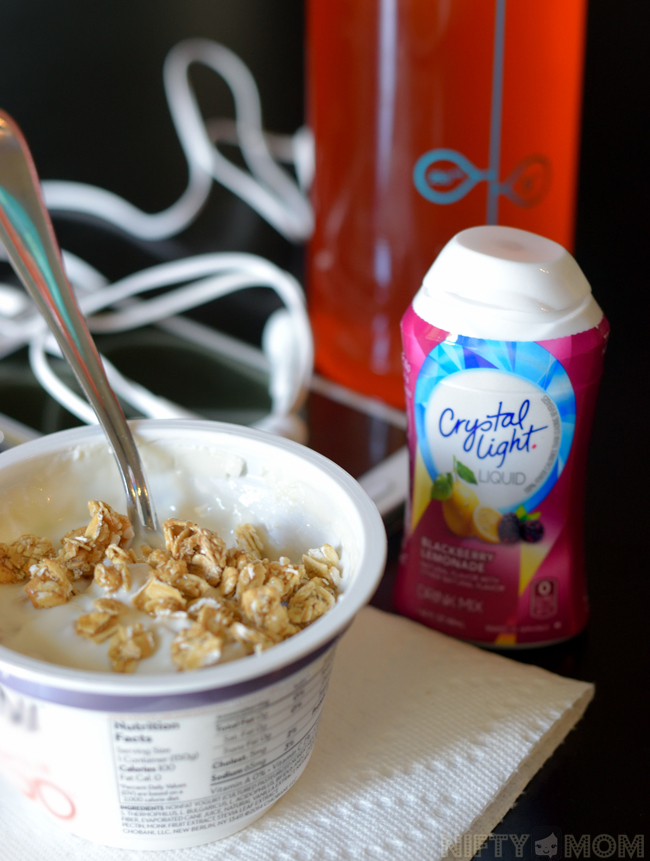 Now in the mornings, I can pair that with a little something to eat. Eating breakfast use to be difficult for me because I would be feeding the kids, packing lunches, and trying to get out the door. Now I have more time to do so since I am getting up earlier to run. It's more like a little 'me time' all while getting healthier and reaching my goals.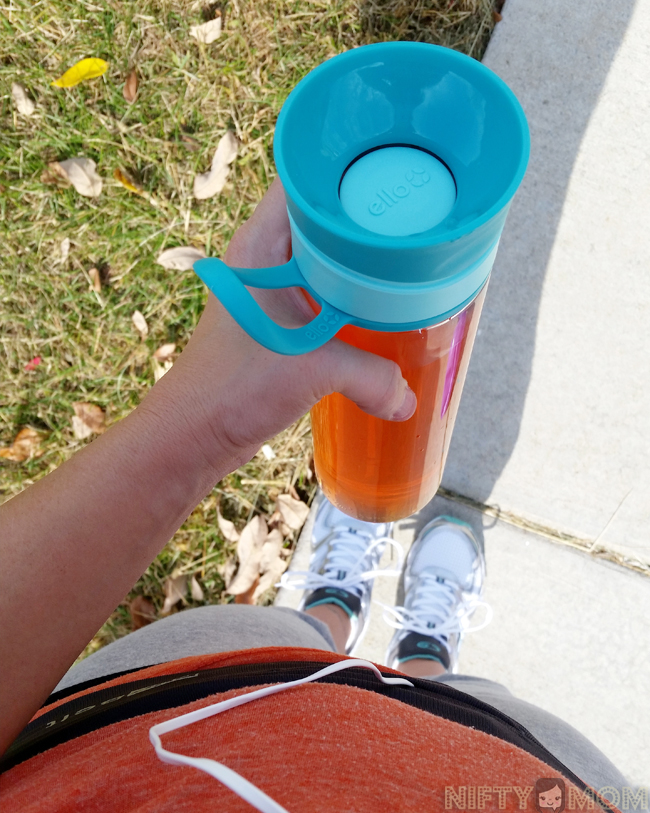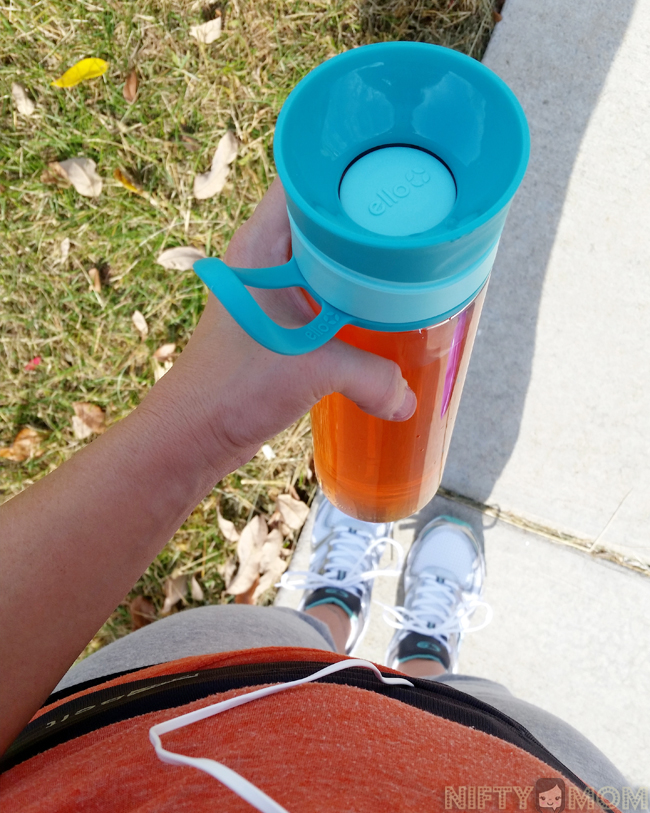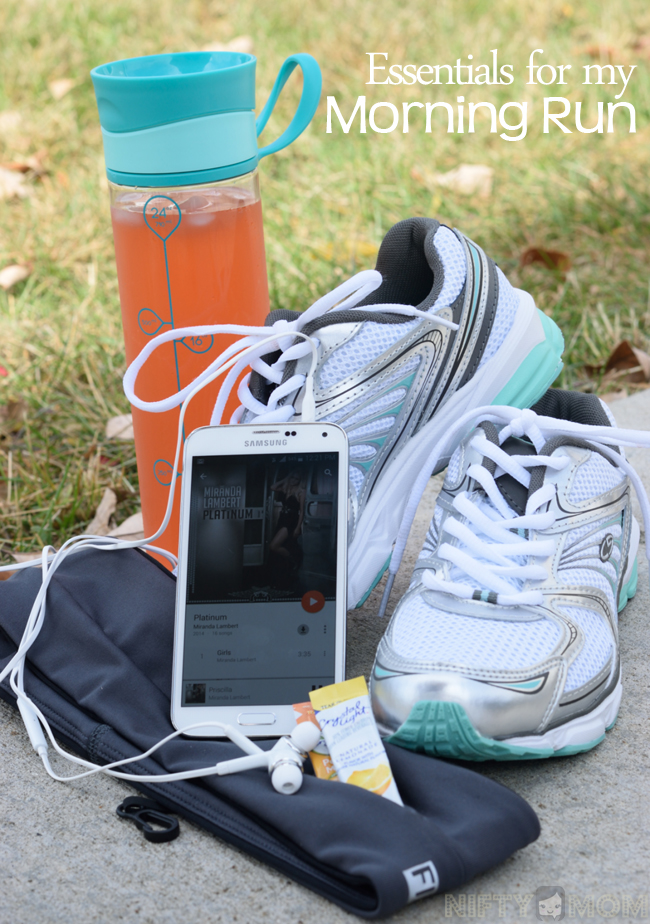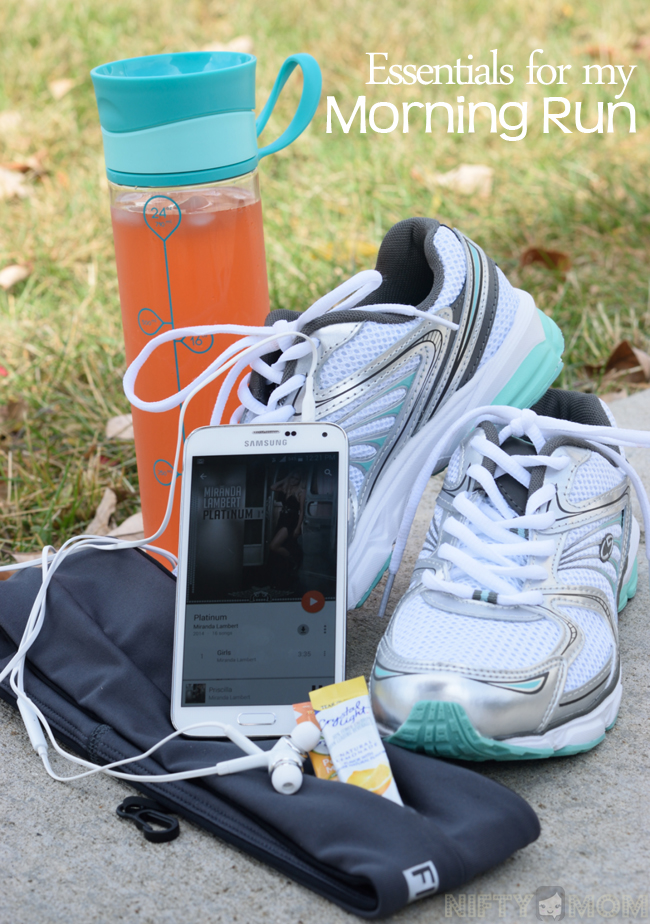 Now that I am running more, I have a few 'must-have' items. When I participated in my first 5K, I was extremely unprepared. All I took was my cell phone and my race bib. I never thought to take ear-buds so I can have music to help me stay pumped. Now it's a must, even if I am just going for a walk.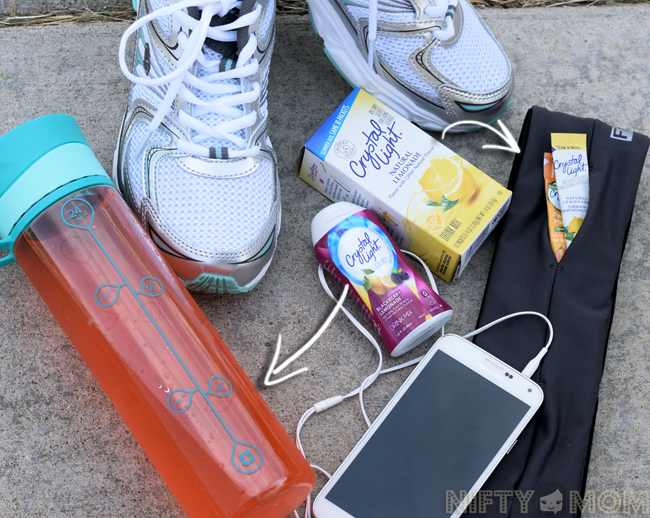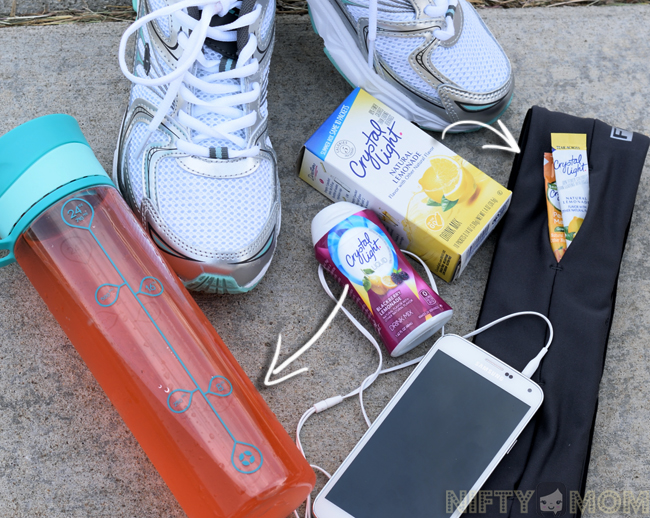 Since then I have purchased a Flip Belt to hold my phone and other things. I wear it around my hips and don't even notice it is there. I can also fit in things like cash, keys, and some single packets of Crystal Light On The Go. All the races I have done so far hand out water at the each mile and afterwards. The extra packets are great to have on hand.
I also have a large water bottle that I keep in the car to stay hydrated before and after the race.
My new routine has also increased my water intake my a lot. I know that has to do with the Crystal Light adding flavor and variety to my drinks. I don't mind going back to the store weekly to pick up a few new flavors and keeping the pantry stocked. As a little added bonus, Crystal Light teamed with Miranda Lambert for Platinum Points to earn rewards when select participating products are purchased at Walmart.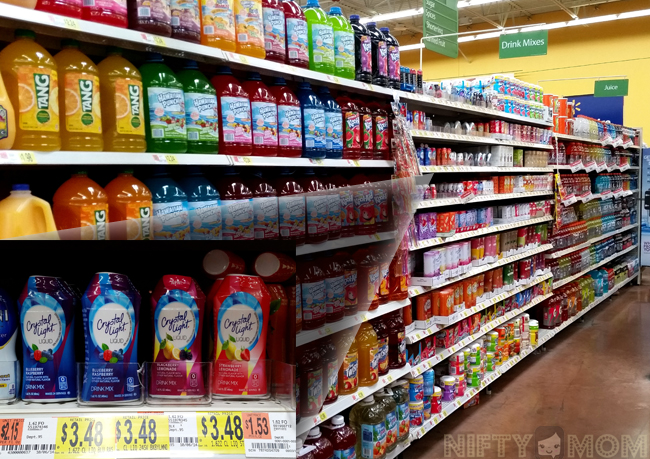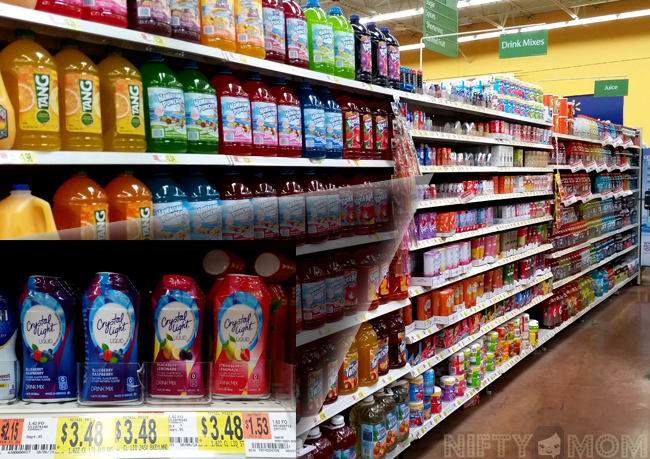 When you sign up you'll get a warm welcome and an entry into the #PlatinumPoints Sweepstakes:
Welcome to Platinum Points! Earn rewards by purchasing Crystal Light products! At the end of the program, we'll randomly select one winner. All purchases must be made by December 31, 2014, receipts submissions must be submitted by November 15, 2014, and points redemptions must be submitted by January 15, 2015. See Official Rules for details. Learn more here. 
I almost have enough points for a Miranda Lambert Platinum Mug, but I think I will save my reward points for the Platinum Rhinestone T-Shirt or better yet, the signed guitar! Just a little extra motivation to keep drinking more water and stick to my new morning routine.