This Halloween Cheesecake Pops recipe is sponsored by In The Raw®, via Mode Media.  All opinions are my own.
Baking during the holidays is something I love doing. With Halloween creeping up, it is always fun to bring out my favorite recipes and add a festive touch. Many basic recipes can easily be made to match the holiday or season. These mini cheesecake pops are simple to make into a Halloween treat.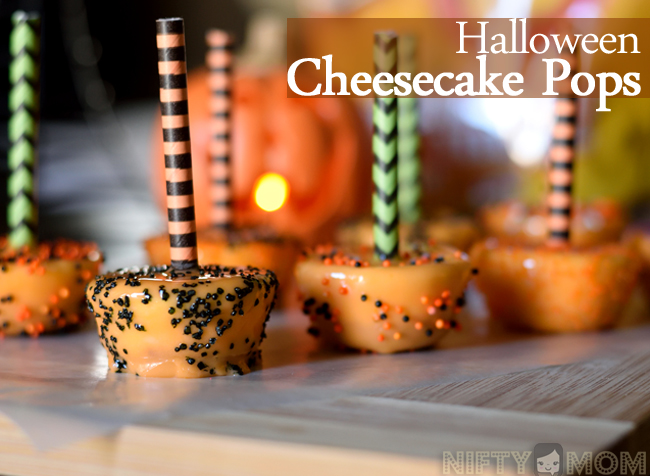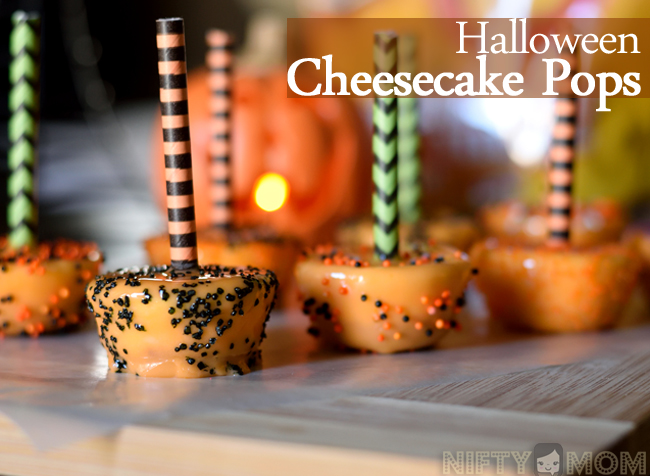 Halloween (and the rest of the holidays coming up) means an overload of candy and sweets. With three boys, ages 5 & under, you should know we don't need that much sugar. I have been trying my best to weave in more organic and natural foods than I have in the past. Substituting ingredients, such as sugar can be easy.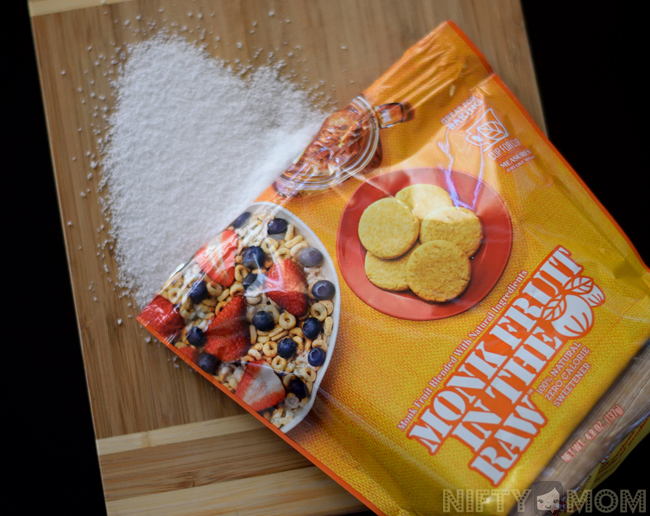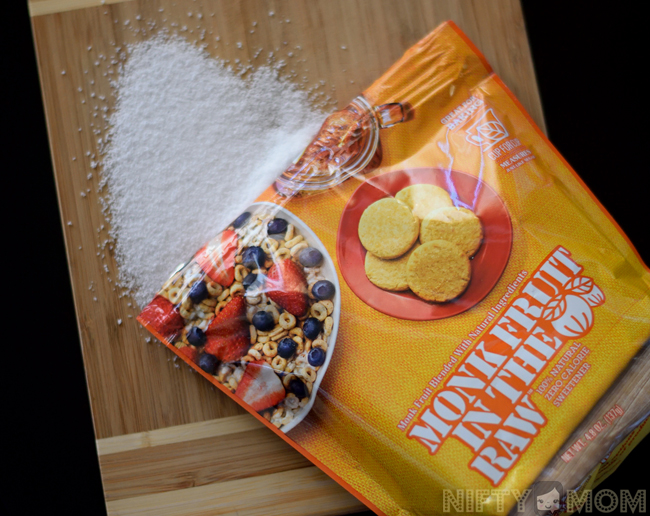 This 100% natural zero calorie sweetener is made from vine-ripened monk fruit and tastes just like sugar.  When we are baking, replacing sugar with Monk Fruit In The Raw® is simple. It measures cup for cup and looks extremely similar (just a little flakier, but the kids can't tell).
Cooking and baking with my kids is important in my kitchen. They enjoy helping, I add in some math, and I still get the food made. It can be messier and take longer, but it is well worth it!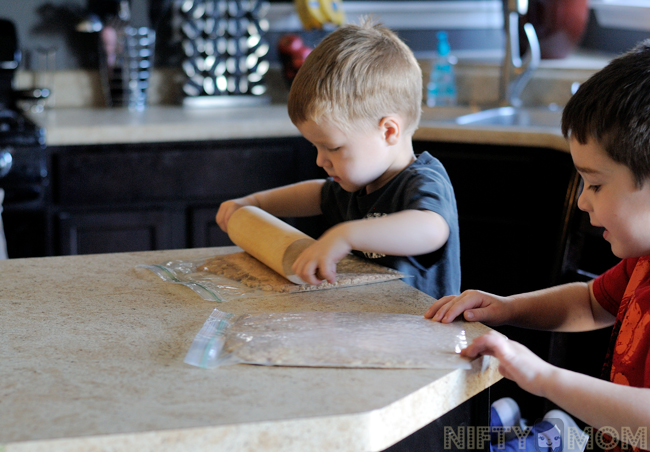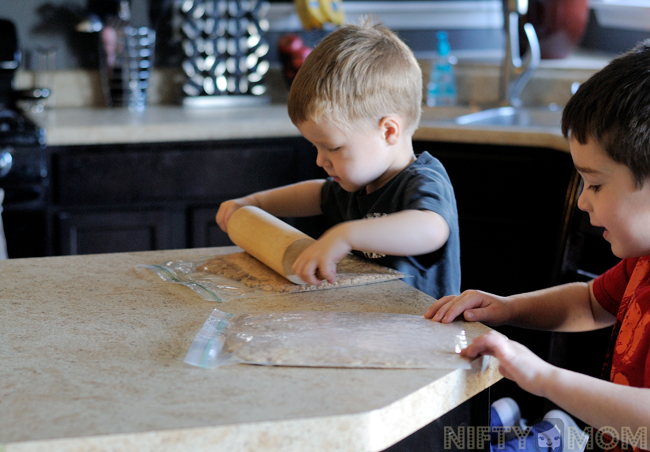 While I did all the prep work for the recipe, the boys worked on crushing the graham crackers for the crust. It is a simple task that keeps them busy and gives them free-rein to break something. When I saw this recipe on In The Raw®, I knew it would be fun for the kids and easily made into a fun Halloween treat.
Mini Halloween Cheesecake Pops Recipe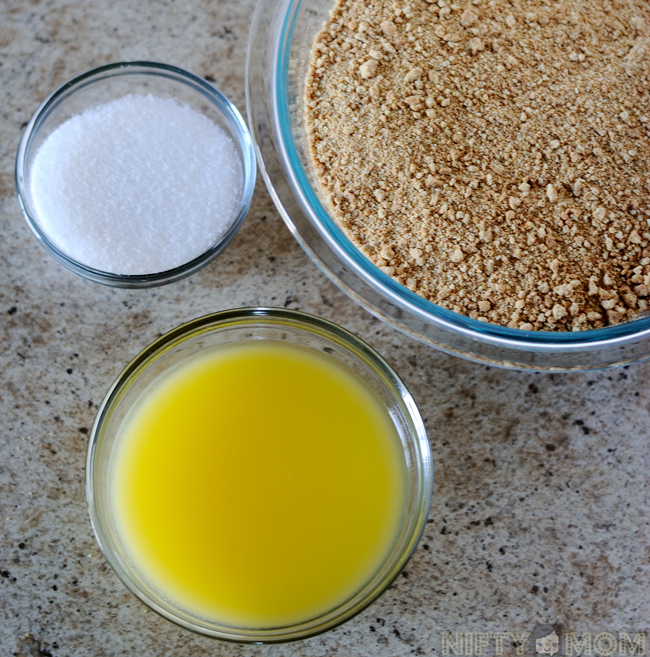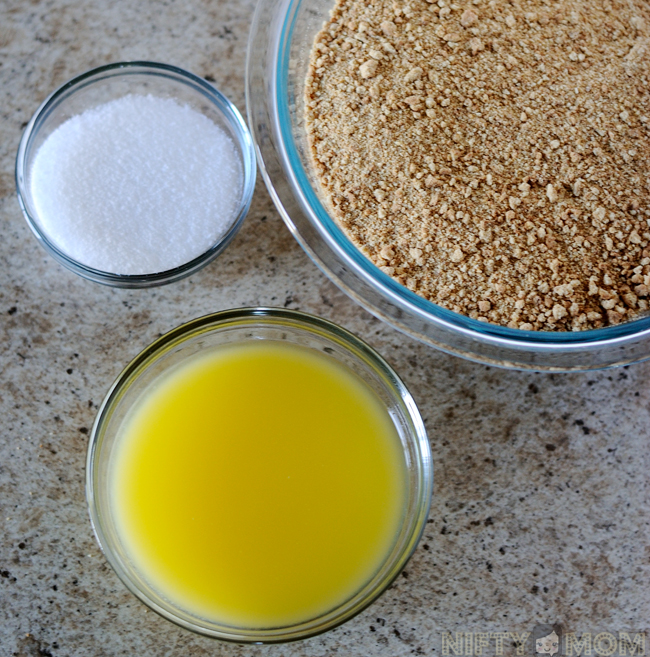 Crust Ingredients:
1 14.4oz box of graham crackers, crushed into crumbs

1 1/4 sticks of butter, melted
1/4 cup of Monk Fruit In The Raw® Bakers Bag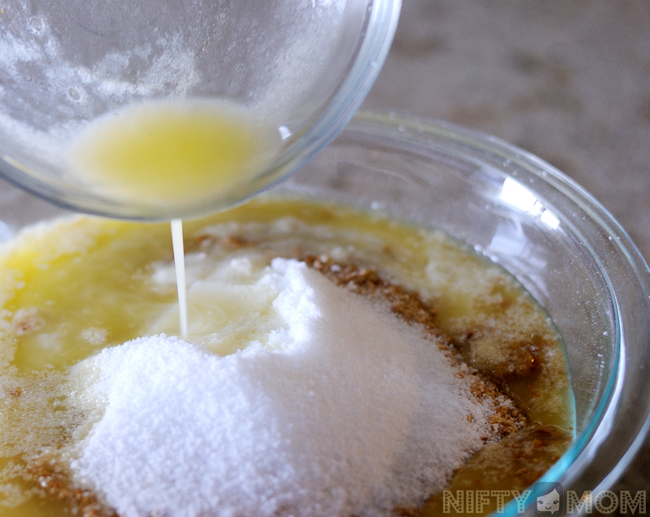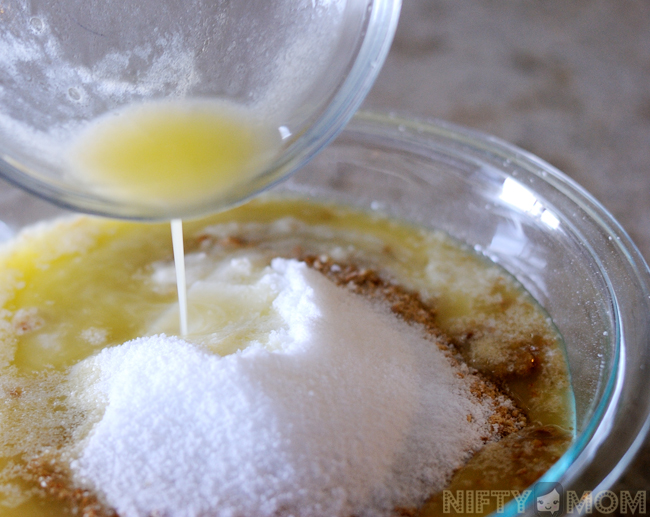 Thoroughly mix all the ingredients all together.  It will have the texture of slightly wet sand. If needed, add just a small amount more of melted butter so all the crumbs can stick together when firmly pressed.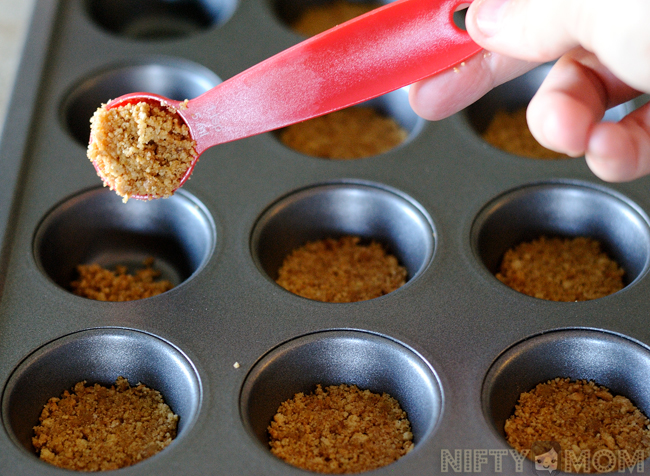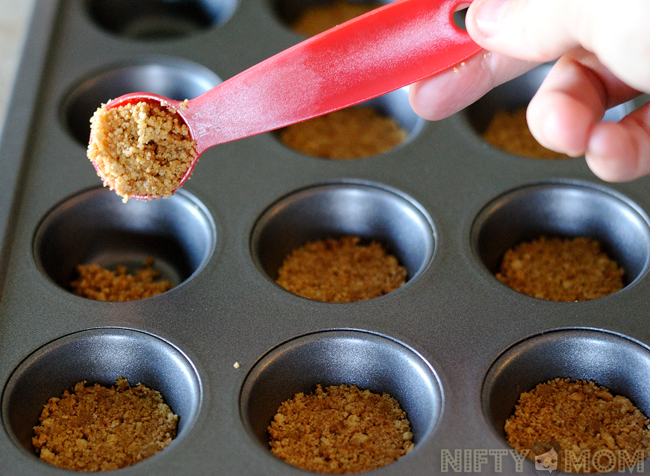 Put about 1.5 teaspoons of mixture into the bottom of mini muffin tin.  Press firmly to compress.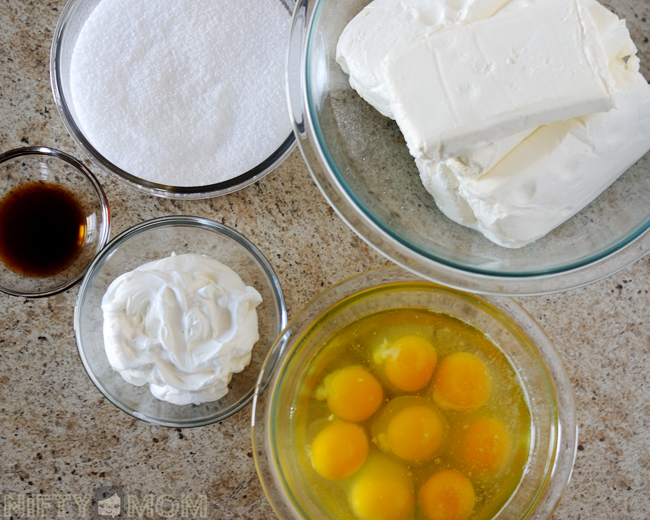 Cheesecake Filling Ingredients:
3 pounds of full fat cream cheese, room temperature 

1 1/2 cups Monk Fruit In The Raw® Bakers Bag
8 whole eggs
3/4 cup sour cream
2 teaspoons vanilla extract
Preheat oven to 275°.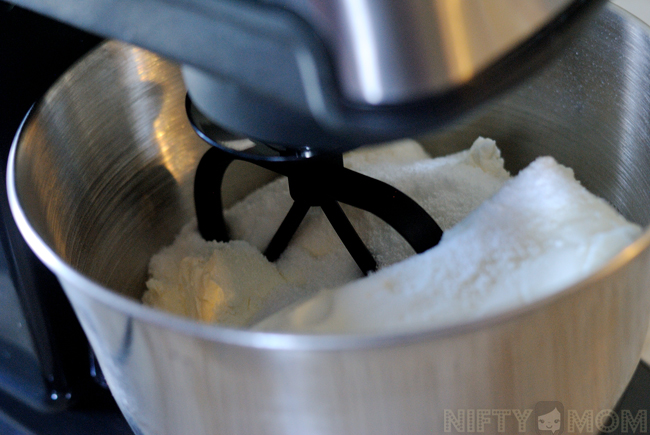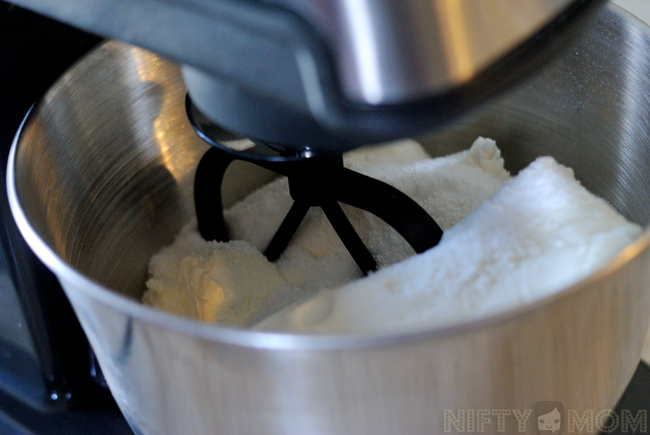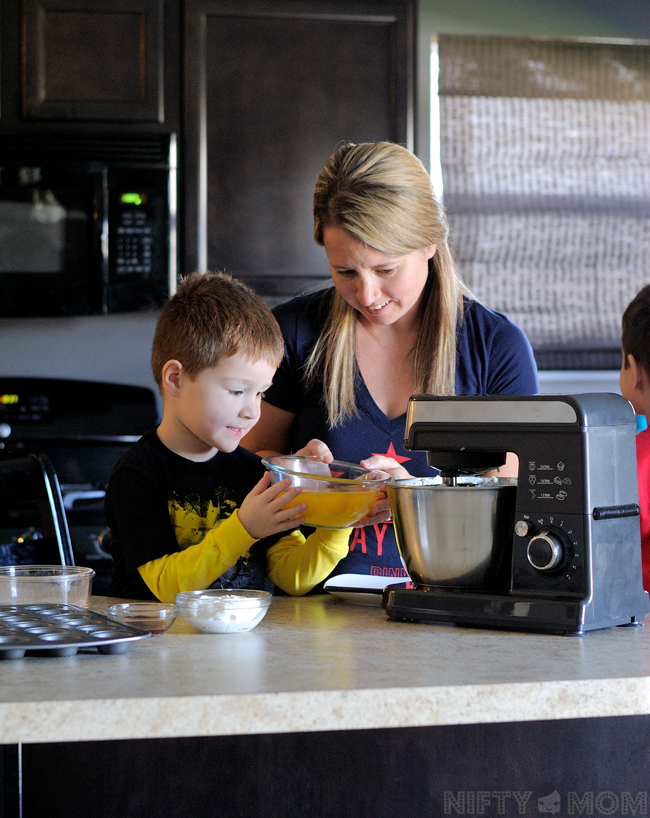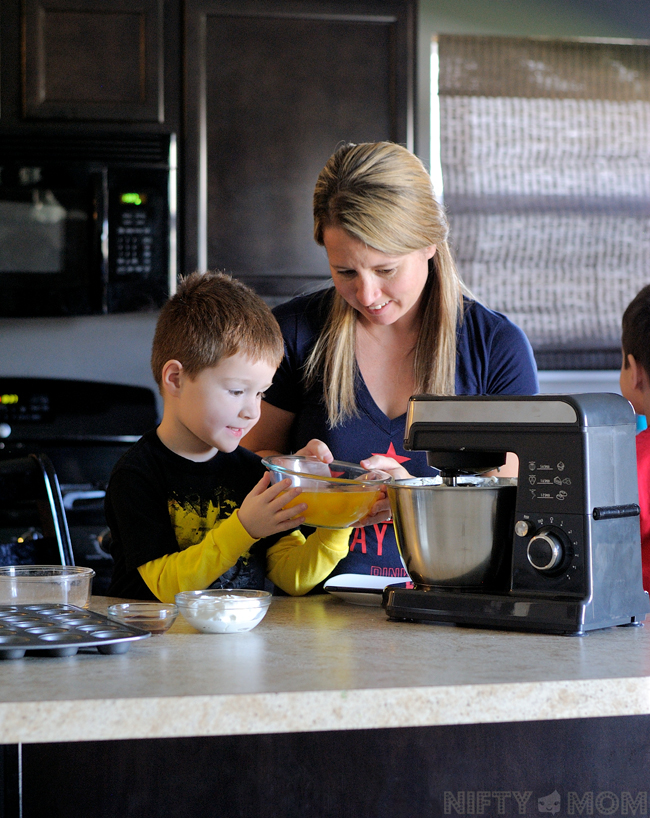 Using a paddle, combine cream cheese and Monk Fruit In The Raw® and beat until it is completely combined.
Add in the eggs. When that is mixed completely, add the sour cream and vanilla extract. I always prep all the ingredients into bowls so the boys can easily pour them into the mixing bowl.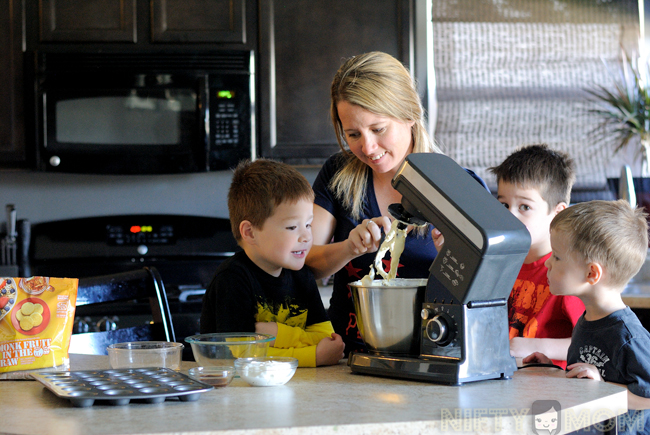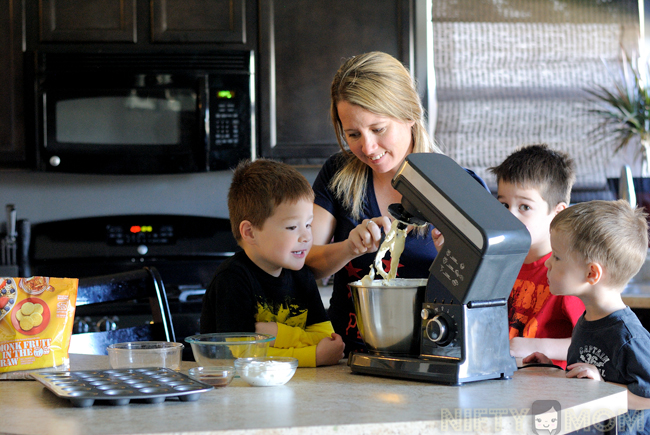 As you are mixing, be sure to scrape the sides of the bowl a few times ensuring everything is combined evenly.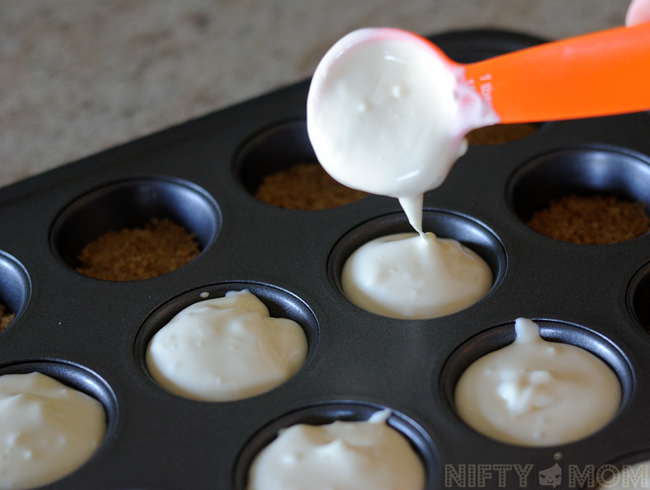 Pour the filling over the crust in each muffin slot. Bake for 30-40 minutes or until set. The center may be a little jiggly and that is okay.
Let the cheesecakes sit out to cool. Once they reach room temperature, place them in the freezer for about 4 hours to harden. They will be easy to pop out of the tin.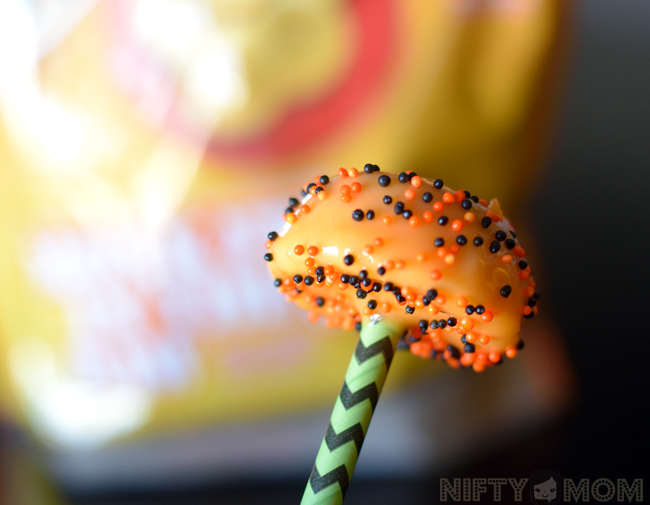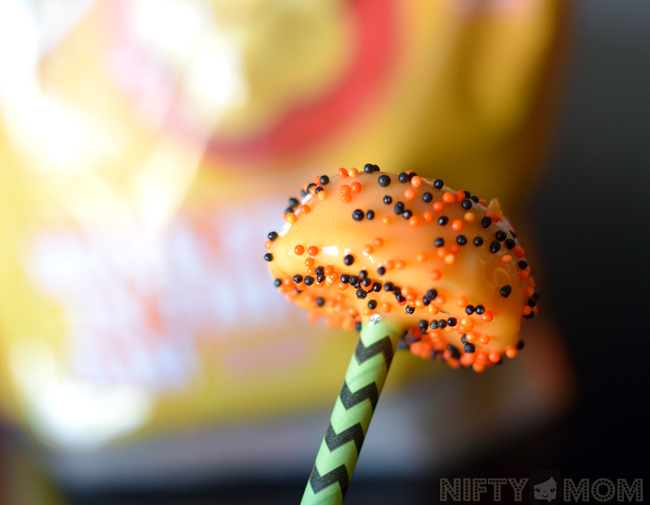 After you have popped them out, let them thaw just enough to insert lollipop or cake pop sticks. Place them back into the freezer for about 30 minutes.
To cover the mini cheesecakes, melt a bag of candy melts (orange for Halloween) and dip the frozen cheesecakes into the mixture. If you don't have any candy melts, you could add food coloring to melted icing and dip them into that, but that will be a lot sweeter. Before the melts set, add sprinkles if desired.
The recipe makes a lot of mini cheesecake pops, so you can cut it in half if you only want a few dozen pops. Serve immediately or refrigerate until ready to serve.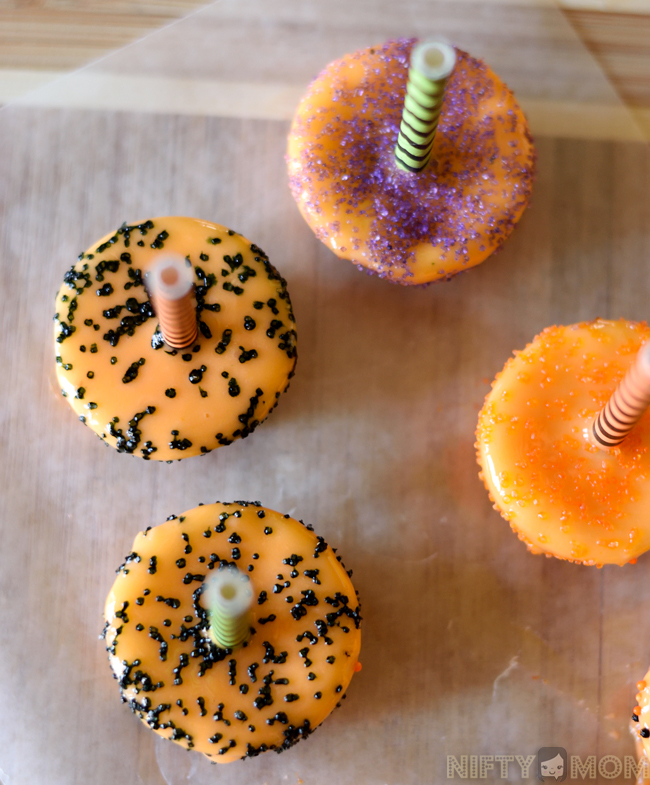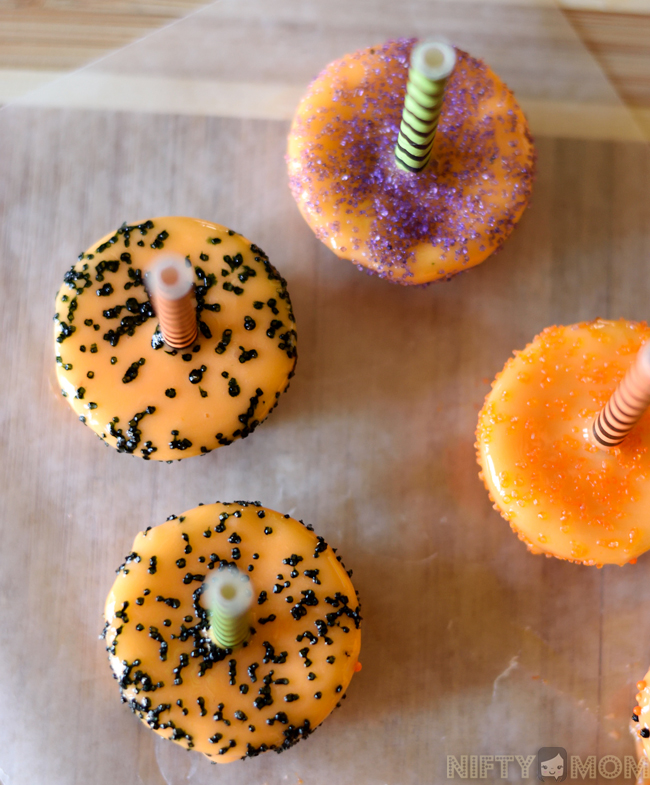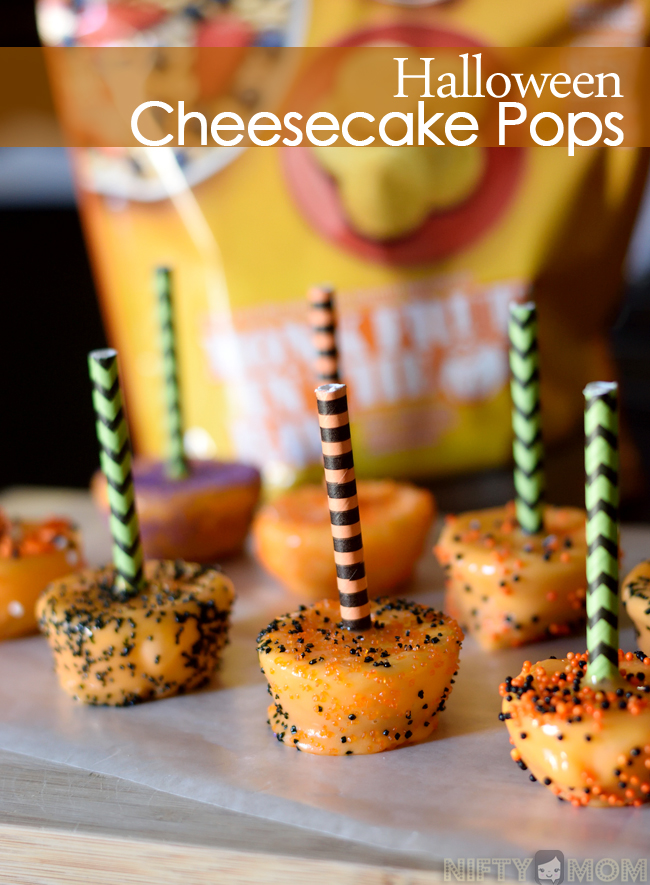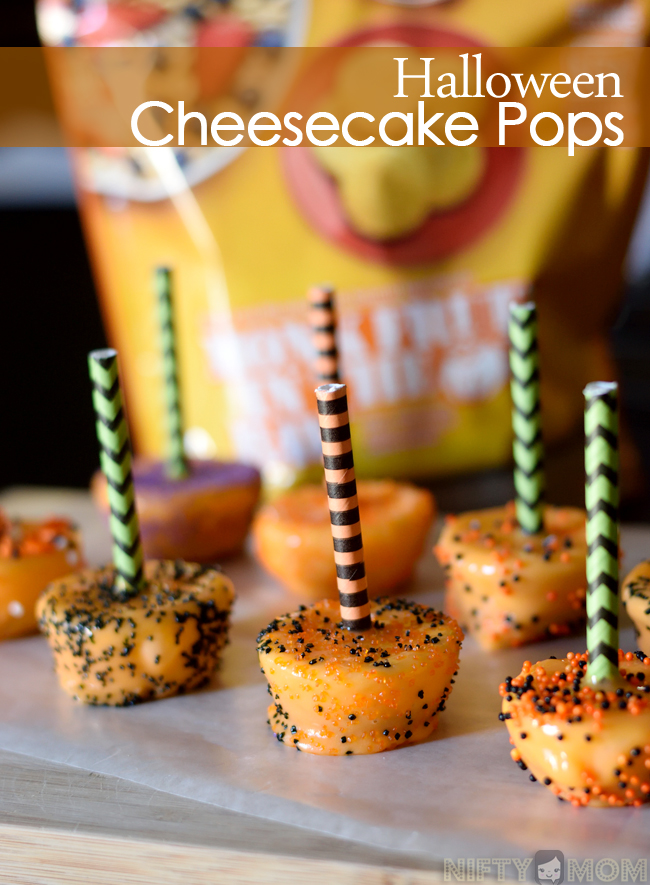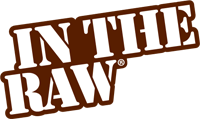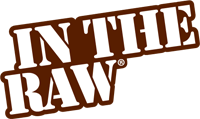 In The Raw®, where sweetness runs in the family.
Disclosure: Compensation was provided by In The Raw®, via Mode Media.  The opinions expressed herein are those of the author and are not indicative of the opinions or positions of In The Raw®.