"I participated in an Ambassador Program on behalf of Influence Central for Holstein Housewares. I received product samples to facilitate this post well as a promotional item to thank me for my participation."
With three little ones, I have learned that making food and meals into fun shapes is always a win. It's not always easy though. It can become time-consuming and difficult at times. I don't have time to try to make everything into different and fun shapes, especially when I have three kids that are always (in their words) 'so hungry'.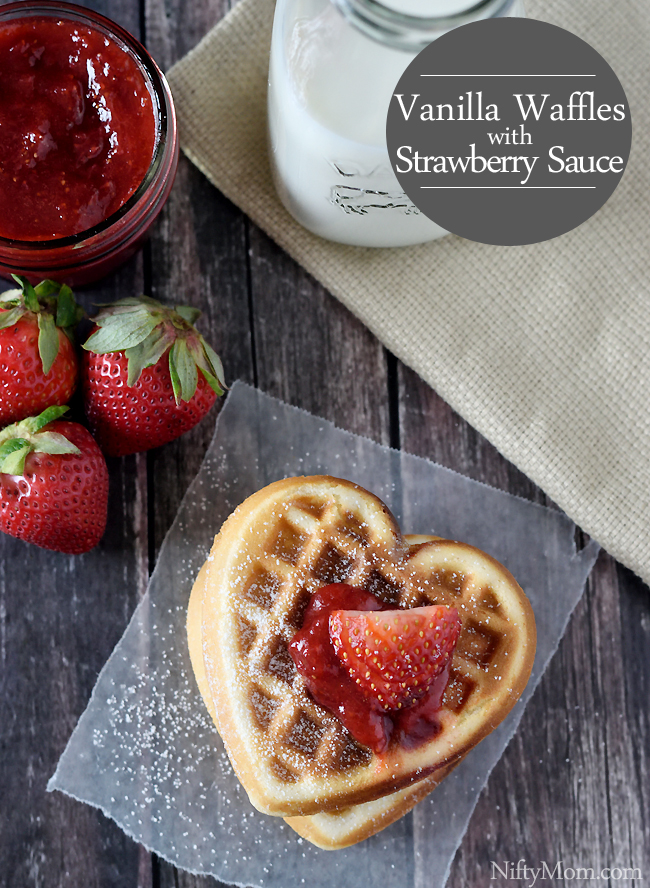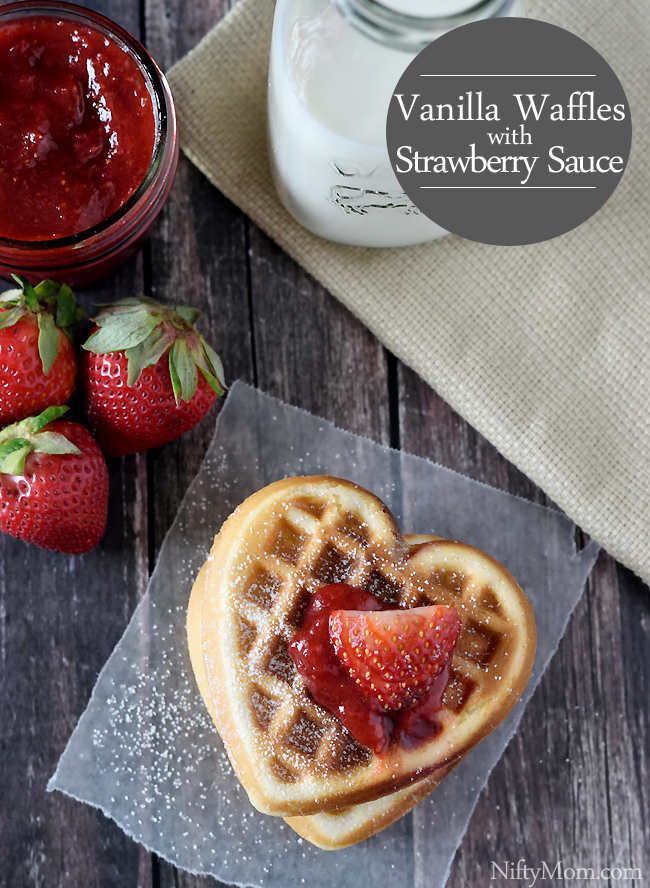 It's like every morning the minute they walk downstairs still half asleep, they need food. One would think I haven't fed these boys weeks. Then they want to help make it. When they are that hungry, letting them help is actually a good thing. This keeps them busy. Then they won't keep repeating how hungry they are and how it is taking me forever to make.
With all this in mind, I am always on the lookout for small appliances for my kitchen. Anything that can help save time and that the kids can get involved in.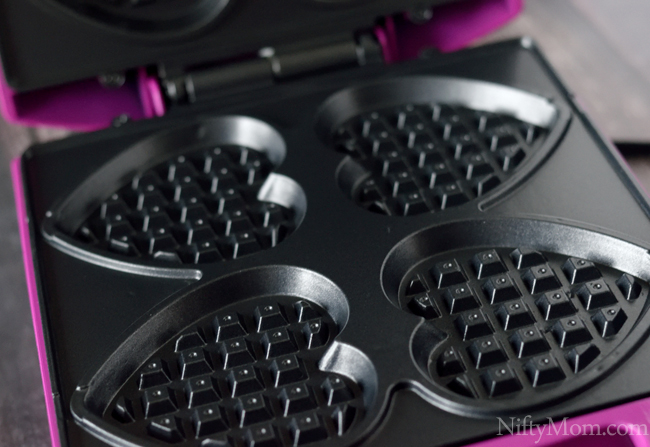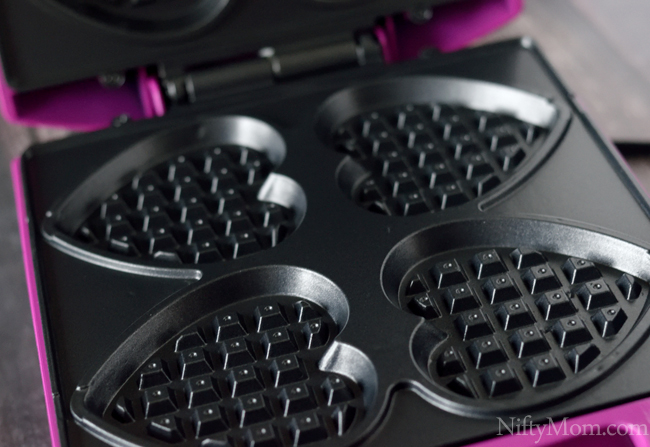 Like the Holstein Housewares' fun Heart Waffle treat maker. I can easily make four waffles in about 7 minutes in a fun heart shape, and even make them on a stick (which the kids love). The waffle maker comes with recipe book, and I immediately had to try the Vanilla Waffles. I knew they would pair nicely with some homemade Strawberry Sauce.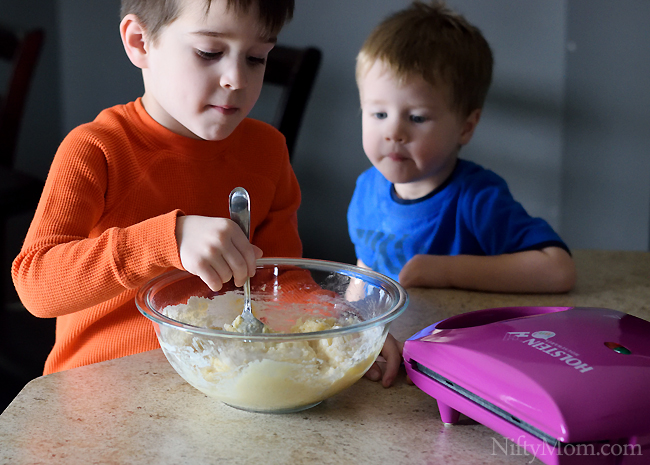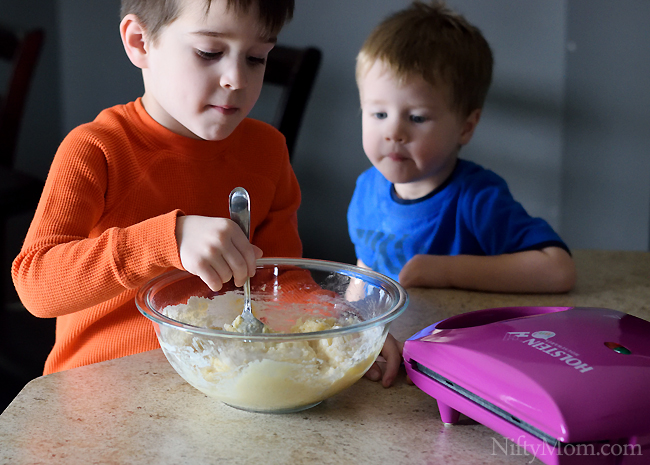 After measuring and prepping the ingredients, I let the kids pour them in the bowl and mix it.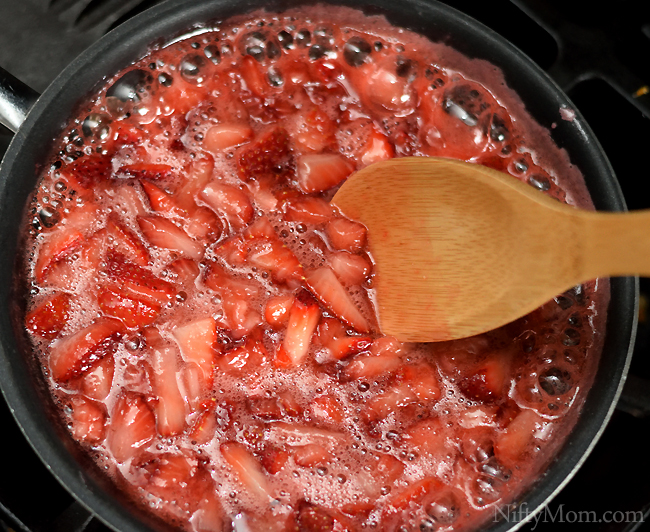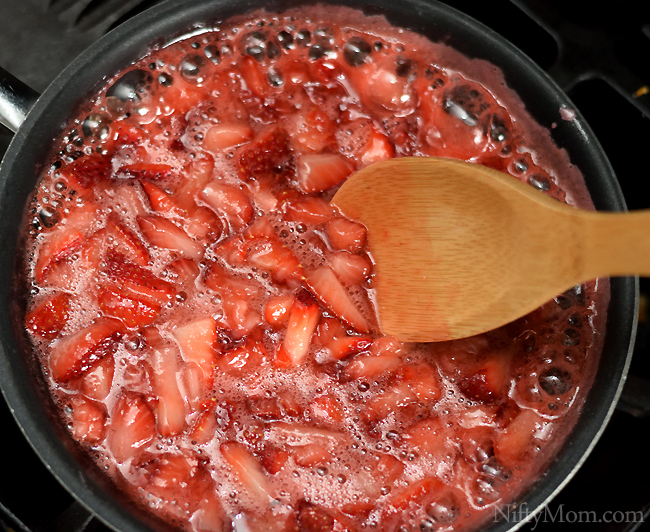 While they did that, I made the strawberry sauce. The first batch using the recipe below made about 8 waffles. I made four on a stick for the boys and four without.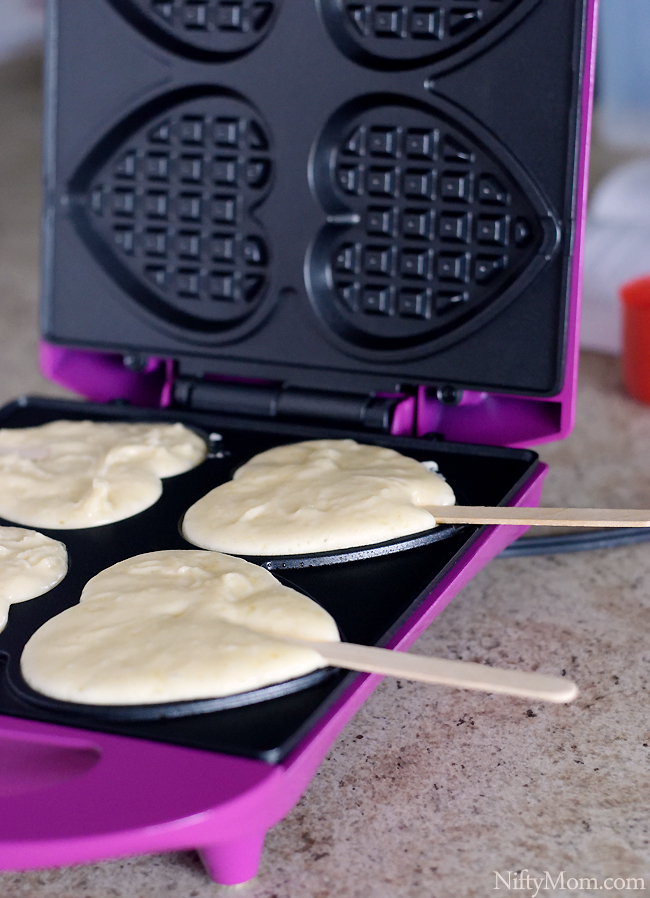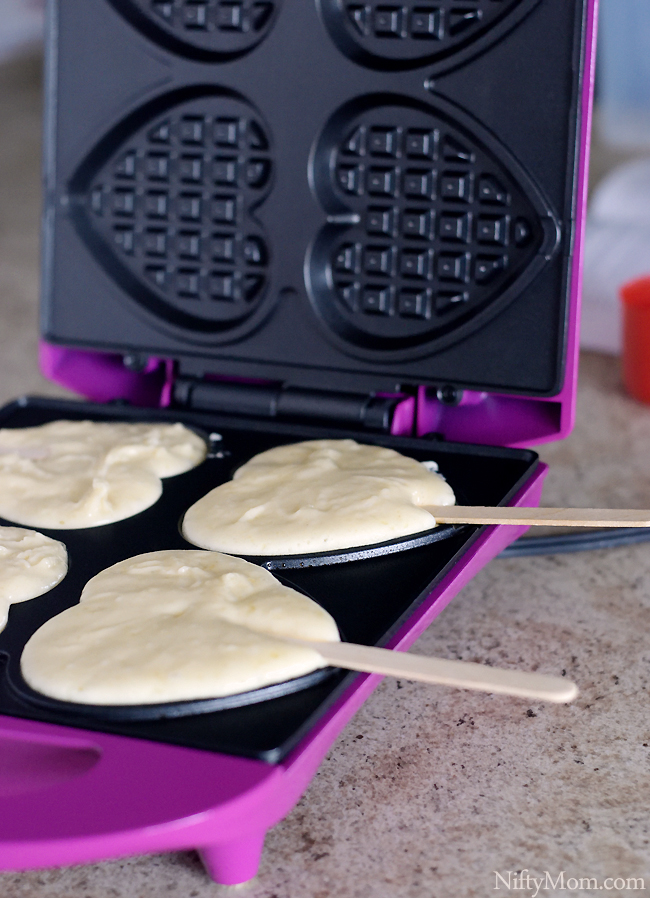 Vanilla Waffles with Strawberry Sauce
These vanilla waffles pair great with homemade strawberry sauce. Make them even more special by using the Holstein Housewares Heart Waffle treat maker.
Ingredients
¾ cup sugar
1½ cups flour
pinch of salt
1½ teaspoon baking powder
½ cup melted butter
½ cup milk
1 egg
2 teaspoons vanilla
For the strawberry sauce: 2 cups sliced strawberries, ⅓ cup sugar, 1 tablespoon vanilla
Instructions
In a large mixing bowl, stir together the sugar, flour, salt and baking powder.
Add in the butter, milk, egg and vanilla. Mix together well. It will be a little thick. If you think it is too thick, add a splash more milk.
Pour mixture into waffle maker (Holstein Housewares Heart Waffle maker)
Bake for 7 minutes
For the strawberry sauce, add all 3 ingredients to small sauce pan on medium heat. Let cook for about 15 minutes until it turns into a sauce, stirring frequently. I like to whisk it at the end to break up the strawberries. If you like it smoother, puree in a blender. Store in refrigerator if necessary.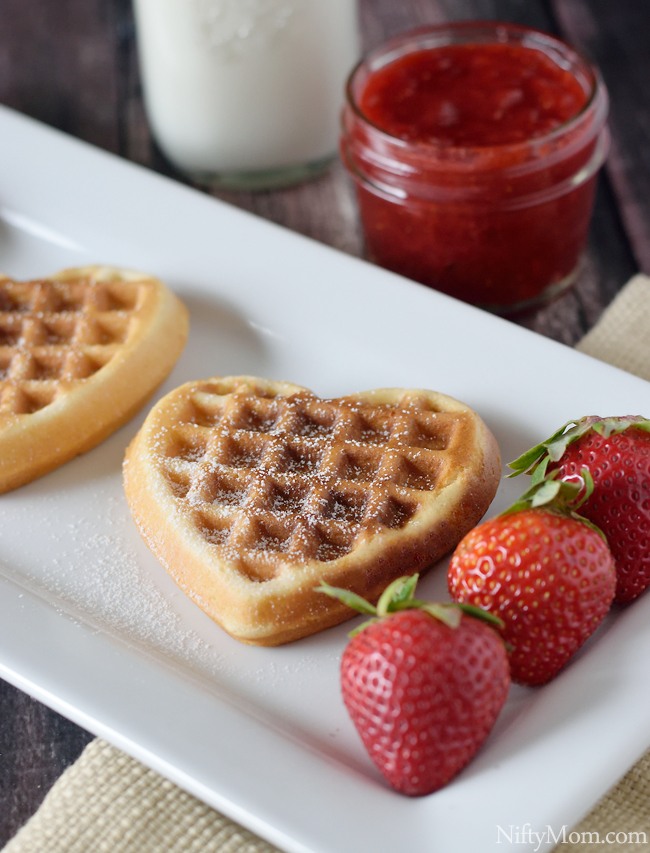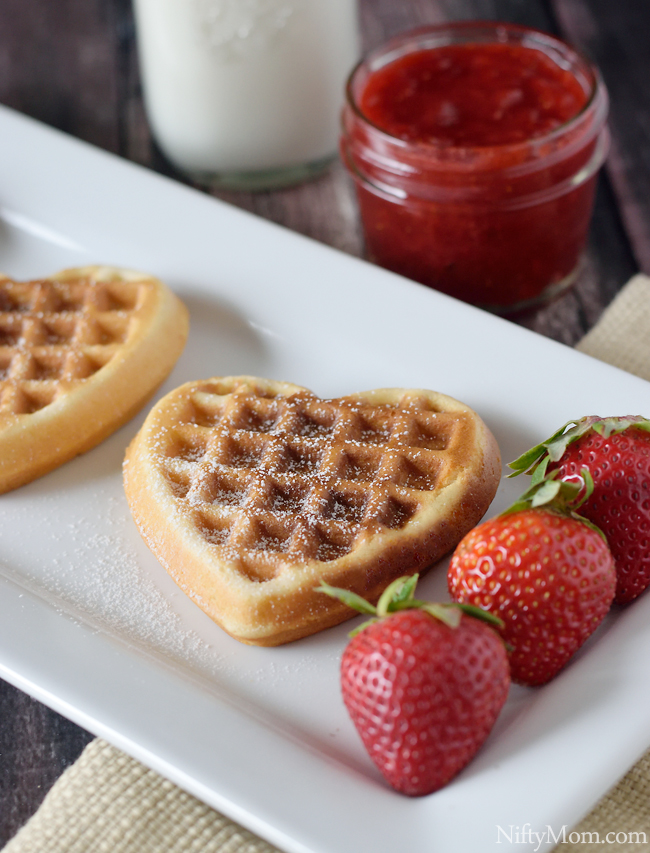 The heart shaped waffles are great for anniversaries, Valentine's Day, just fun for kids, or any other occasion. Showing love isn't just for Valentine's Day, so it would be a great surprise for loved ones to get heart waffles on any other day!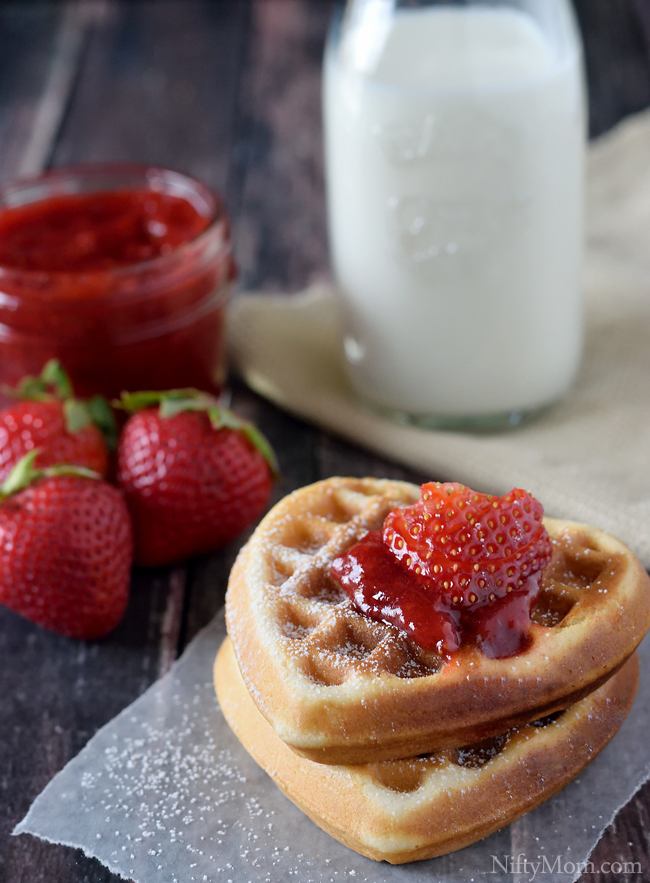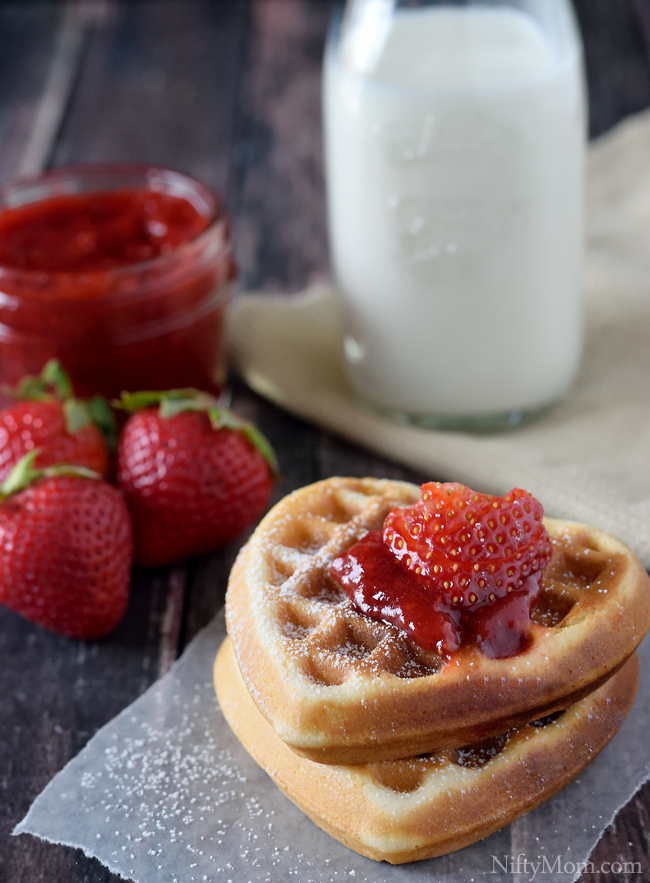 Holstein Housewares has many different treat makers and innovative products you can purchase right from their site.
Who would you make heart waffles for?