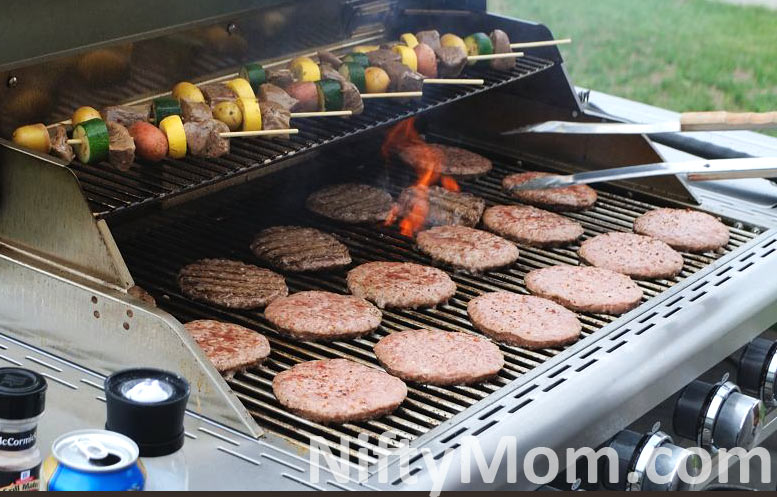 Just about every weekend we love to fire up the grill, invite some friends and family over, and enjoy some barbecue. My husband (and Dad) just finished building an awesome two-tiered pave-stone patio in our backyard and we have been anxious to have our first party on it. This past weekend we hosted a barbeque party to celebrate Labor Day, my son's second birthday, and just have some fun.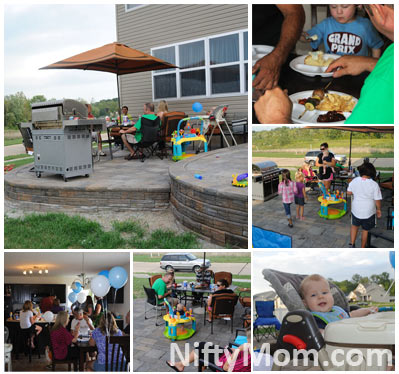 We had about about 20 adults and 10 kids over for the day. Aside for eating and socializing, we played washers, took some of the kids on four-wheeler rides, and played games with the kids. I love all the laughter and chatter of a great get-together. It was a great time for everyone and of course the food was delish!
When it came to the food, we had a ton! When we grill, 90% of the time it is always beef. We knew we were going to grill beef franks and burgers, and for the third meat, I visited Beef. It's What's For Dinner and browsed their recipes. I love their website because not only does it provide great recipes, it is also very informative. Learn how to be a smart beef shopper, how to properly cook beef as well as healthy eating tips. After looking around, we decided to make beef kabobs adapted from their Beef Steak & Potato Kabobs recipe.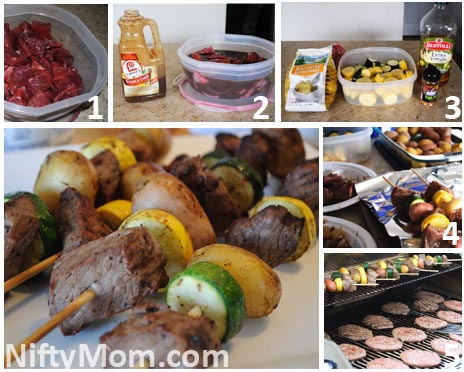 Ingredients: (we doubled everything for our recipe)

1lb boneless beef top sirloin steak
1lb petite potatoes
3 medium yellow or zucchini squash
marinade of your choice (we used Lawry's Steak & Chop)
Olive Oil
Veggie Seasoning
Instructions:
1. Cut beef into 1 inch cubes
2. Cover steak with a marinade in a container. Refrigerate for 30 minutes to an hour.
3. Microwave potatoes in a covered (vented) bowl for 8 minutes to until they are tender. This is important because they need to cook longer than the beef.
4. Slice squash into one inch slices. Toss with a coat of olive oil and veggie seasoning.
5. Alternate beef, squash, and potatoes in skewer
6. Grill kabobs on over medium, ash-covered coals covered for 8-10 minutes. On a gas grill, cover and cook for 9-11 minutes.  Turn once and brush some marinade on during the last five minutes.
7. Enjoy
Grilling beef properly is very important to ensure maximum flavor and optimal tenderness. Follow the steps below next time you grill beef.
*Click here for PDF file of this infographic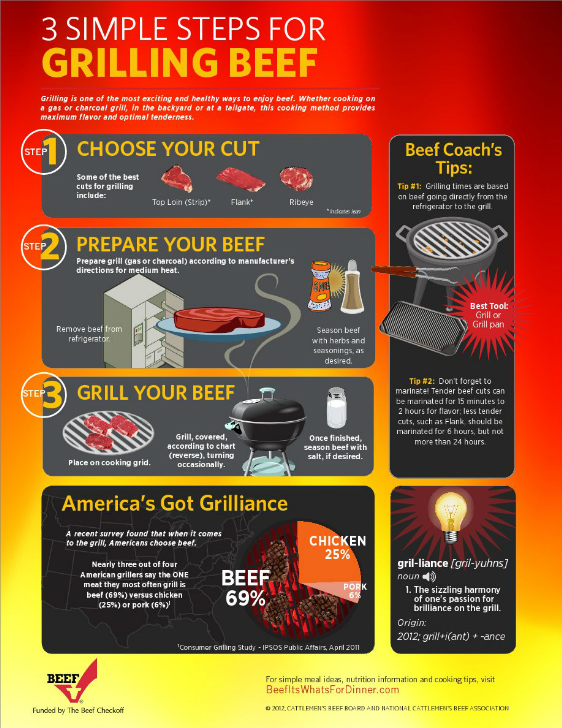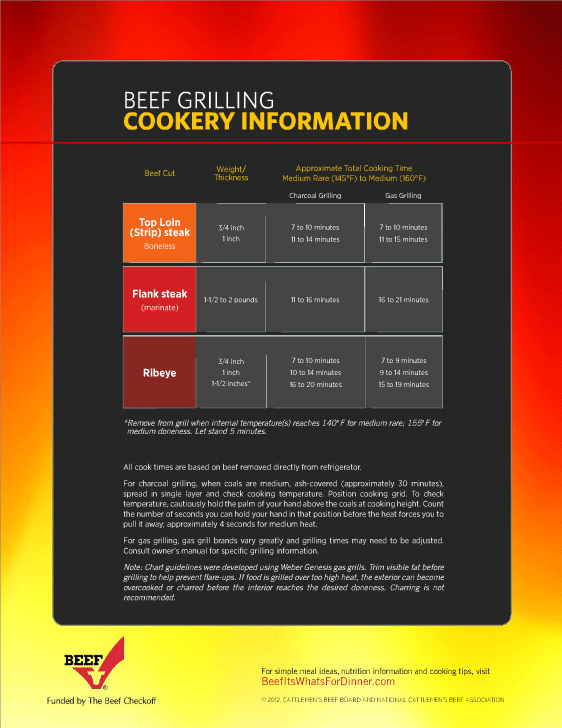 "I wrote this review while participating in a In Home Party campaign by Mom Central Consulting on behalf of The National Cattlemen's Beef Association and received product samples to facilitate my party and review, and a promotional item to thank me for participating."