This Rice Krispies Layered Holiday Tree recipe has been compensated by Collective Bias, Inc. and its advertiser. All opinions are mine alone. #TidingsAndTreats #CollectiveBias
I have shared many reason why I love being in the kitchen with the family. Making memories while creating delicious recipes and treats is priceless. To continue our holiday traditions, we made this Rice Krispies Layered Holiday Tree. It's even great for parties, gatherings and movie nights.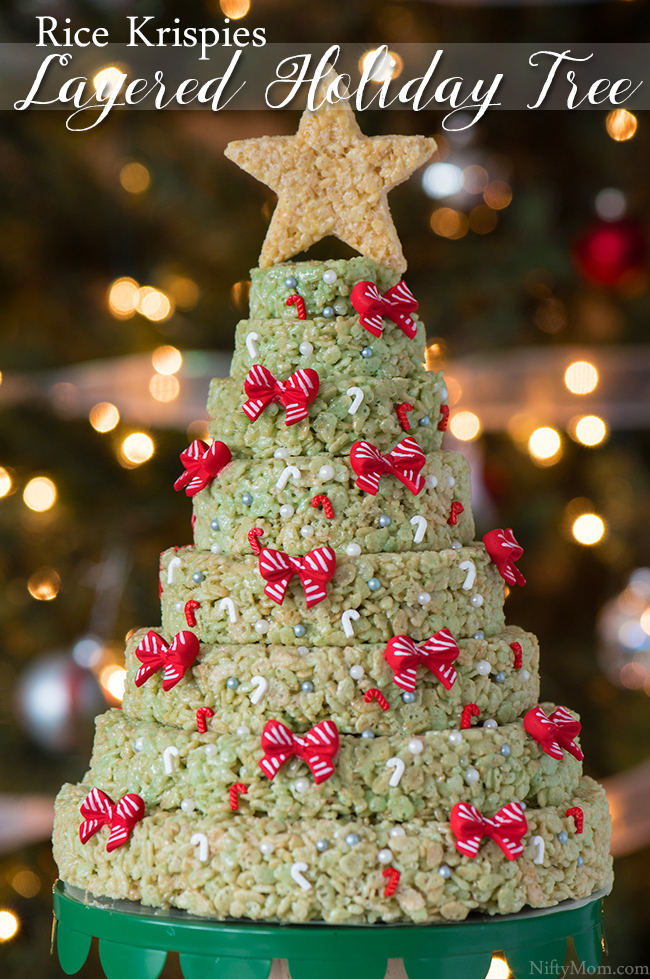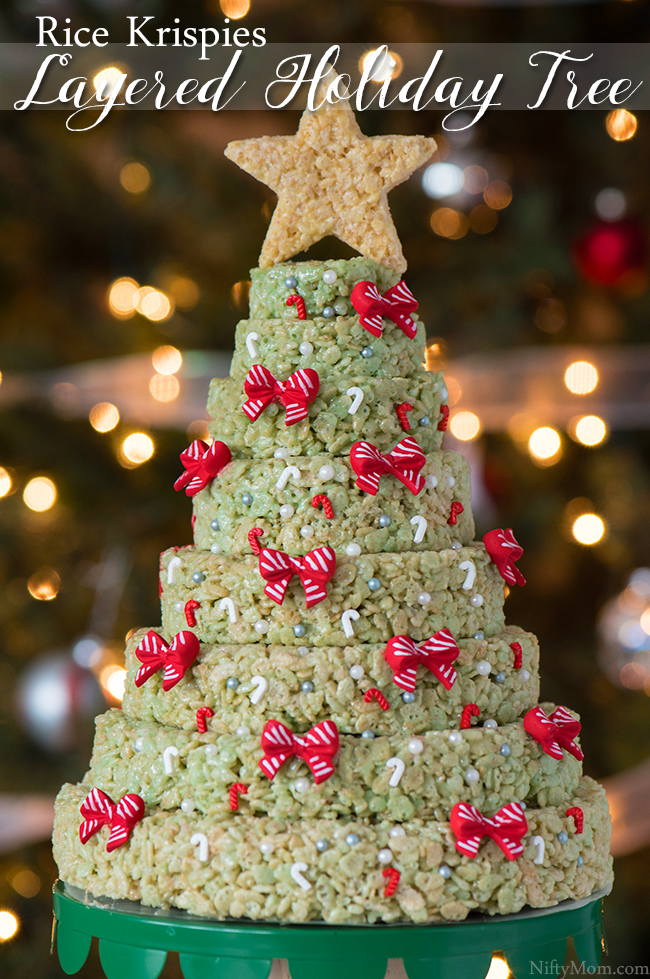 One of our favorite things to make throughout the year are different varieties of Rice Krispies Treats. They are something the kids can always help make and decorate and of course they enjoy eating.
A lot of times we like to make the Original Rice Krispies Treats recipe, then use cookie cutters to make different shapes. We have put the treats on a stick, added icing & sprinkles and even dipped them in melted candy.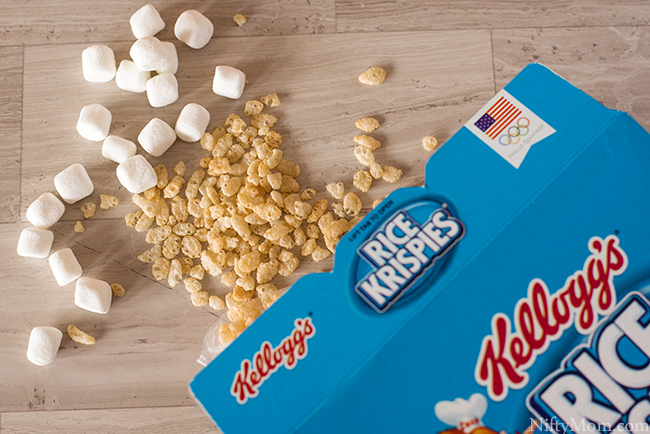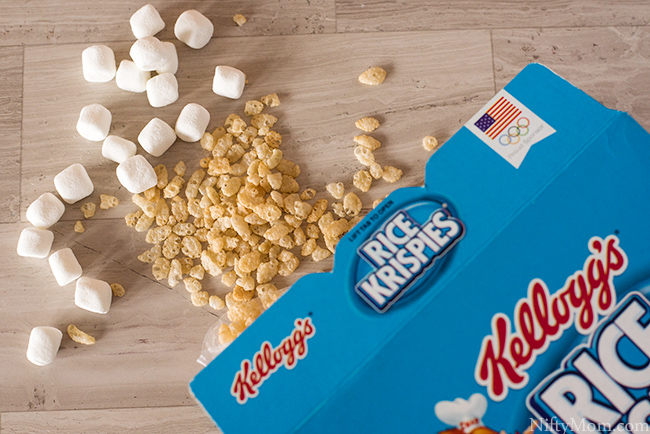 This holiday season, we decided to try something different and go a tad bigger. We made a tree the size of a layered cake. It really isn't that difficult and the kids can decorate it anyway they would like.
Rice Krispies Layered Tree Recipe
Need:
18 Cups Kellogg's Rice Krispies Cereal (will need 2 boxes) – Divided into three 6 cups portions
9 tablespoons butter – Divided into three 3 tablespoon portions
12 cups miniature marshmallows (will need 3 bags) – Divided into three 4 cup portions
45 green candy melts – Divided into three 15 piece portions
Holiday Sprinkles & decorations
Round Cake Pans – 8″, 7″, 6″, 5″, 4″ (I have an 11 tier set, you could use different sizes)
Round Cookie Cutters – 3″, 3.5″, 2″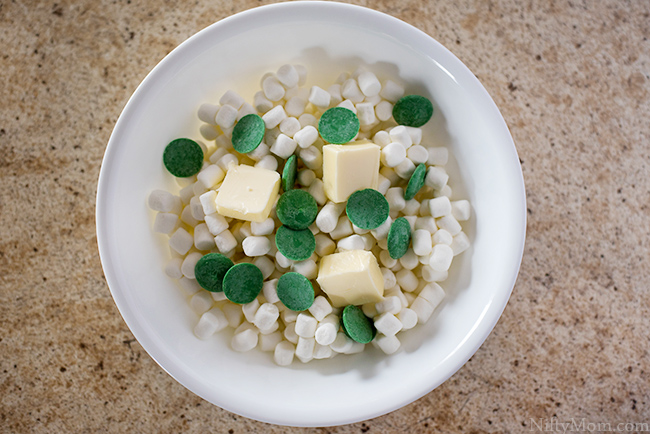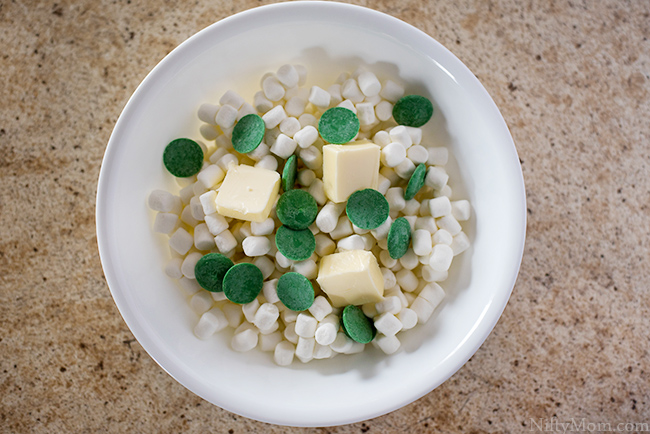 Before starting, prep the pans & cookie cutters by spraying with cooking spray or lining with wax paper or plastic wrap. You want to be able to remove each tier easily once cooled.
To make the large tree, we had to make three separate batches of the Rice Krispies Treats, which is why i have each ingredient divided into three portions.
For each batch, add 4 cups marshmallows, 3 tablespoons butter and 15 candy melts to a microwave-safe bowl.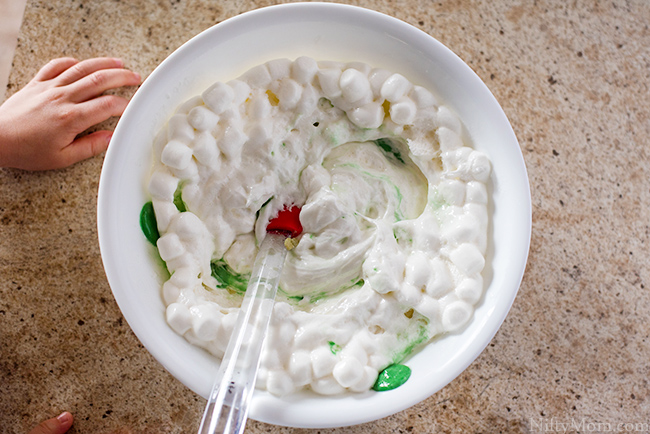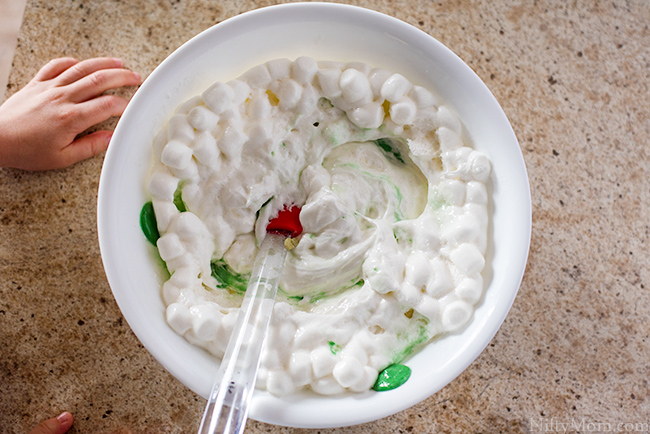 Heat for about 3 minutes, stirring every minute until completely melted.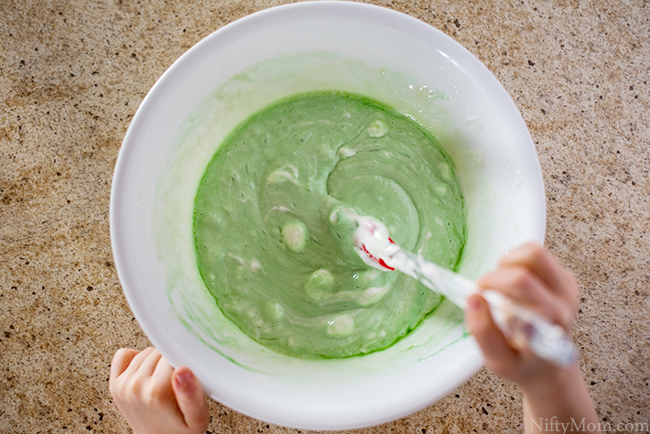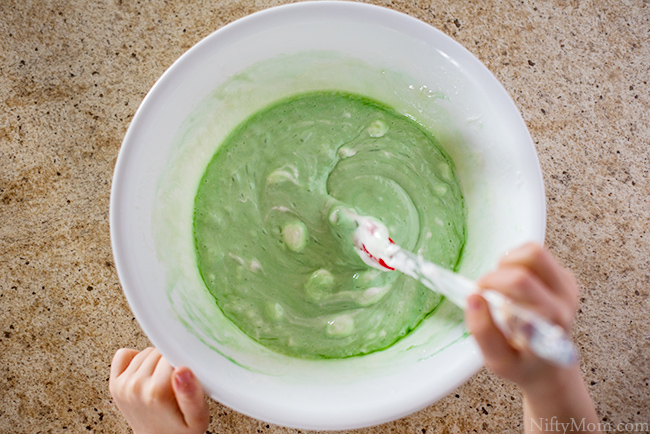 NOTE: You can also melt the mixture on the stove-top.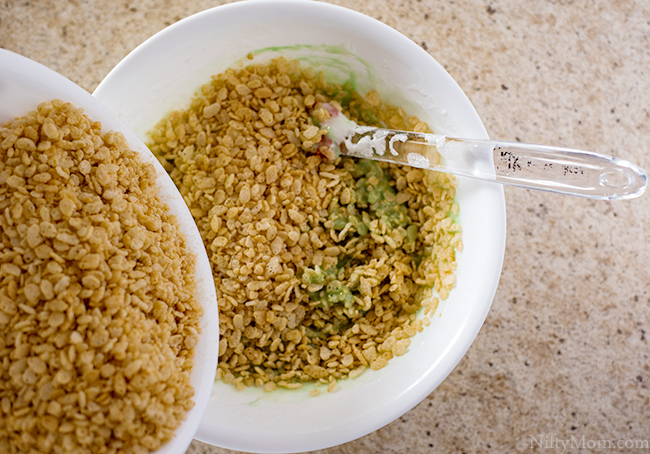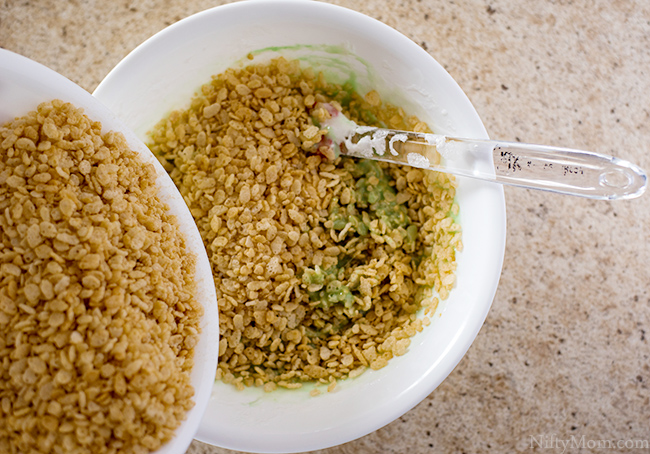 While stirring, add in six cups of Kellogg's Rice Krispies cereal.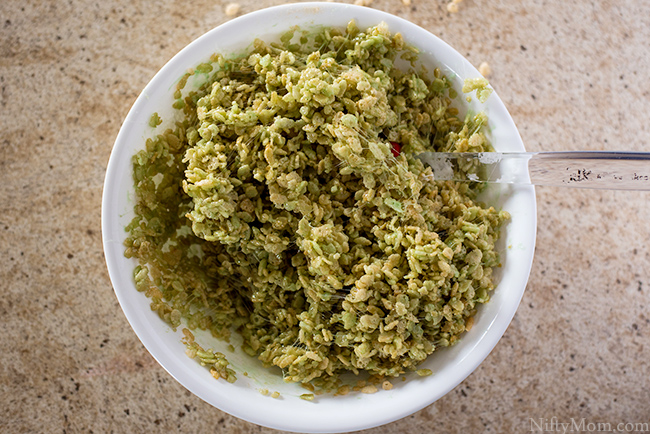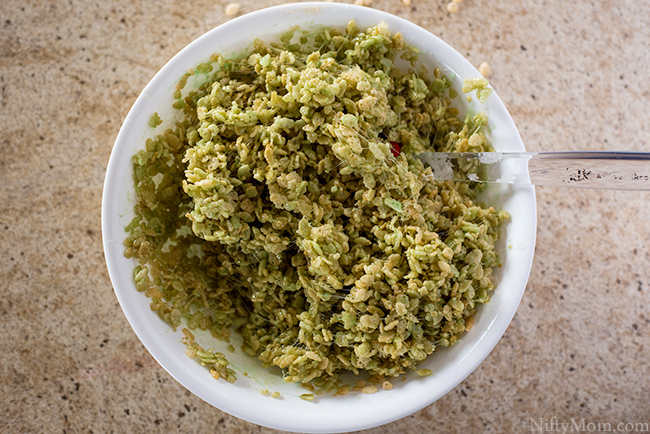 Stir and fold until all the cereal is well coated.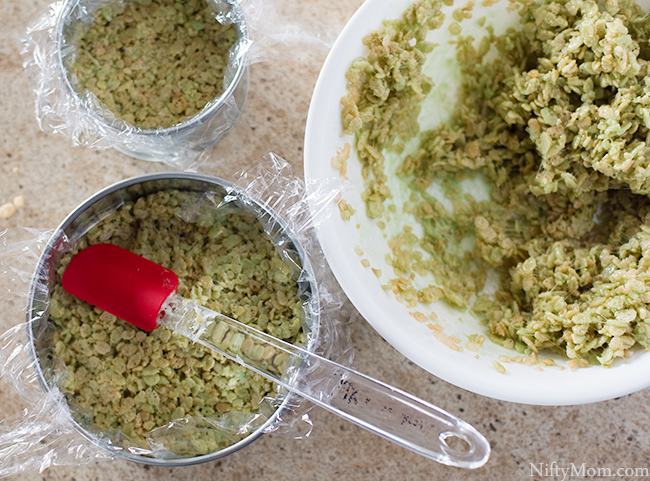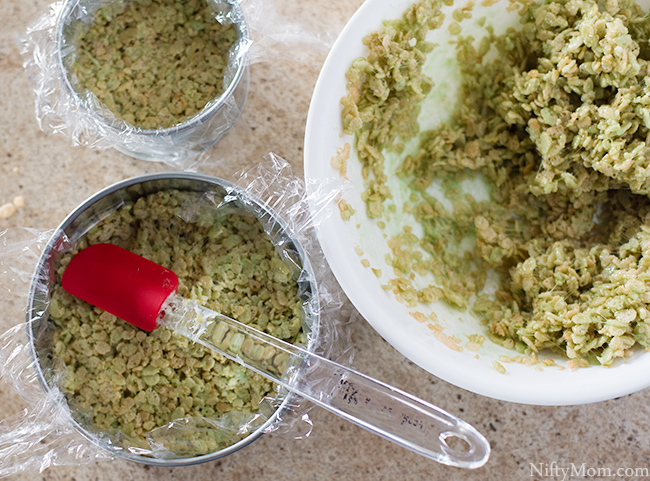 Press evenly into the pans and cookie cutters. Once one bowl is empty, repeat above and make another portion.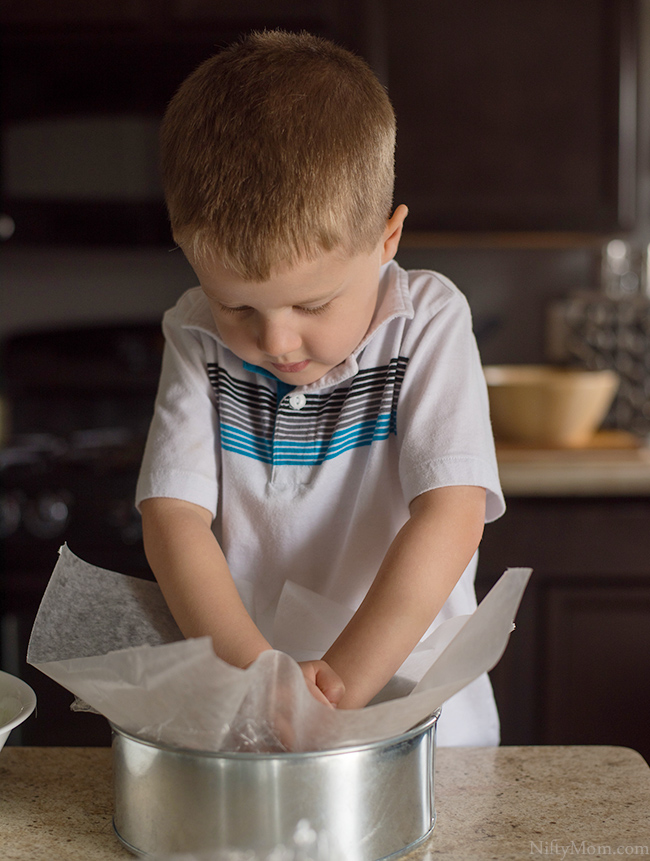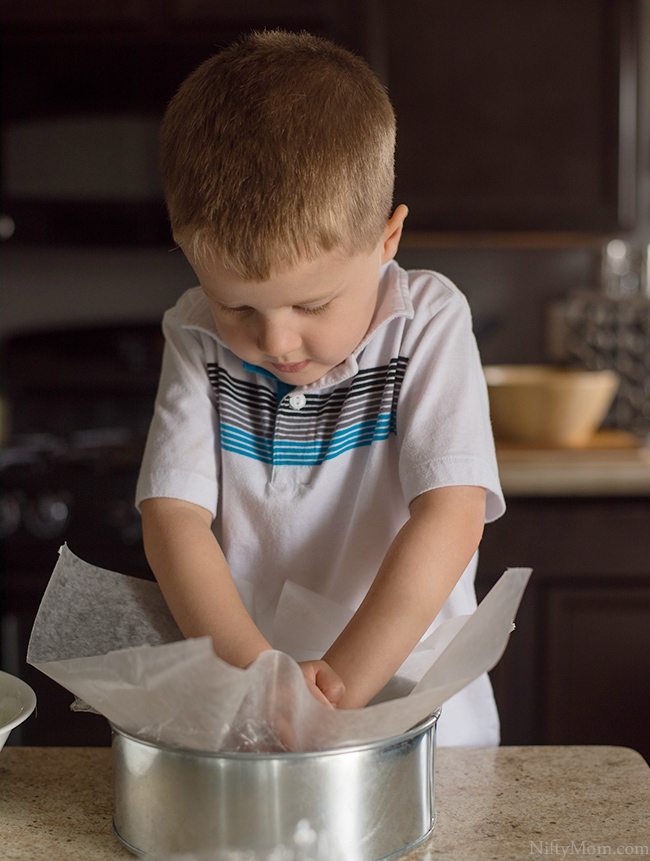 Be sure to press down each layer evenly with wax paper or a buttered spatula.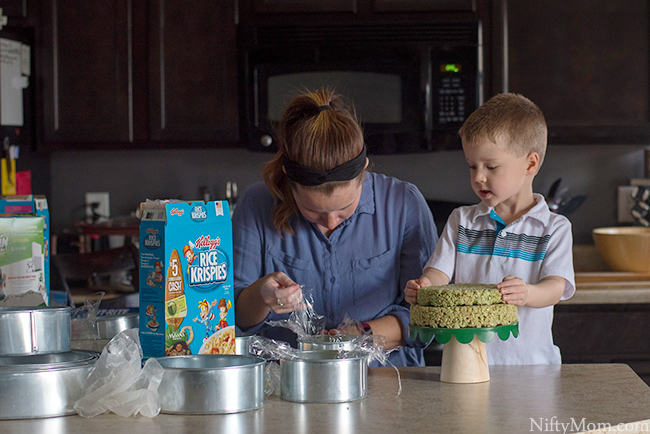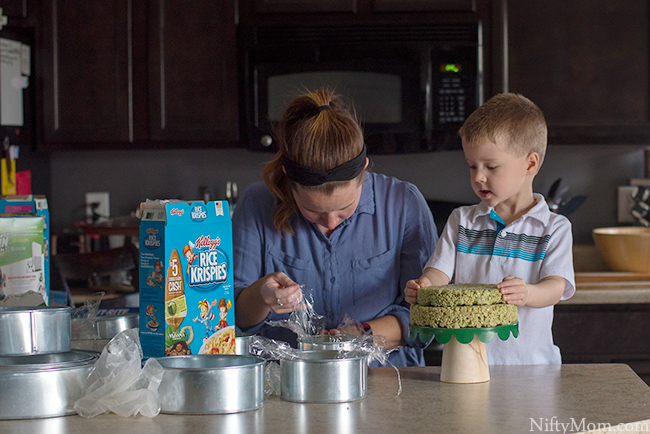 Once all eight layers are ready, remove from the pans and stack them with the biggest one on the bottom.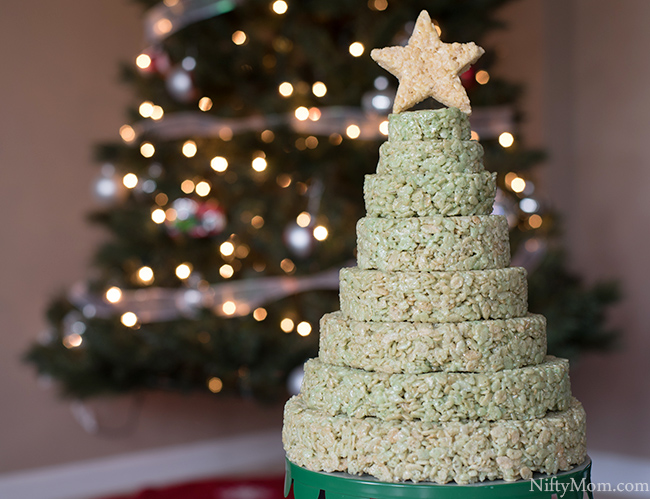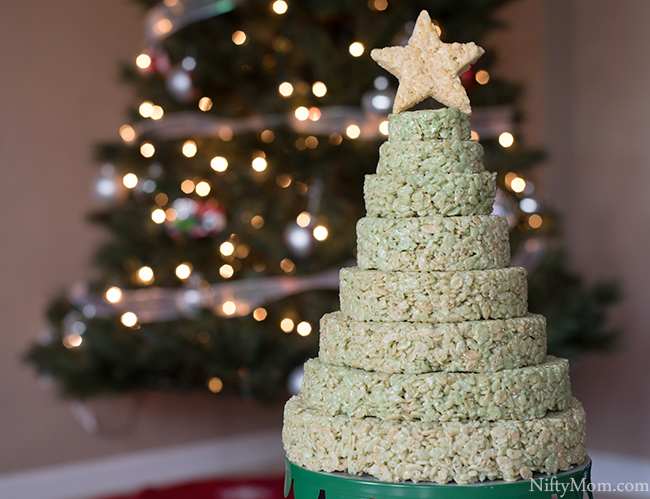 OPTIONAL: Make a small star topper with a Rice Krispies Treat using a cookie cutter.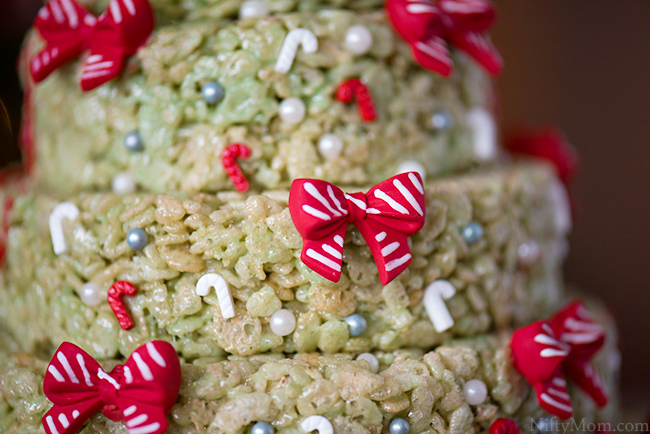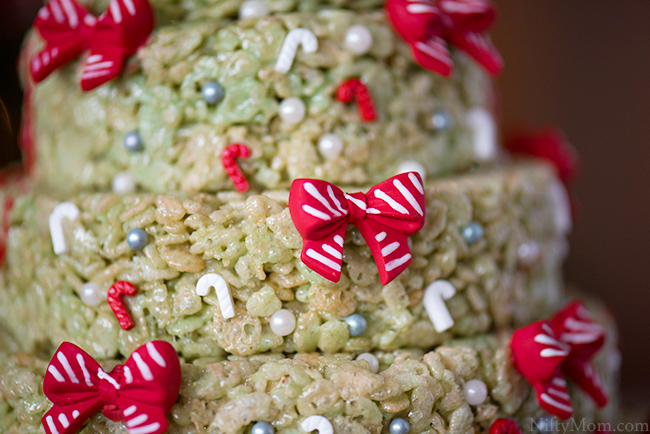 Lastly, add sprinkles and candy decorations around the tree. I used pearl & candy cane sprinkles along with bow cake decorations.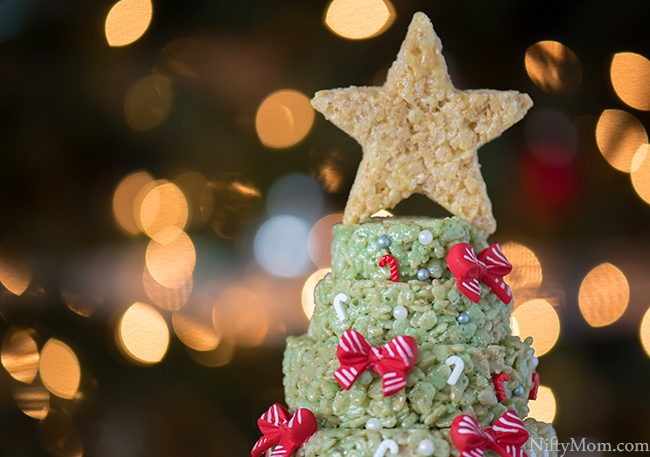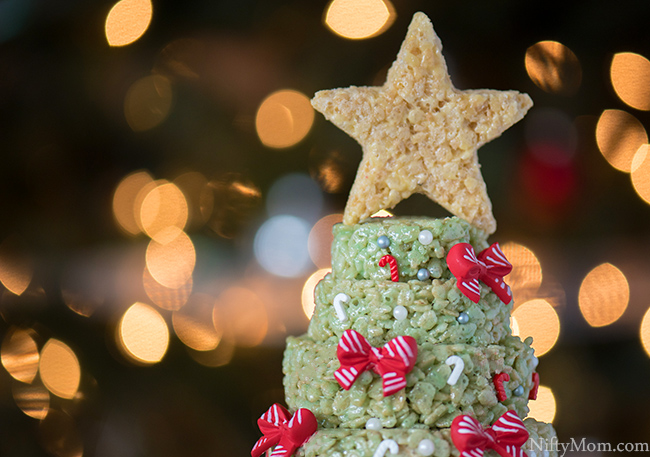 Gently press the sprinkles into the sides. No need to using anything additional to attach them. For the bows, since they are larger I did add a tiny bit of melted candy melts to the back of each one.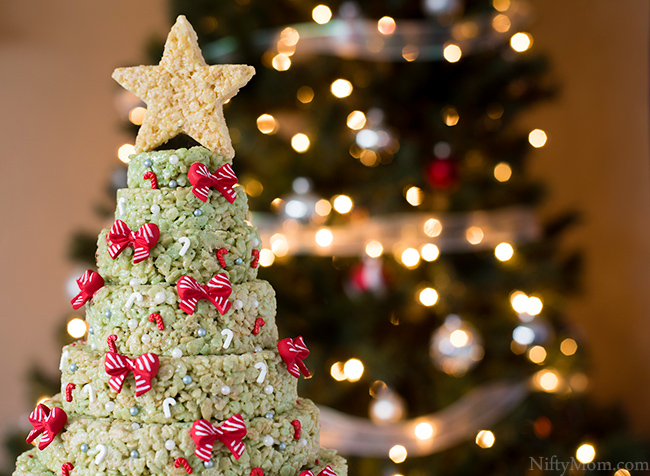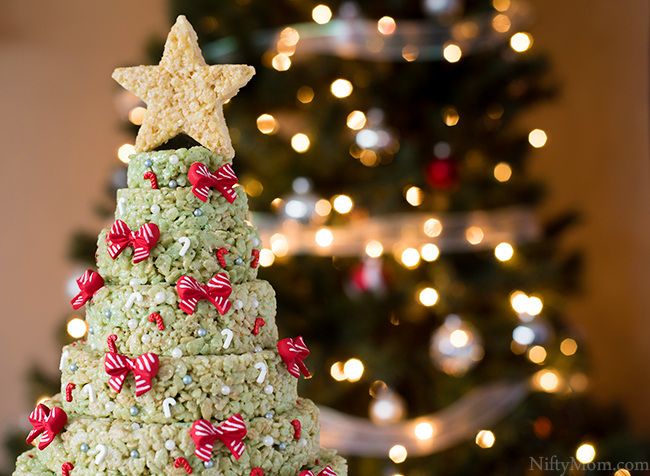 Completed, the tree looks like a special holiday treat layered cake!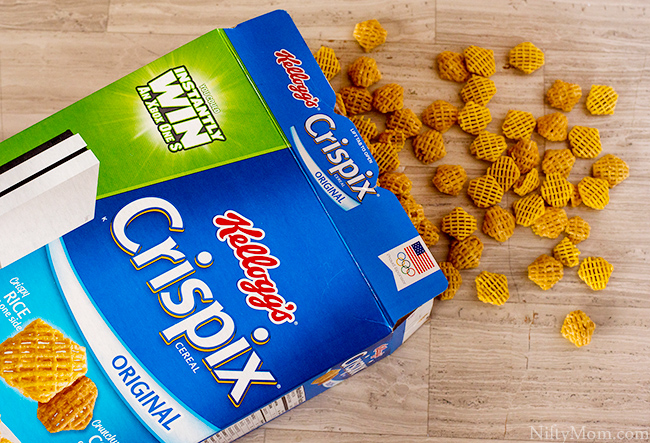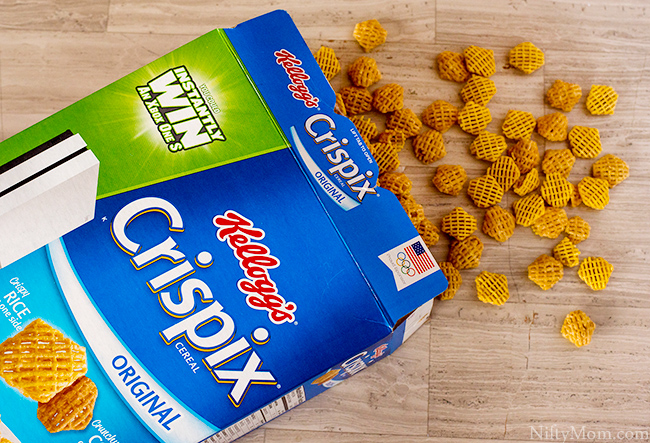 Kellogg's products are versatile and more than just cereal for breakfast. They are great for all kinds of recipes for entertaining during the holidays. Next on our list of things to make for the holidays is a holiday snack mix. I plan to make it with Kellogg's Crispix Cereal, candies, popcorn and more. I hope to share it with you soon!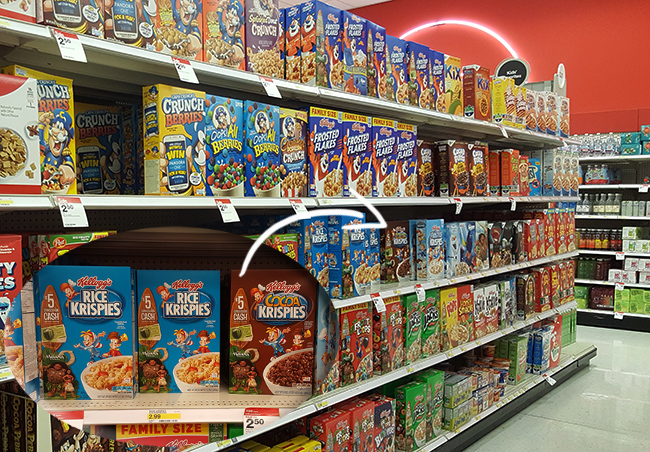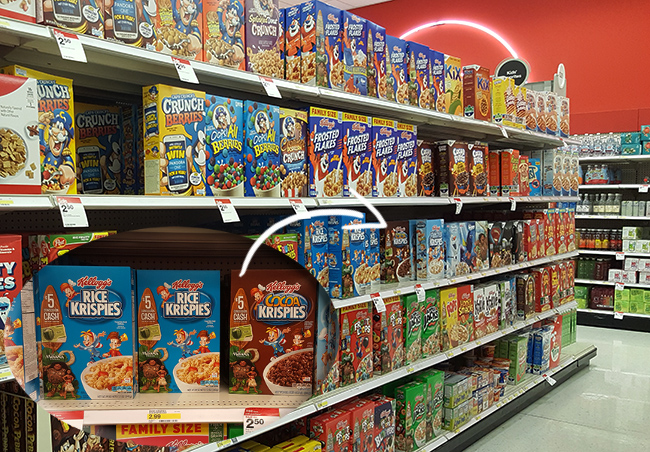 I grabbed my Kellogg's cereals on my last trip to Target. They were on sale and I got a free bag of marshmallows with the purchase of 2 boxes of Rice Krispies cereal. Be on the lookout for the limited edition holiday colored Rice Krispies (red & green) that are now available.
If you are making treats, please share a picture on social media using #Treats4Toys, and Rice Krispies will donate a toy to a child in need! The offer is from September 26th through January 1st, so help make a difference!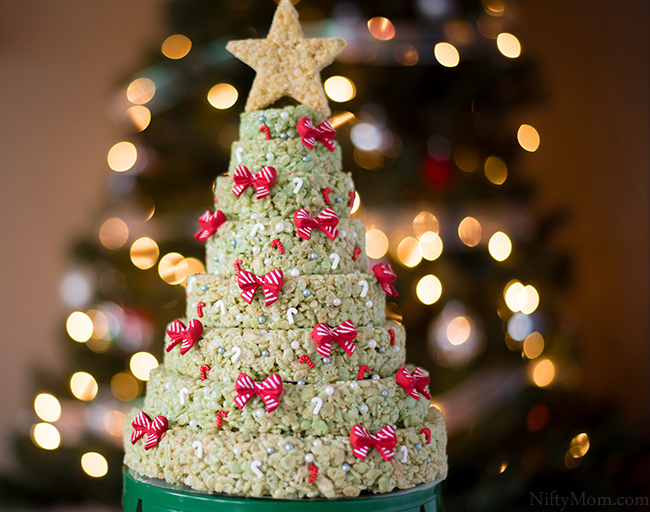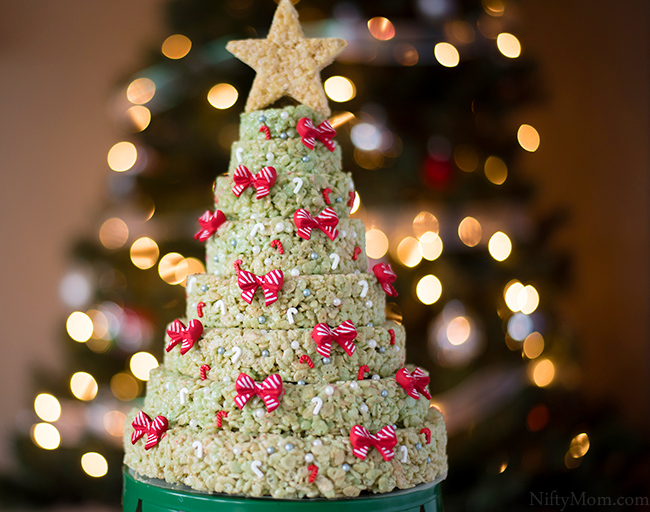 Another fun idea would to make these Santa Coats Rice Krispies Treats:

For more Kellogg's recipes & inspiration, check out THIS LINK.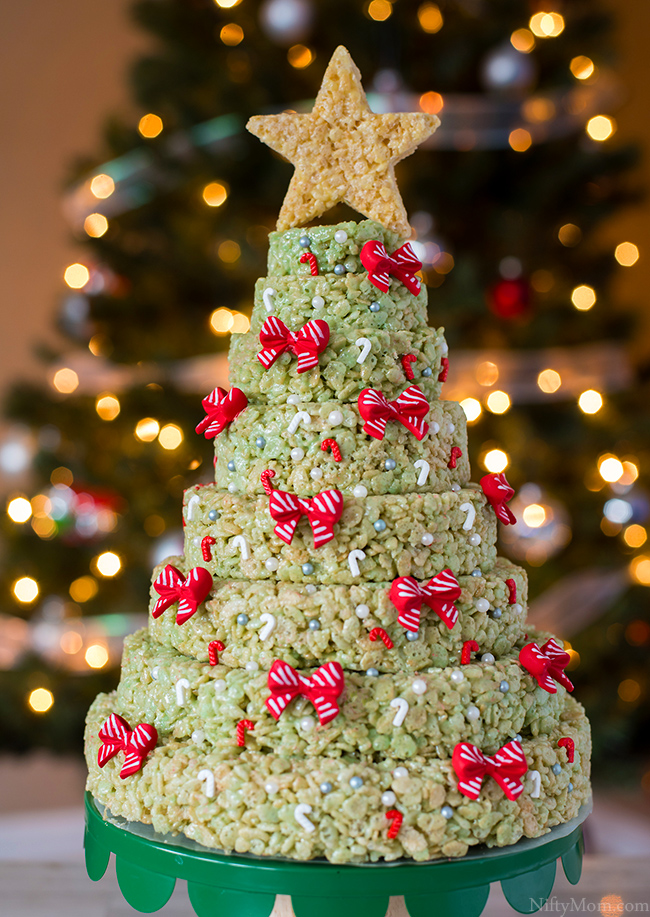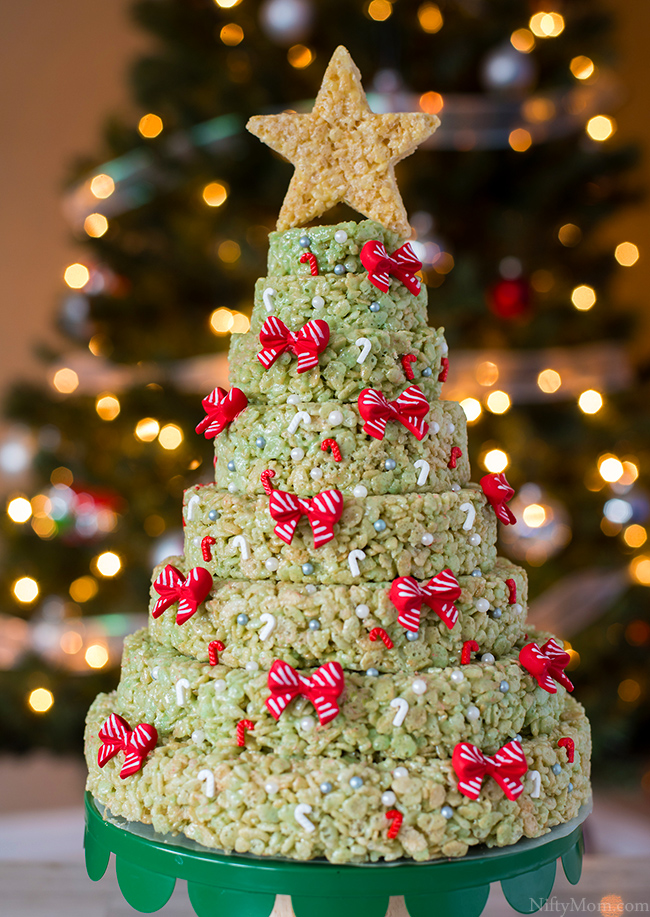 What is your favorite Rice Krispies recipe?