This wine bottle decor tutorial has been compensated by Collective Bias, Inc. and its advertiser. All opinions are mine alone. #SutterHomeForTheHolidays #CollectiveBias The following content is intended for readers who are 21 or older.
Most of the time when I am talking about entertaining and gatherings, the focus is on food and decorations. Today I want to shift gears just a little. While I am sharing a tutorial for decor, I also want to talk about an adult beverage that is also present at these gatherings: wine.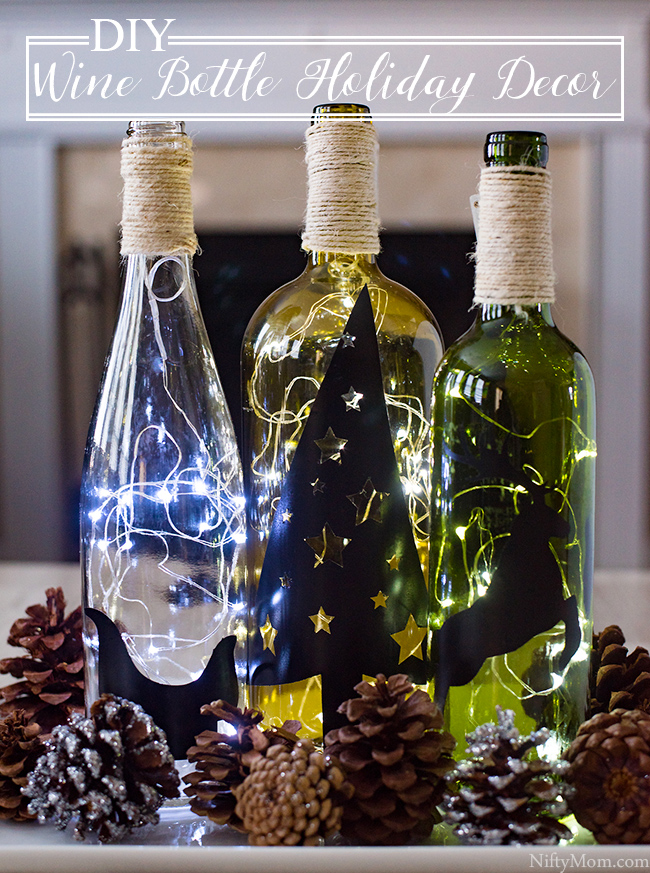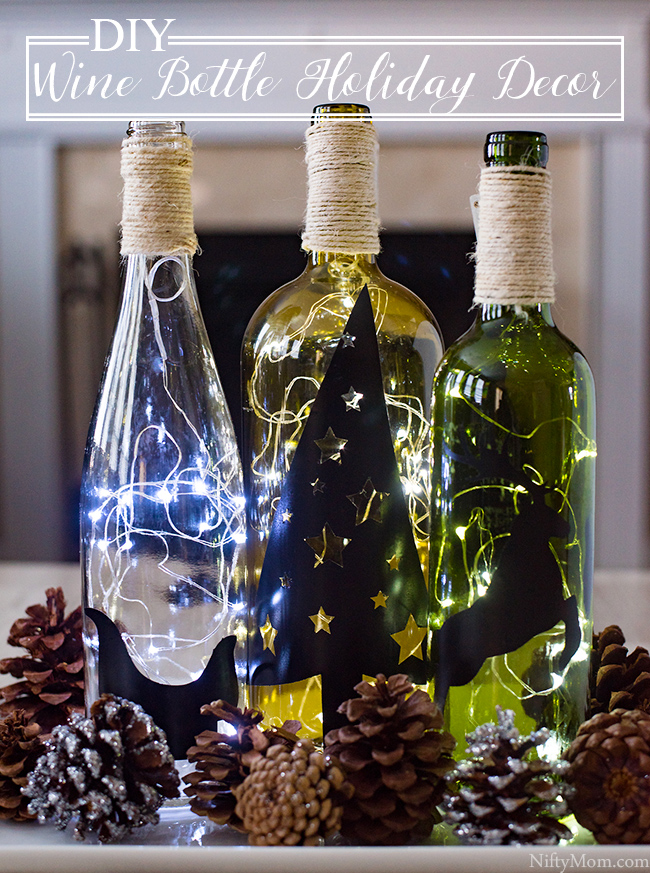 When we have friends and family over, we always have various wine offerings. When someone else is hosting, we bring at least one bottle of wine. This is especially true during the holiday season.
The whole month of November and December is packed with social events, bringing family and friends together. We are getting pulled in different directions, trying to make time for everyone. We make time to to be together and enjoy our favorites together as we make memories.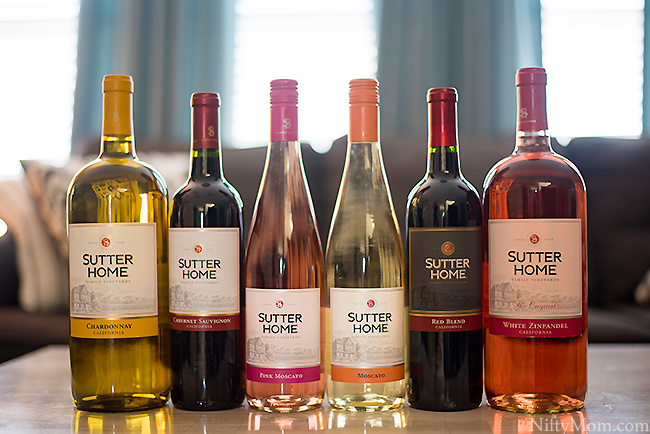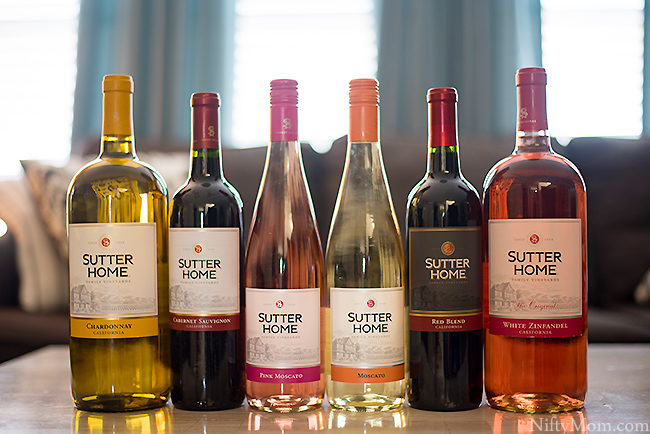 Sutter Home Family Vineyards is a family-owned with awarding winning wines at an affordable price point. It can really, make everyday occasions a little more special.
It's important that Sutter Home Family Vineyards has a large variety of wine offerings, so there is something for everyone. Having large dinner parties comes with guests who have different tastes and likings. From Cabernet Sauvignon to Chardonnay to Red Blend, my guests are sure to find something they enjoy. Having this large variety is essential for success.
Since we entertain often, I have been saving our empty bottles of wine to use them in do-it-yourself projects. Sutter Home Family Vineyards has a nice variety of bottle shapes, sizes & colors, which is visually appealing when using them for crafts.
DIY  Lighted Wine Bottle Holiday Decor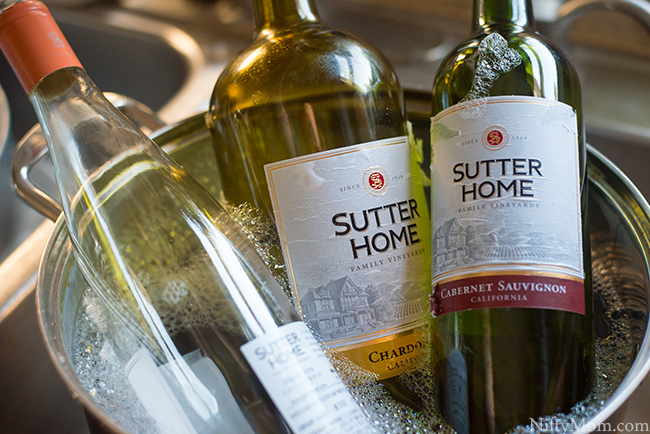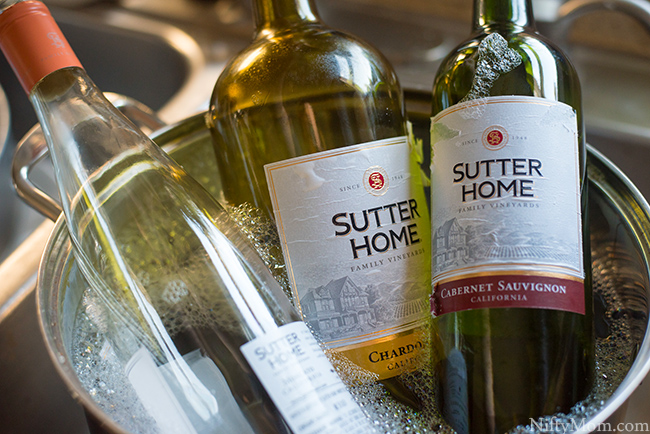 Before any project, I remove the wine bottle labels. I soak them in a large bowl or pot of warm water and dish soap. Since the bottles are empty, it helps to put something heavy (such as another pot) over the top to hold them underwater. After 15 minutes (or longer), peel off the label. If needed, scrub with a sponge or dish towel.
Let the bottle dry completely (inside and out) before using them for any project.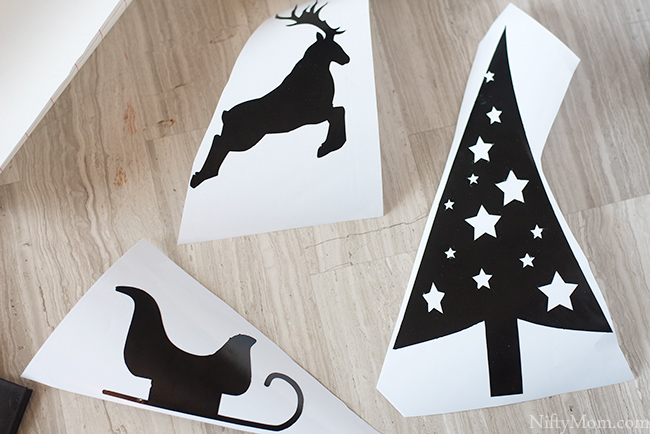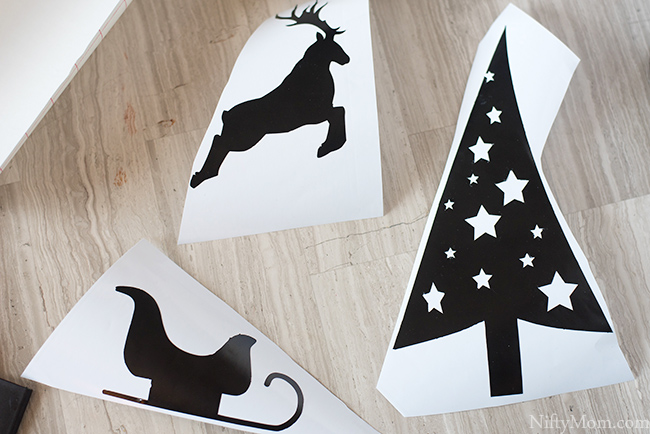 For these decor items I made, I decided to put a holiday cutout on each bottle. This is optional and can be left off for a year-round look.
After designing a few shapes on the computer, I used vinyl and an electric cutter. If you don't have an electric cutter, you can cut out simple shapes in the vinyl with scissors.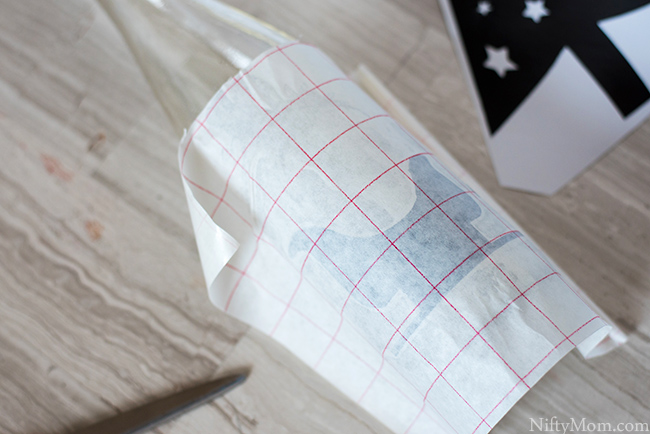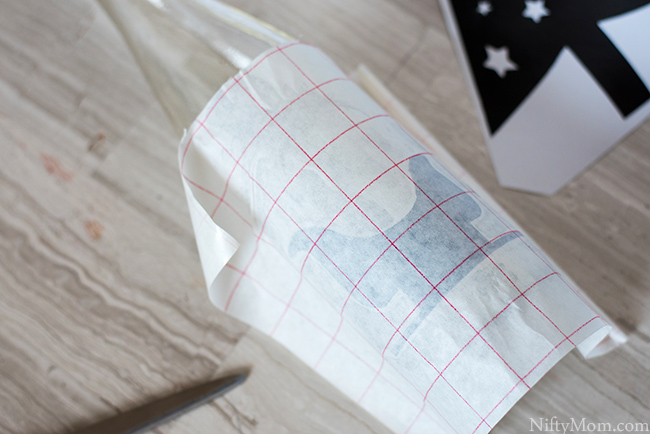 Next, cover the front of the cutout with transfer paper. Remove the backing and place onto the wine bottle.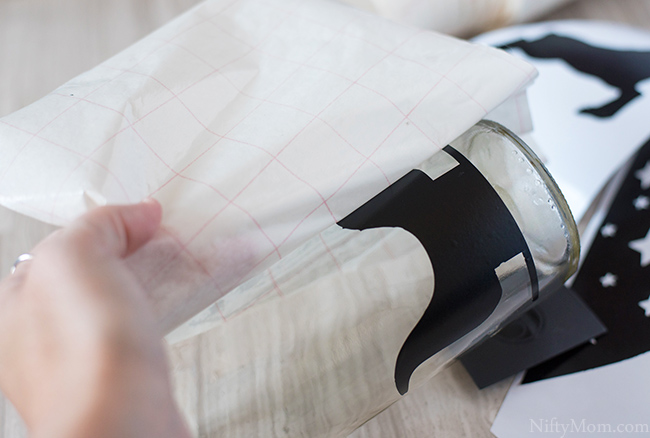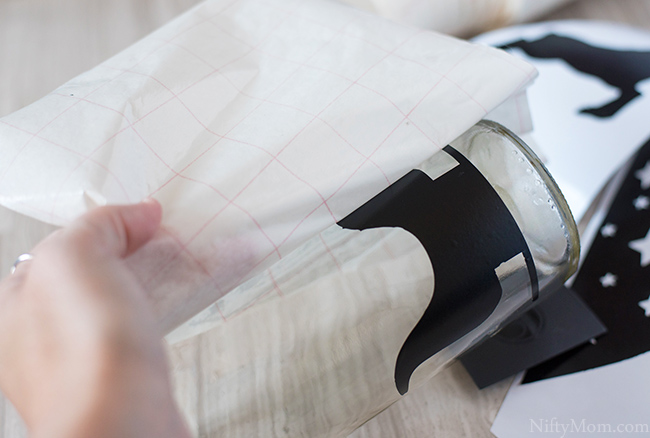 Transfer the vinyl onto the wine bottle by smoothing it out with a scraper tool or credit card. Gently left the transfer paper, making sure the vinyl is stuck down on the glass.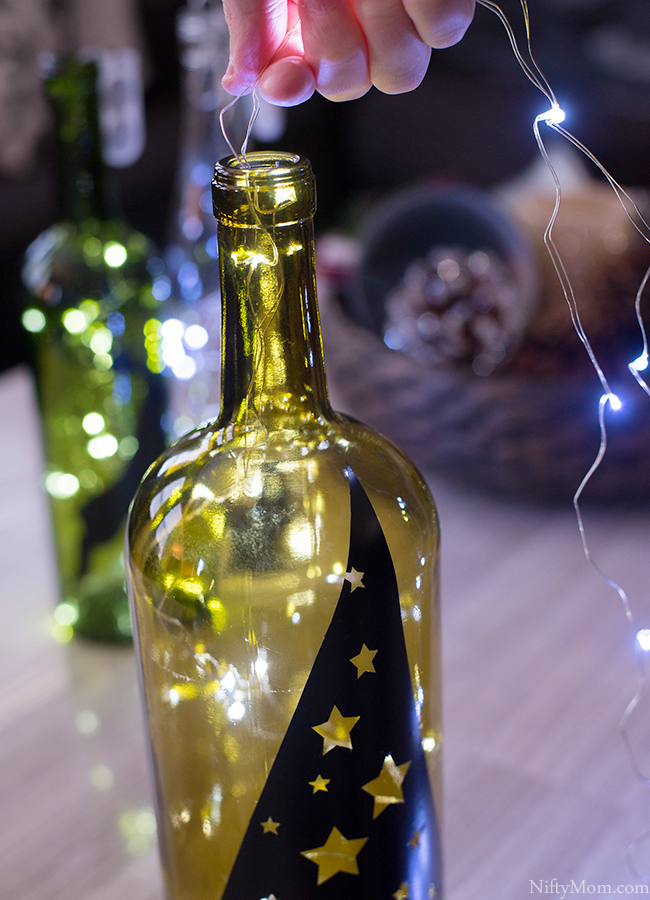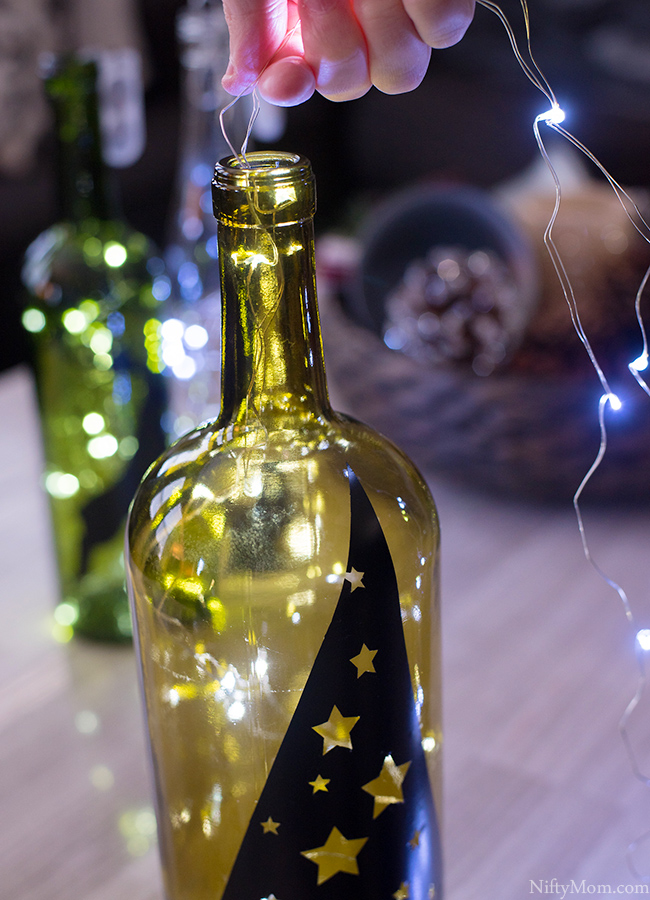 To light the bottles, slowly feed mini battery-operated LED string lights into the bottles. I used 6ft wire stands with 20 LEDs on each one. For the larger bottle, I put two strands inside the bottle. The battery pack won't fit into the mouth of the bottle. Let it hang out and then wrap jute around the neck of the bottle. Take the battery pack and tape it to jute, in the back of the bottle neck. This will allow you to switch the batteries, if needed.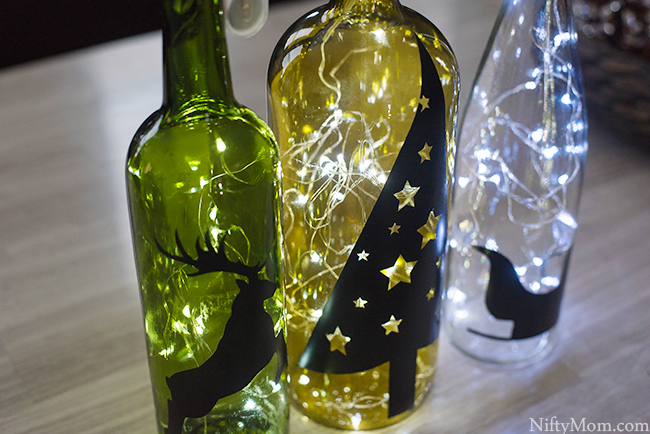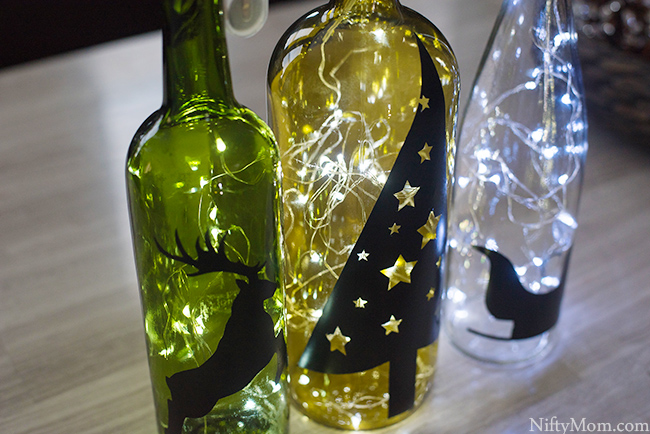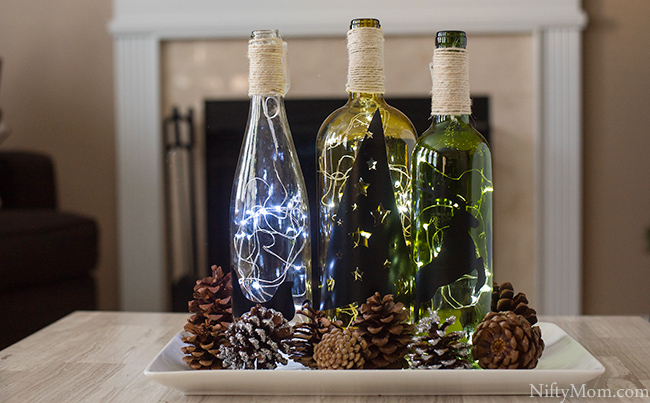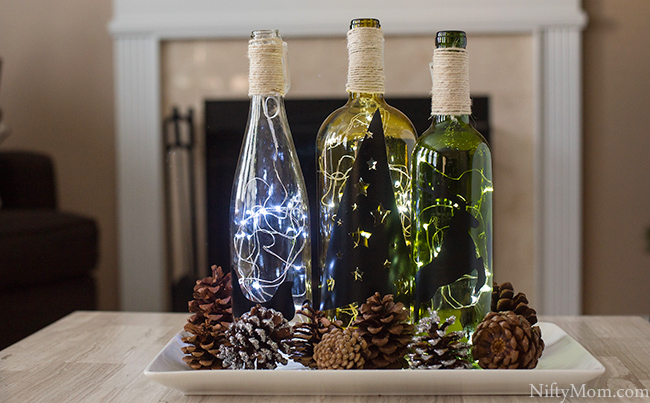 Once finished, decide where to display them.
The bottles can be placed together to create table decor.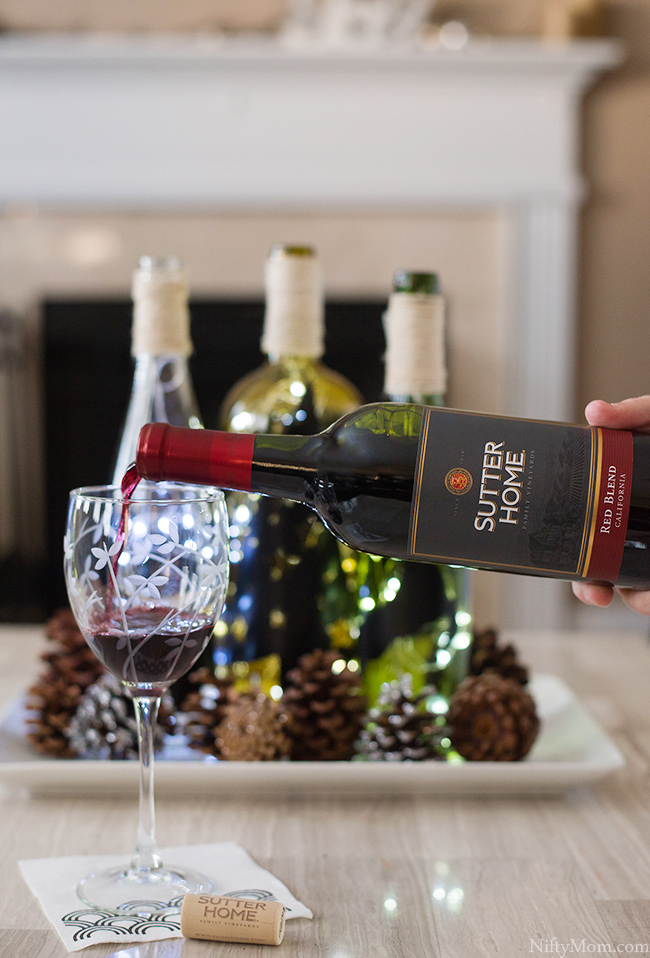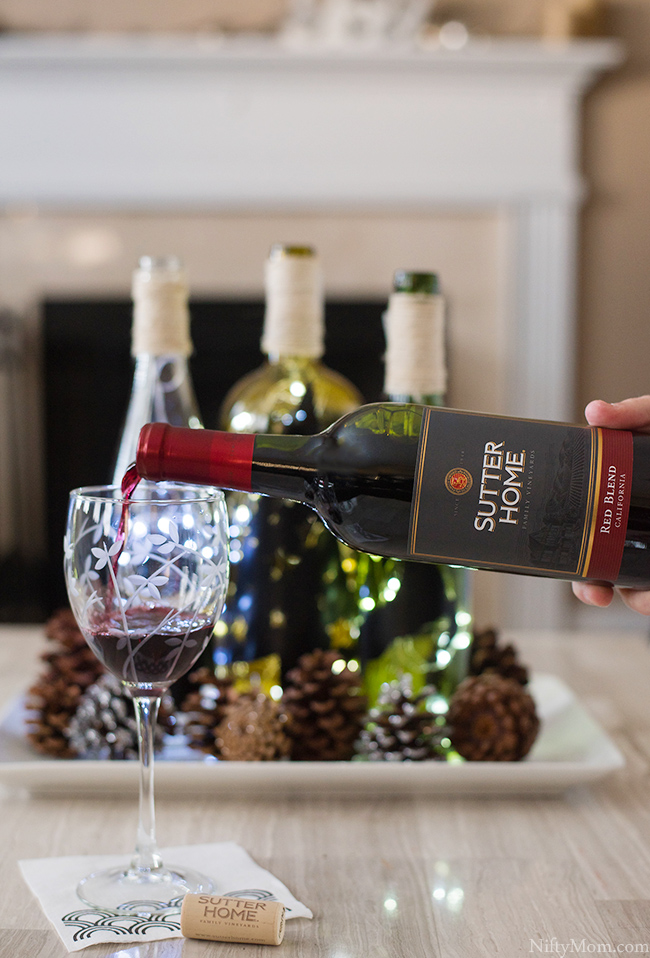 It becomes a perfect centerpiece for the dining room table or drinks table.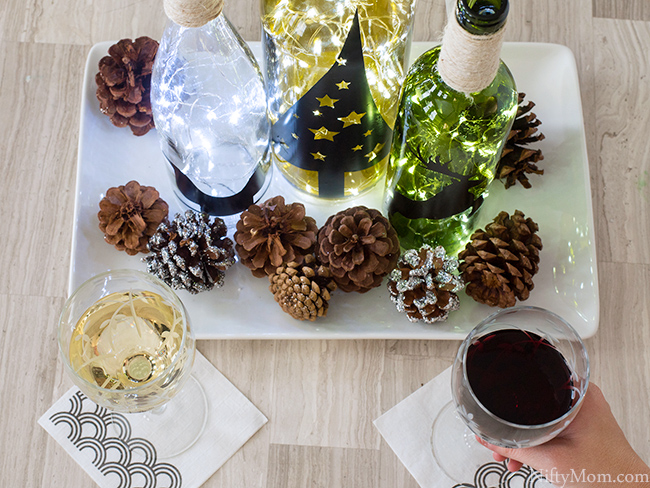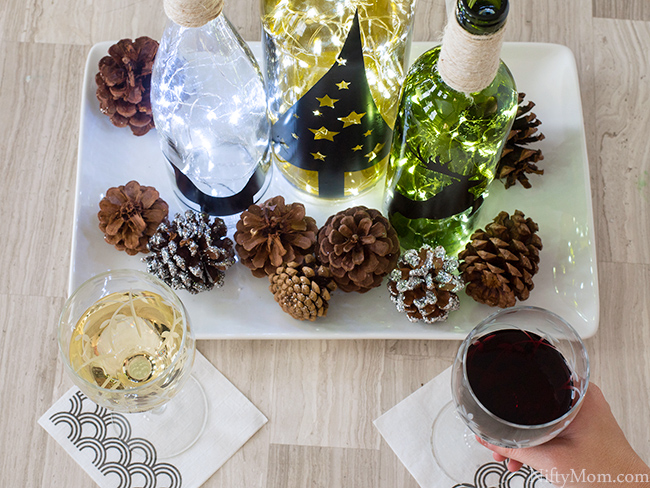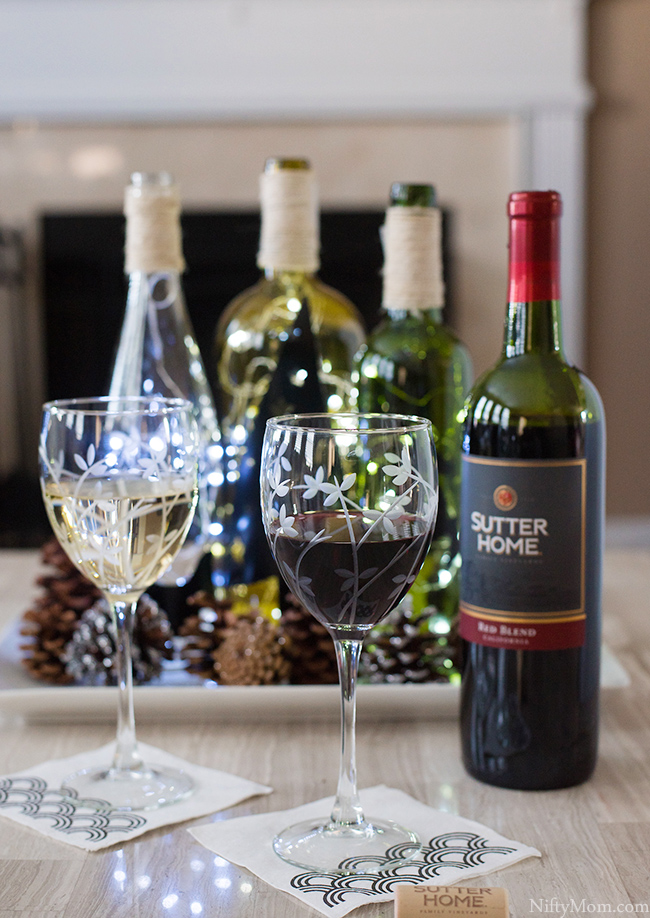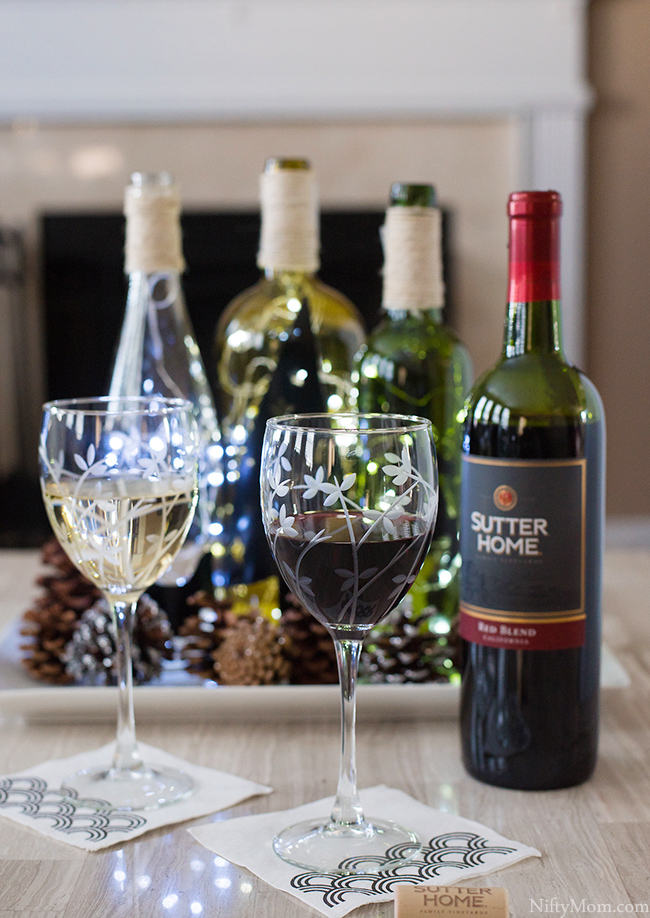 It becomes the center of a place where friends and family gather to enjoy their time together. It becomes to place to pour another glass of wine, toasting to new memories in the making. Sutter Home Family Vineyards is a family-owned company for three generations seeking to produce quality products that brings people this togetherness to share these good times.
The bottles can also be decor on the mantle.
Another idea? Pair the wine bottle decor with a full bottle of Sutter Home Family Vineyards wine to make a great gift for a hostess or loved one.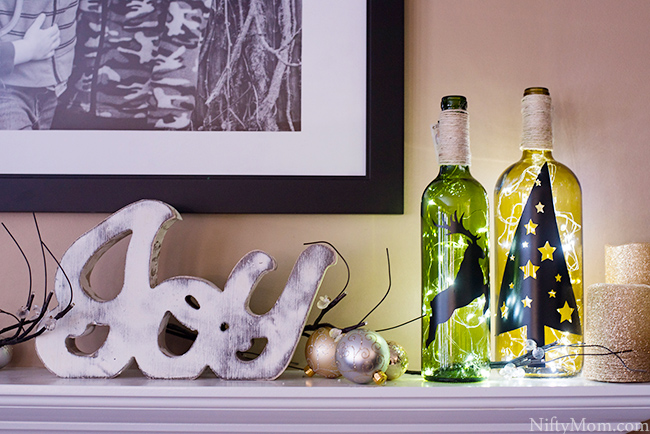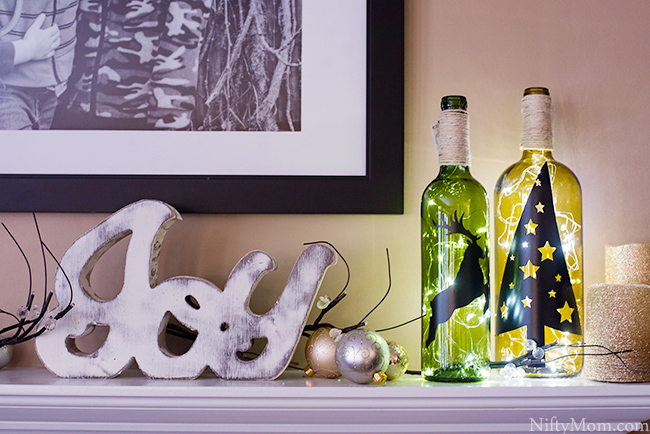 For more wine entertaining ideas, visit here.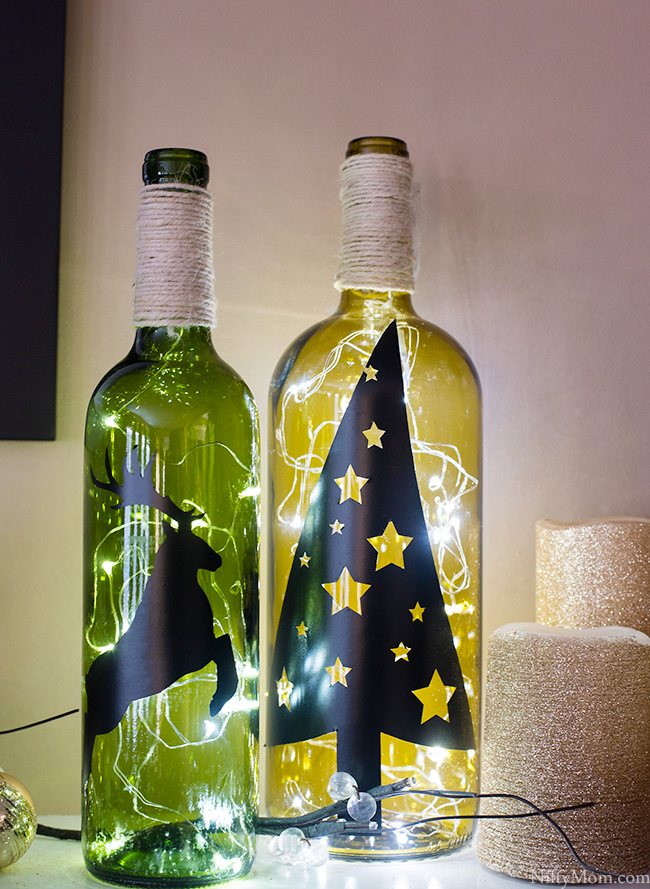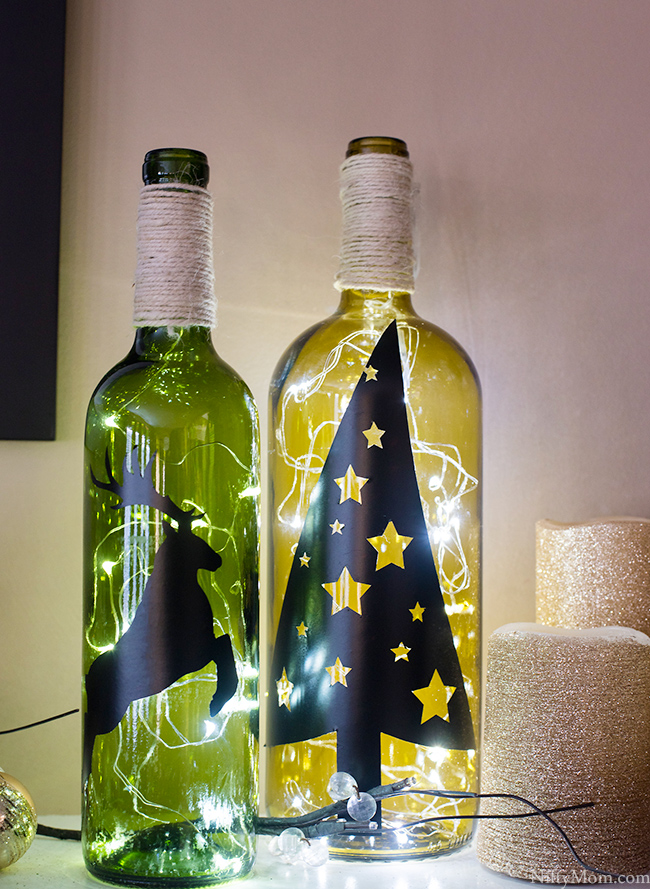 Do you have any DIY project ideas for empty wine bottles?