This  post about shopping with Best Buy gift cards is part of a sponsored post for a Collective Bias® #OneBuyForAll #cbias campaign. All opinions expressed are my own.
The last month has been filled with continuous shopping. I spent a lot of time shopping online and running around town trying to find to perfect gifts for my kids, family, and friends.  Since all that is finally over, I think it is time to shop for me and treat myself to a nice little gift or two. Moms are allowed to do that, right?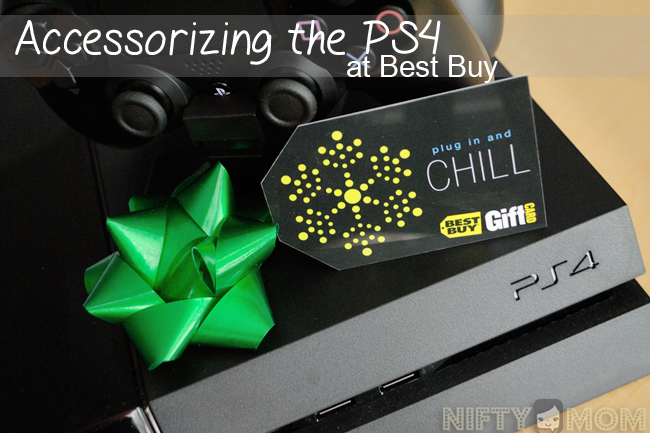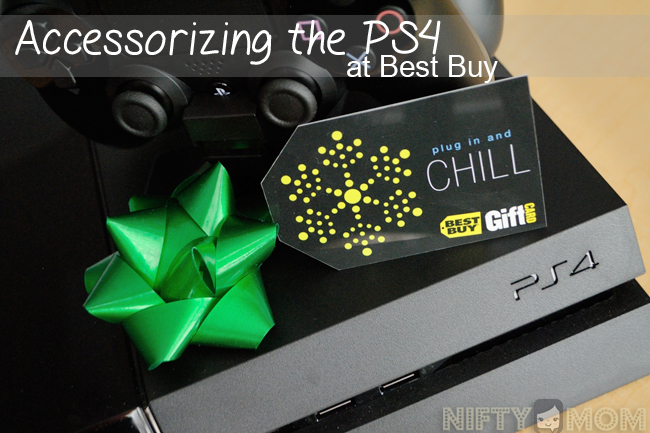 I like to think that on Christmas morning I won a Wife-of-the-Year Award. I managed to get my hands on the hottest gift of the season. It is still so popular, it continuously tops the list on Best Buy's trending page that tracks gadgets that are trending on Twitter. Not only did I get a PS4 system for my husband, I was able to keep it a secret for weeks until Christmas. That was probably the hardest part. There were days he would go on about how hard they are to find and how people waiting in line for hours and still not getting one. The whole time there was one sitting right upstairs in our son's closet.
I initially didn't think it would be something I'd be interested in or would be used by the whole family. Then, the other day he was on the Playstation Network and there were some games he could download that were very family friendly and looked fun. The system only came with one controller, so we couldn't play anything together or with the kids. Since I had a Best Buy gift card, I figured I could possibly accessorize our PS4 so more than just one person can use it.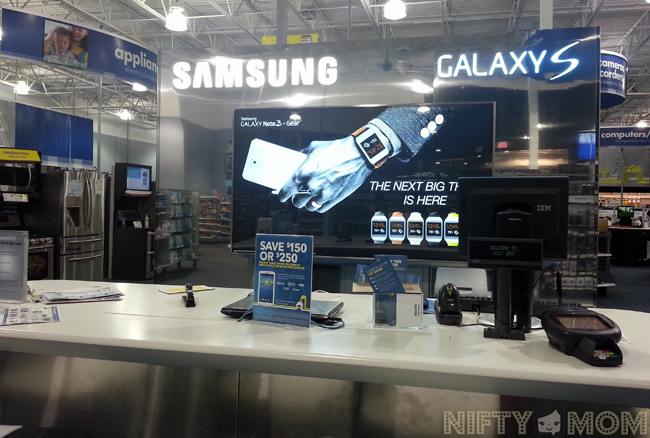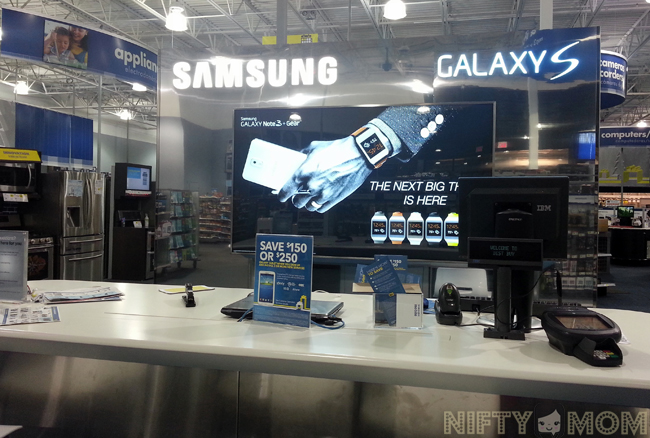 When it comes to Best Buy, this online shopper prefers to shop in-store. The hands-on experience and customer service is important to me for all the new gadgets. Of course, right when I walked in I got side-tracked though. The Samsung Experience Shop always draws me in. I love my Samsung phone and seem to gravitate to their gadgets. The hottest and latest products are all on display and fully functional to test out. I know I wouldn't mind a new phone, or camera, or both.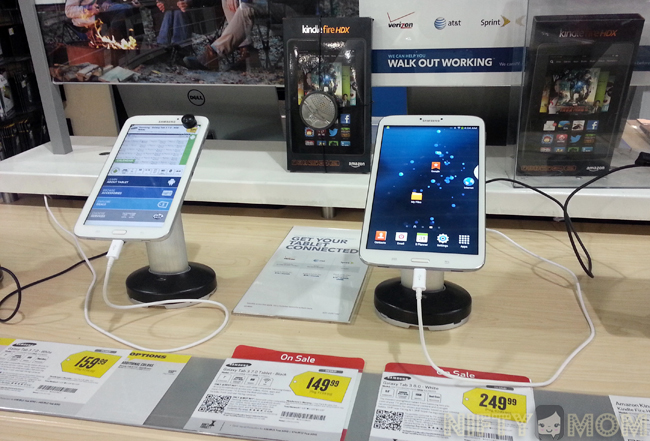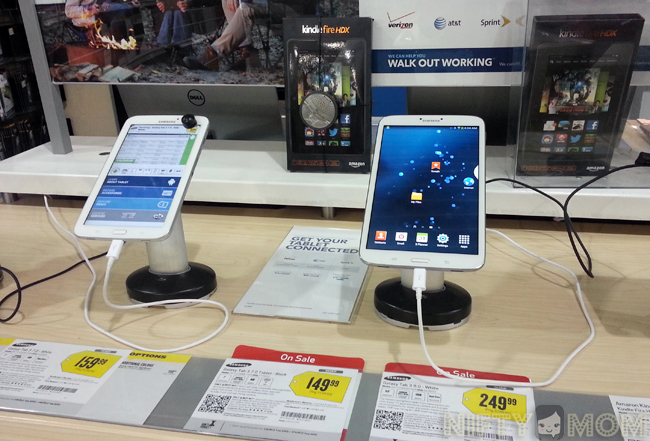 That got me thinking about tablets. I already have a Galaxy tablet now, but I have had my eye on the Galaxy Tab 3. While I was there, I played around with one for a little bit, getting to know how it works and talking to an associate about all the features. I decided to wait on getting one though. I'm not in dire need of an upgrade, at least not yet.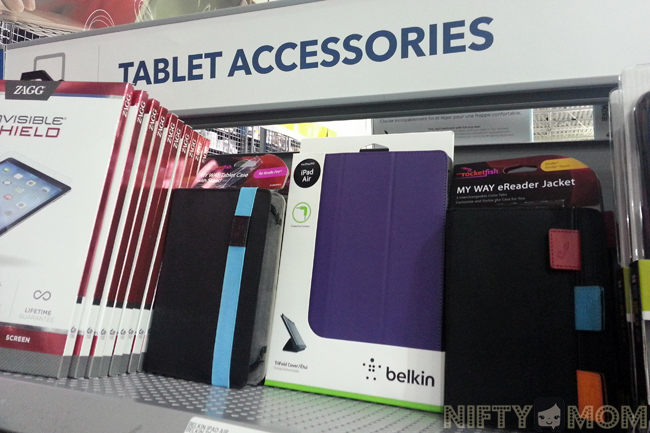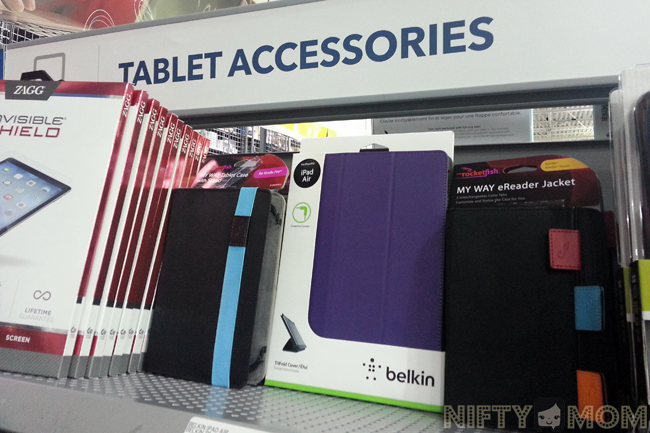 So why not accessorize the one I have instead? There was a whole aisle of covers, cases, and other accessories. I could really use a keyboard for mine, but the associate just sold the last one they had in stock earlier that day. She offered to order me one, which was pretty awesome.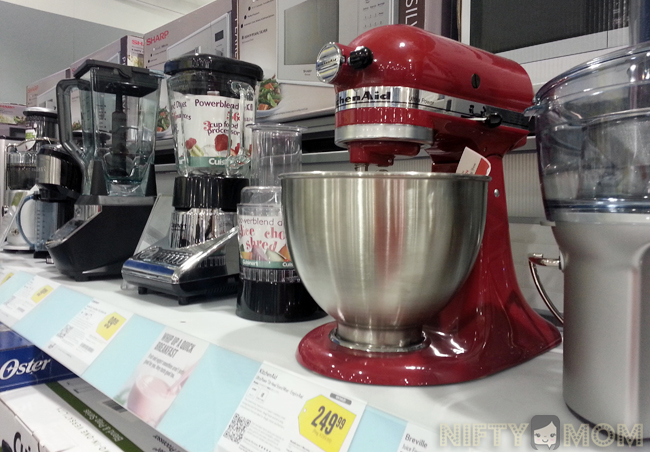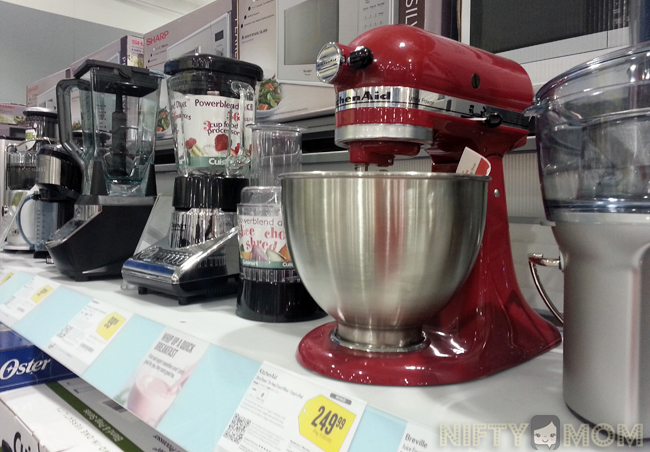 I was completely browsing every single store aisle. I think this trip to Best Buy was my first store trip with no kids in weeks or even months. I was relishing every minute. I could easily stop and look at everything without kids running off or trying to pull things off the shelf. It was quite relaxing.
As I was walking around I saw a glimmering red small appliance that I couldn't keep my eyes off of. A KitchenAid mixer has been on my Want List for some time now. The problem is I have a hard time spending money on myself. I always want to get things for my kids and husband.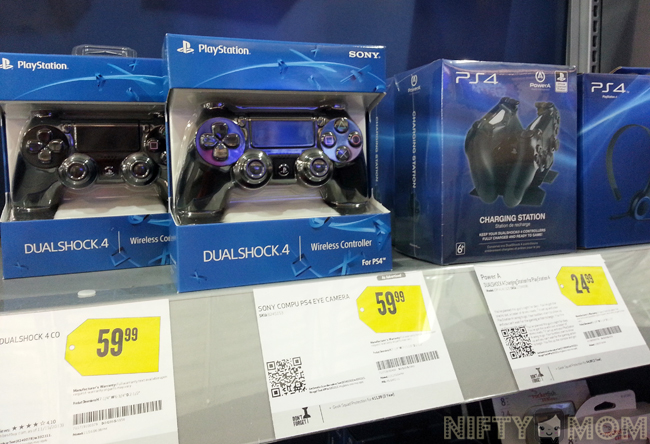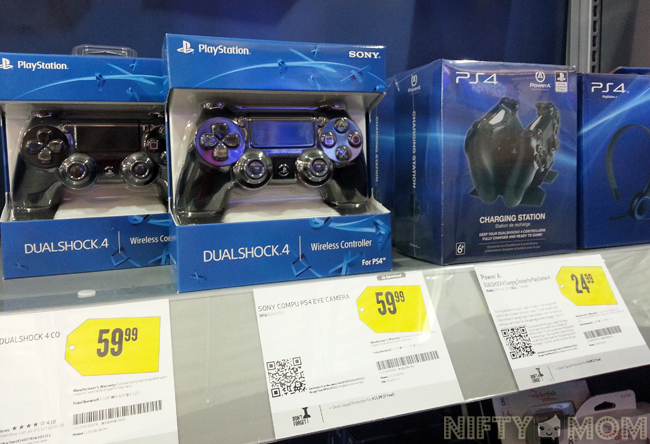 Which brings me back to the PS4. I wasn't too sure what they would have since the system is still pretty new. But Best Buy had controllers, charging stations, headsets, games, cords, stands, and more to add to the console. After going back and forth with myself on what to get with my Best Buy gift card and over an hour in the store, I decided to get an extra controller and charging station.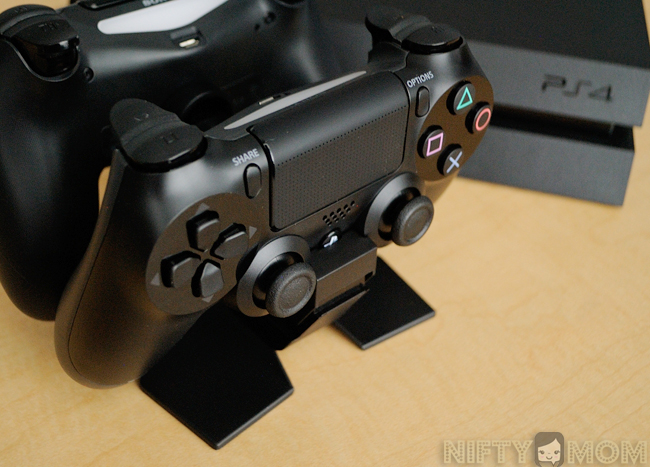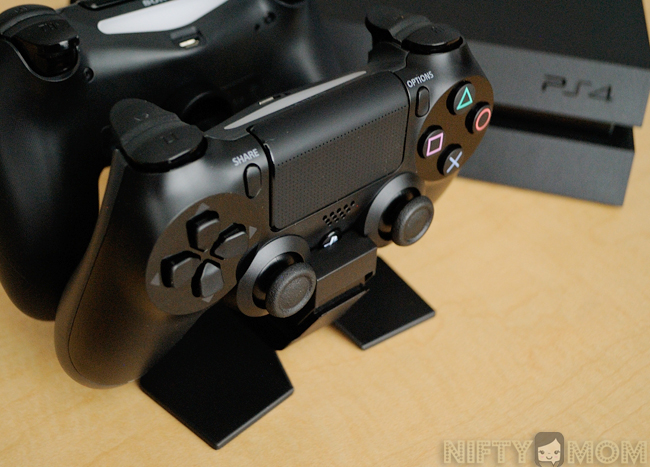 It may not be directly for myself, but it will give me a chance to play the PS4 when I want and with my kids or husband. It also will keep the hubby and family happy, which makes this mom a happy mom.
How would you spend a Best Buy gift card?