This Mini Cookie Topped Cupcakes with M&M's recipe is part of a sponsored post for a Collective Bias® #BakingIdeas #cbias campaign. All opinions expressed are my own.
I enjoy baking and making treats for friends and family. Not only is it fun, but the baking process is also a great activity to do with the little ones. They love helping mix ingredients, but more importantly, testing the food. Baking with chocolate and candies are their preferences in the kitchen.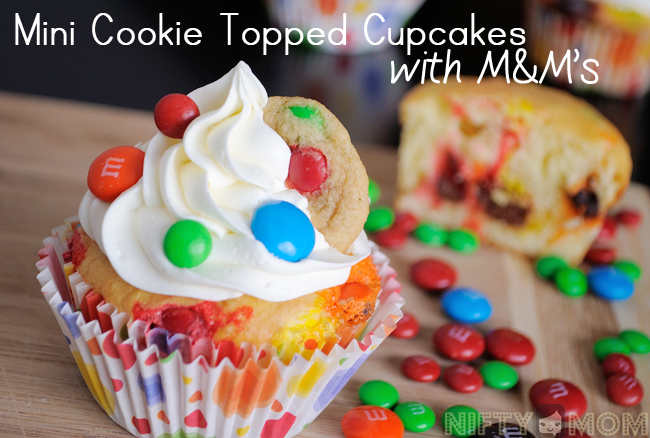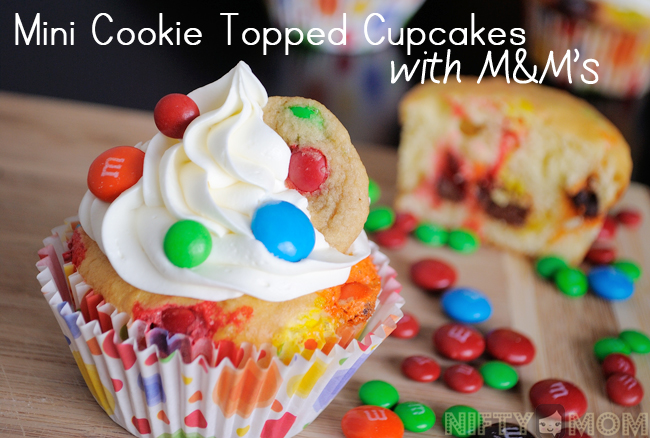 When we don't have an occasion to bake for, we create one. Maybe they picked up after themselves without me asking first (rare), a successful potty training week, or just because we had a happy day. Either way, we will find a reason.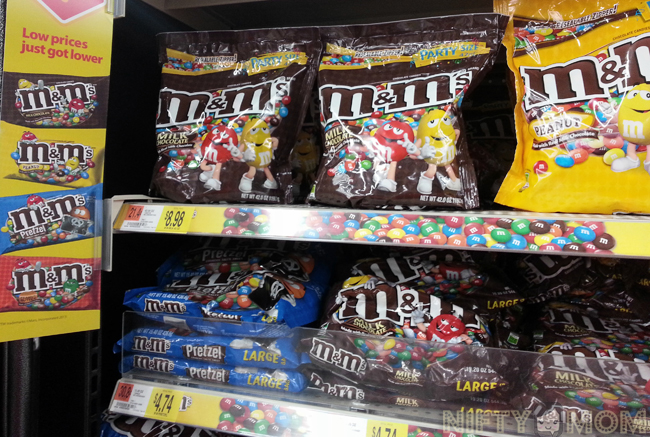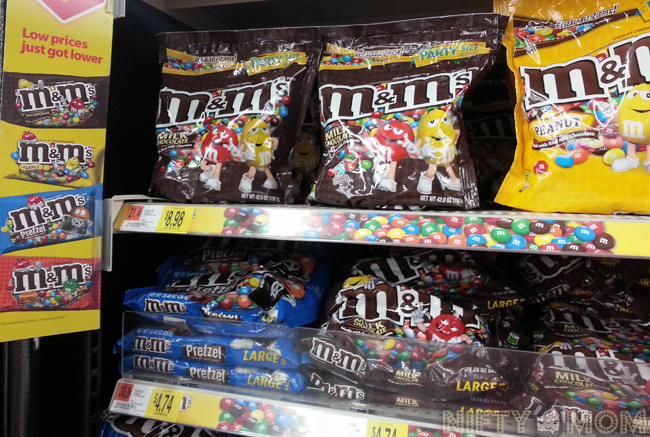 If there is one thing they love eating  making treats with, it is M&M's. If I don't have them in the pantry at all times, they'll be the first to tell me. Almost every time I go to Walmart, I pick up at least a large bag of Milk Chocolate M&M's. Luckily, I grabbed a bag last week because they were asking to make something with them.
Over the weekend, we couldn't decide if we wanted to make cupcakes or cookies. So I decided why not make both. Together.
Mini Cookie Topped Cupcakes with M&M's Recipe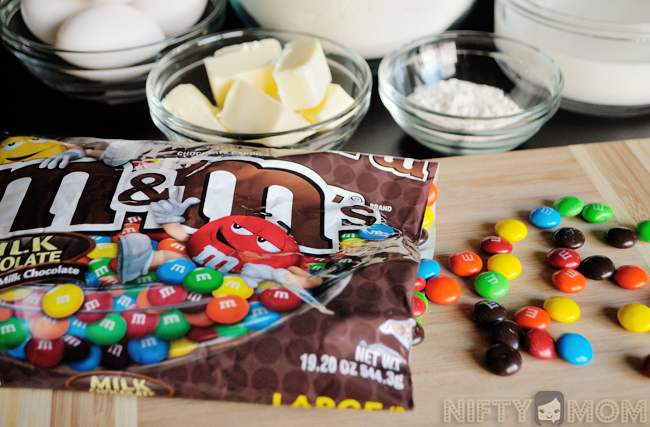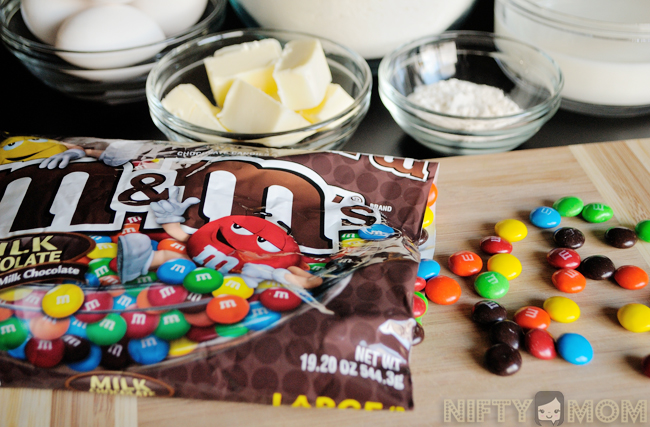 Ingredients:
1 Box Cake Mix, flavor of choice

Eggs as called for on box, plus 1 (more fluff)
Milk, amount called for replacing water on box
Melted Butter, amount called for replacing oil on box
1/2 tablespoon flour
About 1 cup of M&M's
Preheat oven to 350°F. Place 24 cupcake liners in cupcake tins.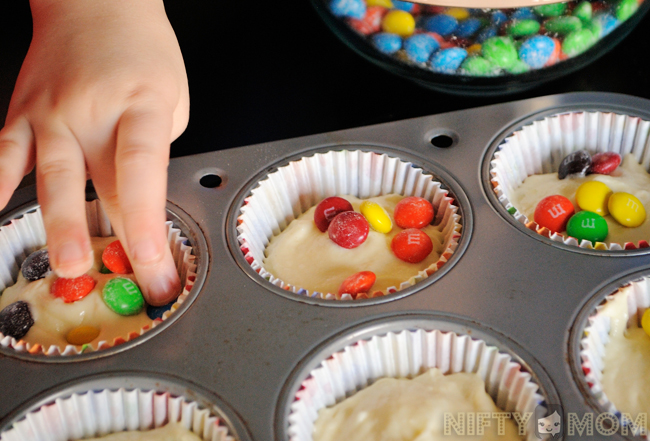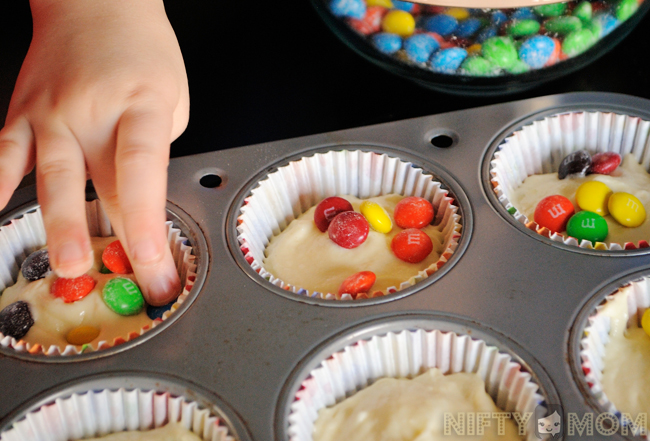 Start by combining the eggs, milk, and butter. Mix thoroughly and add in the cake mix. Beat on low for about 2 minutes until completely combined. Scoop mixture into the cupcake liners, filling each 2/3 of the way up.
Next, combined the flour with the M&M's, lightly coating them. This helps the M&M's not sink to the bottom of the cupcakes. Drop some M&M's into each cupcake. This is my boys favorite part. You can push some down lightly, too. I do not mix them into the batter because that can cause some cupcakes to have way too many M&M's and it will not set as well.
Bake for 18 minutes, or the designated time on the box. Removed and let cool.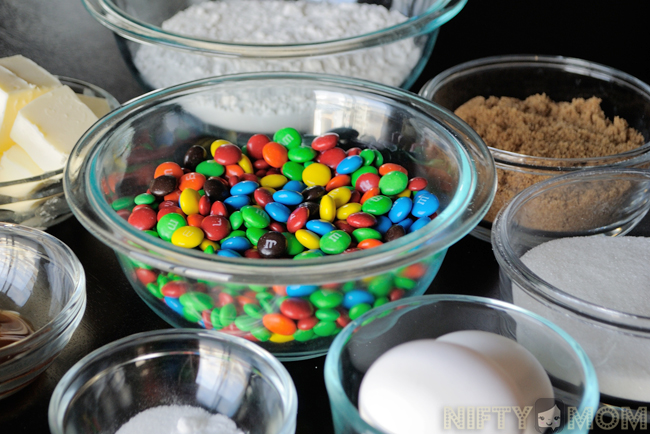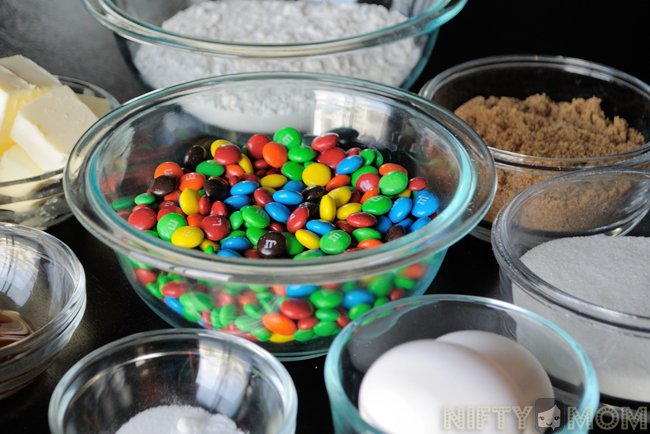 Next, I made some cookies. I made a lot of cookies. If you just want to make the mini ones, I recommend halving the ingredients.
Ingredients:
2 1/4 Cups Flour

1 Teaspoon Baking Soda
1/2 Teaspoon Salt
1 Cup Softened Butter
3/4 Cup Sugar
3/4 Cup Brown Sugar, packed
1 Teaspoon Vanilla
2 Eggs
About 2 cups M&M's (I had some Mini M&M's, so I used some of those with the Milk Chocolate)
Preheat oven to 375°F. Mix together the flour, baking soda, and salt in a bowl. Set aside.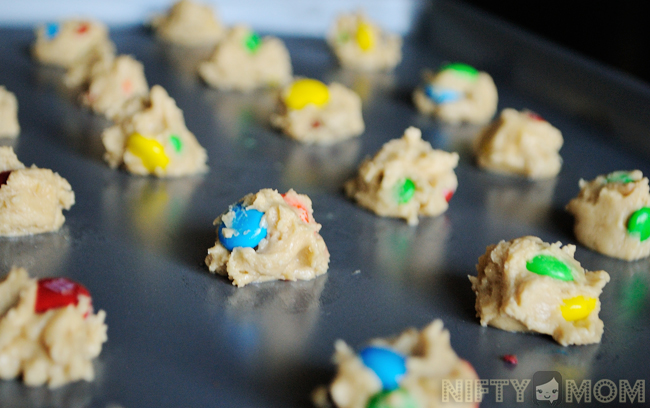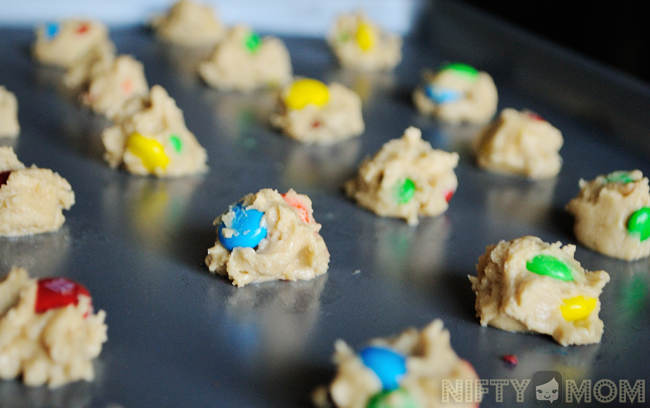 In a large mixing bowl, beat the sugar, brown sugar, vanilla, and butter until it becomes creamy. Next, mix in the eggs, then the flour mixture. Use a spoon to mix in the M&M's. Spoon teaspoon-sized batter onto a non-greased baking sheet. Place them about 1-2 inches apart . Bake for 4-5 minutes, until the edges start to brown. Make sure to watch them though. Since they are small, they might not take that long to bake. Cool for one minute and transfer cookies into a cooling rack to completely cool.
After two sheets of mini cookies, I made larger ones with tablespoon sized batter, baking for 8 minutes.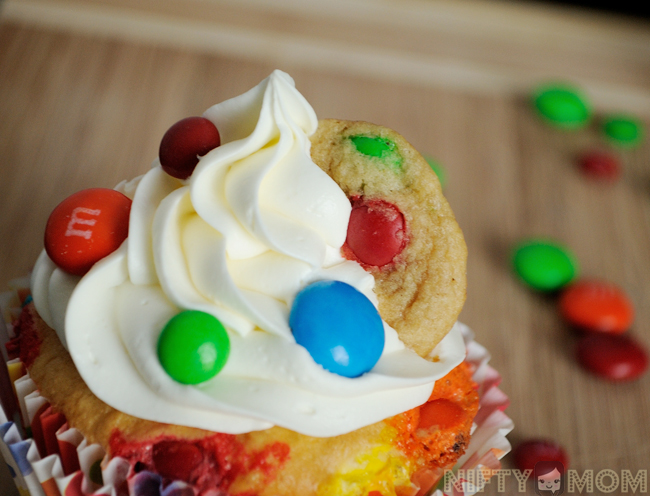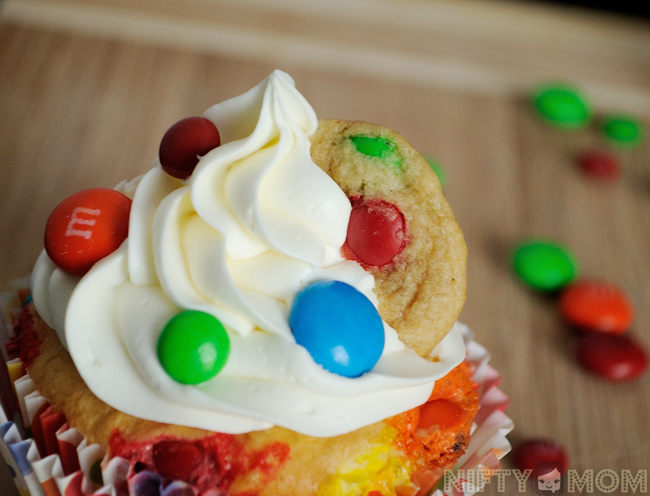 By the time the cookies are done, the cupcakes should be cooled. I used store-bought vanilla icing to cover the cupcakes. Then top with a mini cookie (or half a mini cookie) and a few M&M's. The kids loved them, and they add a fun twist to a normal cupcake. I think they would be great for the next birthday celebration, office party, or a class party.