These morning tips have been compensated by Collective Bias, Inc. and its advertiser. All opinions are mine alone. #FallIntoComfortFood #CollectiveBias
When things are hectic, staying focused and on task is important. If I don't start the day out right, the whole day quickly becomes a struggle and I am all over the place. The most successful days start with a productive morning.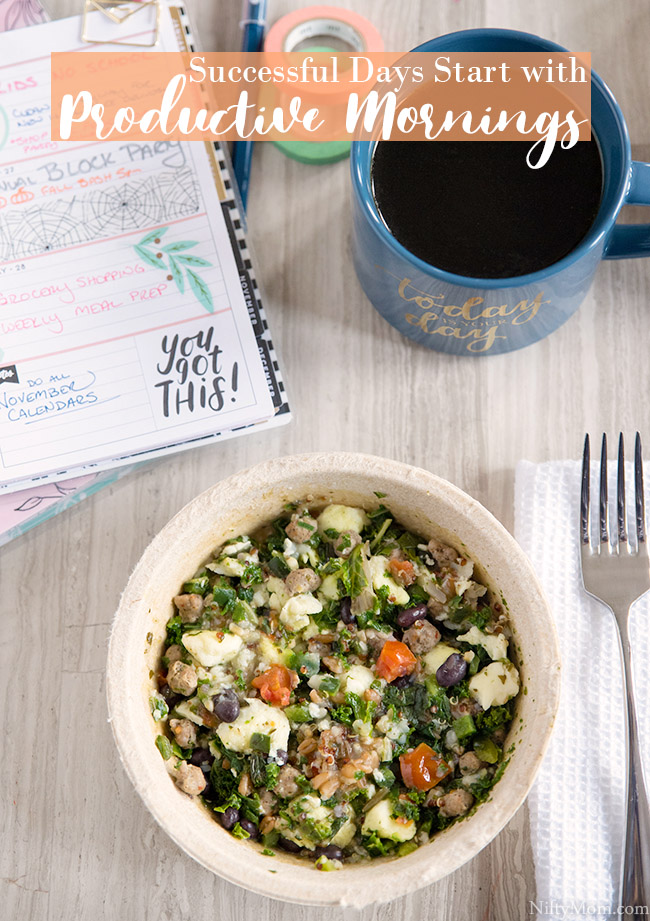 Here we are kicking off the crazy holiday season. I know, I am always saying things are busy, and they are. However, the holidays just add to the madness. No matter how packed our day is, one thing always stays the same: my morning routine. Without it, I would be lost. Without that structure, I would fail at the day.
Over the years, my morning routine has changed and sometimes it changes by the season. With all the changes, there are still some things that stay the same. Here are some ways that I achieve productive mornings.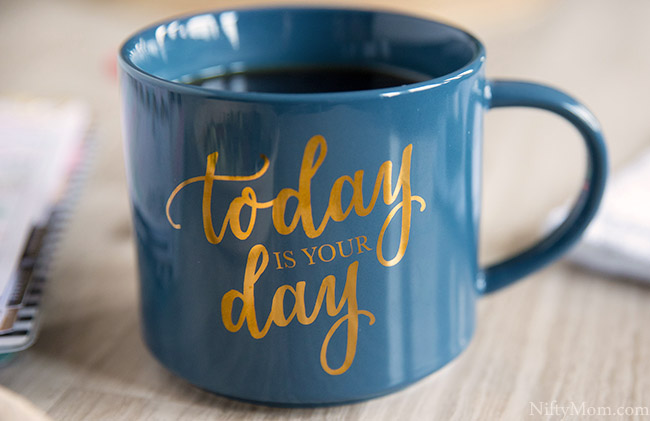 Drink water, even before coffee. Hydration is essential. Even though I enjoy my fresh brewed coffee, I start the day with a glass of water. I like to add juice from half a lemon for added nutrients.
Surround yourself with positive messages. Seems basic, but it really helps me. From planner stickers to fun coffee mugs, positive reinforcements go a long way. When my coffee mug that reads "today is your day" is in the front of my cabinet, I grab it and say "Yes. Yes, today is my day."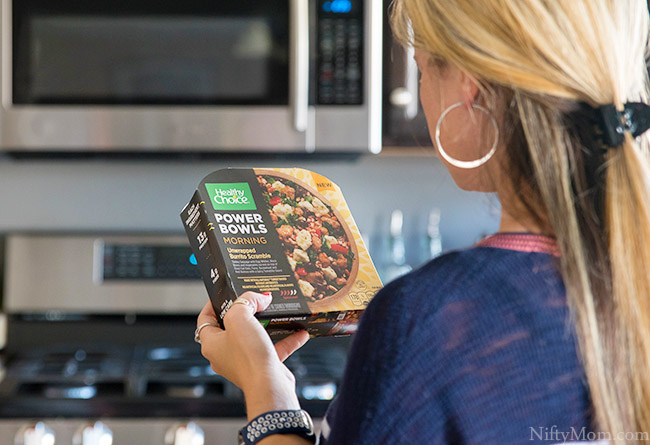 Never skip breakfast. Breakfast is such an important meal, and even when things are super busy, there are ways to get a quick and easy meal in. Take Healthy Choice Morning Power Bowls for example.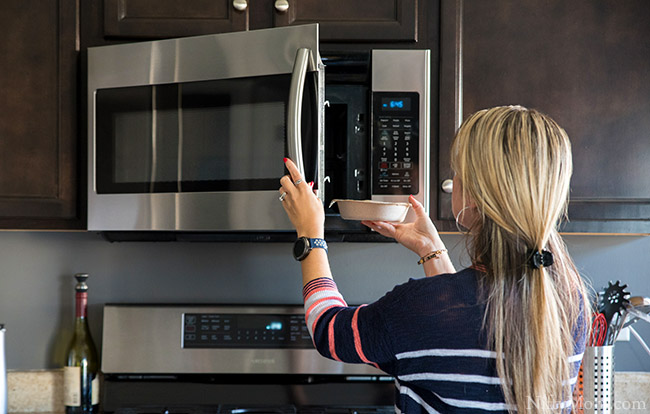 I can quickly prepare them in the microwave and be ready to eat in under 5 minutes. Healthy Choice Morning Power Bowl Unwrapped Burrito Scramble (just one of the morning varieties) is a Mexican-style cuisine that kicks off my morning with big flavors: turkey sausage, egg whites, black beans and more drizzled with spicy tomatillo sauce.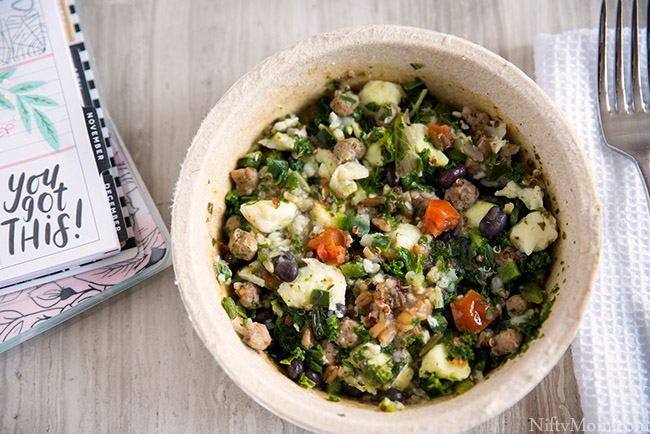 Plan your day the night before. This isn't a morning task, but it does set me up for success the next day. I used to do my lists and schedules in the morning, but once I made the switch to the evening before, it really lifted some of the weight off my mornings.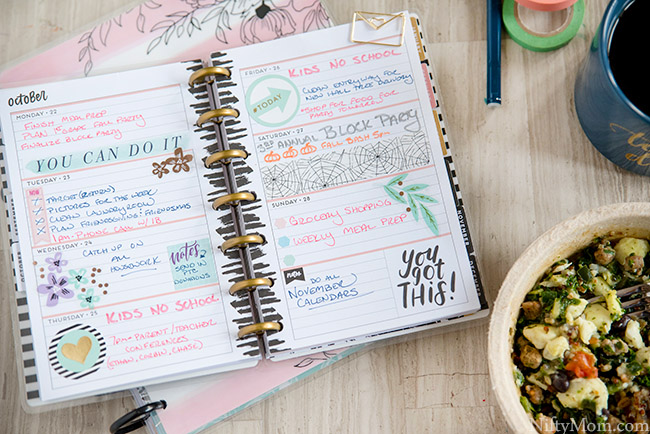 Review all lists and schedules for the day. When eating my breakfast, I visit all my lists and planners to review what I need to get done for the day. Does it still all make sense? Can it all happen? Has anything changed?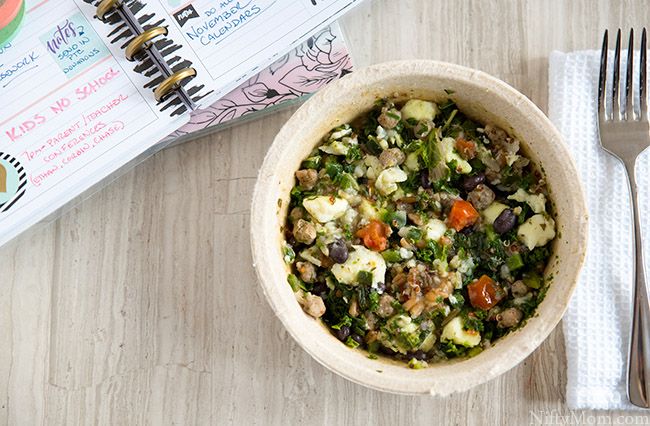 Update any running lists, if needed. I keep a list of groceries we need in a notebook. When I notice we need an item, I scribble it down, not getting sidetracked from the task at hand. The next morning, I will add those items to my Walmart Grocery App and evaluate if the order is ready to be placed. The app is extremely convenient and my items stay in my cart until I am ready to place the order for pickup.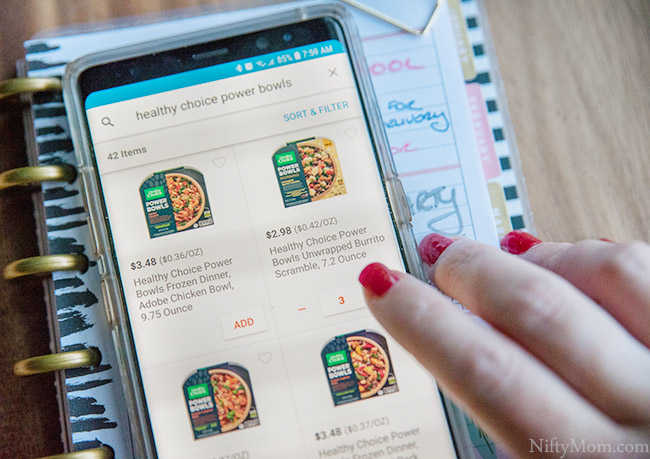 Complete as many errands as early as possible & find the quickest way to do so. As soon as I drop the kids off in the morning, I complete as many errands as I can. I map them out by location and go to 'one stop' shops like Walmart. Even better, when I don't have to get out of my car and can easily pull up to a Pickup spot for my Walmart Online Grocery Pickup order. Such a time-saver.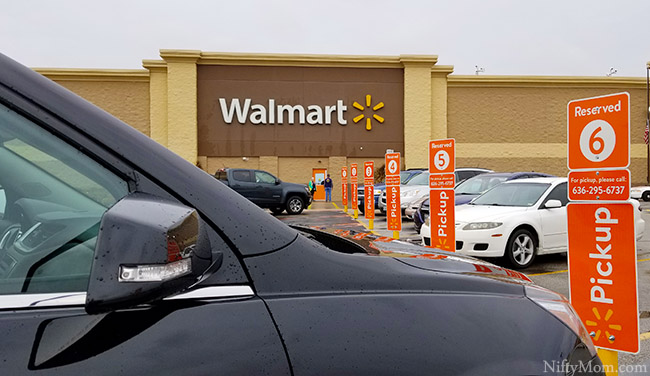 Make tweaks to the morning routine until you find your groove. Things change. What worked last year, may not work this year. That's ok. Just make little changes and see what works best for you.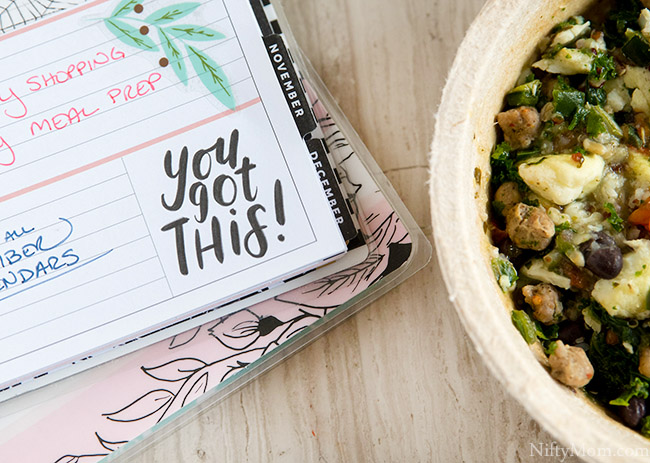 For me, nothing is better than the feeling of a productive day. Starting it with positive messages, a set schedule for the day and a delicious breakfast, like Healthy Choice Morning Power Bowls really sets the tone. Grab Healthy Choice Morning Power Bowls at your local Walmart.
What are some other ways you have a productive morning?