This shop has been compensated by Collective Bias, Inc. and its advertiser, Mars Wrigley Confectionery US, LLC. All opinions are mine alone. #SweetnessToShare #CollectiveBias
With all the parties and gatherings going on during the holiday season, it's important to have some easy gifts ready to go. I like to have a few on hand for last minute invites. A little something to give to the hostess. This holiday wooden sign along with a MARS® Celebrations® bottle is a great way to treat them to something sweet upon arrival.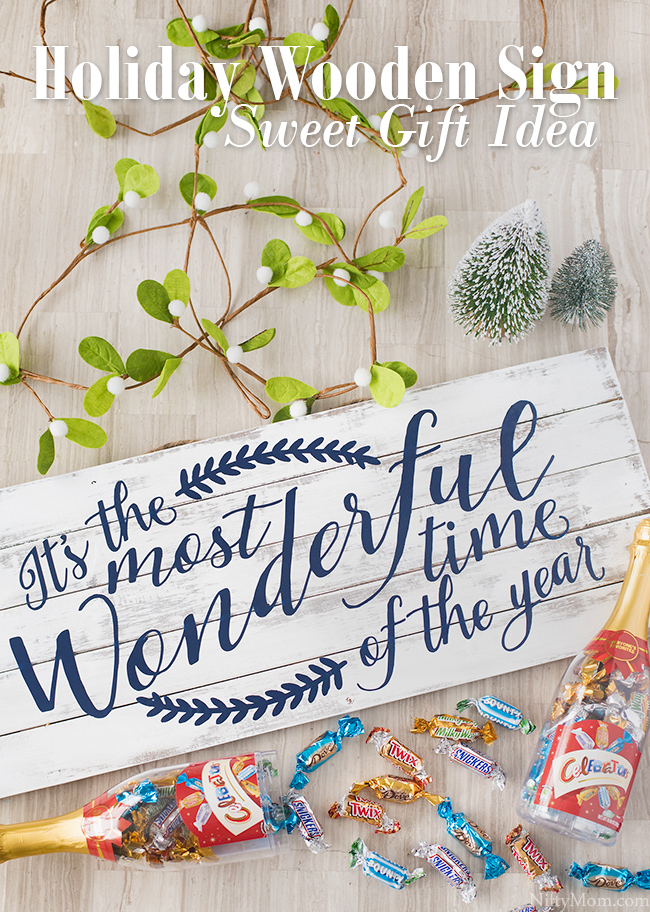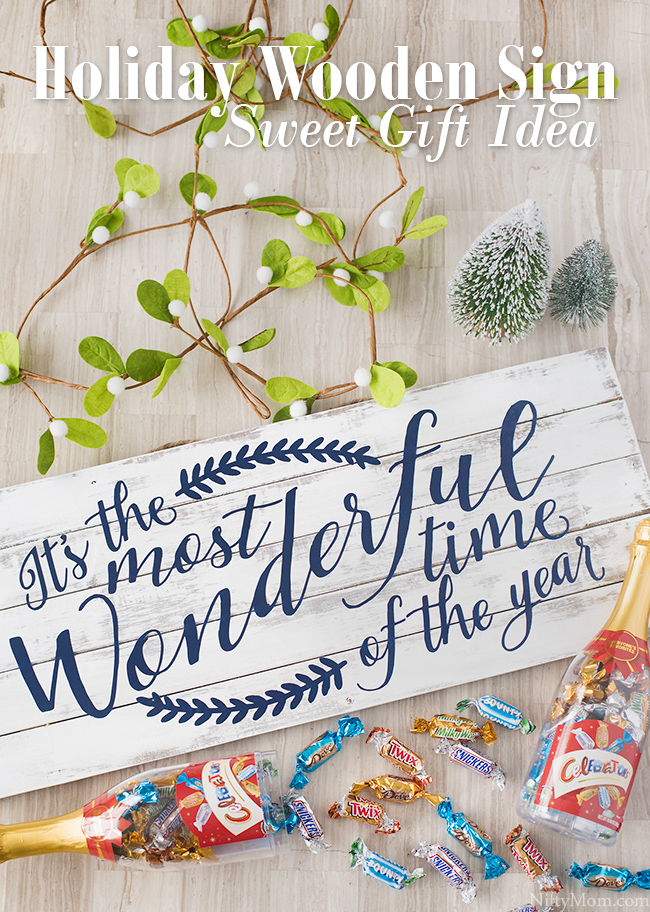 December is hectic. We all know that. It may be the most wonderful time of the year, but it's also packed with events, traditions, and festivities. It's also filled with shopping… lots and lots of shopping. I typically start holiday shopping at the beginning of fall.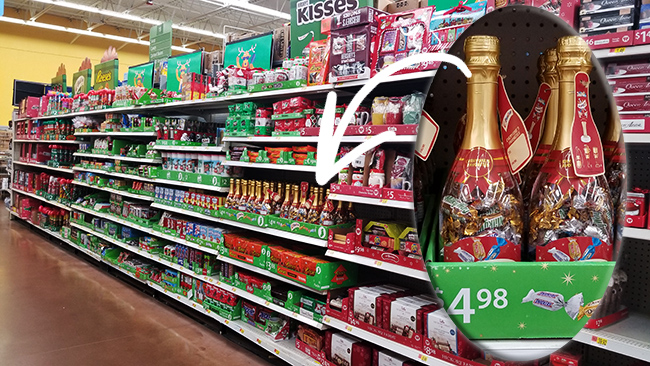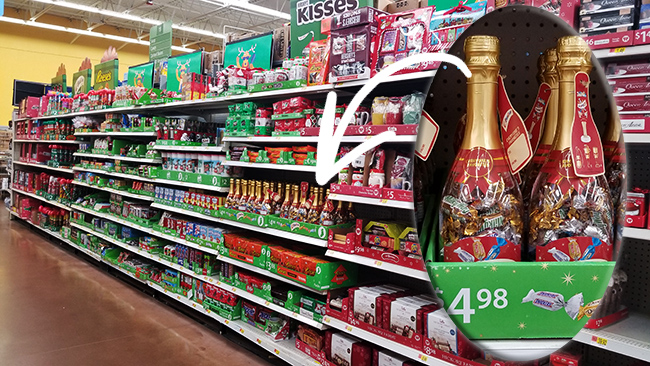 Once I see the seasonal aisle change over to Christmas and holiday candy and gifts, I stock up even more. Each trip to Walmart, I can't resist walking down that aisle. I will pick up a few gifts to keep on hand, without even a recipient in mind. This gets me through holiday parties, hostess gifts and simply gifts to pay it forward.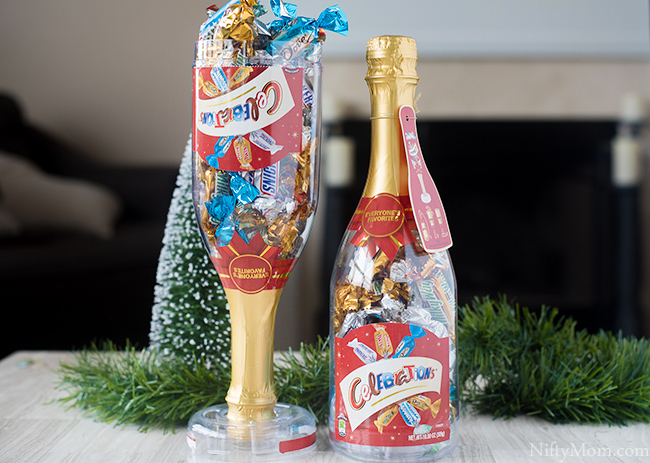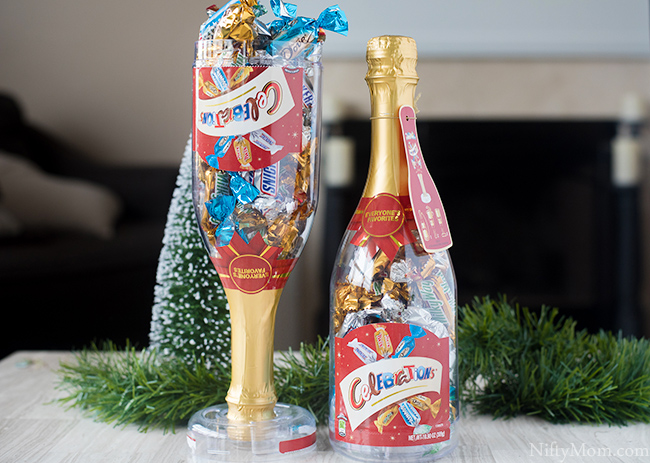 Candy is a holiday must. I currently have six of these Celebrations® bottles ready to gift. A sweet gift to treat loved ones. The bottles include a variety of chocolates (these have DOVE® Chocolate, TWIX®
SNICKERS®, MILKY WAY®, and Bounty®. The plastic bottle is opened (unscrewed) from the bottom, creating a base for the bottle to be flipped over and displayed like a glass. Such a fun idea!
Ready to shop for MARS® Celebrations® bottles? Hover over the photo below to click through to walmart.com to purchase!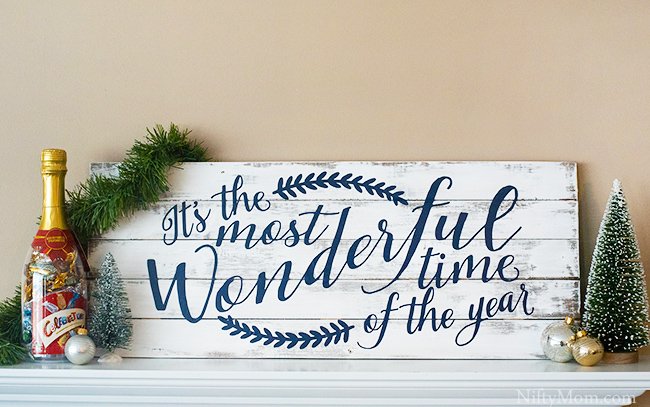 HOW TO MAKE A HOLIDAY WOODEN SIGN
Since holiday gatherings are with friends and loved ones, I wanted to make some holiday signs to gift with some of the Celebrations®. Headed to friend's house for a gift exchange? They'll love this sign with the sweets!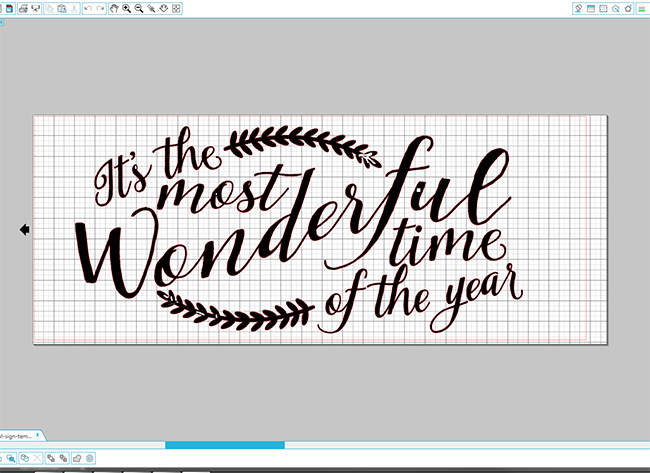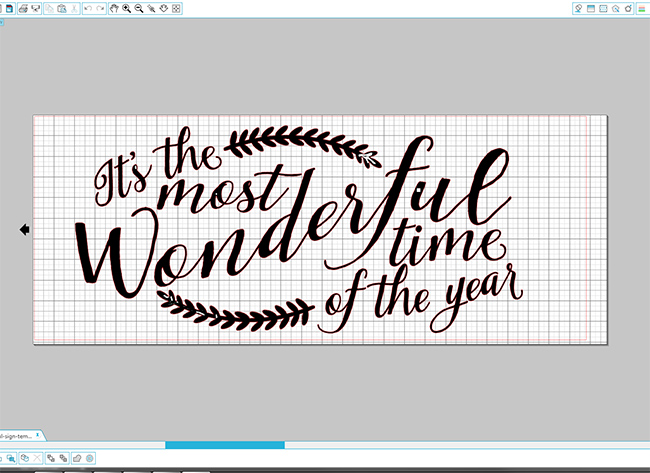 First I designed a cutout saying "It's the most wonderful time of the year".
You can download the file here.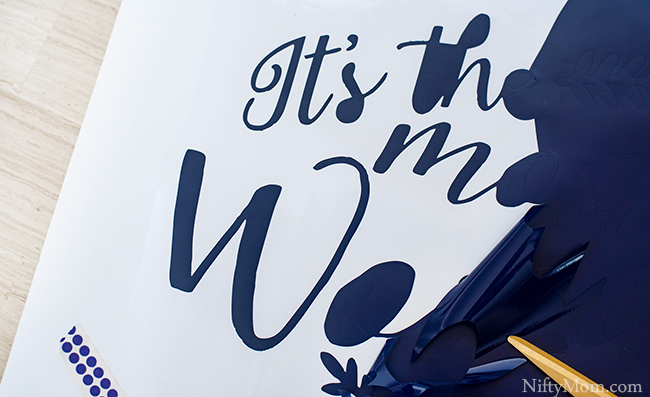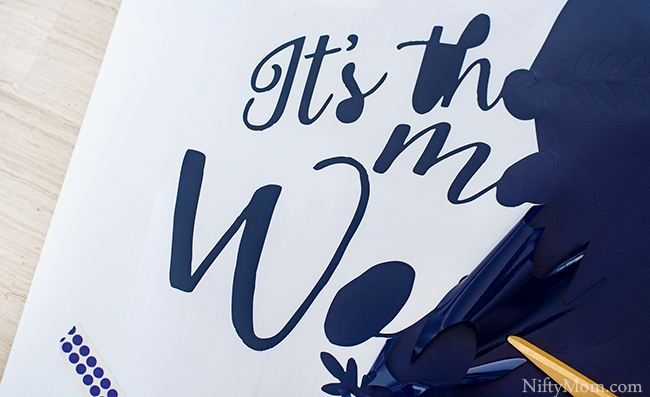 Once you cut out the design with an electric cutting machine, carefully remove the excess vinyl.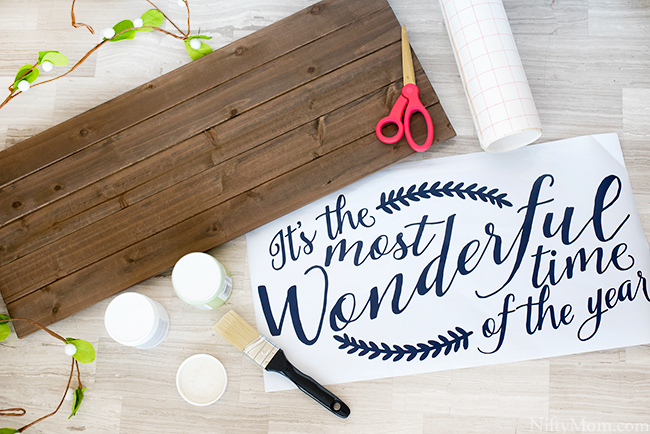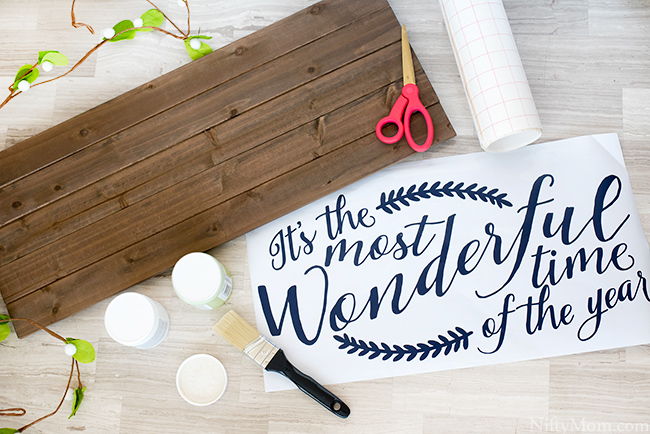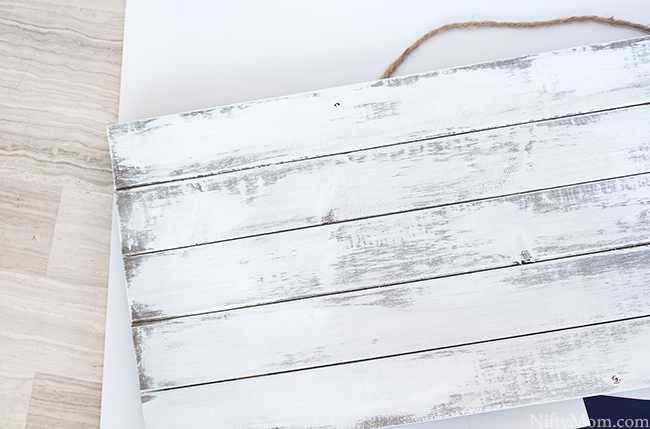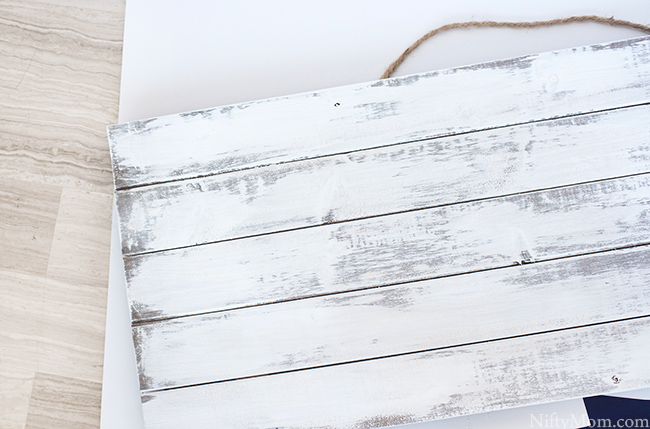 For my design, it fits perfectly on a 28″x11″ wooden plaque. Lightly paint white chalk paint on the wood, until it is your desired look. I didn't use a thick coat of paint to give it a distressed look.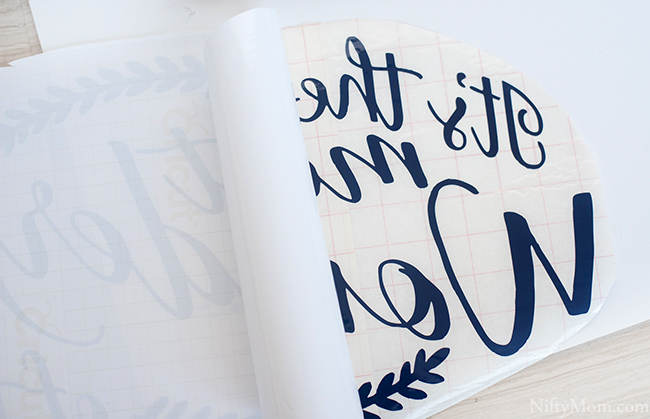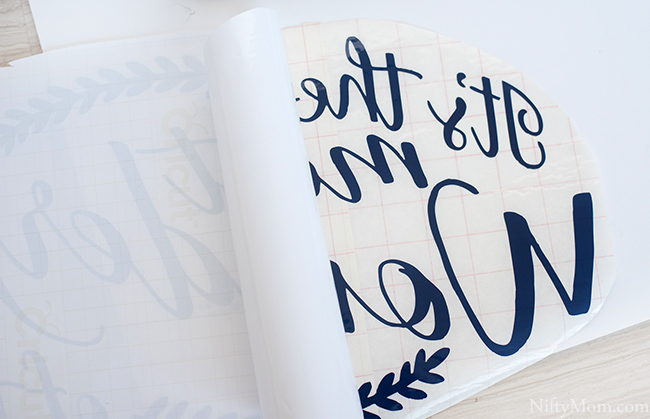 While to paint dries, transfer the vinyl cutout to contact paper.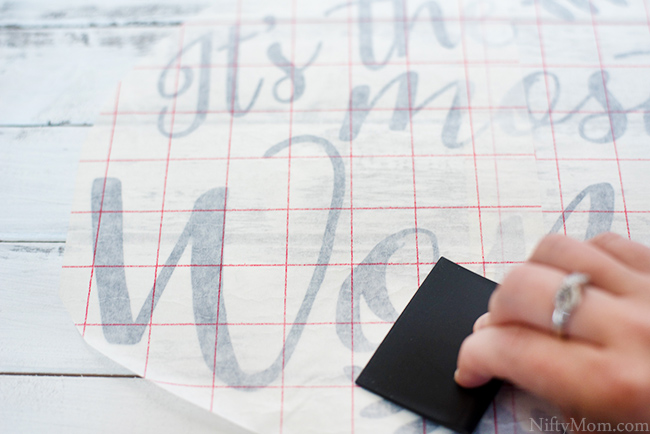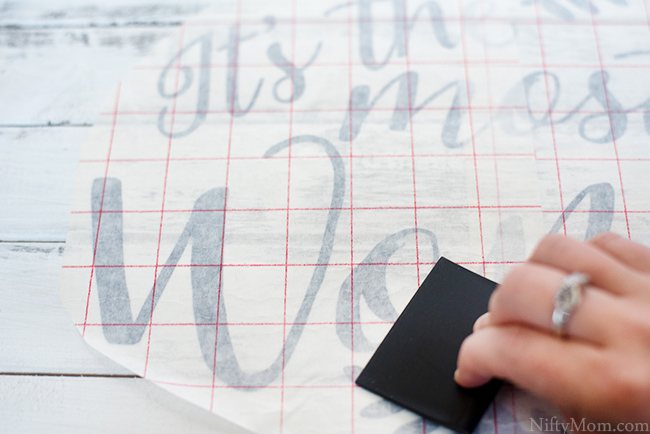 Chalk paint dries quickly, so it should be ready after transferring the vinyl. Once dry, rub the cutout onto the wood (centered). Rub the letters down really well, so they stick.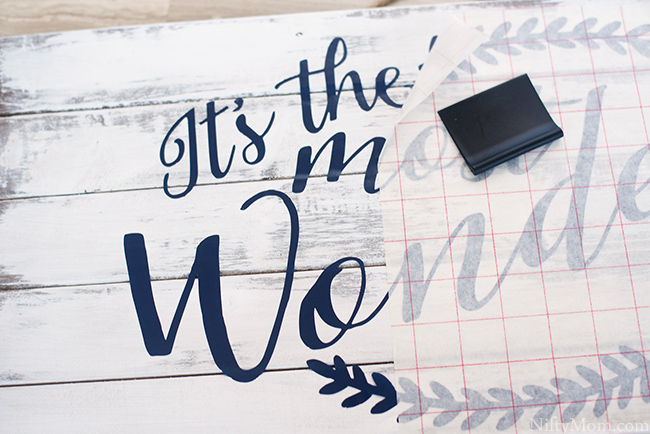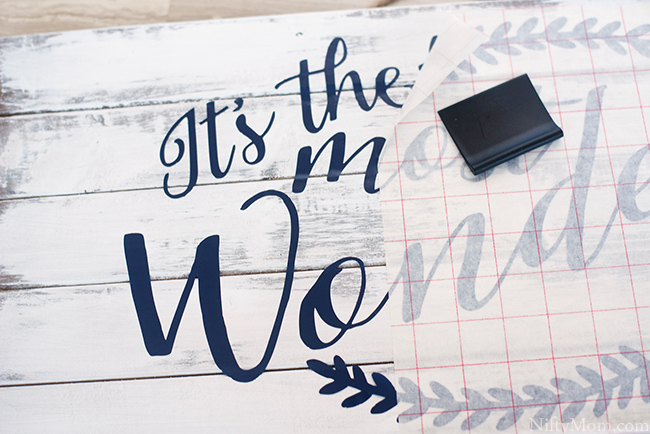 Slowly pull off the backing/contact paper.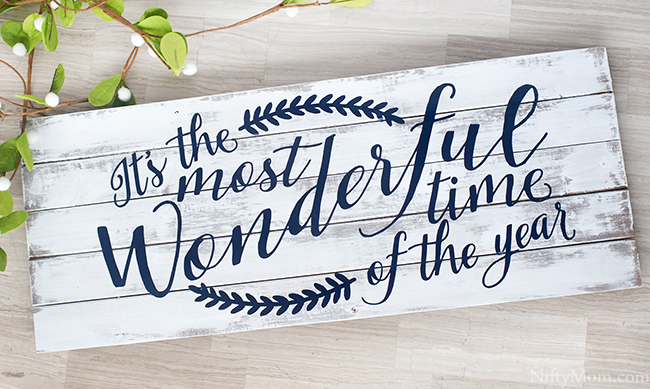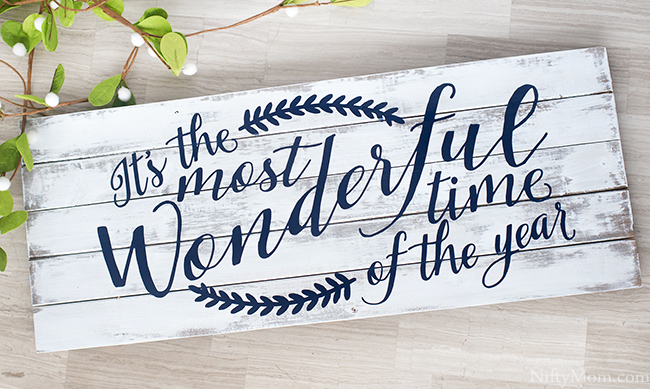 The sign can either be complete (like this one!) or you can paint a different color over the whole sign. Once that dries, remove the vinyl cutout and the design will be white. I really liked how the dark blue looked on the distressed white though, so I left this one with the design on.
Didn't it turn out cute? It is a sweet gift for loved ones.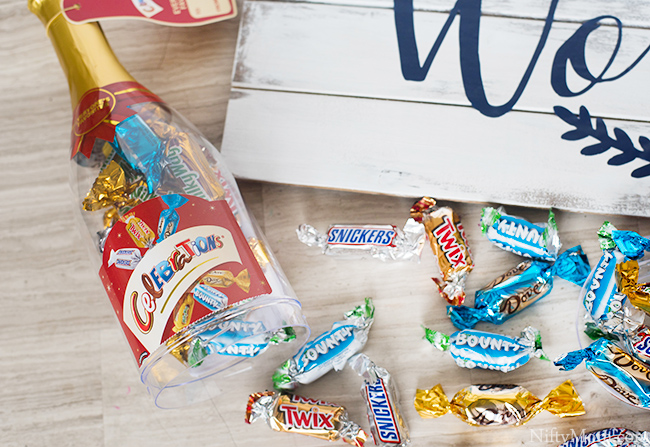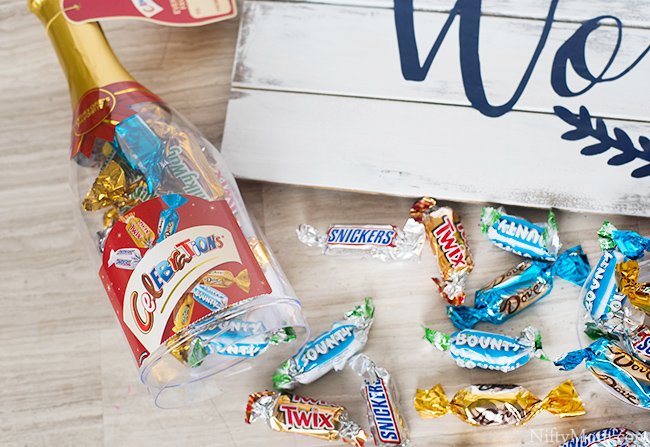 When heading out to your next holiday party, don't forget to grab a few Celebrations® bottles to share the sweetness with others.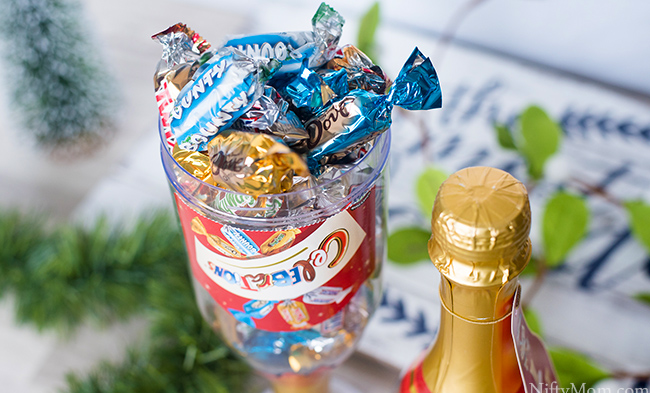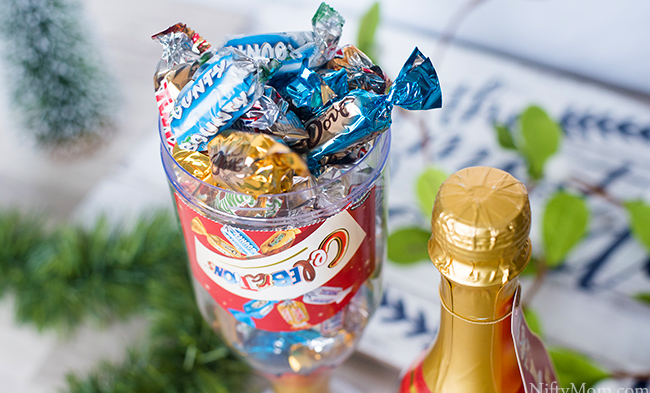 Who will you be sharing the sweetness with this season?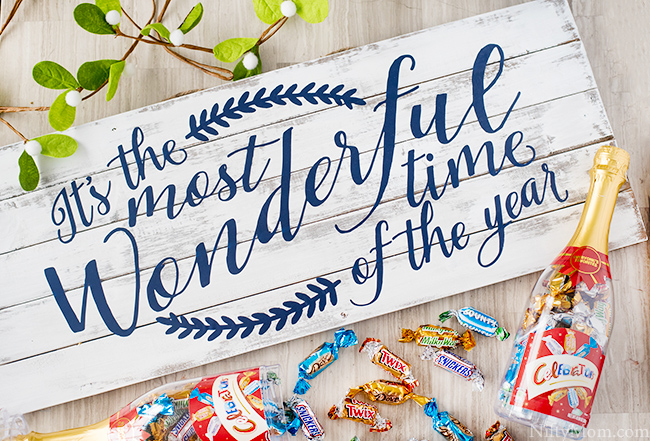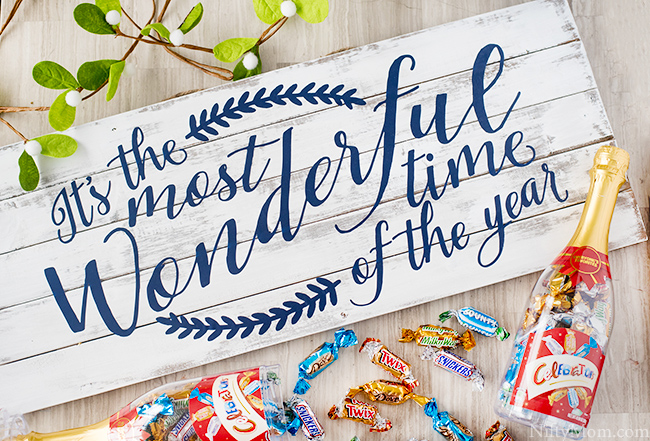 Check out more holiday inspiration here.