I am a member of the Collective Bias®  Social Fabric® Community.  This shop has been compensated as part of a social shopper amplification for Collective Bias and it's advertiser. #GiveExtraGum #shop
As I continue to reach my goal of creating homemade gifts this week, I wanted to focus on little gifts today. I like to have multiple smaller ones that can be given out to many people throughout the month and as favors for guests that come over through the holidays. One of my go-to gifts each year is always packs of Extra Gum.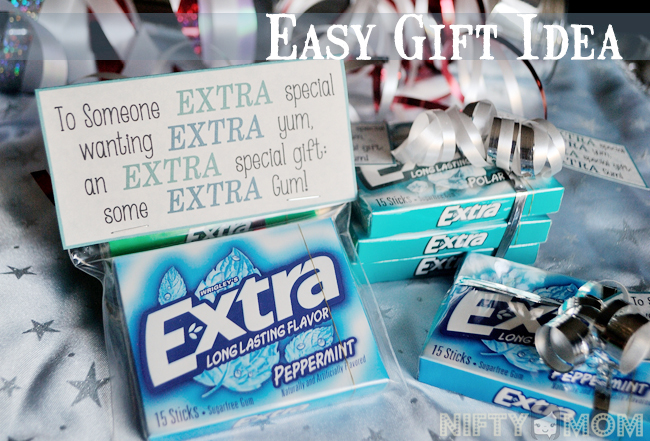 Giving Extra Gum is an easy gift that never goes wrong. The sugar-free flavorful gum is perfect for friends, acquaintances, and even strangers. Yes, I said strangers. Do you ever do random acts 0f kindness? Maybe leave a small gift behind somewhere for a random person. Or maybe a stranger helped you when you needed a hand at the store. Keeping extra packs of gum to give out can just be a simple 'Thank You' and make someone smile.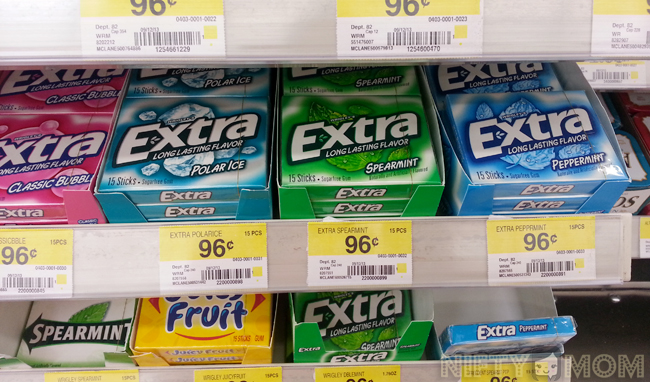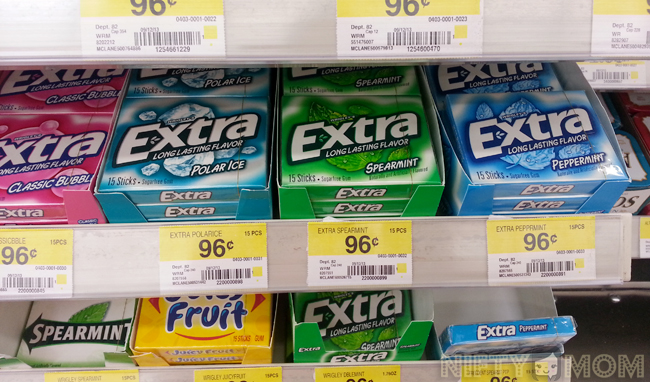 When I was at Walmart this morning, waiting in line to check out, I spotted a large variety of Extra Gum. There were many flavors, but I had a few in mind for this project. Since these particular gifts are for the holiday season, Polar Ice and Peppermint flavors seem fitting. I also picked up some Spearmint because the package is green and paired with red ribbon, it would look festive.
DIY Extra Gum Gift Ideas with Printable Tags & Labels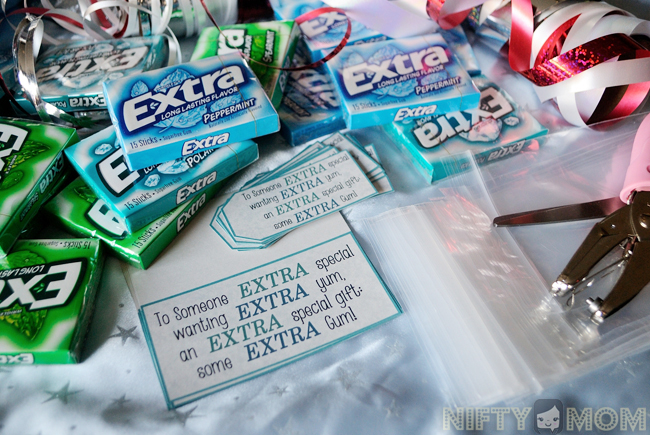 Creating these little gifts only take a few minutes. To add an extra touch of love, I created a printable label to go onto the gum packages. I did one as a gift tag, and one as a package label. They are a little cheesy, but I think they are cute and go well with the gum packages.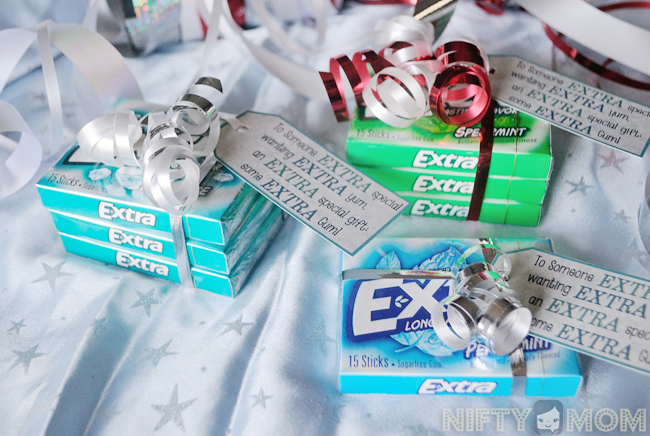 The packages with gift tags are simple. Just take 1-5 gum packages and tie with curling ribbon. Add the tag (print here) and curl the extra ribbon with scissors. When you stack 3 or more, it gets the look of an actual present box.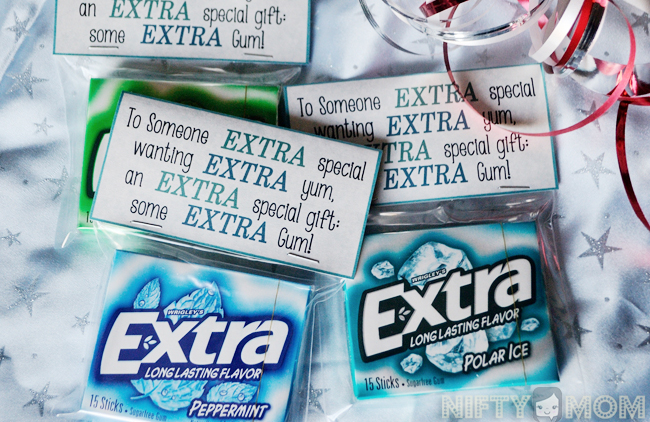 For the single packages, I used 4×6 plastic bags that can be found at Walmart (100 for just $2). The resealable bag is a little long, so I folded it over about an inch before I added the label. Then fold the label (print here) in half and staple onto the bag with two staples at the bottom.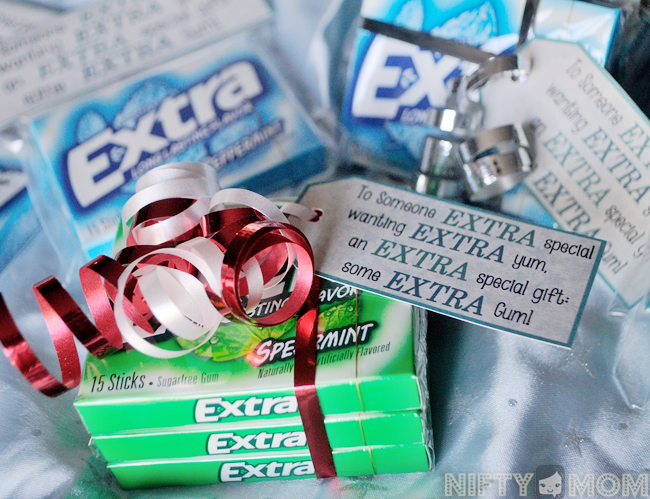 The gifts are not only great to give out throughout the month, but also great stocking stuffers. I can see them being given to co-workers, friends, teachers, guests, and strangers. You can't go wrong.
Who's someone special you will give Extra to?