This post about managing holiday stress and Walgreens holiday solutions is part of a sponsored post for a Collective Bias® #HappyAllTheWay #cbias campaign. All opinions expressed are my own.
Every day, normal days, are chaotic and are accompanied with long 'to-do' lists. Then comes December, where the lists triple in length and there seems to be no time sleep or finish everything. For me, it gets stressful and sometimes I just have to remind myself the take a break and indulge in some premium snacks.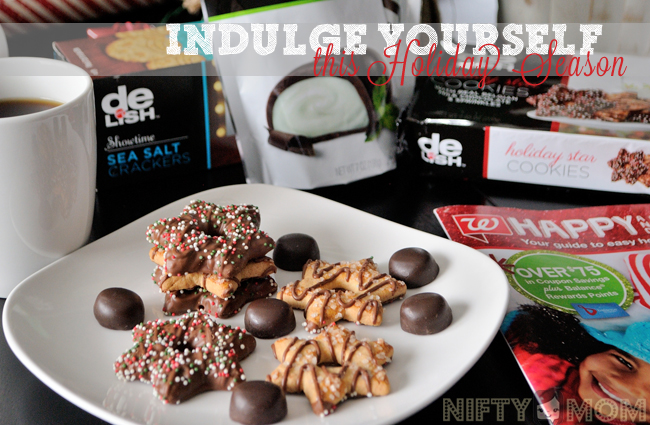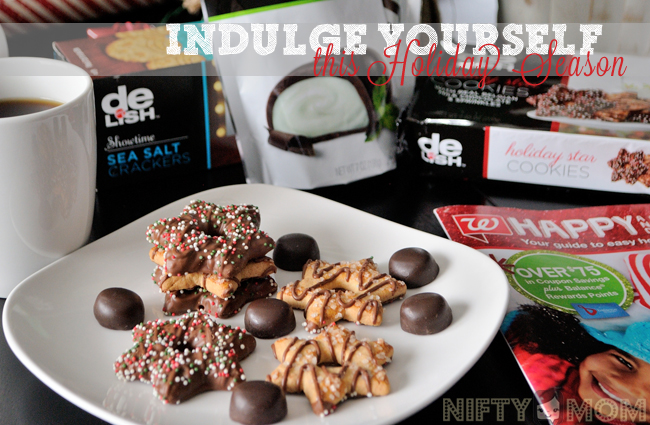 I'll admit it. I have those moments where I need some chocolate, but don't want my kids to see or have any. So I hide. I take a cookie or two, sneak into the laundry room, and try to enjoy each bite before three tiny tornadoes storm into the room and find me.
Don't tell them, but I actually have a little basket of snacks that I hoard for myself. I have to be sneaky to actually enjoy a treat because once I have to share it with three others, it doesn't really leave much left. Call it selfish, but I need snacks too. Then, when my hidden basket gets empty, I try to pick up a few packages of goodies when I take that rare solo trip to the store (so the kids don't ask where all the chocolate went).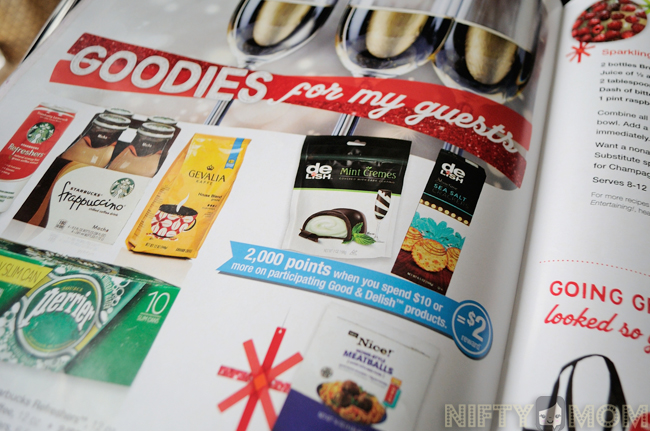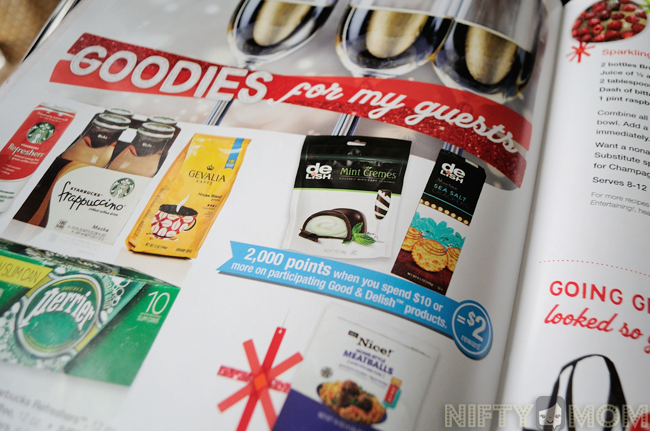 Last week I needed a few things from Walgreens, so I took advantage of an opportunity to head to the store kid-free one evening. Upon walking in, I noticed the Walgreens Happy & Healthy Holiday Guide. I picked up a copy to browse as I strolled through the aisles enjoying the quiet time.
The guide is filled with lots of gift ideas and holiday solutions from toys to beauty products to party ideas. There were unique pairings, matching items for almost everyone on my shopping lists. My eyes immediately were drawn to the Good & Delish brand products. I needed to restock my chocolate stash, plus their was a sale with my Balance Rewards Card and reward points for spending $10 on select items.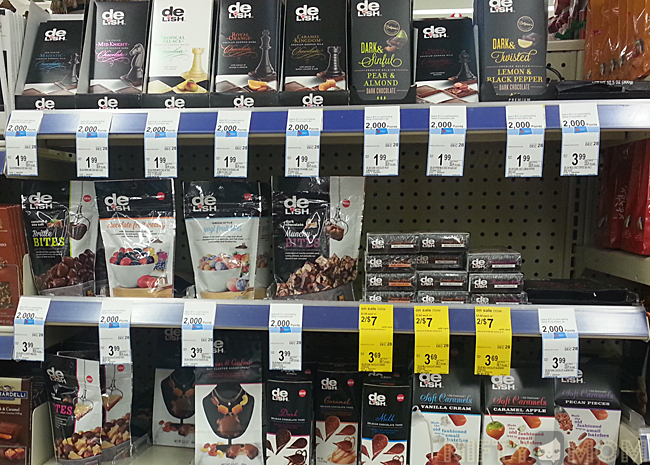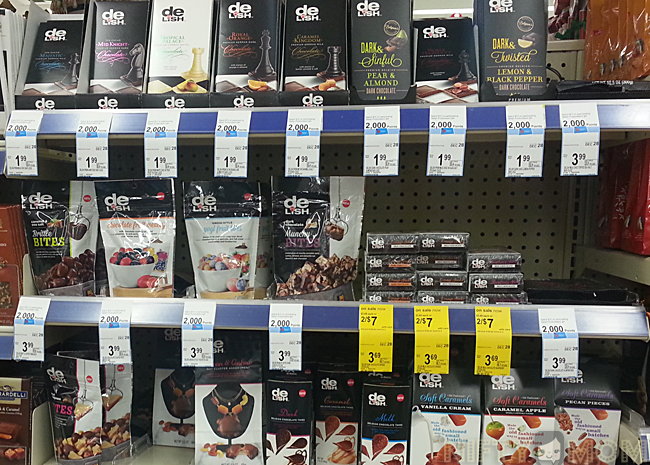 I found Good & Delish products all over the store. Some of the products included ice cream, chocolates, nuts, Gourmet Appetizers, and party snacks. With so many delicious snack ideas, I had a hard time deciding what I wanted. I decided on lots of chocolates, a few holiday cookies, mint treats, caramels, and crackers.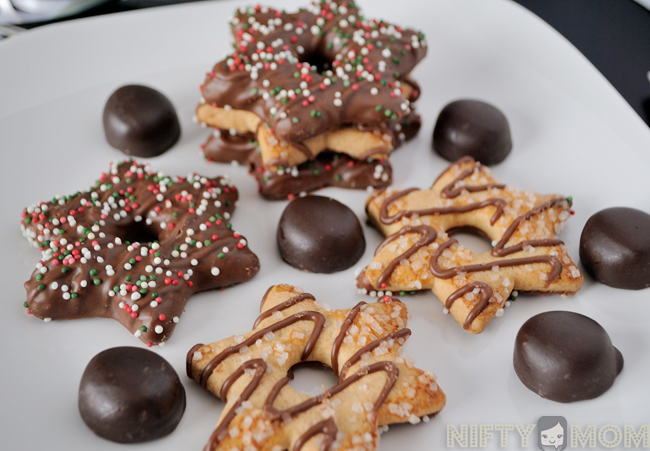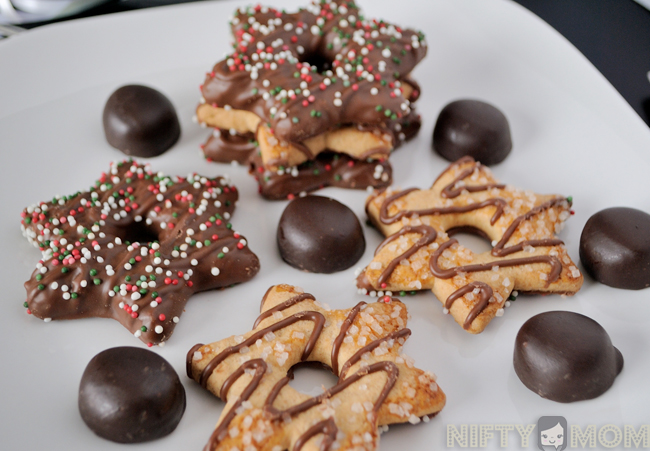 Now that my personal treat basket is stocked, I can use it this week when I am feeling stressed while trying to accomplish a million things. Okay, not that many, but it sure feels like it. I actually got lucky and all three kids took a nap the other day at the same time. It was eerily quiet in the house.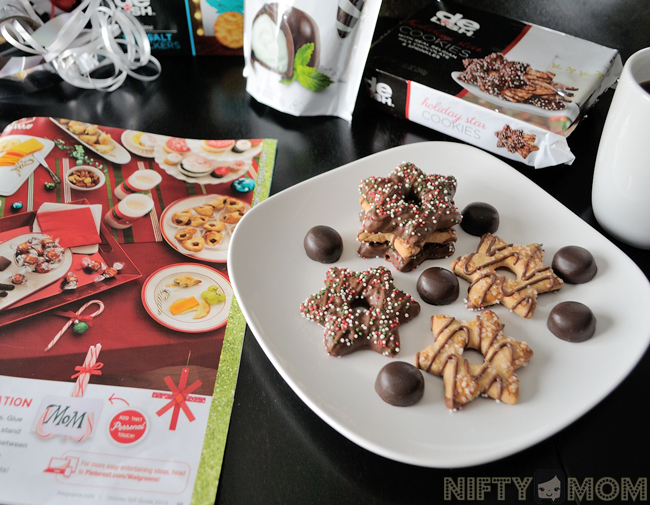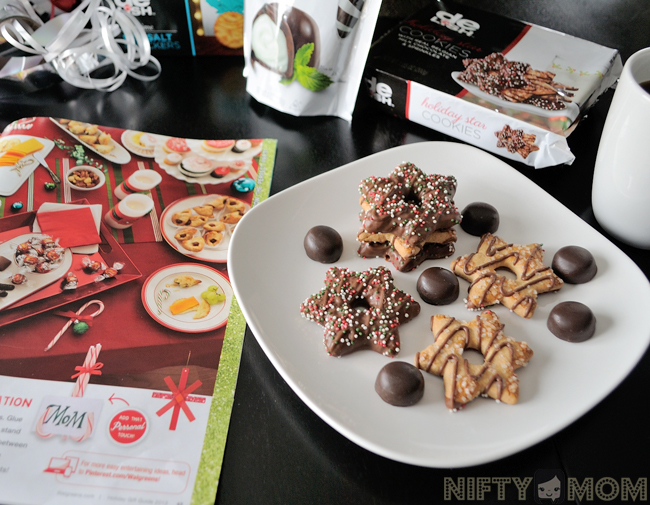 I pulled out a few snacks from my stash and instead of sneaking them in the laundry room, I actually sat down to enjoy them. I got out a few Holiday Gift Guides to pick out some last minute gifts, poured a cup of coffee (or two or three), and indulged myself with the treats. It made for a more relaxing second half of the day and I felt less stressed out. Lets hope for more days with all kids napping so I can do it again.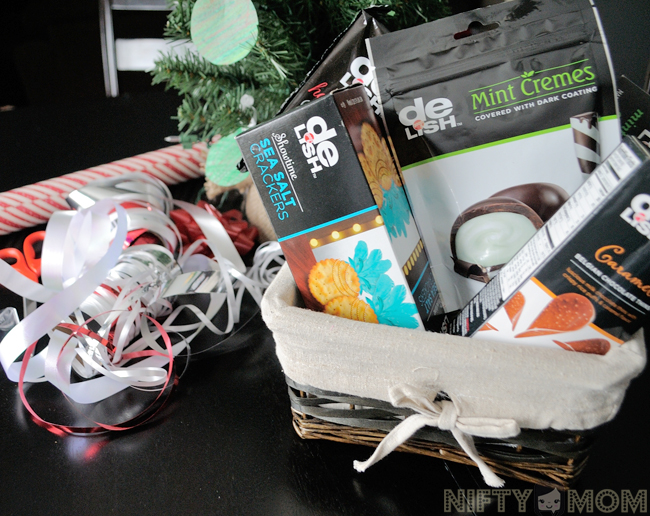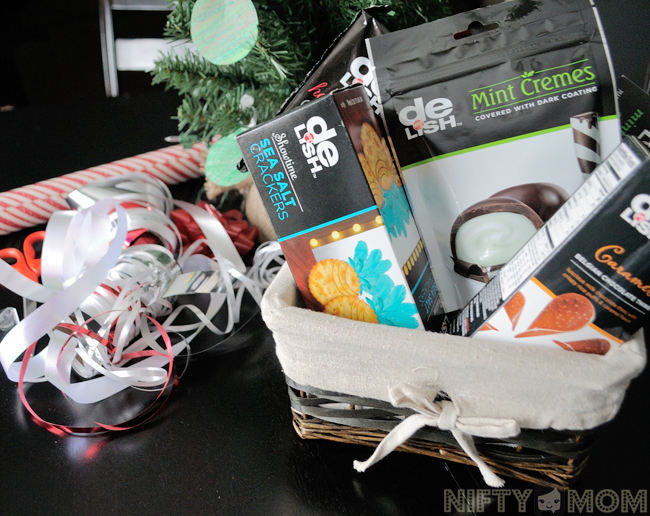 Since I got so many delicious products, I put together a small basket to give my friend. She has been stressing out over the holidays as well. Hopefully she will take some time to yourself and indulge in some Good & Delish premium snacks.
How to you take time for yourself during these busy days?