In the middle of last week, I told my husband "I need a date night." I really needed a good adult conversation and just a little time without one or two kids saying "Mom! Mom? MOMMY!" every few minutes while a toddler pulls at my arms to pick him up. We really don't get to go out that often and it's pretty obvious. After I told my husband, he replied that he was talking to my Dad the previous night and my Dad mentioned that we hadn't went out in awhile and offer to watch the kids one evening. "Think of some things you want to do besides just go to dinner, " says my husband…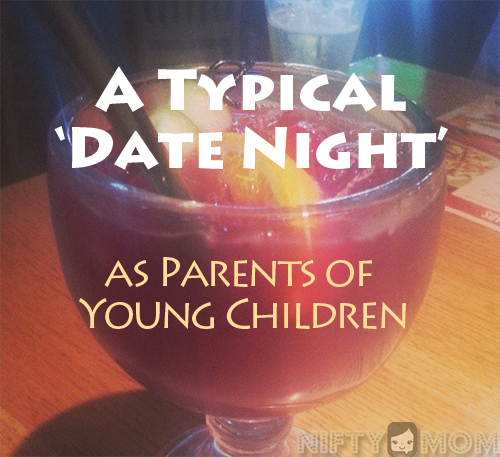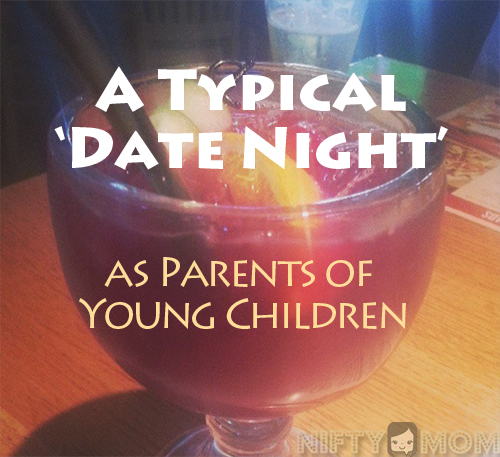 What are the first things that come to mind since we have a sitter?
We need to re-stock the pantry and we could get the shopping done fast without the kids…
I have my Victoria's Secret Rewards Card and I am dying to know how much is on it…
Oh yea, the kids need spring clothes. I have a coupon for Children's Place plus they are having a sale…
Hey, the mall across town has a Victoria's Secret AND Children's Place, PLUS an Old Navy. This could work…
But we haven't been to Sam's Club in about month, we should go there and stock up on food…
I also need to go to Michaels for some new projects I want to get started next week…
Oh yea, I want to look at Home Depot to see what play-sets they have in stock…
Wait a minute.
None of these things scream DATE NIGHT!
But that is how it always goes. Well, my husband normally doesn't like me taking him to shop for kids clothes or craft supplies. But besides that, all the other things are what we tend to do when we get a babysitter for a few hours, even in the evening and even on the weekends. Honestly, it really isn't that bad. I mean, we get some time out of the house alone and kid-free for a few hours plus we are getting things done. It is MUCH quicker doing any kind of shopping without a 1,2, and/or 3 year old wanting to touch and grab everything in sight.
So what did we do? After my wonderful parents came over Saturday evening, we went to Home Depot to check out the play-set kits they have in stock. Spend way too much time in there considering we did not buy any of the few they had. Then we went to dinner and I enjoyed a Sangria :) Peaceful and nice to not have to cook either!  After that, we went grocery shopping. While we were headed to the grocery store, I commented on how I said 'Date Night' and I wanted to grocery shop. My poor hubby said that he is use to it by now :/
It was a great evening out even though we didn't do anything fancy. We still got to spend time together, I got out of the house, and we were productive. I am sure we will plan a REAL date night soon. It has been since New Year's Eve since we did something that didn't involve one of the above.
Am I alone here? Do you have 'normal' date nights?