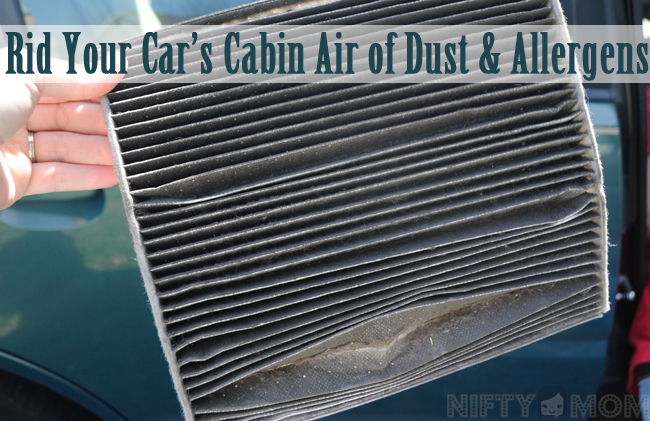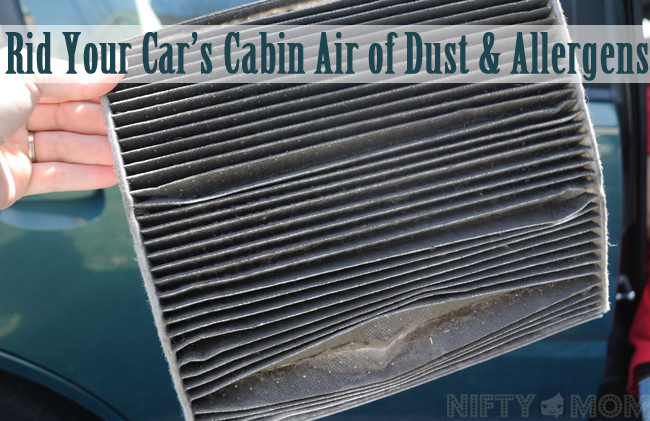 I have been spending the last week starting my spring cleaning routine throughout my house. This weekend was extremely nice outside, so while my husband did some yard work, I took spring cleaning to our vehicles, as well as my Mom's. The cars needed cleaned out, washed and freshened up. A new part of our car spring cleaning routine includes changing the cabin air filter.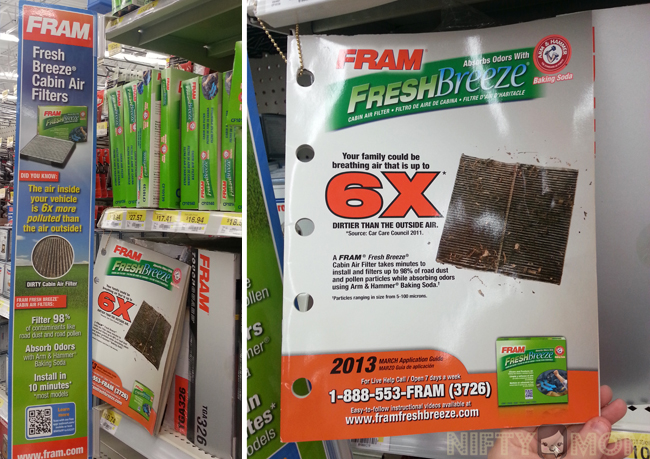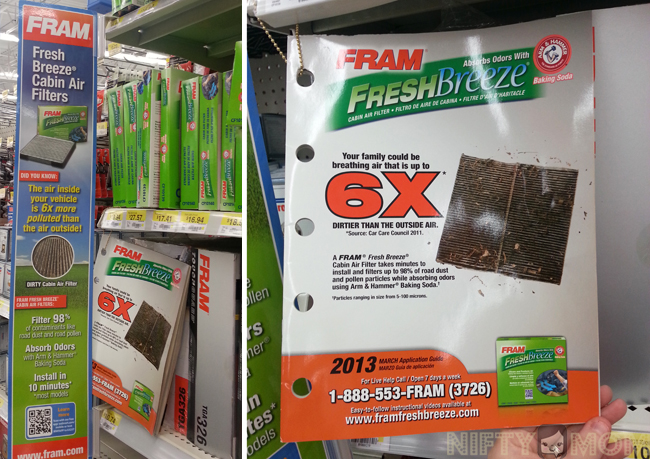 My Mom and I stopped at Walmart while we were out running errands together. I needed to pick up a few things to finish some cleaning and then we browsed the auto section. There is a whole aisle just for car filters, but the green box cabin filters stood out. The FRAM Fresh Breeze filters use Arm and Hammer baking soda to help absorb odors, freshen the air and reduce the dust and allergens. The store didn't carry the model for my car, but my Mom picked on up for her Saturn Ion.
We also got online afterwards and printed a $3 Off Mail-In Rebate for purchasing a FRAM Fresh Breeze filter.
Benefits of Using FRAM Fresh Breeze Cabin Air Filter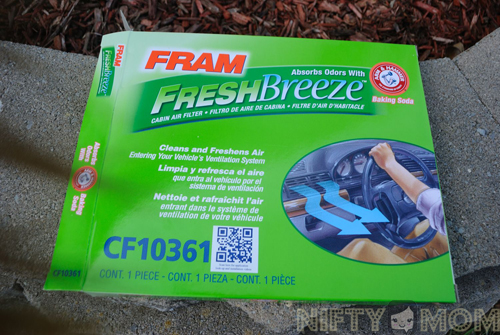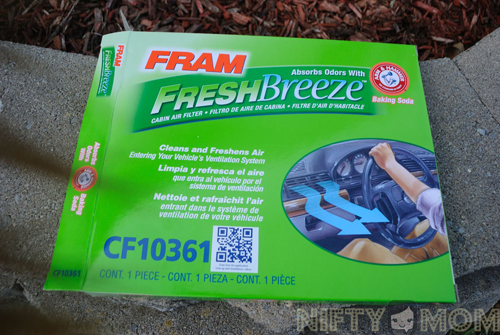 My Mom suffers from allergies and it is that time of the year where it gets pretty bad. In her home, I know they installed special air filter, so why not in the car as well? Air flows in the car from outside through the vehicle's air conditioning, heating, and ventilation system, passing through a filter, but it may not be catching everything and probably hasn't been changed in awhile (if at all).  Using FRAM Fresh Breeze Cabin Air Filters has great benefits including:
With the addition of Arm and Hammer baking soda, the two work together to absorb odors and keep the air fresh.
It filters 98% of contaminants such as road dust and pollen.
Air blowing in your filter will no longer be smelly and stale (I hate that).
The filter only has to be changed every 15,000 miles (once or twice a year).
It is simple to install.
How to Install the FRAM Fresh Breeze Filter in a Saturn Ion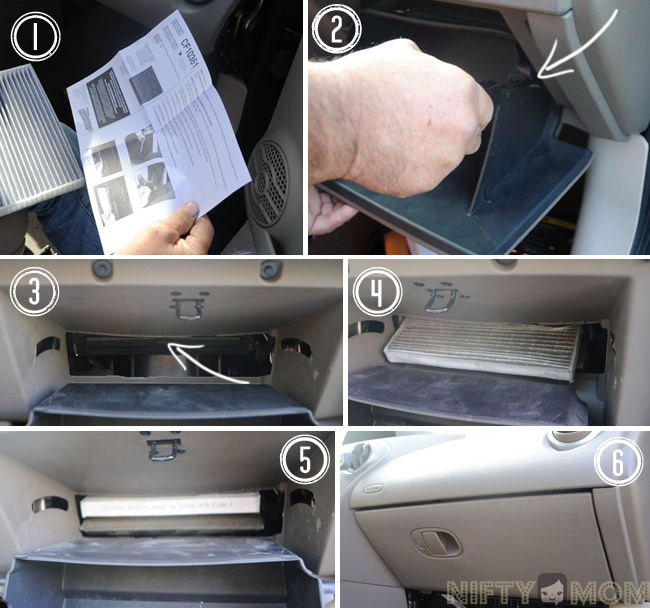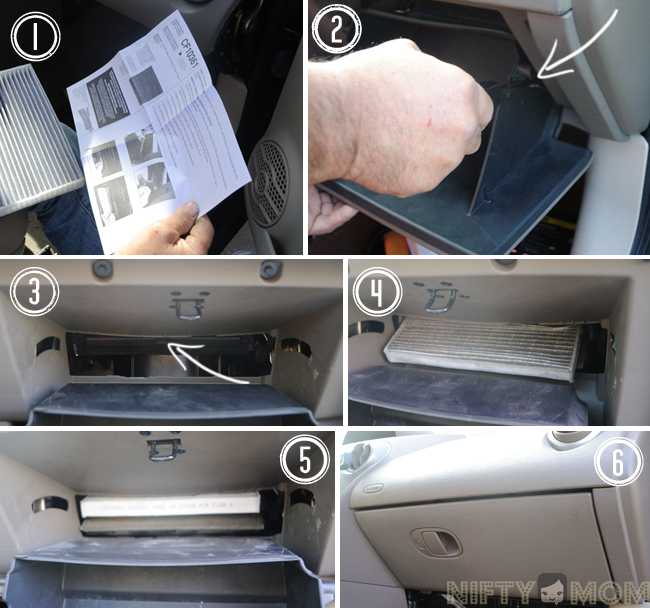 Installation was simple. I thought it was going to be difficult, so I had my Dad do it. I should have just attempted myself first because it really is that easy.
Read the instructions that are included in the box. You can also watch step-by-step instruction videos for each specific filter or print them out from the FRAM Fresh Breeze website. Each car model will be different.
Disengage the glove compartment on each side by pushing in. Ours was stubborn and we had to gently wedge a screwdriver in to get it to pop off. The glove compartment will swing downward.
Locate the cabin air filter, which is clipped in and easy to access.
Remove the old air filter.
Insert the new FRAM Fresh Breeze with the arrow in the side facing out and pointing down.
Swing the glove compartment up and insert both sides back into place.
Literally within minutes and with little effort, the filter was switched out.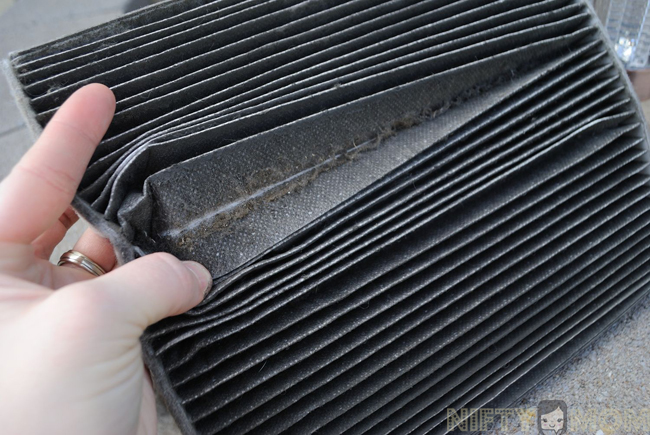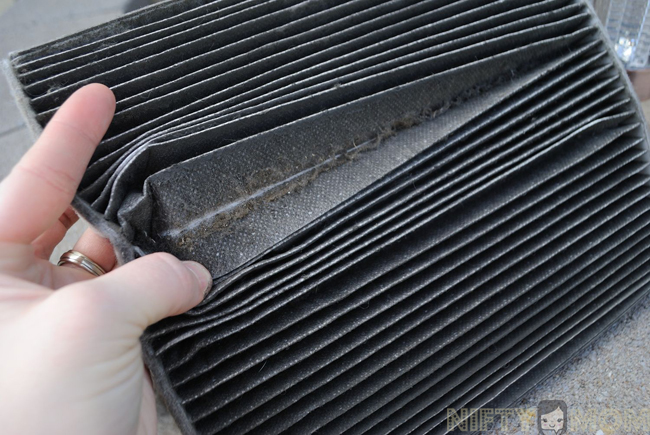 Look at the old filter, YUCK! You can see at the very bottom of the fold that the filter was once white. Each fold also held a lot of dust and dirt. It was pretty gross to know that the air coming into the car goes through that. Looking at the two side-by-side you can really see how bad the old one was.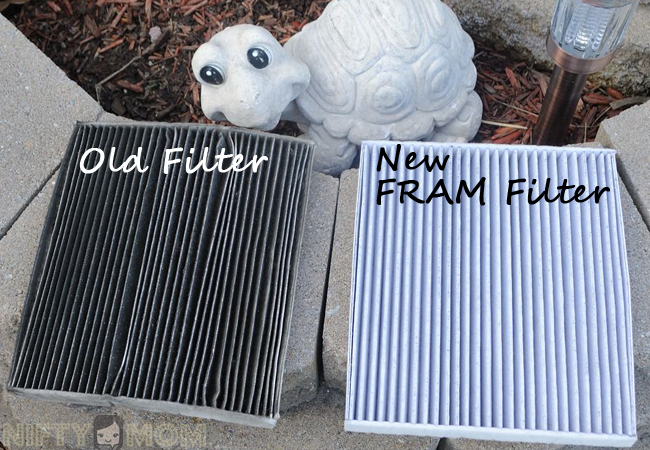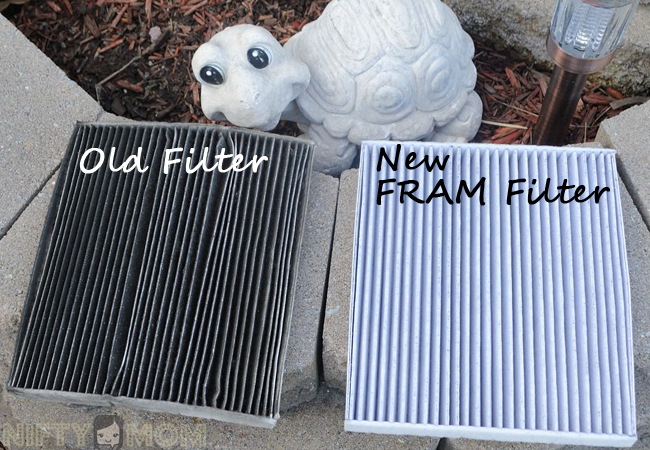 I am glad I was able to help my Mom by switching her cabin air filter so she can breath better during her hour commute to and from work each day. I will be finding a store that carries the model for my car this week so I can assure my family all gets fresher cabin air too.
Visit FramFreshBreeze.com for more information and to see which filter is compatible with your vehicle. Also check out my Google+ Album for my whole shopping experience and installation.
"I am a member of the Collective Bias®  Social Fabric® Community. This shop has been compensated as part of a social shopper insights study for Collective Bias®  and FRAM #cbias #SocialFabric All opinions expressed are my own."