This Dipped Chocolate Chip Cookie recipe is sponsored by In The Raw®, via Mode Media.  All opinions are my own.
Cooking and baking go hand in hand with the holidays in my home. Last month we hosted back-to-back Thanksgiving dinners and Christmas is no different. Not only do we have the family meals, but there are also school parties, friends parties and much more. Our oven really gets a workout through the next few weeks.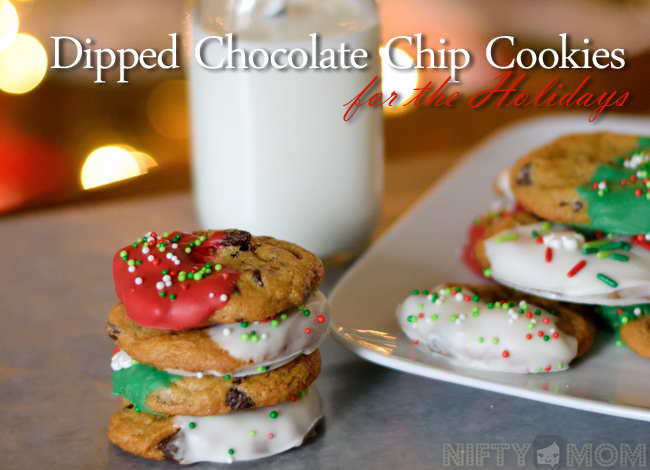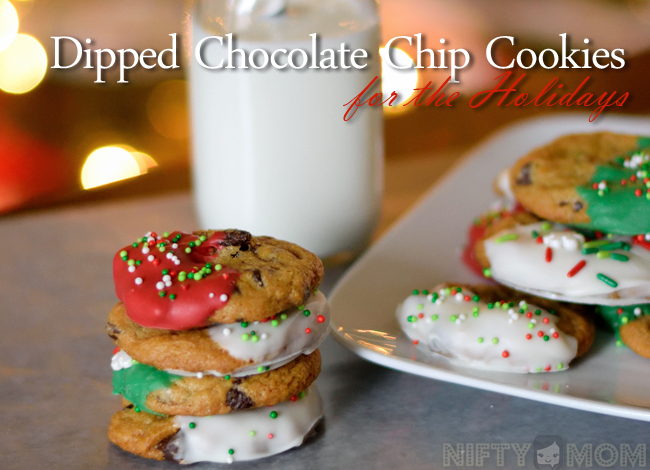 Once I became a mom and the holiday season rolled around, I knew I wanted to start numerous holiday traditions with my new little family. I wanted it to be a fun time to create amazing memories each year.
I remember that first year, when my oldest was just 5 months old, I baked about 8-10 dozen chocolate chip cookies just for my husband to take to work. Ethan didn't help much that year, but now all the boys love baking (and not just at Christmas time). One recipe I always find us making is the classic chocolate chip cookie. Between cookie exchanges and all the other holiday events, it is always a hit.
To make the cookies more festive, I like to dip half of each cookie in candy melts and top with sprinkles. Well, the boys always insist on adding the sprinkles themselves.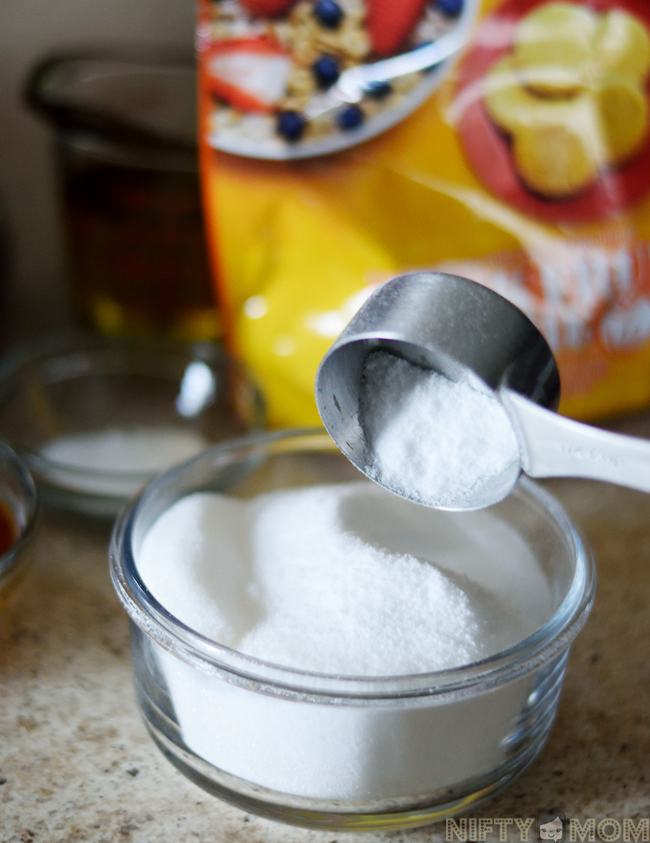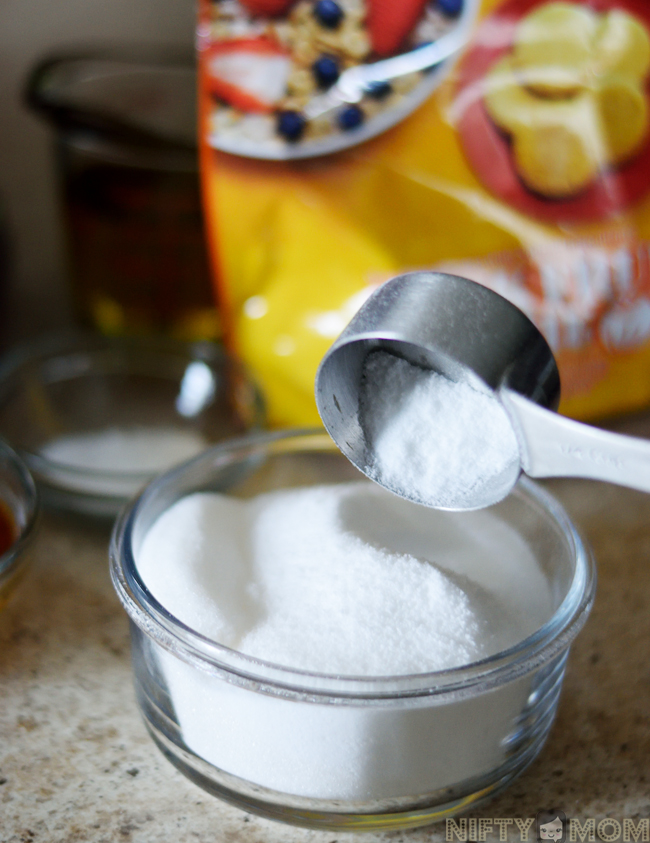 This year, as I have been cutting back on sugar, I substituted half of the sugar with Monk Fruit In The Raw®, a 100% natural zero calorie sweetener made from vine-ripened monk fruit. It tastes just like sugar and measures cup for cup. I only did half replacement as recommended by In The Raw® . This will reduce the calories and sugar, but allow for the same browning and rising as real sugar.
Dipped Chocolate Chip Cookies Recipe
Ingredients:
2 1/4 cups all-purpose flour
1 teaspoon baking soda
1 teaspoon salt
1 cup unsalted butter, room temperature
3/4 cup sugar
3/4 cup Monk Fruit In The Raw® Bakers Bag
1 teaspoon vanilla extract
2 large eggs
12 oz chocolate chips
red, white, green candy melts
vegetable oil
sprinkles (optional)
Pre-heat oven to 375°F.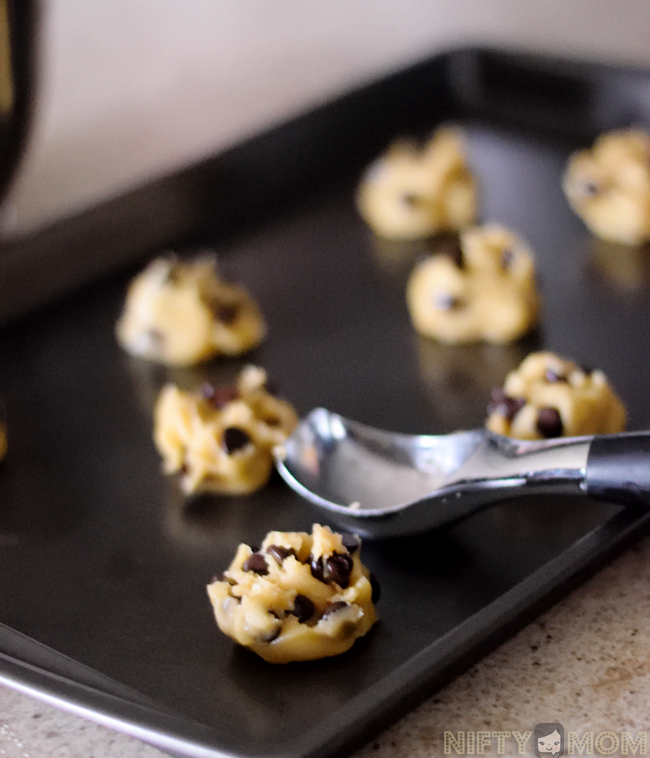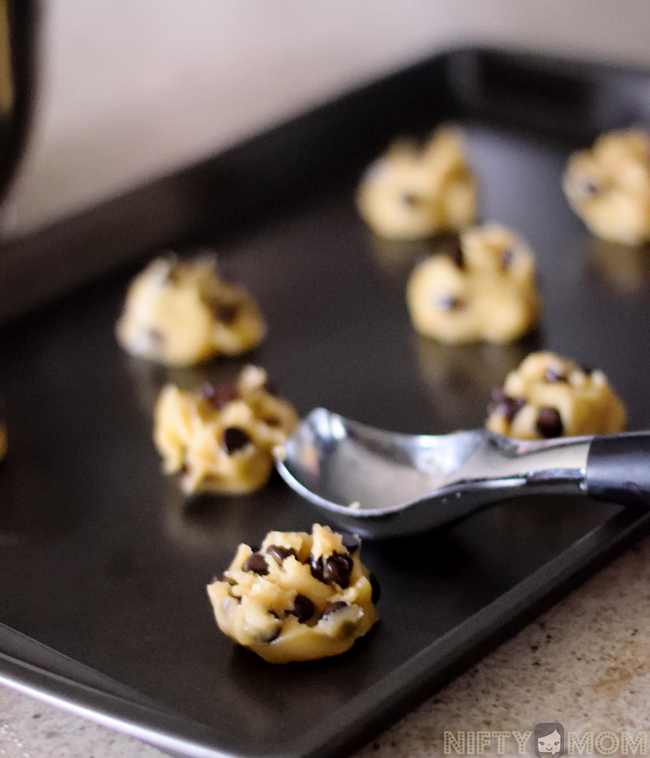 Combine the flour, baking soda, and salt in a small bowl until evenly mixed. Next, beat the butter, sugars, and vanilla extract in a large bowl. Add the eggs, one at a time, beating the mixture after each one. Slowly add the flour mixture in. Stir in the chocolate chips. I use an ice cream scoop to measure out cookie dough and place onto a cookie sheet. Bake 10 minutes and let sit on the pan for an extra minute or two after removing from the oven. Transfer cookies to a cooling rack.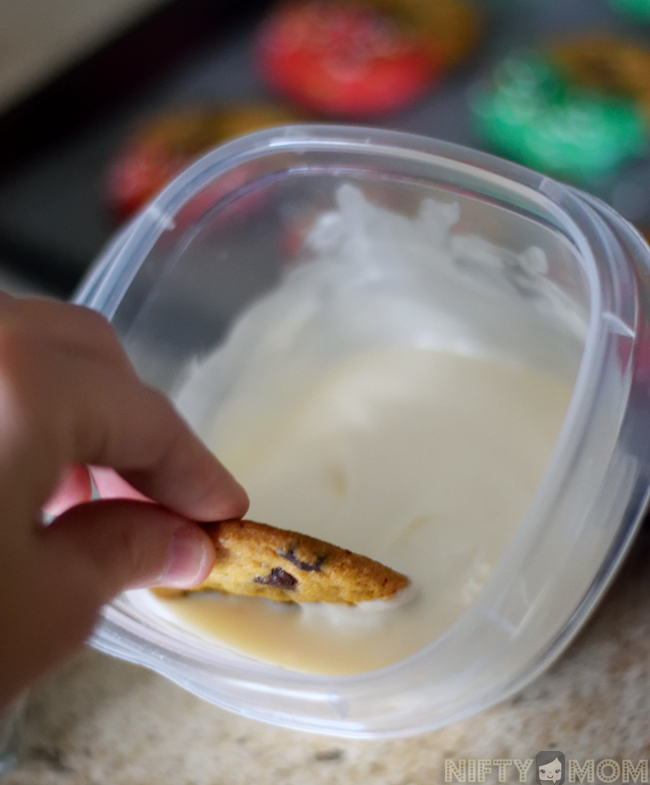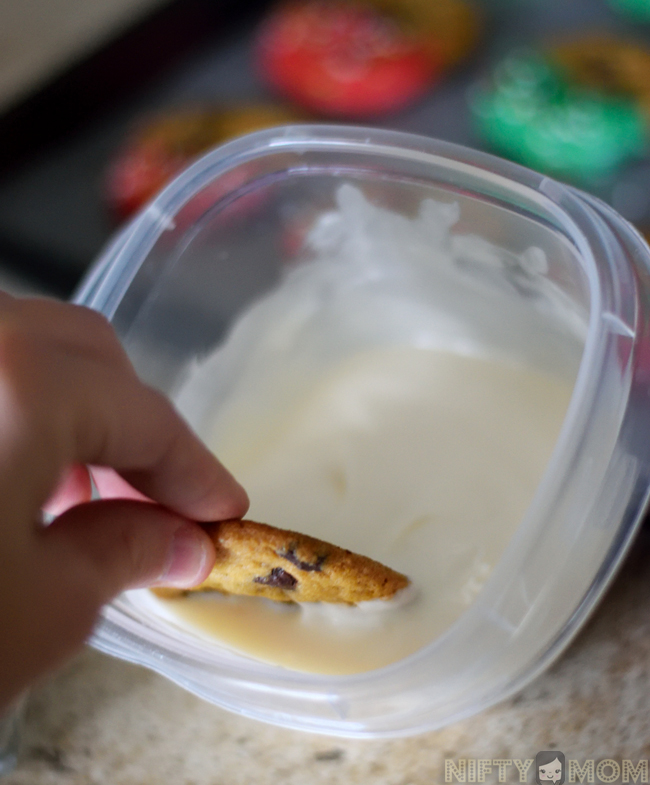 Once all the batches of cookies are baked and cooled, they can be dipped. Put a few handfuls of candy melts (one color at a time) into a microwaveable bowl and melt in 30-second increments, stirring each time. After the third time or so, when it is almost completely smooth, add a few drops of vegetable oil, and then melt for another 30 seconds. The oil helps keep the melted candy smooth while dipping. Once completely smooth, dip half of each cookie, lightly scrapping the bottom of the cookie to keep the covered cookie bottom to a minimum. Place on a wax paper lined cookie sheet. Immediately add sprinkles, if desired. If you are doing a large number of cookies, you will probably need to re-heat the candy melts if it starts to thicken up.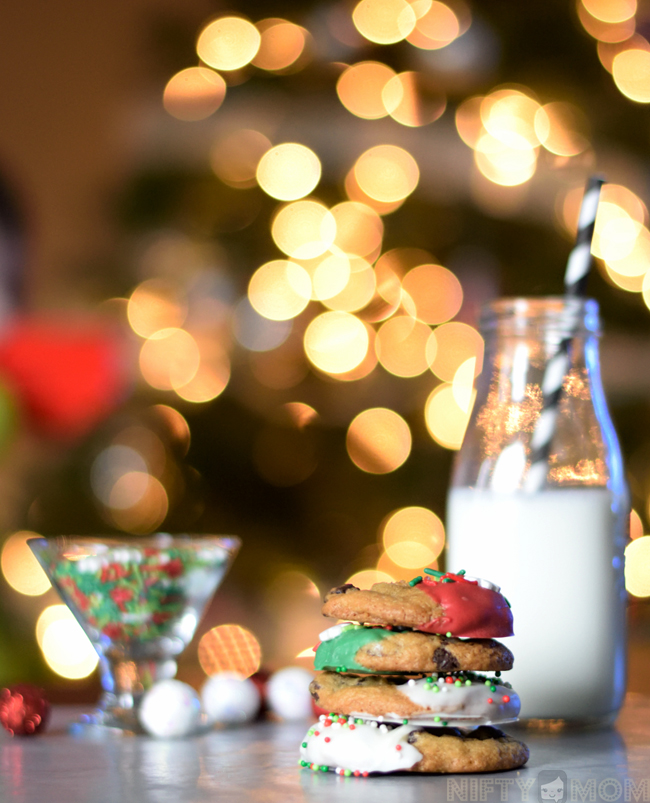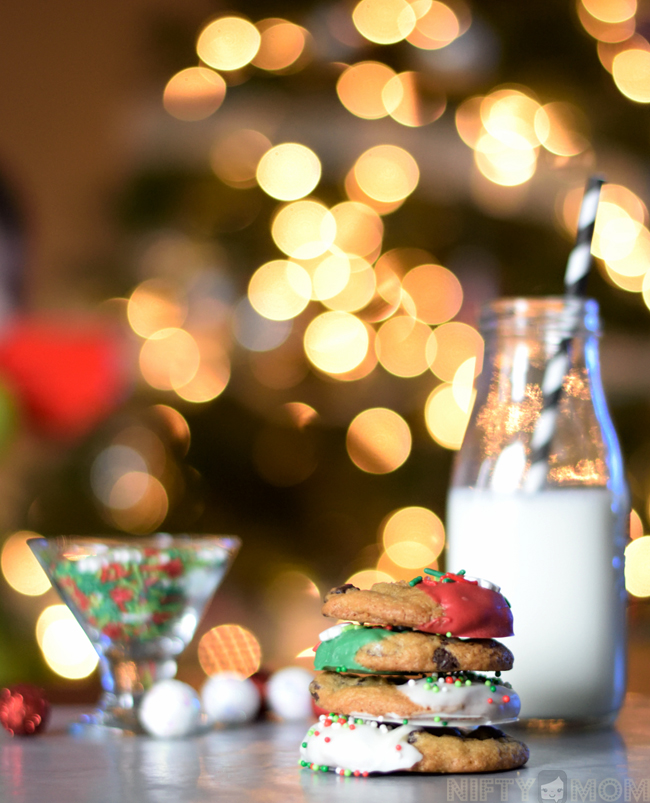 Once complete, you can place the cookies in the refrigerator for about 15 minutes to set the candy melts. As much as the kids love making these with me, I'm pretty sure they enjoy eating them even more. This year they asked to make them for Santa, so we will be making more on Christmas Eve.
In The Raw®, where sweetness runs in the family.
Disclosure: Compensation was provided by In The Raw®, via Mode Media.  The opinions expressed herein are those of the author and are not indicative of the opinions or positions of In The Raw®.