My favorite gifts to give family members are ones that are homemade and personalized. Last year I wanted to start a tradition of giving the Grandmas a different homemade ornament with a picture of my sons on it. This is the first one I did (I hope they don't expect them to get more elaborate each year).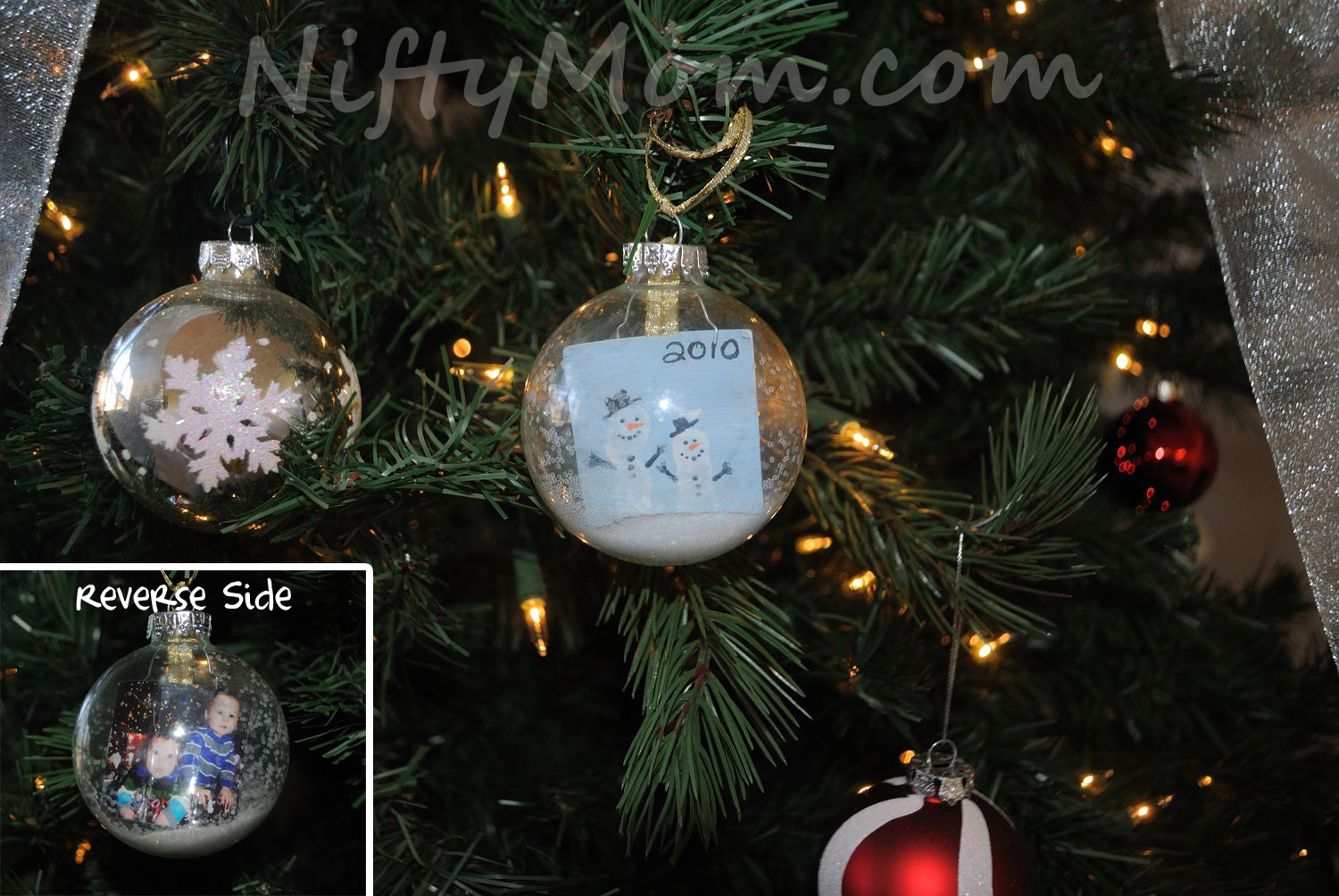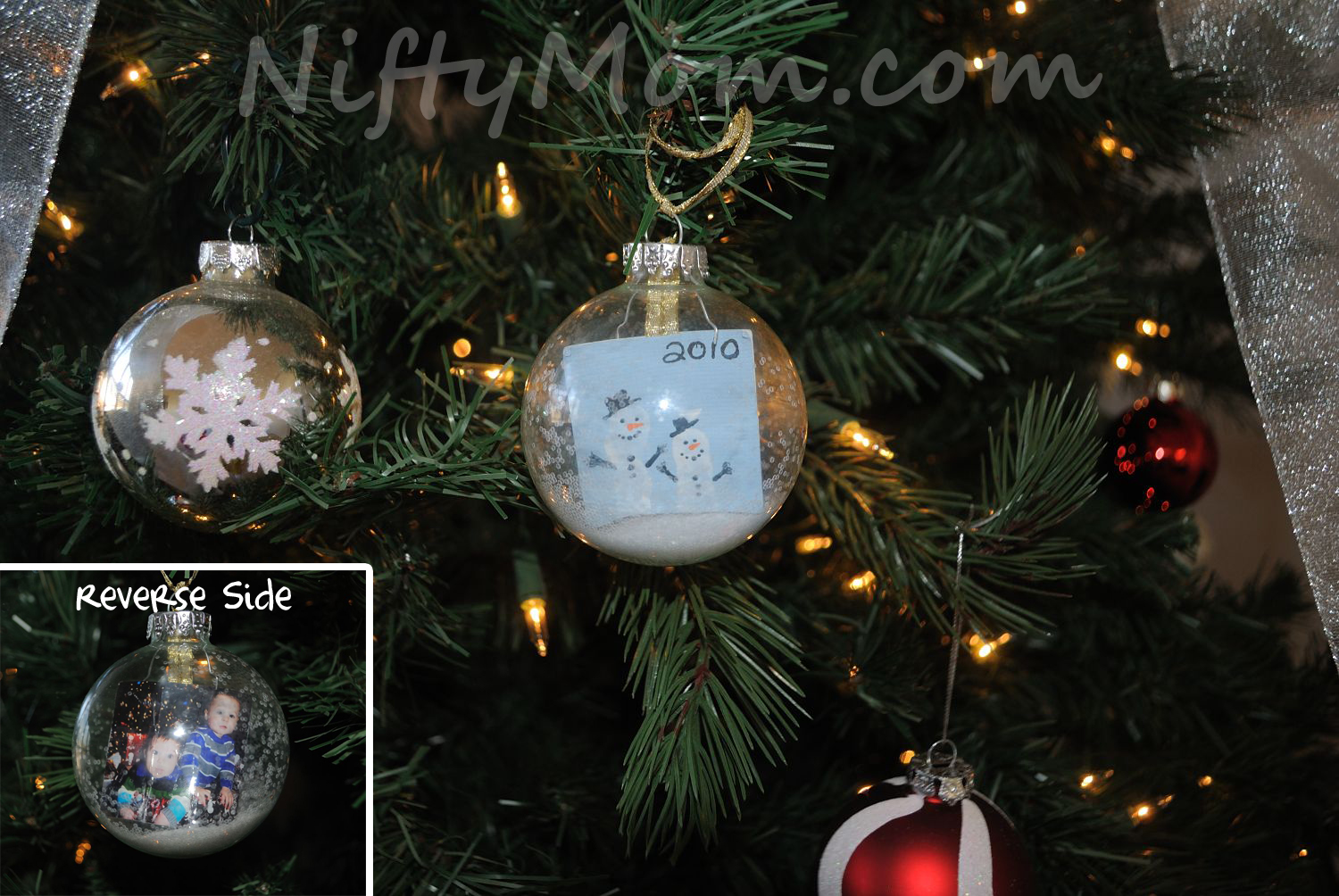 (Click to image to enlarge)
Unfortunately, Nifty Mom was non-existent last year so it never crossed my mind to take step-by-step pictures. It was a little more difficult than I would have liked it to be, but it was worth it.
NEED:
Glass Ornament (sold at craft stores)
Ribbon (ribbon with wire works best)
Super Glue (only thing I could get to hold good)
White Glitter
2 Photos cut to fit in the ornament, mine are approx 1.5″ squares

I used 1 photo and 1 small scrapbook paper and made snowmen out of my sons' thumbprints
INSTRUCTIONS:
Cut two pieces of ribbon a few inches long and glue them side-by-side in the middle of the back of one picture. Glue the other picture on top of the ribbon. Place under a heavy book to hold the two together for a few minutes to allow the glue to dry completely.
Detach the metal top of the ornament and temporarily remove the wire loop attachment. Pull the ribbon from attached to the pictures up through the holes on the metal top piece (the holes on mine were too small, so I used a screw to widen them). Replace the wire attachment.
(this is the most difficult part) Roll the picture vertically and put it into the ornament. Once in, I used a pen to stick in there and flatten the picture out as best as possible.
Using a paper funnel, pour some white glitter in ornament.
Adjust the two ribbons on the top of the ornament so the picture is center and tie. Cut the extra off and put a small amount of super glue over the knot to secure.
Add an ornament hook or ribbon on the loop to hang.
Please let me know if you have any questions! I hope yours comes out even better than mine did!