This Coke bottle gift ideas post has been compensated by Collective Bias, Inc. and its advertiser. All opinions are mine alone. #ShareAtSchnucks #CollectiveBias
Personalized gifts are kind of my thing and I love coming up with creative gift ideas for loved ones. Gifts that are one-of-a-kind and have deep meaning. Ones that can tell a story just by looking at it. Ones that can be gifted at any time throughout the year, holiday or not. It's all about making loved ones feel special.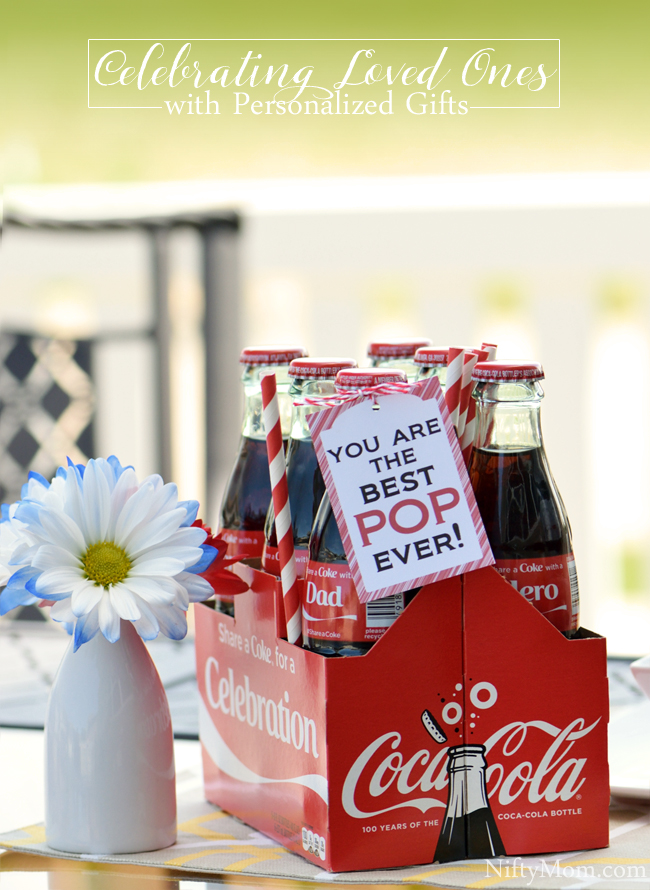 Family has always been important to me. Growing up, I was really close to my parents. Now that I have a family of my own, I am lucky enough to have my parents live only 10 minutes away. Rather it's helping out around the house, with the kids, or just a night out, they are always willing to lead a helping hand.
Now that it's summer, most weekends include inviting my parents over for a delicious barbecue dinner. It's basically become a fun family tradition. Just getting together, catching up, spending time with family and enjoying great food.
Another Awesome Coke Project:
When they come over, I always make sure I have Coke in the refrigerator. My parents have been drinking Coke for as long as I can remember. Last week while I was at Schnucks shopping for our weekend barbecue needs, I couldn't help but notice the 'Share a Coke' products full of names. With personalized gifts being a favorite of mine, this was right up my alley.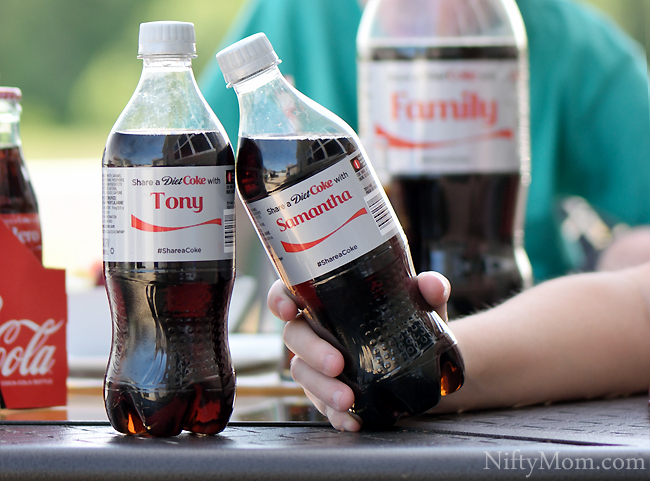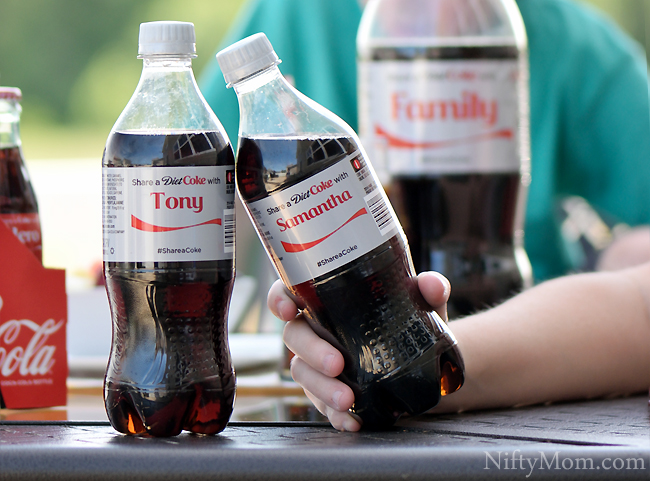 I picked up some 20oz bottles that had my husband's name and my name, a 2-liter of Diet Coke that said 'Family' (perfect for our family barbecue) and two 6-pack of Coke glass bottles. The glass bottles had a nostalgic feel that reminded me of a being a kid again, family time and something I knew my parents would enjoy.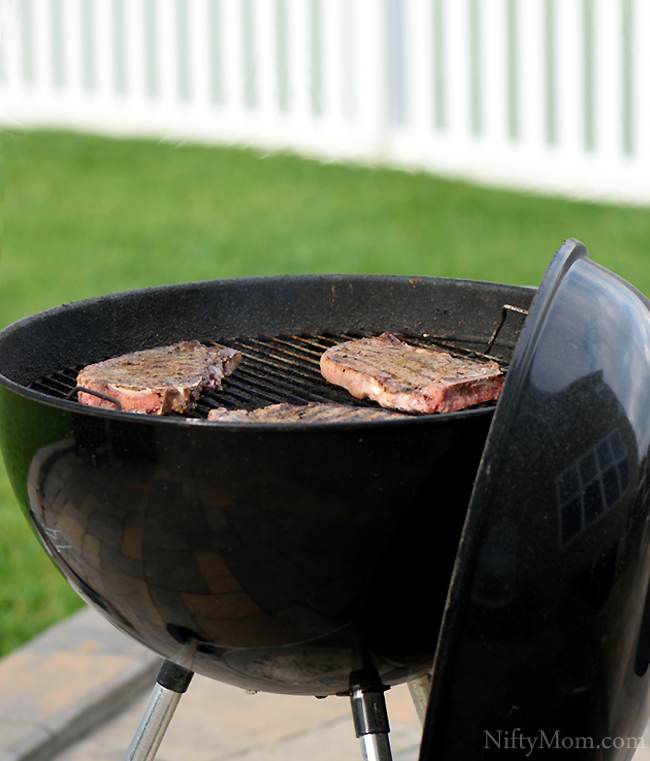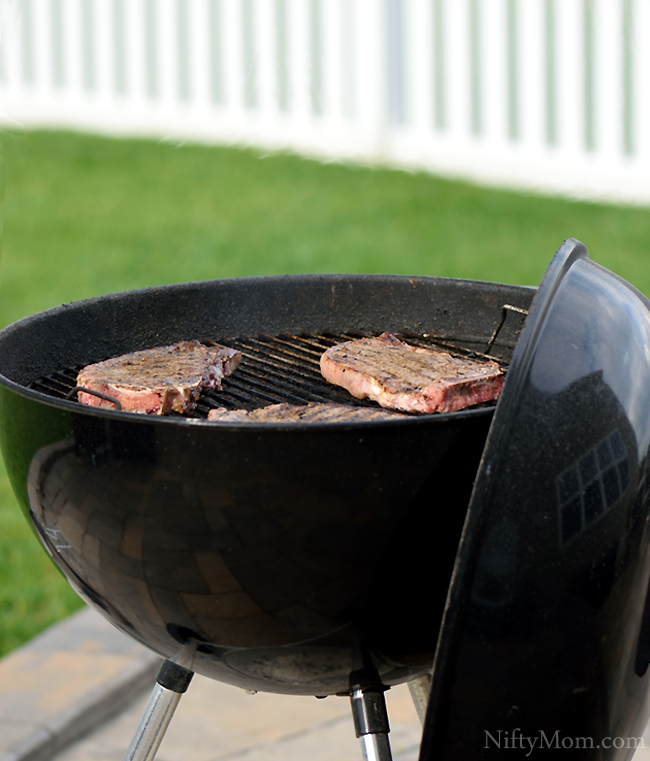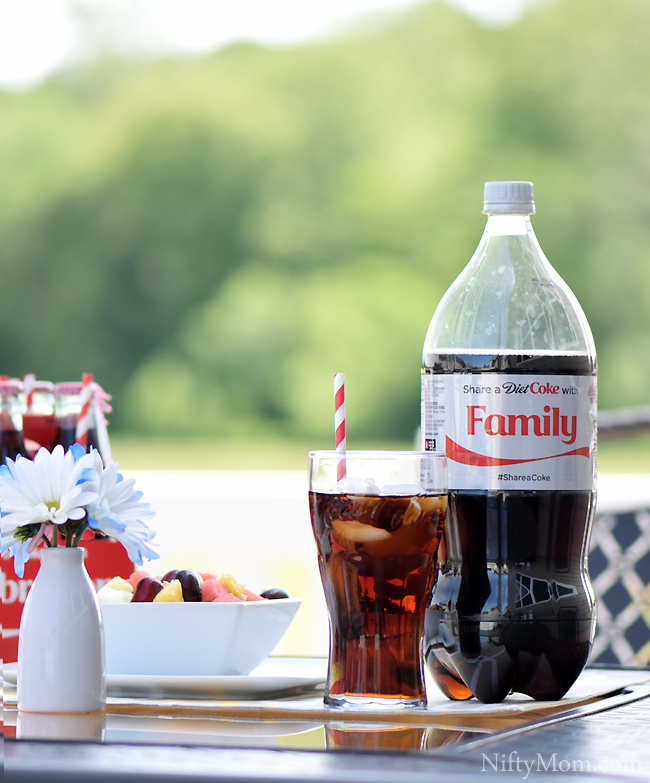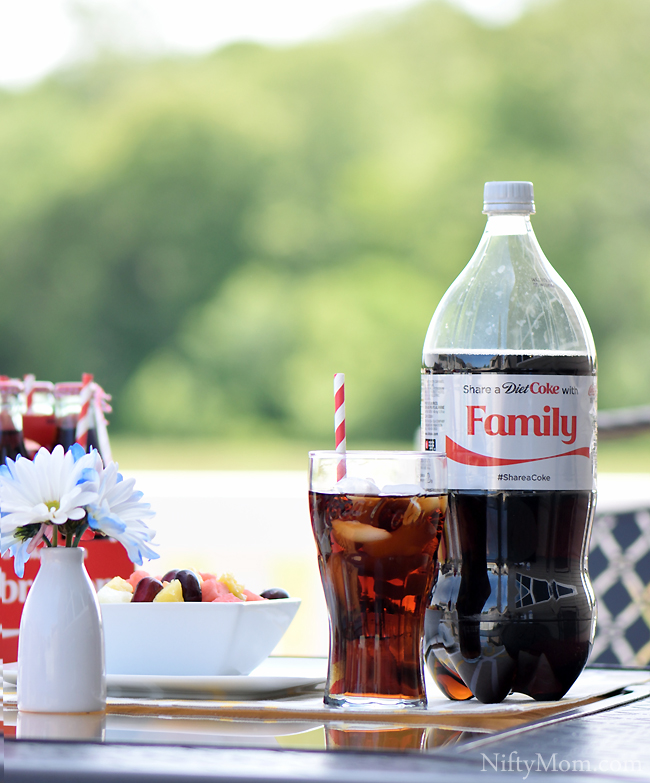 While my husband got the steaks on the grill and started dinner, I made a little inviting table setup that was all about summer and family.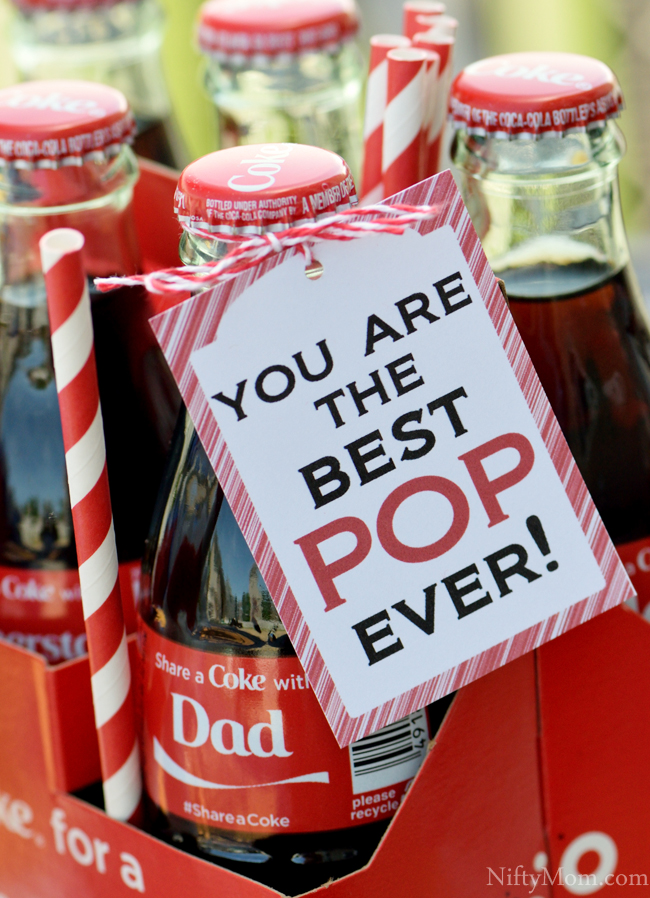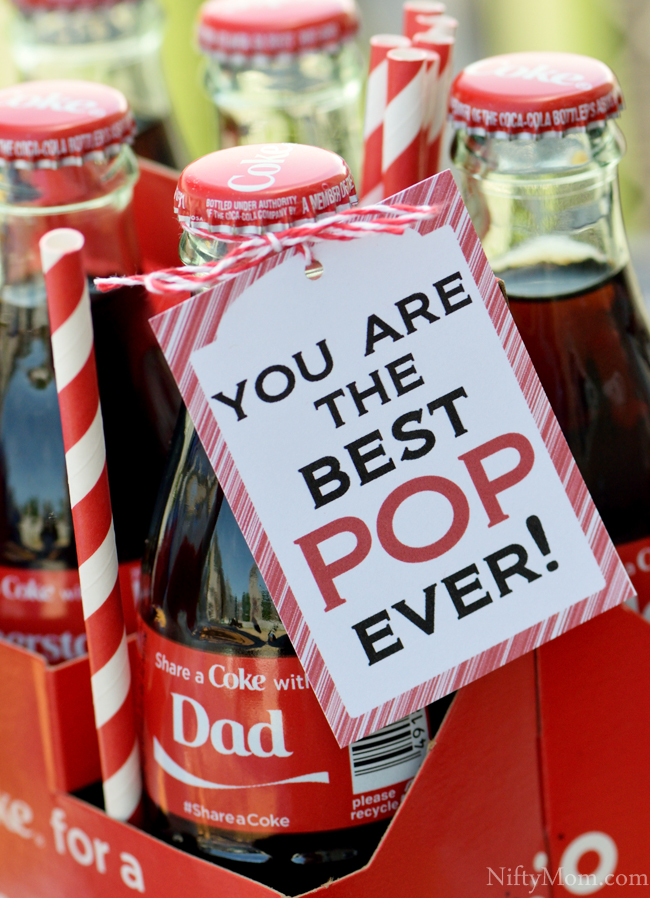 I decided one of the 6-pack of glass bottles would make an awesome little gift for my dad. Just something to randomly let him know I am thinking of him and how amazing he is. I made a fun little gift tag (print yours here) to tie on the bottle that read 'Dad' and added some straws to complete the pack.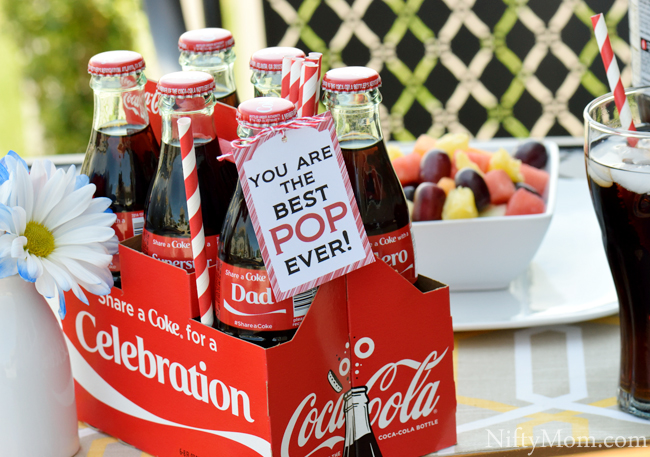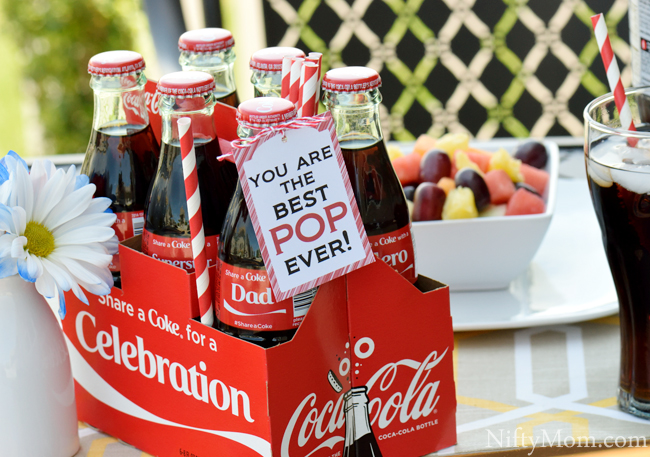 With other bottles reading 'Hero' 'Superstar' and 'Mom', the 8oz bottles gave me some more great ideas for gifts. Since the first pack was more for my dad, I decided to make something that would be more fitting for my mom. However, using any of the different bottles, it can be personalized for any loved one.
Framed Soda Bottle Vases Tutorial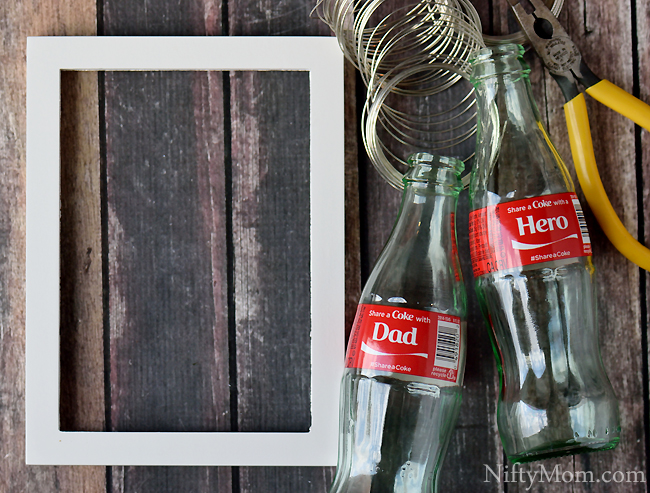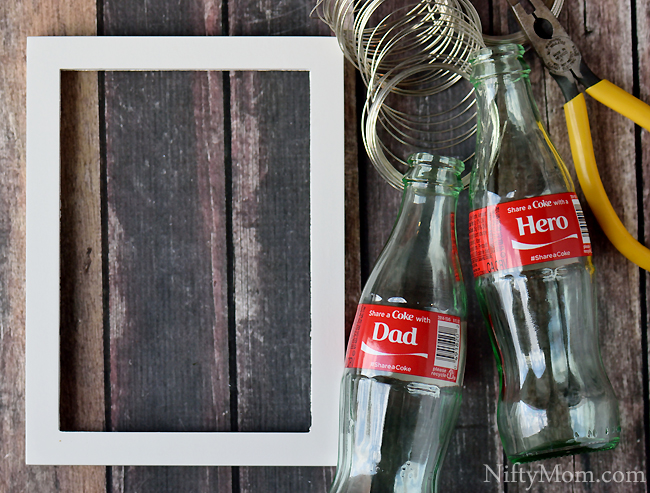 Supplies:
1 or more 8oz Glass Coke Bottles from 'Share a Coke' packaging
Wood frame, with glass and backing removed (I used 4×6″ for 1 bottle and 8×10″ for 3 bottles)
20 gauge wire
Wire Cutters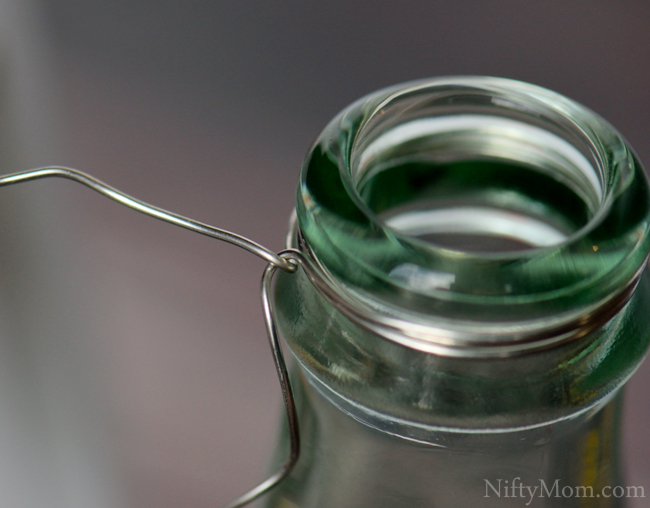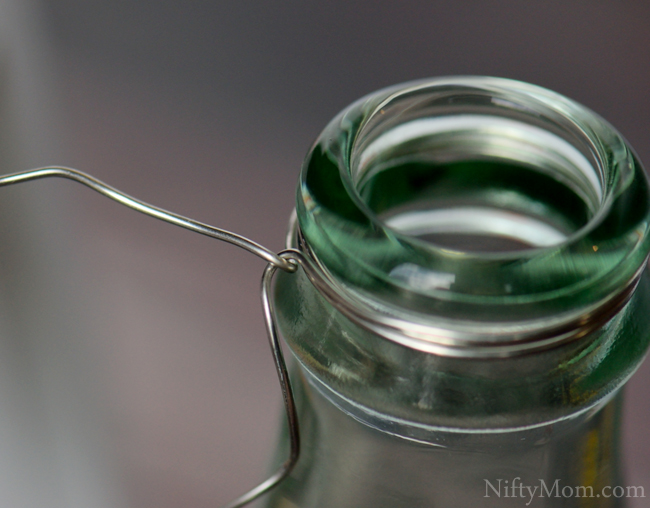 To hang the bottles, take one bottle and wrap the wire around the top of the neck four times. In the back, twist it 2 times.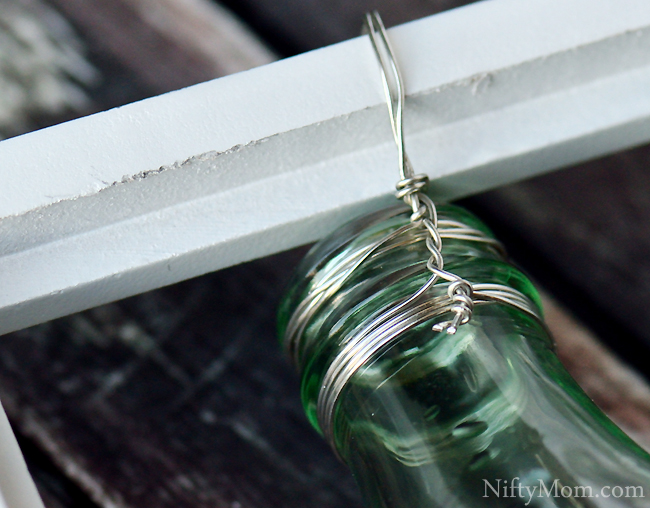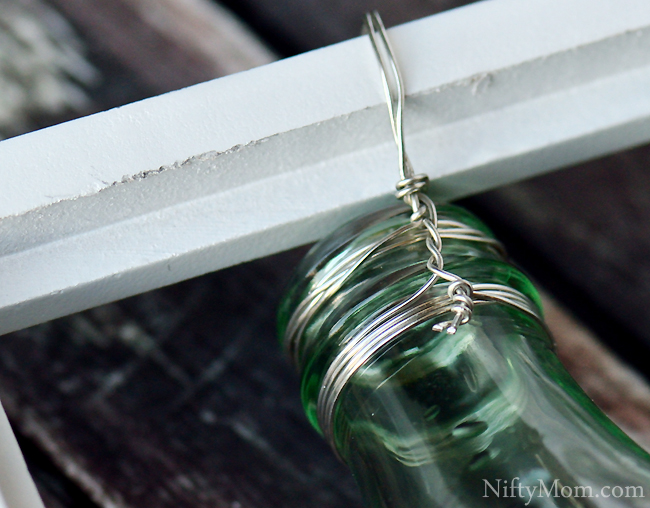 After I twisted it, I wrapped the wire around the top of the frame, twisted it around to create the circle it hangs on. Then I made a few twists and wrapped one of the wires 4-5 more times a little lower. Lastly, I twisted the two wires together and cut.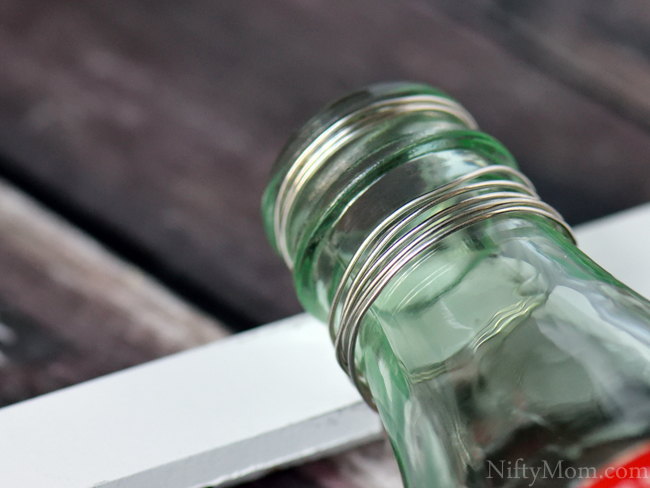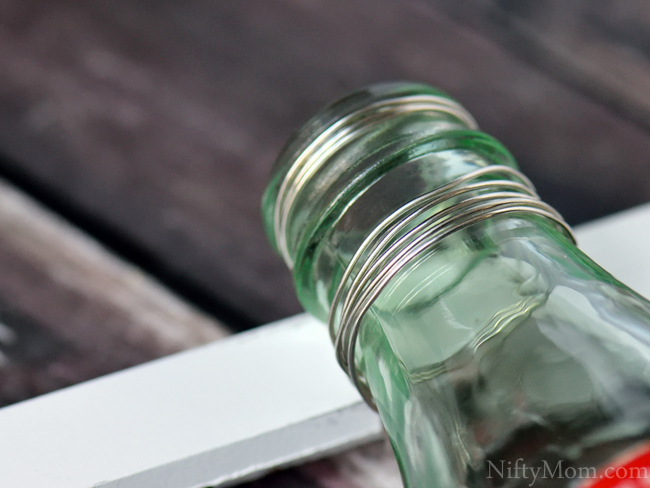 On the 4×6″, the neck of the bottle goes over the frame and on the 8×10″ frame, it fits right inside of the frame. Both look amazing. It makes it look like the bottle is sitting on the frame.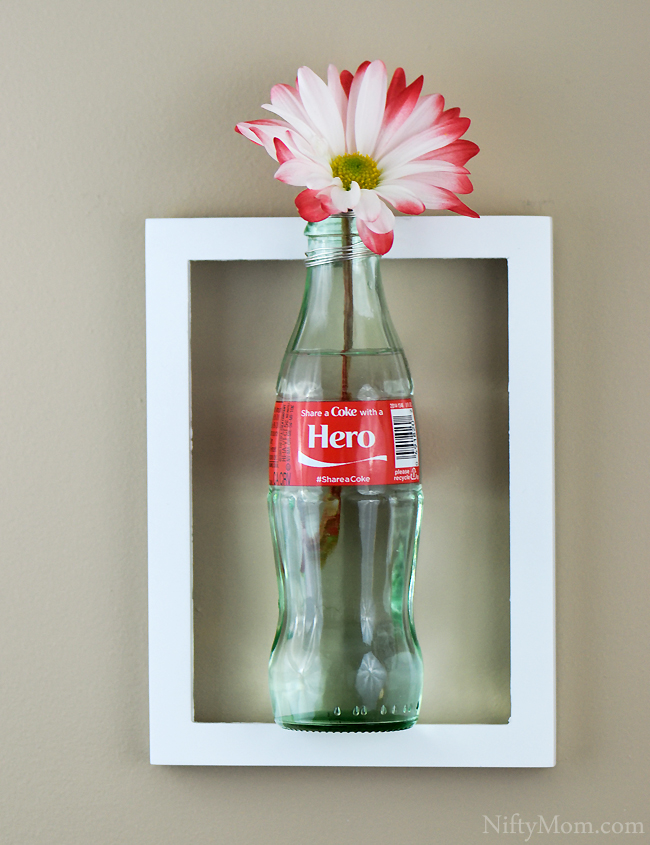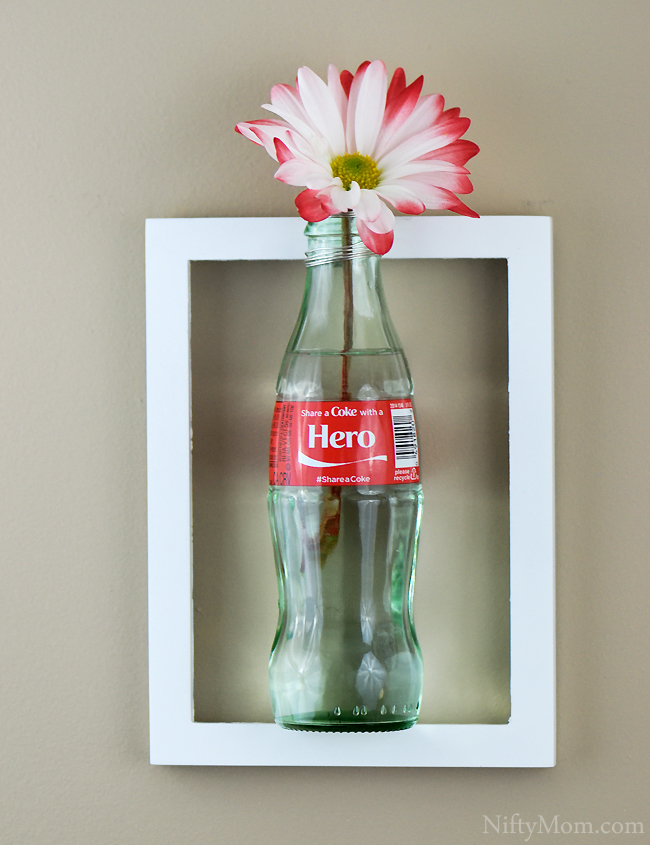 Once they are hung on the wall, add water a fresh flower for a fun personalized look.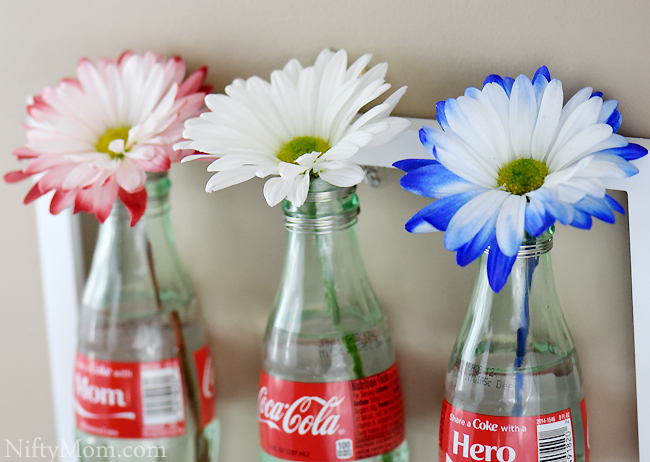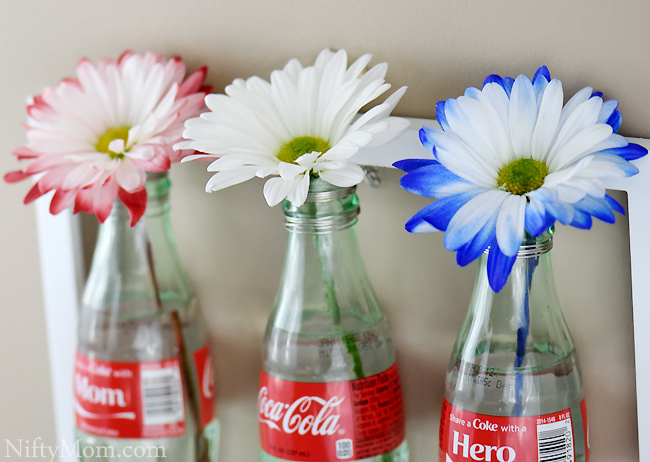 Every time a loved one looks at it, they can be reminded that they are a hero, superstar, or any other name you select. I know my mom will love her new wall vases.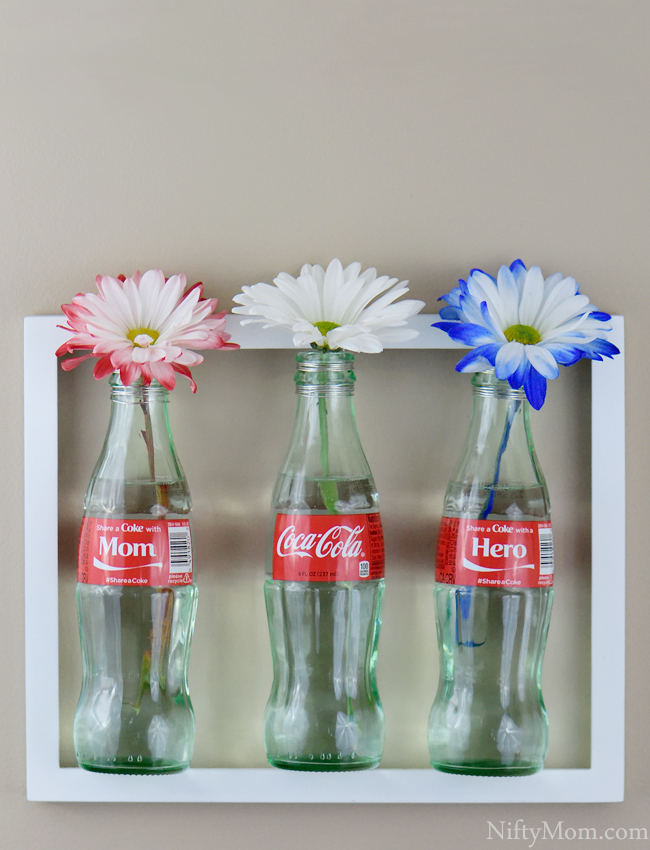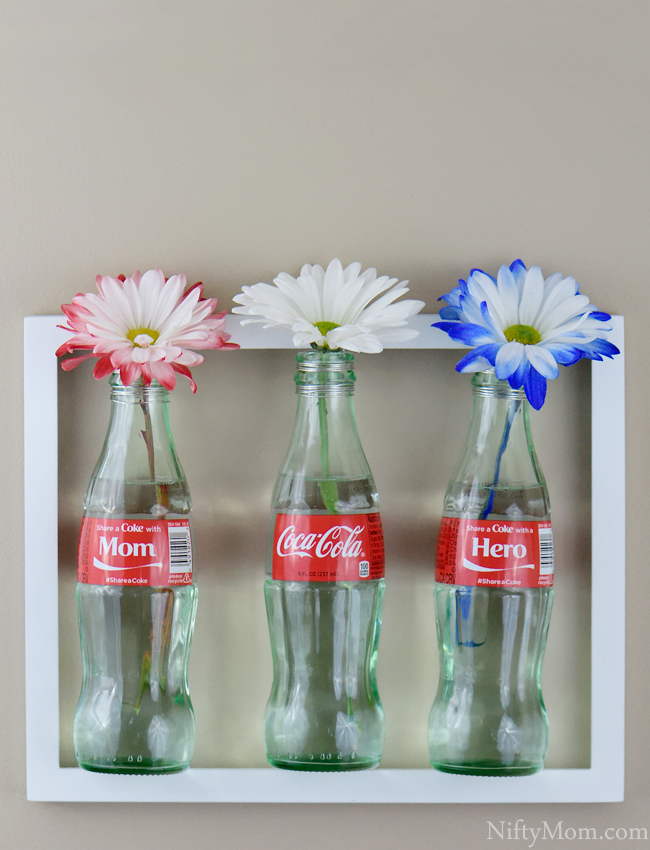 You can find your name on Coke bottles on this site. Who will you share a Coke with?