"I participated in a Influencer Activation on behalf of Influence Central for OshKosh B'Gosh. I received an OshKosh B'Gosh gift card to facilitate my post and a promotional item to thank me for my participation."
I am having a hard time dealing with the fact that this is the last week of school. I feel like Ethan just started Kindergarten a couple weeks ago and now he is going to be a first grader. Instead of being sad about how fast time goes by and how quickly the kids are growing up, I have spent the last two weeks getting pumped for summer.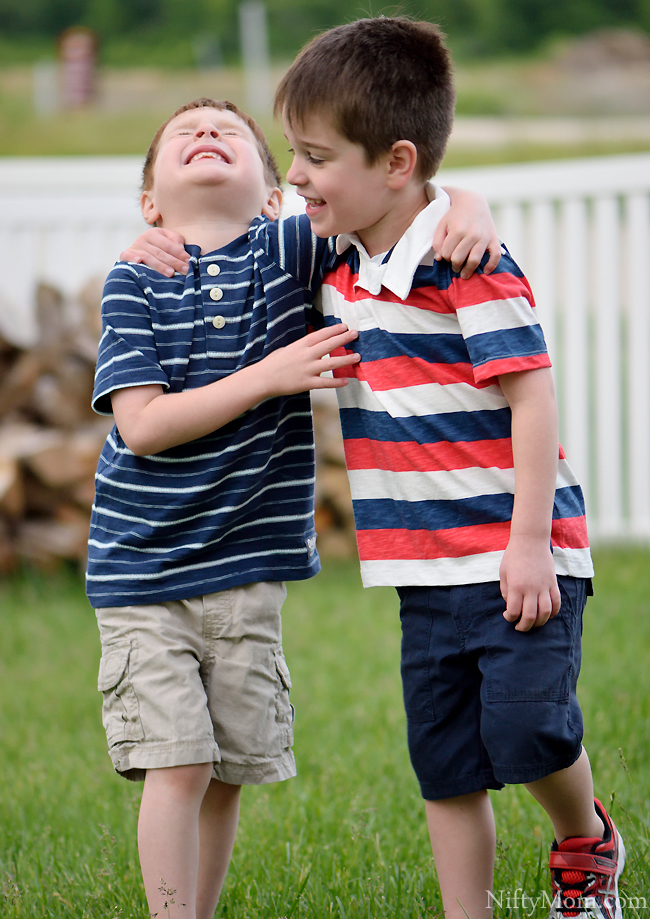 There have been many things that we have been wanting to do, places to see around town, and new parks to explore. We have a long bucket list to tackle over summer break and it is going to be a blast. There are also the little things that make summer complete. You know, those things that we don't even have to leave our house and backyard to do. Endless games, building sandcastles, eating treats outside, and running through the sprinklers.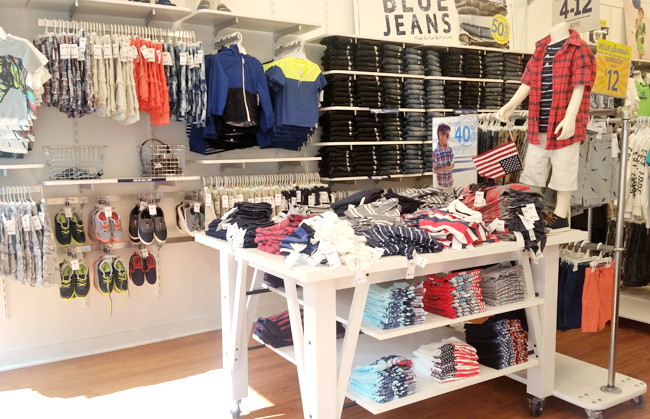 To kick off the summer, I took the boys shopping for some new summer clothes. Once we walked into OshKosh B'gosh, the boys immediately started picking out polos, shorts, and clothing from The Heritage Collection. Everything they picked out was stylish and had an American summer vibe. We always visit OshKosh on our shopping trips, because the iconic brand has durable quality that my boys need. We have been shopping there since our local one opened a few years ago and knowing they offer sizes 0-12 (in girls, too), we will be able to continue to shop there for years to come.
While we were out shopping, the red, white, and blue colors in the Heritage Collection inspired my to make a fun treat with the boys. Being in the kitchen as a family is extremely important and a great way to bond and just have fun.
Patriotic Star Treats On a Stick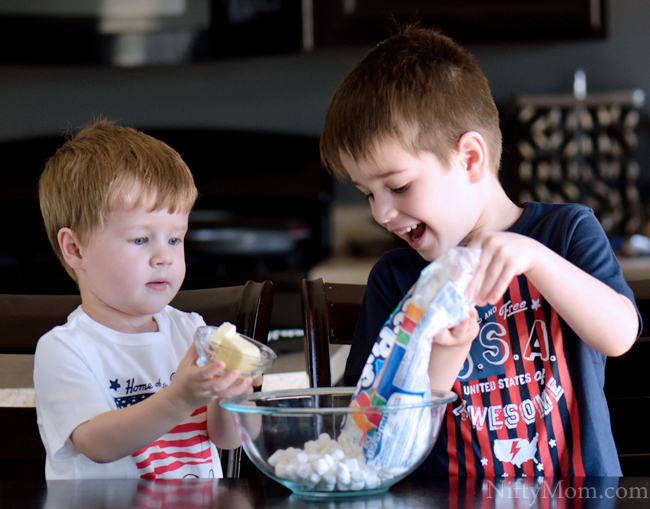 We started with the basic recipe for Rice Krispies Treats. I always give the boys the ingredients for them to put into the bowls and we started with the 10oz bag of marshmallows and 3 tablespoons of butter.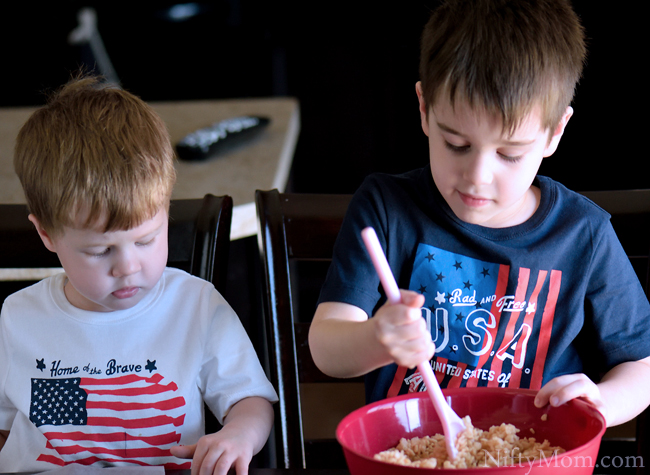 After I melted the mixture in the microwave, I poured it over 6 cups of Rice Krispies cereal. The boys mixed it up quickly.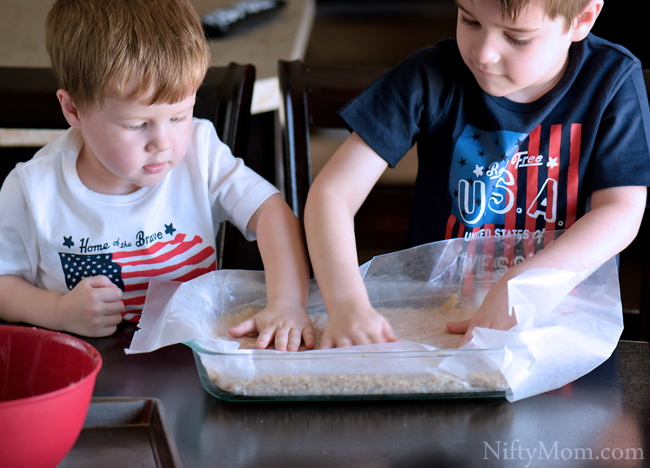 Next, I poured it into a 9×13″ baking dish lined with wax paper. To flatten and even the mixture out, I placed a sheet of wax paper over on the top and pressed down. Since I knew I was going to be cutting it with a cookie cutter, I placed the dish in the refrigerate for a few minutes to make it easier to cut. These few minutes were like hours for the boys.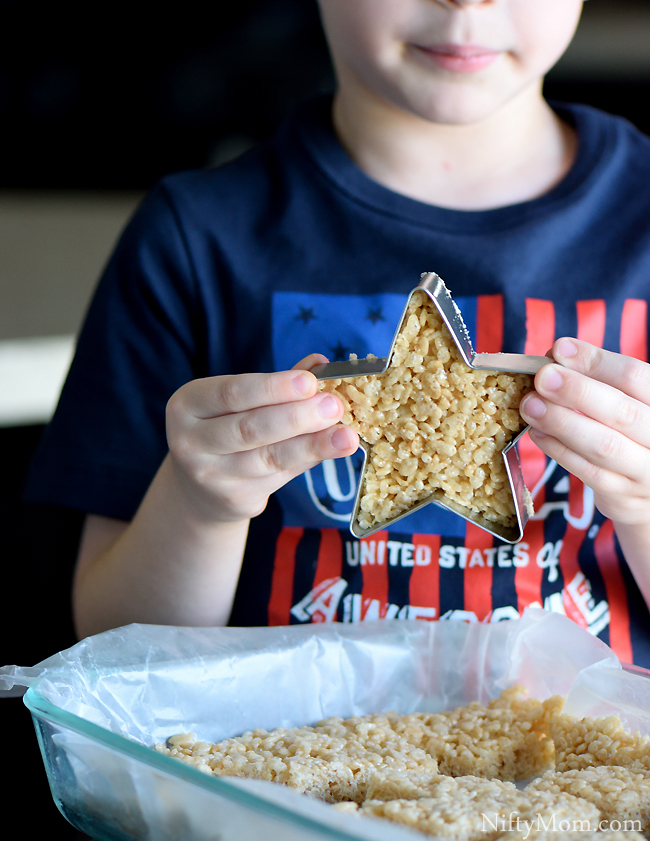 Next I we cut out star shapes using star cookie cutters. If you want to put the treats on a stick, the larger shapes work best. It is also helpful to put a little cooking spray on the cookie cutter. I got 6 larger stars from the 9×13″ baking dish.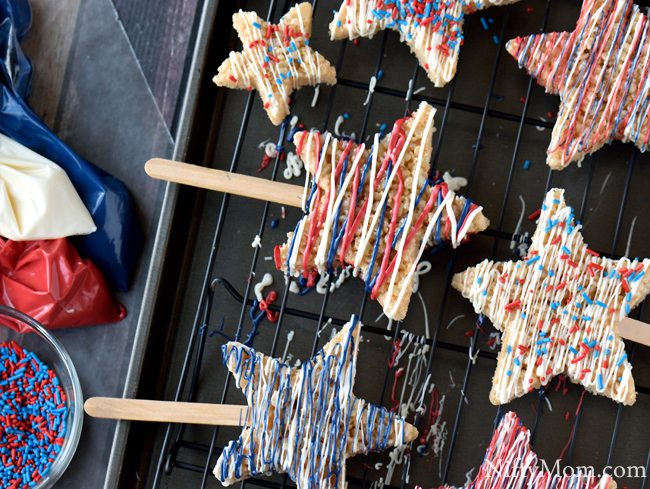 Lastly is the fun part, decorating. You can melt red, white, and blue candy melts to create designs on the treats.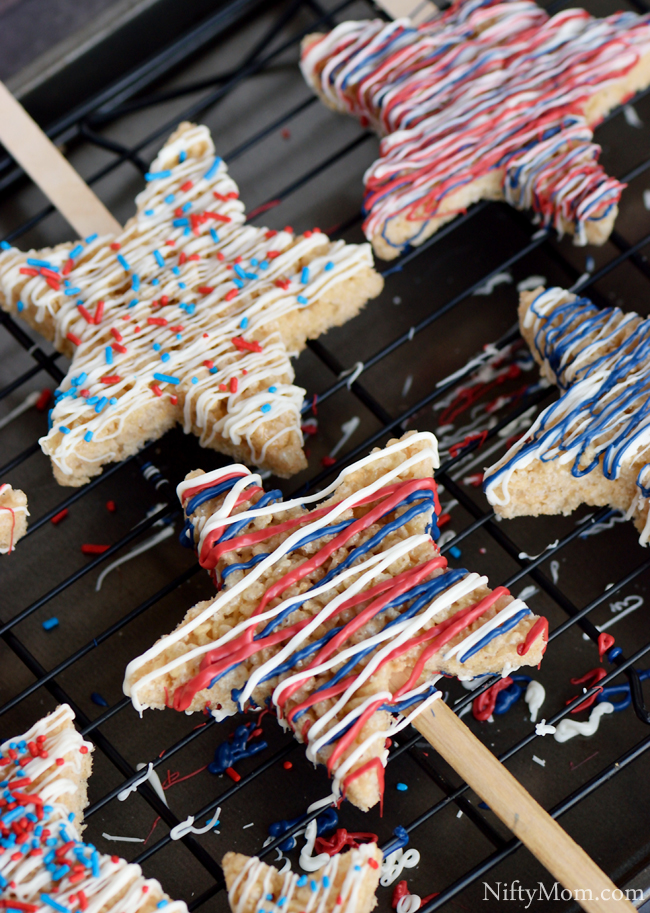 These are perfect for Memorial Day, the Fourth of July, or for a treat any other day.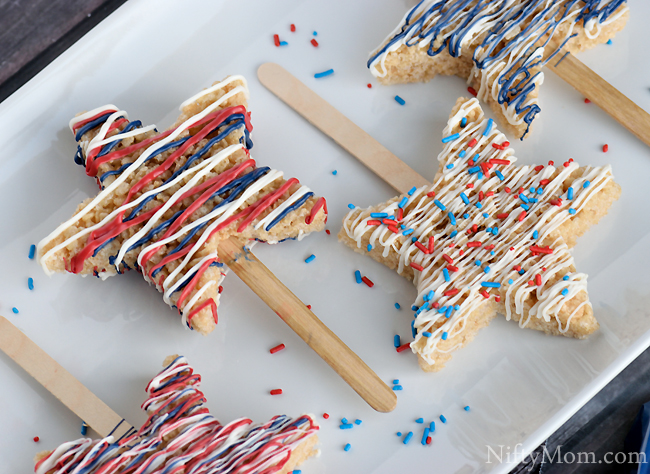 Upon completion, Corbin and Chase asked if they could eat them outside once Ethan got home from school. They wanted to surprise him with the treats and how could I say 'no' to that?
Once Ethan got home and we ate dinner, we headed out to play.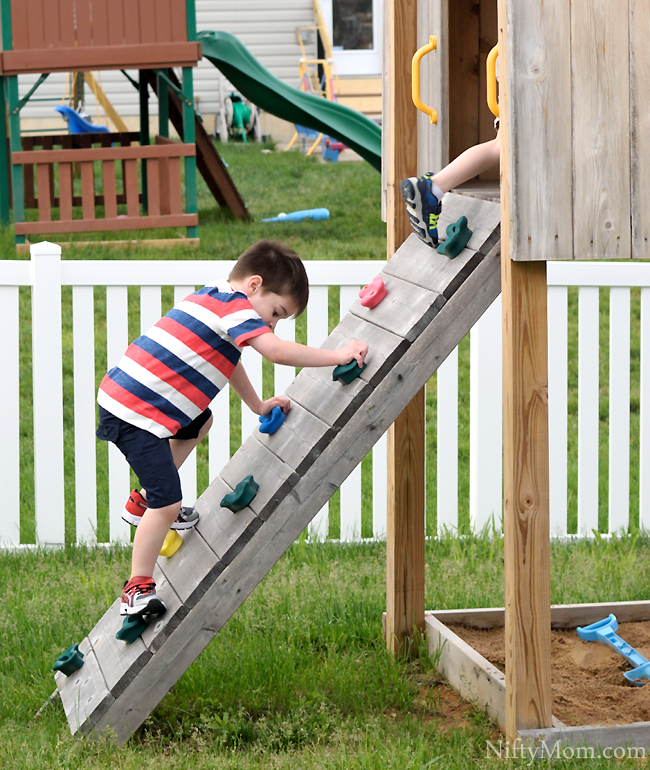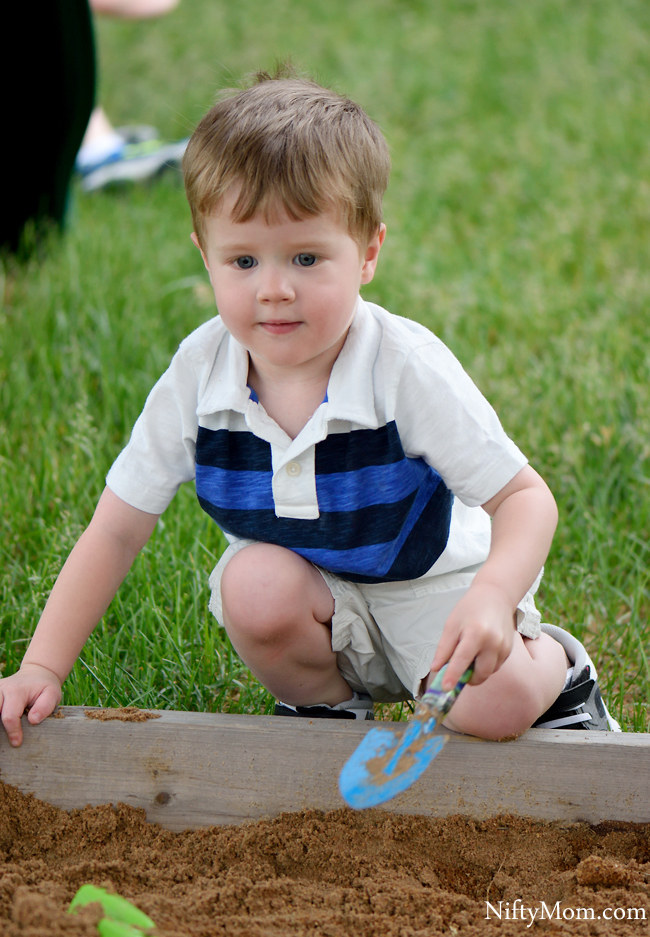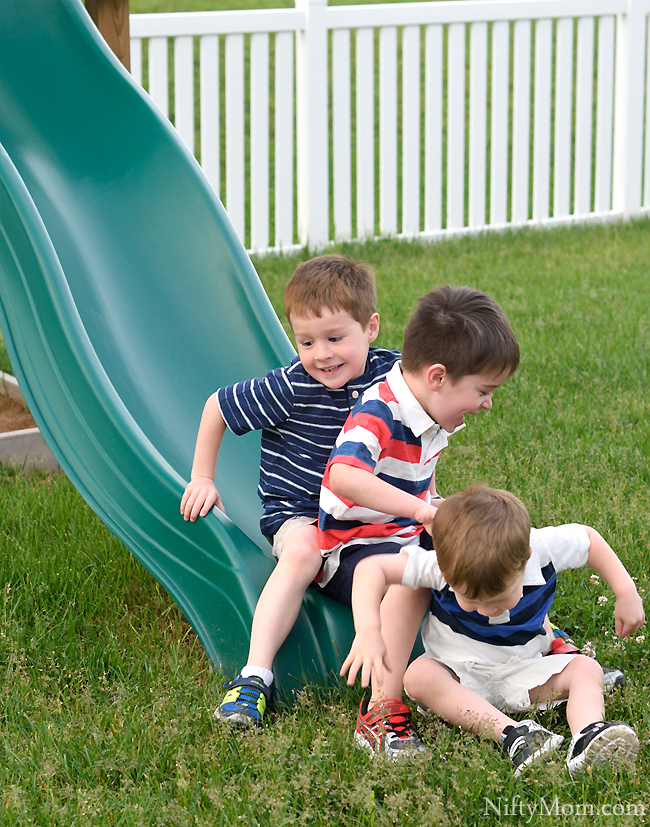 As I was watching them run around and play, all I could think about was all the fun we get to have over the summer, right here in our backyard. All the laughter, smiles, sandcastles, and of course, outdoor treats will be daily enjoyment for the whole family.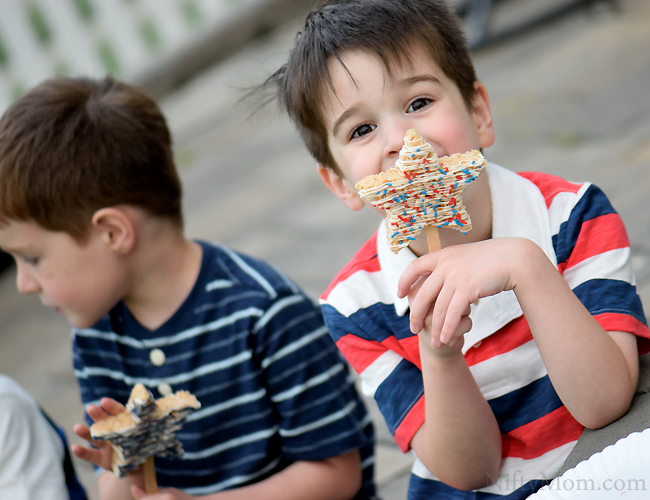 Before we headed in for the night, the boys each picked out one of the treats.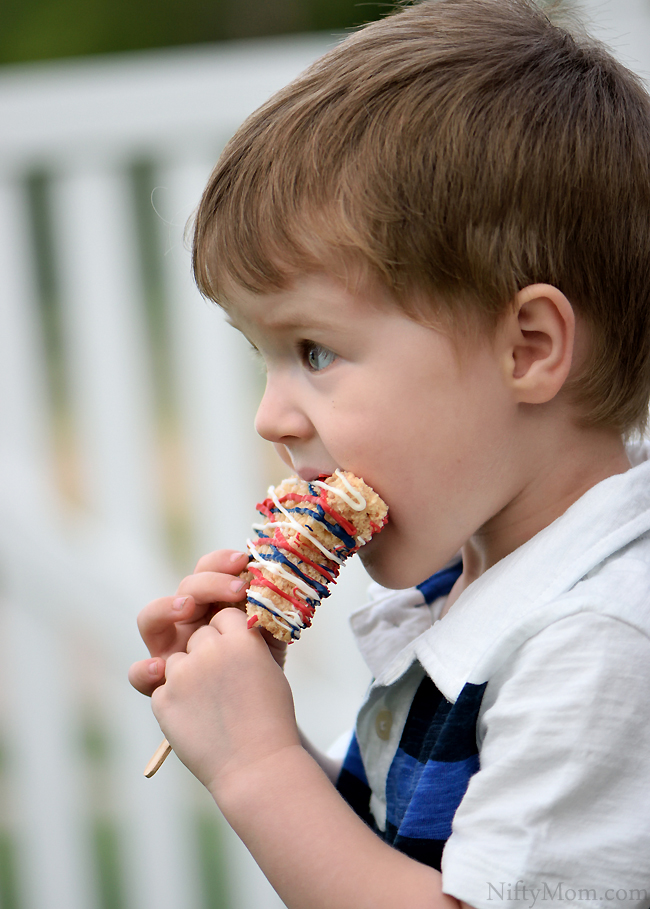 We watched the sun start to go down, talked about all the fun things we did that day and things we want to do soon. Quality times like this with my boys is priceless. Even if they do happen every day.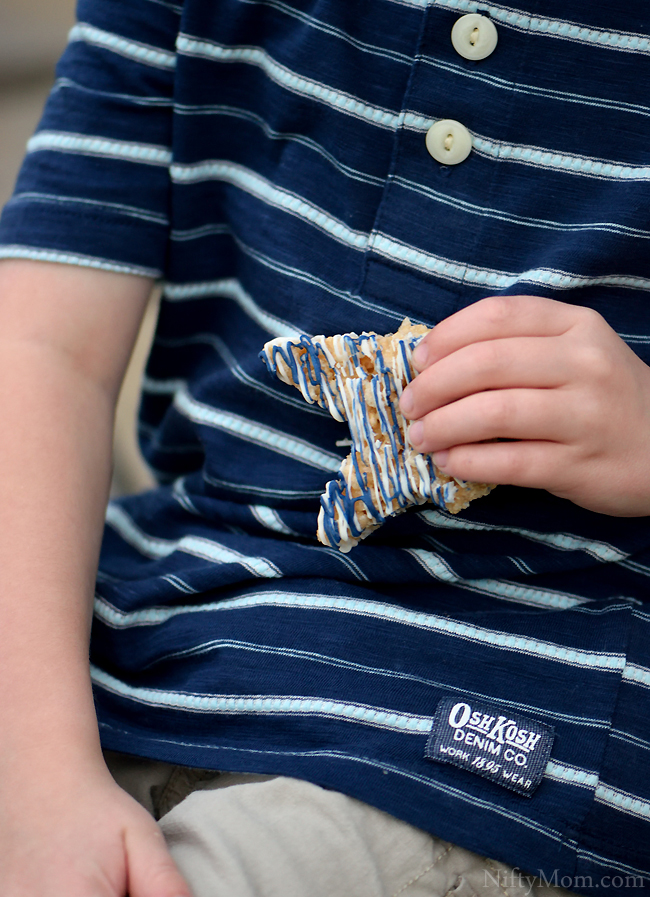 How are you planning out your summer fun?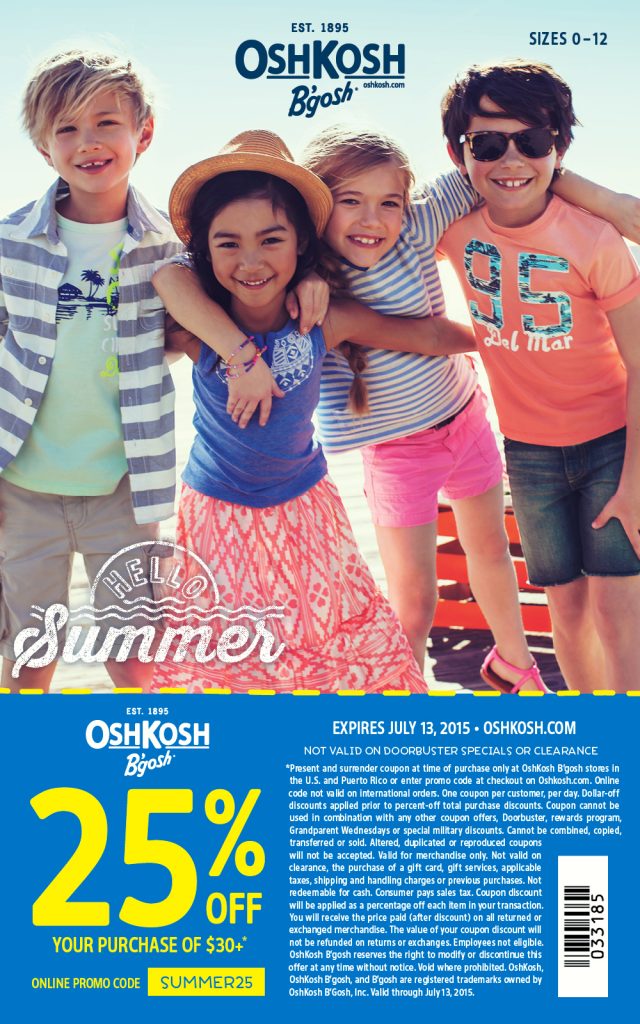 If you are headed to OshKosh B'gosh, be sure to click the image above and print the coupon for awesome savings! Find a store near you!