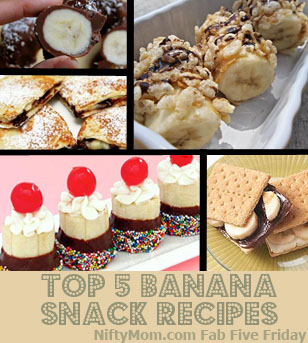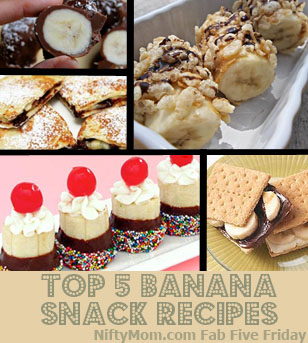 Bananas are one of my little guys' favorite snack foods and I am always looking for ways to jazz it up. These are some of my favorite banana snack recipes I have came across.
1. Crispy Chocolate Peanut Butter Banana Bites: These add a great twist to banana snacks with their crispiness. View the recipe here.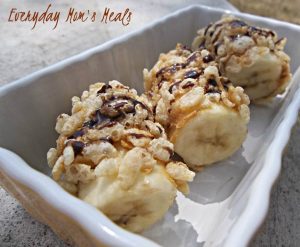 2. Frozen Banana Bites: The kids love these! Dip frozen banana pieces in  a mixture of melted chocolate and peanut butter. Ashley adds coconut flakes, but I leave them off. She has lots of great tips and variations included with her recipe.  View them here.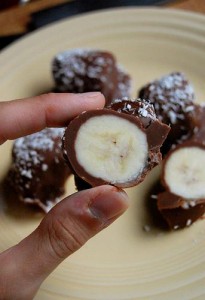 3. Chocolate Banana Crepes: These are also good using Nutella instead of chocolate chips as well. View the recipes here along with 21 other healthy kids snacks.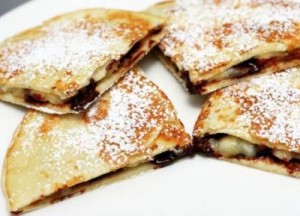 4. Banana & Nutella Graham Cracker Sandwiches: Banana slices and Nutella is also good on toast. There is no recipe on the site, but you can also view some other healthy snack ideas.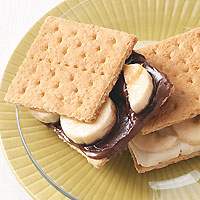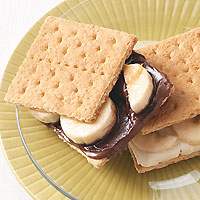 5. Banana Split Bites: I haven't tried these yet, but just look at how yummy they look! Scoop out the inside of the banana bites and put ice cream in them. Naomi has a lot of great recipes! View this one here.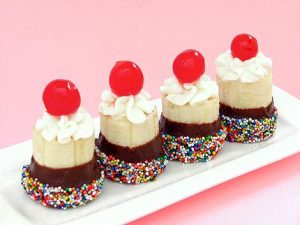 Do you have a favorite banana snack?