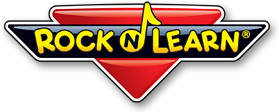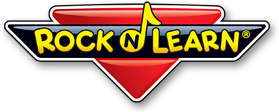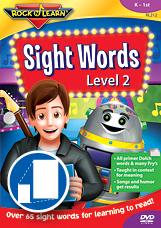 Rock 'N Learn DVDs have become a favorite in my household. My sons are constantly asking to watch the Sight Words and Letter Sounds DVDs to sing and dance along with the characters. The first few times we watched them, I couldn't believe the difference I saw in their vocabulary and how they remember some of the songs from the DVDs.
Rock 'N Learn just released 'Sight Words Level 2', which picks up where the first one ends. It is targeted for children Kindergarten to 1st grade who are starting to read. Even though my son just turned 3 and not reading yet, he has received great benefit from the DVD and is he is expanding his vocabulary and speech. I know he will grow into this DVD in the next couple of years as he starts to read.
Sight Words Covered:
use • your • words
like • this • new • but • old • too
what • bear • black • brown • white
do • did • eat • ate • ran • say • four
dog • they • are • all • under • trees
who • will • be • good • at • am
he • came • by • get • her • went • ride • boat
yes • or • no • please • thank
that • pretty • was • on • she • saw • with
our • must • have • had • now
want • into • room • out
when • were • there • so • soon • well
Bonus Sections:
The songs are catchy (as always) and capture my kids attention when they are watching it. Humor and fun is added throughout the DVD as well. I love that the characters are the same as the level 1 DVD because it makes it familiar for them. All the graphics and animations are fun, creative, and full of color. Yet again, Rock 'N Learn has been able to entertain and capture my sons attention while educating them at the same time. We just can't get enough of Rock N Learn! Here is a short sample clip of the DVD:
Rock 'N Learn has produced over 50 educational videos and music for children of all ages creating a fun educational learning experience. You can find DVDs and CDs for Phonics, Reading, Math, Science, Social Studies, Spanish, French, and more. Some of their best selling titles include "Letter Sounds", "Phonics", "Colors, Shapes and Counting", "Getting Ready for Kindergarten", "Spanish", "Sight Words", and "States and Capitals Rap".
Follow Rock N Learn on Twitter, Facebook, and Google+.
Buy It – You can buy Rock N Learn products on their website and use promo code JQ7711 for 25% off!
I received the named product at no cost to conduct this review and was in no other way compensated. All opinions expressed are 100% mine. This review is brought to you by Karma Media.