In in effort to spread awareness about the Champions for Kids #SIMPLEGiving program and teaching kids to donate, I created this sponsored post for Collective Bias® and their client. All opinions expressed are my own. 
My two oldest sons, ages 3 and 4, are evolving into amazing little men. They are always curious, asking questions, and eager to learn about new things. With the holiday season approaching, I have been looking for ways to teach them about donating and giving back to our community.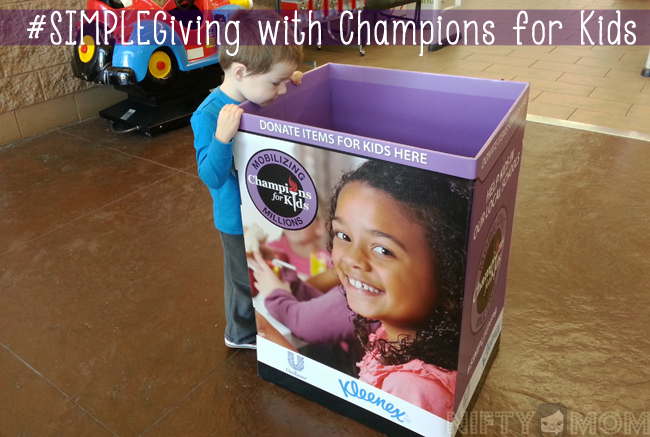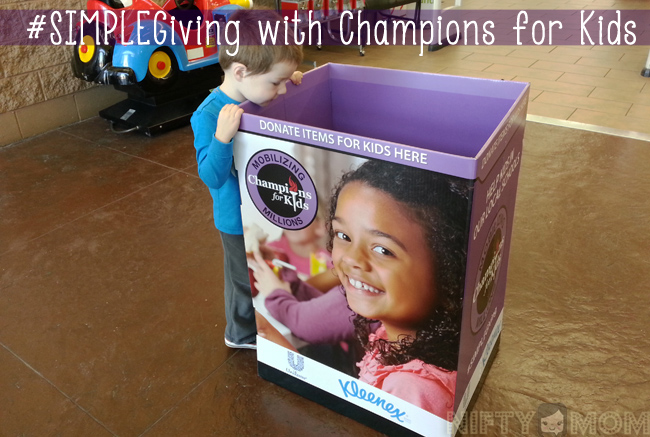 I have been wanting to take the kids out to donate locally, however it isn't as easy as it seems with three little ones. Plus, since my three year old still has a broken leg, we haven't been out as much as usual. With the notion to still teach them about donating, I knew there was a way to get it done easily.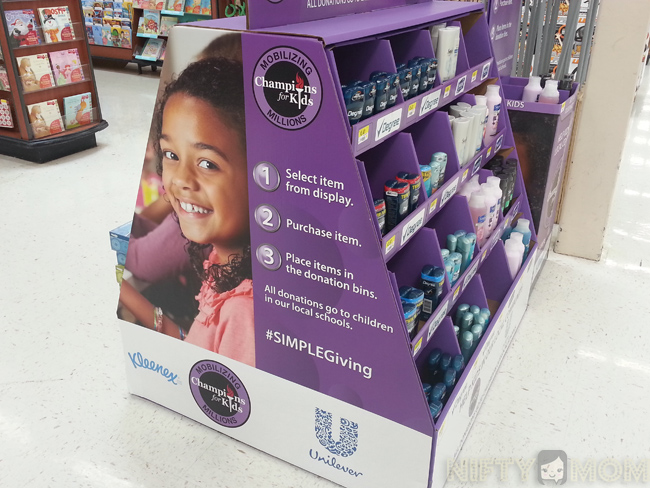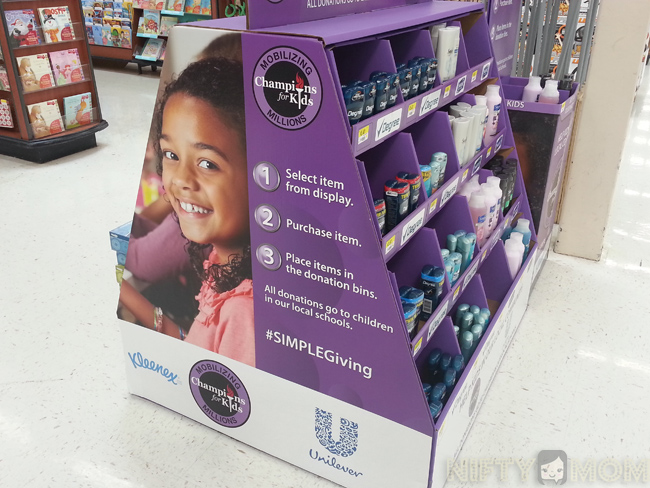 Champions for Kids has a SIMPLE Giving program that allows people to easily donate to local schools. Items can easily be selected from purple displays at participating Walmart stores. This was the perfect opportunity for me to teach my sons a little about donating and giving to others. We are at Walmart at least once a week, so it is extremely convenient. Even when we are busy, we don't have to go out of our way to donate.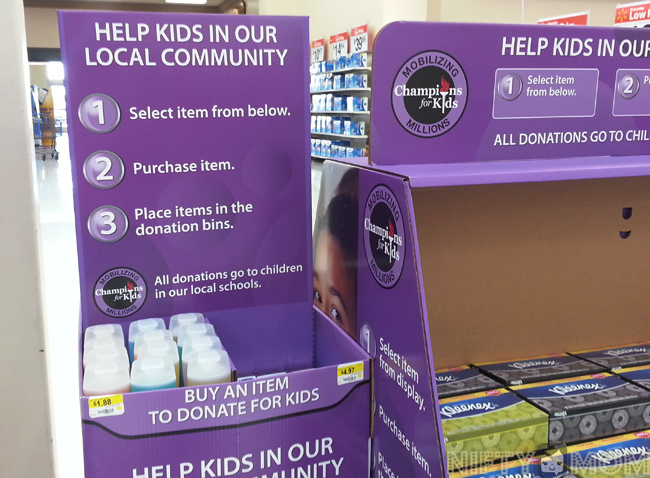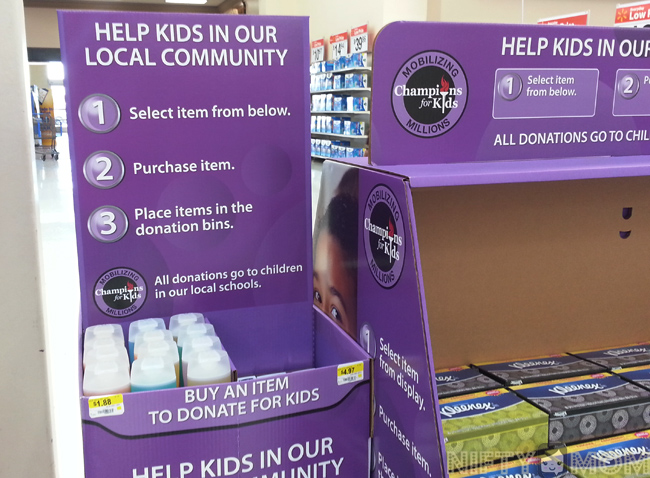 As soon we got into the store, a large purple display filled with Unilever and Kimberly-Clark products. I asked Ethan if he wanted to pick out some things to buy for other kids. He got a basket and started filling it up.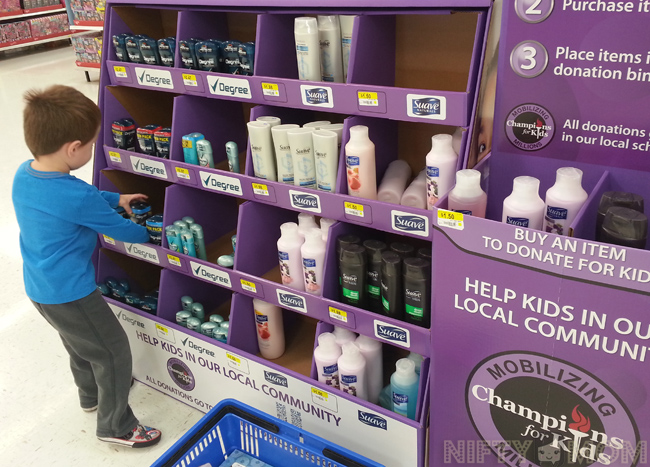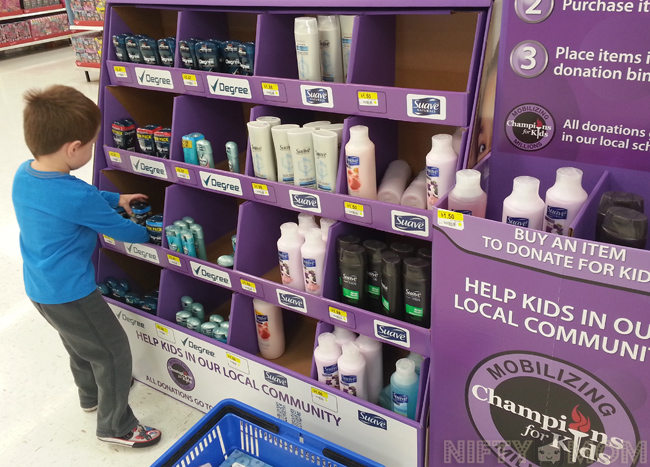 Getting him involved in the actual process was important. I know it makes him feel accomplished and like he is doing something special. I tried to pick a few things out, but he wanted full control. It was all his decision and that make me proud and him ecstatic.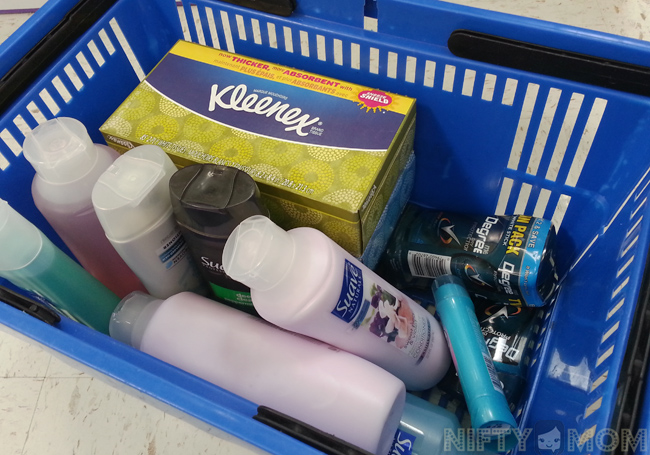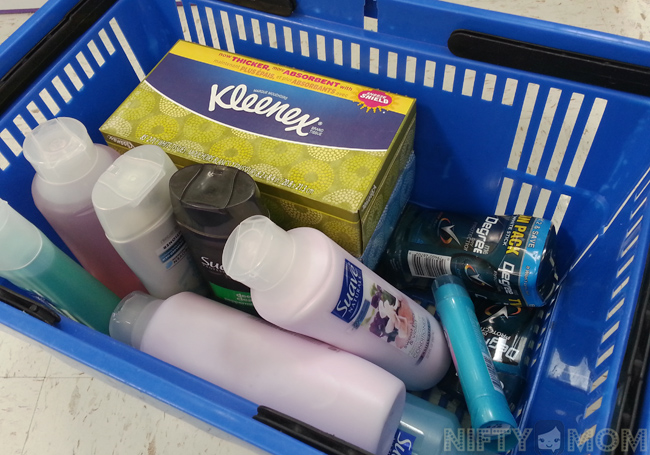 He easily filled our designated donation basket with Kleenex, Suave, and Degree personal care items. We discussed how after we donate the items, they will be give to the local schools. The school nurses will then distribute the items to the students who need them.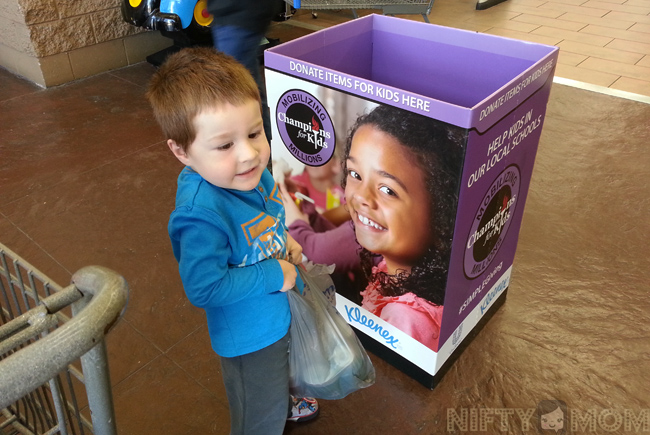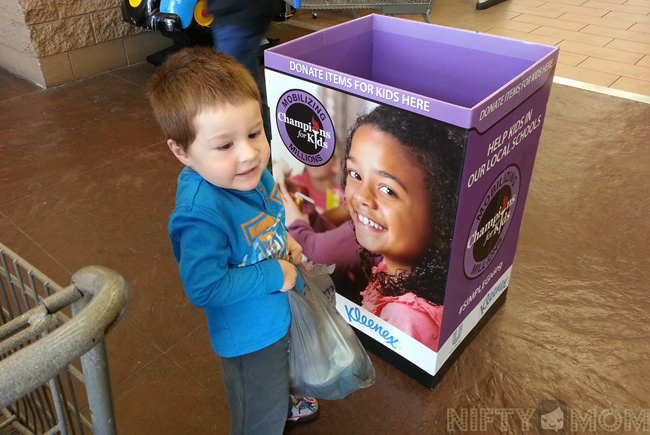 After we paid, I showed him where the donation bin was at the entrance. He wanted to assure me that he did all the donating himself, so he tried to put the bag into the box without any help. It was pretty heavy, so he insisted I lift him up to get the bag into the box instead of me just putting it in for him. There were a few items already donated and he was quick to point that out to me. Before we left, he gave me a high-five and asked if we could put something into the box for the kids every time we go to Walmart. I say, mission accomplished. I look forward to our next donation project as a family.
Next time you are in Walmart, look for the purple displays and donate an item or two to your local school. Visit Champions for Kids for participating locations and more information. For the latest updates and projects, follow @Champions4Kids on Twitter and become a fan on Facebook.
Have you seen the purple donation bins in your local Walmart?