I can't believe Father's Day is already this weekend. This year has been flying by, filled with projects, activities, family fun, and lots of work. When life is so hectic, it's easy to forget the simple things to share appreciation or to just relax and enjoy some time with loved ones.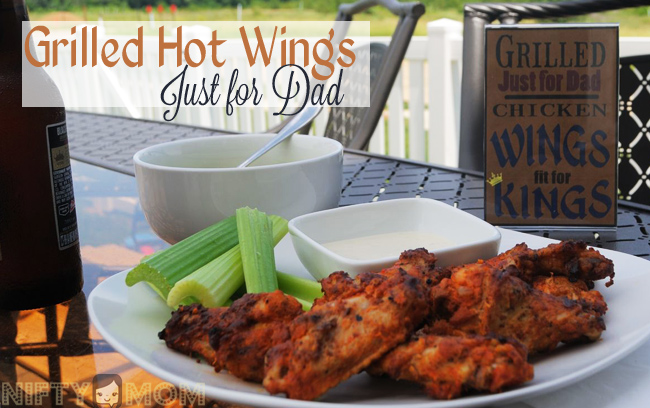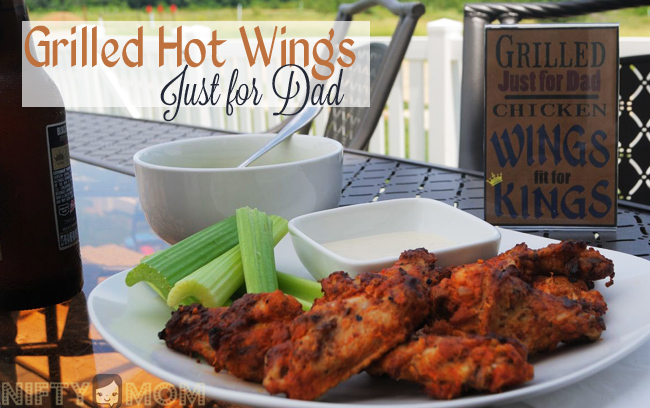 My husband is a bit of a workaholic. He tends to work longs hours, some weekends, and sometimes from home. When he gets home from work, the boys all tackle him fighting for the first hug and kiss (our one year old normally wins). That's probably one of my favorite parts of the day because it's just too cute. Then he only has a couple hours with them before bedtime so he is trying to get as much done as possible during that time.
To add to his workload, he is always working on a project around the house or helping family members at their house. The last couple weeks his focus has been on a fort for the kids.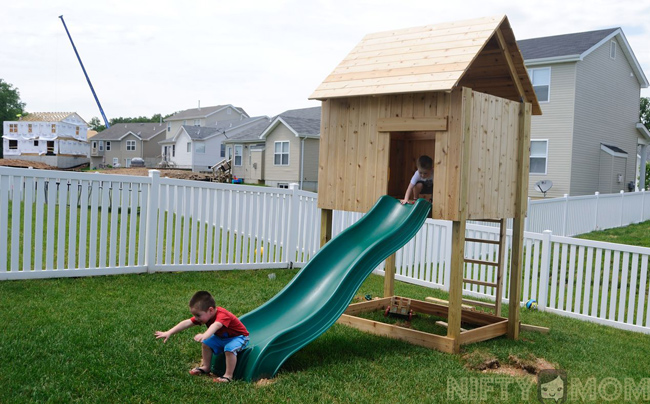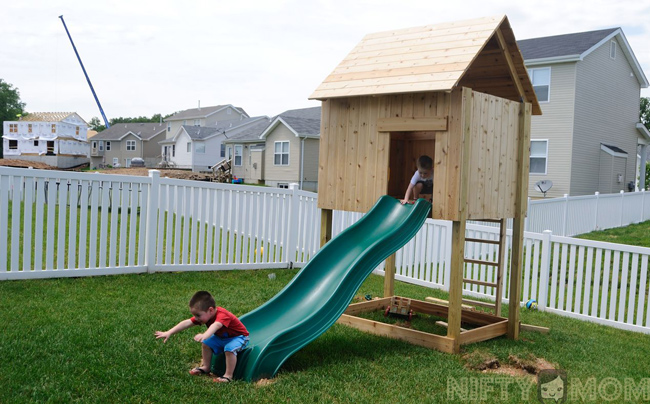 We have been shopping around for a play-set for weeks and we couldn't decide on the best one. So what does my hubby decide to do? Buy a truck load of wood, put four posts in the ground, and start building. Since he works so much, it's just a few hours here and there, but he is determined to give these boys the best play fort on the block. It still needs the rock-wall, sandbox, and swings, but it is coming along wonderfully.
The kids want to play in it everyday, non-stop. They love it. Saturday, as we were playing in the backyard and my husband was working, I decided it would be fun to surprise him with an early Father's Day dinner and a simple 'Thank You' for all his hard work. My Mom came to watch the kids and I headed to Sam's Club to find a perfect, but easy, dinner.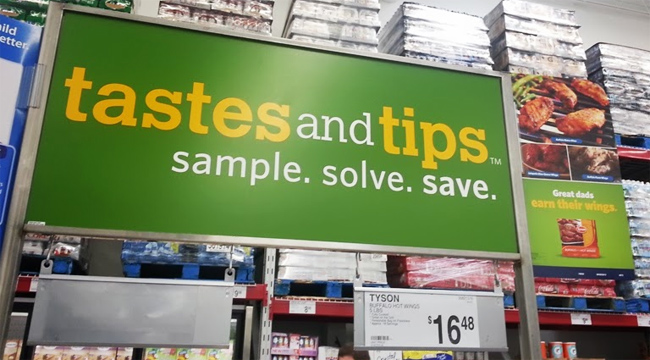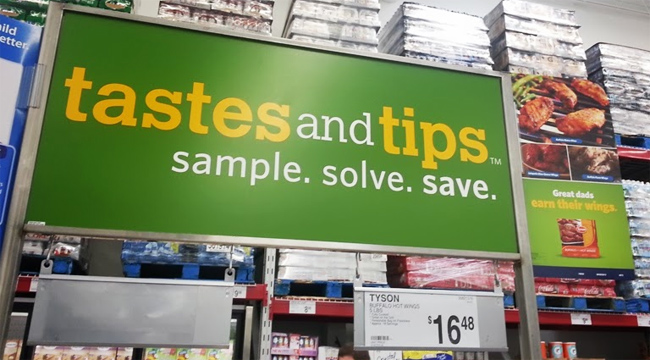 Armed with a list and a mission, I spent almost two hours shopping at Sam's Club. Thinking about some of my husband's favorite foods, hot wings are the first thing that came to mind. It's been awhile since I bought them, so that was going to be on the menu for the surprise dinner. Roaming the frozen food aisles, picking out chicken wings, I found a demo set up to sample Tyson Fully Cooked Buffalo Style Chicken Wings. Perfect. That's what will be for dinner since I know he loves them.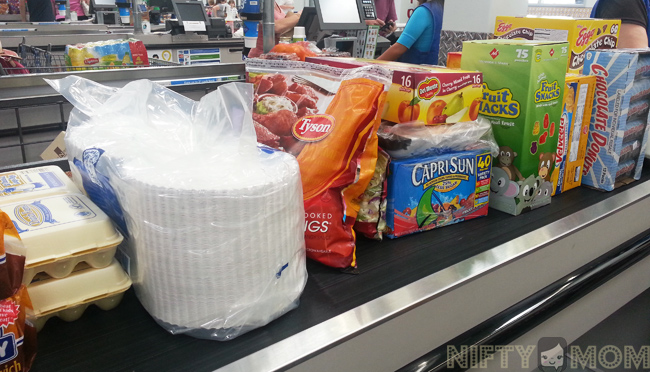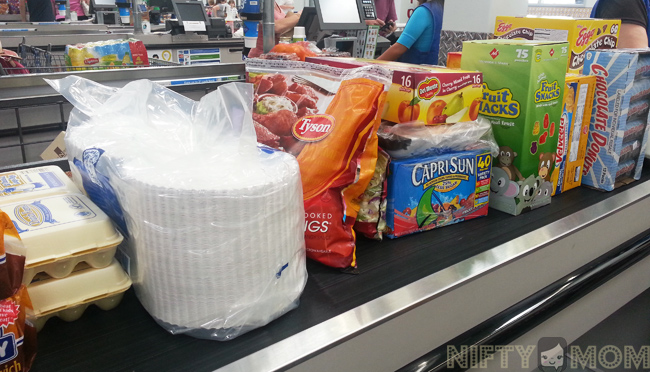 Then I had to get out of that place. I had a full cart and just wanted to keep throwing more stuff in it. It's like that every time I go to Sam's Club though.
My husband was planning on grilling after he got home from work, as he does every weekend. Instead of making the wings in the oven like I normally do, I decided, in order to really surprise him, I'd grill them. I never grill so this was going to be a task. I was nervous.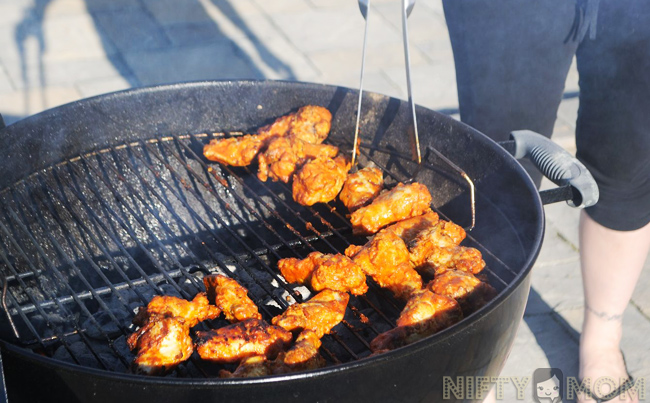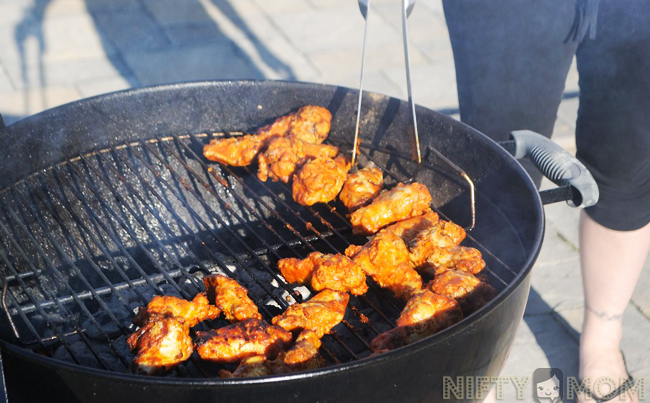 Since the Tyson wings are already fully cooked, I didn't have to worry about not cooking them thoroughly. The best part is that it only took 15 minutes to grill them and I was able to do it on my own. Success! I now plan on doing it more often for him since it was a quick and painless.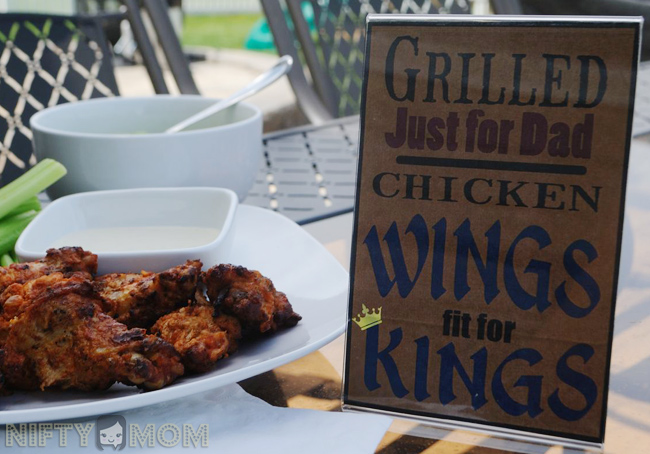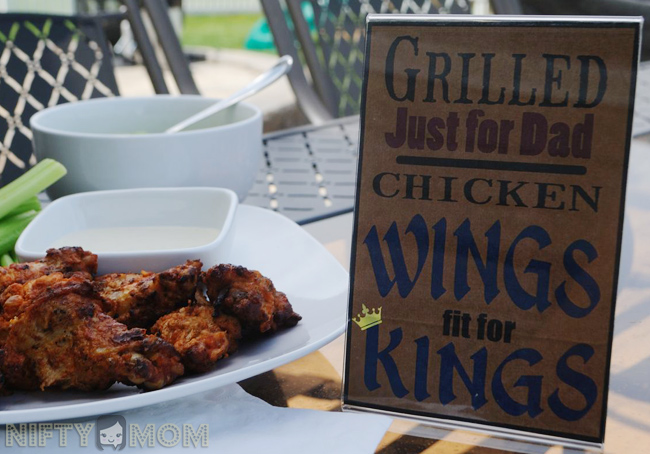 To add a special touch to dinner, I made a little display sign for the table so he knew it was made just for him.
*If you plan on grilling wings for Father's Day or for Dad 'just because', you can print my 'Wings fit for Kings' sign and put it in a 4×6 frame to display.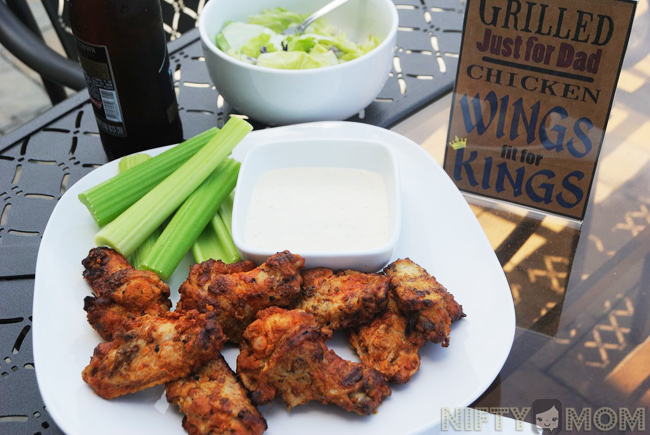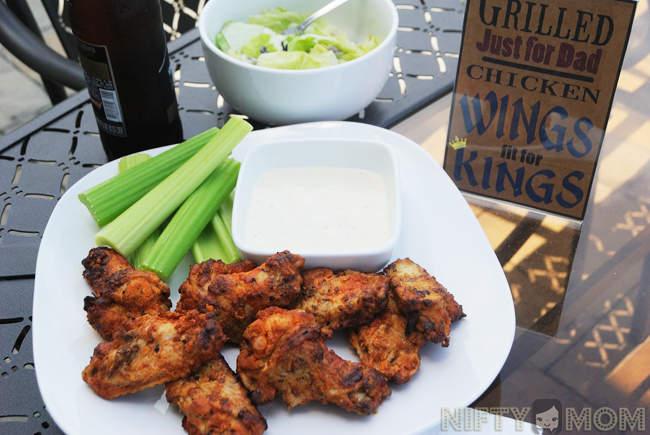 When he got home from work, he was quite shocked. Not only did he have hot wings to eat, they were grilled and he didn't have to do it. We enjoyed a wholesome dinner outside, relaxing and watching the boys play on their fort (instead of him working on it). He deserves it and he can work on the fort another day. Here's to more #MealsTogether!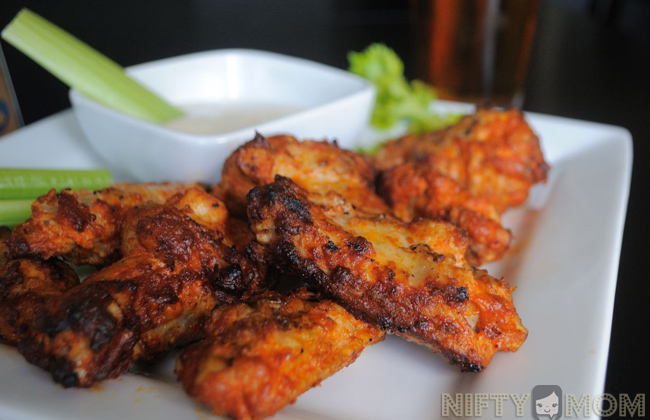 For more Tyson Father's Day fun, visit their Facebook page for a "Great Dads Earn Their Wings with Tyson" promotion. Register with Tyson and they will send you a Father's Day lapel pin and create a Father's Day card.
Have you ever grilled hot wings? If not, I recommend it.