This is a sponsored conversation written by me on behalf of Purina® ProPlan® . The opinions and text are all mine.
At the beginning of the summer, we had a ton of ideas for a family pet. However, we had a hard time choosing the right one. The boys wanted a puppy or kitten. I wanted something small that the boys could play with. Then one day, things fell in place and we ended up with a new member of the family.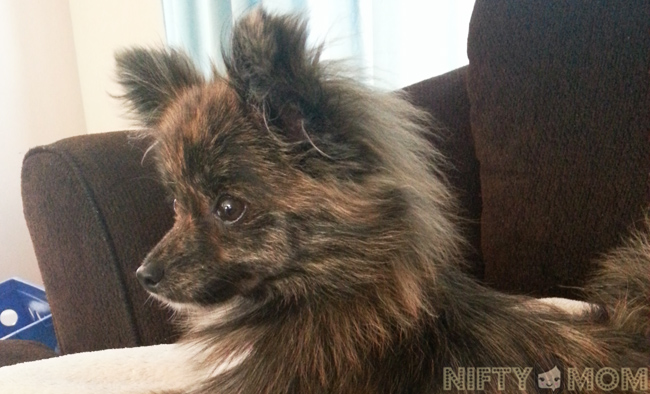 Three months ago our boys were devastated. We told them they were getting a dog as soon as we got back from our mini vacation. I suppose it was our fault for getting them all excited. The big day came and the person giving us the dog fell through. Right at the last minute. Then we had to break the news to a three and four year old who couldn't really understand why Mommy and Daddy didn't come home with dog.
We spend the next few weeks visiting animal shelters, finding adoption events, and browsing rescue sites but we just couldn't find a dog we thought would be great with the little ones and fit into our family.
A few weeks later, on our son's third birthday, I got a call from our friends. They got a puppy the day before, but their daughter was allergic to her. They knew we had been looking for a dog, so they wanted to know if we wanted her.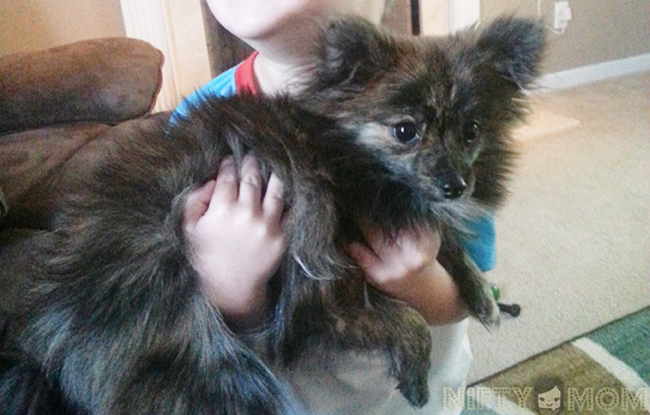 When I found out it was a Pomeranian Mix, I was worried. A dog that small, the boys would think she was a toy. We decided to go ahead and have them bring the dog over. The boys fell in love immediately. We named her Elli and she became part of the family.
We enjoy taking her out to play and run around in the backyard. But it is also important to take her along on family walks. Staying active is not only important for my kids and myself, but also for Elli.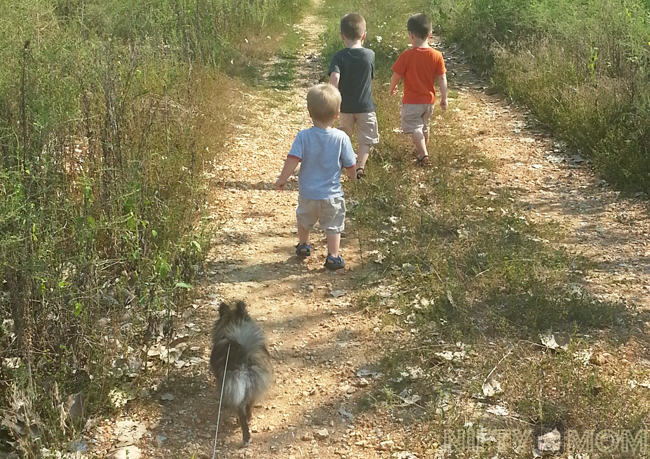 To encourage staying active with your dog, Purina® Pro Plan® has created a Fitness Group Page and a 30 Day Challenge. From September 30 through November 13, 2013, you can win prizes for logging walks and runs with your dog. For a chance to win a year's supply of Purina® Pro Plan® Dog Food, log activity for 30 consecutive days. There is an addition daily prize that you can be entered to win on days activity is logged. You will also earn badges throughout the program and for each badge, you will get one entry into a drawing from one of 100 free product coupons.
I think this is a great way to reward walking (and running) with my dog, stay motivated, and just to track daily progress.
Purina® ProPlan® has partnered with MapMyFitness and created the Purina® ProPlan® Fitness Group Page to get pet owner's more active with their dogs.  Check out the Fitness Group page here and start getting active with your dog today!
 
This is a sponsored conversation written by me on behalf of Purina® ProPlan® . The opinions and text are all mine.