This Lemon Pepper Pasta with Shrimp quick dinner recipe is part of a sponsored post for a Collective Bias® #SauteExpress campaign. All opinions expressed are my own. 
Making dinner every day is important to me. It gives us, as a family, a reason to sit down and spend time together over a great meal. When days are busy and I start running out of time to prepare a meal, it is great to have some quick meal options.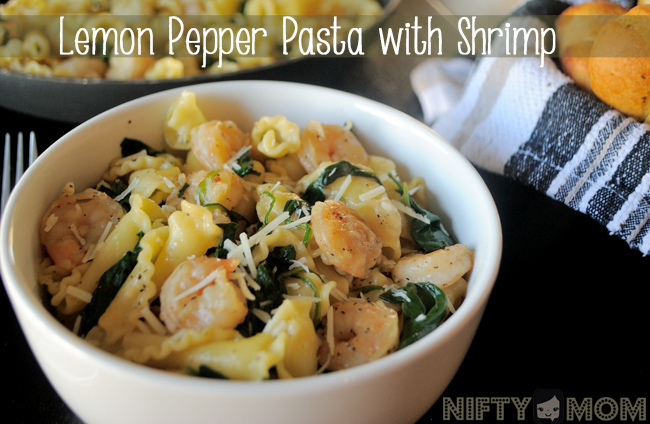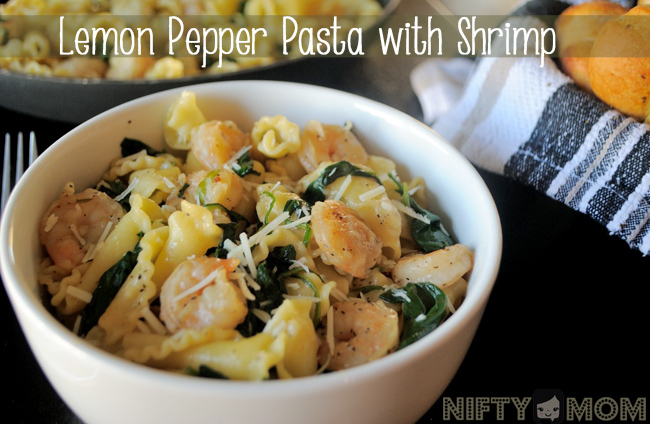 Even when prepping an easy dinner, I still have my three boys running around trying to distract me. Not only are quick meal options important, but also products that make the process easier and manageable. Things that make it harder to mess up or get distracted when cooking.
When I was shopping at Walmart over the weekend, I found a new Land O'Lakes product that really get my attention in the daily aisle: Sauté Express® Sauté Starters. They are squares that come in six varieties to make cooking and seasoning easier.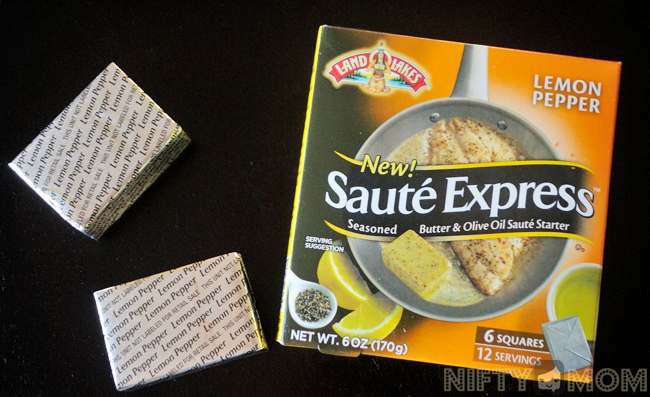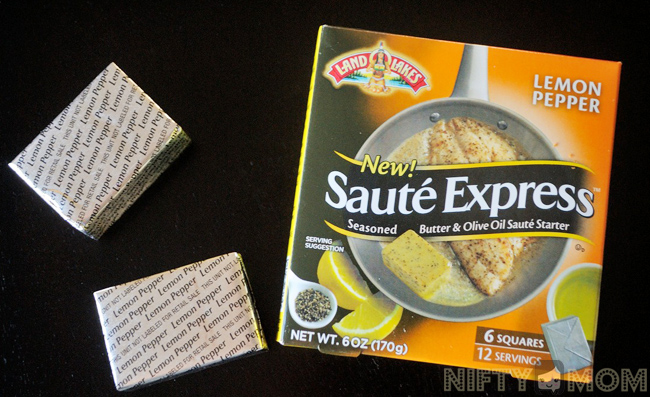 One of my biggest complaints from my husband is that my homemade dishes have way too much seasoning or not nearly enough. Half the problem is I don't measure seasonings and start putting some in, chase after a kid or two, come back and forgot what and how much I put in. With the Sauté Express® Sauté Starters, the seasons are mixed right into the butter and olive oil. This is not only a time saver, but also eliminates my problem. They are also great because I don't have to worry about being out of certain seasoning or not having enough butter. It's all together.
There are many things you make using them, but if you are short on time or ideas, Land O' Lakes has a recipe collection for each flavor. I found this tasty recipe that takes less than 30 minutes and little effort.
Lemon Pepper Pasta with Shrimp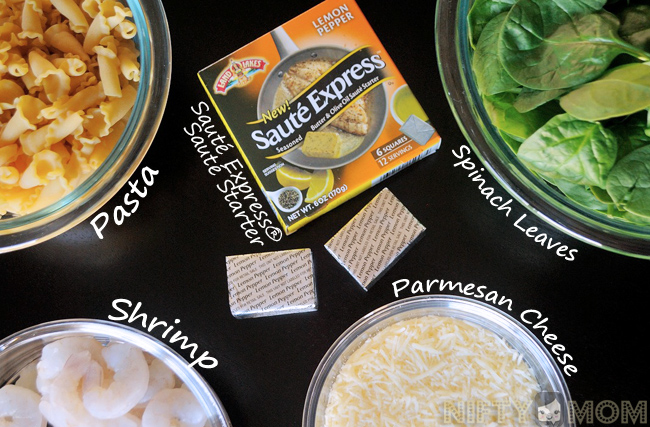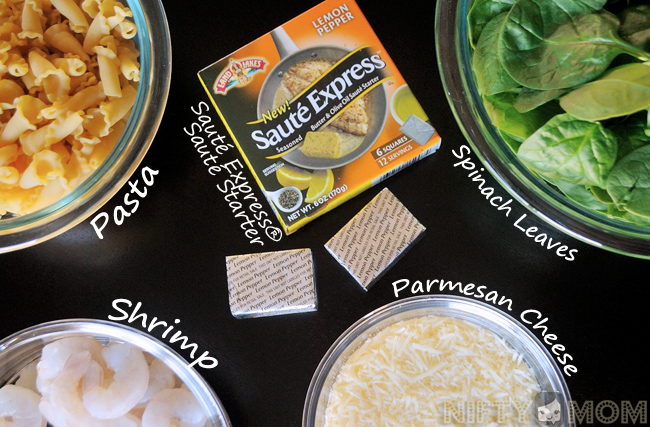 Ingredients:
3 Cups of pasta (I used campanelle)

2 Squares Land O'Lakes® Lemon Pepper Sauté Express®
1 pound uncooked shrimp (medium, deveined, peeled, tail off)
1 six ounce package of fresh baby spinach leaves
1 cup shredded Parmesan cheese
Start by boiling the pasta as directed on the package. Make sure you do this first, or at least start it because you want to make sure it is ready to add to the dish pretty quickly.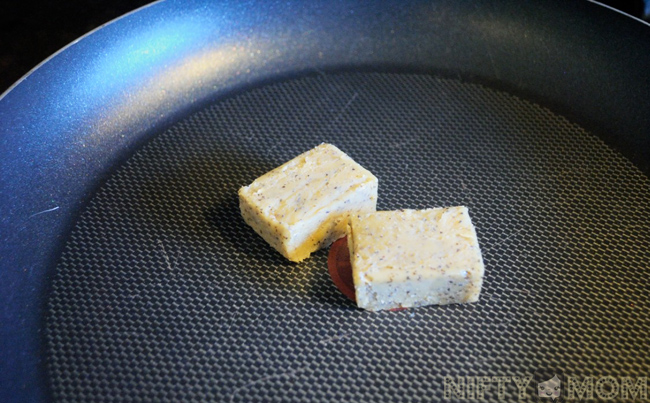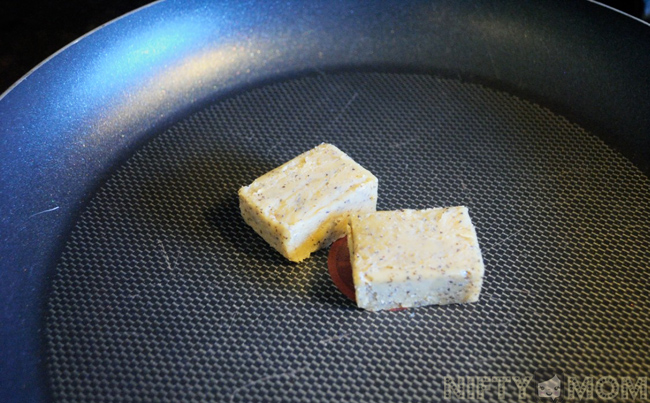 Melt the Sauté Express® Sauté Starter squares in a 12″ skillet on medium-low heat.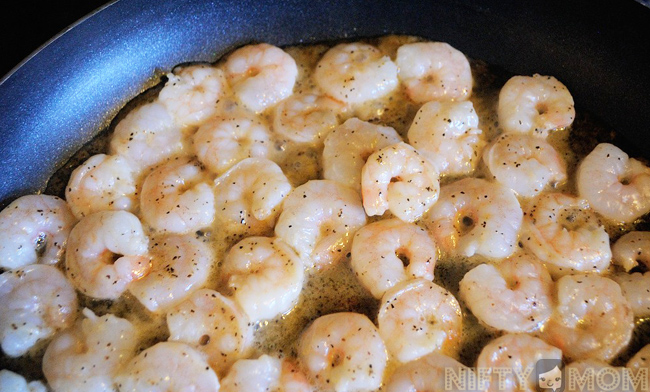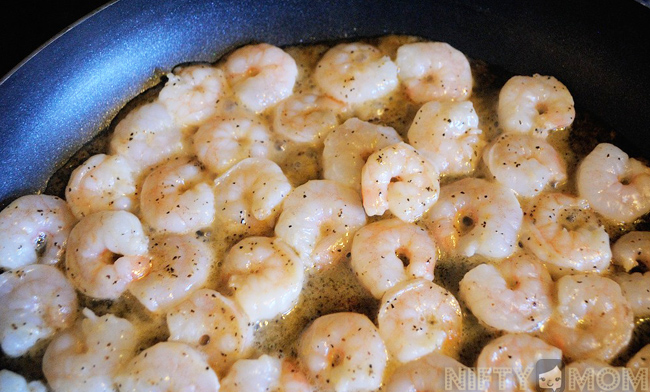 Once the squares have melted and begin to bubble, add the shrimp. Stir them around to fully coat all the shrimp and sauté until they are cooked and pink. This takes about 5-7 minutes.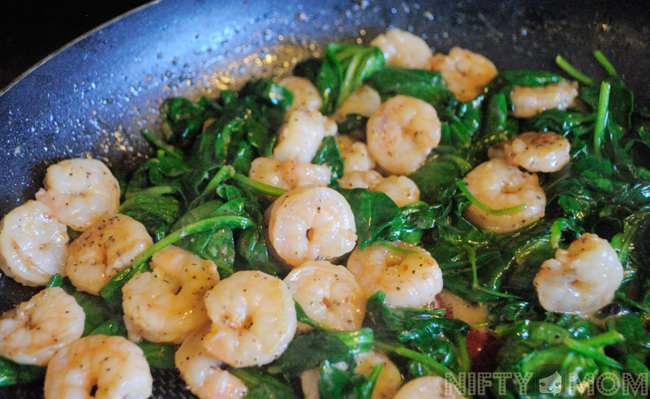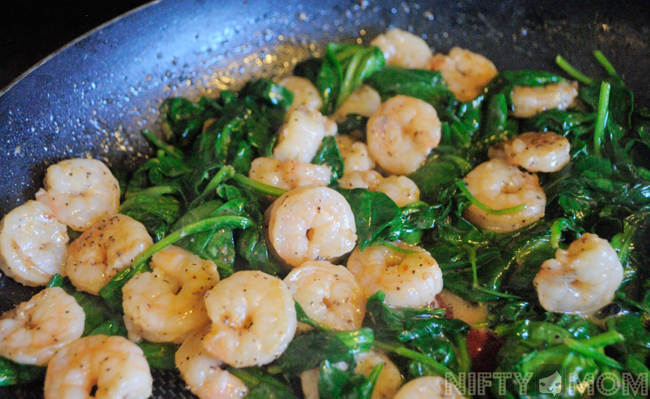 Add all the baby spinach leaves. Mix frequently until they become wilted.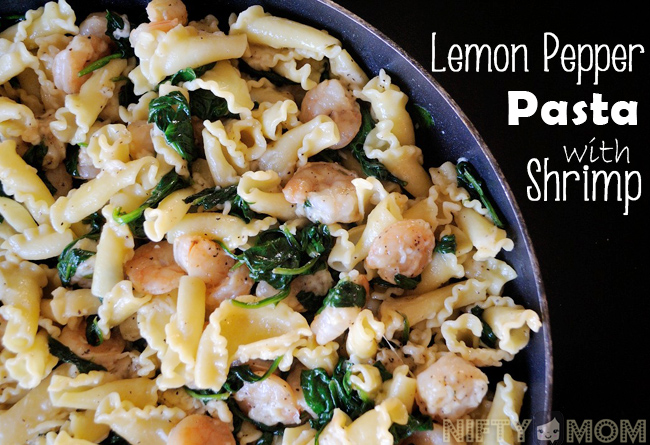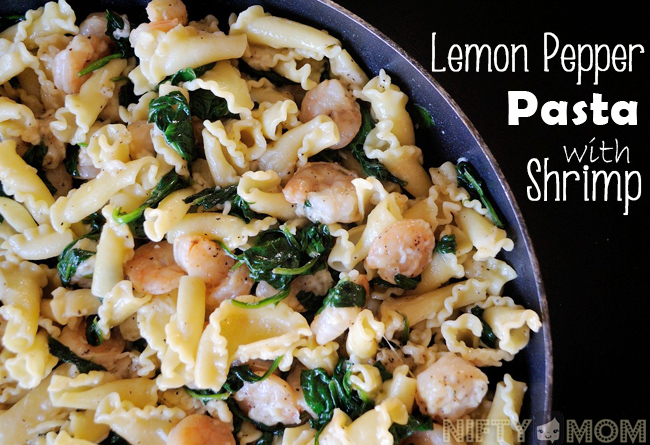 Lastly, mix in the pasta and Parmesan cheese. The meal puts of an amazing zesty aroma and fills the house. It is hard to believe that it takes less than 30 minutes to make such a tasty, beautiful dish. And the seasonings are perfectly balanced.
For more easy dinner ideas, you can follow Land O'Lakes on Twitter, Instagram, or Facebook.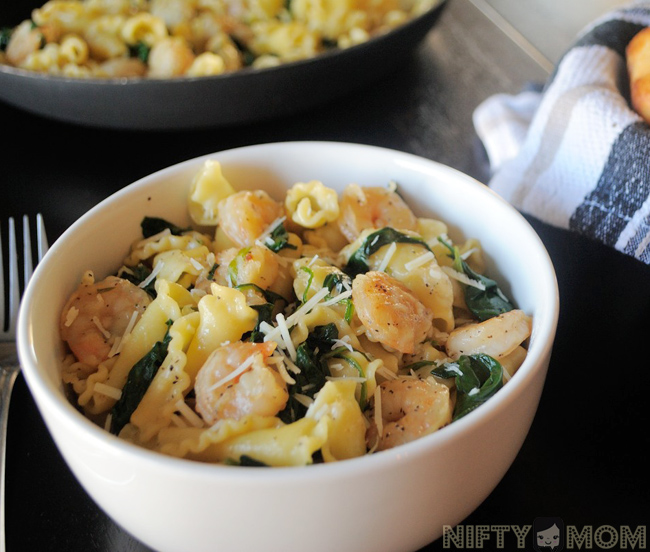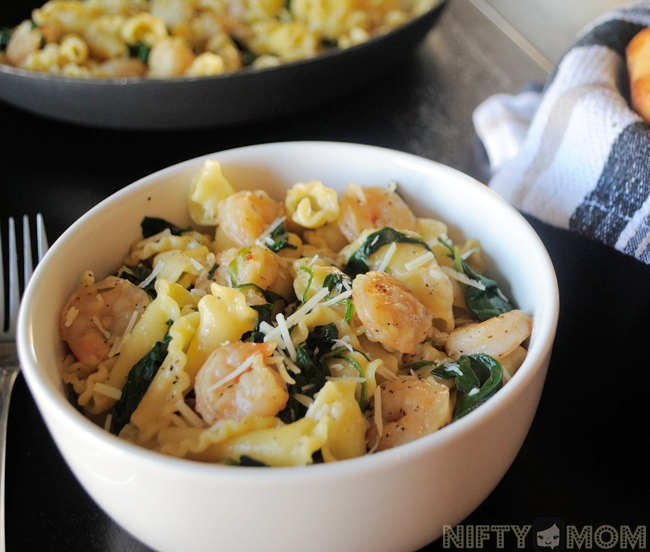 Have you tried the new Land O'Lakes Sauté Express® Sauté Starters?