As a Bulu Box Ambassador, I receive a subscription at no charge plus a Bulu Box coupon code for 50% off to share with my readers. Links may include affiliate links. All opinions are my own.
I can't believe that I have a Bulu Box Ambassador for over six months now and still going strong. Not only do I love the awesome box each month, but the company is amazing. I look forward to my continued partnership with them and bringing you coupon codes and insights.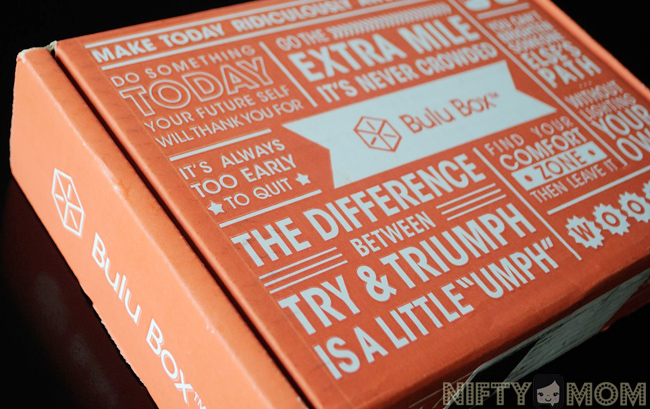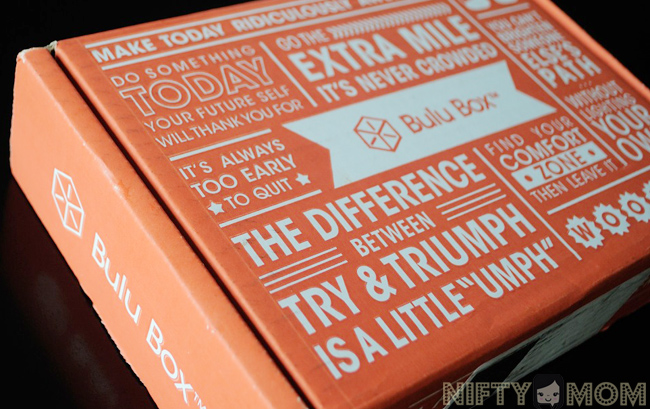 If you are unfamiliar with Bulu Box, it is a monthly subscription box that includes 4-5 samples from top brands. It may include anything from vitamins, supplements, online vouchers, coupons, energy foods and more.
I have people ask me, 'why would you just want one sample of vitamins or supplements?' For me, that's easy. It introduces me to different products and brands I may not have been familiar with. Included in each box is a summery card with information on each product and how much each costs. Basically, it takes the research out of finding new products.
October 2013 Bulu Box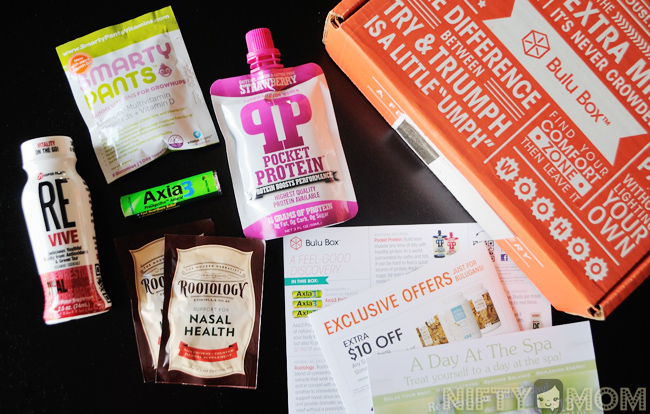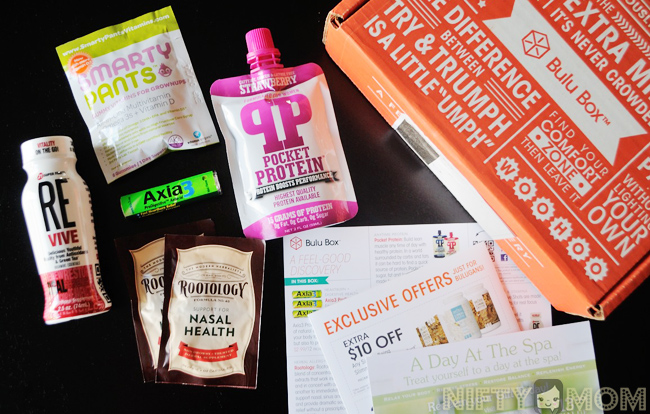 Boxes are sent out around the 15th of each month. Last week I had the October box waiting for me in the mailbox. It included:
Axia3 ProDigestive: Heartburn + Digestive Health Tablets
Rootology: Herbal Allergy Relief Pills
Pocket Protein: Anytime Protein Packet
Smarty Pants: Adult Gummy Vitamins
REvive Shot: Natural Focus & Stamina
Livewell 360: $25 Gift Card
Coupon Codes for Several Full Sized Products purchased from BuluBox.com
I can't wait to try all of these and learn more about them! All of the above brands are new to me, expect for Rootology. I received a bottle of their Nasal Health from Bulu Box about a month ago. The all-natural product works wonders for me and my Mom (whom I shared some samples with). My mom has already purchased a bottle of her own and I am due for a new bottle soon as well.
If you want more samples of what can be included in the boxes, view some of my past Bulu Boxes.
Bulu Box Coupon Code for 50% Off Subscription
There are two different boxes, the original Bulu Box with feel good discoveries (what I got) and and the Weight Loss box that is geared more towards products that help you loss weight. You can pick which one you want when you place your order and you have the option to change it each month.
If you are interested in trying Bulu Box, you can use my coupon code BULUGAN311 to get 50% off ANY subscription. The coupon code is for NEW, first-time customers only. Here's what you can get:
Month-to-Month –  $5 + Free Shipping (regularly $10)
3 Month – $15 + Free Shipping (regularly $30)
6 Month – $30 + Free Shipping (regularly $60)
12 Month – $55 + Free Shipping (regularly $110)
Time Sensitive BONUS: If you want to try a box for FREE, order a Month-to-Month subscription with the same code, BULUGAN311. You can cancel the Month-to-Month subscription at anytime with no fees or penalty. This FREE BOX offer EXPIRES on October 31st. After that, the code will just take 50% off.
Another bonus – You can also easily earn reward points with each box to use towards purchasing full-sized products on their site. A couple months ago, I got a free Bulu Box t-shirt with my points.
ORDER YOURS NOW and let me know what you think!
Have you heard of Bulu Box before? What interests you about it?