Let's talk fruit, shakes, smoothies, and protein. Do you prefer to make your own protein shakes or purchase them ready-to-drink? I have tried making them, shaking them, mixing them and everything else. What works best for me currently is purchasing ready-to-consume shakes, so I can easy take them on-the-go. While this post is sponsored by Premier Protein, all opinions are my own.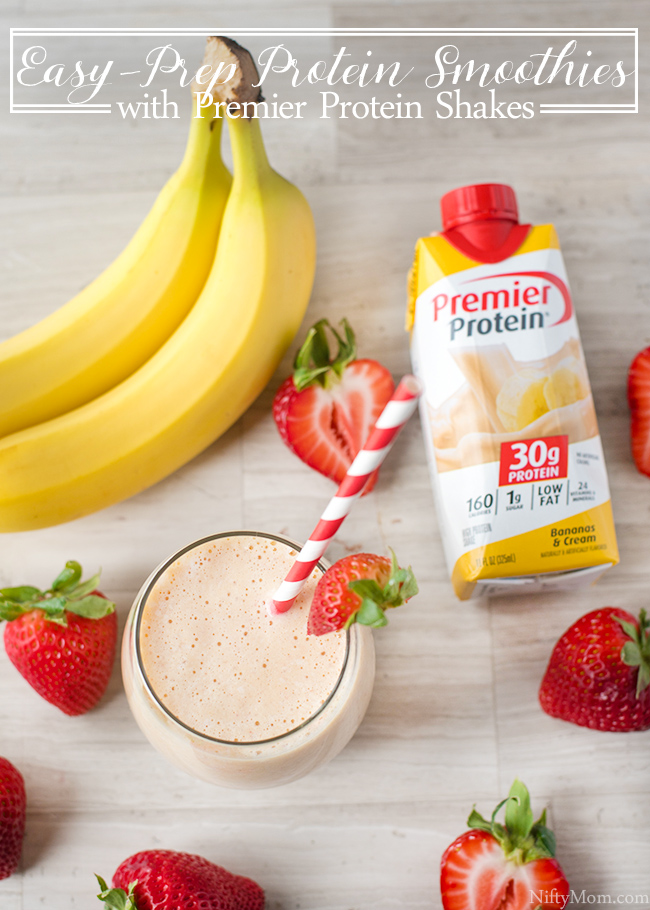 Speaking of on-the-go, I often talk about routines and schedules. I like having a schedule planned out and a daily routine to effortlessly stay on track. However, life happens, right? Illnesses, injuries, over scheduling, getting behind, and everything else that seems to fall apart.
We are just over a week into May and this is the busiest month yet. School activities are amplified, summer activities are beginning, vacations are being planned and nothing is slowing down. Not even when the last month has been filled with doctor appointments and sicknesses. It's time to get back on track and these ready-to-drink protein shakes have been helping throughout my day.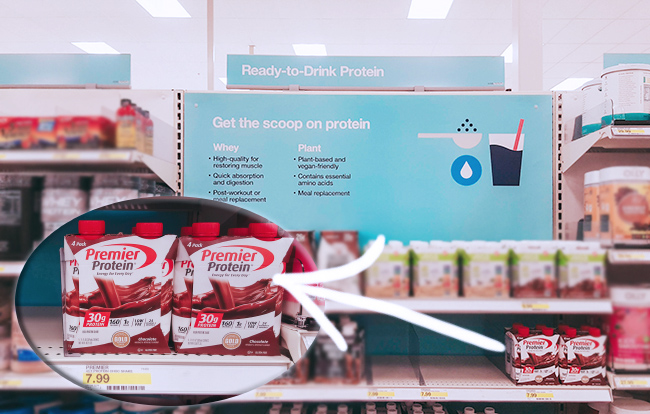 Just 2 weeks ago, Target starting carrying Premier Protein shakes (they can be found in the health product aisles). The shakes are low in fat, have only 160 calories & 1g of sugar, and pack in 24 vitamins & minerals. The Premier Protein shakes come in five rich flavors: Chocolate, Vanilla, Strawberries & Cream, Bananas & Cream, and Caramel.
Protein is essential for a healthy, active lifestyle. Packed with 30g of protein, the creamy shakes help as an energizer, and provides many nutritional benefits. I enjoy them for a quick breakfast when I am rushing through the mornings and/or as an afternoon snack. Plus, they are great after a workout or run.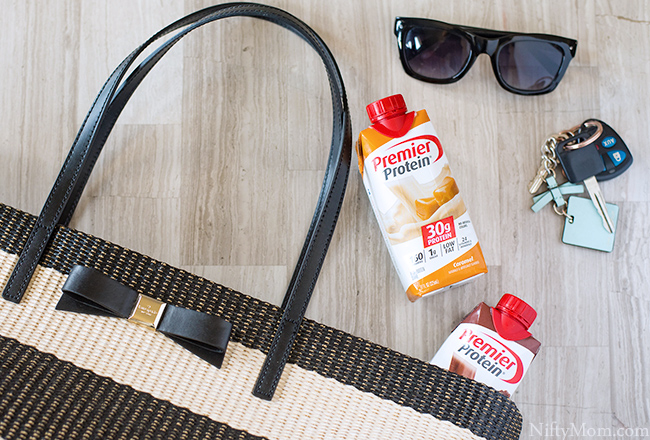 While a quick protein shake often hits the spot, I am a fan of smoothies in the summer. However, there are often times when I don't have enough fresh fruit or enough time to prepare smoothies. That's why I started prepping and freezing ready-to-go fruit bags. When I want a smoothie, all I have to do is pull a bag out of the freezer and blend it with a Premier Protein shake. That takes one or two minutes at the most.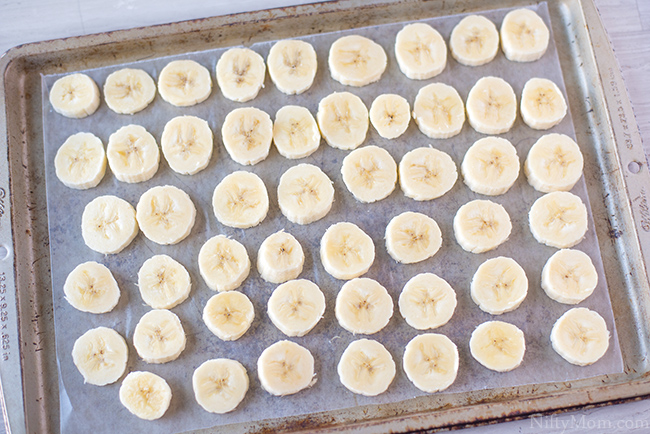 For these make-ahead smoothie fruit bags, I slice ripe bananas and freeze them on a wax paper-lined baking sheet (only takes about 30 minutes to freeze). Then I add some banana slices with other frozen fruits to a freezer bag and freeze until ready for a smoothie. You can experiment with different combinations for a large variety of protein smoothie flavors.
Strawberry Mango Protein Smoothie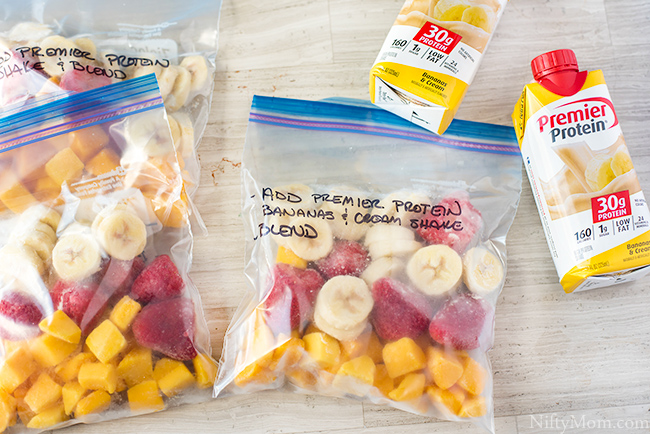 When I was looking for some new smoothie recipes, I found some tasty ones right on the Premier Protein website, such as this Strawberry Mango Protein Smoothie.
Ingredients:
1 banana, frozen slices
1 cup frozen diced mango
1/2 cup frozen strawberries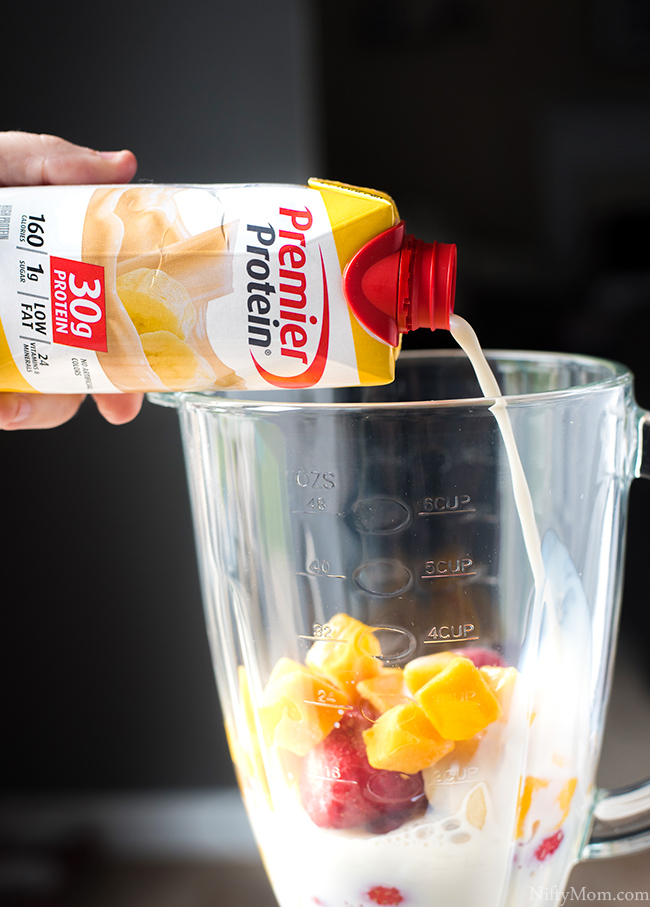 Blend all the ingredients until smooth.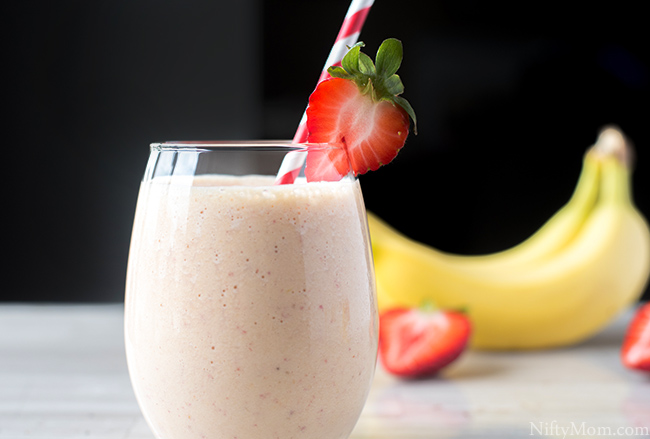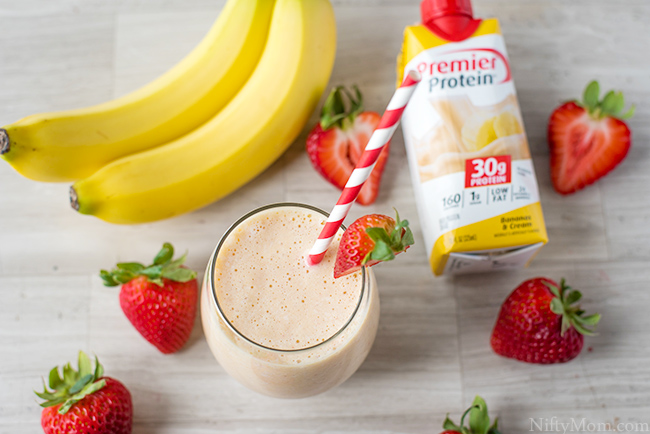 Making sure I am not missing meals and getting protein each day is important. This month I have to be at the top of my game. I need all the energy I can get.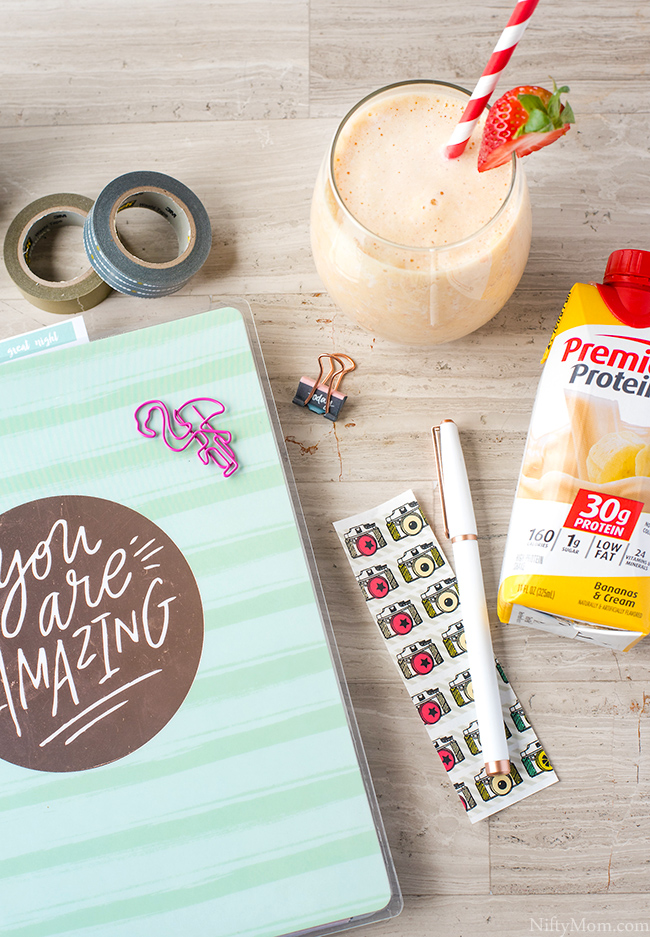 Next time you are at Target (if you are like me, that will be within a day or two), keep your eye out for Premier Protein shakes.
What is your favorite smoothie combination?