Today I am talking about body, mind, and spirit in St. Louis as part of a collaboration with ALIVE Magazine. All opinions are my own.  #BodyAndMindSTL
Leading a healthy lifestyle has increasingly became more and more important to me over the last year. After having three kids in less than three years, it took over 2 years for me to convince myself I have take time to focus on myself, not just the kids.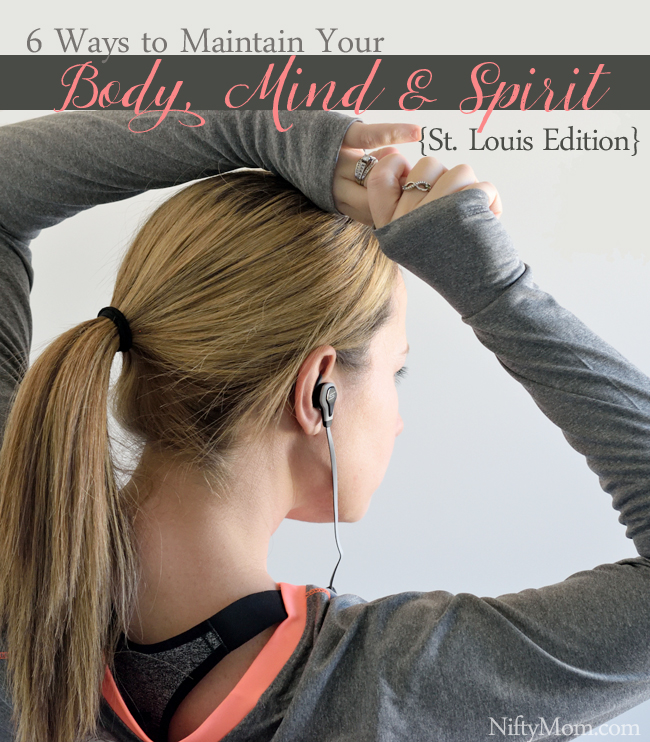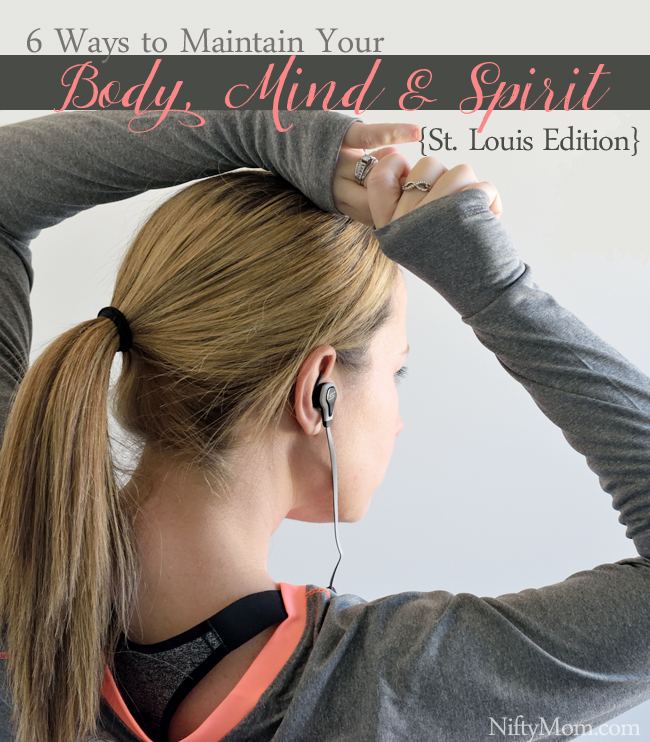 Last year was decent and I really started learning more about myself. I found my love for running again, as well as new healthy habits. It doesn't come easy though. I really feel like 2015 is going to be my year. I have already signed up for three 5K runs, with the goal of at least 10 5K runs and a1 half marathon relay. I am finding other ways to stay fit and find my center.
To maintain a healthy lifestyle, it's more than just focusing on one area. It's maintaining your body, mind and spirit. And I can't do it alone. Luckily there are many different programs and products out there to help out and keep me motivated right here in St. Louis. Here are six ways to maintain your body, mind and spirit in 2015.
First, it's important to plan the right diet and create good eating habits. One way I like to discover new snacks and food products is by using subscription boxes. This saves me the time of researching new products and gives me new varieties to try.
1. Fit Snack & Taste Guru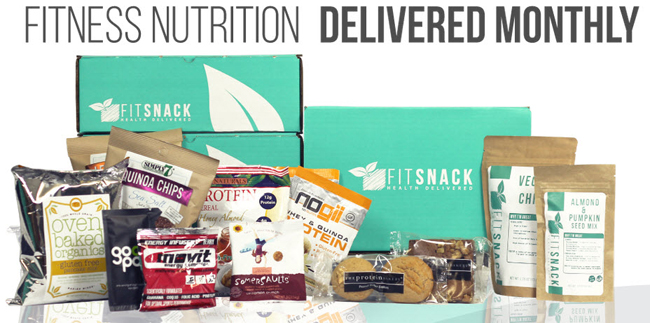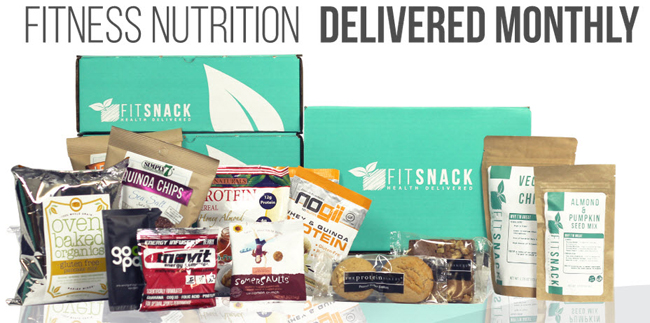 Fit Snack Website · Facebook · Twitter · Instagram · Pinterest
Fit Snack is a nutrient dense monthly box packed with delicious, healthy food. Fit Snack's founder, Rose Muniz, was an international consultant for Google – and their "micro kitchens" always had great healthy options. When her time was up at Google, she struggled to find a monthly food box that was healthy and good for you – so she launched Fit Snack. Starting at $15/month (plus $5 S&H), Fit Snack packs each box with 6-9 items valued at over $30; items that are as good as they are good for you!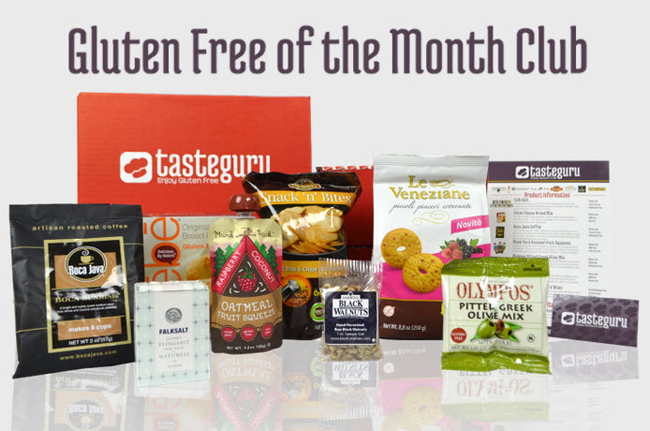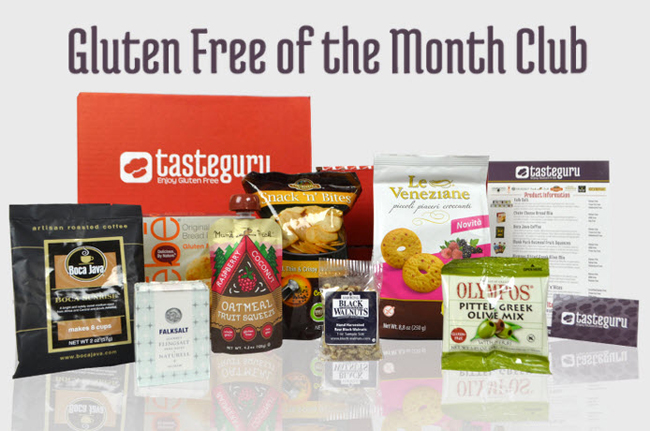 Taste Guru Website · Facebook · Twitter · Instagram · Pinterest
Taste Guru is a gluten-free of the month box. David Fishman, Taste Guru's founder, launched the company when he was diagnosed with celiac and found it difficult to find new gluten-free items at his local grocery stores. Taste Guru's team carefully curates a box of 6-9 delicious gluten-free items (January's box had 10) valued at over $30. Starting at $15/month (plus $5 S&H), Taste Guru as gotten some amazing reviews from critics, including MommySplurge.com that said "Gluten free or not, this Taste Guru box is amazing!!!"
BONUS: If you place an order for your first box of Fit Snack or Taste Guru using the above links, you will get a free tote bag or gym bag!
To really get into fitness and staying active, I like to go shopping for new clothes and get pieces that motivate me and provide maximum comfort. That brings us to number 2.
2. Dimvaloo Active Living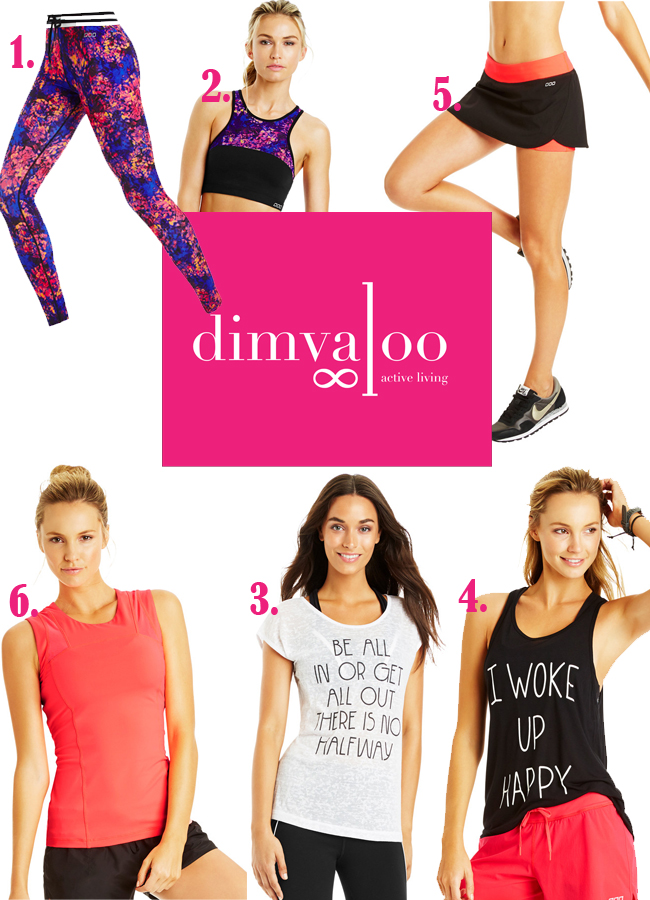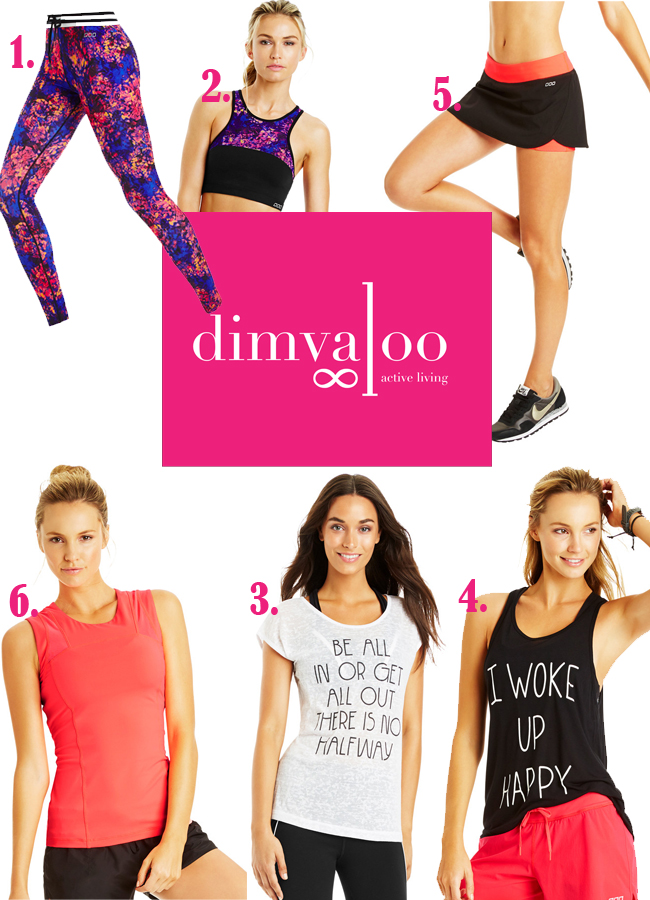 Website · Facebook · Twitter · Instagram
Dimvaloo is an activewear retailer in St. Louis exclusively selling the Lorna Jane Brand. So what's hot right now? I am totally loving the inspirational shirts!
Currently Trending:
1. Bold Blooms Full Length Tight ($99.99): This figure flattering, mid-rise tight is ideal for running, cycling and gym workouts. A bold pattern is a perfect addition to every fit girl's wardrobe this season.
2. Bold Blooms Bra ($65.99): Stand out from the crowd in bright and bold patterned maximum support sports bra. The most stylish addition to your active collection yet
For Inspiration:
3. Be All In T-Shirt ($49.99): This relaxed-fit T-shirt is ideal for wearing for most workouts, travel and weekend wear. Layer over your favourite sports bra for ultimate comfort all day long.
4. Woke Up Happy Tank ($39.99): This relaxed-fit, cropped tank is ideal for yoga, dance and everyday wear when layered over your favorite sports bra
All The Rage in Missouri:
5. Pivot Core Stability Skort ($75.99): Figure flattering and supportive, this lightweight core stability skort is ideal for tennis, netball, team sports or gym workouts.
6. Nora Excel Tank ($65.99): This slim-fit tank is perfect for everyday active living! Layer over your favorite LJ sports bra for ultimate comfort all workout long.
Once I have attire, it's time to find awesome places to wear it. While I enjoy running, I also love finding new programs and classes around town to burn calories and get fit. Here are a few that I will be trying this year!
3. Burn 1000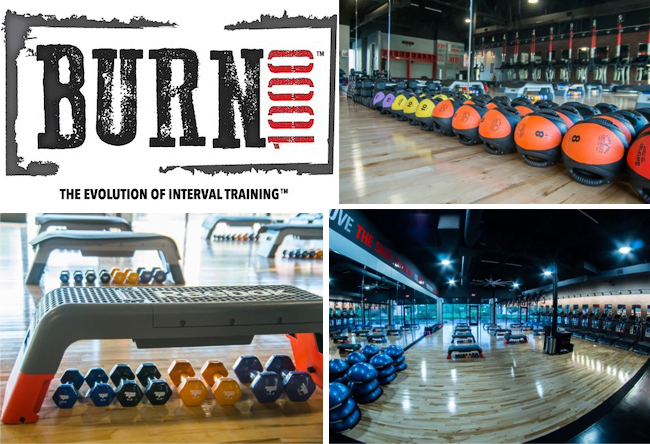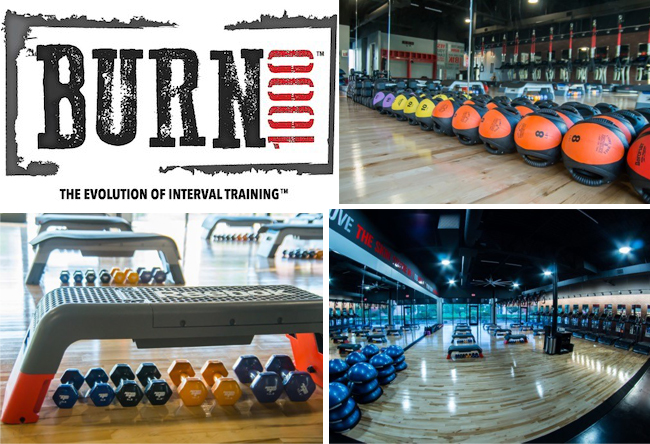 Website · Facebook · Twitter · Instagram
BURN 1000 is an interval training class utilizing specialized treadmills that incline to 30% combined with short bursts of high-intensity floor work.  This is really something that I think I would enjoy and it sounds intense!
A BURN 1000 class of up to 24 people, begins with half of the people on treadmills and half on the floor.  The incline and speed change throughout the hour-class keeping you focused and your heart rate up.
Alternating between 5, 10 or 15 minute intervals, those on treadmills switch to weights and vice versa.  Strength-training may consist of variations of functional and compound movements using weights or resistance bands that change every 30 seconds to two minutes.
By combining interval, functional, core and athletic-based training into a one hour high intensity and high-energy session, participants can fire up their internal furnaces and can burn up to 1000 calories. Research shows exercising at inclines of 18 degrees or more triples the number of calories burned from fat!
Each class promises to be unique and fun featuring energetic instructors and upbeat music.
BURN 1000 is for everyone and it's up to you how much you exert yourself.  You choose your weights and set your pace on the treadmills.  Fitness enthusiasts from beginner to advanced are all welcome at BURN 1000.
4. Dragonfly Fitness & Training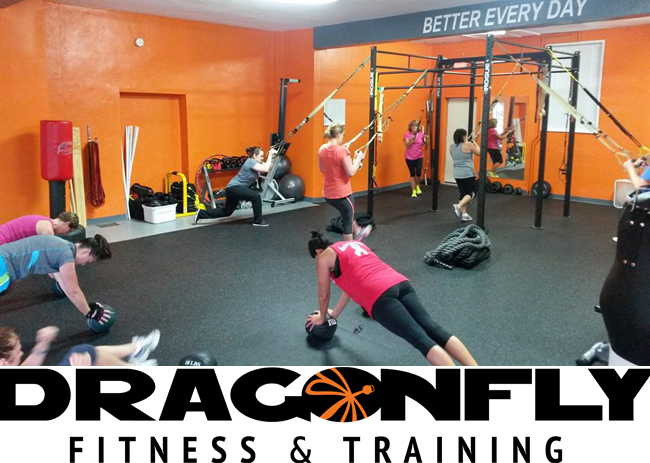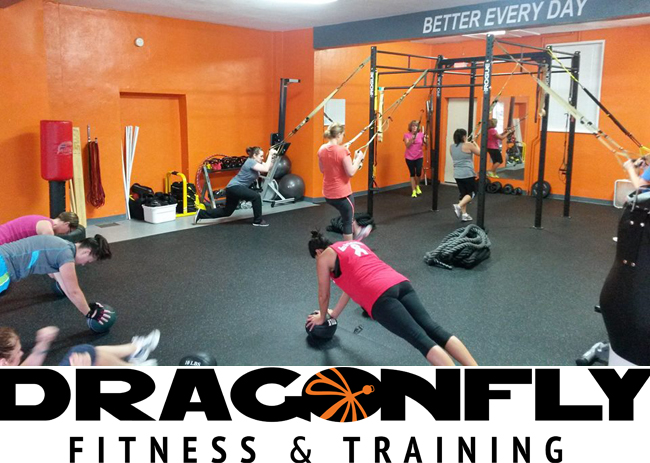 "Love to Train" with the ladies at Dragonfly Fitness & Training this February!  Located in the South Hampton neighborhood, Dragonfly Fitness & Training offers a variety of options for group clients including Strength & Conditioning, Lift, TRX Conditioning, Boxing Conditioning, Beginner Yoga, and the new and popular Surfset.  You'll find a friendly atmosphere, professional programming, and a community with ladies of all fitness levels ready to support you!  The Love to Train Package is available for new clients and includes 10 sessions, the Dragonfly Fitness & Training Success Guide, a t-shirt, and a Super Skoop Sampler Pack for just $150.  (Use code ALIVE and receive $15 off!)
5. Urban Breath Yoga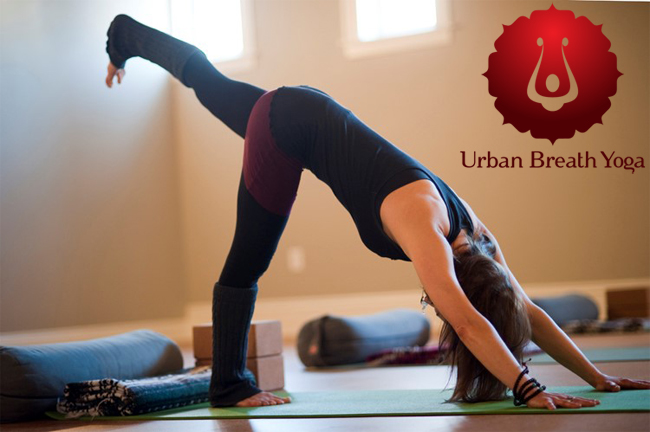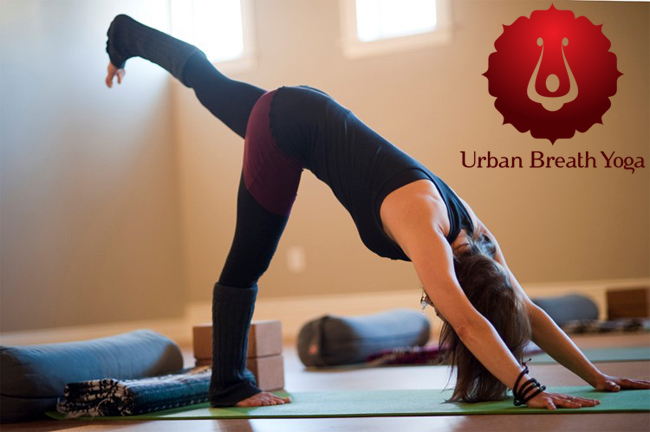 Urban Breath Yoga is excited to have opened a new studio location at 2812 Sutton Boulevard in Maplewood.  Located in the former Black Cat Theater building, Urban Breath- Maplewood includes two large studio spaces, with an ample reception area and locker and changing spaces.  This location hosts about 40 drop-in classes a week for beginner through experienced yoga practitioners, monthly free beginner yoga workshops (called Yoga 101), occasional specialty yoga workshops, a full menu of prenatal classes and workshops, and a highly regarded yoga teacher training program.
So after some training, and staying in shape, I always feel it is best to treat yourself to some pampering! So last on the list is just for that!
6. American Image Salon & Spa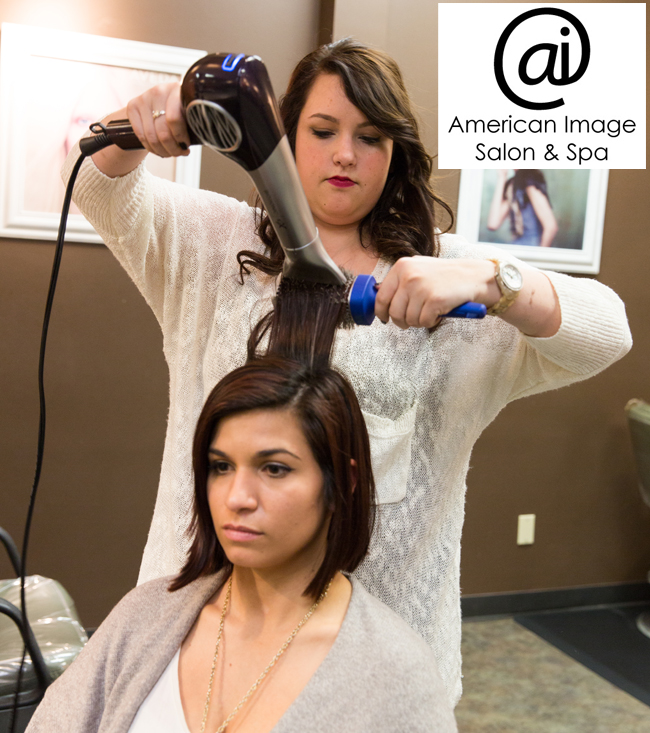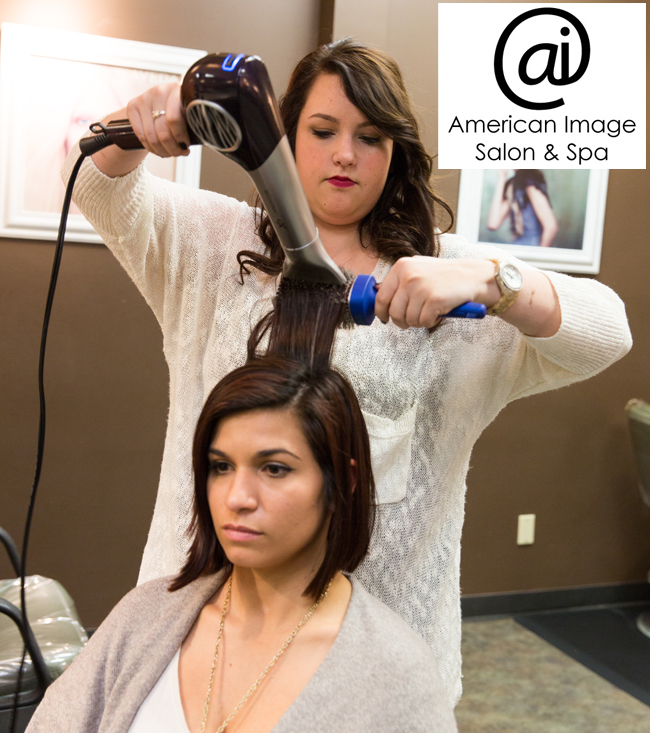 American Image Salon & Spa is located in Chesterfield, MO and offers many different services and packages to pamper yourself. From hair services to makeup to nails to massages, I think I could spend all day here. The spa offers massages, body exfoliates, facials, eyelash extensions, waxing, tanning, tanning and more. You can even get packages that includes a variety of services from 1.5 hours to 6.5 hours long!
These are all ways to get started in maintaining your body, mind, and spirit. What ways are you achieving your health goals this year?