No matter what holiday is around the corner, the kids enjoy making things they can give to their dad and grandparents. I always try to give them crafts and activities they can do mostly on their own and take pride in their gifts and creations.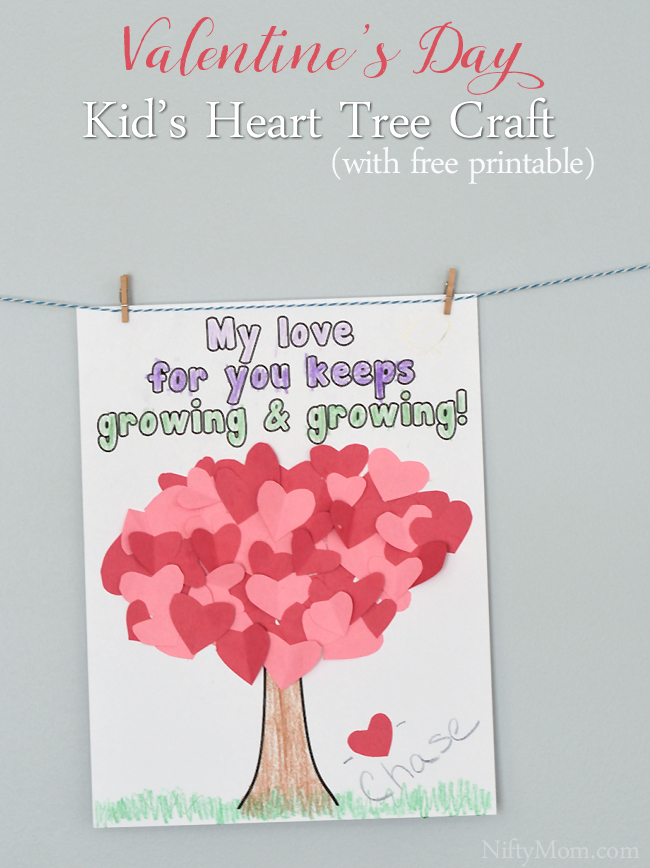 My kindergartner has been bringing home art projects from school every week and now his younger brothers are making me step up my game in the arts and crafts department. I always try to have the crayons out and give them time with craft supplies, but I admit with a heavy workload, I have been slacking at creating new crafts.
Since they have been wanting to activities that involve cutting and gluing lately, I decided yesterday was a good time to start making Valentine's Day crafts and gifts.
Heart Tree Craft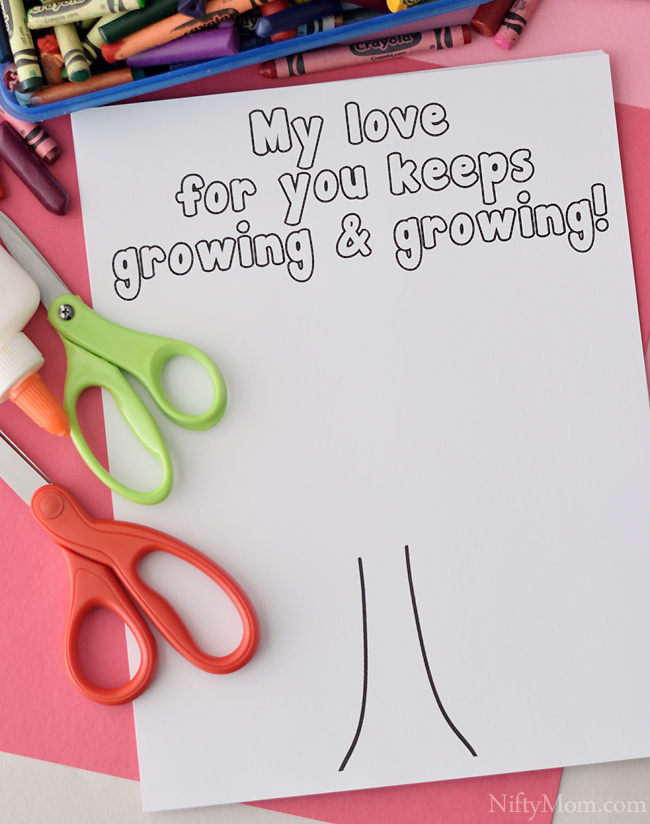 Supplies:
8.5×11 White Paper or Cardstock
Crayons or markers
Scissors
Red and pink construction paper
Glue
Instructions:
First print this page on 8.5×11 paper or cardstock. I used cardstock, because it holds up better with gobs of glue (which my kids are known for).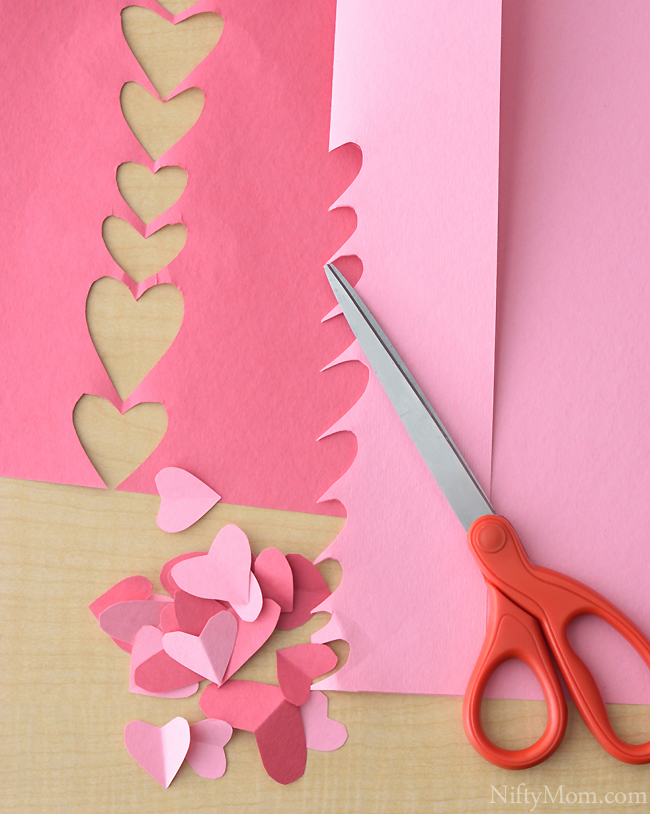 Next, cut out a bunch of different sized hearts from red and pink construction paper. If you have little ones who can't do this themselves, cut the hearts out before you start the craft with them. That way they aren't impatiently waiting for to finish (I know from experience).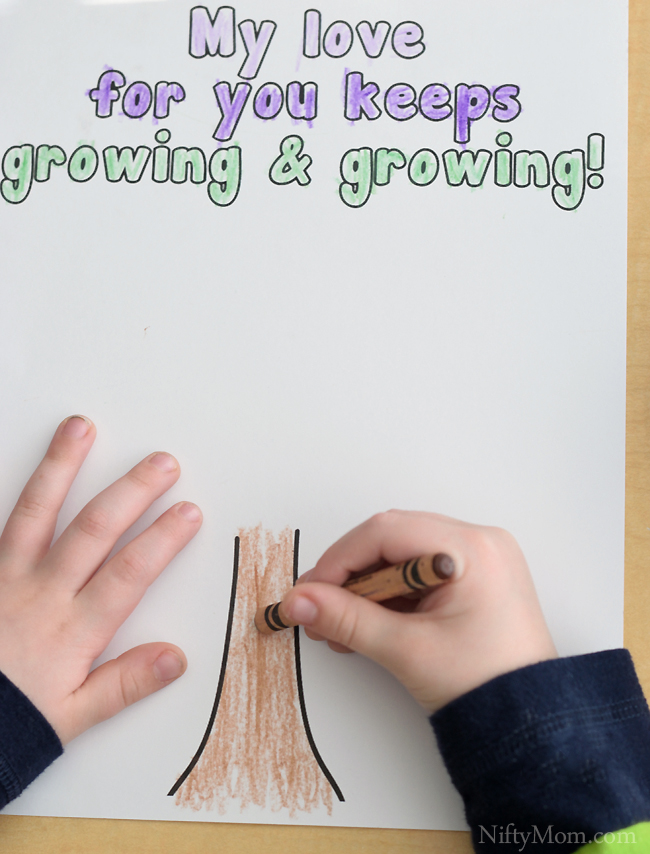 Let your little one color on the page before gluing on the hearts.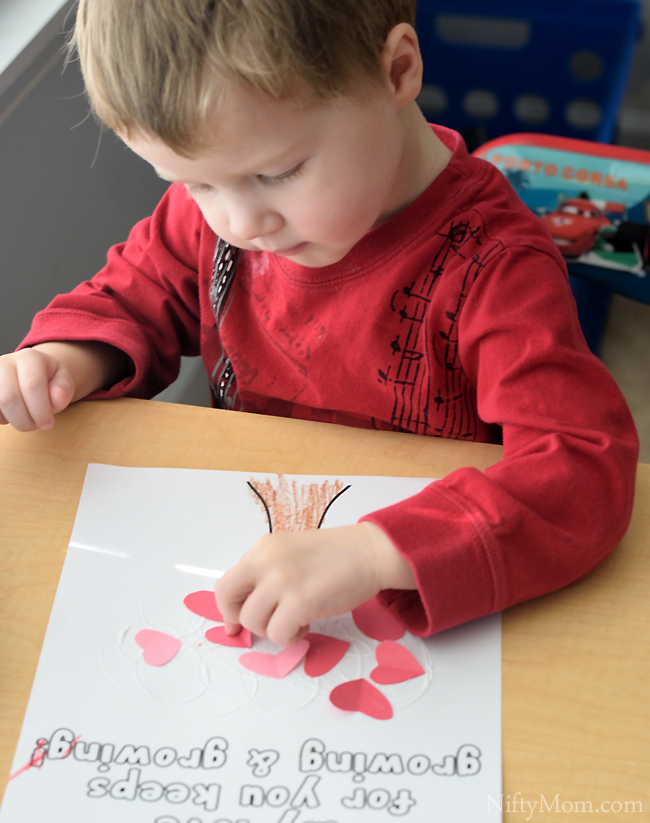 Then glue the hearts randomly as tree leaves. We used liquid glue, but it may be better to use a glue stick, especially with toddlers so they can do it themselves. I couldn't find a working glue stick in my house yesterday. My kids are pros at drying them out.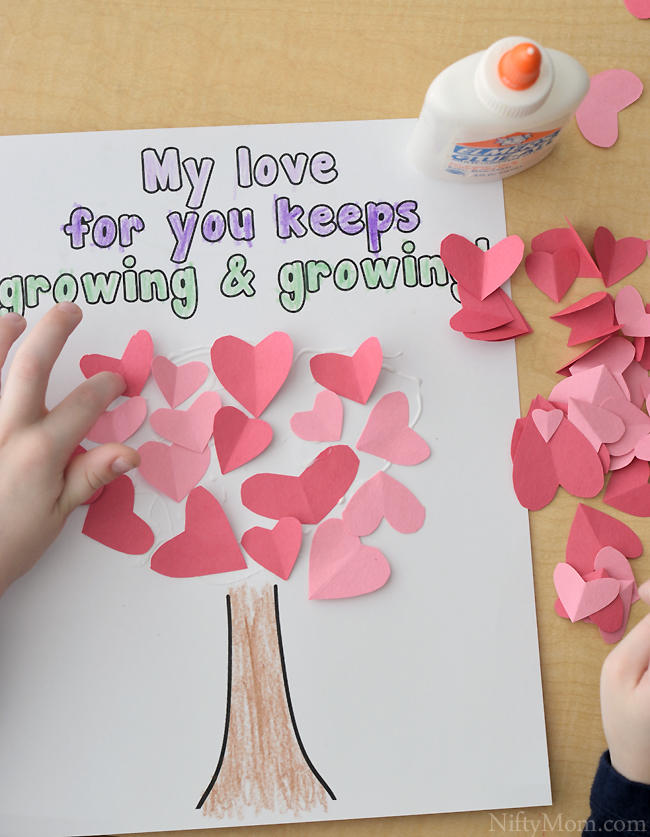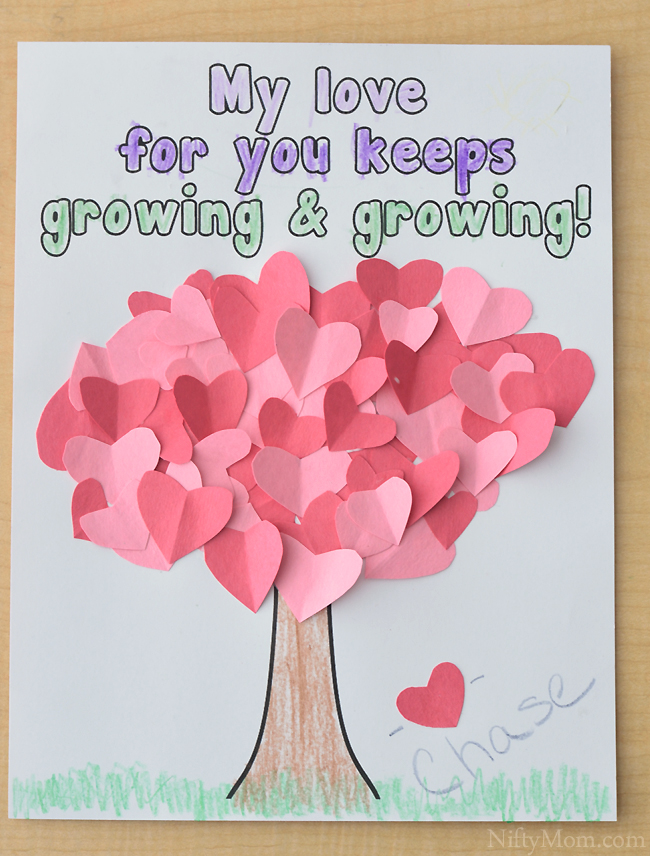 Not only is this a fun craft activity for Valentine's Day, but it can also be a great gift the kids make for a loved ones birthday or Mother's Day.
Need more Valentine's craft ideas? Check these out: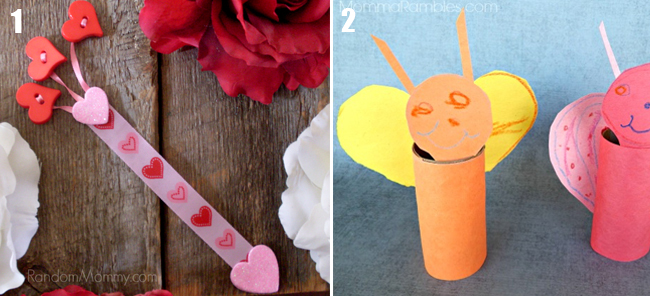 1. Valentine's Day Bookmark from Random Mommy
2. Valentine's Day Love Bug from Maryland Momma