These candy cane game ideas were written as part of my Let's Play Ambassadorship. Let's Play is an initiative by Dr Pepper Snapple Group that provides kids and families with the tools, places and inspiration to make active play a daily priority by building and improving playgrounds and donating sports equipment to groups in need. Even though I am being compensated, I fully believe in the initiative. All opinions are my own.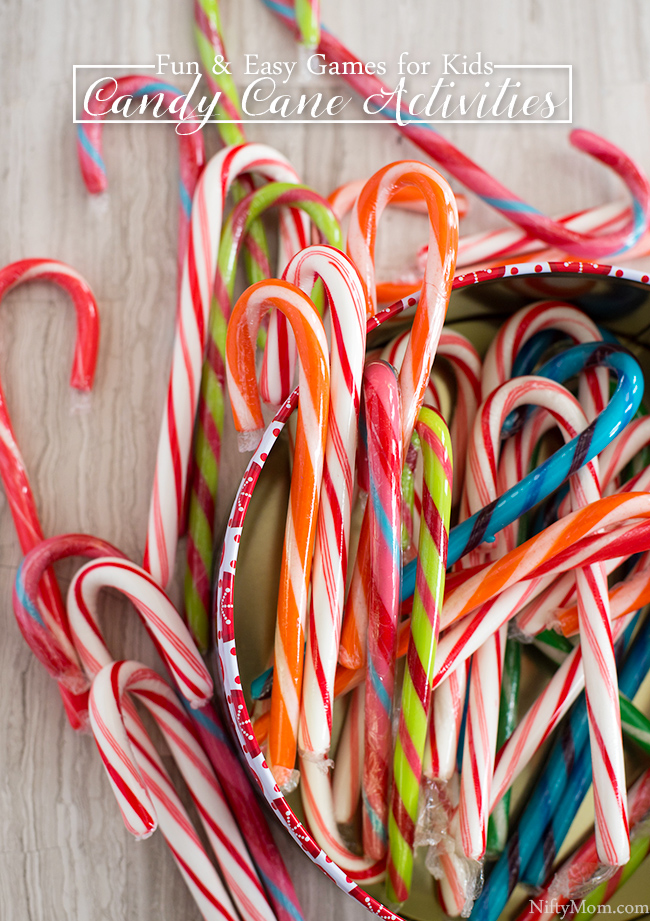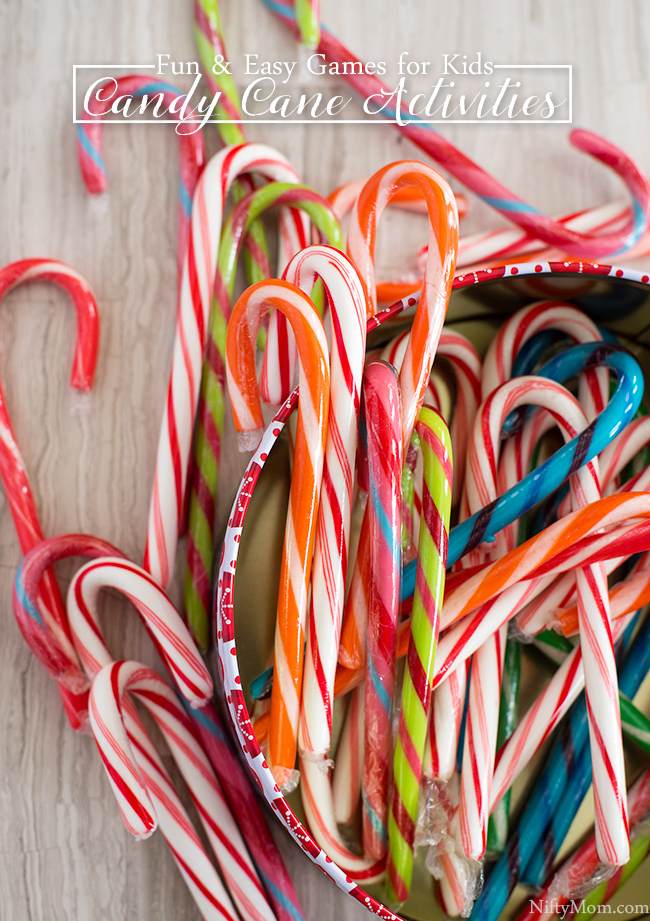 The year has flown by and now the month of December seems to fly by even faster. Between all the planning, shopping, holiday events and entertaining, it's essential for me to still make time for fun play with the kids.
I like to have simple activities planned we can do with things around the house. When we have a little bit of extra time or during family time, we can easily play a fun game together.
Candy canes are always part of our holidays. We hang them on each tree and the kids enjoy having them as a treat. Each year we purchase boxes upon boxes of a variety of flavors, giving us more than enough for the month. With all the candy canes we already have, it gave me an idea for a few easy games we can squeeze in for holiday fun.
Candy Cane Activities for Kids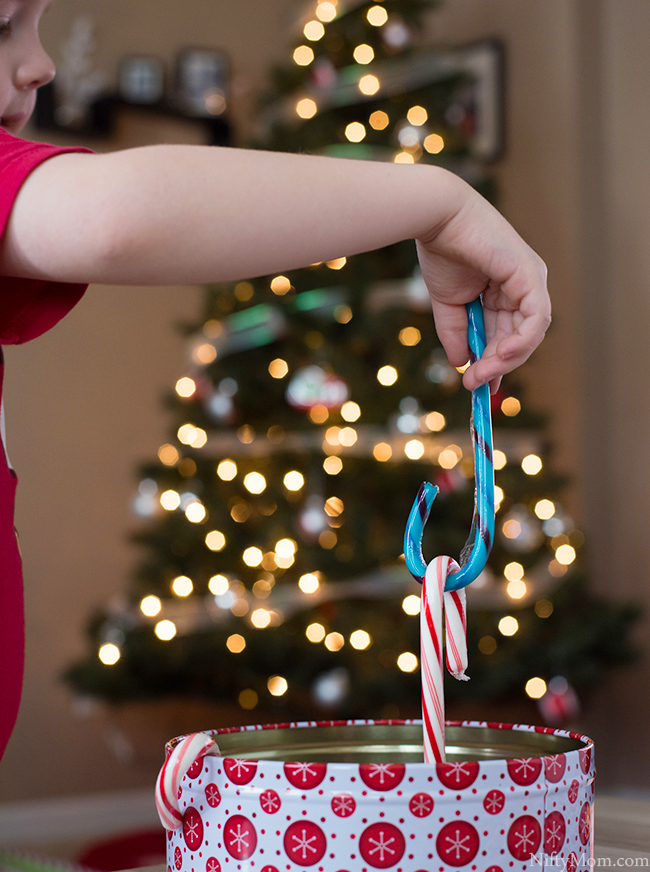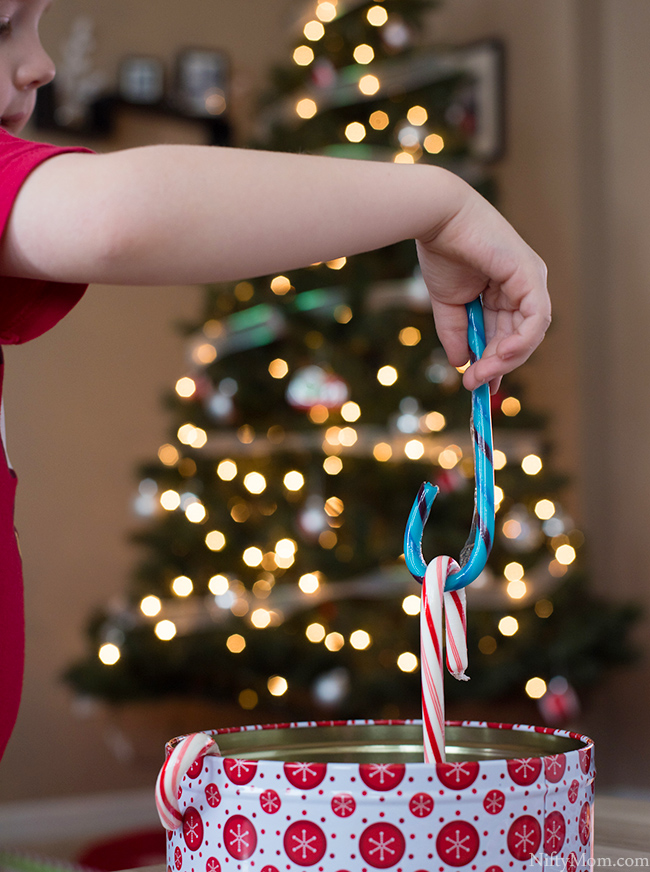 Candy Cane Fishing – Using one candy cane as a hook, see how many candy canes be picked up out of one tin or bucket and placed into another. This can be a timed or a head-to-head race to see who can get them all the fastest.
Candy Cane Fishing & Race – Place the tins or buckets 10-20 feet away. Using the same candy cane hooking method, hook a candy cane and get it to the other bucket. Again, this could be timed or a head-to-head race.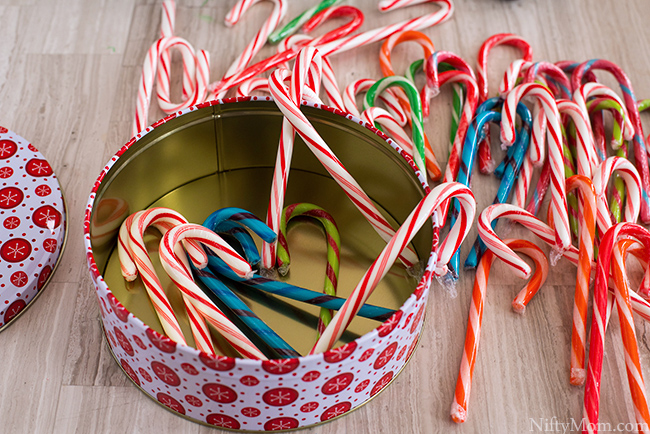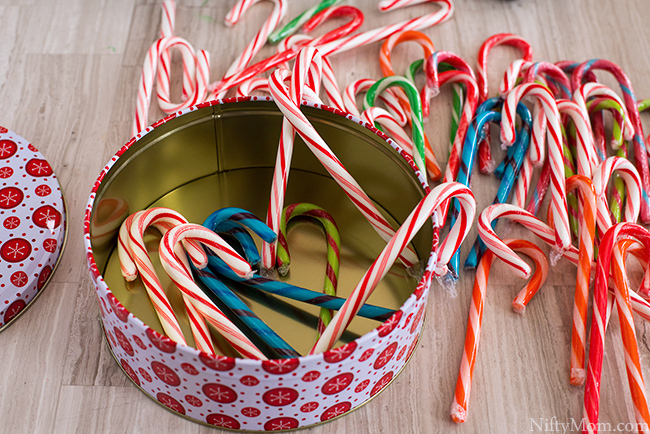 Candy Cane Sort & Math – If you have a large variety of candy canes, have younger kids sort them by color or use them for counting & number problems.
Candy Cane Toss – Toss the candy canes in a bucket or toss them trying to hook them onto a ribbon or string. If you are tossing them onto a hanging ribbon, I recommend putting blankets or pillows down underneath to help limit broken candy canes.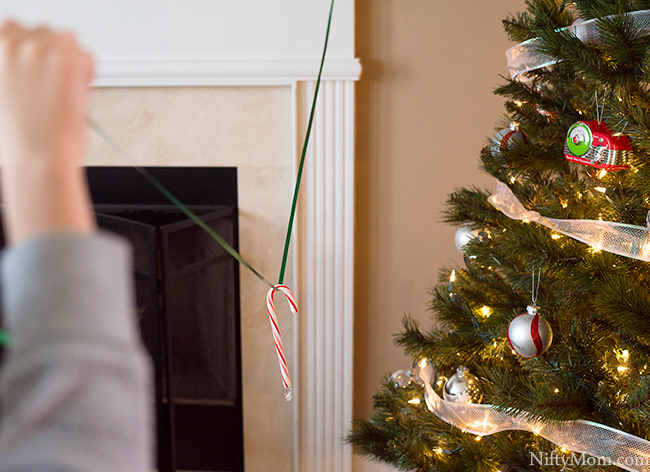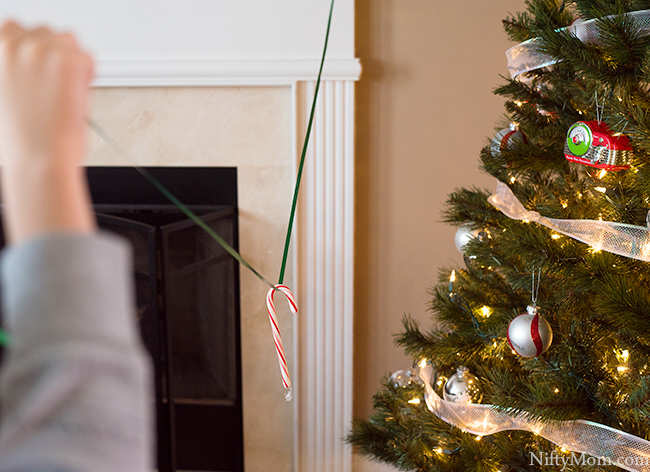 Candy Cane Ribbon Slide – Tie ribbon to a door knob, chair back or hook and slide the candy cane from one end to the other. Have the kids race candy canes or use it as a transport to get the most candy canes from one side to the other.
Candy Cane Hunt – Have the kids take turns hiding a few candy canes and sending the others to try to locate them all. If you have different colored candy canes, each kid can have their own color to hide at the same time to see who can find the most first.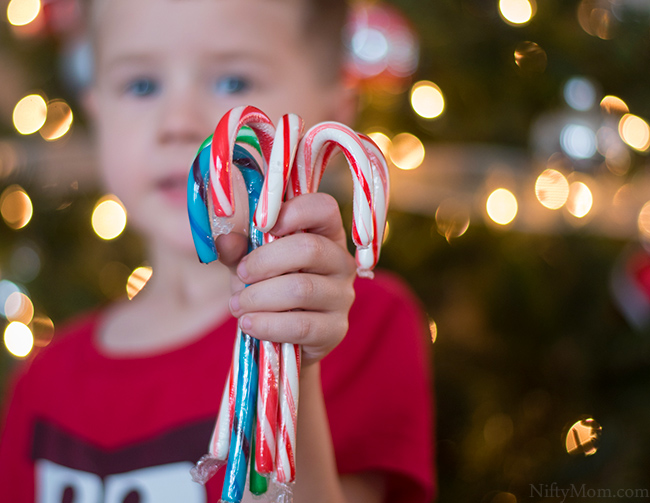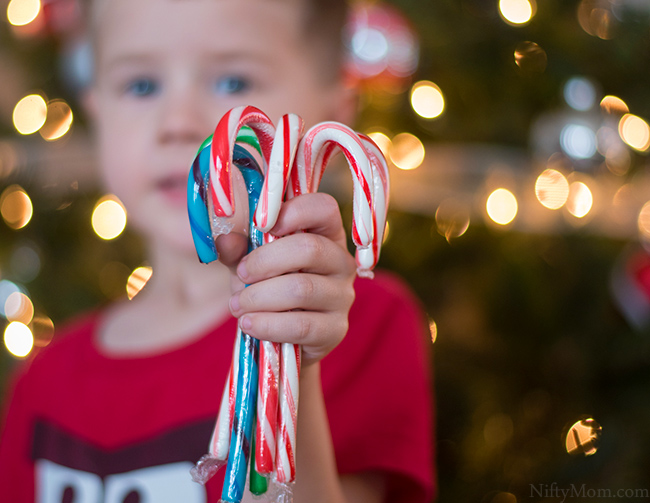 What does the winner get from each of these activities? A candy cane of their choosing, of course!
Do you have any other candy cane game ideas?